The 15 Most Extravagant Casino Resorts in the World 2023: There is a growing number of thrilling casinos all over the world, and not only in Las Vegas, that provide the greatest in lavish luxury.
If you would want to test your luck and do it in style, you may choose from a wide variety of casinos that are located all over the world.
Although there are quite a number to pick from in Sin City and other well-known gambling sites like as Monte Carlo, there are some fairly opulent alternatives in countries such as Germany, China, Singapore, and even further afield. Roll the dice, select your winner, and go to work on your suitcase.
15 Most Extravagant Casino Resorts in the World
 1.The Venetian Macao, Macao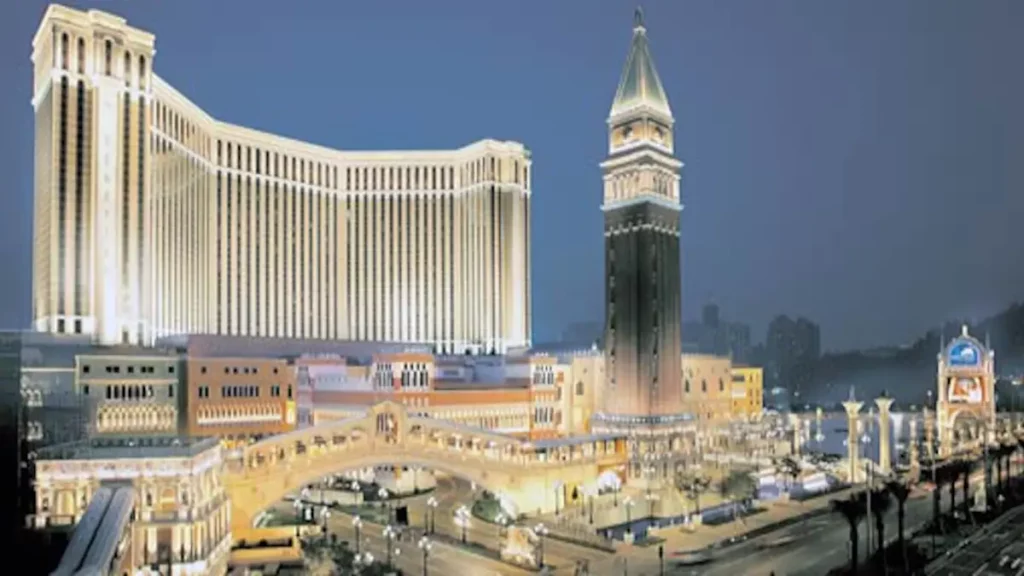 Macau was under Portuguese colonial rule from the middle of the 16th century until 1999, when it was finally returned to Chinese control.
Today, it is referred to as the "Monte Carlo of the Orient," since it is home to several of the world's greatest casinos. The Venetian Macau, which is the largest casino on the planet and the sixth largest building in the world, is located there.
The entire facility, which included a sporting events hall and an enormous gaming area that was 550,000 square feet in size, was built at a cost of $2.4 billion.
It has the same quasi-Venetian design as its sister resort in Las Vegas, which it was based after, featuring reproductions of the lagoon city's canals, and it is impressive on the inside as well as the outside.
In addition to its 3,000 slot machines and 750 table games, this casino has over 10.8 million square feet of floor space, all of its guest rooms are magnificent suites, there are various restaurants serving cuisine from across the world, there is a play zone, garden swimming pools, and comprehensive leisure facilities, and the casino has a total floor space of about 10.8 million square feet.
2.Wynn Macau, Macau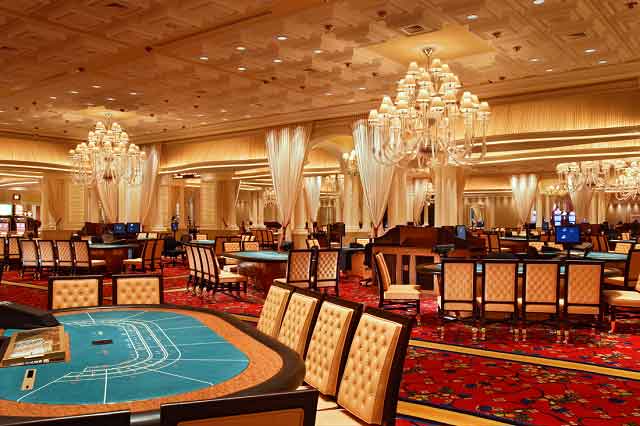 Wynn Macau is a large resort located on Macau's coastline, and it has over 1,000 ultra-luxurious rooms along with over 100,000 square feet of gaming area with more than 500 table games and 840 slot machines.
In addition, Wynn Macau has more than 1,000 slot machines. If you enjoy shopping, you'll find more than enough to keep you occupied at its retail complex, which is home to some of the most exclusive brands available today, such as Giorgio Armani, Ferrari, Christian Dior, and Chanel.
In addition, Wynn Macau features five-star restaurants and a spa that is among the best in the world. All of those who go there have nothing but great things to say about the resort because of the consistent and remarkable quality of their stay there.
It markets itself mostly through word-of-mouth, as opposed to depending on showy commercials to bring in customers.
3.Caesars Palace, Las Vegas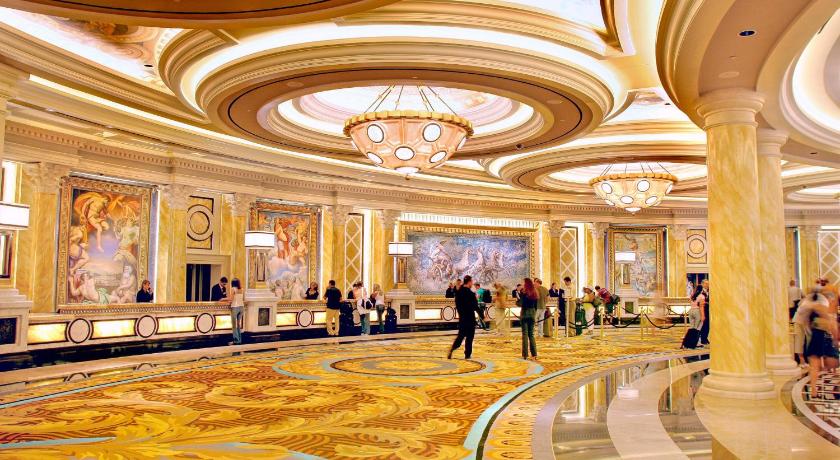 Caesar's Palace is one of the most recognizable brand names in Las Vegas. It first opened its doors about half a century ago and has since evolved into an international symbol of luxury.
On The Strip, it has become synonymous with lavishness with to its plush guest rooms and 166,000 square feet of gaming area.
The expansive spa has Roman baths, and ornate mosaics and traditional architecture may be found all around the pools.
The architecture and decoration of each of its buildings and interiors are all modeled after that of Ancient Rome; this is a trend that other Las Vegas venues have adopted since the city's foundation.
Reigning in the center of The Strip, this hotel offers opulent guest rooms and suites, an extensive selection of one-of-a-kind restaurants and cafés, the 50,000-square-foot Qua Baths & Spa, and the esteemed Forum Shops, which are home to a variety of specialized stores.
Most Extravagant Casino Resorts in the World
4.Sun City Casino Resort, South Africa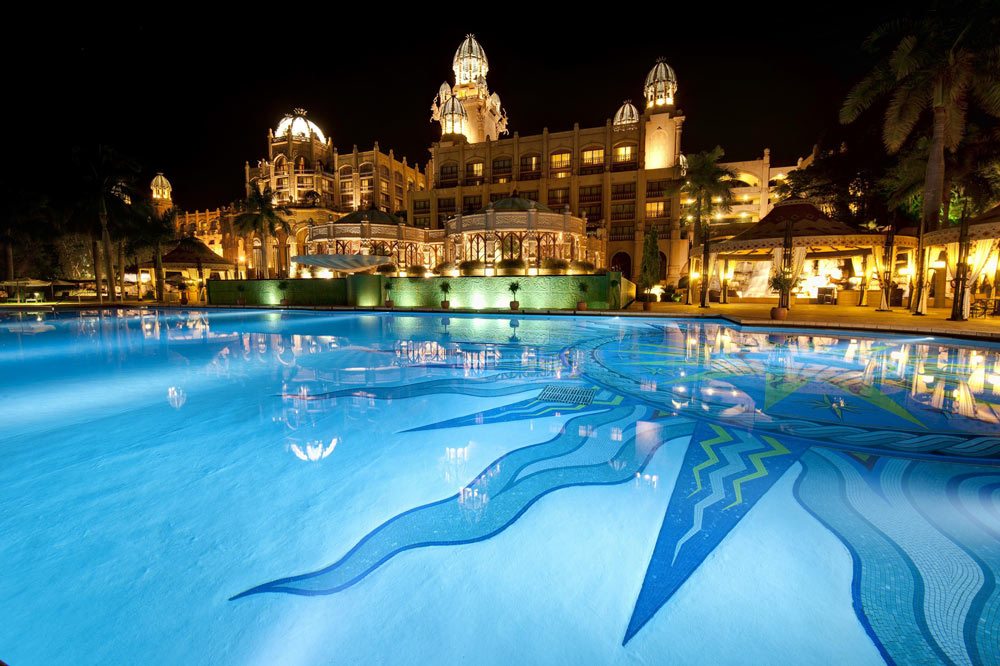 This enormous resort that is reminiscent of Las Vegas may be found in the middle of the wilderness, approximately two hours' drive from Johannesburg in the North West region of South Africa.
The Sun City Casino Resort first opened its doors in 1979 in what was then the state of Bophuthatswana. At the time, this region was one of the apartheid government's designated territories for the country's black majority population.
In this region, the laws of the country did not apply equally, therefore gambling and topless revenue shows were both permitted. The high rollers and other sorts of gamblers flocked to Sun City almost immediately after it opened for business.
Today, it is considered to be one of the best casino resorts in the entire globe. It includes a number of hotels, more than 850 slot machines, and approximately 40 gaming tables where players may engage in games such as blackjack, American roulette, stud poker, and Punto Baccarat.
The resort even provides its guests with the opportunity to go on safari in the resort's very own private wildlife reserve.
5.Wynn Las Vegas, Las Vegas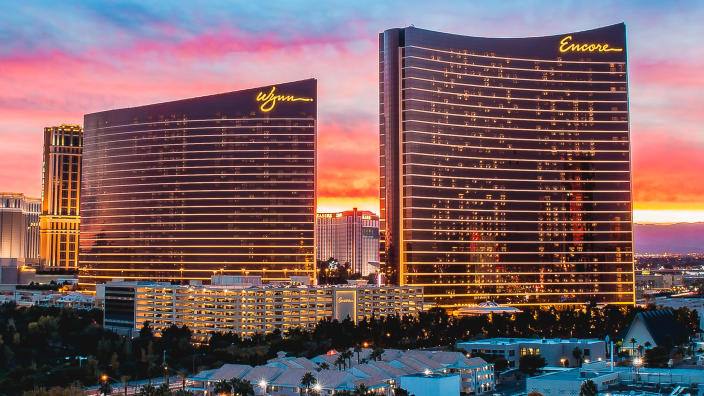 The Wynn Las Vegas is a world-famous casino and one of the best hotels in Las Vegas. It is located on the Strip.
It was the most costly hotel-casino ever built when it opened in 2005; the Wynn Las Vegas had a construction cost of $2.7 billion and was the most expensive hotel-casino ever built.
An average of one million dollars was spent on each of the over 2,700 individual suites.
Despite the fact that this record was surpassed in 2010 when the building of the Marina Bay Sands in Singapore began at a cost of $5.5 billion, it continues to be one of the great stars of casino resorts all over the world.
The Wynn is situated on 217 acres, and the resort features a casino that is 111,000 square feet in size, in addition to innovative dining experiences, almost 75,000 square feet of retail space, an exclusive onsite 18-hole championship golf course, state-of-the-art recreational facilities, and other amenities.
6.Hotel Lisboa, Macau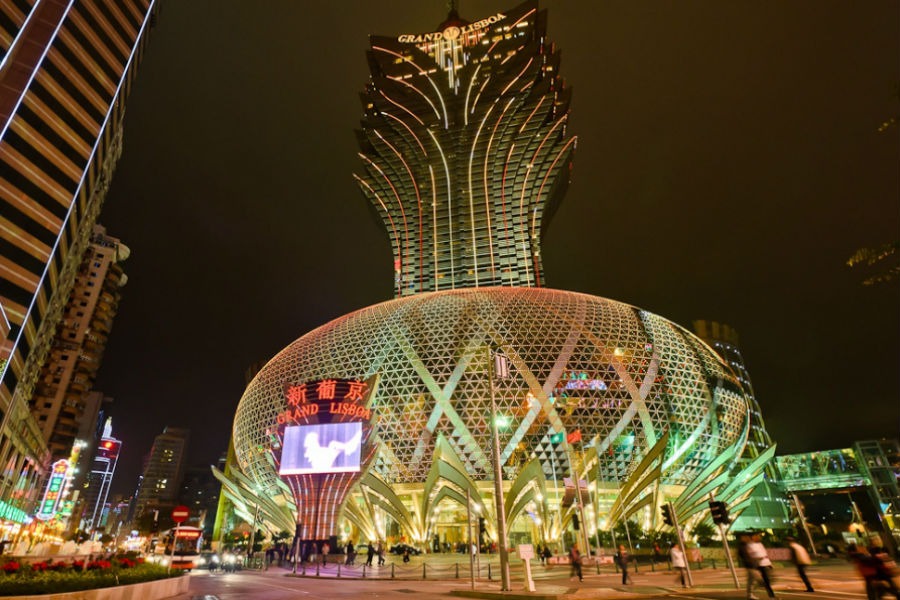 The Grand Lisboa stands out as one of the most distinguishing buildings in Macau since it was intended to appear and feel like a birdcage.
This hotel is located in the middle of Macau's sparkling metropolis. The hotel and casino is Macau's tallest structure, and it is topped with the biggest LED dome in the world, which is comprised of more than a million individual LED lights.
The interior is just as stunning as the outside, with 1,000 slot machines and 800 gaming tables dispersed across many levels that are both wide and artistically designed.
It is the first restaurant in China to be given the "Grand Award" accolade by Wine Spectator magazine. It caters to rich visitors and gamblers, and it just hired one of the most recognized chefs in the world. Additionally, it offers an enormous range of approximately 15,000 wines.
Most Extravagant Casino Resorts in the World
7.The Venetian Resort Hotel Casino, Las Vegas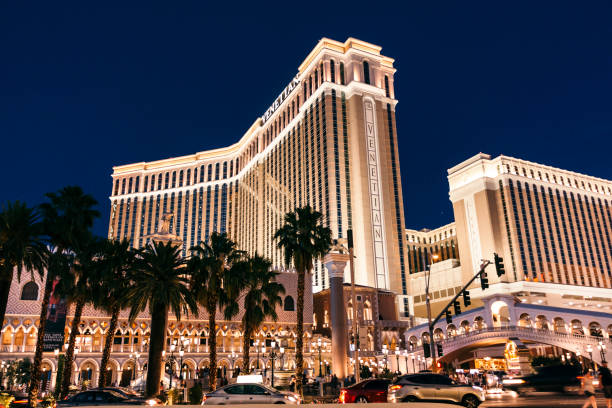 The Venetian property Hotel Casino in Las Vegas provides visitors with the opportunity to experience the romance of Italy, much like its sister property does in Macau.
This includes the opportunity to ride a real Venetian gondola, which floats beneath bridges and balconies as it makes its way down the "Grand Canal."
Everything from the world's largest basic suites to one of the most gorgeous casinos was built to make for the most luxurious stay possible, and it shows in every facet of the resort.
It is a part of the largest five-diamond hotel and resort complex in the world, featuring luxury suites in addition to the 120,000 square foot casino and one of the greatest hotel spas in Las Vegas.
In fact, it is the largest hotel and resort complex in the whole world. In addition to being able to shop at a variety of foreign stores, guests have access to a number of restaurants, some of which are helmed by chefs who have won the James Beard Award, such as Emeril Lagasse and Wolfgang Puck.
8.City of Dreams, Macau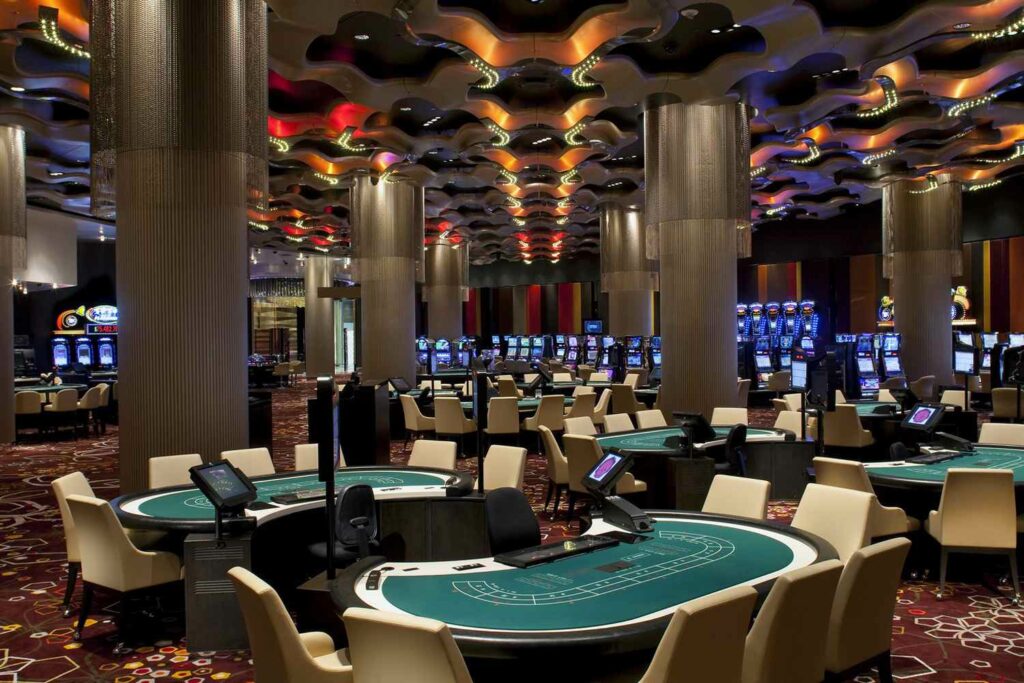 This location, which is often known as "CoD," first opened its doors in 2009 at a cost of $2.1 billion.
It is another one of the most enormous casinos in the globe since it has a gambling space that is 420,000 square feet in size and includes 550 gaming tables in addition to 1,500 slot machines.
In addition, the City of Dreams is home to over 20 different dining establishments, including the Michelin-starred Chinese restaurant Jade Dragon, which boasts the delectable creations of renowned Chef Tam Kwok Fung.
The amazing water show at the resort is called House of Dancing Water, and it takes place in a one-of-a-kind spherical theater that has a pool that holds 3.7 million gallons of water. There are 80 performers from across the world in the show.
9.Foxwoods Resort Casino – Ledyard, Connecticut
Surprisingly, the largest casino in the United States is not located in Las Vegas at all. The Foxwoods Resort Casino in Ledyard, Connecticut, which is owned and run by the Mashantucket Pequot Indian tribe, has earned this distinction.
It first opened its doors in 1968 and now has 4.7 million square feet of gaming area spread across six casinos, more than 7,000 gaming machines, 17 different types of table games, and one of the largest bingo halls in the world.
In addition to that, it provides families with children with a two-story arcade.
Most Extravagant Casino Resorts in the World
10.MGM Grand Casino, Las Vegas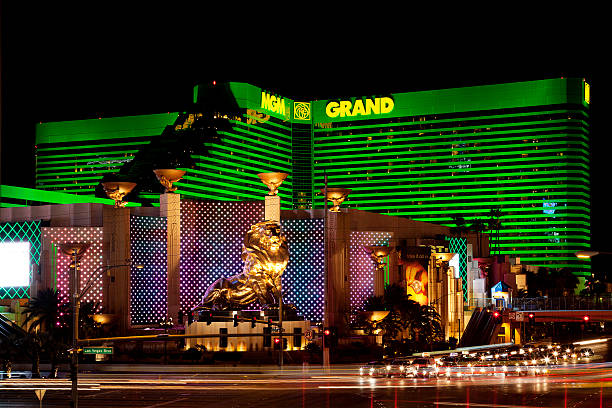 The MGM Grand Casino's gaming floor is 171,500 square feet, making it not just one of the largest in the city but also one of the largest in the world, given that it is housed in one of the world's largest hotels.
It offers players the opportunity to try their luck at one of its 139 gaming tables or 2,500 slot machines, each of which has a maximum prize of $500,000 USD.
You'll discover a secluded haven nestled away amid the clouds at Skylofts, a luxury hotel that's perched on top of the MGM Grand.
The hotel provides its guests with a variety of luxurious amenities, such as a bath that fizzes with small champagne-like massage bubbles, TVs embedded inside the mirrors, and even airport transportation in a car that costs $400,000 USD. Everything in the room, from the TV and DVD player to the lighting, thermostat, and draperies, is controlled by remotes.
You will also have access to your very own butler who will be available around the clock to help you unpack and repack your belongings.
11.Rio All-Suites Hotel & Casino, Las Vegas
This resort, which is heavily inspired by Brazilian culture, is most commonly known to as simply The Rio.
It was named after the bustling Brazilian city of Rio de Janeiro, and it incorporates many features of the culture of Rio de Janeiro.
It is the casino that hosts the World Series of Poker and offers a wide variety of poker games, such as 7 Card Stud and Hold 'Em, along with other table games including blackjack, craps, roulette, and baccarat, as well as 1,200 video slots spread out over its gaming space that is 100,000 square feet.
All of the rooms are suites, as the name of the hotel indicates, and they range in size from 600 to 13,000 square feet. VIP gamblers have their choice of a selection of secluded villas to stay in.
12.Aria Resort & Casino, Las Vegas
The enormous CityCenter complex, which includes the Aria Resort & Casino as well as dozens of restaurants and bars, spans an area of almost 5.4 million square feet and is the biggest privately constructed building in the history of the United States.
Its construction cost $9 million, making it the most expensive privately constructed building in American history.
If you book a room at the Aria, the staff will be there to welcome you as soon as you walk through the door, will call you by name, and will even gently wake you up in the morning.
Your preferences are taken into account for every aspect of the room, from the lighting and music to the window coverings.
The hotel has a total of luxury guest rooms and suites, and the casino has a gaming space of 150,000 square feet, with table games, slot machines, and poker available. In addition, there is a world-class spa, a theater, and a gigantic pool area that is 215,000 square feet in size and has private cabanas.
13.Atlantis Resort & Casino, Paradise Island, Bahamas
Atlantis Resort is not only home to the most famous and largest casino in the Caribbean, but it is also home to some of the most costly hotel suites in the world.
For example, a night in the Bridge Suite would set you back $25,000 USD. Craps, blackjack, Caribbean stud poker, roulette, and baccarat are just some of the games that can be played at the casino's 78 gaming tables, which also feature approximately 1,000 slot machines.
The skylights and windows that run along the gaming floor give breathtaking vistas of the azure sea, making it one of the most distinctive aspects of the establishment.
14.Ibiza Gran Hotel – Ibiza, Spain
Ibiza may be most known for its rowdy parties and its stunning beaches, but the island is also home to the opulent Ibiza Gran Hotel Casino.
The gaming tables and slot machines that can be found in the casino make it one of the most popular destinations on the island.
Additionally, it runs tournaments of Texas Hold 'Em, which attract a large number of players who are serious about poker.
In addition to providing a breathtakingly beautiful location, this hotel boasts a spa that gives an extensive range of treatments in addition to first-rate customer care. The hotel overlooks both the waterfront and Old Town.
15.Encore At Wynn Las Vegas, Las Vegas
The Encore hotel and casino is a sibling property of The Wynn, which can be found just across from it on the Las Vegas Strip.
Since it first opened its doors in 2008, the AAA has bestowed upon it the Five Diamond Award each and every year since then.
In addition to a nightclub, spa, various restaurants and bars, and a gaming area that is 160,000 square feet in size, this establishment also has a hairdresser and a spa.
The interior areas include a blend of Asian inspirations and quirky decorations, most notably vibrant reds and a butterfly theme, in addition to the enormous, luxurious suites.
15 Most Extravagant Casino Resorts in the World 2023 – Newshub360.net
Related Post
Credit : www.Newshub360.net