Requirements To Study Nursing In South Africa 2023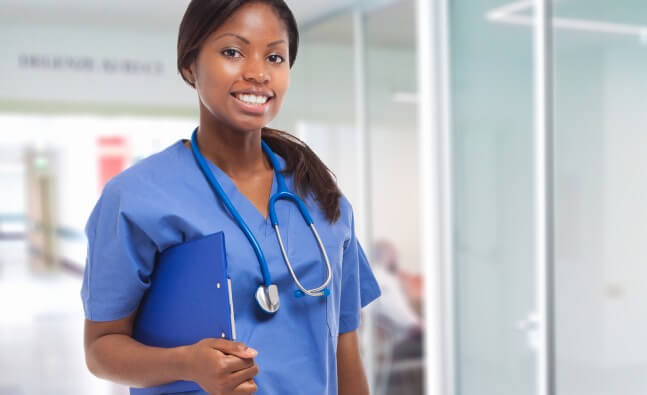 Nursing is an important career, These are the Requirements To Study Nursing In South Africa 2023. They are essential to every society's healthcare delivery system as frontline health workers, emergency medical staff, and professional caregivers. Nurses are deserving of the respect and admiration they receive, as well as the financial security that comes with the job.
There are several types of nurses in South Africa. These cadres are organized according to the length and breadth of their training prior to joining the healthcare system. The steps required to become a nurse vary depending on which cadre one desires to join.
The following subsections provide details on the various nursing programs and their requirements.
In order to study nursing in South Africa, you must meet certain requirements.
Higher Certificate in Auxiliary Nursing
A one-year Higher Certificate in Auxiliary Nursing program is available. You will learn the fundamentals of patient care in this course. You may seek employment in any healthcare delivery facility after completing the one-year course, where you will be assigned to work under the supervision of a Registered Nurse with a Diploma or a Degree. Auxiliary Nurses are essential healthcare professionals; they spend a significant amount of time with patients and provide reports to Registered Nurses and Doctors, who are often overworked.
Higher Certificate in Auxiliary Nursing Program Requirements:
Passing the National Senior Certificate (certified)
As a home language or first additional language, English or a native language must account for at least 40% (NSC level 3).
50% or more of your time should be spent on life science or biology (NSC level 5)
A total NSC score of at least 16 points is required.
Diploma in Nursing
A three-year diploma in nursing program is available. This program will prepare you to work as a Staff Nurse by equipping you with the necessary information and skills. Staff nurses are essential components of any medical team, as they are involved in every area of clinical care. The main distinction between Diploma in Nursing holders and those with a Bachelor's degree is that the latter spends four years in school.
The following are the prerequisites for pursuing a Diploma in Nursing:
Grade 12 (Standard 10) or its equivalent is required.
Mathematics
English
First or native language
Life Orientation
Life Science
The South African Nursing Council requires you to register as a nurse.
Bachelor's Degree in Nursing Sciences
The Bachelor of Science in Nursing Sciences curriculum lasts four years. Because this program is so broad and thorough, students will gain in-depth knowledge of patient care. You can work as a psychiatric nurse, a midwife, or a general nurse practitioner with this degree. Your title should be Registered Nurse if you have this degree. You'll be able to handle both the theoretical and practical aspects of nursing, as well as take on significant duties within the healthcare facility.
Bachelor's Degree in Nursing Requirements:
Grade 12 (Standard 10) or its equivalent is required.
Mathematics
English
First or Home Language
Life Orientation
Life Science
The South African Nursing Council requires you to register as a nurse.
Advanced Diploma in Nursing
The one-year Advanced Diploma in Nursing program provides advanced training in all aspects of patient care. The goal of this program is to provide you with the additional information you need to take a leadership role in your workplace. With this certification, you'll be prepared for a job in practice nurses.
This course requires that you have a Bachelor's degree in nursing or at the very least a Diploma in nursing. You must have two years of practical experience as a nurse or midwife, as well as a high level of confidence in your ability to perform your duties.
You'll also need the following items if you want to pursue a diploma or bachelor's degree in nursing:
Grade 12 (Standard 10) or its equivalent is required.
Mathematics
English
First or Home Language
Life Orientation
Life Science
The South African Nursing Council requires you to register as a nurse.
Overview of the Process
Regardless of the type of nurse one want to be, all South African nurses must first complete a nursing school education. The majority of the time, this is arranged by a university and held at a training hospital or facility. New nurses must initially undergo a year of community service after completing their studies before entering the profession. So, as an aspiring nurse, where do you begin?
Get good grades in high school. Doing well on your NSC tests is an excellent place to start. Mathematics, English, First or Home Language, Life Orientation, and Life Sciences are important subjects to grasp.
The next step is to choose a school that will prepare you for the nursing specialty you want to pursue. There are a variety of nursing programs available, including:
Nursing Senior Certificate
a nursing diploma
Nursing Bachelor of Science
Baccalaureus Curationis, or BCur, is an alternative undergraduate degree offered by several universities.
Some students choose to continue their education and obtain post-graduate degrees such as a Master's degree in psychiatric nursing, general nursing, or midwifery. Some students choose to pursue a Ph.D. in Nursing or a Doctor Curationis degree, also known as DCur.
Studying for an Advanced Diploma in Nursing qualification, which can be obtained after working as a Registered Nurse for at least two years, is a widely accepted option. This certificate will assist you in gaining more positions at work.
You apply to a university to study after evaluating which program is right for you. The program you choose will most likely be determined by the location of the nursing school and its closeness to your present location.
To get an application form, contact your favorite school via email or in person, or go to the school's website, choose a program, and then apply.
Become a member of the South African Nursing Council (SANC or Council). Please keep in mind that you must complete this registration process before enrolling in any nursing program. In other countries, you only apply to the nursing council once you have completed your nursing program, but in South Africa, the Council wants to know about you before you even begin.
Once admitted into the program, you must complete all of the required courses and complete the nursing program. The nursing school will send a Certificate of Completion to the South African Nursing Council once the program is completed. The certificate serves as formal notification to the Council that you have successfully finished the training course.
Take a nursing exam conducted by the South African Nursing Council that is tailored to the particular qualification you need. Nursing auxiliary applicants, Diploma in Nursing applicants, Bachelor of Science in Nursing applicants, Midwives and Psychiatric Nurses applicants, and so on all have exams.
You will be given instructions, but the exam schedule can also be accessed on the website of the South African Nursing Council.
You should first complete one year of community service as required by South African law. Following graduation, all new nurses must apply for a community service year placement. This community service has the advantage of providing you with the essential hands-on training at clinics and hospitals.
After that, you can apply to any hospital, clinic, or health facility of your choice, even the military, where your skills are in high demand.
CHECK THIS OUT :
♦  University Rankings in South Africa 2023 [Univ of Cape Town is 2nd ]
♦  High Schools in Durban, 2023 [ Durban High School is 2nd ]
♦  Private Schools In Johannesburg [ St. Martin's is 3rd ]
♦  South African Universities With The Best Academic Performance
♦  Best High Schools in Johannesburg [ St John's College is 2nd ]
Credit : Newshub360.net
Conclusion:
The Council normally does not register foreign students who have finished their nursing programs. They must return to their native country in order to register with their local nursing council.
If the foreign student wishes to work in South Africa, they must first register as nurses in their home country and then follow standard immigration procedures to get a work visa to return to the country. Due to their familiarity with the nursing environment in South Africa, this is frequently completed swiftly.