The 13 Most Romantic Tennessee Cabins for Couples & Honeymoons: It's not surprising that there are many cabin rentals available in Tennessee given the state's stunning mountain scenery and tranquil countryside.
With amenities like bubbling hot tubs and fireplaces for warming together with a glass of wine, there are many options available if you're searching for a romantic getaway that are guaranteed to meet the bill.
These are some of the greatest options, whether you want to stay close to Great Smoky Mountain National Park or away from the tourist hordes.
13 Most Romantic Tennessee Cabins for Couples & Honeymoons 2023
1. Tennessee Cabin with Jacuzzi – Pigeon Forge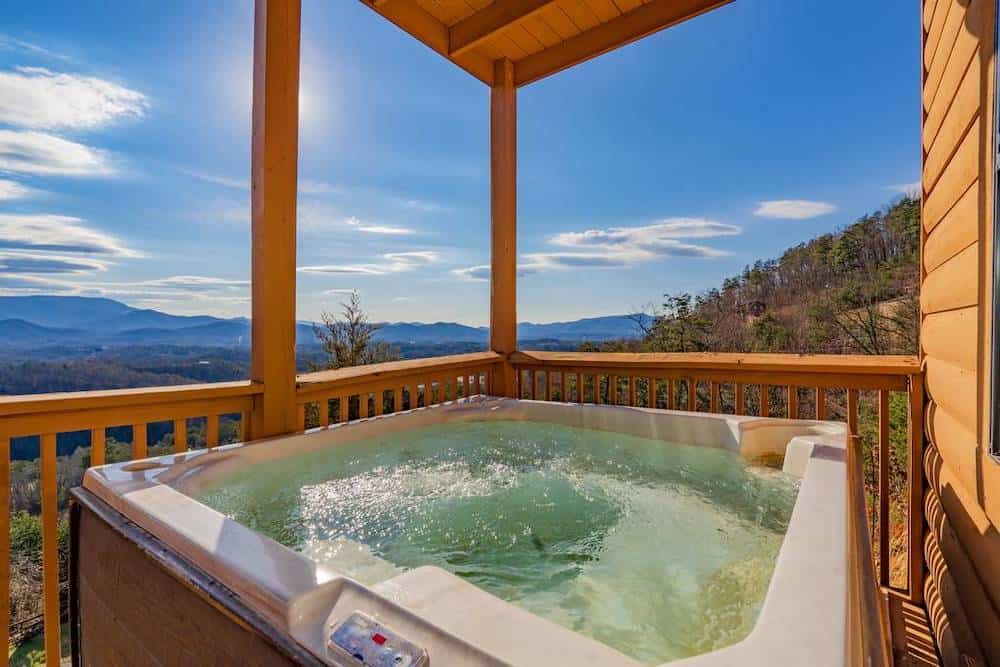 The host might call this "Little Romance," but "Lots of Romance" might be a better moniker. It is a lavish cottage with two stone fireplaces that overlooks the Smoky Mountains and is located near to the Great Smoky Mountains National Park.
One is in the living area, and the other is in the master bedroom, which also happens to include a Jacuzzi.
The outside living areas feature a hot tub and a porch with a grill for cookouts, while the loft has darts and a pool table for some friendly competition.
2. Picture Perfect – Gatlinburg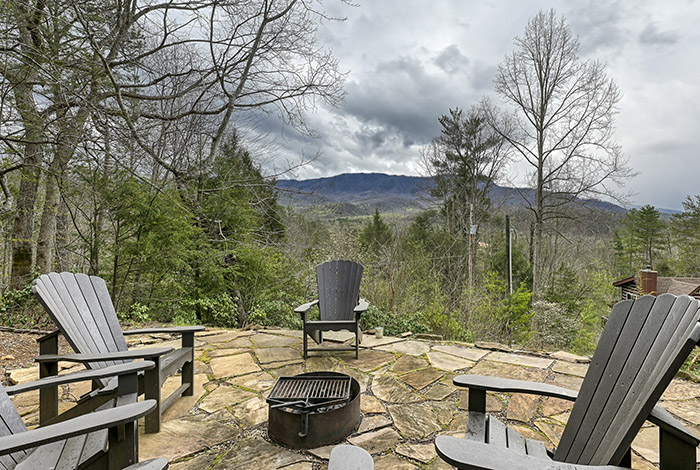 The cottage and vista at this location are picture-perfect, therefore the name is really fitting.
It is situated at Bear Foot Mountain Resort and offers unobstructed mountain views that may be savoured while lounging by the outdoor fire pit or grilling, with the sounds of the bubbling creek serving as the ideal background music.
The master bedroom includes a fireplace, a Jacuzzi tub, and a veranda with a hot tub. There is also a 52-inch flat-screen TV with a Blu-ray player and sound system.
3. Sulfur Ridge Luxury Treehouse – Bloomington Springs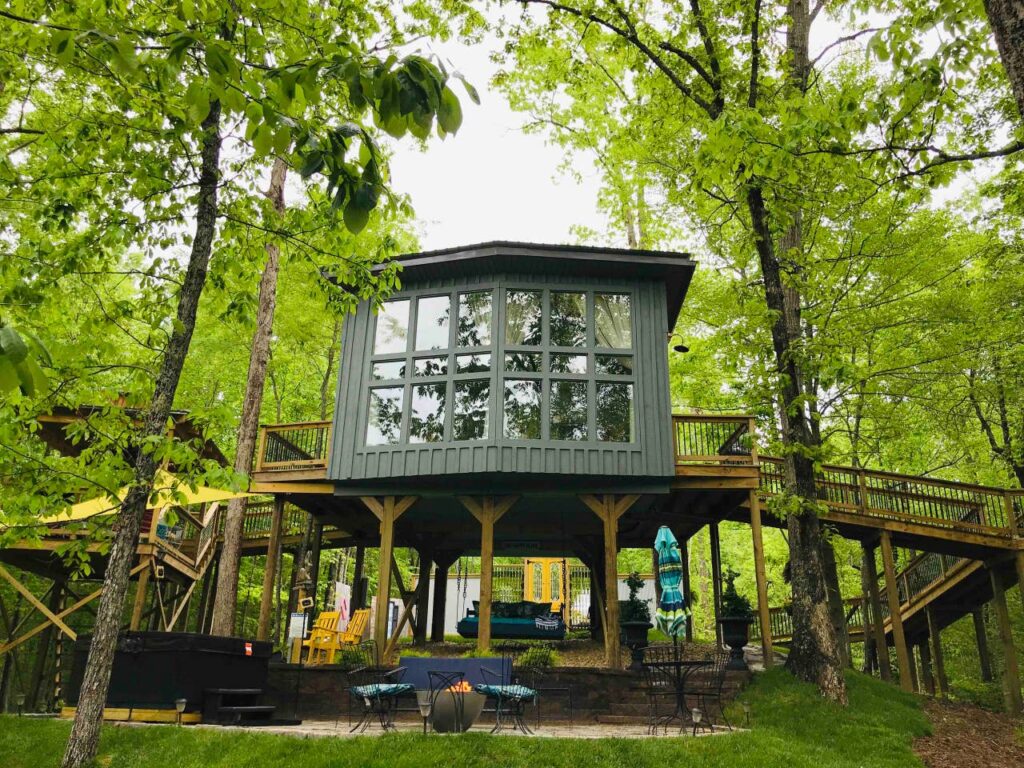 This locally Amish-made treehouse is nestled amid the trees in Upper Cumberland, close to Centre Hill Lake and Cummins Falls State Park.
It boasts historical elements like stunning stained-glass windows that are over a century old and a door that was created in 1848. Also included were some amazing contemporary conveniences.
It contains a cast iron clawfoot tub as well as a comfortable bed with a luxurious mattress. Enjoy evenings around the fire pit under the stars while listening to your favourite music on the jukebox and relaxing in the hot tub for two.
4. Secluded Cabin Near Nashville – Goodlettsville
This vintage-style cabin was built from salvaged materials and is one of the cosiest cabin Airbnbs in Tennessee. It is tucked away in the forest and has a magical atmosphere.
Floor to ceiling windows in the open-concept area provide a 180-degree view of nature, giving the impression that you are actually in it.
You'll be close enough to Nashville to enjoy all that the city has to offer while still having access to a cabin that seems remote when you return from your day in the city.
It offers two bedrooms that can accommodate up to four people with all the standard amenities, including a fireplace, full kitchen, washer/dryer, and Wi-Fi.
5. Cliffhang Over the French Broad River – Newport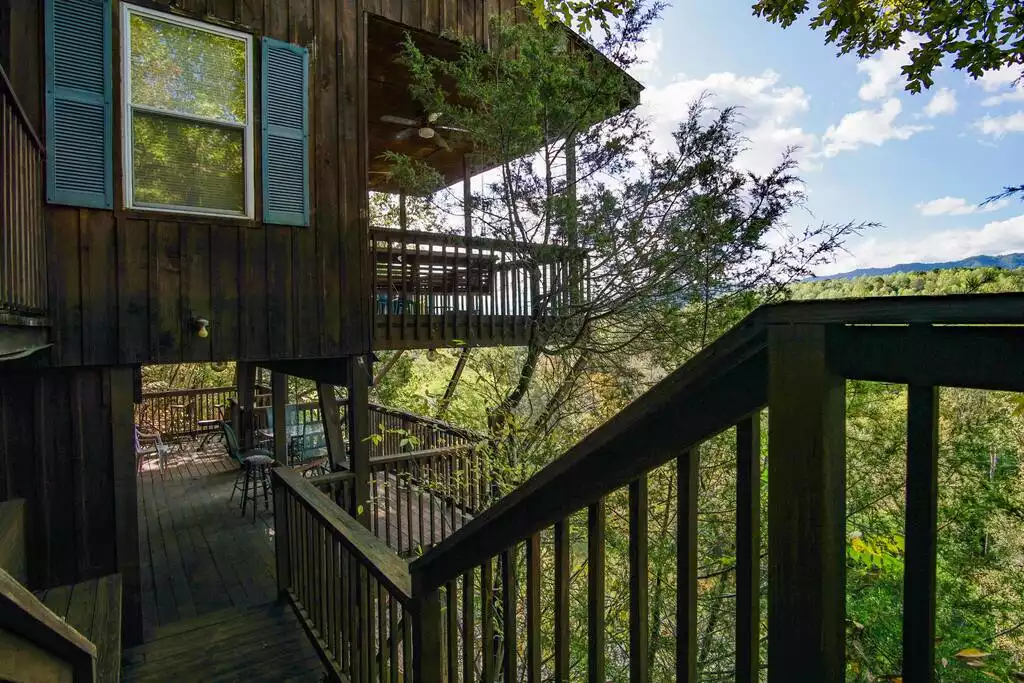 This cabin has 180-degree views from three decks as well as the inside. It is perched high up on a rock overlooking the French Broad River.
It has the classic handcrafted vibe with huge, exposed timber ceilings and tongue-and-groove walls and floors.
To get there, you can walk the stairs or take an electric lift down the cliff. Amazing mountain and river views can be found from the bedrooms, and even more stunning views can be found from the living area and kitchen.
You might wish to completely detach from the "real world" when Wi-Fi is available so that you can reconnect with each other.
6. One-Bedroom Cabin – Pigeon Forge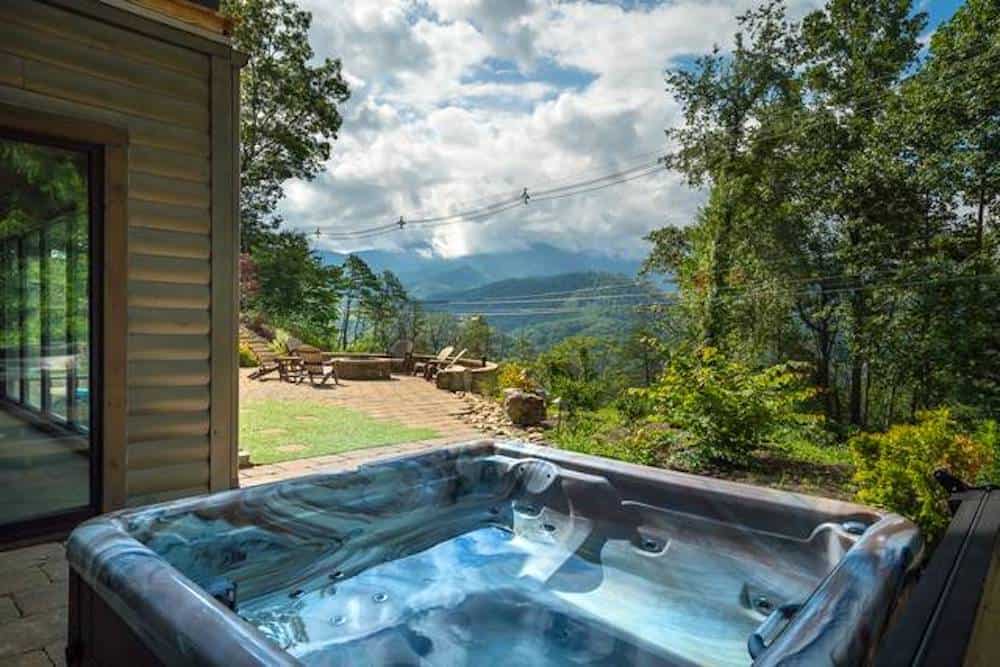 The "Time Away" offers the classic cabin escape with a lovely fireplace because it is surrounded by nature.
It can accommodate up to four guests, and if you're bringing the kids, they'll enjoy the air hockey/ping pong table.
However, this is also a great place for a romantic getaway for two. Together, you may relax in the hot tub, spend time on the screened-in terrace and take in the atmosphere of the gas fireplace.
For movie evenings, there is also a flat-screen TV with a DVD player.
7. Newly Renovated Cabin with Hot Tub – Gatlinburg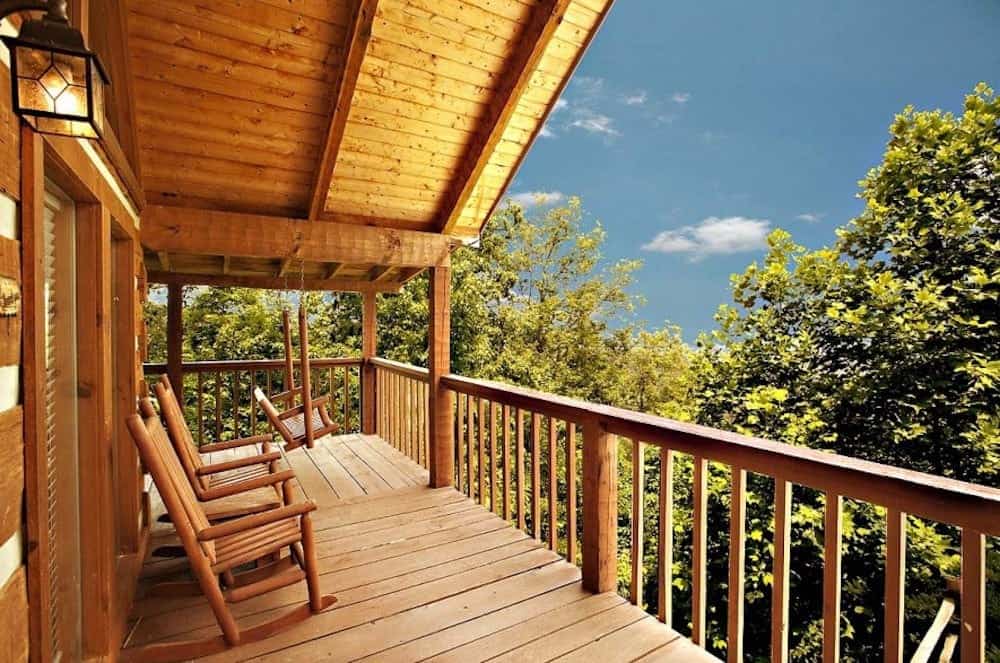 When it comes to a romantic getaway, the "Morning Mist" cabin offers you all, including peaceful privacy. You'll be far enough from the tourist hordes to still enjoy the Gatlinburg attractions while yet being away from them.
Enjoy grilling out or cooking up a storm in the spacious kitchen with modern stainless-steel appliances.
It also has a dartboard, pool table, numerous 4k TVs, a DVD player and a stunning stone gas fireplace. The hot tub, which is surrounded by LED color-changing lights, might be the focal point.
8. Romantic Secluded Cabin – Muddy Pond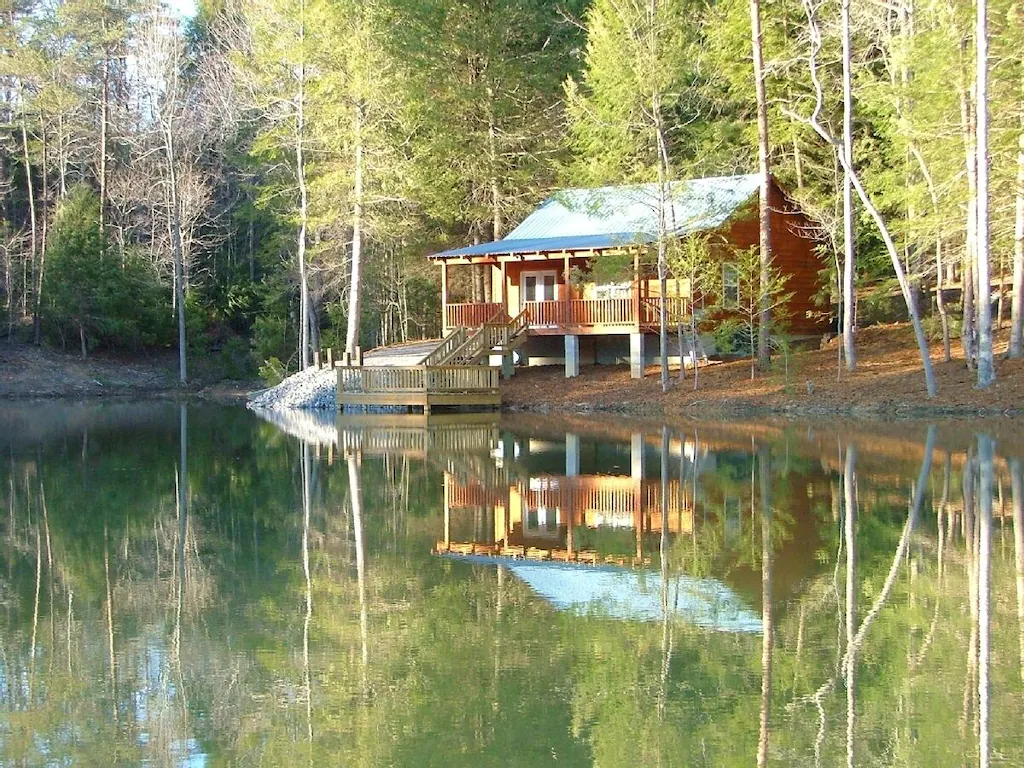 This cottage was created with romance in mind by the hosts. "Two's Company" is the lone residence that sits along the banks of a 1.5-acre private lake, allowing you to have it all to yourself.
It is situated in the small Mennonite town of Muddy Pond. Enjoy the beautiful scenery while relaxing in the porch swing or rocking chairs while you watch the birds.
There are peaceful streets where people can hold hands and fish. The king-size bed and adjacent two-person heart-shaped Jacuzzi are located inside the romantic one-room suite.
9. Knight of My Dreams – Pigeon Forge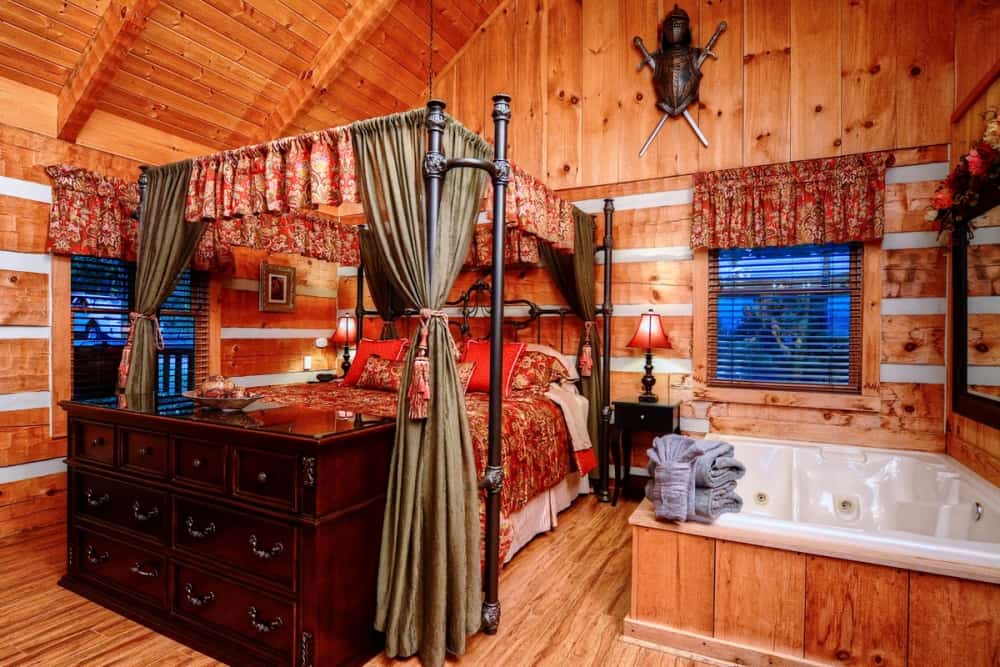 Without a doubt, Knight of My Dreams' breathtaking vistas of the Smoky Mountains make it dreamy. Your king-size bed has a pillowtop mattress, and you may wake up in complete isolation and be surrounded by nature.
You can then relax in the soothing hot tub while watching the sun rise. A jetted Jacuzzi is located right next to your comfortable bed, and the kitchen is fully equipped with everything you need to prepare romantic dinners.
Enjoy a 50-inch Plasma TV with a Blu-ray player and more than 300 satellite channels, including HBO, Cinemax, Starz, and Showtime, for indoor entertainment.
10. Hummingbird Treehouse – Monteagle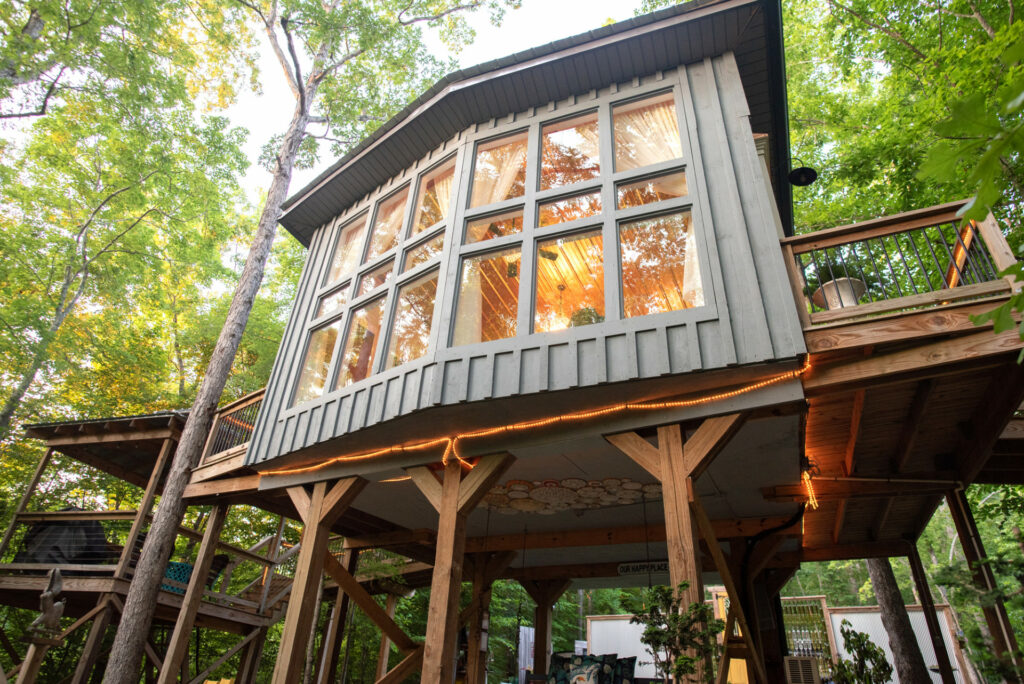 With a lit walkway leading up to it and being tucked away among 18 acres of private woods, this lovely treehouse appears to be a scene from a fairytale.
It has a veranda where you may relax in the peace and use the barbecue for outdoor cookouts. A hot tub and fire pit area with views of the beautiful hillside is nearby.
A living room space, a full kitchen with everything you need to prepare meals, a closet, and a queen-size bed are all included in the open concept decor. Wi-Fi and cable TV are also included.
11. The Loft at Bloomsbury Farm – Smyrna
This stunning loft, which is only 30 minutes from Nashville in Smyrna, is situated on a 400-acre farm with horses and donkeys and provides picture-perfect views directly from the king-size bed.
With its upscale decor, it's perfect for anyone who wish to be close to the city without being too close.
It has a gourmet kitchen with a six-burner Wolf range and a Subzero fridge, ideal for preparing meals made with locally grown ingredients. Watch a magnificent sunset while enjoying a glass of wine by the fire just before dusk.
12. Intimate Cabin with Majestic View The Walland
This warm, private cabin frequently serves as a bridal suite, but it can also be the perfect setting for lovers. Located in a suburban neighbourhood on a family farm, this place has all you need for a peaceful stay.
There is a kitchenette with all the essentials, but the clawfoot tub in the bathroom and the hot tub on the back porch are the highlights for couples.
You can utilise the wood-burning fireplace throughout the colder seasons of the year. The canopy bed completes the look beautifully.
13. Mountain-Top Haven with View for Miles – Sevierville
From this cabin perched high on a mountain crest, take in the mountain paradise. The views of the mountains are stunning and there are virtually a wall of windows.
The same view is available when you relax in the hot tub, rock in the rocking chairs, or eat a romantic meal outside. Even a two-person barrel sauna is available.
You may enjoy movie nights on the big screen TV with cable channels and a DVD player inside, in addition to taking in the views while cuddling up by the gas log fireplace.
13 Romantic Tennessee Cabins for Couples & Honeymoons 2023 – Newshub360.net
Related Post

Credit: www.Newshub360.net