Top 10 Social Work Colleges In South Africa 2023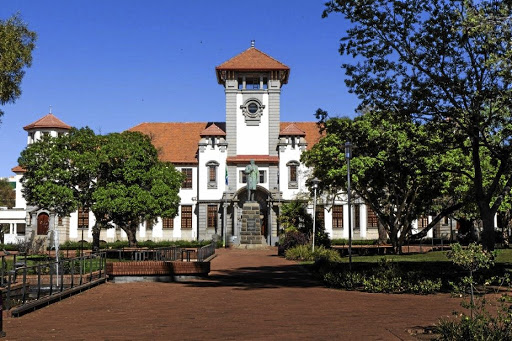 The Top 10 Social Work Colleges In South Africa 2023. The major goal of social work is to improve people's lives and well-being. A social worker is educated to assist people with social and interpersonal problems, to promote human rights, and to ensure everyone's well-being. In places like military bases, hospitals, prisons, courts, and senior centers, social workers are always in demand.
Furthermore, South Africa is an excellent place to pursue a career in social work. There are good, effective, and standard institutions dedicated to preparing people to be top-notch and accomplished social workers. However, this post will present a list of South African colleges where you can obtain a social work degree. Continue reading to learn more about these educational institutions.
List Of Social Work Colleges In South Africa
The University of South Africa (UNISA) was founded in Pretoria, Gauteng Province, in 1873. UNISA's department of social work aspires to achieve and promote democratic, social-justice, and social-revolutionary objectives. The university also aspires to produce graduates who can contribute to South Africa's development and provide innovative solutions to the country's social problems.
In 1904, the University of the Free State, based in Bloemfontein, was founded. This university's social work department offers both master's and bachelor's degrees in social work. The fundamental and secondary ways of doing social work research and activities are commonly taught to students in UFA's department of social work.
The University of Pretoria, established on March 4, 1908, is Africa's leading research institution. This public college is one of the best places in South Africa to pursue a social work degree. Students at the University of Pretoria benefit from experienced tutors and a positive learning environment.
South Africa's WITS University is a good place to study social work programs. In this college, a social work degree takes only four years to complete. WITS University's social work department is aiming to become a center of excellence where people can acquire basic and advanced aspects for advancing social change and safeguarding citizens' well-being. You will learn about social work procedures, research methodologies, professional ethics, and much more at WITS' social work department.
South Africa's Stellenbosch University is a recognized institution that offers social work degree programs. Stellenbosch University's Social Work department was founded in 1932, and the Bachelor's degree in Social Work at Stellenbosch University is only four years. Core principles such as integrity, honesty, accountability, innovation, and good leadership influence the college teaching and learning philosophy.
University Of Johannesburg
The University of Johannesburg was established on January 1, 2005, as a public university. This university has a student body of up to 50,000 students and a faculty of over 2000 accomplished academics. At the University of Johannesburg, you can study social work for only four years. The institution's major goals include achieving excellence in research, innovation, teaching, and learning.
In 1960, the University of Zululand was established. The department of social work at the university aspires to be a leading and well-respected social work institution in Africa. The school also aspires to give students with a top-notch social work curriculum so that they can contribute to the betterment of South African society. The University of Zululand offers a four-year program in social work.
University Of Western Cape
The University of Western Cape is a well-known South African university that offers social work programs. The social work department of the university is dedicated to developing distinguished and unique social work education, practices, and research. Human diversity, gender equality, and the protection of human rights are all values that the University of Western Cape holds dearly.
North-West University was established in 2004 and now boasts a student body of approximately 70,000. The institution's social work department offers top-notch training to students so that they can contribute professionally to the resolution of a wide range of social challenges.
Nelson Mandela University
Nelson Mandela University is a public university founded in 2005, however it has a long history dating back to 1882. Social work, according to the university, plays a significant role in society. The profession aids people in overcoming a wide range of issues, including family counseling, criminal offenses, mental impairments, and much more. Nelson Mandela University offers a four-year program in social work.
CHECK THIS OUT :
♦  University Rankings in South Africa 2023 [Univ of Cape Town is 2nd ]
♦  High Schools in Durban, 2023 [ Durban High School is 2nd ]
♦  Private Schools In Johannesburg [ St. Martin's is 3rd ]
♦  South African Universities With The Best Academic Performance
♦  Best High Schools in Johannesburg [ St John's College is 2nd ]
Credit : Newshub360.net
Closing
It is not a bad idea to pursue a profession in social work in South Africa. The education is fairly priced, and graduates have plenty of job opportunities. In addition, this article includes a list of social work colleges in South Africa.