10 Things To Know About Mamelodi Sundowns: When it comes to African soccer, one name consistently rises above the rest – Mamelodi Sundowns.
This powerhouse team from South Africa has made a significant impact on the continent's soccer scene and garnered a dedicated following.
In this blog post, we will explore ten essential things you need to know about Mamelodi Sundowns, from their history and achievements to their passionate fan base and star players. So, sit back, relax, and let's dive into the world of the best soccer team in Africa!
1. A Rich History:
Mamelodi Sundowns was founded in 1970 in Mamelodi, a township located in the eastern part of Pretoria, South Africa.
The club's early years were marked by determination and perseverance as they climbed up the ranks of South African football. They have since become one of the most successful teams in the country.
The club started in the lower divisions but quickly made their mark and gained promotion to the top flight. Despite financial challenges, they persevered and became known for their passionate fan base and commitment to developing local talent.
2. Dominance in South African Football:
Mamelodi Sundowns has established itself as a dominant force in South African football. They have won the Premier Soccer League (PSL) title numerous times, including consecutive victories in the 2017/2018 and 2018/2019 seasons.
The team's success has been driven by a combination of talented players, astute coaching, and a winning mentality.
Mamelodi Sundowns has a remarkable track record in domestic competitions. They have won the Premier Soccer League (PSL) title numerous times, establishing themselves as a force to be reckoned with.
Their consistent success is a testament to the club's strong management and talented players.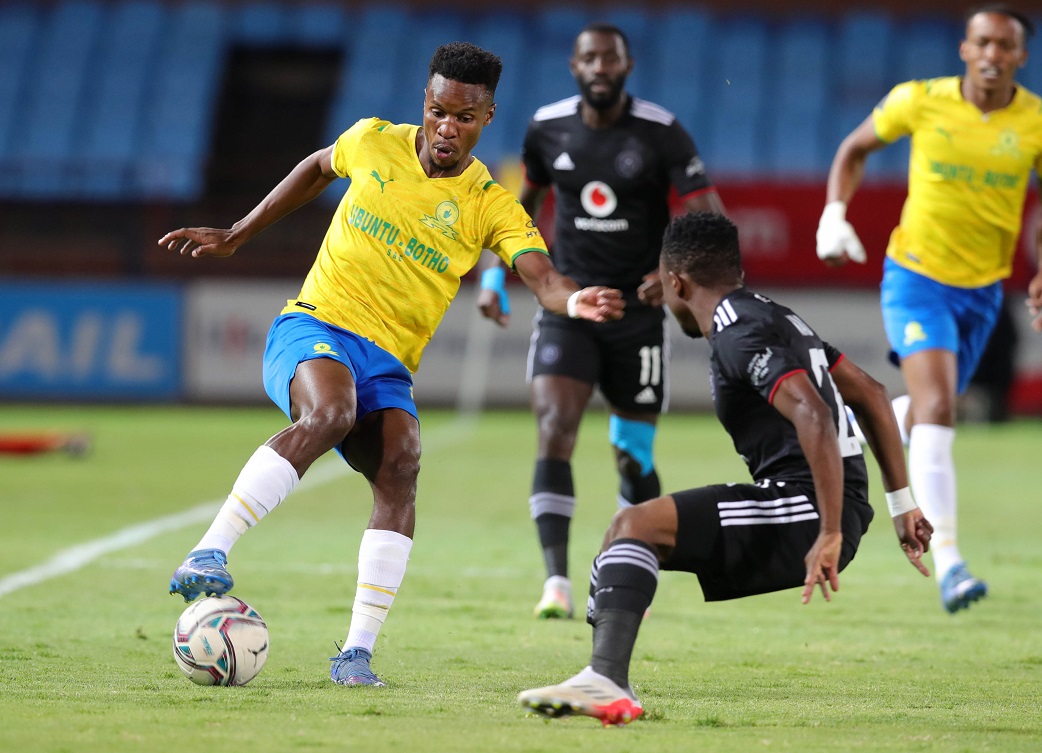 3. African Success:
Mamelodi Sundowns' success extends beyond South African borders. They have achieved great feats in continental competitions, including winning the prestigious CAF Champions League.
This victory elevated them to an elite status among African clubs, further solidifying their reputation as the best soccer team in Africa.
4. The "Brazilians": The Nickname and Club Colors
Mamelodi Sundowns is often referred to as the "Brazilians" due to their vibrant yellow and green team colors, which resemble the iconic Brazilian national team's jerseys. The club's nickname pays tribute to the Brazilian style of play and their dedication to attacking, entertaining football.
Their captivating brand of soccer has captivated fans both in South Africa and across the continent.
5. State-of-the-Art Home Stadium:
Mamelodi Sundowns play their home matches at the iconic Loftus Versfeld Stadium in Pretoria. This world-class venue has a seating capacity of over 50,000 and provides a vibrant atmosphere for fans to rally behind their beloved team.
Attending a Sundowns match at Loftus Versfeld is an unforgettable experience for any soccer enthusiast.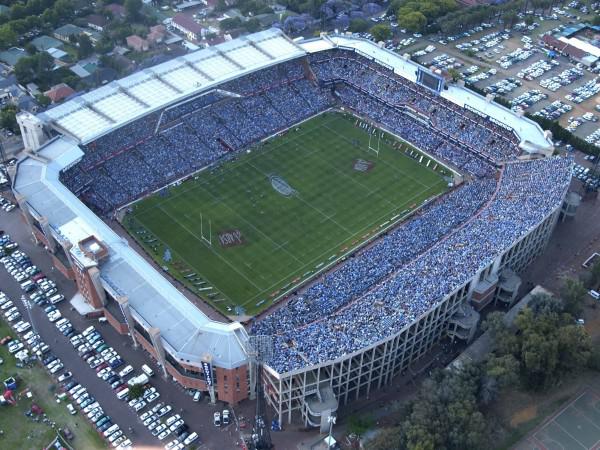 6. Passionate Fan Base:
Mamelodi Sundowns boasts a passionate and dedicated fan base. Their supporters, known as the "Masandawana," are renowned for their unwavering loyalty and vociferous support during matches.
The team's success has only strengthened the bond between the club and its fans, creating a vibrant and electric atmosphere at every game.
The "Yellow Nation" fills stadiums with their chants, songs, and unwavering support for their beloved team. Being a part of the Sundowns community means joining a vibrant football culture that brings people together from all walks of life.
7. Star Players:
Over the years, Mamelodi Sundowns has nurtured and attracted top talent from South Africa and beyond.
The team has been home to legendary players such as Teko Modise, Surprise Moriri, and Hlompho Kekana, who have left an indelible mark on the club's history.
The current squad is brimming with skillful and exciting players who continue to shine on both domestic and continental stages.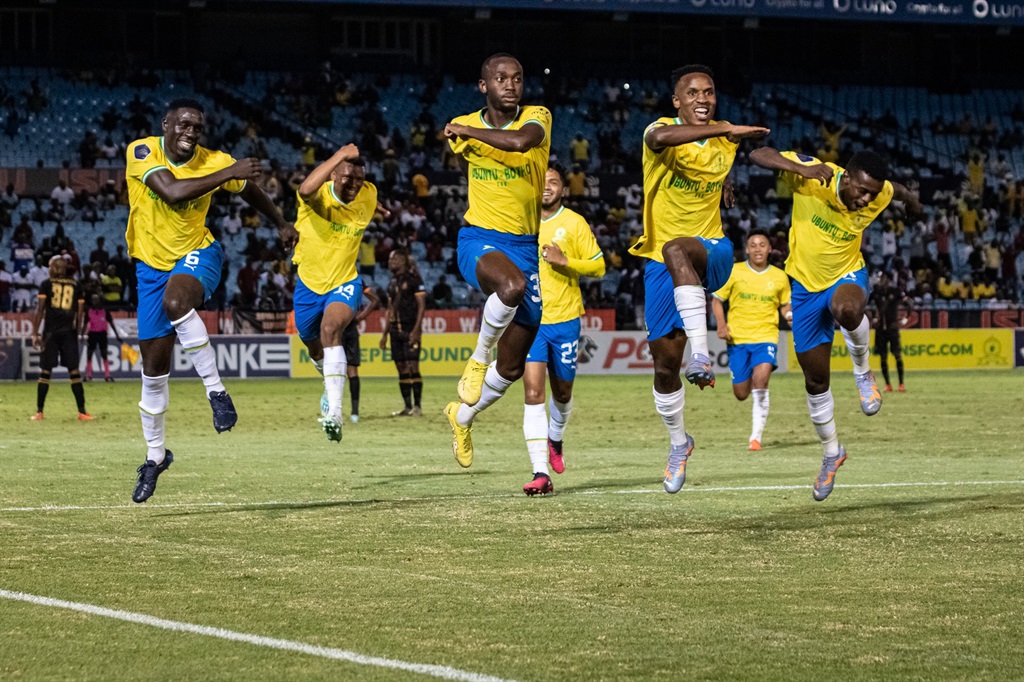 8. Community Involvement:
Mamelodi Sundowns takes pride in being more than just a soccer team. They actively engage with the local community, implementing various social initiatives aimed at uplifting and empowering the people of Mamelodi.
Through programs such as youth development and educational support, the club has made a positive impact beyond the football field.
9. Inspirational Leadership:
The success of Mamelodi Sundowns can be attributed, in part, to the strong leadership within the club.
Head coach Pitso Mosimane, who led the team to their historic CAF Champions League triumph, instilled a winning mentality and a culture of excellence. The current head coach, Rhulani Mokwena, continues to build on this foundation, ensuring that the team remains at the forefront of African soccer.
10. A Bright Future:
As the best soccer team in Africa, Mamelodi Sundowns shows no signs of slowing down.
With a robust infrastructure, a talented squad, and a passionate fan base, the team is poised to continue its dominance both domestically and on the continent. Expectations are high, and the Brazilians are ready to deliver.
Conclusion:
Mamelodi Sundowns' journey from humble beginnings to becoming the best soccer team in Africa is a testament to their unwavering commitment and passion for the game.
Their rich history, domestic and continental success, passionate fan base, and community involvement make them an exceptional club.
As they continue to inspire and entertain, Mamelodi Sundowns will undoubtedly remain a powerhouse in African football for years to come.
Remember to show your support and catch the "Brazilians" in action at Loftus Versfeld Stadium, as they continue to write their legacy in South African and African soccer history.
10 Things To Know About Mamelodi Sundowns – The Best Soccer Team in Africa –Newshub360.net
Related Post
Credit : www.Newshub360.net