Top 10 Premier League Scorers All Time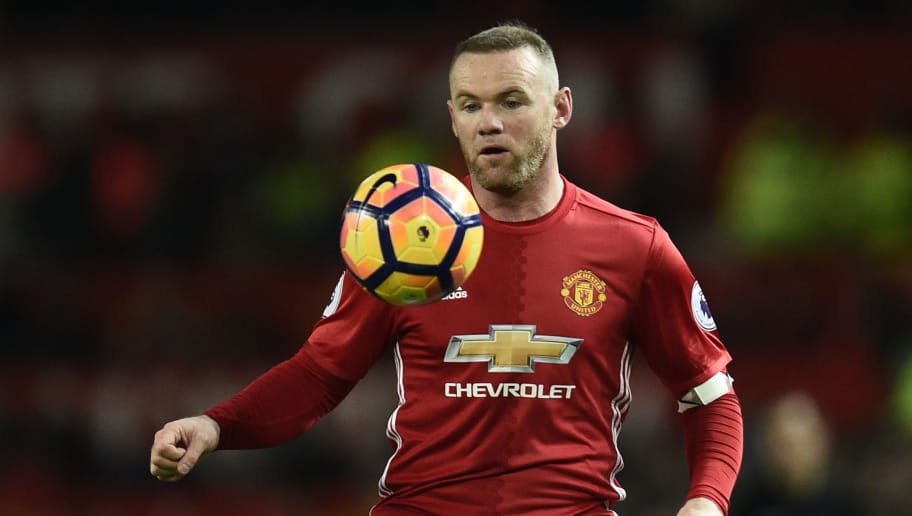 Top 10 Premier League Scorers All Time: The Premier League is one of the most popular and well-known football leagues in the world. It has had a lot of football fans hooked to their TVs since its inception. The Premier League has a large fandom and a significant viewership. It is televised in over 200 countries and has a global audience of about 5 billion people.
Great players who have scored a record-breaking number of goals in their careers have played in the league.
READ: Green Card in Soccer (Meaning Explained) 2023
The Premier League has always been a competition in which the best of the best have competed and emerged as the league's top scorers. In the competition, the best of the best have demonstrated their outstanding abilities. As a result, millions of people around the world tune in to watch the league, which is regarded as the hardest league competition in the world.
With players like Wayne Rooney, Thierry Henry, Alan Shearer, and a slew of other world-class strikers having plied their trade in England's top flight, the list of the Top 10 Premier League Scorers All Time makes for fascinating reading:
10. Michael Owen – 150 (326)
Michael Owen is one of only ten Premier League players to score 150 goals or more. Owen played for Liverpool, Newcastle United, and Manchester United in England, in addition to Real Madrid in La Liga. He has also won the Golden Boot award twice and won the Ballon d'Or in 2001.
9. Harry Kane – 159 (236)
Harry Kane, one of only two active players among the Premier League's top scorers, with 154 goals in 227 games and will be aiming to surpass the all-time goal scoring record. The striker has a few more years of football ahead of him.
8. Robbie Fowler – 162 (379)
Robbie Fowler, a former Liverpool striker who is now the head coach of SC East Bengal in the Indian Super League, scored 162 goals in 379 league games. While the striker spent most of his time at Liverpool, he also played for Manchester City and Leeds United, among others.
7. Jermain Defoe – 163 (496)
Jermain Defoe has been a standout performer for a number of English clubs, most notably Tottenham Hotspur. He played 496 times in the Premier League and scored 163 goals. The Englishman is presently playing in the Scottish Premier League for Rangers.
6. Thierry Henry – 175 (258)
Thierry Henry, Arsenal's renowned striker, scored 175 goals in 258 Premier League games. He was widely regarded as the best forward in the world during his time in England, and wowed spectators with his flawless technique and finishing. In the early 2000s, Henry earned four Golden Boot awards in five seasons.
Premier League Goal Scorers All Time
5. Frank Lampard – 177 (611)
Frank Lampard, Ex Chelsea's manager, is a legend in the club. The Englishman was an effective penalty taker and is the only midfielder on the list of Premier League top scorers. He was one of the club's most prolific players, appearing 611 times in the league and scoring 177 goals. He also made a cameo appearance for Manchester City.
4. Sergio Aguero – 181 (271)
Sergio Aguero is the second active player on the list, having only played in the Premier League for Manchester City. He has 180 goals in 268 league appearances so far, and until he walks away, he has a great possibility of progressing through the ranks. During the 2014/15 season, the Argentine earned the Golden Boot for the first time.
3. Andy Cole – 187 (415)
Andy Cole scored 187 goals in 415 Premier League appearances, making him one of the few strikers to do so. In 2008, the Englishman called it a day as a footballer. During his career, he played for Manchester United, but he also played for Blackburn Rovers, Leeds United, Manchester City, and Newcastle United, among others.
2. Wayne Rooney – 208 (491)
Wayne Rooney, one of Manchester United's all-time greats and their top goalscorer, is only the second player in the tournament to score more than 200 goals. He also played for Everton for a short time before becoming the manager of Derby County. During his 13 years at United, Rooney won 17 titles.
1. Alan Shearer – 260 (441)
Alan Shearer is the all-time leading goalscorer in Premier League history. Unless Harry Kane breaks it, the Englishman's record is likely to stand for several more years.
The striker is a legend at Newcastle United and Blackburn Rovers, two clubs for which he has played significantly in the Premier League. Shearer scored 260 goals in 441 games and three times earned the Golden Boot.
Top 10 Premier League Scorers All Time – Newshub360.net
CHECK THIS OUT:
♦  Top 20 Highest Paid Footballers in South Africa 2023
♦  Top 20 Highest Paid Footballers at Mamelodi Sundowns 2023
♦  Top 20 Highest-Paid Footballers at Kaizer Chiefs [ Billiat is 2nd ]
♦   Top 20 Highest Paid Footballers at Orlando Pirates 2023
♦   Top 20 Highest Paid Footballers at Supersport United 2023
♦   Top 20 Highest Paid Footballers at Royal AM 2023
♦  Top 10 South African Footballers Who Went Broke After Retirement
♦  Top 10 Richest Football Club Owners in South Africa [ Motsepe is 2nd]
♦  Top 10 Most Expensive High Schools in South Africa 2023
♦  Top 10 Richest Football Clubs in South Africa
Credit : www.Newshub360.net