Meet the Remarkable Mamelodi Sundowns Coaches and Staff: Profiles and Insights. In this blog post, we'll take an in-depth look at the esteemed coach and staff members who form the backbone of this illustrious club.
From their backgrounds and achievements to their contributions on and off the pitch, get ready to meet the individuals who drive Mamelodi Sundowns to greatness. Let's dive in!
Pitso Mosimane – The Mastermind behind Mamelodi Sundowns' Success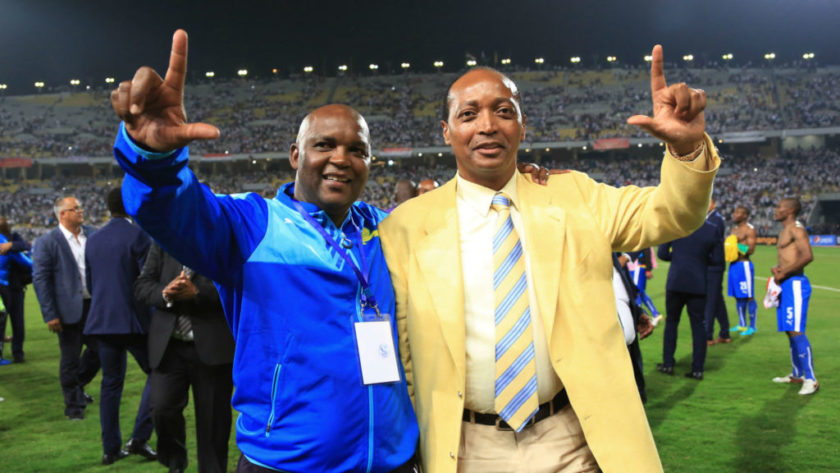 Leading the Sundowns with sheer brilliance is Pitso Mosimane, a name synonymous with football greatness.
With an illustrious playing career and a proven track record in coaching, Mosimane has taken the Sundowns to new heights during his tenure. Having joined the club in 2012, he transformed it into a dominant force both domestically and continentally.
Under his guidance, Mamelodi Sundowns clinched multiple league titles and the prestigious CAF Champions League trophy.
Manqoba Mngqithi – The Co-Pilot Who Steers Sundowns to Glory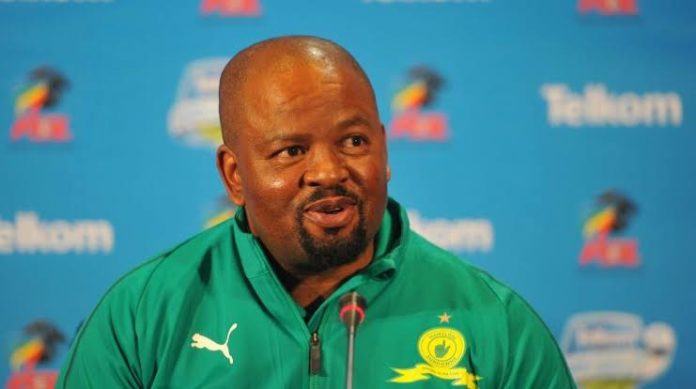 Mngqithi's wealth of experience, coupled with his ability to motivate players, has been instrumental in Sundowns' consistent success. Together with Mosimane, he has formed a formidable coaching duo that has propelled the club to new heights.
Rulani Mokwena – The Young Phenom Shaping Sundowns' Future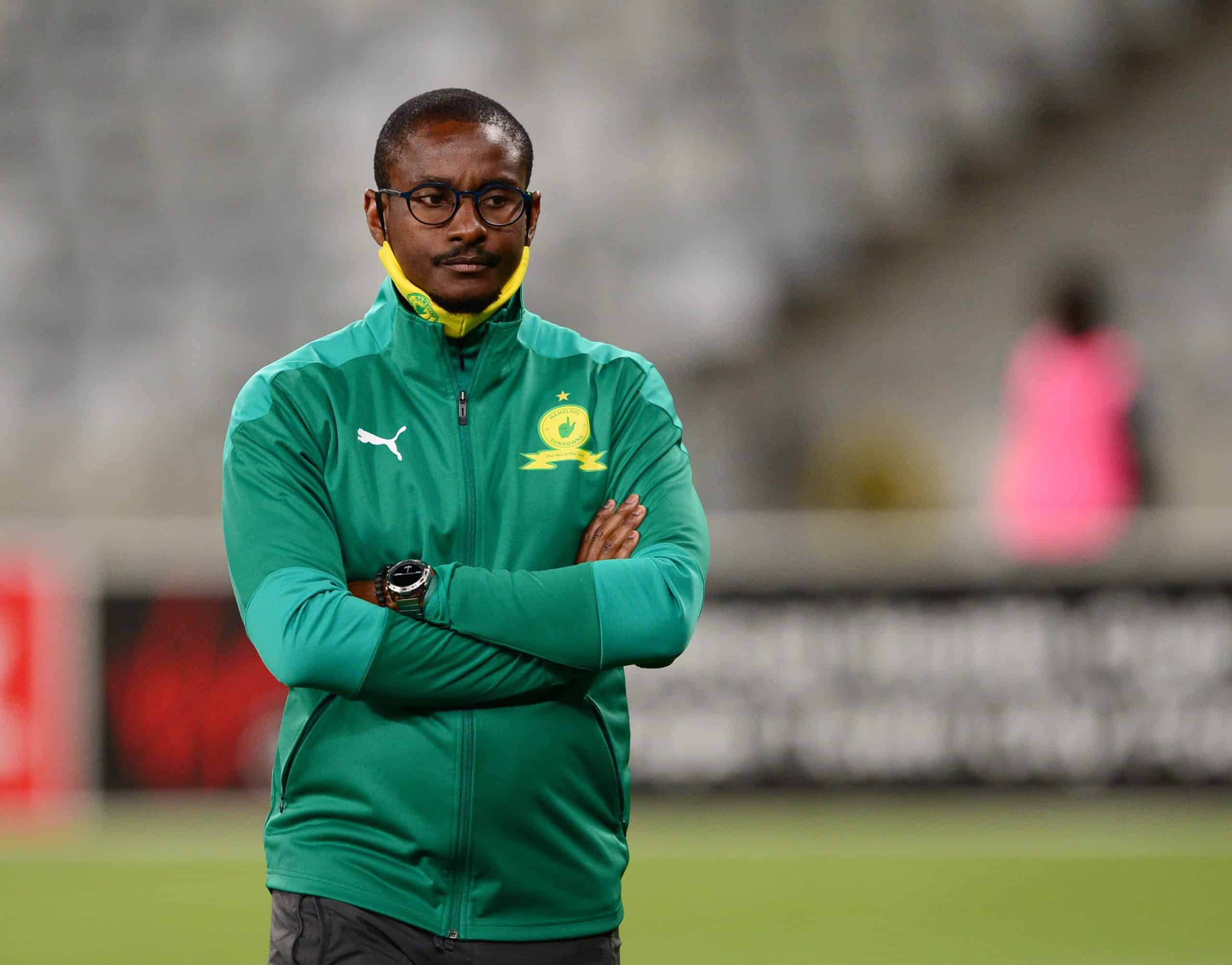 One cannot overlook the invaluable contributions of Rulani Mokwena, a young and dynamic coach who has made waves in South African football.
Mokwena's passion for the game, coupled with his progressive approach to coaching, has added a fresh dimension to Sundowns' playing style.
With his sharp footballing intellect, he has been instrumental in the development of young talents within the club.
Technical and Support Staff – The Unsung Heroes
Behind every successful team, there is a dedicated group of individuals who work tirelessly to ensure smooth operations both on and off the pitch.
The technical and support staff at Mamelodi Sundowns are no exception.
From physiotherapists and fitness coaches to video analysts and team administrators, these professionals form an integral part of the Sundowns family. Their combined efforts contribute to the overall success of the team.
The Sundowns Academy – Nurturing Tomorrow's Stars
Mamelodi Sundowns takes immense pride in its renowned academy, which has produced numerous talented players who have gone on to shine both domestically and internationally.
The academy's staff, consisting of experienced coaches and scouts, play a vital role in identifying and nurturing young talents. Their dedication to developing well-rounded individuals is key to the club's sustainable success.
The Sundowns Legacy – Creating a Lasting Impact
Beyond the current coach and staff profiles, Mamelodi Sundowns has a rich legacy built by past coaches and players.
The likes of Ted Dumitru, Hristo Stoichkov, and Johan Neeskens have all contributed to the club's history and success. It's essential to acknowledge their significant impact on Sundowns' journey and the foundations they laid for the present-day success.
The Community Impact – Beyond the Pitch
Mamelodi Sundowns is not only focused on achieving success on the pitch but also making a positive impact in the community.
The coaching staff, along with the club's management, actively engage in various social initiatives and community development programs. They understand the importance of giving back and use their platform to inspire and empower the local community.
From organizing football clinics for aspiring young players to supporting educational initiatives, Mamelodi Sundowns demonstrates a commitment to creating a lasting impact beyond the world of football.
The Winning Formula – A Collaborative Effort
Behind the scenes, the coach and staff members work together as a cohesive unit, employing their expertise and skills to devise a winning formula for the team.
They analyze opponents, develop game strategies, and ensure the players are physically and mentally prepared for every match. Collaboration and effective communication among the coaching staff, support staff, and players are key components of Mamelodi Sundowns' success.
Their collective efforts create a harmonious environment where everyone is driven towards a common goal: victory.
Player Development – Unlocking Potential
The role of the coach and staff extends beyond match tactics. They are also responsible for player development, both individually and collectively.
Each player's strengths and weaknesses are assessed, and customized training programs are designed to enhance their skills.
The coaching staff's guidance and mentorship play a vital role in shaping the players' careers and helping them reach their full potential. By investing in the development of their players, Mamelodi Sundowns ensures a strong and competitive squad.
Innovation and Adaptation – Staying Ahead of the Game
In the fast-paced world of football, staying ahead of the competition requires constant innovation and adaptation.
The coaching staff at Mamelodi Sundowns understands this and keeps abreast of the latest trends, strategies, and technologies in the game. They embrace new ideas and approaches to continuously improve the team's performance.
By being proactive and open to change, the coach and staff ensure that Mamelodi Sundowns remains a force to be reckoned with in South African football.
The Power of Leadership – Inspiring Greatness
Pitso Mosimane, Manqoba Mngqithi, and Rulani Mokwena exemplify exceptional leadership qualities that inspire greatness within the team.
Their ability to motivate and instill confidence in the players is a fundamental aspect of Mamelodi Sundowns' success. Through their guidance, they not only shape the team's on-field performance but also foster a winning mentality and a strong team spirit.
The coach and staff members lead by example, setting high standards and expecting nothing but the best from everyone involved.
Conclusion:
Mamelodi Sundowns is not just a football club; it's an institution built on the passion, dedication, and expertise of its coach and staff members.
From the visionary leadership of Pitso Mosimane to the up-and-coming talents like Rulani Mokwena, each individual plays a crucial role in the club's continued dominance.
The technical and support staff members work tirelessly behind the scenes, ensuring that the players perform at their best. Together, they create a formidable force that South African football can be proud of.
So the next time you watch a Sundowns match, take a moment to appreciate the coach and staff members who make it all possible.
Their unwavering commitment to excellence drives the club forward, inspiring a new generation of football enthusiasts. Mamelodi Sundowns is not just a team; it's a symbol of South African football's indomitable spirit.
Meet the Remarkable Mamelodi Sundowns Coaches and Staff –Newshub360.net
Related Post
Credit : www.Newshub360.net