7. Andrey Arshavin
Andrey Arshavin made his name in the mid and late 2000s after dazzling for Zenit St. Petersburg and Arsenal. During that decade, he was the star of the Russia national team and even became captain at a point. However, to stick to Arshavin's football career alone would be a great disservice to the attacker.
More than just a footballer, Arshavin is a trailblazer in the fashion world. Not only does he have a good sense of fashion, he has actually educated himself in the fashion industry. The Russian is a degree holder in fashion designing.
Arshavin went ahead to gain a Master's Degree in fashion designing and is currently one of the most famous designers in his home country. So, the next time you come across Arshavin's name, know that his talents extend beyond the football pitch.
6. Giorgio Chiellini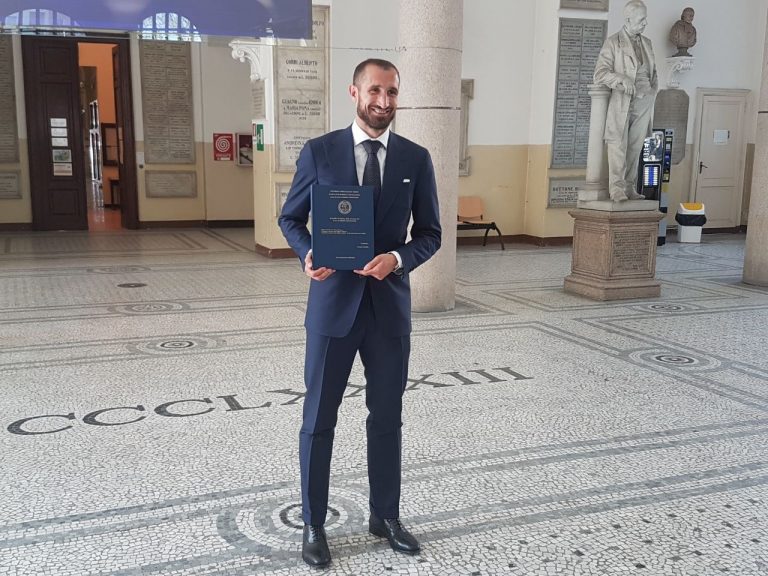 Italy international Giorgio Chiellini is known by many for his impeccable defending for both Juventus and the Azzurri. The 35-year-old continues to grow from strength to strength despite being in the twilight of his football career.
His accolades include multiple Serie A titles, Coppa Italia and Supercoppa Italia. Off the pitch, too, Chiellini is a well-educated man. Unlike other footballers who had their education in the early stages or after retirement, the defender actually combined education and football.
He is an alumni of the University of Turin, having completed a Bachelor's Degree in economics and commerce in 2010. In 2017, Chiellini furthered his education and gained Master's degree in the same course. Life after football shouldn't be a problem at all for the Italian centre-back.
5. Socrates
Brazil legend Socrates was so good some named him 'Doctor Socrates'. The attacking midfielder is one of the greatest ever to have played the game and his status stretches beyond just his home nation.
Such was his greatness that Pele named him in the FIFA 100 list of the world's greatest living players in 2004. But aside his skilfulness on the pitch, Socrates was rumoured to be a qualified doctor, but that was later clarified to be untrue. However, he held a doctorate degree in Philosophy. He also had a very deep political awareness.
Players like Socrates are rare these days and it would take decades to find another player as talented and scholarly as the Brazilian was. He may be death, but his legacy continues to live on in the minds of millions of football fans.