AirPods Keep Disconnecting – How to fix it 2023: Nothing can put a damper on your good mood quite like your AirPods randomly disconnecting from your iOS smartphone in the middle of an important meeting or, even worse, while you are listening to music.
When it occurs for the very first time, there probably won't be much of a fuss over it at all. However, if it continues to happen, a 10-minute phone chat could very rapidly evolve into a string of callbacks.
This article will discuss the many reasons why your AirPods are being disconnected from your iPhone or iPad, as well as the solutions that may be used to fix the problem.
Why do my AirPods keep disconnecting?
You wouldn't believe the number of things that could be causing problems with the connection to your AirPods, but there are.
It is possible that the issue is caused by faulty hardware, faulty software, or even signal interference.
Fixing a problem that is caused by hardware is simple because there are just a few potential causes.
Either your AirPods aren't charging for one of a number of potential causes, or they're broken and you need to take them to an Apple Store.
Software problems, on the other hand, are simple to resolve but need a few minutes of your time in addition to some patience on your part.
The silver lining to the software problems is that you won't have to purchase a new set of AirPods any time soon.
Signal problems are more difficult to identify and resolve, but in most cases, the problem can be traced back to a device that is producing noise in the same general region, such as a microwave oven or a large metallic object that is located between your AirPods and the source of the signal.
Other electronic devices, such as radios and cordless phones, as well as baby monitors, are known to cause interference.
Even the WiFi connection can be a problem at times, and the more gadgets you have working in the 5GHz band rather than the 2.4GHz band, the better, since this will free up some space for conventional devices that use the 2.4GHz band.
AirPods Keep Disconnecting – How to fix it 2023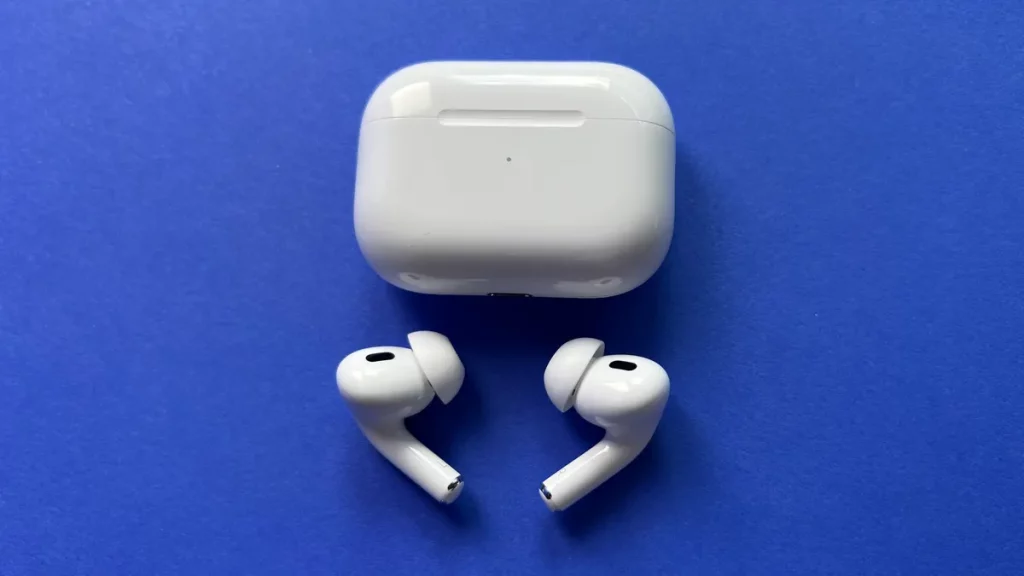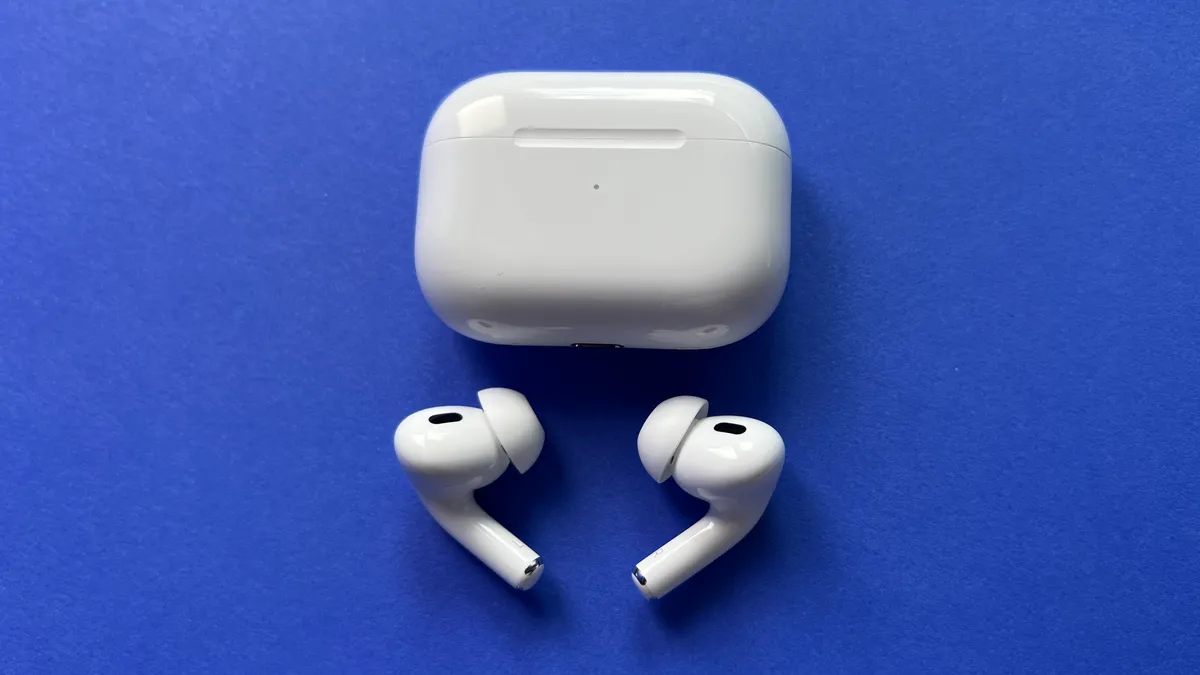 Problem 1: Battery life
It is likely that you charged your AirPods before using them; nonetheless, it is always a good idea to check, as it is possible that only one of your AirPods has been charged while the other has not.
On other occasions, you are certain that you were charging them while they were contained within the case; however, you were either unaware that the case's battery was depleted or that there was an issue that prevented it from charging your AirPods.
Put your AirPods back in their case and check to see whether the charging indicator turns orange. If the problem persists, make sure your case is fully charged (it is recommended that you attach it to a USB cable).
In the event that this occurs, wait five minutes before attempting to communicate with them again. You might be surprised to learn how frequently the battery was responsible for the issue in some way.
You may validate the battery levels and charging status by opening the case lid while placing it near your iPhone or iPad and checking the battery level in the widgets area. Alternatively, you can check the battery level by opening the lid of the case.
Problem 2: Bluetooth is off
It's possible that the Bluetooth connection in your iDevice is turned off for some reason. It's possible that you accidently deactivated your Bluetooth connection while pressing your phone against the inside of your pocket, or that you accidentally went to airplane mode in the past and forgot to turn it off.
Simply navigate to your device's Settings menu, select Bluetooth, and check that the green indication is lit up. Additionally, double check that your AirPods are successfully associated with your iOS device.
If your Bluetooth connection is performing strangely or you have a lot of devices, you should try turning it off intentionally and then turning it back on 20 seconds later. That should make it easier to reconnect to all of the devices in the immediate area.
Problem 3: Selected Audio Device
It's possible that your AirPods are plugged in, but that the output device on your device is set to a different source.
This issue occurs more frequently on an Apple TV or a Mac since these devices allow for the easy switching between a large number of different connections; nonetheless, it is not impossible to experience this issue inside the iOS environment.
It wouldn't hurt to check; it's possible that the call or music you're listening to is being streamed to the ordinary speaker on your iPhone or to another sound device that's located in a different part of your home.
Let's move on to the solutions now that we've covered the ordinary problems that can be fixed simply by checking things and are typical examples of human error; now that we've done that, let's speak about the solutions for when nothing works.
Solution 1: Connect your AirPods as if it was your first time
There are occasions when you need to resort to something more drastic than simply turning them off and then back on again.
Put your AirPods back in their case after you've removed them from your ears. Make sure that they are unplugged in every location, and if necessary, wait between ten and twenty seconds so that you can confirm this.
To remove the device from your iCloud profile, navigate to the Bluetooth settings on your device, select it, and then click the "forget" button.
Now it's as if you've never owned any AirPods before and you're doing the pairing process for the very first time. First, check that the AirPods have some charge left in them, and then open the case.
In order to reset them, press and keep holding the setup button that is located on the back of the casing until the led flashes from an amber color to a white color. Following the completion of the factory reset, it is now time to re-pair the devices.
To use your iPhone or iPad, lift the lid and then follow the on-screen instructions. It should go without saying that the Bluetooth connection on your iDevice needs to be active when you are carrying out these steps.
As long as all of your Apple devices use the same iCloud ID, your device will be synchronized with all of your other Apple devices automatically.
Solution 2: Turn off Automatic ear detection
There will be moments when you find that your AirPods perform better without it. You can access this option by going to the Bluetooth settings on your device and then selecting the I icon that is located next to your AirPods.
Solution 3: Turn off Automatic switching
This new feature that was introduced in iOS14 and Mac OS Big Sur is wonderful when it functions properly, but it can be problematic when it does not.
We mentioned this at the beginning of this article. If you are utilizing multiple iOS devices at the same time, you should disable this feature.
Solution 4: Update Your iPhone
The most recent iOS updates for the iPhone come with a large number of bug patches, which may remedy any troubles you have been having with the AirPods' connectivity.
To update the software on your iPhone, navigate to Settings > General > Software Update.
If you don't see any updates that are waiting to be installed on your iPhone, you should try restarting it instead.
To shut down your device, navigate to Settings > General > Shut Down, then drag the Power icon to the right. Wait for a full minute after the gadget has finished shutting down before attempting to restart it.
Solution 5: Clean Your AirPods
In severe circumstances, the accumulation of dirt, wax, and moisture in your AirPods can potentially cause Bluetooth interference, which can result in the AirPods continually disconnecting from your iOS devices.
To exclude the possibility that this was the reason, please clean your AirPods using the technique below:
Lightly dampen a lint-free cloth and a cotton swab in 70% isopropyl alcohol. Use the cloth to clean your AirPods' surface.
Use the cotton swab to reach the crevices you couldn't access with the cloth.
Clean the loosened-up debris with a soft-bristled toothbrush.
Do a once-over wipe with the lint-free cloth dampened with alcohol.
Solution 6: Reset Your AirPods
It's not unusual for Apple's AirPods to develop problems after extended use. This includes the AirPods not charging, not connecting, and disconnecting at random, all of which are typically fixed by performing a simple reset on the device.
When you reset your AirPods, any history of previously paired devices will be deleted. This will, in effect, return them to the factory settings, allowing your device to be the first to pair with them once they have been reset.
You can forget your AirPods by heading to Bluetooth on your iOS device, tapping the I icon next to the name of your AirPods, and selecting "Forget This Device."
Place both of your AirPods back into their case, and check to see that each one has a charge that is above 75% of its capacity.
After you have opened the lid of your AirPods case, you will need to press and hold the setup button located on the back of the case for a total of twenty seconds.
After properly resetting the AirPods, the indicator light that is located inside the case will go from flashing white to flashing amber to show that the device has been updated.
Solution 7: Reset Network Settings on iOS
By resetting the network settings on your iPhone, you should be able to fix any corrupt network-related settings that are preventing the device from connecting with your AirPods in the proper manner.
To accomplish this, open the Settings app on your iPhone, navigate to General, then tap Transfer or Reset iPhone, and finally tap Reset.
Tap the Reset Network Settings button after entering the passcode for your device. After completing the reset procedure, reconnect your AirPods and check to see if the problem still persists.
Go to Settings > General.
Scroll down and tap Transfer or Reset [iOS device].
Select Reset.
On the pop-up window, select Reset Network Settings.
Enter your device's passcode to complete the process.
AirPods Keep Disconnecting – How to fix it 2023:Newshub360.net
Related Post
Credit :www.Newshub360.net