How to Print from your iPhone with or without AirPrint : The advancement of technology makes our lives easier and streamlines the tasks we complete on a daily basis.
In the past, to print was a complex task that required a physical connection between your printer and computer, and email printing from your iPhone and iPad was still unthinkable.
If you wanted to print something from your iOS device, you had to first send the item to the computer linked to your printer.
Whether you need an emergency backup, your email, or other paper documents, all you need now is an iPhone, iPad (or another iOS device), and a printer on the same Wi-Fi network, and you can print emails and attachments.
The process of printing emails from an iPhone or iPad is going to be broken down into a few simple stages below for your convenience.
Apple's iPhone smartphone enables you print wirelessly using any Wi-Fi enabled printer on your wireless network.
Printers are added to the device through the "Printer Options" menu. Unlike most of the device's settings menus, the "Printer Options" menu cannot be accessed using the "Settings" application. Instead, you will need to pick the "Print" option while you are viewing the image or web page that you wish to print, and then add the printer from that menu.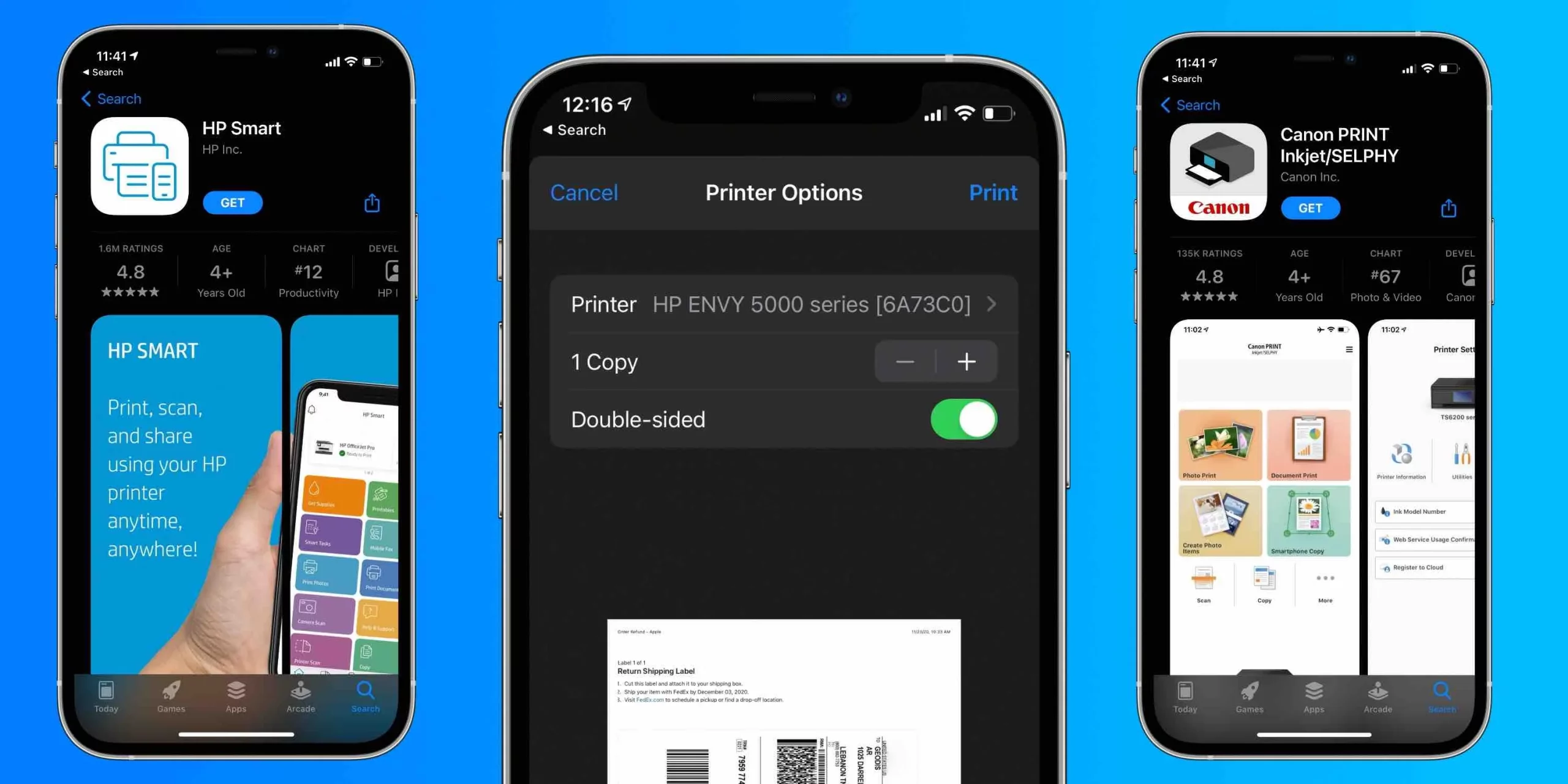 How to Add Printer to iPhone
How to print from an iPhone or iPad with a USB cable
In order to print from an iPhone or iPad to a printer that does not support wireless connections, you will need to make use of a piece of hardware that acts as a go-between.
You will want a USB cable as well as a USB OTG adapter, which is short for "on-the-go," to connect your iPhone to the USB cable.
To print from an iPhone or iPad with a USB cable:
 Turn on your printer and connect one end of the USB cord to your printer and the other end to the USB OTG cord. Plug the other end of the USB OTG cord into your iPhone or iPad.
A pop-up should appear on your iPhone or iPad — tap OK.
Then, on your iPhone or iPad, go to the document you wish to print and tap the Share button.
In the Share menu, select the Print option.
The connected printer should appear next to Printer on the Printer Options page.
Tap Print in the upper-right corner.
You can view or cancel print jobs via the App Switcher:
If you have an iPhone X or later, swipe up from the bottom of the screen to the middle and stay there until you see the App Switcher.
 Swipe left or right to find the app, then tap Print Center.
 If you want to cancel the job, tap Cancel Printing.
How to Print from your iPhone with or without AirPrint 2023-Newshub360.net
Related Post
Credit :www.Newshub360.net