The 10 Beautiful Georgia Caves & Caverns to Visit 2023. There are at least 171 caverns in 30 preserves in the American Southeast, according to the Southeastern Cave Conservancy Inc.
(SCCI), a nonprofit organization that has been working to protect and educate the public about local caves since 1991.
While many of these cave systems are open to the public, others of them are extremely fragile and inaccessible to tourists.
A cave is a hole in the ground where sunlight does not reach all of it. Caverns, on the other hand, are a particular kind of cave with underground open areas.
Understanding caves can help us learn about the climate's history and present, the habitats of different species, and even ancient civilizations.
Spelunking, or the exploration of caverns, can also uncover lava flows, bat colonies, and a mysterious and intriguing underground environment. You might be surprised to learn that Georgia is home to a large number of interesting caves.
You can reserve a cave tour or get in touch with the SCCI to get a permit regardless of whether you have lived in Georgia for a long time or are just passing through on vacation.
10 Beautiful Georgia Caves & Caverns to Visit 2023
1. Pettijohn's Cave, Walker County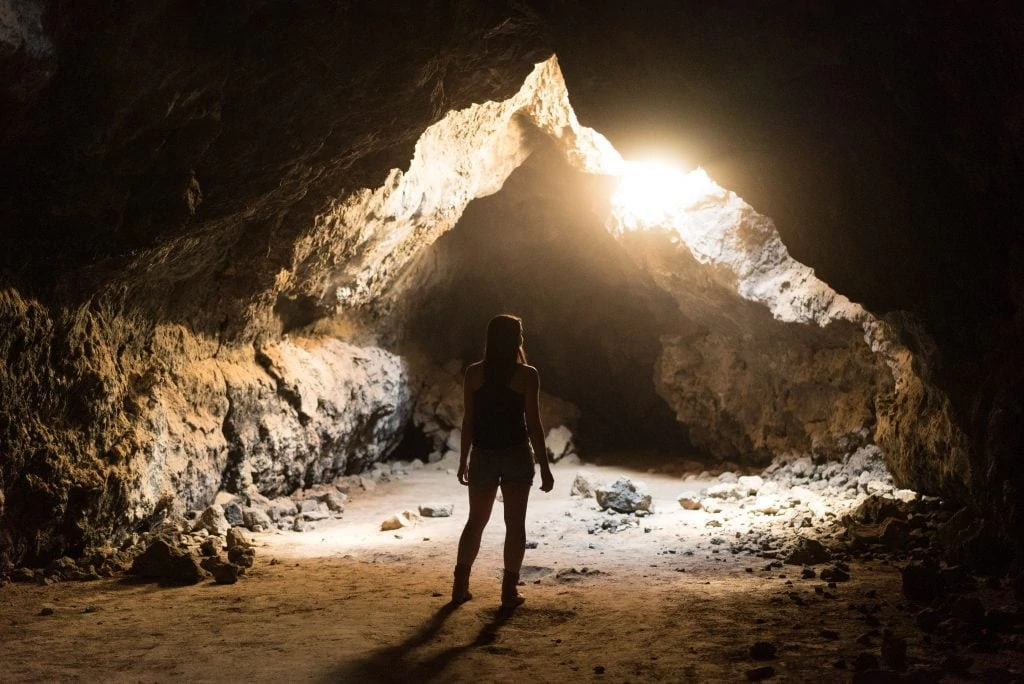 In Walker County, Georgia, there are more than six miles of cave channels to explore in Pettijohn's Cave. It is also known as "Petty John's Cave" on occasion.
If you're willing to crawl through some of the low-lying areas of the cave, you can take a tour of it. There is a section known as the Worm Hole that is extremely constricting.
This cave system's larger rooms can be interesting to explore as well. If you're seeking for a weekend getaway location, Chickamauga, which is close to the Hidden Hollow Resort, is the closest town.
2. Sitton's Cave, Cloudland Canyon State Park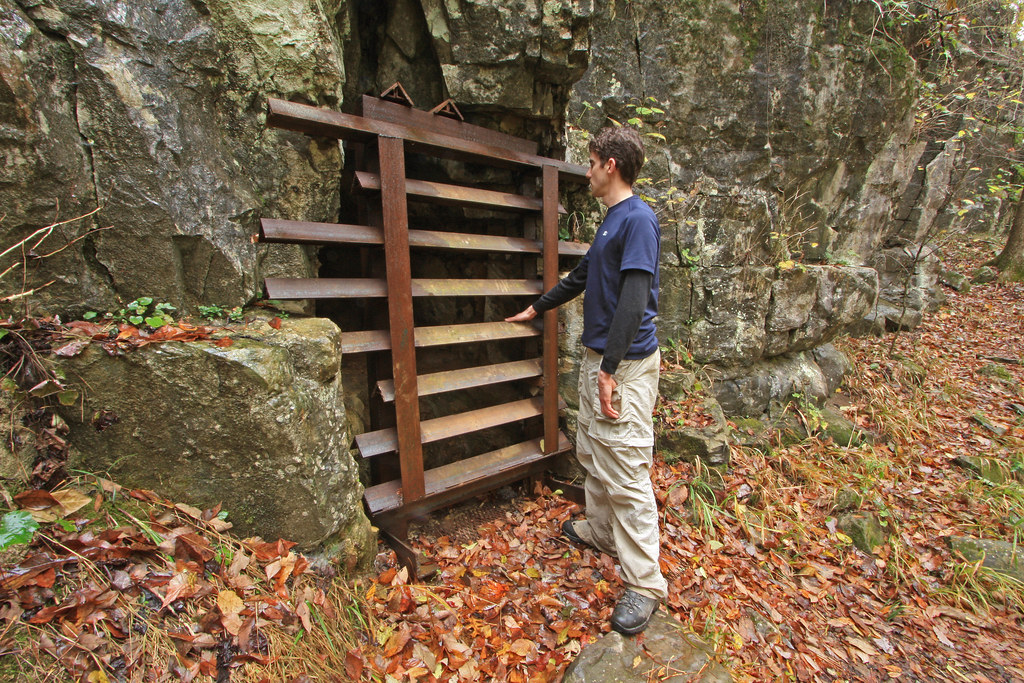 Cloudland Canyon State Park is one of the best locations to go if you like caves. Sitton's Cave, a state park with various unique features, is situated in the Rising Fawn region of Georgia.
Here, you'll find bizarre rock formations, a sizable open space, and tight passageways that call for crawling. Wear layers of warm, water-resistant clothing in order to be prepared for this journey.
However, this is a horizontally-running accessible cave that doesn't call for ropes or rappelling. When you there, be prepared to observe thin stalactites and an underground river.
Accommodations close to this state park include the Hidden Hollow Resort in Chickamauga and the Days Inn in Trenton.
3. Case Cave, Cloudland Canyon State Park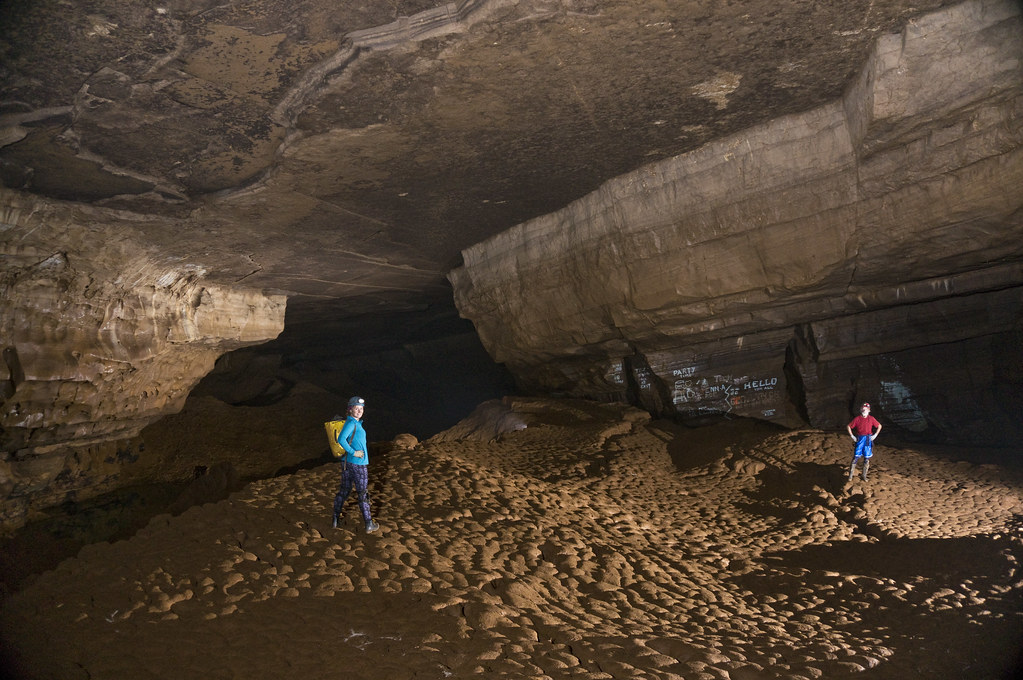 Case Cave is another cave in this state park that is worthwhile exploring. You must drop inside the cave for around 30 feet before you can begin exploring it because rappelling is required.
Tours of the caves in Cloudland Canyon State Park are available through nearby tour operators. There are around three miles of cave to explore once you finish rappelling, in addition to a cave lake.
When visiting the Cloudland Canyons, you can also stay at the Canyon Ridge Club & Resort in Rising Fawn or the General Bragg Inn in Chickamauga.
4. Ellison's Cave, Walker County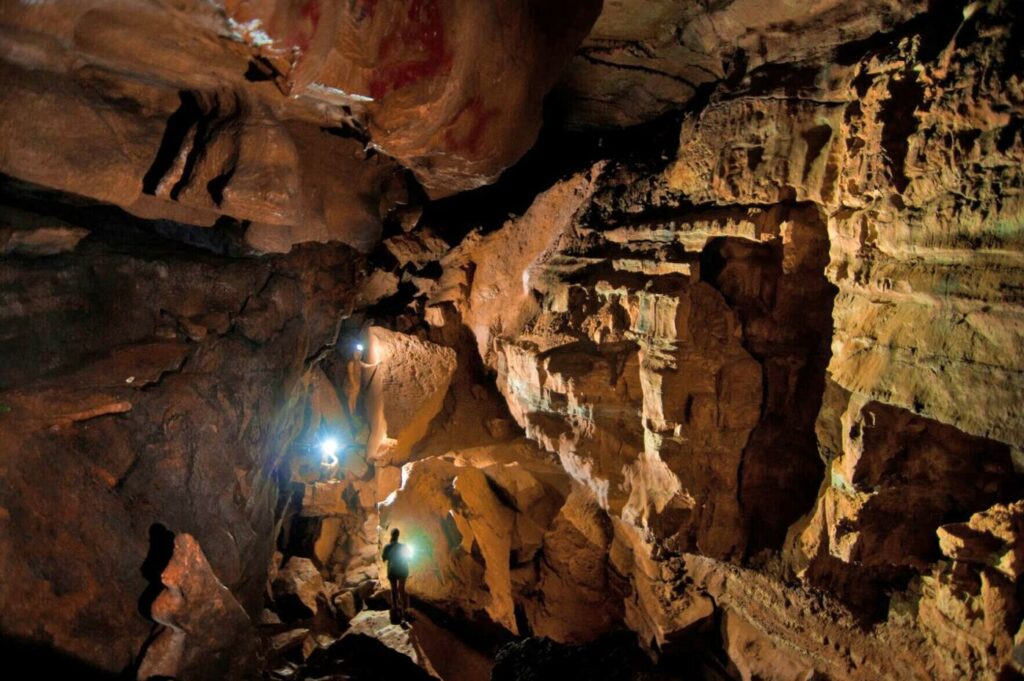 Ellson's Cave is situated in Walker County, just like a number of the other caves on this list. This is a huge cave with extremely steep vertical fall. In fact, it's one of the deepest caves in the country and a well-liked tourist destination.
The cave drops are rightfully referred to as "Fantastic" and "Incredible," and they are in fact both of those things! Although the characteristics of this cave are unquestionably magnificent, only experienced cavers should attempt them due to their difficulty.
You can stay at The Chattanoogan or the DoubleTree by Hilton downtown to turn this vacation into a weekend break, and top attractions in Chattanooga, Tennessee, are only about an hour away from this area.
5. Frick's Cave, Walker County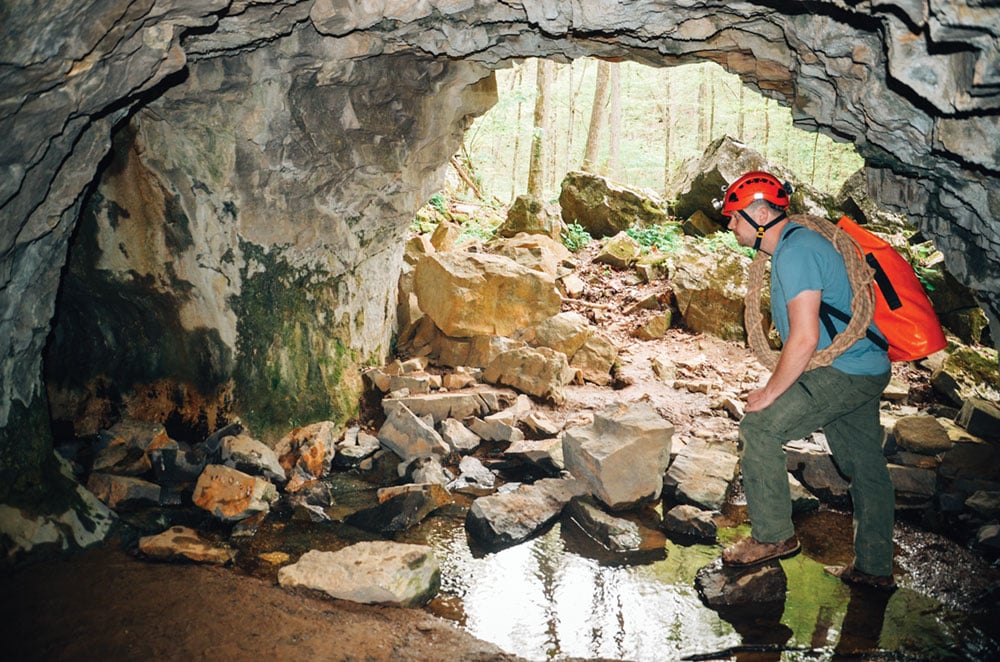 The endangered Tennessee Cave Salamander and a sizable colony of endangered Gray Bats live in Frick's Cave. It is situated on 33.8 acres of land in Walker County, North Georgia, not far from Lookout Mountain.
You can request a visit from the SCCI if you work with caves professionally. Online requests for preserve access permits are accepted. The presence of endangered species within deters the general population from entering.
The cave is only open to members and their visitors on an appreciation day held in the winter. If you get the chance to visit, it's a genuinely special spot with a highly rich spelean setting.
6. Byers Cave, Dade County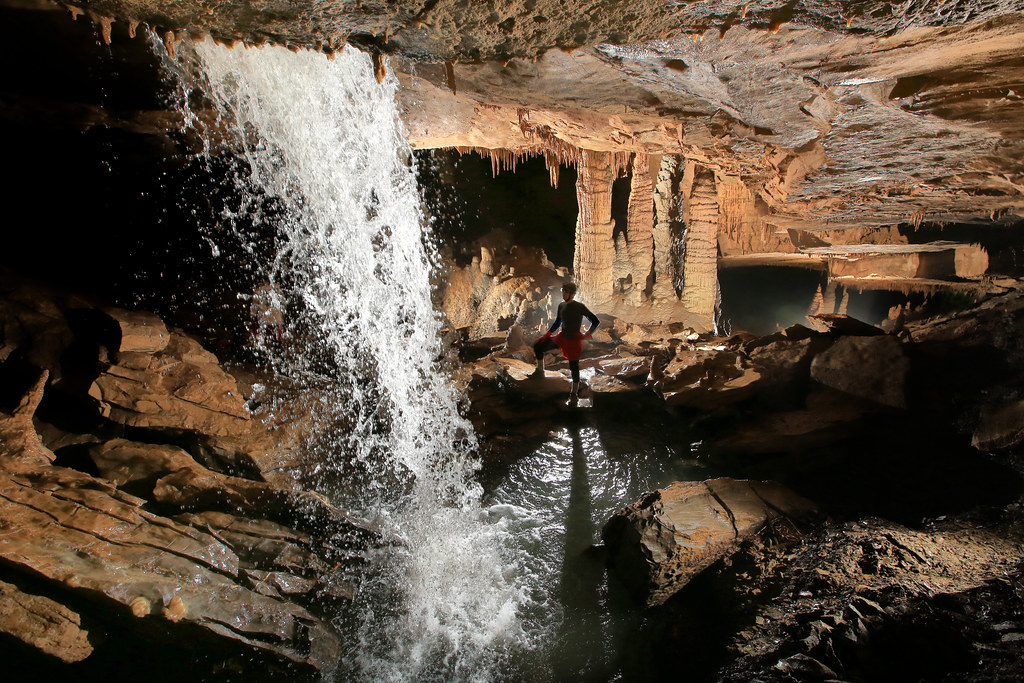 Byers Cave is located in the area where Georgia, Alabama, and Tennessee converge. This cave is exciting to explore because it includes corridors that stretch for five kilometres.
It is owned by SCCI and situated in the Dade County Fox Mountain Preserve. Although it is more of a horizontal cave than a vertical one, adventurers will still find it to be quite difficult.
Prior to 2006, this cave was off-limits to the general public but was later included in the Fox Mountain Preserve. 448.6 acres of land make up this preserve.
In the Rising Fawn region, there are some lovely vacation homes, including the Holly Berry Cabin and the Lookout Mountain Cottage, Old Hickory.
7. Howard's Waterfall Cave, Dade County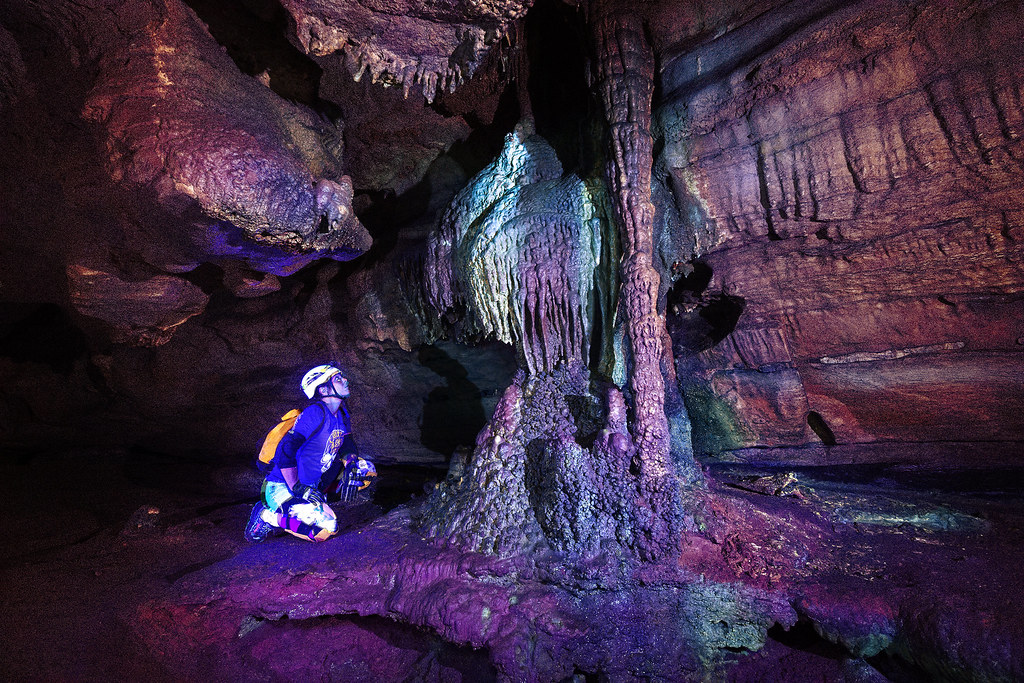 It's a beautiful cave that both inexperienced and expert cavers can enjoy exploring. This cave has experienced graffiti and vandalism as a result of being heavily utilized for many years.
On the SCCI website, you can apply for a permission to visit this cave right now. Cavers will enter the main entrance to begin their expeditions.
It is situated in Dade County, Georgia, on 1.25 acres. The closest city is Trenton, and the Days Inn there welcomes dogs and offers a simple breakfast.
8. Climax Caverns, Decatur County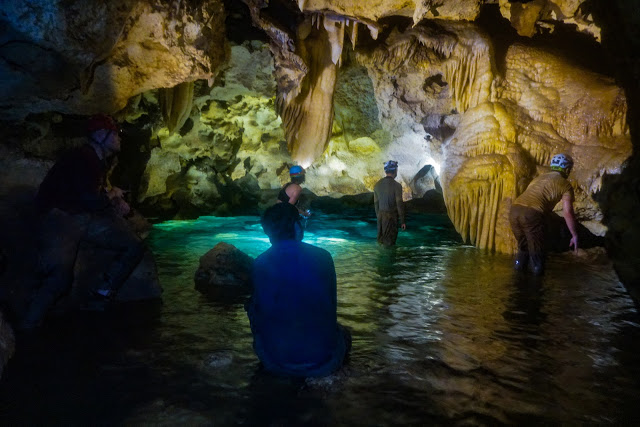 You can visit Climax Caverns if you travel to the Georgia/Florida border. It exists above water and is regarded as one of the biggest dry caves in the U.S. coastal plains.
There are further chambers and corridors here that are submerged. This cave region is located in east-central Decatur County, close to the community of Climax. To get there, you'll have to travel 225 miles south of Atlanta.
Rare animal species, such as the Georgia blind salamander and the Southeastern myotis bat, can be found inside the cave. Since the cave is on private property, visitors must sign a safety release with the owner before exploring it.
The Holiday Inn Express Hotel & Suites and the Hampton Inn Bainbridge are two hotels that are close to Climax.
9. Glory Hole Caverns, Southwest Georgia Border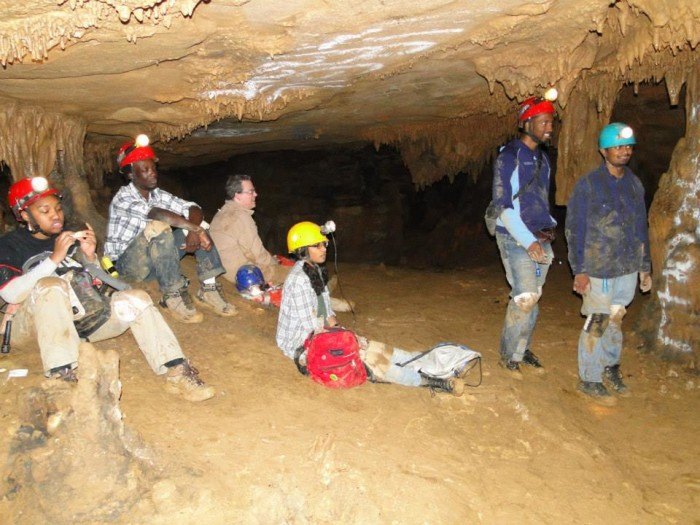 Glory Hole Caverns, another cavern in Georgia that is worthwhile exploring, is located close to the Georgia/Florida border. It is situated in the middle of a field with a sinkhole in Grady County, Georgia.
The striking crystalline gypsum formations in this cave are well-known. A few of the well-known formations in this area include "Angel Wings" and "Granny Star."
The Best Western Executive Inn is available in Cairo, the community closest to the caverns.
10. Rusty's Cave, Fox Mountain Preserve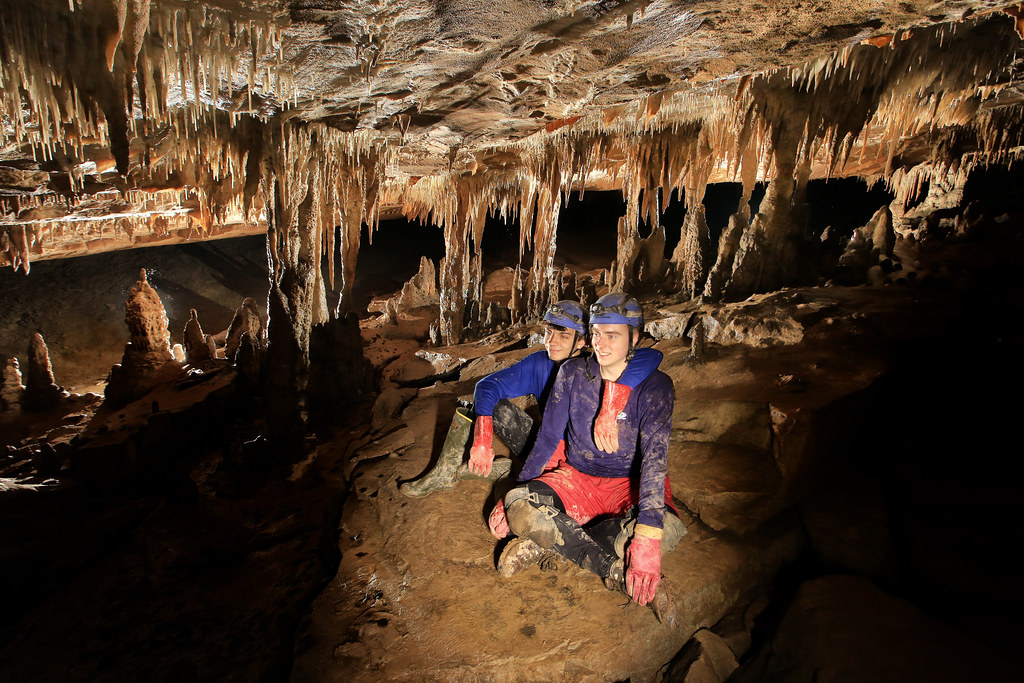 Rusty's Cave, one of the deepest caves in the state of Georgia, is also located in the Fox Mountain Preserve. After the 45-foot pit entry, which needs some ropework, there are no more ropes needed to explore it.
The Fox Mountain Preserve has a parking area that may be reached at these GPS coordinates: N 34 44′ 58.9′′/W 085 32′ 14.5′′.
On your excursion to the preserve, you can stay in Summerville or Trion if you also want to explore those places. Summerville's Coach Inn is an inexpensive lodging option, and Trion has an Express Inn & Suites.
10 Beautiful Georgia Caves & Caverns to Visit 2023 – Newshub360.net
Related Post

Credit: www.Newshub360.net