The 6 Best Resorts in North Georgia 2023: There are various extremely different parts that make up Georgia.
Visitors can take in the heartland's abundant agricultural resources, one of the best cities in the world, granite monadnocks, a historically lively coast, and the breathtaking North Georgia Mountains.
Here, historical sites like the start of the renowned Appalachian Trail begin, as do bygone eras of gold mining, wood stove-heated homes, and horse-drawn carriages.
Georgia is home to several luxurious hotels and resorts, but only a small number of them provide a spa experience in addition to some pampering. Therefore, these are the top resorts in North Georgia if you're searching for the ultimate getaway.
6 Best Resorts in North Georgia 2023
1. Chateau Elan Winery & Resort, Braselton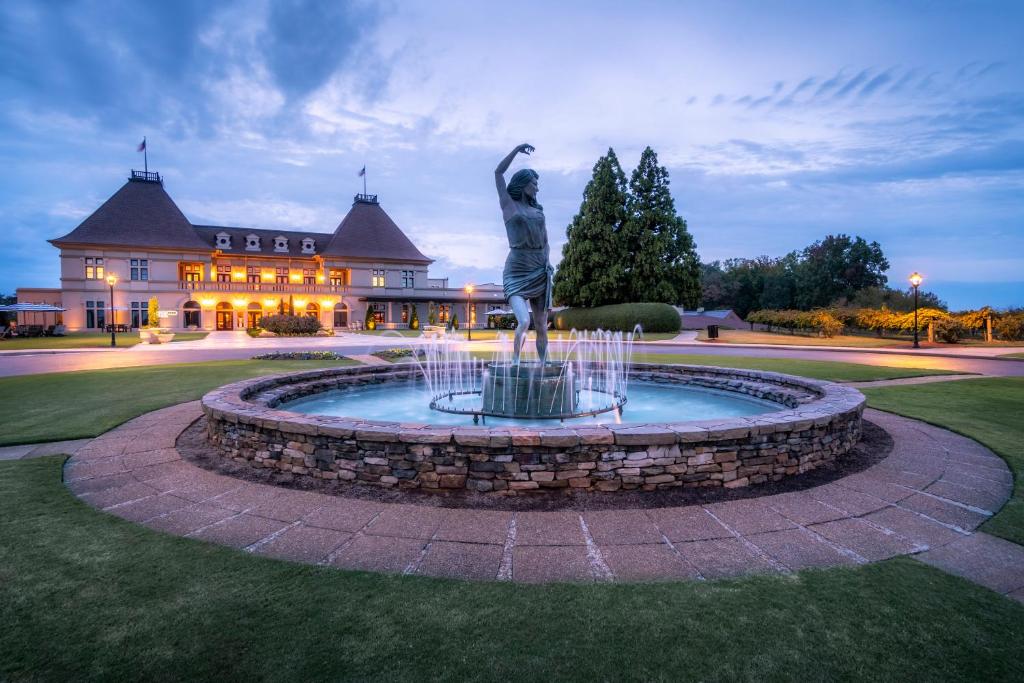 Georgia's Chateau Elan, which is ideal for a romantic trip, is located in Braselton, a little bit above Atlanta, near the foothills of the mountains.
The vineyard and resort are surrounded by gorgeous, gently sloping acres that are perfect for cultivating grapes. Chateau Elan is one of the top resorts in the north, with spellbinding villas and suites suitable for royalty and a wealth of services and activities.
Enjoy a deep tissue massage at the lakeside spa house, bike the property, sample local and California wines at a winery, swim in the pool oasis with a bar, or just order a cheese platter and wine for a cozy night in.
Key Amenities:
Winery and tastings on-site
Lakeside spa mansion
Outdoor pool with bar
2. The Ridges Resort on Lake Chatuge, Hiawassee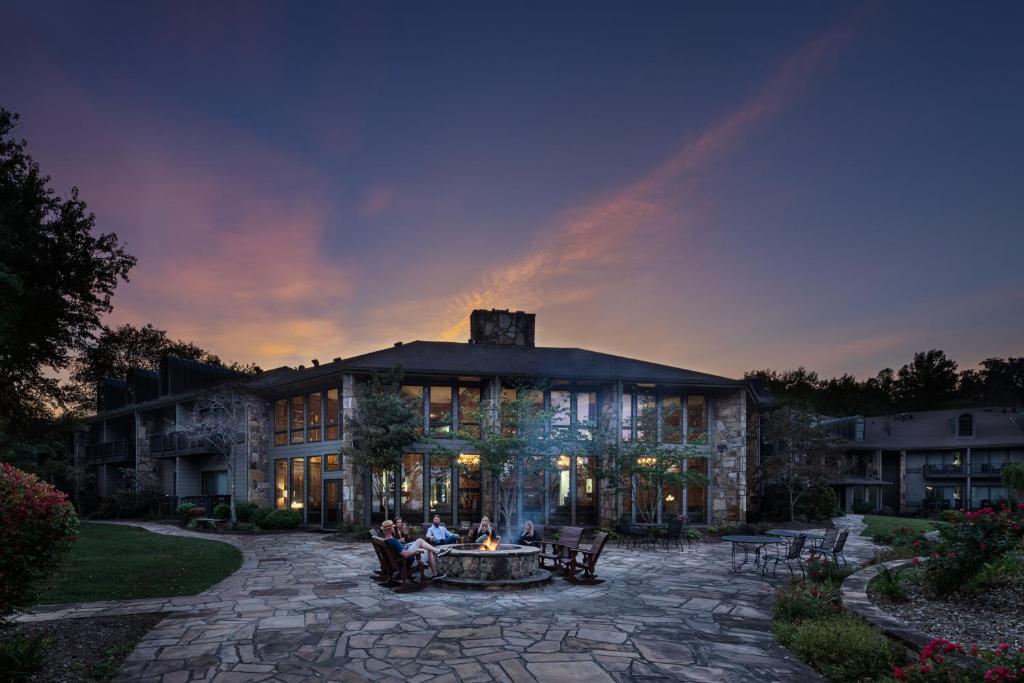 The Ridges Resort on Lake Chatuge is a fusion of opulent luxury and traditional Georgia mountain hospitality. It's a resort that welcomes families, and the rooms and villas enjoy lovely views of the lake.
The grounds are surrounded by stone walkways, and a fire pit area makes it possible to relax by the water at night. While there are water activities available in the large body of water, individuals who choose to stay off the lake can use the saltwater pool.
There are also guest-accessible tennis courts, volleyball courts, playgrounds, and a gym. You won't need to leave the Hiawassee sanctuary because the restaurant serves breakfast and southern cuisine.
Key Amenities:
Lake Chatuge access and saltwater pool
Inflatable water obstacle course and water sports
Topgolf Swing Suite
3. Forrest Hills Resort, Dahlonega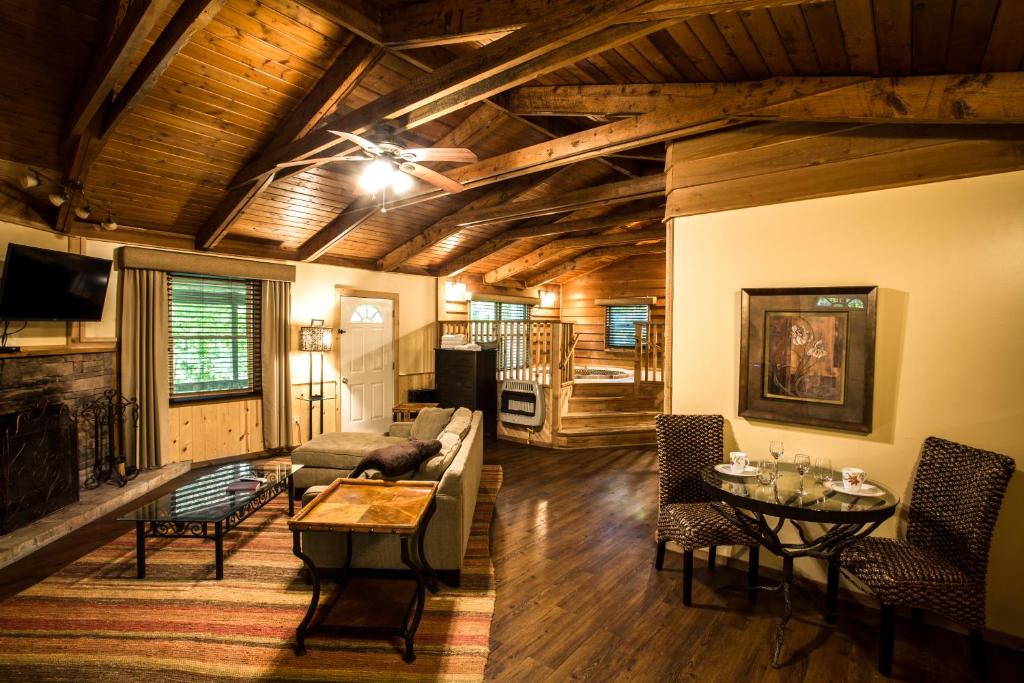 The location of Forrest Hills Resort in Dahlonega, everyone's favorite mountain town, is superb. The fudge kitchen is a must-see among the adorable antique and food stores in the quaint village.
Simple yet endearing cottages and rooms are complemented by gorgeously rustic eating areas and outdoor gathering areas.
Although this place has a very rural, even antithetical to modern air, it succeeds in capturing the spirit of the North Georgia Mountains.
On horseback, explore the entire area covered in trees, then unwind with a pool or spa treatment.
Key Amenities:
Rustic cabins and lodges
Horseback riding stables
Massage rooms and outdoor pool
4. Paradise Hills Winery Resort and Spa, Blairsville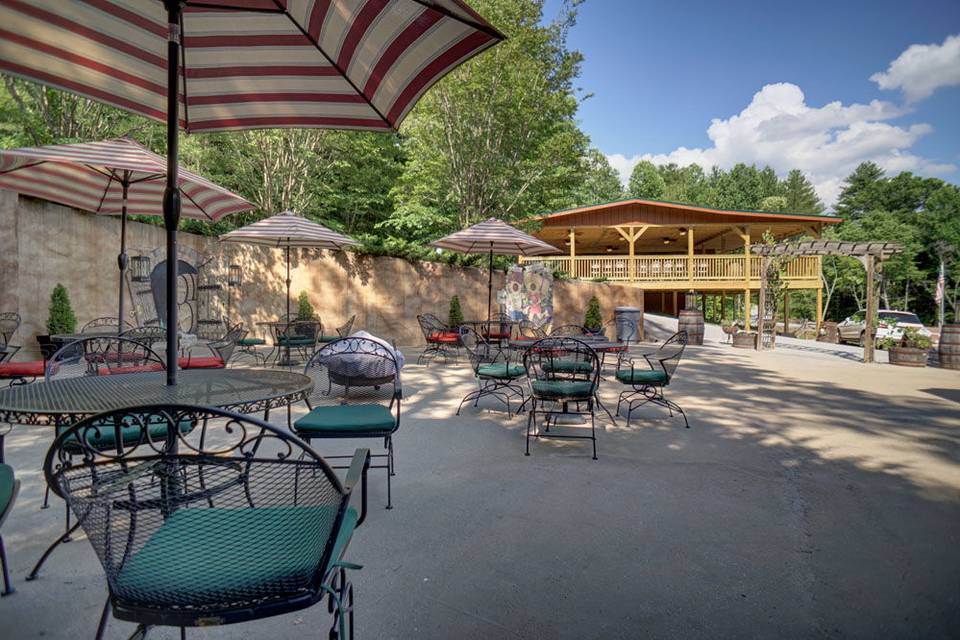 At the very top of the state, close to the North Carolina border, in Blairsville, is where you'll find Paradise Hills Winery Resort and Spa. Rustic vibes with just the right amount of refined appearance.
This is a terrific hideaway for individuals who appreciate the outdoors with a touch of swank thanks to outdoor fireplaces, knotty wood paneling, and porches for days.
Spend a weekend with your girlfriends in one of the cabins, unwind in the hot stone sauna, or indulge in a massage in the day spa—delicious snacks are provided!
Without handcrafted wine from the resort's own vineyard and winery, what good is a vacation?
Key Amenities:
Cabins with outdoor fireplaces
Day spa and hot stone sauna
On-site vineyard and winery
5. Brasstown Valley Resort and Spa, Young Harris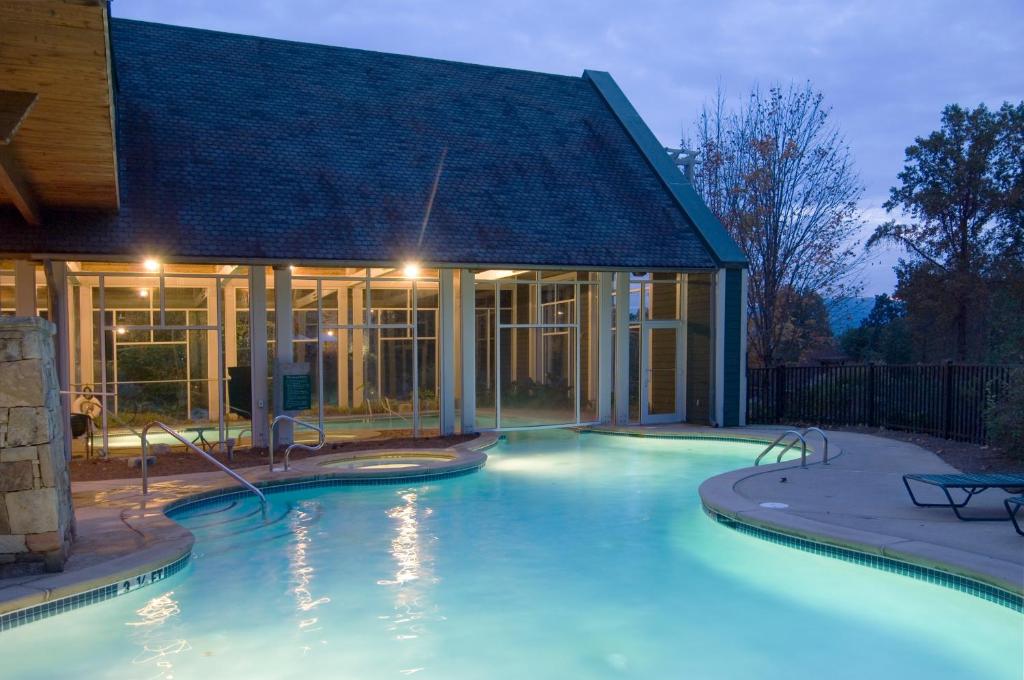 Brasstown Valley Resort and Spa blends luxurious lodging with mountain living in the hills of Young Harris.
There is a profound sense of natural tranquillity, especially when strolling the walks throughout the property, even if the day spa and communal rooms sparkle with sleek but rustic decor.
The partially indoor and outdoor pool may still be used on chilly days, and you can bet there's a warm day spa to help you unwind.
There are both great dining options and more affordable options available, but the weekend seafood buffet is truly amazing.
Key Amenities:
On-site golf course
Indoor and outdoor pool
Weekend seafood buffet
6. Helen's Valhalla Resort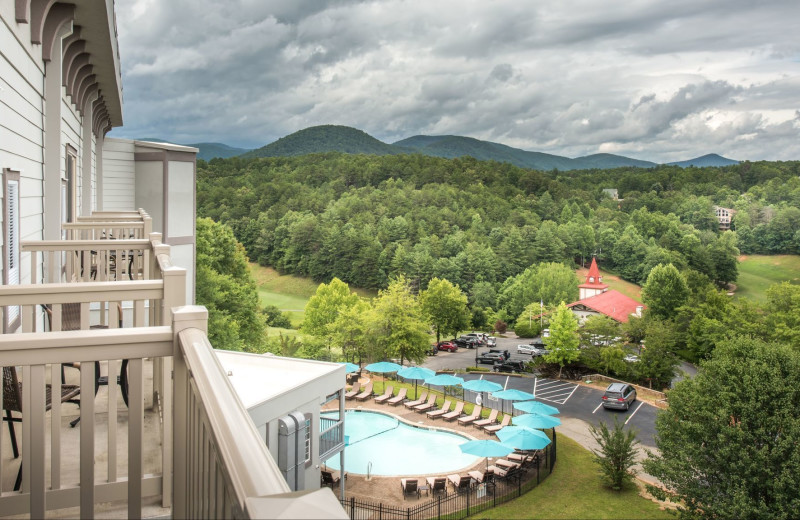 The elegant suites at the 2017-built Valhalla Resort have luxurious spa bathrooms. Helen, a town with a Bavarian flair, is nearby and has fun eateries, a candy kitchen, and a water park.
Anna Ruby Falls is also nearby and has an accessible hiking path that leads to it. The pool and restaurant terrace at Valhalla Resort provide unimpeded views of the tranquil surroundings, which are surrounded by slopes and waves of native vegetation.
There is also a wellness facility and gym on the property.
Key Amenities:
On-site golf club
Hiking paths
Spa with massage, skincare, nail studio and energy work
6 Best Resorts in North Georgia 2023 – Newshub360.net
Related Post

Credit: www.Newshub360.net