The 12 Best Beach Bars in Florida You Can Enjoy This Summer. It doesn't matter if you're on vacation or cooling down after a hard day of work; beachfront bars in Florida are the ideal setting to enjoy a refreshing drink while enjoying in the warm Florida sunlight.
It doesn't matter what part of Florida's coast you go to, you'll always be able to discover a wide selection of bars that have a beachy and exotic ambiance, and from which you can hear the waves smashing on a gorgeous beach that is located nearby.
Visit one of these top beach bars in Florida this summer to quench your thirst and make the most of the season.
12 Best Beach Bars in Florida You Can Enjoy This Summer 2023
1. Treasure Island's Caddy's on the Beach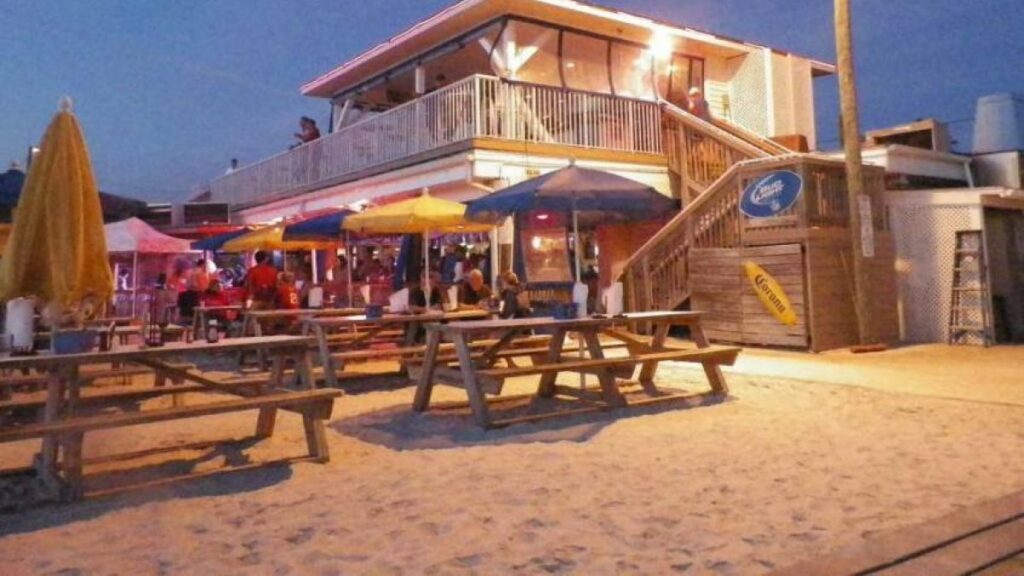 Caddy's on the Beach on Treasure Island features an incredible beach view that can be admired from the terrace located on the second story of the establishment.
It may be off the usual road, but it is well worth the effort to get there in order to take advantage of the tropical climate that is immediately on the Gulf of Mexico.
When you want to kick back and relax on the beach, you may make use of the complimentary lounge chairs and umbrellas that are there, or you can reserve a cabana for more space, comfort, and seclusion.
Additionally, they have establishments in the cities of Gulfport, Johns Pass, Madeira Beach, Indian Shores, and Bradenton.
2. Jimmy B's Beach Bar, St. Pete Beach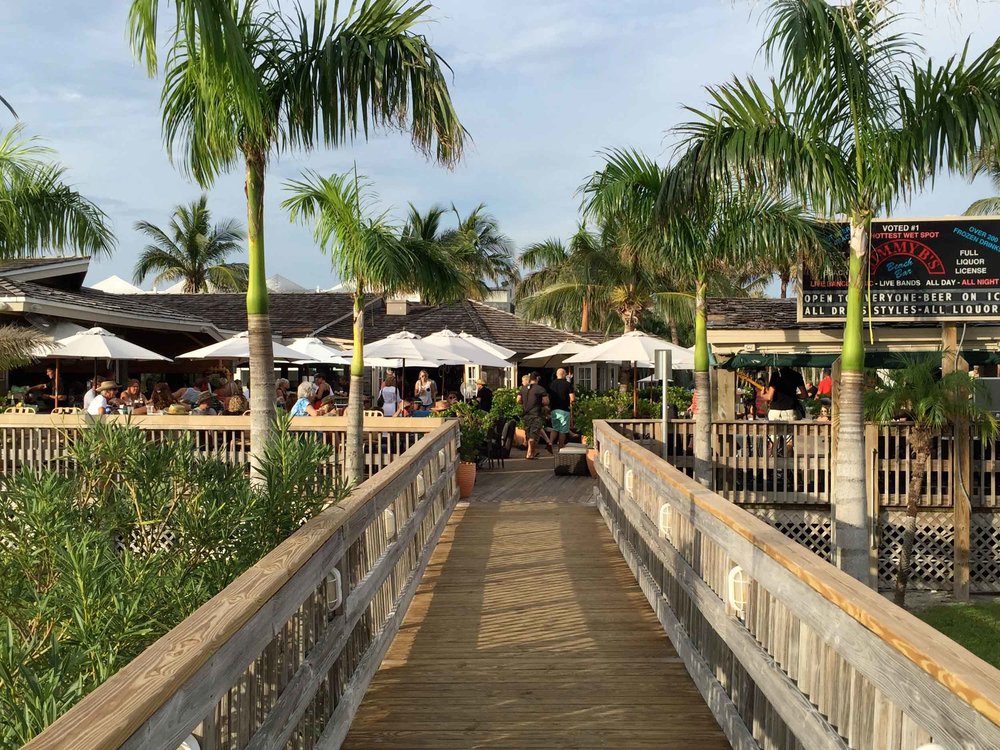 Jimmy B's Beach Bar in St. Pete, Florida, is one of the most well-known beach bars in the state of Florida. It is known for its weekly sunset celebration, which is the ideal setting for a vacation throughout the summer.
It has a warm and inviting environment reminiscent of Key West, in addition to serving delicious cuisine and drinks.
Listen to live music or watch your favorite sporting events on the open-air veranda or beachfront deck while sipping on a Sunset Shooter or a frozen cocktail on the sand.
3. Aruba Beach Cafe, Lauderdale-by-the-Sea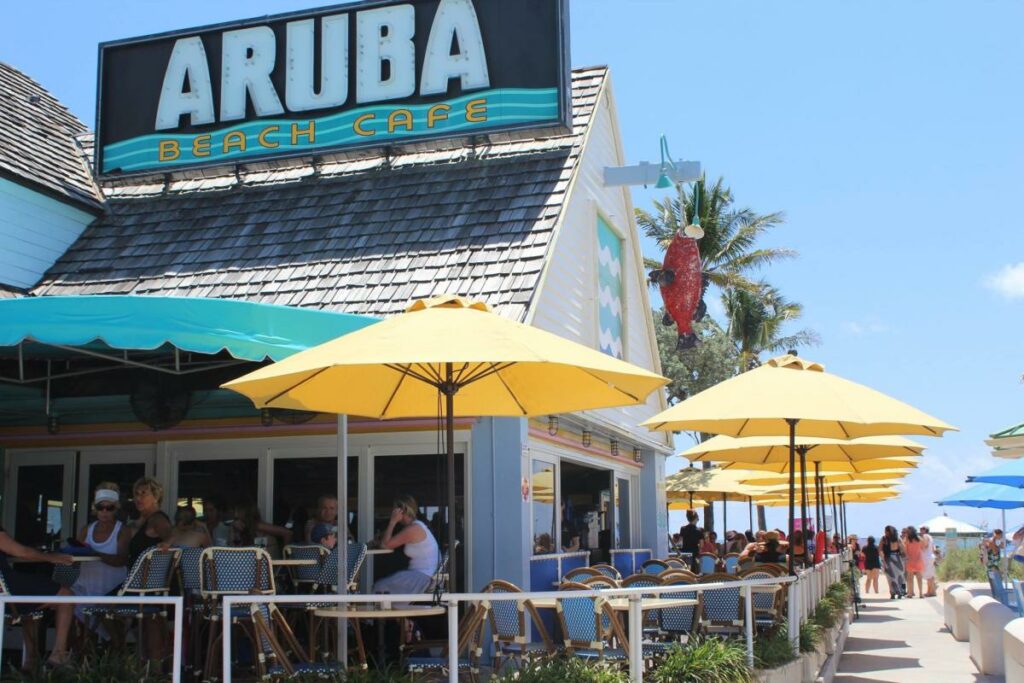 At the oceanfront Aruba Beach Cafe in Lauderdale-by-the-Sea, you may socialize with friends while indulging in delicious cuisine and refreshing beverages.
This restaurant and bar, which is located on the beach and is surrounded by swaying palm trees, exudes a Caribbean-style environment and has original drinks in addition to its three bars located on the premises.
Be sure to take advantage of the daily happy hours, which include Martini Mondays, Wacky Wednesdays, Tequila Tuesdays, and Mojito Thursdays.
4. Square Grouper, Jupiter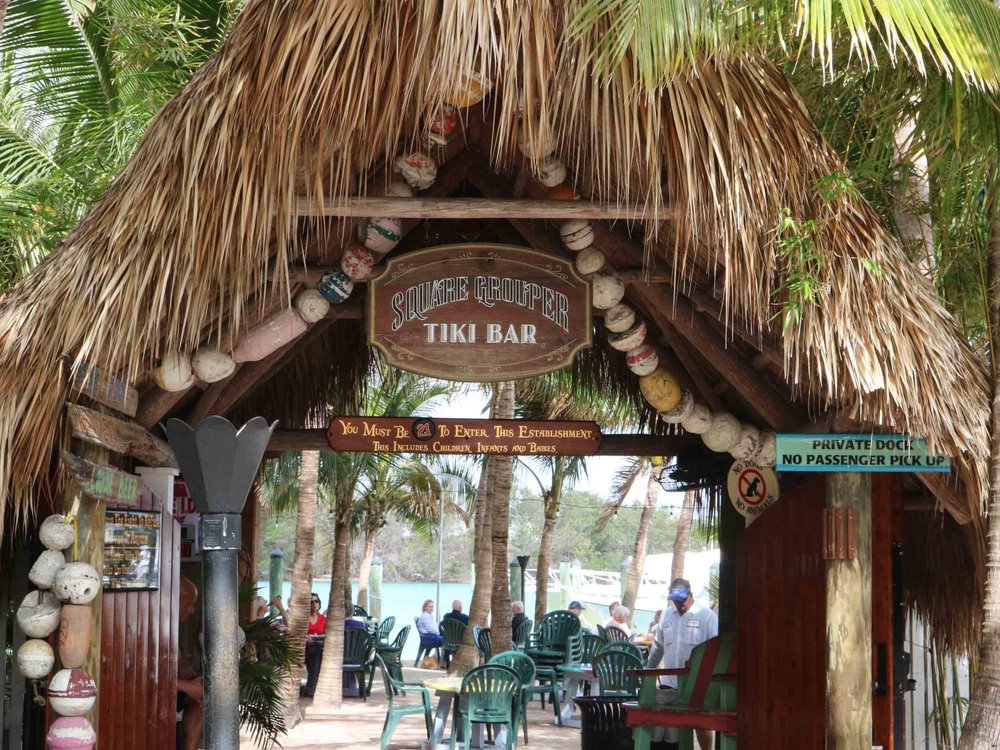 The music video for "It's Five O'clock Somewhere" featuring Alan Jackson was shot at one of Jimmy Buffett's favorite beach bars, Square Grouper, which is located in Juniper.
It is a perfect location to unwind while you listen to one of the live bands perform beneath the tiki hut and see the lovely views of the Jupiter Inlet and its well-known lighthouse since it is perched high above the riverwalk.
5. Flora-Bama Lounge & Oyster Bar, Perdido Key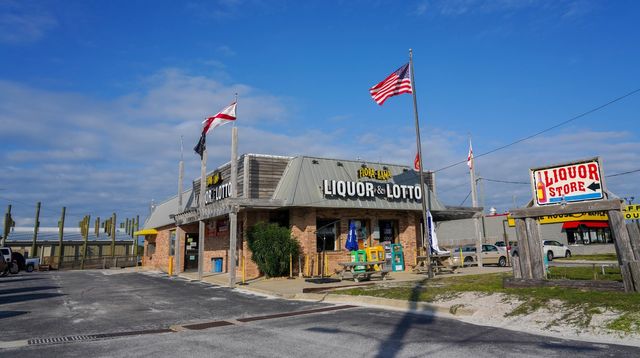 The Flora-Bama Lounge & Oyster Bar on Perdido Key is one of the most well-known drinking establishments in the state of Florida. It is well-known for its extraordinary location on the state line that divides Florida and Alabama.
You may stick your toe in the sand on the other side of the border and enjoy the tasty bushwhackers that are available there.
You may participate in the "Annual Interstate Mullet Toss," which is a famous fish-throwing tournament hosted by Jimmy Buffett and Kenny Chesney and that has been the subject of a number of songs written by both of them.
6. Mucky Duck, Captiva Island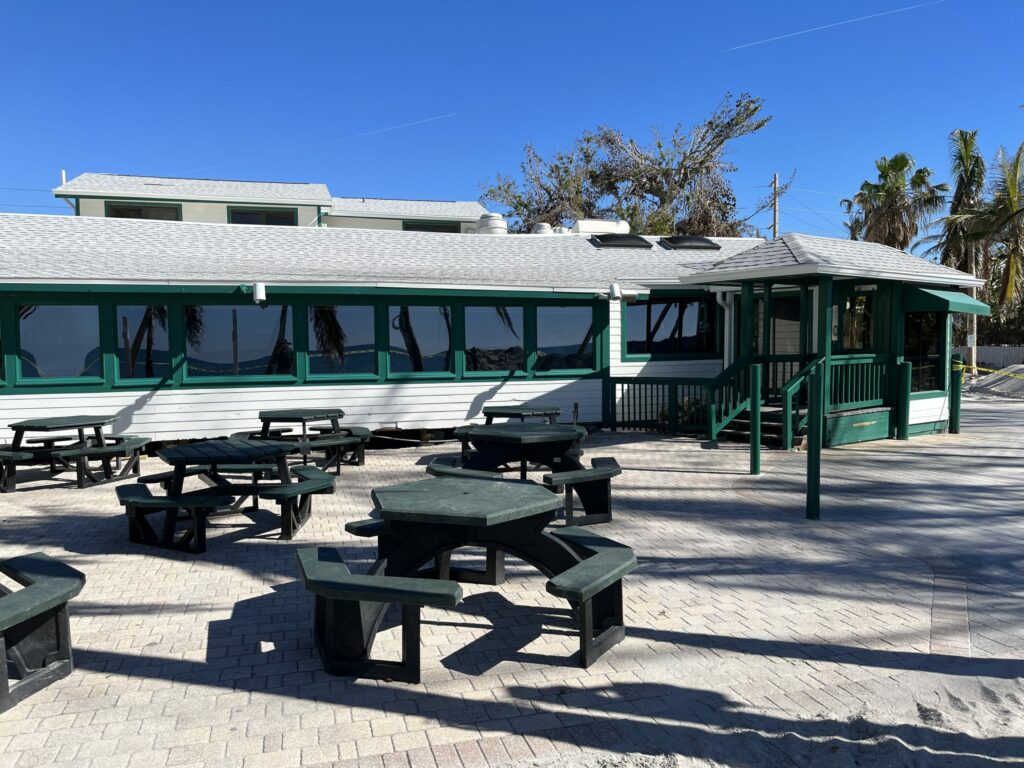 This summer, take a trip to the Mucky Duck on Captiva Island, which has been a favorite among the community ever since it first opened in 1976. Inside, there is a large bar and darts, but the most popular attraction is the comfortable picnic tables that are located on the beach.
This beachfront bar is located in the middle of downtown Captiva, and it provides traditional specialties from the area, such as fresh seafood.
While you're there, you can relax in one of their beach chairs while sipping a refreshing drink and watching the sun go down.
7. Peg Leg Pete's, Pensacola Beach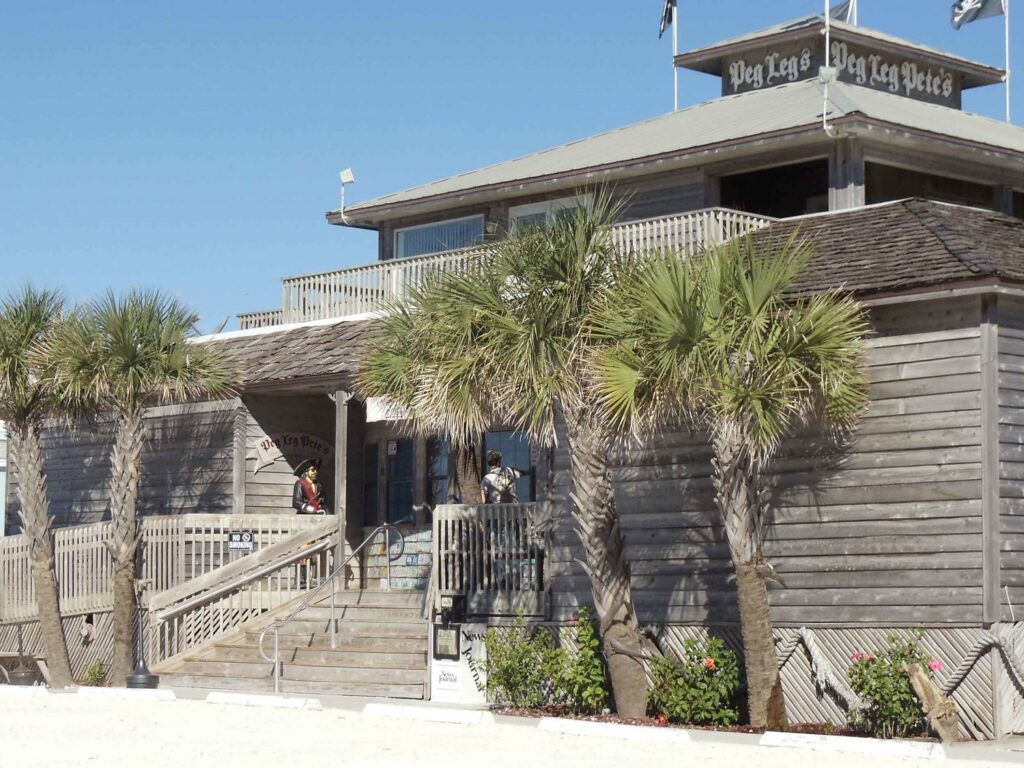 Peg Leg Pete's is an old-school beach bar located in Pensacola Beach. License plates may be spotted decorating the walls of the establishment.
It is located right across the street from Pensacola Beach in front of the Lafitte Cove Marina, and it is known as a favorite seaside hangout because it features a labyrinth of bars, dining rooms, tiki huts, and a sandy play area for children.
Pay a visit to the UnderWhere Bar located beneath Peg Leg Pete's, and then make your way up to the Upstairs Bar for some freshly shucked oysters and a frosty Signature Shipwreck cocktail.
8. Sliders Seaside Grill, Amelia Island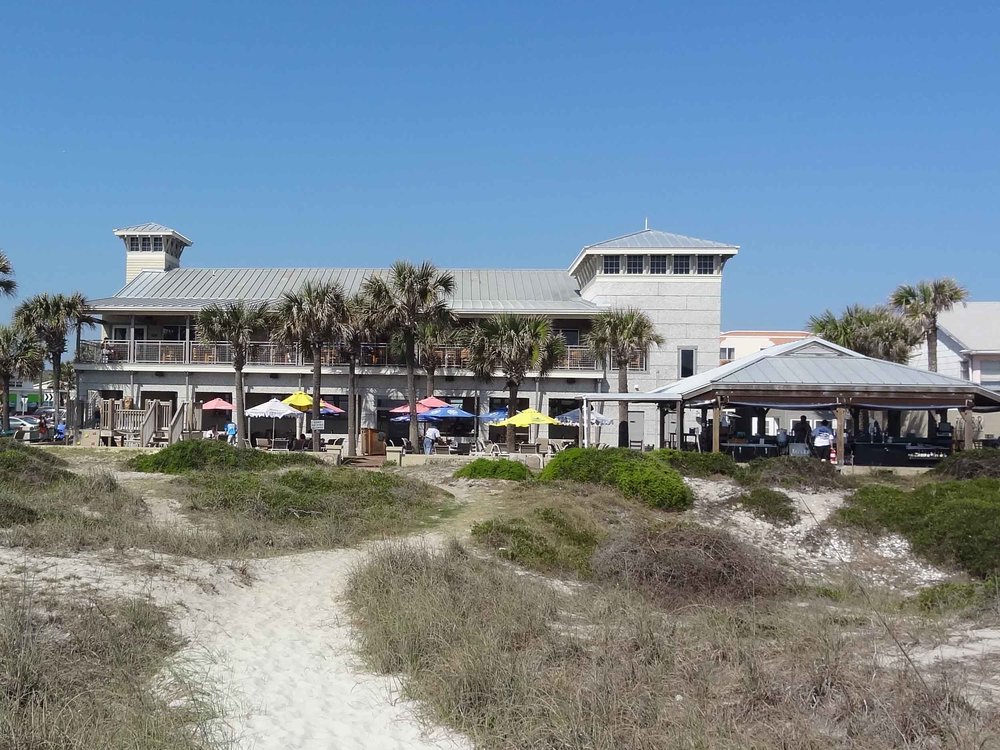 You may enjoy the beachfront tiki bar and dining at Sliders Seaside Grill on Amelia Island. The restaurant is located right on the beach, so you can really sink your toes into the sand.
It's the perfect spot to pull up a chair and take in the breathtaking scenery, since it's tucked away just a few feet from the shore.
This is a great place for families to come since there is a playground and sandbox for the children to play in, and the Tiki Bar features live music from local artists in addition to having stunning views of the ocean.
9. High Tides at Snack Jack, Flagler Beach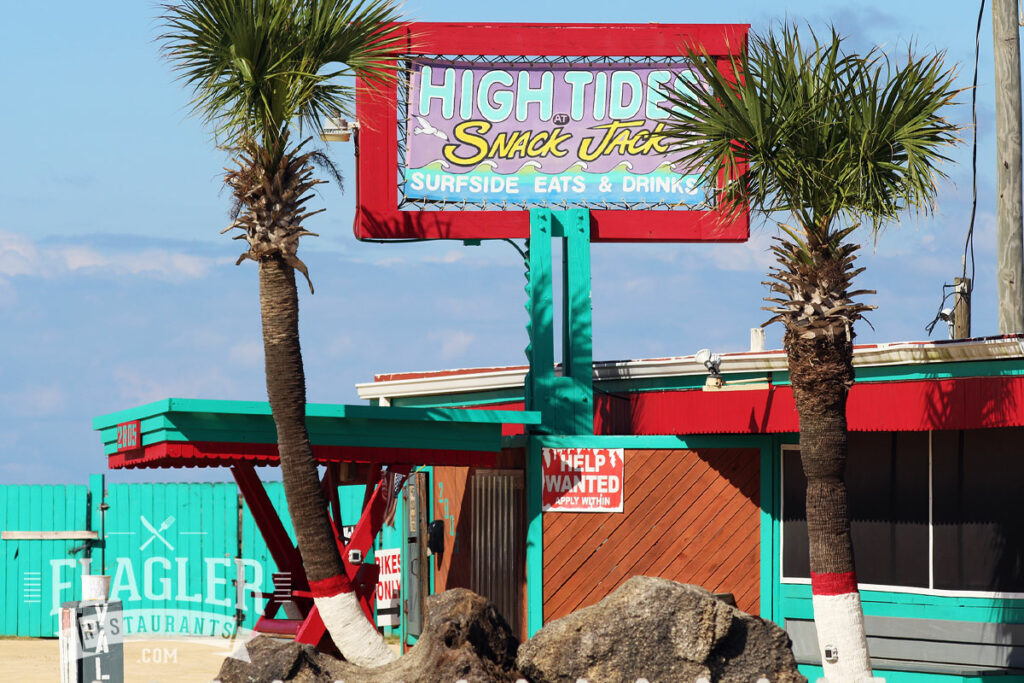 An Atlantic Ocean treasure, High Tides at Snack Jack in Flagler Beach has been a community staple since its opening in 1947.
Take a seat at this establishment that was designed with surfers in mind, indulge on wild-caught seafood, traditional southern fried baskets, or a cool longneck beer, and enjoy the lovely beach lifestyle while you do so.
While taking in the sights and sounds of the Atlantic Ocean waves breaking on the shore, you may take advantage of the laid-back attitude here.
10. Hook'd Pier Bar & Grill, Panama City Beach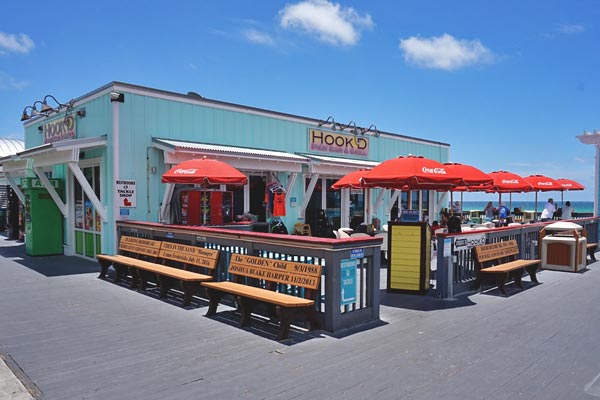 In Panama City Beach, the Hook'd Pier Bar & Grill is a popular seaside hangout that can be found directly on the beach and just across from Pier Park.
At this restaurant, you may get a taste of what it's like to visit Panama City Beach by indulging in freshly caught seafood in a variety of preparations, from fresh fish tacos to a sandwich called the Catch of the Day.
Take in the scenery while enjoying a frosty beverage, a pint of ice-cold beer, or a glass of your favorite wine.
11. Morada Bay Beach Cafe, Islamorada
At the Morada Bay Beach Cafe in Islamorada, you may have a Painkiller while sitting at a table on the sand, and you can also attend full moon parties there.
The Mediterranean bistro café can be found in the center of Islamorada, and it provides breathtaking views of a beach that is bordered with palm trees and looks out over turquoise waters.
It has a fusion of American and Caribbean food and has walls that are decorated with surfboards, longboards, and surf posters to complement its laid-back atmosphere.
12. Al's Beach Club and Burger Bar, Okaloosa Island
At Al's Beach Club and Burger Bar on Okaloosa Island, you won't just find refreshing alcoholic drinks there; in addition to that, they provide mouthwatering burgers and frozen custard as well.
While you take in the stunning scenery of the Gulf of Mexico and Okaloosa Island, choose from the venue's variety of live music that is performed seven days a week.
You'll kick yourself if you don't give their adult shakes with alcohol a shot, which come in flavors such as chocolate pretzel with whipped cream vodka and maple bacon bourbon.
The Destin Harbor Boardwalk on Okaloosa Island is where you'll find this establishment.
12 Best Beach Bars in Florida You Can Enjoy This Summer 2023 – Newshub360.net
Related Post

Credit : www.Newshub360.net