The 13 Top-Rated Campgrounds Near Bar Harbor, Maine. The unique travel destination of Bar Harbor, Maine, is full of charm, outdoor activities, and delicious seafood.
Additionally, it serves as the entry point to Acadia National Park, a wonderful location for hiking and camping.
There are also several fantastic private RV resorts where you may experience the great outdoors while exploring the area.
For your trip planning, check out some of the top campgrounds close to Bar Harbor, Maine.
13 Top-Rated Campgrounds Near Bar Harbor, Maine 2023
1. Mt. Desert Narrows Camping Resort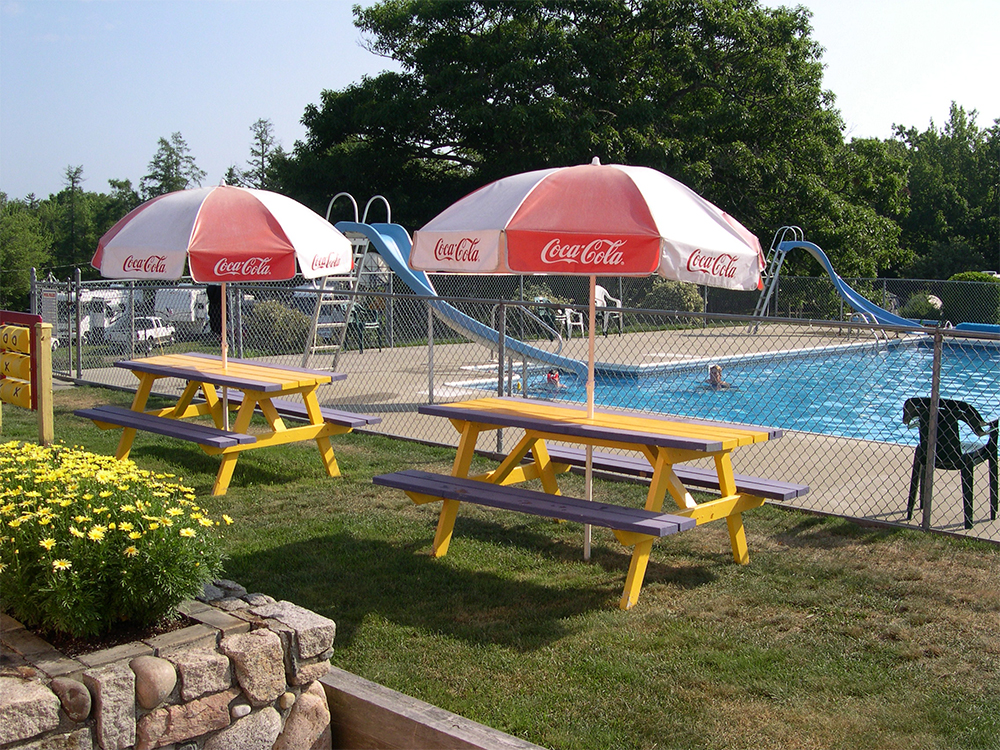 The Mt. Desert Narrows Camping Resort is a Thousand Trails/Encore RV Resorts site in Bar Harbor. At this resort, you may pitch a tent or leave your RV right by the water while taking in the expansive views.
A clubhouse, showers, playground, Wi-Fi (free in the communal areas, but available at the campsite for a fee), laundry facilities, and a small store are just a few of the services the campground offers to make your stay comfortable.
Pets are welcome at this RV resort, which also has a game room. There is also a resort cottage available for rent for up to six guests.
Here, you can meet other campers during organized activities like ice cream socials and magic performances.
2. Narrows Too Camping Resort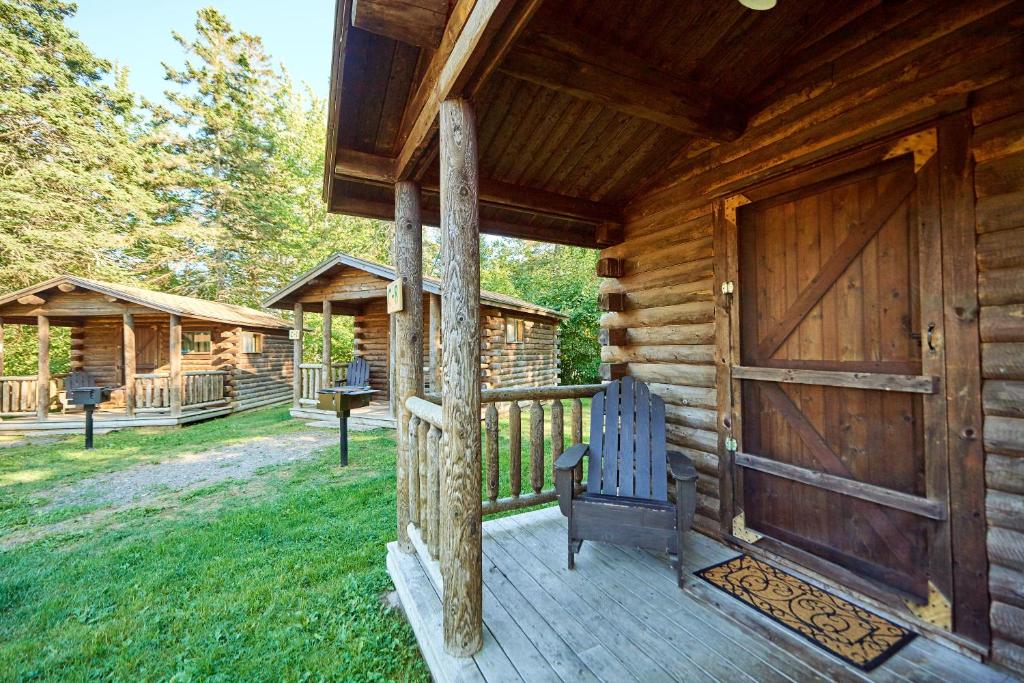 The Narrows Too Camping Resort, which is owned by Encore RV Resorts and Thousand Trails, is a lodging option for tourists to Bar Harbor.
With 200 full-service RV sites and stunning seaside views, this all-inclusive RV park is located in Bar Harbor.
The resort's convenient position overlooks Mount Desert Island and makes it simple to visit the Mount Desert Oceanarium to see a lobster hatchery, a living salt marsh, and other exhibits.
If you're going on vacation with a large party of 25 or more people, the campground offers discounted rates.
Wi-Fi, laundry services, showers, a picnic area, a swimming pool, a store, and a dog park are available as amenities.
3. Bar Harbor / Oceanside KOA Holiday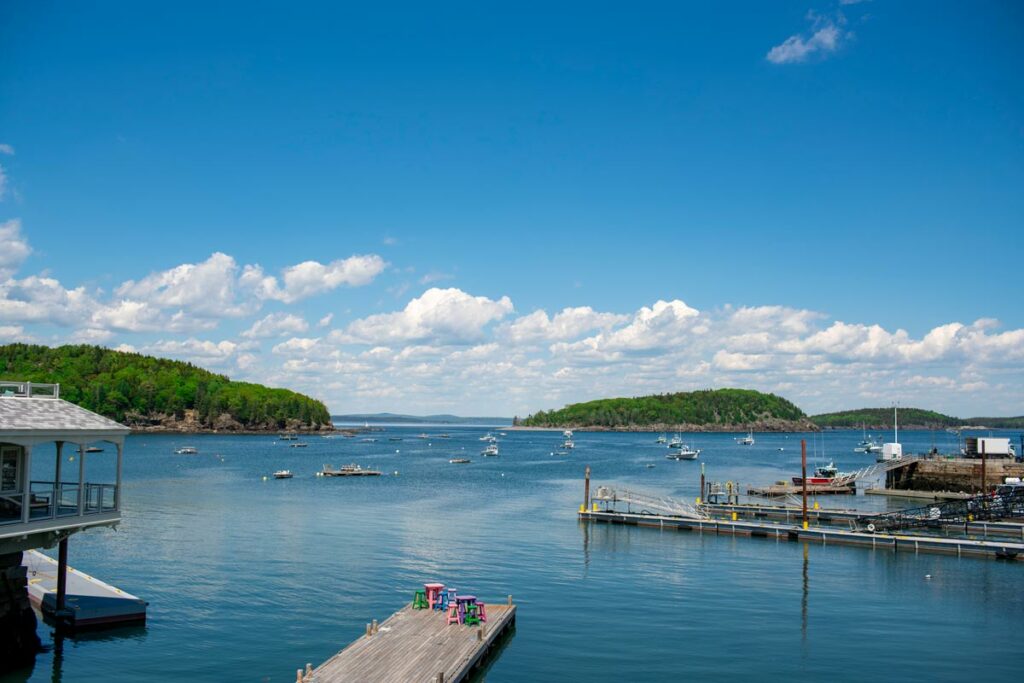 The only campground on the west side of the island is the KOA in Bar Harbor, which is worth taking into account for your next visit. There is a free shuttle that runs from the Bar Harbor/Oceanside KOA Holiday to Acadia National Park.
Making s'mores is just one of the many family-friendly activities available at this campground. Basic food products as well as local beer and wine are available in the camp store on site.
The KOA features 50-amp sites and can accommodate RVs up to 70 feet long. A dog park and Wi-Fi are also provided. For additional costs, you can also get firewood, propane, and bike rentals.
There are additional alternatives for tent sites and cabins here.
4. Smuggler's Den Campground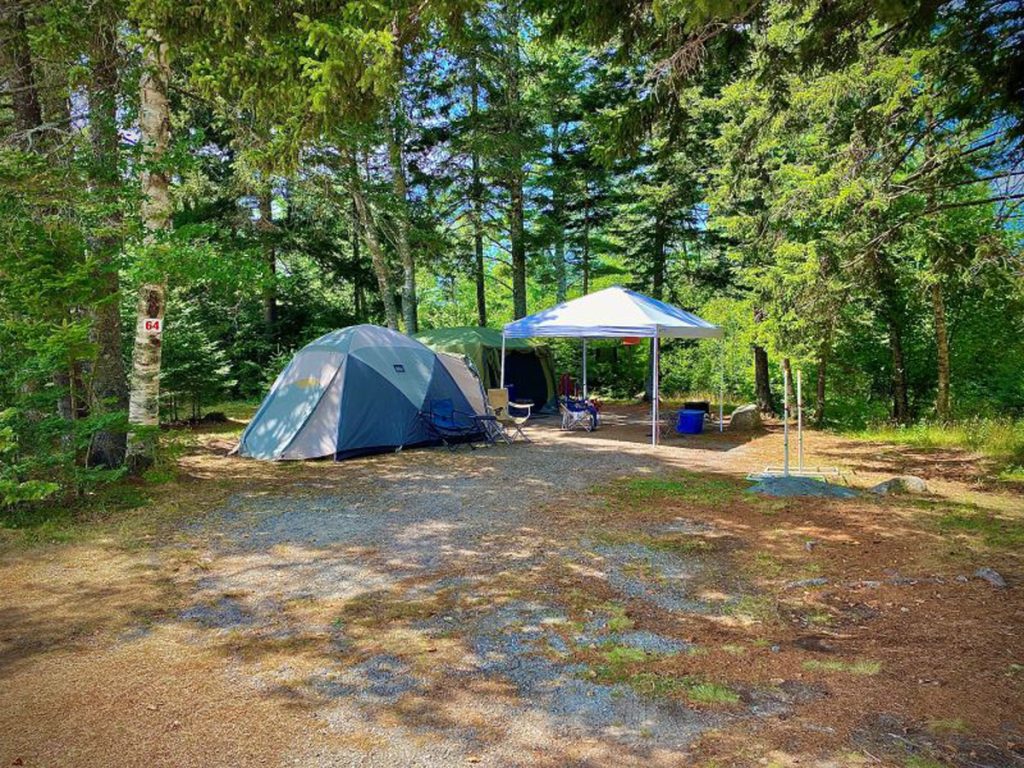 A third-generation, family-run campground with more than 100 RV and tent spaces is located here. There are many family-friendly activities available at the Smuggler's Den Campground, which is tucked away among the trees.
While tent campers and pop-up campers love the on-site hot showers, RV sites have complete hookups. Here, you may also rent luxurious or rustic cabins for a glamping adventure.
The campground is conveniently located next to Sand Beach, Eco Lake Beach, and Acadia National Park. It also offers a heated pool and a kiddie pool. From here, it takes 20 minutes to go to Bar Harbor.
5. Acadia East Campground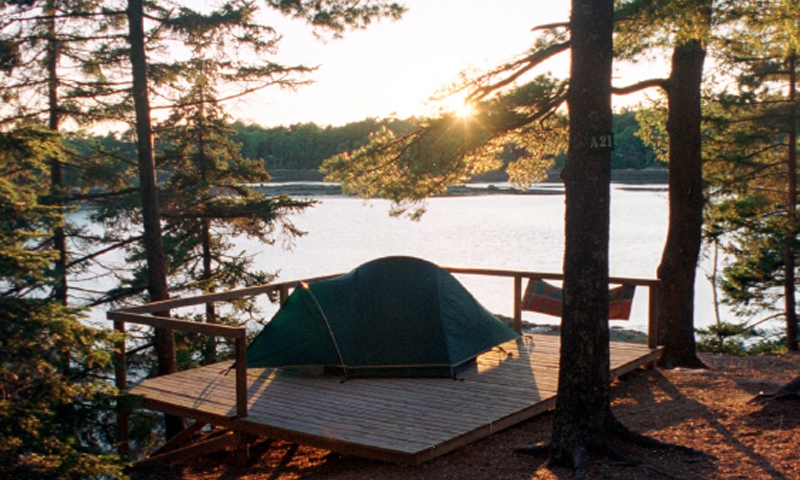 The Acadia East Campground, a backcountry-style tent campground next to Acadia National Park and Bar Harbor, is a well-liked location to pitch a tent.
It's a business campground that offers a tranquil, unhurried opportunity to truly reconnect with nature. You can reserve a spot at this remote, dog-friendly campground online.
Although you'll enjoy the picturesque surroundings when you visit, be aware that RVs and camper vans cannot be parked here. Additionally, it is impossible to drive to your campground with your tent equipment, so be ready to hike in.
6. Schoodic Woods Campground, Acadia National Park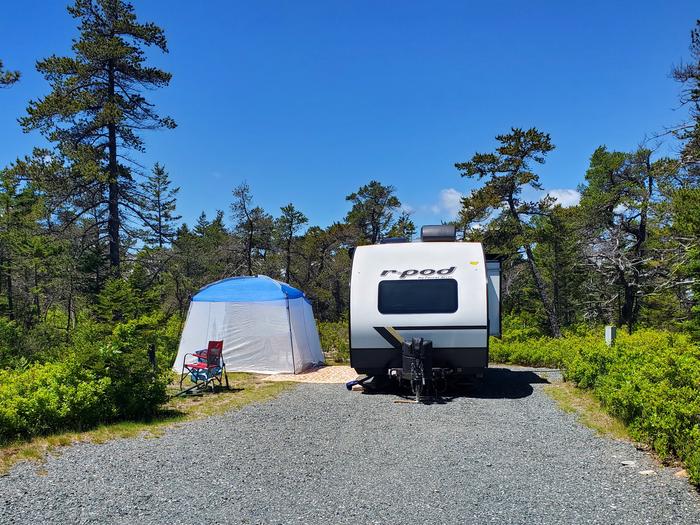 There are many tent- and RV-friendly campgrounds in Acadia National Park, providing wonderful opportunity to take in sights like the one shown here.
For convenient access to the major sites and to be surrounded by nature, it's pleasant to camp inside the national park.
There are 89 total campsites at Schoodic Woods Campground, including 78 with electric hookups, 41 only for RVs, 13 just for tents, and 9 just walk-in or boat-in.
The distance from Winter Harbor to this campground, which is the newest in the park, is 1.5 miles. Between May and October, you can camp here for $22 to $40 per night for individual sites.
7. Somes Sound View Campground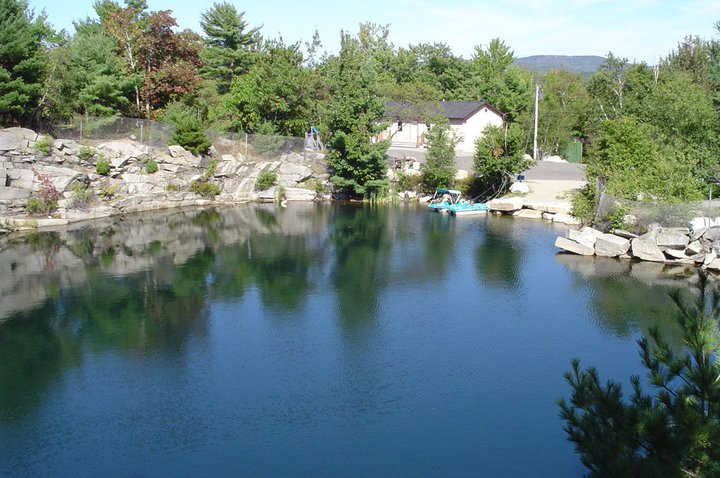 Near Acadia National Park and Bar Harbor, the Somes Sound View Campground provides RV, tent, and cabin camping. It is situated on Mount Desert Island in a tranquil setting and is a calm spot for families.
Beautiful views may be expected here, and you're welcome to bring your dog along because the campground is pet-friendly.
The heated outdoor pool, free use of paddle boats in the quarry, and availability to rent kayaks are benefits of staying here.
The campground has a small store that is filled with necessities. Online camping reservations are available for tourists.
8. Hadley's Point Campground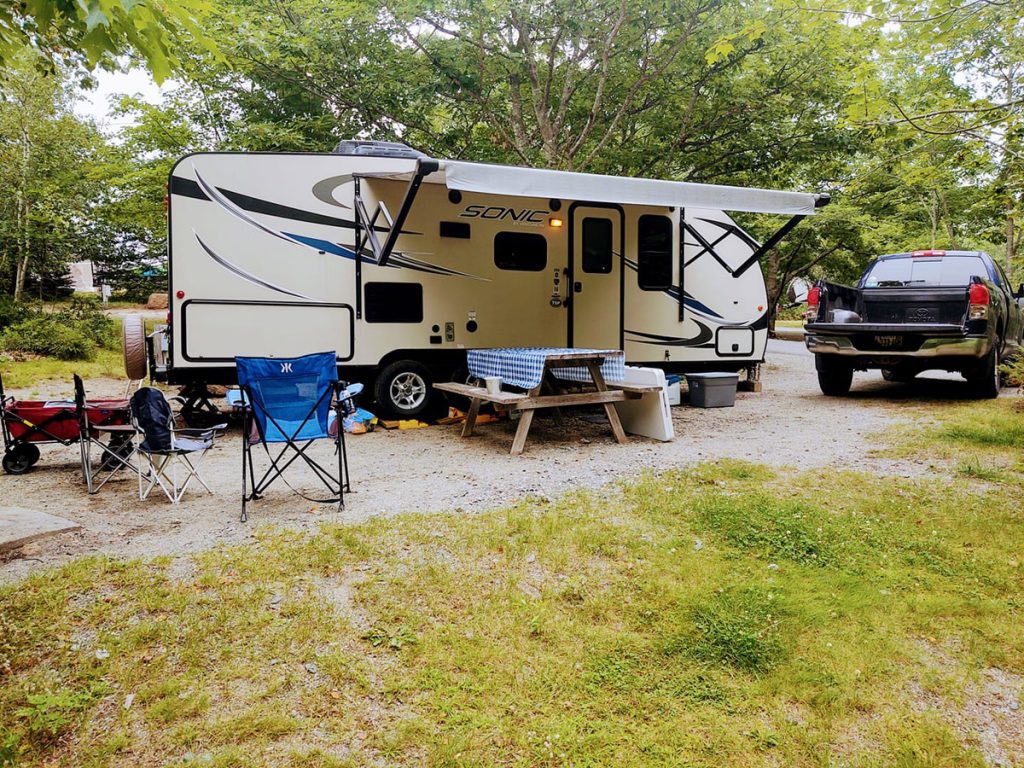 A different choice is to set up camp at Hadley's tip Campground on Mount Desert Island's northernmost tip. This campground is a short distance from both downtown Bar Harbor and the main entrance to the national park.
With cabins and campsites that can hold both RVs and tents, it warmly welcomes families. Free Wi-Fi, 30/50-amp electrical service, and a heated pool are among the amenities offered here.
There is a basketball court, camp store, wash room, and playground nearby. Online reservations can be made for your trip. On the grounds, there is a church service every Sunday.
9. Blackwoods Campground, Acadia National Park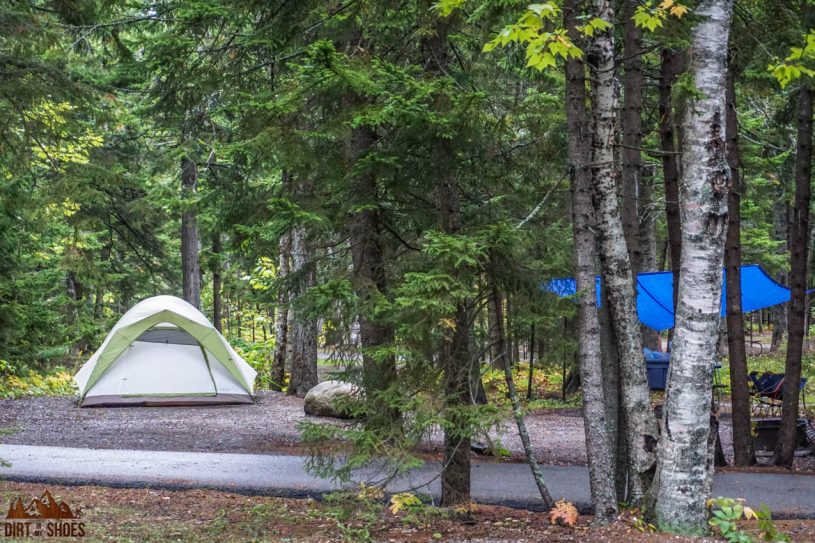 The Blackwoods Campground in Acadia National Park is yet another fantastic camping location. On the Reservation.gov website, you may reserve campsites here up to two months in advance, giving you convenient access to the rocky cliffs, lighthouses, and other attractions.
Although some of the campsites at this park can accept RVs, the majority are for tents. There are flush toilets, running water, a dump station, a picnic table, and fire rings at the Blackwoods facilities.
The nearest showers, though, are a half-mile distant. These woodland campsites are only a 10-minute walk from the ocean, and the campground's entrance is only six miles south of Bar Harbor.
10. Timberland Acres RV Park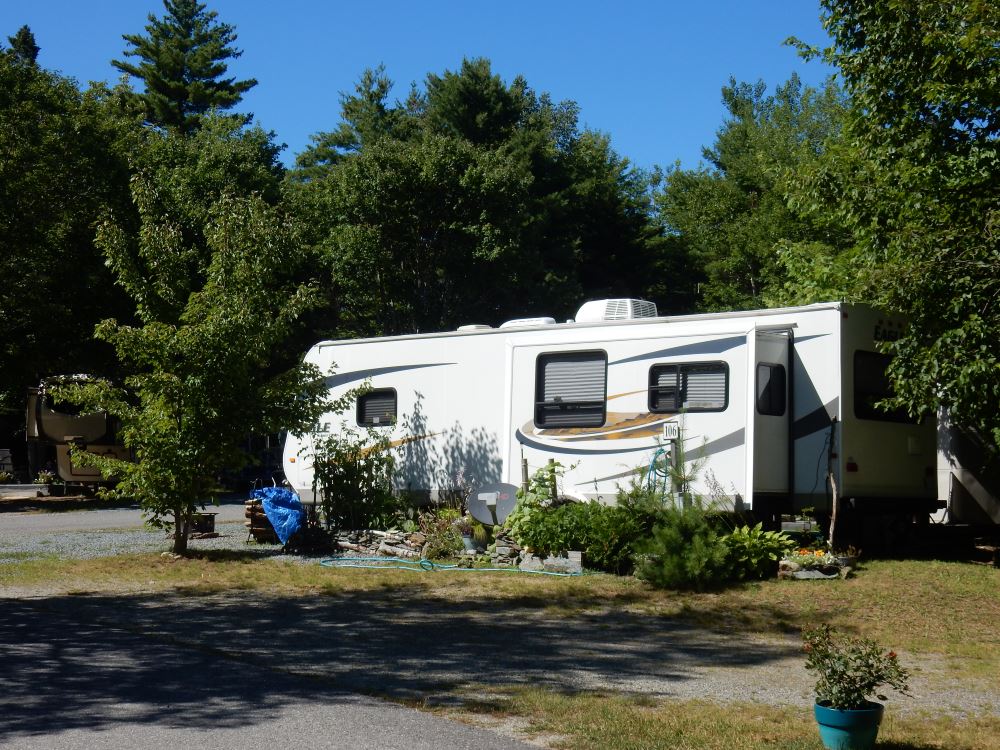 When you reserve a campground at the Timberland Acres RV Park, you'll be just 14 miles from Bar Harbor and the entrance to Acadia National Park. This family-owned RV park has been welcome visitors since 1985.
It is currently under new administration. It is a vacation spot in Downeast Maine with discounted rates for opening in May and for closing in October.
Over 70 pull-through and full hookup sites with 50-amp service are available here, and some of the sites can fit rigs longer than 100 feet. The park provides seasonal activities, free Wi-Fi, a playground, a pool, propane filling, and other amenities.
11. Bass Harbor Campground
A half-mile from Bass Harbor Head Lighthouse and located in the center of Acadia National Park lies the Bass Harbor Campground.
Along with 120 shaded and wooded RV, tent, and pop-up camping sites, it also has three yurts and eight cabins.
Additionally, there is a dog run, heated pool, hot showers, cable TV, laundry facilities, recreation center, and camp store at the campground.
12. Acadia Seashore Camping & Cabins
When you reserve a campground here for your Bar Harbor vacation, you'll have breathtaking views and simple access to the sea.
The national park's Acadia Seashore Camping & Cabins are located between the Schoodic and Mount Desert Peninsulas, just off Route 1.
The campground is around 12 minutes from Donnell Pond Beach.Here, Wi-Fi and washers and dryers are available.
Here, as in many other camping locations in this region of Maine, the camping season lasts from May through October. Depending on when you stay, there are various pricing.
13. Quietside Campground & Cabins
There are water and electric sites at Quietside Campground & Cabins that can hold compact RVs and pop-up campers up to 22 feet long. There is no sewer service at these locations.
On 12-foot by 12-foot and 12-foot by 18-foot platforms, there are also tent sites available here. Located close to Bar Harbor on Mount Desert Island is this campground.
There are also cabin rentals available for visitors here. Here, the camping season usually lasts from June through October.
You are permitted to bring your dog as long as you clean up after it. Bar Harbor is roughly a 30-minute drive from this campground.
13 Top-Rated Campgrounds Near Bar Harbor, Maine 2023 – Newshub360.net
Related Post

Credit: www.Newshub360.net