The Best Restaurants in Nashville: The music culture in Nashville is very famous around the world. Nashville is well-known for several reasons.
You must be familiar with the Grand Ole Opry House, right? Nashville is the location of that. The Johnny Cash Museum and the Country Music Hall of Fame are both located in Nashville.
But you might not be aware that Nashville also boasts a thriving restaurant industry. Because of how vibrant this area is, there is an incredible amount of well-known eateries to choose from here.
In the following paragraphs, you'll find a list of some of the top restaurants that guests recommend eating at while in Nashville.
In the city known as "Music City, USA," you can find restaurants, settings, and atmospheres to suit your tastes, no matter what they may be.
Best Restaurants in Nashville 2023
20. Biscuit Love Restaurant
Tel: (615) 490-9584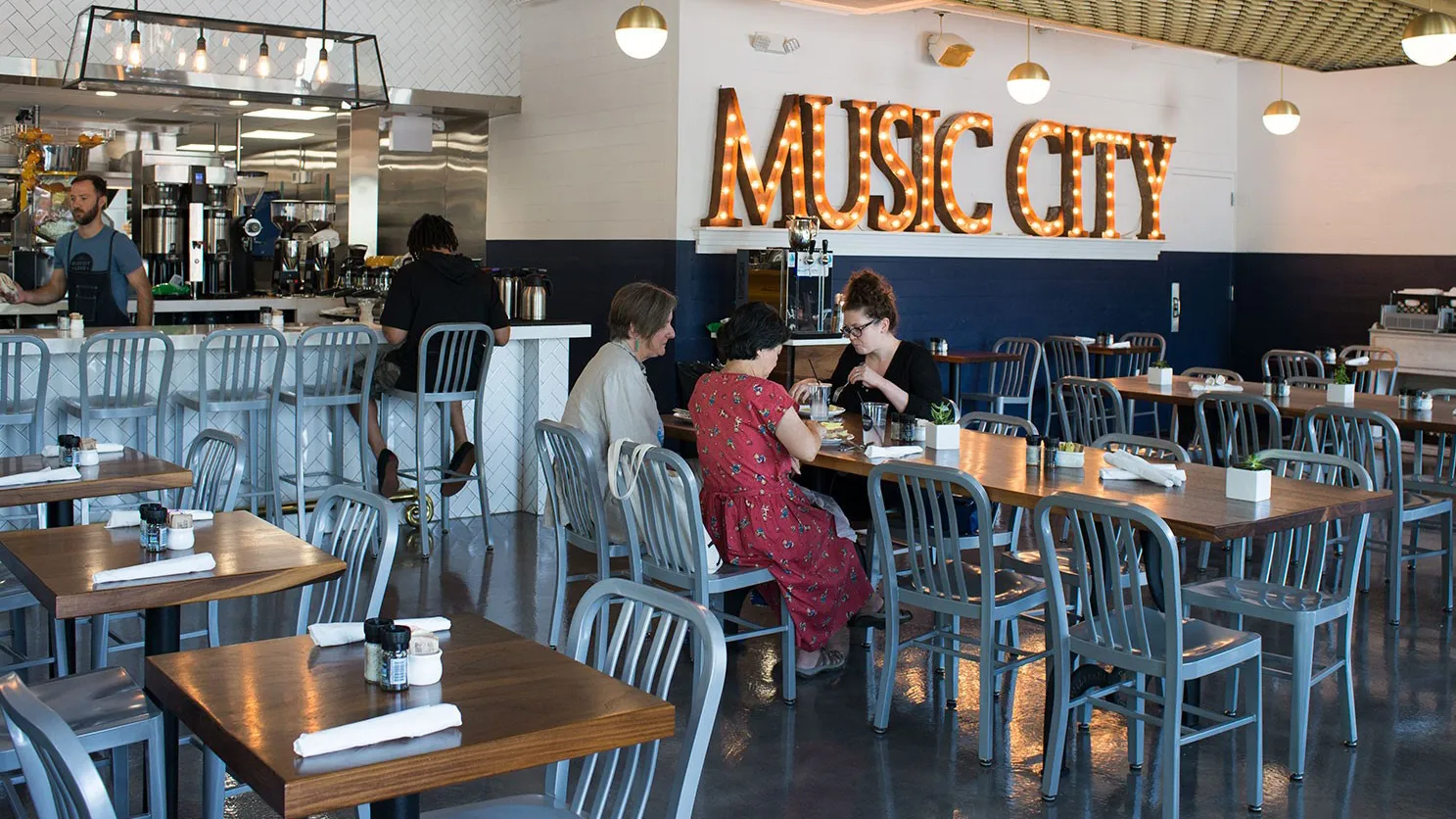 This well-known institution in Nashville's music scene got its start as a food truck that served authentic cuisine from the South.
After some time, the owners extended their business to include three locations: two in Nashville and one in Franklin.
The only time that Biscuit Love is open is in the morning. It offers traditional cuisine from the South, such as shrimp and grits and biscuits with sausage gravy.
It would be a shame to pass up on tasty sides like as the cheddar grits, and you should definitely get at least one order of bonuts (biscuit doughnuts with blueberry sauce) for the table.
This restaurant is ideal for a girls' trip to Nashville, as it serves a delicious breakfast.
19. City House Restaurant
Tel: (615) 736-5838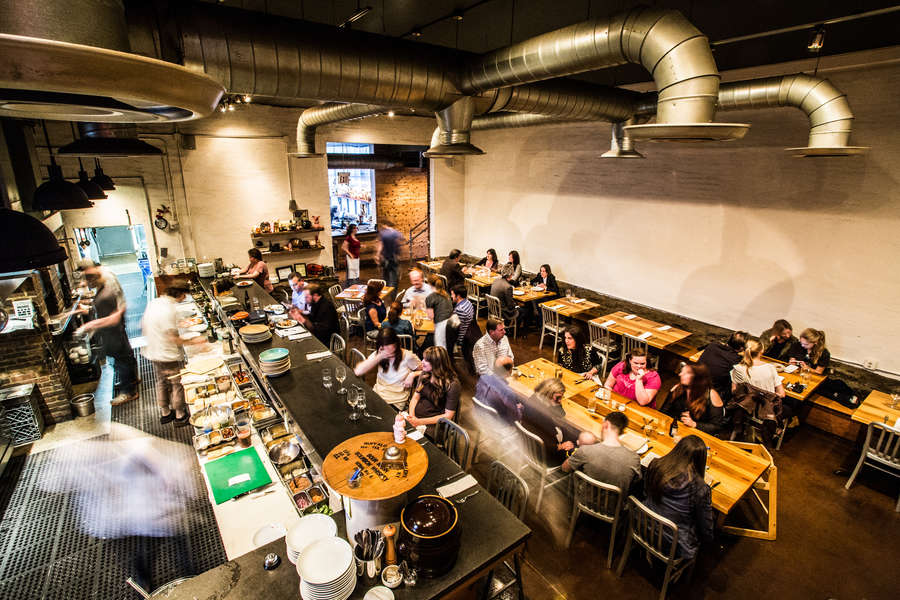 City House, which can be found in Germantown, is an excellent option for a dining experience that is more private.
This restaurant was established in 2007 by Tandy Wilson, a winner of the James Beard Award for Outstanding Chef. It serves traditional Italian cuisine with a Southern twist.
The Sunday Supper Menu at City House is the reason why the restaurant is busiest on Sunday evenings; this menu features a rotating range of unique dishes and is updated every week.
The menu maintains a degree of uniformity throughout the remaining days of the week. It is strongly recommended that you order at least one pizza.
To ensure that you get to enjoy the experience that City House has to offer, plan ahead and make a reservation at the restaurant. There is a certain number of seats available for walk-in customers at the bar, but they disappear very quickly.
18. Josephine Restaurant (Best Restaurants in Nashville)
Tel: (615) 292-7766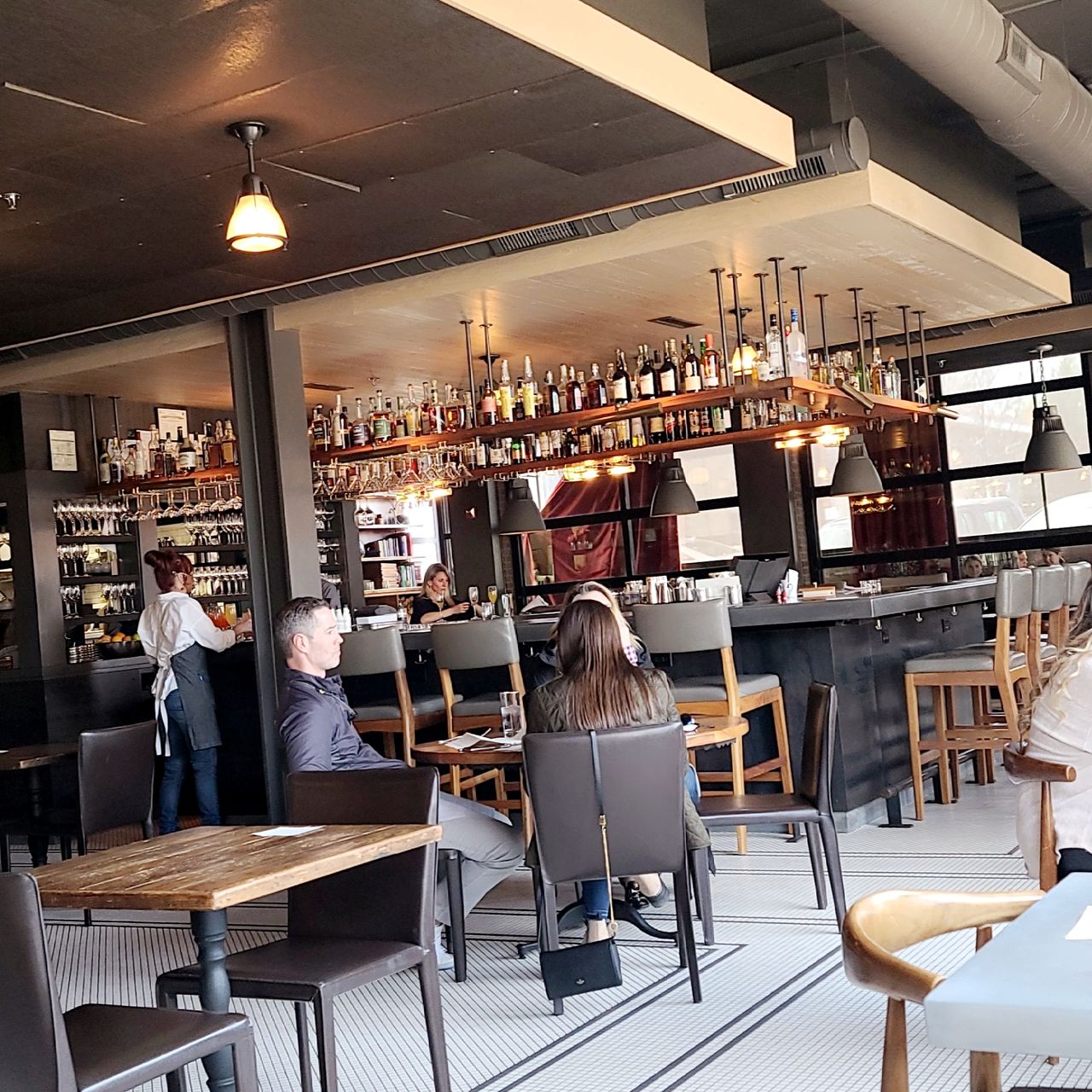 Josephine in Nashville is always my first recommendation to anyone who is in town for a visit and wants to have brunch.
You shouldn't miss out on the Josephine Benedict, which comes with country ham and brown butter hollandaise, or the glazed cinnamon raisin biscuits.
The supper alternatives at this sophisticated restaurant on 12 South are, without a doubt, outstanding as well. Make sure you have room for dessert if the apple cobbler is on the menu for the dinner you are attending because you will want to order it.
The atmosphere at Josephine is refined and sophisticated, without being stuffy or threatening. It is an excellent option for a memorable evening out with friends or a charming evening spent with a special someone in Nashville.
17. Assembly Food Hall Restaurant
Tel: (615) 800-5395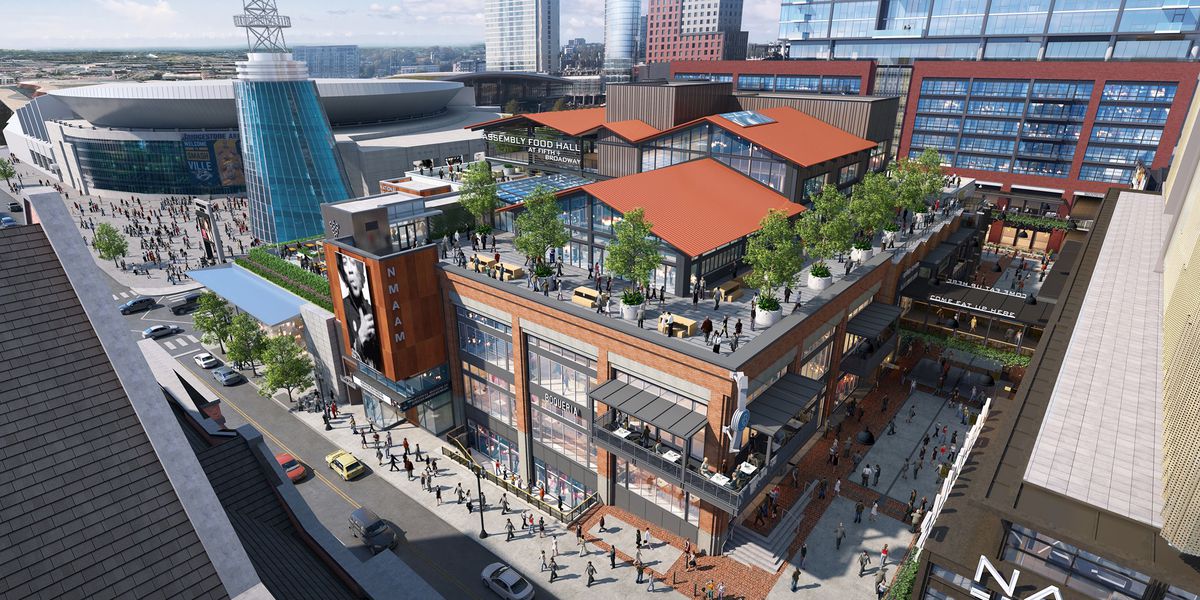 Do you want to try some of the most delicious meals in Nashville without having to travel outside of Downtown Nashville? After that, go on over to Assembly Food Hall.
This recently opened business at Fifth and Broadway is the most expansive food hall in the entire United States.
Try out some of the most well-known restaurants in the area, such as Coco's Fresh Italian, Hattie Jane's Creamery, Prince's Hot Chicken, Pharmacy Burger, and Steam Boys. The Assembly Food Hall features not just a variety of restaurants and pubs, but also three stages for live events.
If you are planning to do some sightseeing in Downtown Nashville or are going there before a play, the dining hall is the place to go for lunch or dinner.
16. Butcher & Bee Restaurant
Te: (615) 226-3322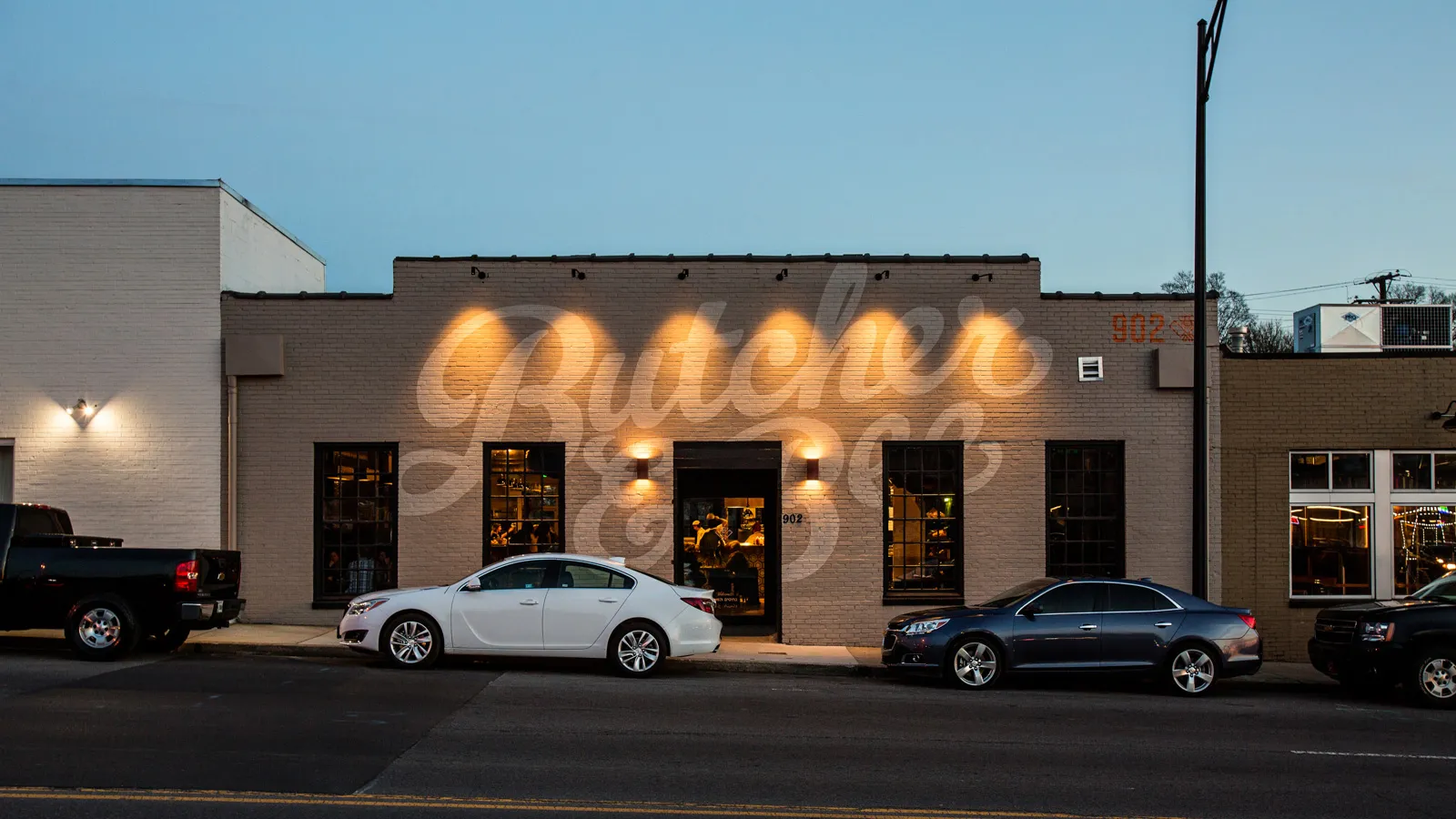 Butcher & Bee is consistently held in high esteem by the community of East Nashville. The restaurant, which takes its cues from both the Mediterranean and the Middle East, features a contemporary and homey ambiance that is ideal not only for couples but also for big parties.
Butcher & Bee is a restaurant that focuses in bringing simple dishes to the level of gourmet cuisine by using fresh, local ingredients.
Although each item on the menu is mouthwatering in its own right, the restaurant's mezze selection is where it truly shines. Place orders for a variety of different kinds of appetizers to share with the table. Make sure to put "whipped feta" on your order.
It would not be surprising if, during the course of your journey, you found yourself returning to Butcher & Bee on more than one occasion. It is without a doubt one of the most noteworthy restaurants in all of Nashville.
15. Spicy Boy's Restaurant (Best Restaurants in Nashville)
Tel: (615) 915-4932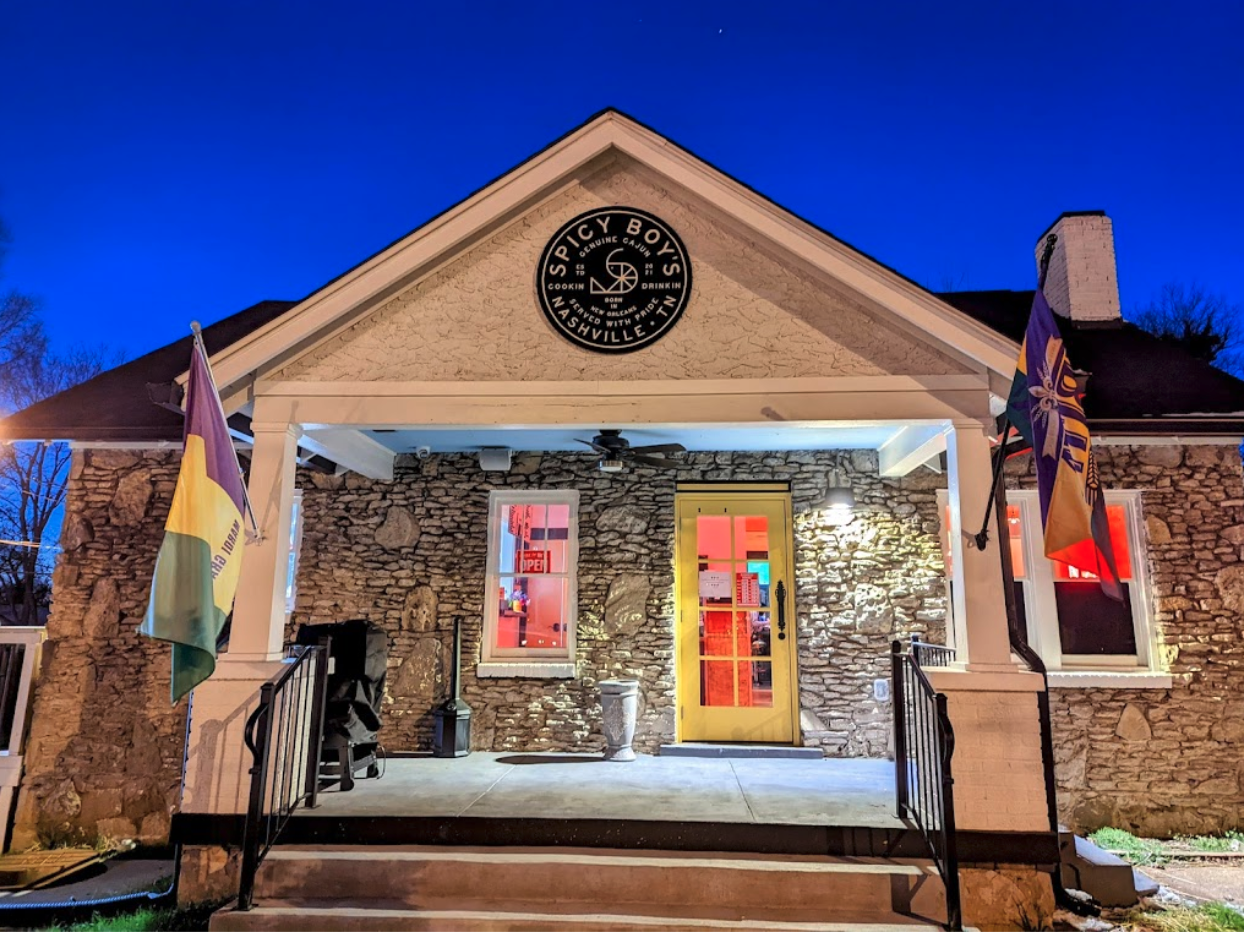 Spicy Boy's specializes in Cajun cuisine and is located in East Nashville, directly across the street from Mas Tacos.
On the menu, you'll find classic dishes like boudin, gumbo, and andouille sausage. If you sit in the courtyard close to the wrought iron fence, you'll get the impression that you're in New Orleans, but without the oppressive humidity.
Every time I see it on a menu, I order a shrimp poboy, and out of all the places I've eaten at in Nashville, Spicy Boy's has the greatest version that I've had. You are able to place an order for boiled crawfish whenever it is the season for crawfish.
Additionally, the eatery offers a unique game day cuisine whenever the Saints are in action. If you're looking for a place in Nashville that comes the most close to recreating the flavor of Louisiana, Spicy Boy's is your best bet.
14. Redheaded Stranger Restaurant
Tel:  (615) 544-8226
Visit Redheaded Stranger in East Nashville if you are seeking for Tex-Mex with a flavorful and entertaining twist. They are located in the heart of East Nashville.
The number of items on the menu is limited, yet each one is packed with flavor. The tacos are a lot of fun and really elegant, but the cheeseburger that's topped with hatch chiles is the real winner here.
Both the cuisine and the atmosphere are truly one of a kind. The atmosphere at the restaurant is casual and relaxed back, and there is a pleasant terrace available for dining al fresco.
Because people have heard how wonderful Redheaded Stranger is, the restaurant can get extremely busy during peak meal times. When I want to avoid the throngs of people, I go there in the middle of the afternoon and relax on the terrace with some margaritas and totchos.
13. Edley's Bar-B-Que Restaurant (Best Restaurants in Nashville)
Tel: (615) 873-4085
In a city like Nashville, a trip would not be complete without at least one barbecue meal. Edley's is a restaurant that has been in business since it first opened in 12 South and is owned and operated by a family. Additionally, there is now a site in the Sylvan Park neighborhood as well as East Nashville.
It shouldn't come as a surprise that this traditional barbecue business in Nashville offers some tasty selections for pork, but the sides are what really set this restaurant in Nashville apart from others in the city.
Obtaining the banana pudding should unquestionably be a priority. In addition to being great, the cornbread, coleslaw, mac and cheese, and potato salad are also must-haves.
Edley's is the place to go if you're searching for a warm and inviting atmosphere, where you can enjoy some excellent Tennessee barbeque with your friends and family.
12. Peninsula Restaurant (Best Restaurants in Nashville)
Tel: (615) 679-0377
One of the top spots in East Nashville to spend an enjoyable evening is at Peninsula, which is located in that neighborhood.
The warm and welcoming restaurant is known for its food that is heavily influenced by both Spain and Portugal. The menu at the restaurant is constantly updated to reflect the seasonal produce and ingredients that are currently available.
Each and every thing that you order will be among the absolute best foods that you've ever tasted. It should come as no surprise that chef Jake Howel was selected as a semifinalist for a James Beard Award.
The restaurant also offers a gin and tonic menu that is second to none. If you are serious about food, you need to put Peninsula at the top of your list of places to visit in Nashville.
11. Bavarian Bierhaus Restaurant
Tel: (615) 238-0687
If you are looking for a restaurant that is located in close proximity to the Grand Ole Opry House, then one of your finest options is the Bavarian Bierhaus.
The Bavarian Bierhaus is owned by a group of friends who came together in Nashville with the intention of producing a genuine German atmosphere.
The interior of the establishment is styled to resemble a Bavarian beer hall, and there is a beer garden located outside.
Because each and every item on the menu looks and sounds so appetizing, it is quite simple to order entirely too much food.
Both the chicken schnitzel and the currywurst are fantastic options that you should definitely try. Pretzels with beer cheese dipping sauce are an essential part of every trip here, so you just must have at least one while you're there.
10. Mas Tacos Restaurant (Best Restaurants in Nashville)
Tel: (615) 543-6271
Go to Mas Tacos in East Nashville if you're seeking for a genuine taco business in Nashville. They're located in East Nashville. The menu is not overly complicated, but there is a good selection of tacos, tamales, and soups to choose from. You should definitely try the fried avocado taco and the pulled pork taco, as they are two of the most popular orders.
You place your order at the window located outdoors, and then you may choose to wait either inside or outside while your food is prepared.
Because there are not a lot of seats available inside, the majority of customers get their food to go. If the weather is nice, I recommend that you receive your order and then head to one of the numerous parks that Nashville has to offer.
9. Hattie B's Hot Chicken Restaurant
Tel: (615) 802-5700
Hot chicken is a local delicacy that simply must be sampled before leaving Nashville. There are a great deal of restaurants in the Nashville area that specialize on chicken dishes. In my opinion, Hattie B's is distinguished by the high quality of its side dishes.
You will receive mouthwatering sides such as greens, pimento mac & cheese, or cole slaw in addition to the succulent, high-quality chicken that you ordered.
Take it easy on the spice levels because the options that are the spiciest really are that intense. You can always go with the southern option if you don't like items that are particularly hot. This is nothing more than fried chicken with no seasonings applied.
There are multiple sites of Hattie B's. Expect to wait in line at peak lunch and dinner hours regardless of which site you go to, however the West Nashville restaurant is typically a little less packed than the other locations.
8. Lockeland Table Restaurant (Best Restaurants in Nashville)
Tel: (615) 228-4864
Go to Lockeland Table in East Nashville if you want to get the most authentic experience of a local in Nashville. You'll feel like you belong as soon as you walk through the door.
In addition to the warm and friendly ambiance, the food that is served here is of the highest possible quality.
You might think that a restaurant of this kind would only provide food appropriate for adults, yet the food on the children's menu is actually rather tasty. This location is ideal for a memorable evening spent with the whole family.
If it's at all possible, you should go to Lockeland Table during their Community Hour. That's my recommendation.
The restaurant offers fantastic deals on some of their most delicious snacks and drinks during their rendition of the happy hour tradition. The profits will be donated to schools in the Nashville community.
7. The Continental Restaurant (Best Restaurants in Nashville)
Tel : (615) 622-3225
The Continental is a high-end fine dining establishment that can be found inside the Grand Hyatt hotel in the Downtown area.
The restaurant is Nashville chef Sean Brock's interpretation of elite hotel dining in the middle of the 20th century. While in Nashville, you won't want to pass up the opportunity to take part in this activity.
Diners select their entree and dessert from a menu that varies depending on the time of year when they order the prix fixe menu. Oysters and caviar are only two of the dishes that are offered at various points throughout the meal.
The quality of the food cannot be disputed in any way. It is not feasible to pick a favorite dish because each one is prepared to such a high standard.
Make reservations ahead of time to ensure that you will have a seat at the restaurant. There is also seating available at the bar; however, customers should be advised that the bar has its own unique menu. Even if it's not the same meals, the cuisine is still quite good.
6. Five Points Pizza Restaurant
Tel: (615) 915-4174
At Five Points, you may get a New York-style pizza that is of high quality, which is something you might not expect to find in Nashville. However, this is exactly what you'll find there.
Due to the restaurant's high level of patronage, Five Points Pizza now operates not one but two locations within the city of Nashville. The West Nashville site is more spacious and offers improved parking than the other two.
The East Nashville location has a lot of personality and is conveniently placed in the city's center. You'll discover a fantastic ambiance, delicious pizza, and a wide selection of craft beers on tap at both of our locations. In addition to the pie you order, don't forget to get a serving of the garlic knots.
You should go to Five Points for lunch because they have great lunch specials. For less than ten dollars, you may enjoy one of the city of Nashville's most delectable lunches.
5. Nashville Farmers' Market Restaurant
Tel:  (615) 880-2001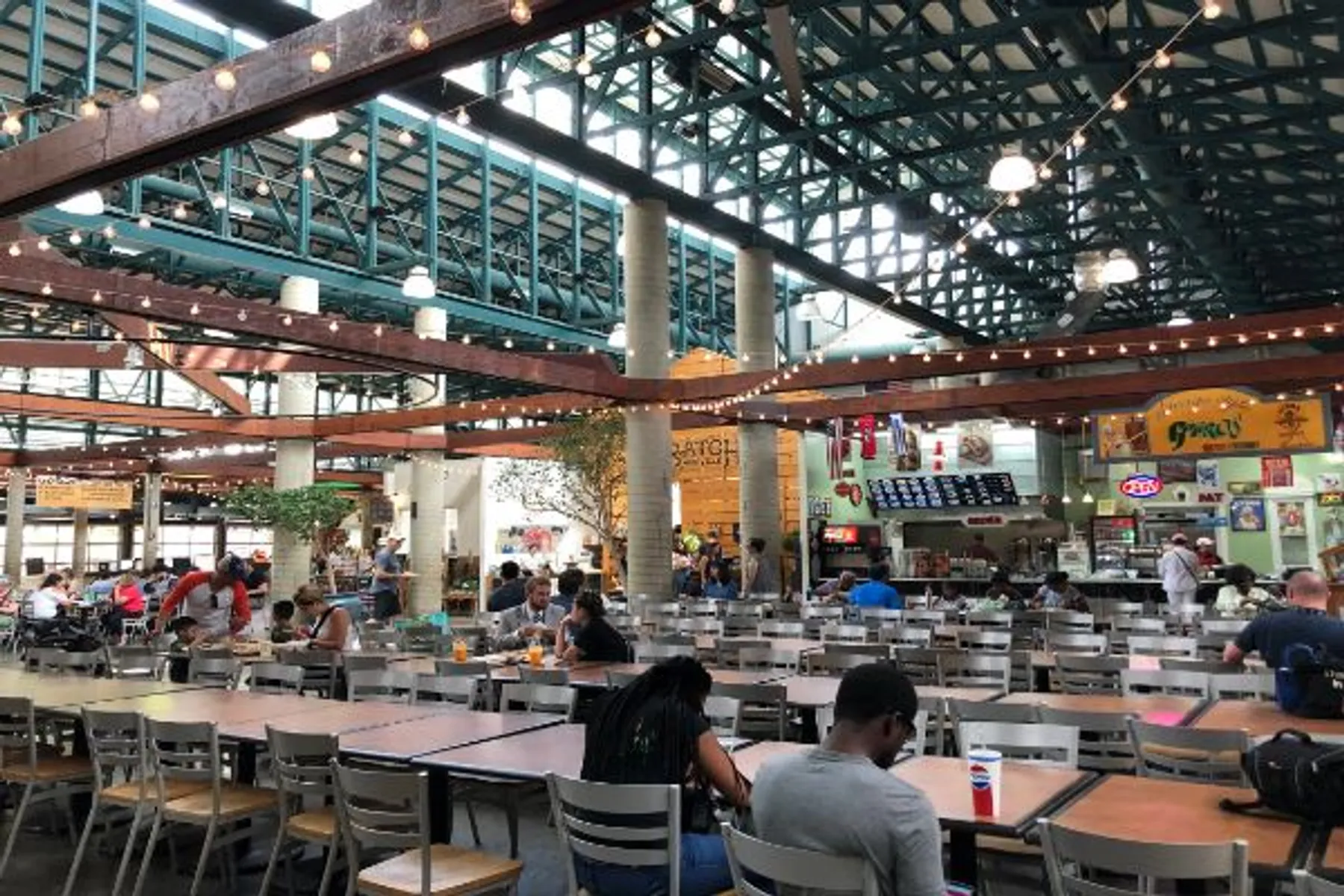 If you're looking to save money while visiting Nashville, a great place to enjoy a meal on the cheap is the Market House, which is located inside the Nashville Farmers' Market.
This area has twenty different local stores and restaurants for one to select from. There are restaurants serving every type of food imaginable, from barbecue in the South to Caribbean and Korean fare.
One of my go-to locations for grabbing a bite to eat in a hurry is Music City Crepes.
Right across the street from the Tennessee State Museum, the Tennessee State Capitol, and the Bicentennial Mall is where you'll find the Nashville Farmers Market. While you're out enjoying the sights, stop by the Market House for a quick and flavorful bite to eat.
4. Catbird Seat Restaurant
Tel: (615) 810-8200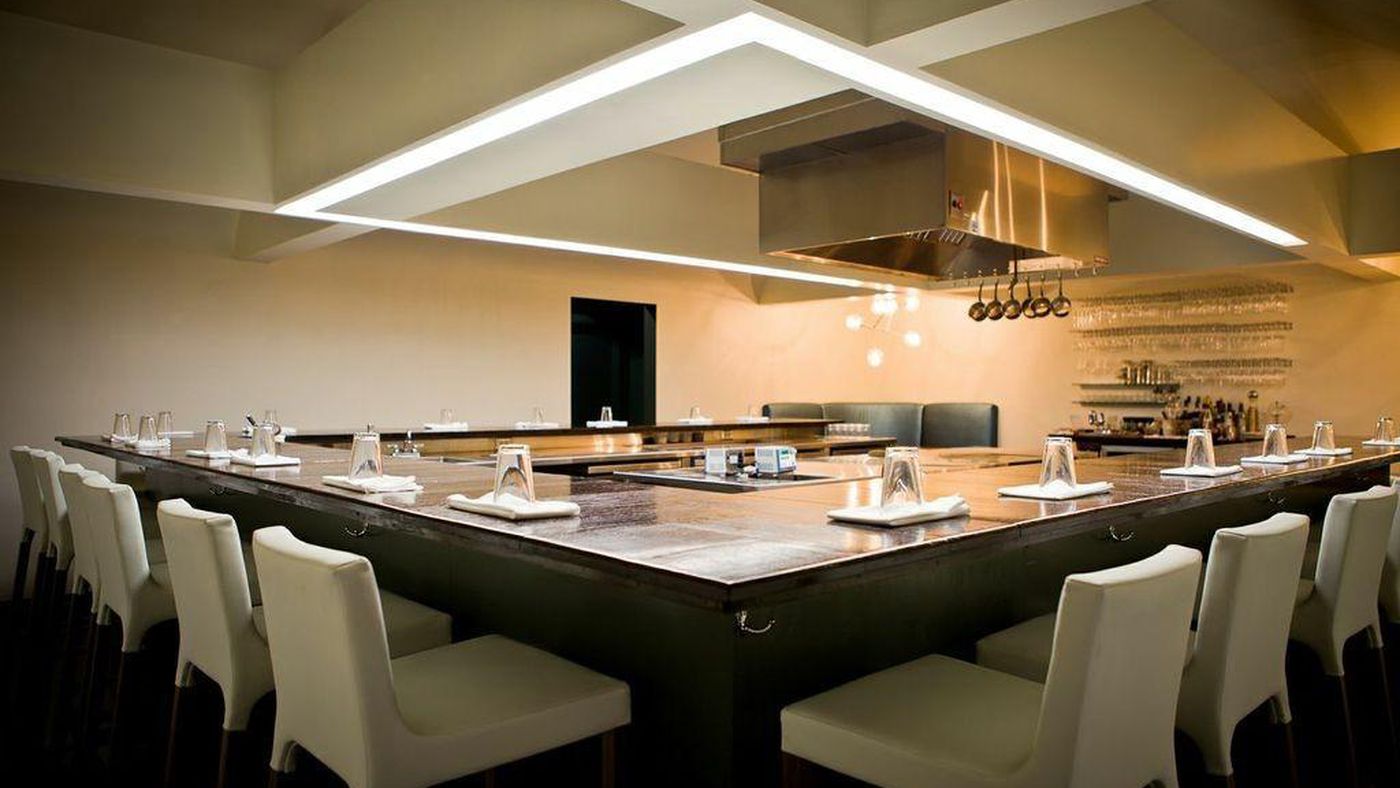 The Catbird Seat should be at the top of the priority list for any foodies searching for an exciting new dining experience.
The restaurant in Downtown Nashville features an intimate atmosphere and provides a tasting menu designed by the chef.
Brian Baxter, who formerly held positions as a cook at Husk and Bastion, is currently serving as the chef at The Catbird Seat.
The tasting menu is based on using fresh ingredients and comprises a large number of dishes that have been meticulously prepared.
If you want to enjoy one of the communal dinners at this restaurant, you should make reservations in advance. There are only 36 seats available.
3. Butchertown Hall Restaurant (Best Restaurants in Nashville)
Tel: (615) 454-3634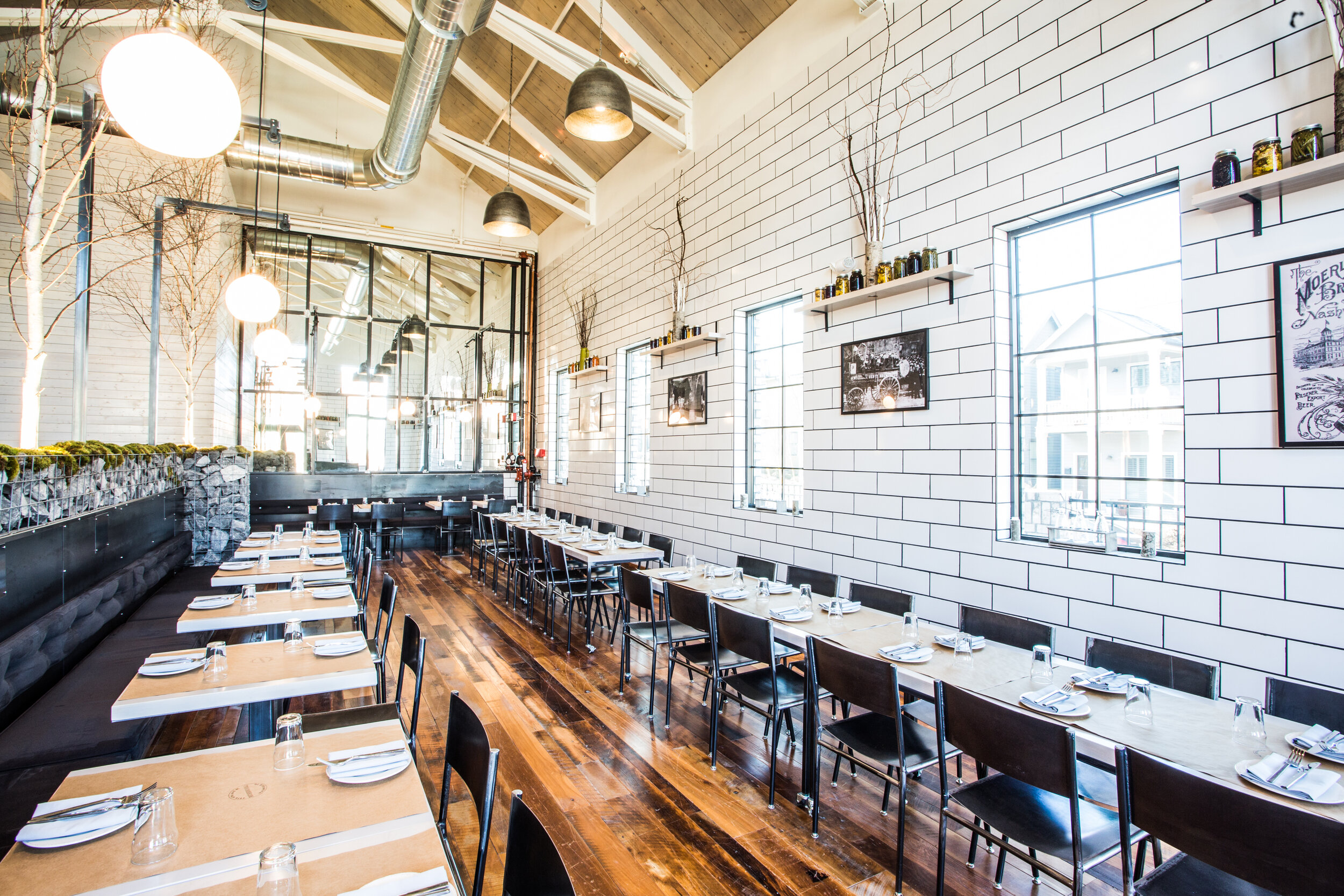 Butchertown Hall in Germantown is the destination of choice for those who have a passion for meat. You can get mouthwatering tacos in addition to a large selection of other kinds of BBQ.
If you are traveling with a large group, it is recommended that you order several small plates, such as the guacamole and the queso.
After that, you should sample some of the smoked meats that are sold by the pound. Excellent quality can be seen in both the pulled pork and the smoked brisket.
Butchertown Hall offers a wide variety of German beers in addition to various craft brews, despite the fact that the cuisine is inspired by Tex-Mex cuisine.
You won't run into many other travelers here. Butchertown Hall is the spot to go to if you want to experience fantastic meals in the same manner as a native Nashvillian would.
2. Liberty Common Restaurant
Tel: (615) 649-8900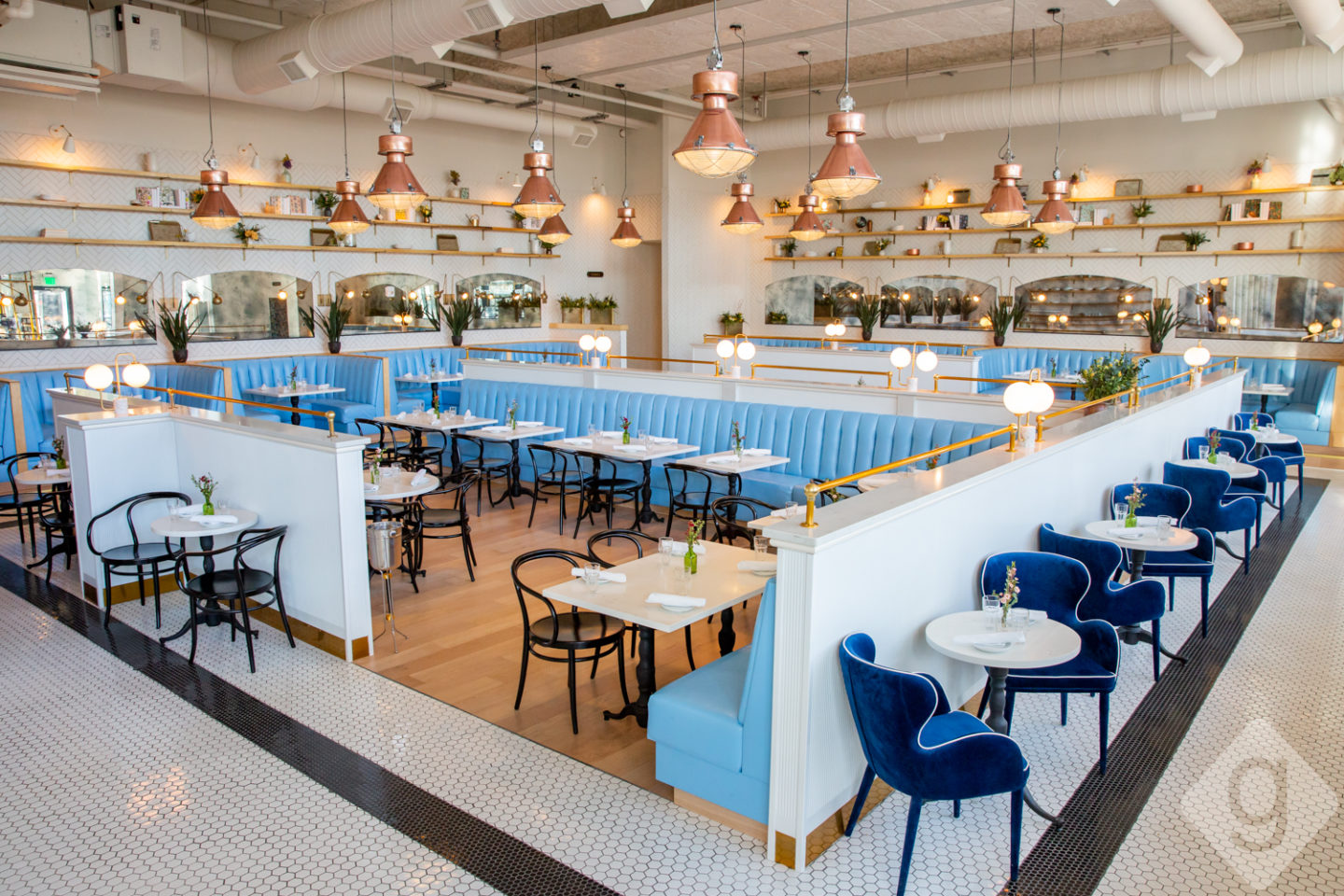 The Liberty Common is another another restaurant in Nashville that is known for providing patrons with an exceptional brunch experience.
The restaurant exudes the atmosphere of a traditional French brasserie while incorporating contemporary elements from the South.
Although Liberty Common is open throughout the day, I find that the food for brunch is the most delicious of the day.
On the menu, you'll find traditional dishes like as steak frites and croque madame. The pastry chef that works onsite ensures that there is always a wide selection of freshly baked biscuits, pastries, and sweet treats available for patrons to choose from. You really can't make a mistake by ordering anything off the menu here.
If you're in Nashville for a bachelorette party or on a trip with your girlfriends, Liberty Common is one of the top restaurants in the city that you absolutely must eat at.
1. Henrietta Red Restaurant (Best Restaurants in Nashville)
Tel:  (615) 490-8042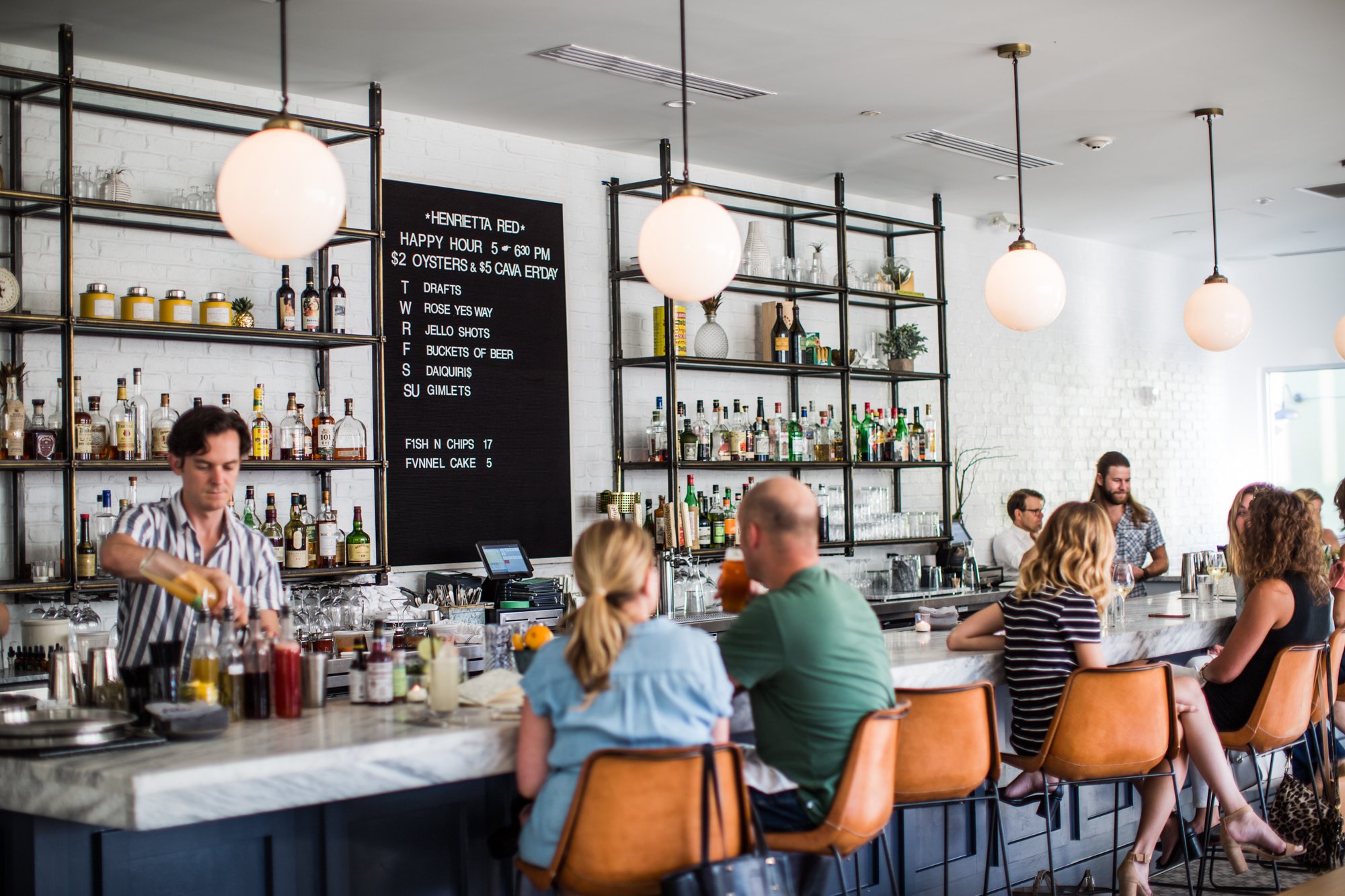 Try out Henrietta Red in Germantown for a dining experience that is both stylish and hip.
This restaurant is able to serve a wide selection of mouthwatering seafood dishes, including a raw oyster bar, despite the fact that Nashville is located hundreds of miles inland from any body of water.
On the menu, fresh ingredients take up a significant portion of the spotlight, and every dish that features vegetables is outstanding.
Given that Julia Sullivan, the chef and co-owner, is a James Beard Award Semifinalist, the excellence should not come as a surprise.
Even though Henrietta Red is known for its delicious dinners, you should be there early to take advantage of the oyster happy hour. It's the perfect place for a night out with the gals.
Attending the weekend brunch is another option for your visit here. On the menu, there is an abundant selection of one-of-a-kind savory and sweet selections, which should leave no one wanting.
20 Best Restaurants in Nashville 2023:Newshub360.net
Related Post
Credit :www.Newshub360.net