Richest Celebrities in Singapore 2023
Top 10 Richest Celebrities in Singapore 2023. Singapore is home to a lot of celebrities and many of these celebrities are world-class celebrities.
They are not only world-class but also wealthy. We have some specific ones known to be the richest. In this article, 'Top 10 Richest Celebrities In Singapore', we'll discuss celebrities appearing on our list of the top 10 richest Singaporean celebrities.
Who is the wealthiest celebrity in Singapore? And just how much are they worth? Join us as we count down the 10 richest celebrities in Singapore.
Top 10 Richest Celebrities in Singapore 2023.
10. Rebecca Lim Net Worth: US $ 23.9 million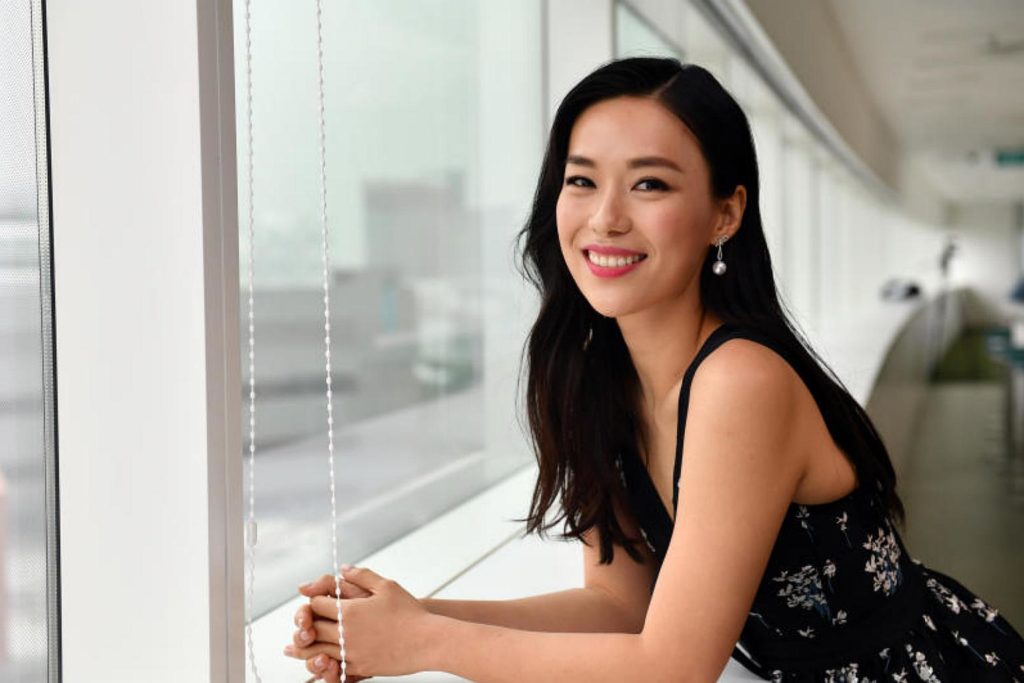 Rebecca Lim is the actress from Singapore and starred in the several Chinese and English dramas which have been produced by the MediaCorp. The actress is best known for her role as the trainee lawyer in the television series of Channel 5 "The Pupil" for which Rebecca win the best actress award in the 2010 Asian Television Awards. she also wins several other awards such as the Best Supporting Actress award in 2014 at the Star Awards and the best actress award for her comedic act in the Yes We Can.
Rebecca also won Best Performance in a Leading Role at the Seoul International Drama Awards. Rebecca has been the cover girl for numerous fashion magazines, and has been invited to Paris Fashion Week 2019 for Christian Dior and Hermes show.
In 2020, Rebecca was awarded the Best Actress National Winner – Malaysia for her performance in The Bridge and she is married today at 15 November but her boyfriend name is unknown .
Rebecca Lim Engaged
Rebecca Lim, a Singaporean actress, has announced her engagement. On Monday evening (November 15 2021), the 35-year-old shared the happy news on Instagram, along with images of the proposal, which took place on November 12 2021.
So, who is the lucky man, and when is her special day? She didn't respond to each question with specifics, simply stating that her "very discreet" prospective spouse is a 35-year-old Singaporean who works in corporate branding.
Lim claimed they were connected by a family friend early this year during a get-together at a friend's residence before all the limitations came in, according to an interview with local entertainment portal 8days.sg.
"They thought we were quite suitable for each other, so they introduced us during the dinner and we hit it off," Lim said.
In the same interview, Lim revealed that only her close friends and both their families knew they were dating.
"With the pandemic, we didn't go out much, so we just stayed home to spend time together or with the family," she told the entertainment site. "Even when we did go out for meals and people saw us, I would still say hi to people who say hi to me."
She added: "No one in the industry has met him. I just wanted this relationship to be not so scrutinised and just evolve as naturally as it can."
Lim described her husband-to-be as "honest, mature, down-to-earth and very filial" – her pillar of support that has helped her a lot in her career by "being very secure and very stable".
Lim explained that both of them were clear about their intentions from the start.
Rebecca Lim estimated net worth is US $ 23.9 million and she is ranked at No. 10 in the list of top 10 richest celebrities of Singapore 2023.
9. Adrian Pang Net Worth: US $ 25 million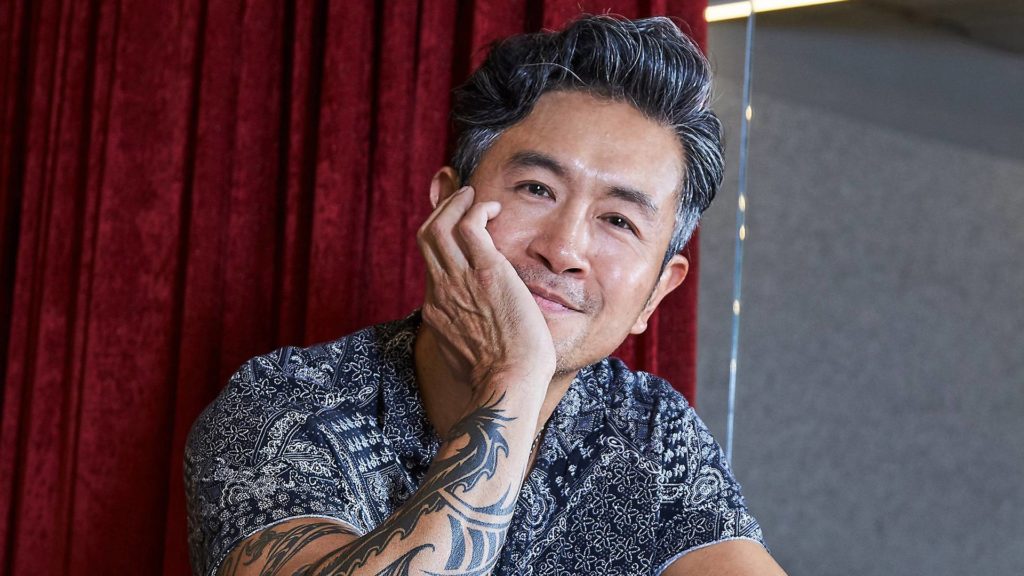 Adrian Pang is the Malaysian born Singaporean host, actor and contracted artist works under the Fly Entertainment. Adrian first came in to fame in the Singaporean television by acting in some Chinese-language and English-language television dramas which is produced by the SPH MediaWorks and MediaCorp in the 1900s.
Since then, he has diversified into hosting and theatre production. More recently, he had a small role in the Hollywood cybercrime movie Blackhat (2015), starring Chris Hemsworth and Wang Lee Hom.
Adrian Pang starred in Chinese dramas broadcast on Mediacorp Channel 8, including the 2005 blockbuster drama Portrait of Home (同心圆) . He was nominated for a Star Award for Best Actor in 2005 for his depiction of the quirky Dadi. Despite the fact that he is considerably more at ease speaking English than Mandarin, he received this honor (something many English-speaking Singaporeans can relate to). Indeed, he stated that acting in the program was challenging for him. He even refers to himself as a 'kentang,' a Malay phrase for someone who has been heavily influenced by Western culture.
He also starred in Jack Neo's romantic comedy I Do I Do (2005) with Sharon Au. He also appeared on Makan King on Channel U, Nine Lives on Arts Central and Maggi & Me on Mediacorp Channel 5. In March 2007, he clinched the coveted Best Actor award at the national Life! Theater Awards for 2006.
He has also appeared in various theatrical performances such as Forbidden City: Portrait of An Empress (2002), A Twist of Fate (2005), The Dresser, The Odd Couple and many others.
Pang is married to Tracie Howitt in 1995. They have two sons, Zack and Xander.
Adrian Pang estimated net worth is US $ 25 million and he is ranked at No. 9 in the list of top 10 richest celebrities of Singapore 2023.
CHECK THIS : Top 10 Richest Politicians in Singapore 2023
8. Fann Wong Net Worth : US $ 28.7 million
Fann Wong is the famous model, singer and actress of Singapore. She is the first Singaporean actress who win the both Best Newcomer award and the Best Actress award in the same year in 1995.
At Singapore's Star Awards 1995, Fann became the first actress to snag 3 prominent awards in the same year; Best Actress, Best Newcomer and Top 5 Most Popular Female Artiste. After gaining regional exposure and popularity in Asia through film and television productions, she became the first Singaporean actress to break into Hollywood, playing Chon Lin in the 2003 film Shanghai Knights. She was also the youngest actress to have earned an All-Time Favourite Artiste at the Star Awards after winning the Top 10 Most Popular Female Artistes award from 1995 to 2004 respectively with Xie Shaoguang. She married actor Christopher Lee on 29 September 2009.
Born in Singapore to Hakka tailor parents, Fann had three siblings—an older sister, as well as a younger brother and a younger sister named Fan Wen Qing (former child actress). She was educated at Temasek Secondary School, where she took her GCE 'O' Level examinations in 1987.
Fann was a child actor while in primary school and featured in several SBC children's programmes. At the age of 16, she won a beauty contest organised by Her World, a Singapore fashion magazine. She started a successful modelling career in Singapore, and spent the next two years modelling part-time while taking her GCE 'A' Level examinations at a private school. She afterward earned a diploma in fashion merchandising from LaSalle International Fashion School in Singapore.
Fann moved to Taiwan in 1993. One of her earliest successes was in an Oil of Ulan (now Oil of Olay) commercial aired in Taiwan and Singapore. The following year, a Singaporean television producer discovered her and cast her in Dreams Come True, a Singapore drama series. Fann soon starred in two more Singapore television series, The Challenger and Chronicle of Life.
After a year in the Singapore television industry, her role in Chronicle of Life won her Best Actress and Best Newcomer awards at Singapore's 1995 Star Awards. In 1996, her role in The Unbroken Cycle won her first regional nomination at the Asian Television Awards. She continued to star in a large array of drama serials, including A Romance in Shanghai (produced in Shanghai), Wild Orchids (filmed in Sydney) and Brave New World (filmed in Amsterdam and Belgium).
In late 1996, Fann released in Singapore her first Mandarin pop album Fanntasy, which contained a duet (theme song of her TV drama 'Brave New World') with Taiwanese singer Jeff Chang. The album was retitled I Live Alone and repackaged with two additional songs for the Taiwanese market and won 4 IFPI platinum sales awards in Taiwan, marking the start of Fann's regional success.
She also holds the record of become the youngest actress to receives the All-Time Favorite Award in the Star Awards.