Top 10 International Schools in Cape Town
There are numerous Top International Schools in Cape Town, some of which are coeducational and others which are exclusively for boys or girls. These schools have exceedingly high teaching standards. Their teachers have received specialized training in providing the needed curricula from the United States, the United Kingdom, Singapore, and Montessori.
The French Baccalaureate, International Swiss Baccalaureate, and German Abitur curricula are also available at some schools. Each of these International Schools is distinct from the others. The top ten international schools in Cape Town are as follows:
The Top 10 International or Foreign Schools in Cape Town 2023
1. Generation Schools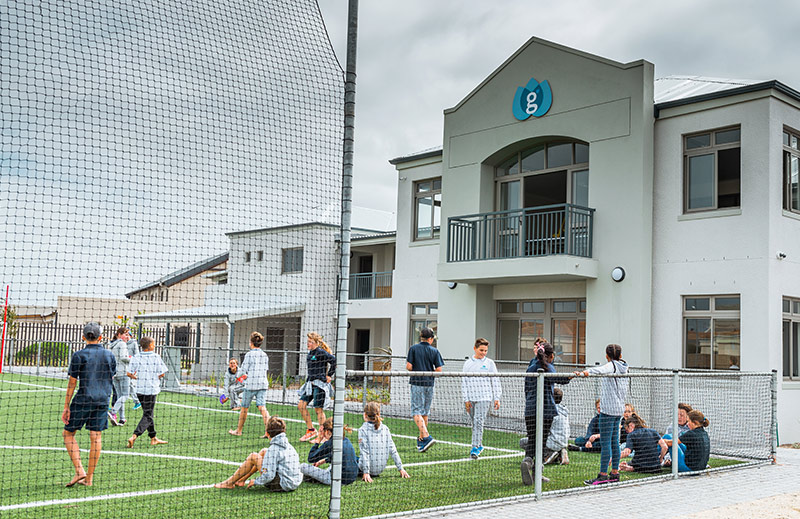 In January 2016, Generation School opened its doors. It is, in comparison, a relatively new institution. However, it has grown at an exponential rate since its start. The Montessori philosophy and the Cambridge curriculum are the foundations of their educational model.
Students are encouraged to learn at their own pace, which motivates them to learn more about their chosen subject. Generation Schools provides a positive environment in which students can pursue their academic goals and achieve their full potential.
2. The American International School of Cape Town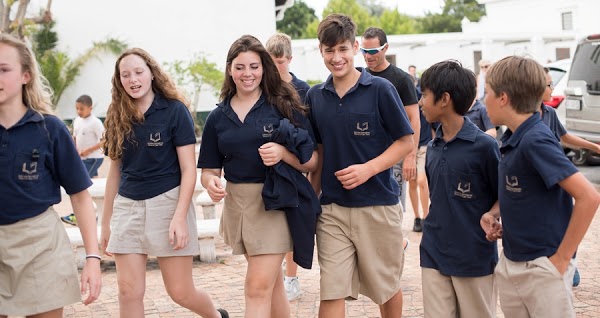 In 1997, this non-profit educational institution on 12 acres was established. It is a multinational school with over 500 pupils ranging in age from 2 to 18 years old from over 50 nations.
Students are instructed by renowned intellectual professionals from all around the world. Students have access to a wide range of options at the school. Kindergarten, elementary school, middle school, and high school are the four sections of this school.
The curriculum at this school is based on the American system. They're very good at teaching foreign languages, particularly French and Spanish. Graduates of this approved educational institution have access to colleges all around the world, with the United States of America, Canada, Australia, South Africa, and Europe being the most popular destinations.
3. Herschel Girls School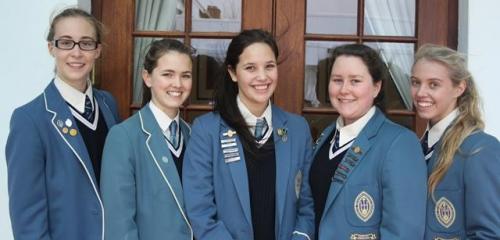 This is a reputable Anglican girls' school in Claremont, situated on a historic campus. Herschel Girls School first opened its doors in 1922. This school is known around the world for its exceptional academic achievements and advocacy for South African girls and women.
Other characteristics include strong research capabilities, high-quality education, weekly boarding, a good record in music and theatre, sports, and the ability to prepare children for life after high school.
4. Westerford High School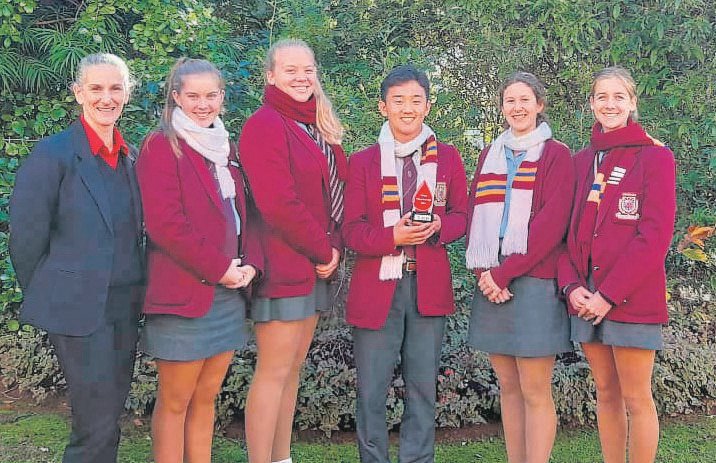 Westerford is a public, secular, co-educational high school in Newlands, Cape Town. It has a pleasant learning environment, a competent academic staff, a diverse cultural life, mandatory sports activities, and a rigorous academic curriculum.
Her slogan, 'Nil Nisi Optimum,' guides Westerford High School (Nothing but the best). For this school, only the best will suffice. The institute now has over 900 students and over 30 dedicated and competent employees.
Other attractions include an indoor sports center, a swimming pool, computer laboratories, lecture rooms, and a jubilee center, which was created in 2013 to commemorate the institution's 60th anniversary. Westerford High School is a prestigious international school that offers a high-quality education to pupils from all over the world.
5. Herzlia High School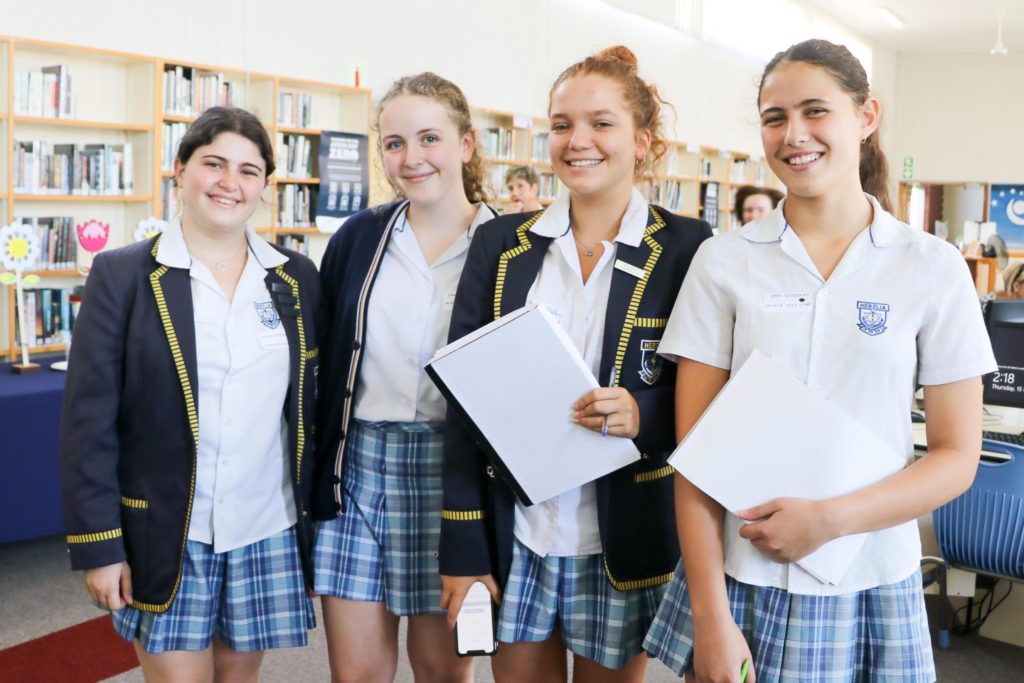 Herzlia High School has developed an exceptional reputation for holistic education, excellence, and inclusion over the years. They are willing to assist pupils with a wide range of abilities, talents, and capacities. They work hard to keep, cultivate, and build excellent relationships amongst teachers, students, and parents. As a result, kids will receive the high-quality education they deserve. This school has developed relationships with several well-known and productive academic schools all over the world.
Herzlia High School students are prepared to be global citizens. Students receive the personalized attention they deserve and require, including a wide range of options, innovative and award-winning vocational programs, mentoring sessions, and participation in a variety of sports (squash, basketball, soccer, chess, rugby, netball, cricket, tennis, golf etc).
Alternative sports (cycling, Pilates, surfing), an internal publication (the Student Herald), cultural activities (voice ensemble, music ensemble, school plays, debating), and a variety of outreach, clubs, and societies are among the others. Enrolling in this model citadel of learning can help pupils achieve a lot.
6. Bishop Diocesan College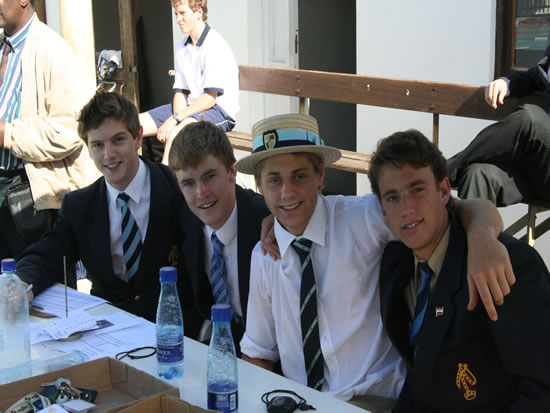 Bishop's Diocesan College is an all-boys, faith-based, independent school with a strong dedication to essential areas of educational practice such as cultural, and spiritual, academic, pastoral, activities. There is a college, a preparatory school, and a pre-preparatory school there.
Bishop's Diocesan College employs around 1,000 people from all over the world and has over 1,500 students. Despite the fact that this is a high-ranking and extensive school, it functions in small groups to ensure that each child receives the training they need. This school's teaching technique and curriculum are unique in that they are oriented on maximizing students' abilities.
7. El Shaddai Christian School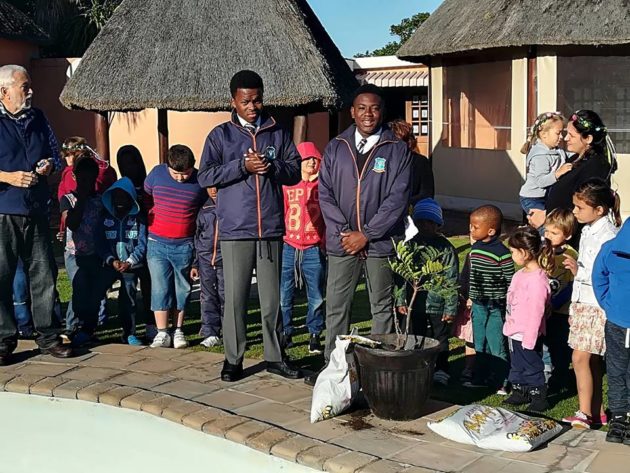 El Shaddai Christian School is a lively, motivating, and complete independent coeducational school located in the beautiful Durbanville rolling hills. Biblical discipline, values, and academic excellence are all important to this school.
It follows the Cambridge curriculum, which prepares students for higher education in the United Kingdom. Primary, pre-primary, and high schools make up this institute. Teachers are trained to pay close attention to children, which is why class sizes are kept to a minimum of 20 students. Their learning occurs in the context of both structured and unstructured play.
8. Hout Bay International School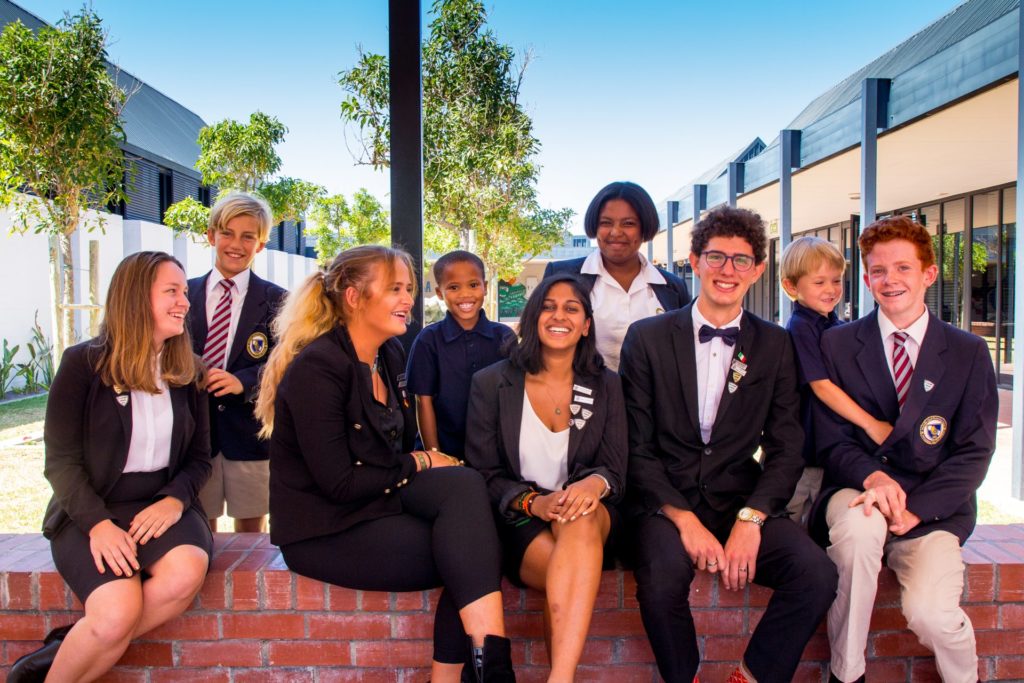 This is a model coeducational school with International Baccalaureate and Cambridge curricula for its students. This amazing organization encourages students to build the skills and fundamental abilities that will help them achieve academically and experience the globe. Hout Bay International School declares itself to be "proudly South African," but it upholds an international level and philosophy that is unrivaled.
9. Deutsche International Schule Kapstadt or  German International School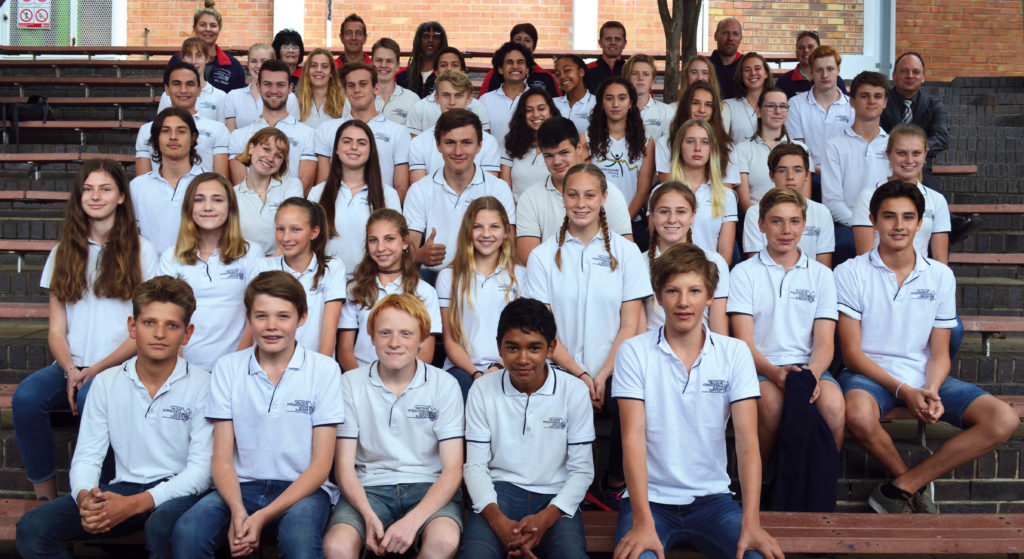 This is a fantastic bilingual coeducational school. It is separated into three sections: high school, primary school, and middle school. German International School is another name for it. This institution exposes its students to a global and European environment. This school's teachers are mostly from Germany and South Africa.
It offers university entry qualifications across Europe and South Africa. This school uses cutting-edge technology, as well as a variety of teaching methods, with a heavy emphasis on music, academics, sports, and other extracurricular activities.
10. Blouberg International School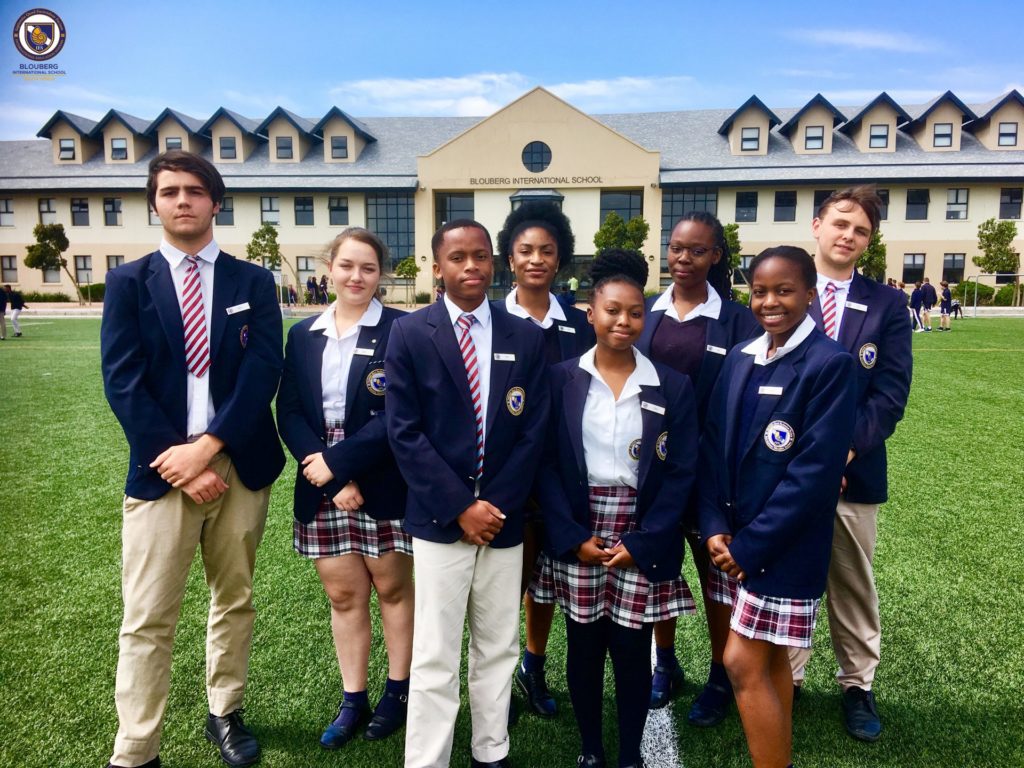 This is a dynamic and excellent coeducational international school that is proud to use the British National Curriculum. Graduates of this illustrious institution leave well-prepared to confront life's many difficulties and/or continue their academic pursuits at universities and schools of education around the world.
Sending your child/children to this fantastic school is one of the best decisions parents can make for their child/children today. The Table Mountain and the Atlantic Ocean form a striking background for Blouberg International School.
CHECK THIS OUT :
♦  Schools in South Africa That Charge More than R200,000 Fees
♦  University Rankings in South Africa 2023 [Univ of Cape Town is 2nd ]
♦  High Schools in Durban, 2023 [ Durban High School is 2nd ]
♦  Private Schools In Johannesburg [ St. Martin's is 3rd ]
♦  South African Universities With The Best Academic Performance
♦  Best High Schools in Johannesburg [ St John's College is 2nd ]
Credit : Newshub360.net
Students' potentials will be boosted by attending one of Cape Town's International Schools. Their tuition and admission requirements differ from one school to another.