The 11 Weekend Getaways Perfect for Families in Pennsylvania 2023: There are a lot of exciting sites to visit in Pennsylvania, and it doesn't matter if you live there full-time or are just visiting from New York City or Boston; the Pennsylvania State is full of destinations worth seeing.
Pennsylvania is sometimes referred to as "Kidsylvania" due to the abundance of family-friendly activities found across the state, which range from large cities to small villages, roller coasters, state parks, and sandy beaches.
The places that you may visit here are perfect for affordable weekend getaways, weeklong vacations, and even spur-of-the-moment trips that won't blow your savings account.
Therefore, without further ado, here are some fantastic suggestions for weekend getaways in Pennsylvania that are suitable for families!
11 Weekend Getaways Perfect for Families in Pennsylvania 2023
1. Chocolate Overload in Hershey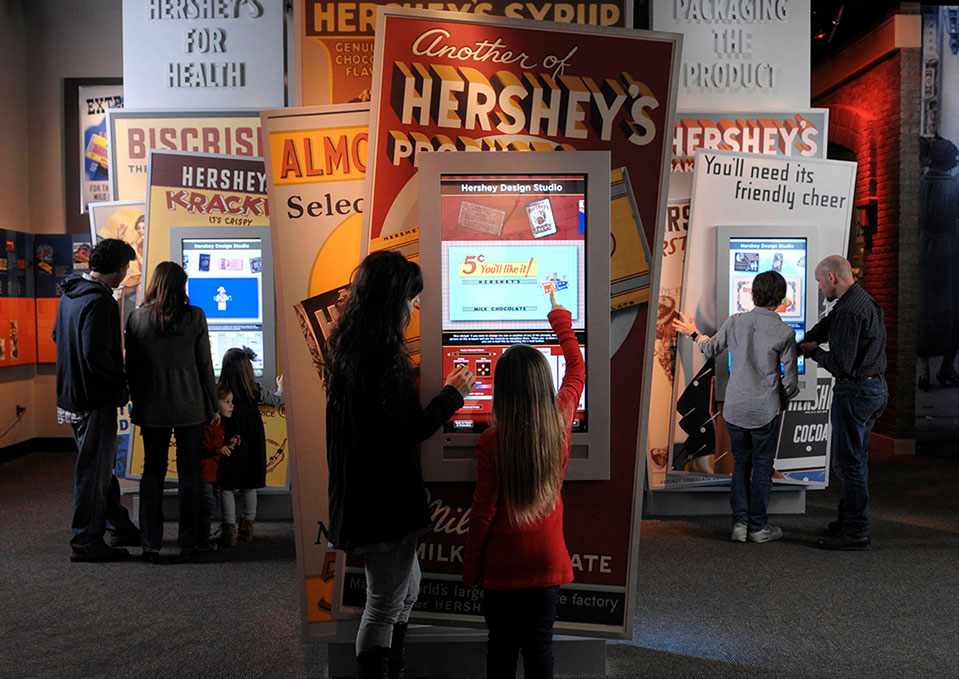 Chocolate enthusiasts of all ages will have a good time in Hershey participating in chocolate-centered activities and eating chocolate-themed goodies. The Hershey Story Museum is one of the most popular tourist destinations in Pennsylvania.
Here, visitors may gain an understanding of the chocolate-making process as well as the history of the Hershey brand. Amusement park with various rollercoasters, games, and live entertainment, Hershey Park is located in Hershey, Pennsylvania.
Other attractions, such as "Create Your Own Candy Bar," "4D Chocolate Mystery," and the "Chocolate Tasting Experience," need purchased tickets, however the Hershey's Chocolate Tour is completely free.
Hershey is only two hours and thirty minutes away from Philadelphia, while New York City can be reached in under three hours.
2. The Poconos Mountains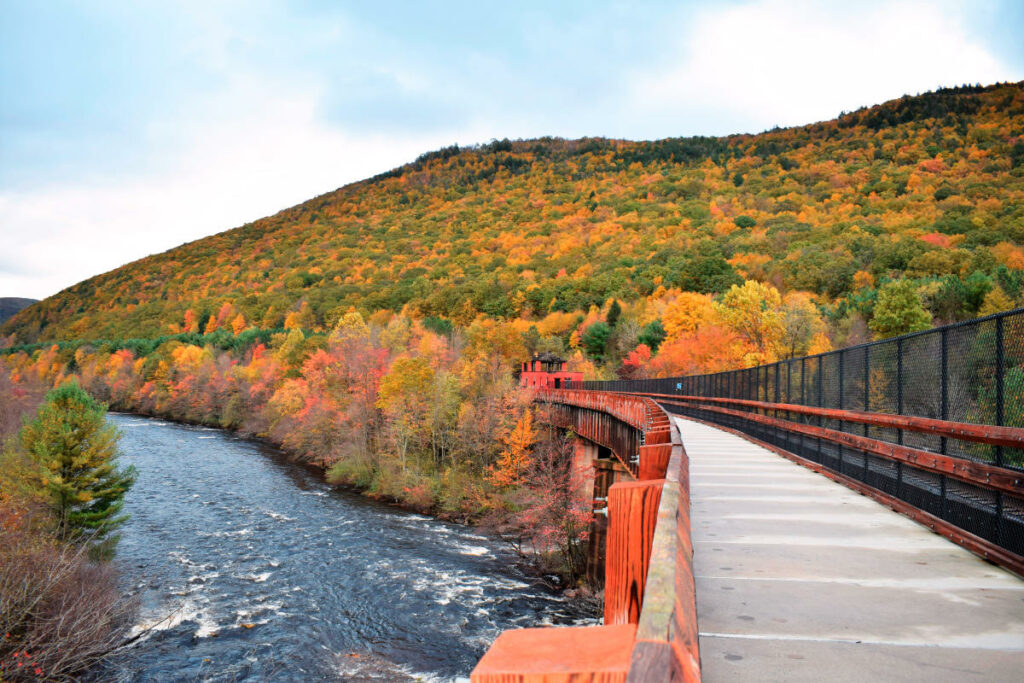 This mountainous region of Pennsylvania is an excellent location to educate your children about life, the natural world, plants, and animals. Outdoor enthusiasts will find the Poconos to be a veritable paradise.
There is a selection of hotels in the Poconos that are suitable for families, such as the Great Wolf Lodge, which features both an indoor waterpark and a treehouse water fort.
Your children are welcome to spend as much time as they like having fun on the water slides, raft rides, and lazy rivers. In addition, this location features a variety of creative activities and an arcade for everyone's amusement.
You could also plan a trip to the Poconos that is more focused on nature by reserving a campsite at Mountain Vista or the KOA and then going on a stroll through the woods to view the waterfall at Bushkill Falls.
Skytop Lodge is a resort in the Poconos that caters to older children and offers convenient access to outdoor activities such as hiking, bicycling, and ziplining.
If you want to spend time in nature but aren't crazy with the concept of "roughing it," then "glamping" is probably going to become your new favorite way to spend time outside.
3. History & Culture in Philadelphia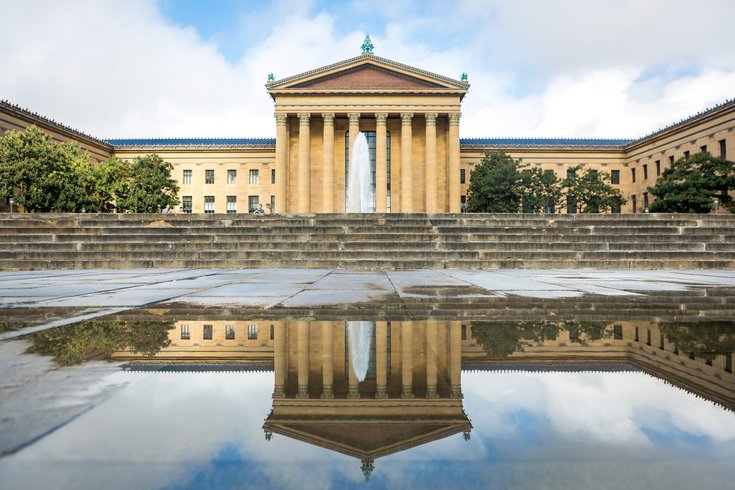 Philadelphia is a fantastic destination for a family weekend since it has so many fun things to do that won't break the bank but will yet keep the kids entertained.
You can have a great history lesson with the kids by taking them to learn about Independence Hall and the Liberty Bell, and you can also take them to the Franklin Institute to check out the science displays there.
Your family may want to take advantage of the pleasant weather to visit the gigantic Smith Memorial Playground & Playhouse, which is the equivalent in size to six football fields.
You shouldn't waste your weekend by not paying a visit to the well-known "LOVE" sculpture, the Philadelphia Museum of Art with its steps made famous by the Rocky movies, or the beautiful Benjamin Franklin Parkway. All of these places are worth seeing.
4.  Art & Play Time in Easton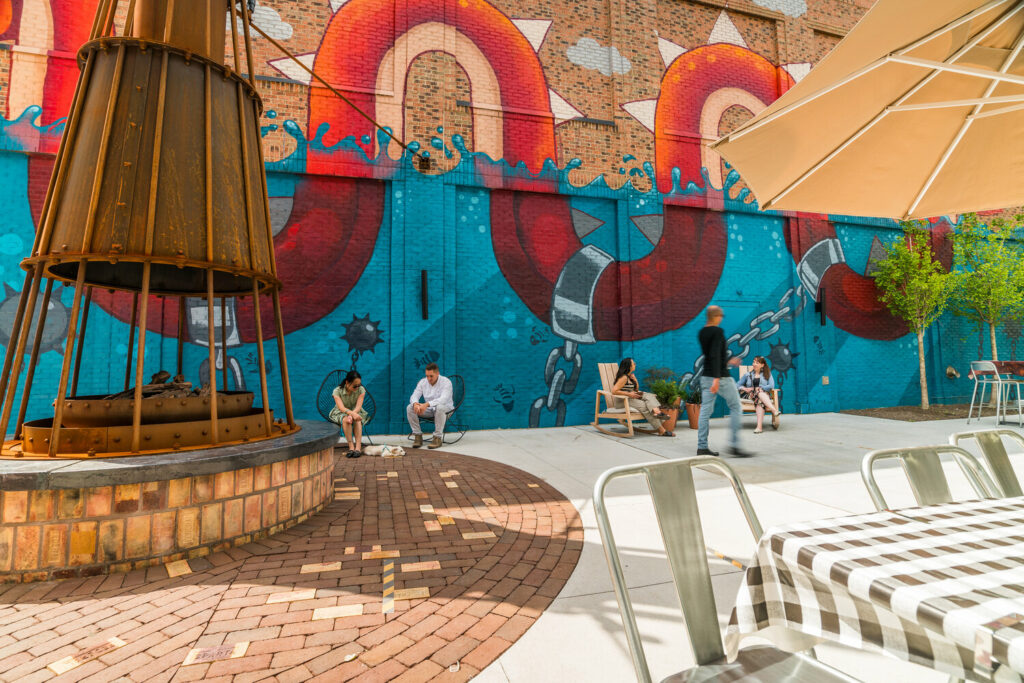 A visit to Easton, Pennsylvania, on your weekend excursion is a necessity if you have children who like drawing, coloring, and other creative pursuits.
This location houses the Crayola Crayon Factory, where visitors may observe live demonstrations of the crayon-making process and experiment with a wide variety of arts and crafts supplies.
Young people who get a kick out of creating art may easily while away a couple of hours here having fun with all of the various art equipment.
While you're in town, you should also make time to stop at the National Canal Museum, where you can steer model boats through a scaled-down version of the country's canal system.
5. Amish Culture in Lancaster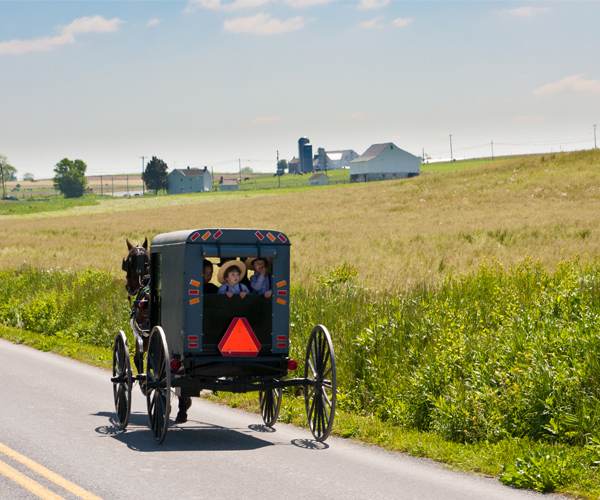 The Amish lifestyle can be intriguing to learn about as a family, but the stores and the rolling hills in the countryside may be more appealing to adults.
Amusement park Dutch Wonderland is a terrific place for children younger than eight years old to have fun, so bring them there! This is a tiny amusement park located in Lancaster, Pennsylvania.
It features a variety of attractions, such as miniature roller coasters, Princess storytimes, bumper cars, and more.
Barnyard Kingdom at Country Barn, The Comic Store, the Hands-on-House Children's Museum, the Lancaster Science Factory, and the Landis Valley Village & Farm Museum are some of the other exciting and family-friendly activities to do in the neighborhood.
6. Cave Exploration in Kutztown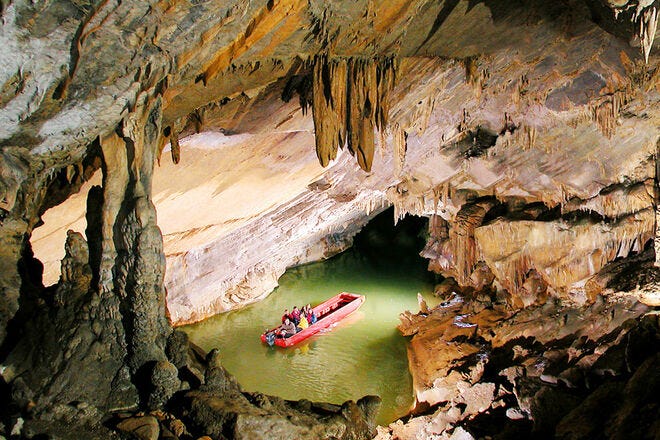 Crystal Cave Park, a subterranean marvel located close to the city of Kutztown, is regarded as one of the most impressive examples of a national park in the state of Pennsylvania.
Since its discovery in 1871, this cave has been visited by an incredible number of people each year. In addition to that, it is situated in the center of the Pennsylvania Dutch Country.
During the months of March through November, the cave is accessible every day, and on Halloween, it even offers ghost light tours for a frightfully exciting occasion.
During the warm summer months, a café and ice cream shop that provides both traditional American desserts and Dutch delicacies are available.
In addition, there are a number of breweries and vineyards in the region, in addition to the Renningers Antiques and Farmers Market.
7. Sesame Place in Langhorne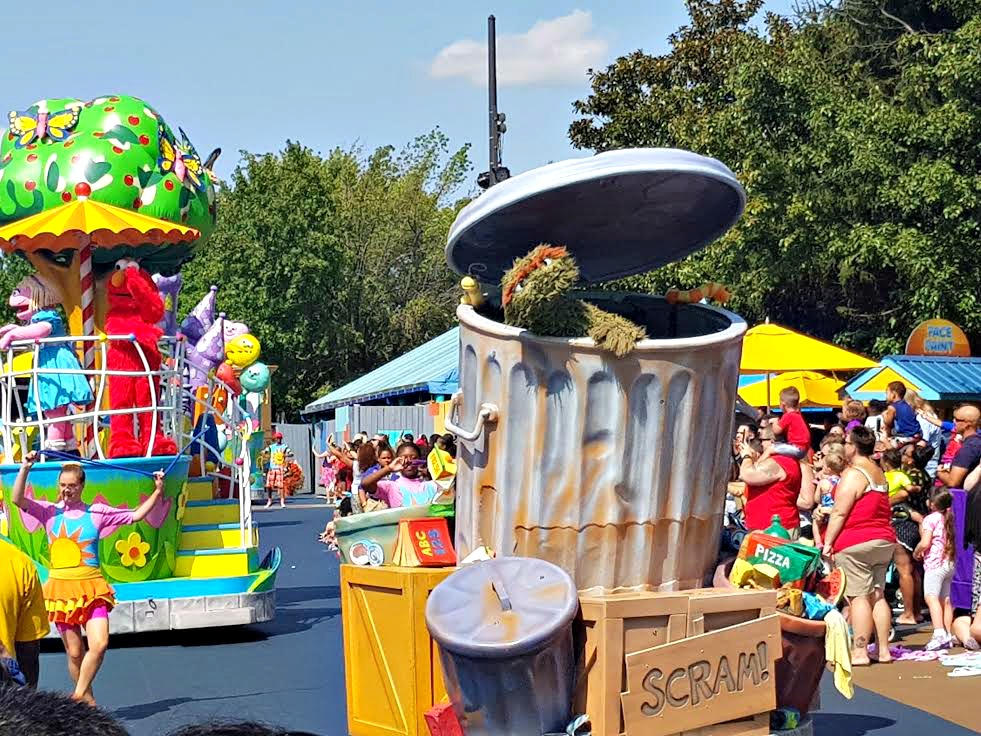 It doesn't matter if you grew in the 1970s, the 1990s, or the 2010s—Sesame Street is a well-known institution in virtually every community in which children are raised in the United States.
The amusement park known as Sesame Place can be found in the town of Langhorne, which is only a half-hour drive from Philadelphia and two hours and fifteen minutes from New York City.
Children from two to seven years old absolutely adore coming to this location and getting to interact with the characters whom they look up to the most.
A weekend break with kids can also include trips to Core Creek Park, BounceU, and the Langhorne Heritage Farm, all of which are enjoyable locations to explore.
8. Kid-Friendly Activities in Pittsburgh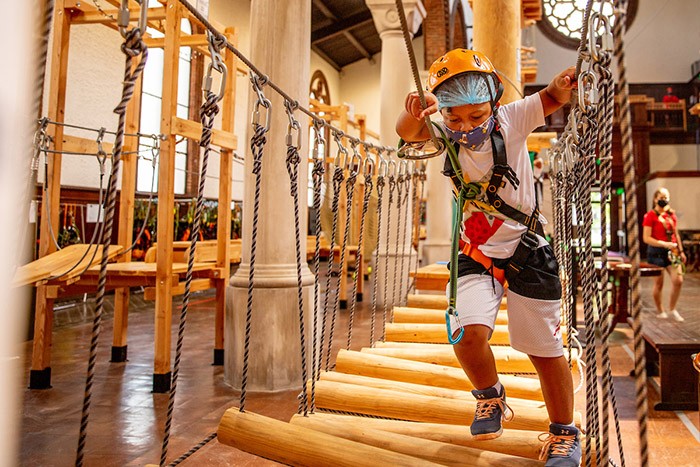 If you have a family, Pittsburgh is the perfect spot to spend the weekend as a vacation destination.
Visit the Children's Museum of Pittsburgh to get your trip off to a great start, then go on to the Duquesne Incline, the Pittsburgh Zoo, and the PPG Aquarium later in the day.
The Carnegie Science Center, Idlewild & Soakzone, Just Ducky Tours for a guided land/water adventure, and Kennywood Amusement Park for classic rides and roller coasters are some of the other exciting activities that you and your family may enjoy together during your weekend break in Pittsburgh.
9. Splash & Play in Erie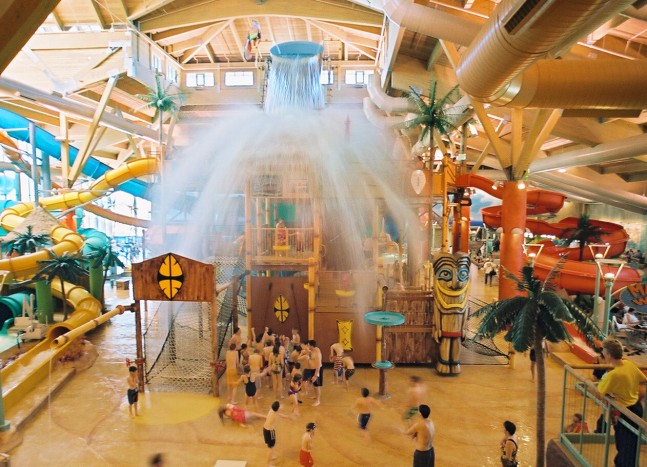 Splash Lagoon is a terrific excuse to visit Erie for a family weekend. Even if the temperature outside has decreased and snow is falling, this is one of the best indoor waterparks in the United States, providing a place for parents to keep their children active and delighted despite the inclement weather.
Wild Waters Wave Pool, Adventure Bay, the Tiki Treehouse, and Laser Tag are some of the attractions that guests may enjoy.
Other family-friendly activities in Erie include the Erie Zoo, the Experience Children's Museum, Harbor View Miniature Golf, and Presque Isle State Park, where visitors may swim in the summer and snowshoe in the winter.
Erie is just approximately two hours away from Pittsburgh.
10. Skiing at Blue Mountain in Palmerton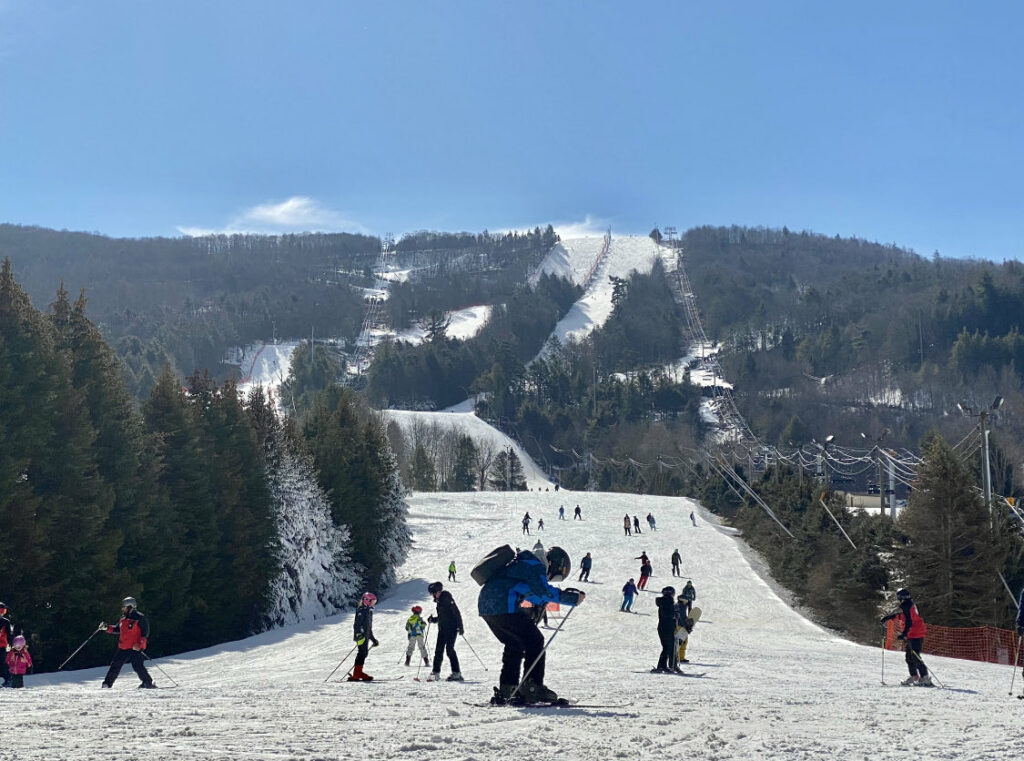 Skiing at Blue Mountain, which is located in Palmerton, Pennsylvania, is considered to be among the best in the state; thus, you should consider taking a weekend vacation there when it is snowing.
There are 16 lifts that make it simple to go back up to the top of the mountain, and there are 39 routes that are challenging for skiing and snowboarding.
There is also a terrain park and options for tubing, all of which are activities that are certain to keep children entertained. The snow tubing park features up to 30 lanes, each of which is longer than one thousand feet, and there are three lifts to carry you back up so you can do it all over again.
Nearby lodging partners include hotels, bed and breakfasts, and regions where vacation homes may be rented out.
White water rafting is also available at the Lehigh Gorge, which is approximately 18 miles distant from Blue Mountain and is accessible throughout the warmer months of the year.
Penn's Peak is a mountainside location that not only provides entertainment but also holds concerts during the summer.
11. Charming History in Lahaska
When you take your loved ones to Bucks County Peddlers' Village in Pennsylvania, you may give them the gift of "time travel" for a weekend.
Since the 1960s, tourists have been flocking to this historic hamlet to see its picturesque colonial architecture, beautiful gardens, and assortment of hotel and retail options.
The Giggleberry Fair is an indoor family fun facility that has seasonal activities and an obstacle course. Birthday weekends are a particularly good time to visit.
Check out the Gingerbread Competition & Display and the Christmas Festival if you go during the holiday season. If you come back later in the year, you won't want to miss the Maine in March Lobster Feast, Lahaska Restaurant Week, or the Scarecrow Festival.
11 Weekend Getaways Perfect for Families in Pennsylvania 2023 – Newshub360.net
Related Post

Credit : www.Newshub360.net