The 12 Coolest Themed Hotel Rooms in the USA 2023: A beautiful hotel room is a delight, but a hotel room with a whimsical theme may give a comprehensive experience that is sure to thrill the adults as well as the children.
There are rooms available for people who like dogs, people who like the movie Jurassic Park, people who are looking for romance, people who are interested in art, and people who like just about anything else.
Finding them could be a little more challenging, but if you go through our list, you're bound to discover an accommodation that's just right for your trip.
12 Coolest Themed Hotel Rooms in USA 2023
1. Roxbury Motel – Roxbury, New York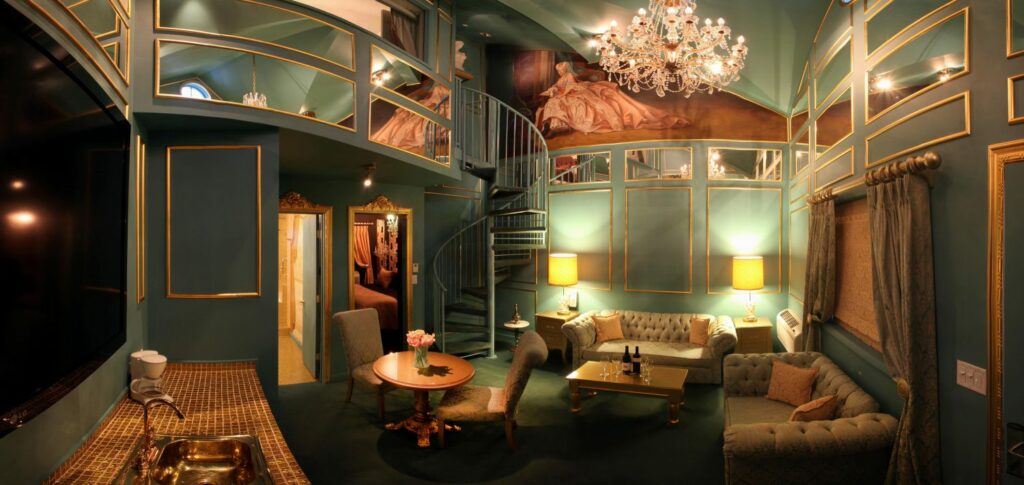 The Roxbury Motel, which is located in the Catskill Mountains, provides not only a getaway from the bustling metropolis but also a respite from everyday life.
It has rooms decorated in a fantasy or fairy-tale style that can be found within a house, cottages, or a hotel.
The guest is able to select the facilities that they desire, which in turn determines the cost of their stay.
Due to the incredible level of care that has been put into everything, you will feel as though you are a part of a stage set in a Tim Burton film.
The first trip that the owner took to the waterfall located on the property served as the impetus for the design of the forest-themed home.
It is a true masterpiece that will trick you into thinking that you are actually dozing off in the middle of a magical woodland in real life.
2. Madonna Inn – San Luis Obispo, California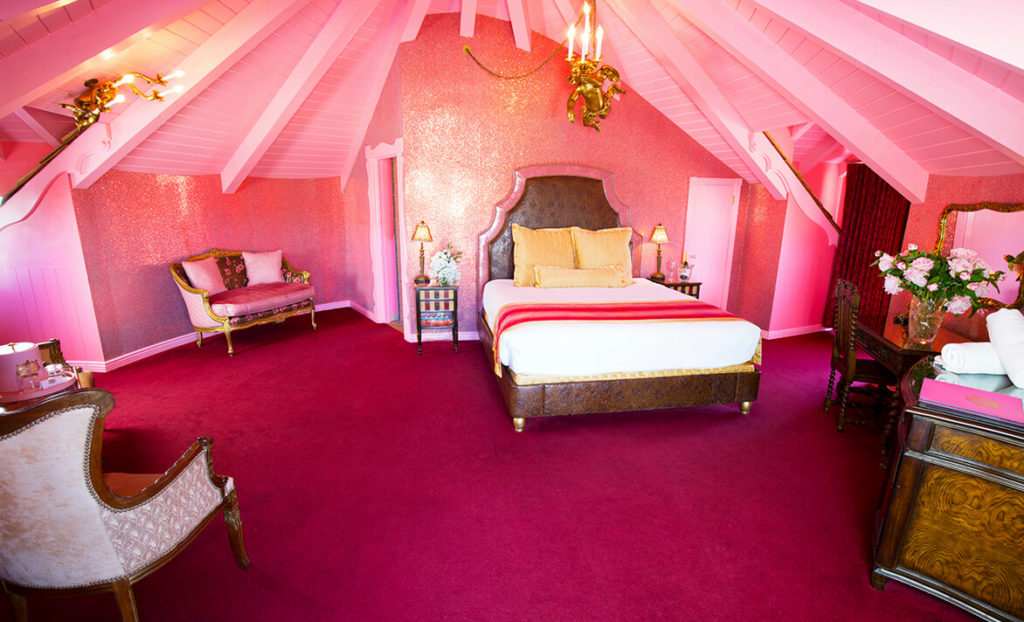 The Madonna Inn is a hotel that is known all over the world and offers a blend of luxury and quirkiness to its guests.
You won't have to make any sacrifices when it comes to the level of comfort you experience here; yet, depending on the kind of stay you're searching for, each room features a distinctive motif that you may take pleasure in.
The Austrian suite is one of the most opulent accommodations, with its gilded Baroque furnishings evoking visions of Austrian monarchy.
It is housed in a hilltop apartment and is only accessible by an elevator.
3. Loews Royal Pacific Resort at Universal Orlando Resort – Orlando, Florida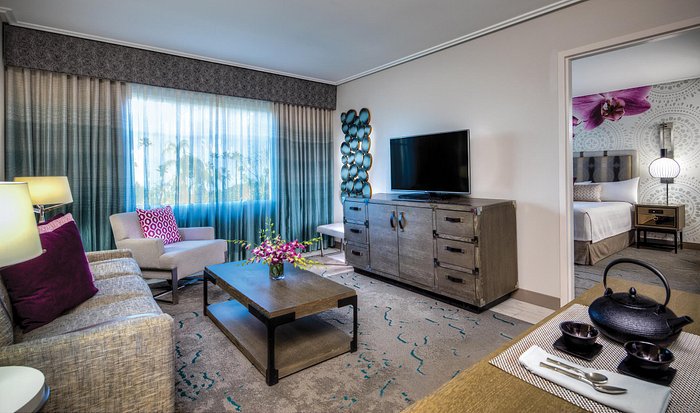 The Jurassic Park series is becoming increasingly famous, and as a result, Universal Studios has expanded its Jurassic Park-themed entertainment to encompass numerous suites.
One example of this is the kids' room at the Loews Royal Pacific Resort at Universal Orlando that is dedicated to everything related to the Jurassic Park brand.
There are dinosaur tracks all over the place, as well as raptors that peep out from the wallpaper.
The gyrosphere beds are designed to pay homage to the most recent movie.
Coolest Themed Hotel Rooms in USA
4. Jules' Undersea Lodge – Key Largo, Florida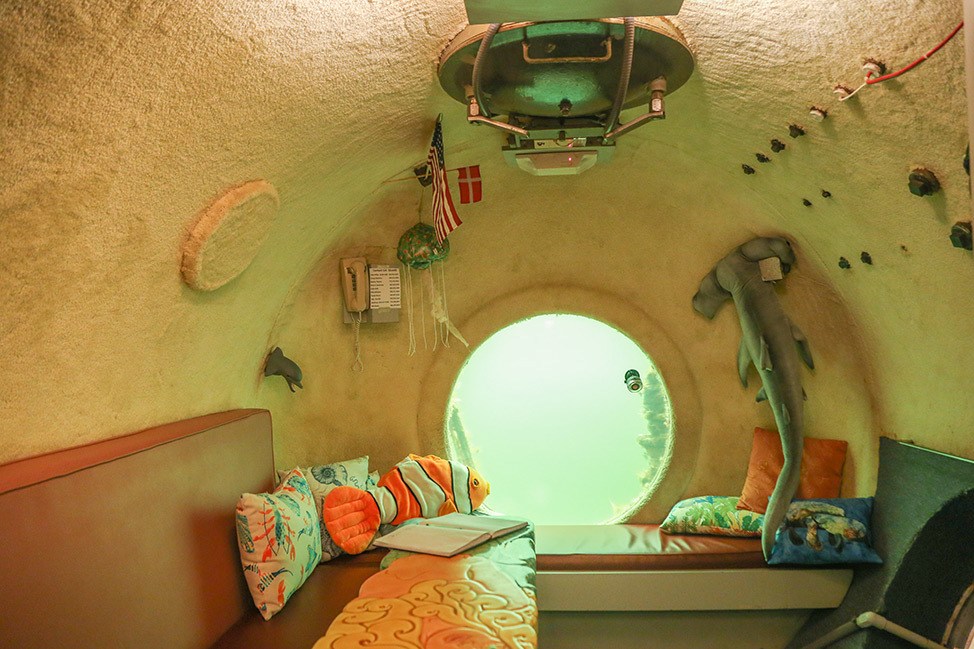 In order to check into Jules' Undersea Lodge, an underwater hotel, one must first descend 21 feet below the surface.
If you are not already a licensed diver, you will have to complete a diving course that lasts for two hours before you are allowed to descend to your lodging.
It's a "cottage" on the bottom of a lagoon in Key Largo, and it comes with lots of creature amenities including a full kitchen. However, if you're not in the mood to cook, you can even have a pizza delivered.
There is a hot shower available, as well as other forms of entertainment, such as music, movies, and literature; nevertheless, the highlight to watch is the view of the ocean and the marine life that swims past.
5. Dog Bark Park Inn – Cottonwood, Idaho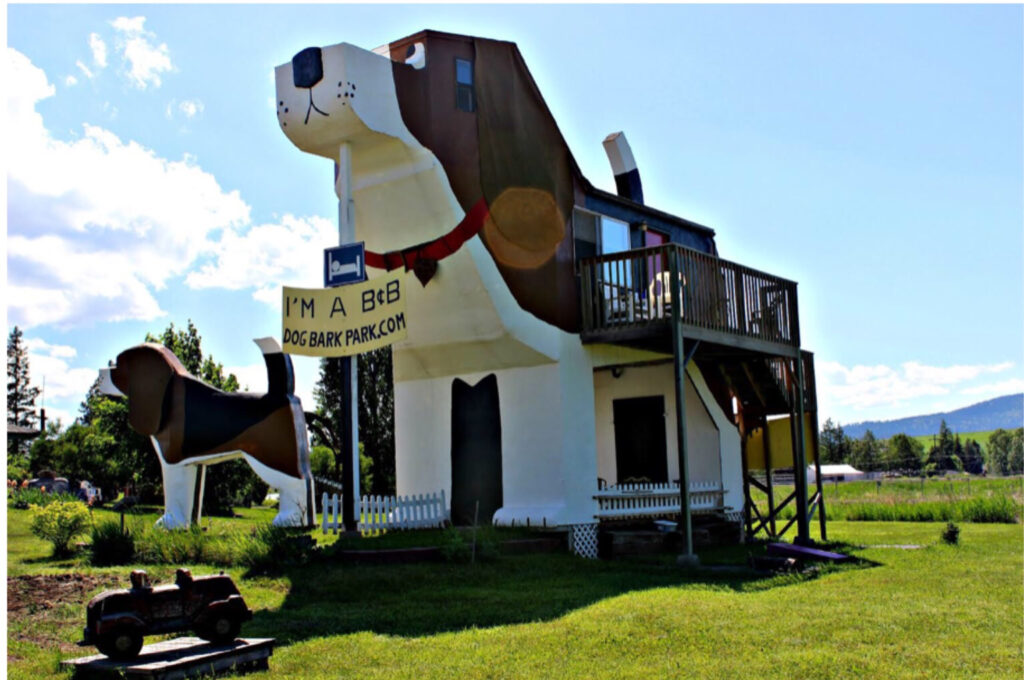 This one-of-a-kind inn features a canine motif all throughout, from biscuits in the shape of canines to wooden sculptures of the animals.
Your room is equipped with a sleeping loft, a private bathroom, a microwave, a mini-fridge, and a coffee maker for your convenience. It can accommodate a maximum of four guests.
The entire structure is designed to resemble a gigantic beagle, and the hotel is sometimes referred to as the "largest beagle in the world.
" The townfolk refer to him as Sweet Willy. According to the proprietor, Frances Conklin, "responsible pets arriving with their well-behaved humans are welcome to stay with prior approval." This means that you are welcome to bring along your own four-legged companion.
6. Capitol Reef Resort – Torrey, Utah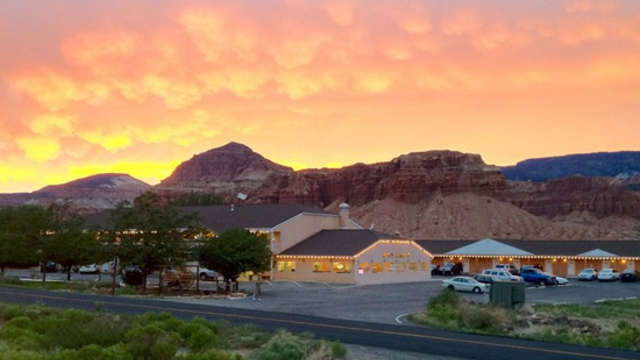 This resort is situated on the outskirts of Capitol Reef National Park and provides guests with a range of lodging options, including authentic Conestoga wagons that transport guests back in time to the early days of the American West.
Your stay will naturally be quite a bit more lavish, complete with cozy king beds as well as two sets of twin bunks, making it an excellent choice for a family since it can accommodate up to six visitors.
Although they may be based on designs from the 19th century, you won't have to rough it like the pioneers because each of them has air conditioning and private bathrooms are just a few steps away from them.
Spend the day taking in the breathtaking natural surroundings of the Red Cliffs and spend the evening unwinding with friends and family around the fire pit while gazing up at the dazzling canopy of stars.
Coolest Themed Hotel Rooms in USA
7. The Carlton Arms – New York City, New York
This one-of-a-kind hotel was the first of its kind to open in New York City; it was an art hotel, and it was created with art enthusiasts in mind.
As part of its art residency program, each of the rooms in this hotel in Manhattan has been uniquely designed and painted by a different artist. This gives each room its own distinct personality.
The artists were allowed to stay on-site and were given carte blanche to decorate the space in whatever way they saw fit.
Not just the rooms, but even the halls are decked up with colorful works of art, and the lobby is designed to look like a speakeasy from the time of Prohibition and has ever-changing paintings and artwork.
The amenities are simple, but every room has Wi-Fi and either a private bathroom or access to public restrooms.
8. Pirate Island Hotel – Winter Haven, Florida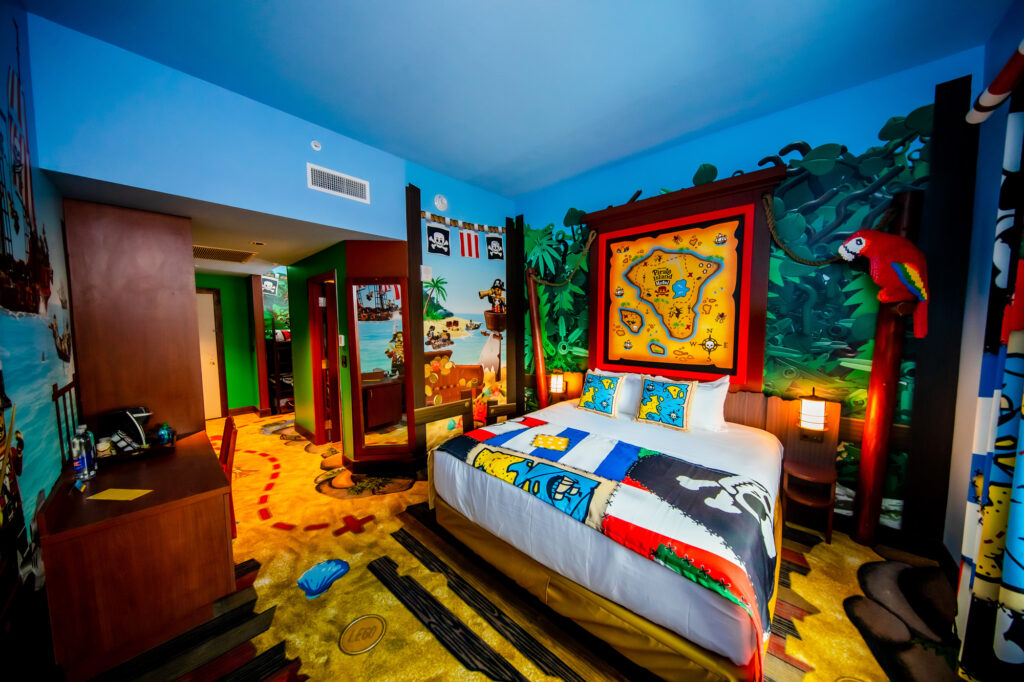 The Pirate Island Hotel is a component of LEGOLAND and offers the ideal base for families with immersive themed suites that are likely to excite children of all ages, as well as some adults.
More than 600 models, totaling over 1.6 million LEGO bricks, may be seen strewn over the grounds of the property.
The entrance is marked by the sunken remains of a massive LEGO pirate ship that measures 34 feet in length.
Each of the 146 rooms has space for up to five guests, a colorful and swashbuckling theme, a king-size bed, and a separate sleeping section for children that includes a bunk bed, a trundle bed, and an entertainment center.
There are also four suites available for bigger parties, each of which can accommodate up to seven guests.
9. The Curtis – Denver, Colorado
This colorful hotel is in the heart of Denver's theater area, directly across the street from the Denver Performing Arts Complex.
Each level features a unique theme, decorated with diverse pop art, and there is at least one "hyper-themed" room or suite, in which the creativity has been allowed to run wild.
The video game suite features a Donkey Kong arcade as well as board games, a "Lucy and Desi" area, a Star Trek room, and a great deal of other options.
Even if you have the option of selecting a regular room, there is no need to do so. It's all about having fun here; Elvis may even be the one to wake you up in the morning.
Coolest Themed Hotel Rooms in USA
10. The Liberty, a Luxury Collection Hotel – Boston, Massachusetts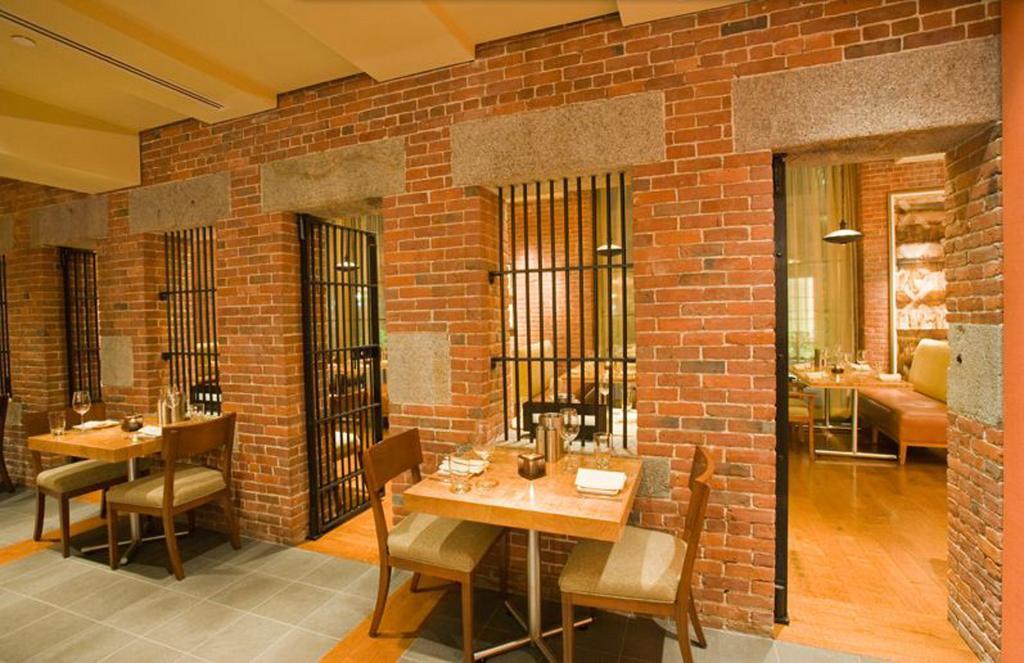 The Liberty, which was formerly a prison in downtown Boston and was home to notable inmates such as Malcolm X, is now a luxury hotel placed in a historically significant location.
The prison was established in 1851, but it was forced to close its doors over 140 years later owing to an increase in the number of inmates.
It underwent a transformation into a luxurious lodging establishment in 2007, during which most of the original building was preserved.
A portion of the old prison cells have been incorporated into the hotel restaurant, where guests can dine while drinking in what was formerly used as the drunk tank.
It is even possible to hire a room that is a part of the actual jail and has luxurious touches added to it.
Be careful, though, that some of the inmates don't appear to have ever left the facility, since there have been many stories of unexplained occurrences.
11. 21c Museum Hotel – Lexington, Kentucky
The 21c Museum Hotel is both a sophisticated boutique hotel and a modern art museum.
The building that houses both establishments is listed on the National Register of Historic Places and dates back to 1913. It was once used as the Fayette National Bank.
The Queen's Gambit-inspired "Harmon Room," which is located in the downtown area of Lexington, is available for guests to reserve.
This more recent addition has a chessboard installation that is larger than life and hangs from the ceiling.
It is adorned with historical furniture, mid-century contemporary décor, vintage accessories, chess books and sets, and unique artwork, all of which were purchased from local suppliers and dressed by them.
12. Chateau Avalon – Kansas City, Kansas
This French chateau is situated on 28 forested acres and is comprised of 61 guest rooms and 23 concept suites.
Each of these accommodations features a different design motif, so providing guests with one-of-a-kind experiences.
You have the option of going to Camelot, the jungle, an Italian home, an island in the middle of the ocean, a penthouse in New York City, or an Egyptian palace.
No matter which one you choose, you will receive a complementary breakfast, a flat-screen TV, high-speed Internet access, and a jet tub that accommodates two people.
In addition, there is a spa on-site that provides massages in addition to a selection of other treatments, as well as a wine bar decorated in an Egyptian motif.
Coolest Themed Hotel Rooms in USA 2023 – Newshub360.net
Related Post
Credit : www.Newshub360.net