Most Expensive African Footballers In History
Most Expensive African Footballers In History. Gone are the days where the transfer market is where you can easily sign top-notch footballers for a relatively decent amount of money, but not anymore as the story of the transfer market has changed dramatically, now the market is for the rich and those who are ready to break the bank to secure the service of footballers.
As such, Africa has contributed immensely to European football through the talent and qualities of its players, as Africans in the game have also been placed among the most valuable and expensive African footballers in the world when they switched teams.
CHECK THIS OUT : Top 10 Highest Paid Coaches in South Africa 2023
In this piece, we take a look at the most expensive African footballers in history.
10. Hakim Ziyech  – Ajax/Chelsea (£36.6 million)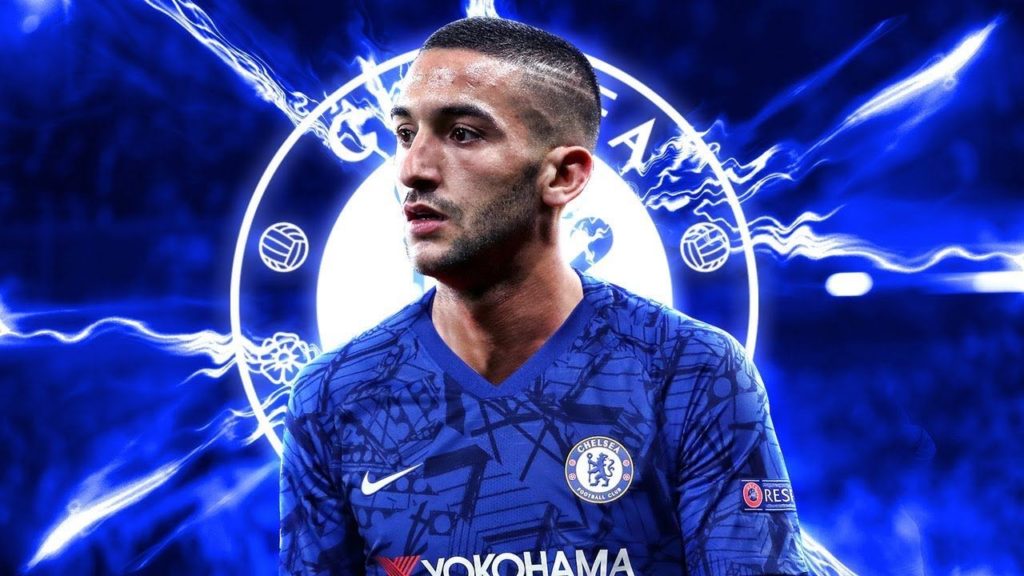 Just breaking into the Top 10, Ziyech will move to Chelsea this summer for an initial fee of £33.3 million, which could rise to £36.6 million with add-ons.
He's entering his prime years, and Ziyech appears poised to become the Premier League's next great African superstar; can he also help the Pensioners return to the pinnacle of English football?
9. Achraf Hakimi -Real Madrid/Inter Milan (€40M)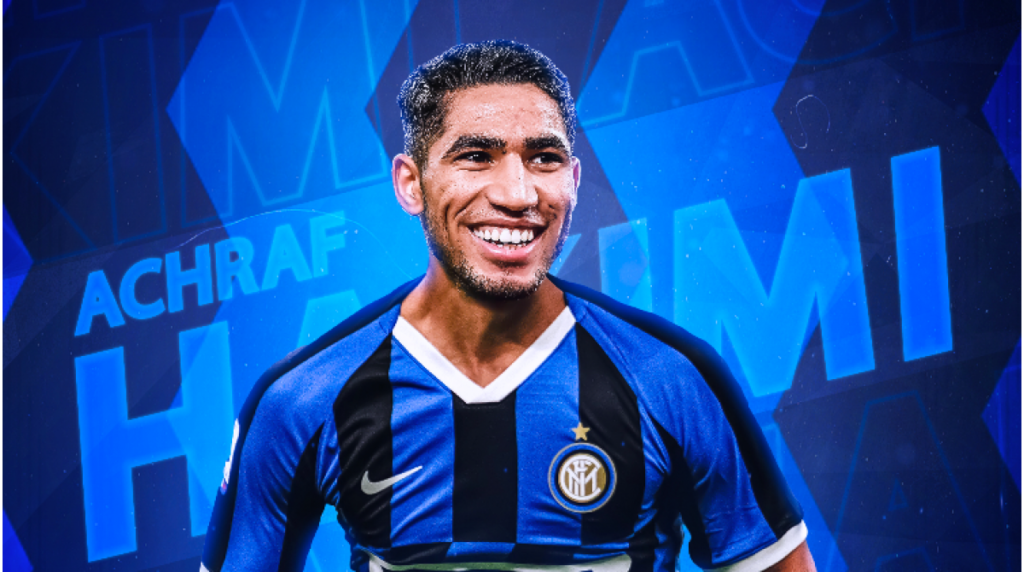 Hakimi ranked among most expensive African players in history following Inter Milan switch.
The Moroccan completed a €40m (plus €5m in variables) switch which ranks him 9th on the list of the most expensive Africans in football.
8. Sadio Mane – Southampton/Liverpool (£34m)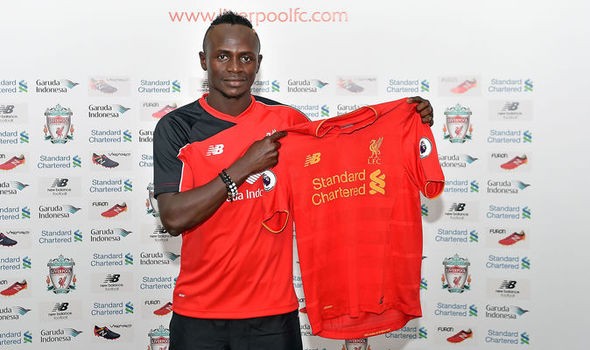 The former Southampton player became Africa's most expensive player ever after joining English club Liverpool in 2016 for a reported fee of £34 million.
In 2014, Mane signed a four-year contract with Premier League side Southampton for £11.8 million but was snapped up thereafter following his prolific season with Saints. Mane's move to Anfield has been a fruitful relationship since he moved down from Southampton.
CHECK THIS OUT : Top 10 Highest Paid Coaches in South Africa 2023
7. Mo Salah – Roma/Liverpool (£35m)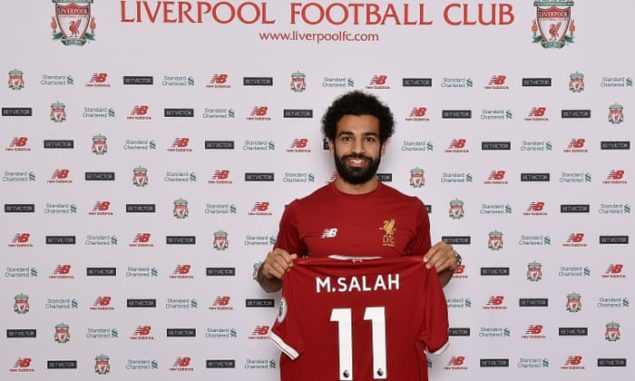 Liverpool in their quest to sign Salah eclipsed the £35m spent on Andy Carroll in January 2011 to secure the service of Mohammed Salah from AS Roma which is a record transfer fee for the club and the Egyptian forward.
The Anfield outfit completed the £36.9m signing of Salah, following his impressive performances with the Giallorossi, scoring29 goals in 65 appearances.
7. Thomas Partey – ATM/Arsenal  (€50M)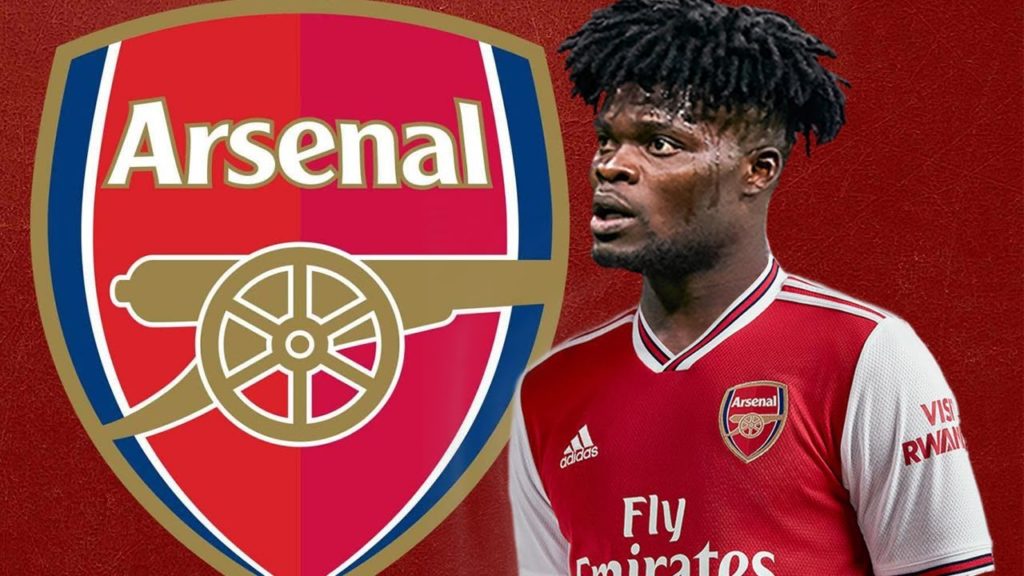 Arsenal captured the signature and services of Thomas Partey after agreeing to match the €50 million release clause in the Ghana midfielder's contract with Spanish giants, Atletico Madrid.
The 27-year-old midfielder, while plying his trade in Spain made 188 appearances for Atletico having after joining the trophy-winning team back in 2012.
6. Naby Keita – RB Leipzig/Liverpool (£52.75m)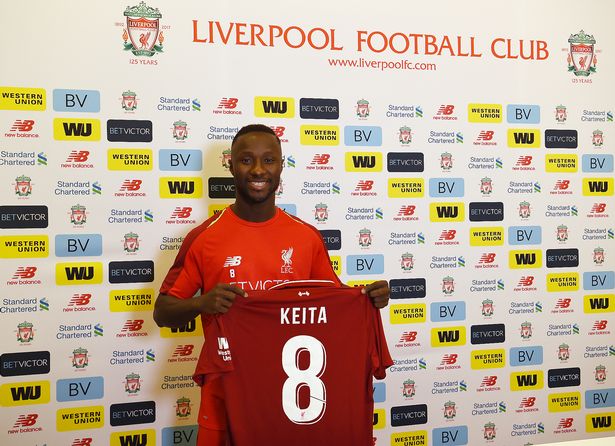 Keita cost Liverpool £52.75m after RB Leipzig finished sixth in the Bundesliga following Liverpool's agreement to bring him to Anfield at the end of this season during the 2017 summer transfer window, but his price was dependent on Leipzig's final league position.
Check This : Top 10 Highest-Paid Footballers at Kaizer Chiefs [ Billiat is 2nd ]
5. Pierre Aubameyang – Dortmund/Arsenal (£55m)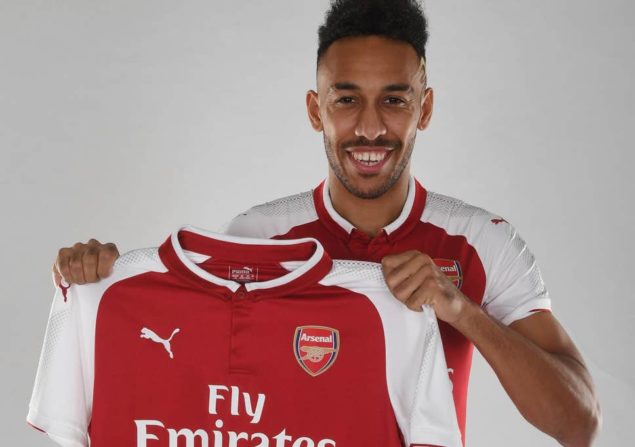 It was a week of negotiations and speculation for the Gunners until they finally snapped up their top target for a total of £60m, Arsenal completed the signing of Pierre-Emerick Aubameyang from Borussia Dortmund for £55 million-plus £5m in further add-ons.
The Gabonese forward has been a subject of transfer speculation between the Gunners and other club sides in Europe until he opted for Arsenal from Dortmund following his 31 league goals.
4. Riyad Mahrez – Leicester City/Manchester City (£59m)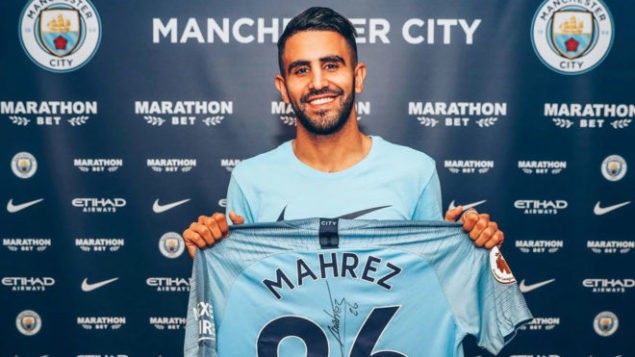 Manchester City walked away from his transfer after being put off by Leicester City due to the valuation of the Algerian, however, he finally made a move down to Etihad following their EPL triumphant to become the Cityzen's first recruit when he joined on a five-year deal.
Mahrez's deal represents a huge profit in excess of £59m for Leicester, who signed him from Le Havre for £400,000 in 2014, and he went on to achieved success for the Foxes by winning the most surprising Premier League title.
3. Cedric Bakambu – Villareal/ Beijing Guoan £65.4m ($83m)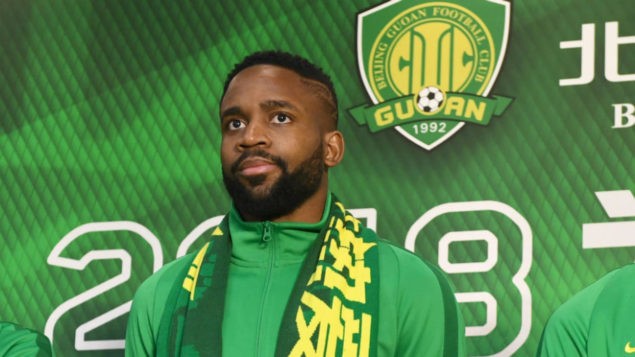 DR Congo forward secured a move Chinese Super League in July 2018 after making a huge impact with Spanish outfit Villarreal. The Congolese superstar was born in France where he made a name with Sochaux. He had a one-year spell with Bursaspor before joining Villarreal, where he scored in 32 goals in 75 appearances, catching the eye of the Chinese moneybags.
CHECK THIS : Top 10 Highest Paid Footballers at Mamelodi Sundowns 2023
2. Nicolas Pepe – Lille/Arsenal – (€80M)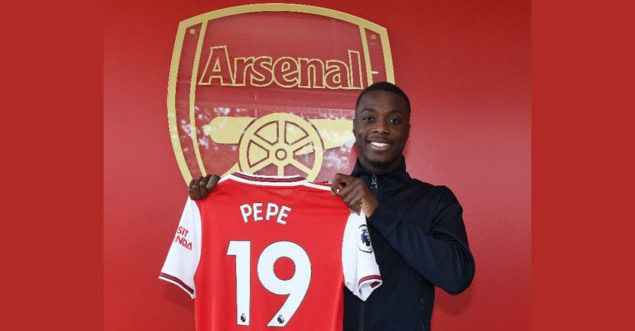 Nicolas is a highly-rated and talented winger who was touted by Europe elite clubs, the Ivorian star, showed how brilliant he was with Lille LOSC before moving down to Arsenal, the 24-year-old, who is left-footed but prefers to play on the right side of a front three, scored 22 goals in the French league before sealing a move to the Emirates.
Pepe completed his move to Arsenal for a club-record fee of €80m plus add-ons, signing from Lille on a five-year contract.
1. Victor Osimhen (Nigeria) – (€85M)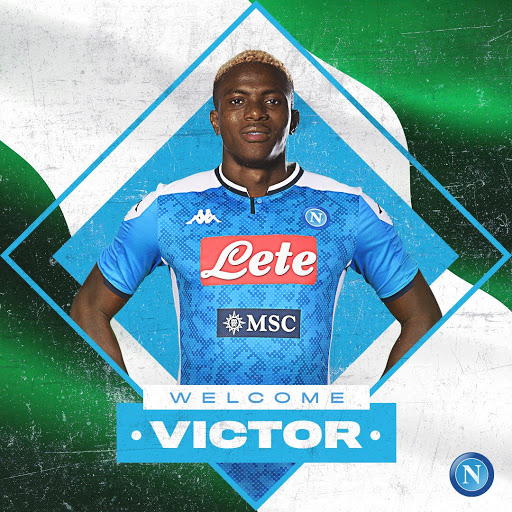 The Nigerian Super Eagle forward, Victor Osimhen, signed for Serie A side, Napoli, from French outfit, Lille, the two clubs announced on 31st July 2020.
The transfer fee is said to be worth £45M. Even though neither club officially gave details of the transfer, a source from Lille, who is familiar with the transfer, told AFP that the Ligue 1 team would receive 70 million euros ($82.8 million) with add-ons potentially worth 10 million euros.
Top 10 Most Expensive African Footballers In History – Newshub360.net
CHECK THIS OUT:
♦  Top 20 Highest Paid Footballers in South Africa 2023
♦  Top 20 Highest Paid Footballers at Mamelodi Sundowns 2023
♦  Top 20 Highest-Paid Footballers at Kaizer Chiefs [ Billiat is 2nd ]
♦   Top 20 Highest Paid Footballers at Orlando Pirates 2023
♦   Top 20 Highest Paid Footballers at Supersport United 2023
♦   Top 20 Highest Paid Footballers at Royal AM 2023
♦  Top 10 South African Footballers Who Went Broke After Retirement
♦  Top 10 Richest Football Club Owners in South Africa [ Motsepe is 2nd]
♦  Top 10 Most Expensive High Schools in South Africa 2023
♦  Top 10 Richest Football Clubs in South Africa
Credit : www.Newshub360.net