Famous Football Derbies In Africa. Rivalry in football is one beautiful and essential aspect of the game, which comes with the thrills of witnessing a rival club lose to the other rival when a match between them comes to town, as such football all over the world always offers the most beautiful and exciting moments when it comes to football derbies from the same suburb or intercity rivals just like the derby d'italia and the El Clasico in Spain.
As such, here on the continent, some of the legendary and long-standing derbies include the Soweto derby, Ashanti derby and so on, as other matches are given much importance and attention as those derbies, because they are more than just a match as the pride of the clubs and fans is always at stake whenever some of those derbies come to town.
CHECK THIS OUT :
♦  Top 10 Highest-Paid Footballers at Kaizer Chiefs Currently [ Billiat is 2nd ]
♦  Top 10 Highest Paid Footballers at Mamelodi Sundowns 2020
♦  Top 10 Highest Paid Footballers in South Africa And Their Salaries
In this piece, we look at some of the most prestigious, famous, and sought after football derbies on the continent of Africa which gives the fans some sense of bragging rights.
Top 10 Famous Football Derbies In Africa 2020.
10. Gor Mahia vs AFC Leopards – (Nairobi Derby, Kenya)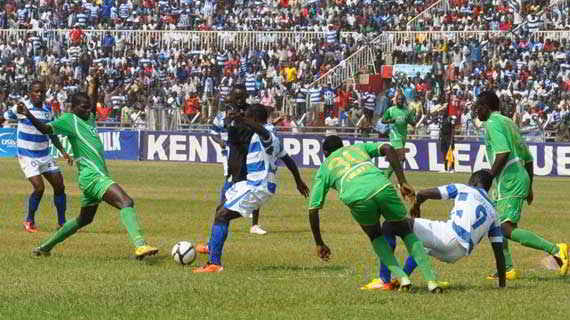 The Nairobi derby is popularly known as the Mashemeji derby or the Ingo-Dala derby, and it is the most fierce, biggest, football derbies, and oldest rivalry in Kenyan football history up to date, and their local fans are often referred to as Ingwe for Leopards fans and K'Ogalo for Gor Mahia respectively.
Meshemeji derby also has a strong history concerning the fan base, which has something to do with the tribe both teams came from, as Gor Mahia fan base is predominantly dominated by the Luo while AFC Leopards fan base is mostly Luhya which even makes the derby more fierce and terrifying, as Gor Mahia has always been on the receiving end of the law for fans hooliganism compared to the AFC Leopards fans.
9. Wydad Casablanca vs Raja Casablanca – (Casablanca Derby, Morocco)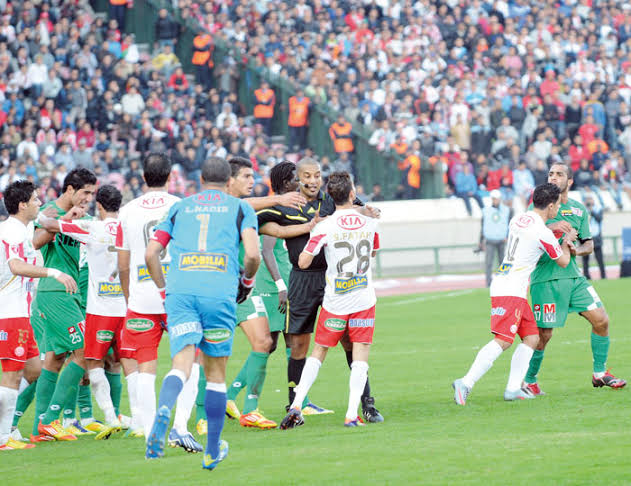 The Casablanca Derby is regarded as an International derby between two biggest Moroccan club sides Raja and Wydad, as the derby usually comes with the fierce and terrifying atmosphere at the Stade Mohammed V, which is the main stadium for the derby.
Casablanca derby often comes with massive national media coverage, and it's usually the topic of town in the build-up to the derby as fans of both clubs in the city goes head to head just like most of the derbies we see across the world which comes with riots, fight, and fire flare among the club supporters.
CHECK THIS OUT : Top 10 Highest Paid Coaches in South Africa 2020 (Gavin Hunt is 2nd)