Top Public Beaches in Chicago. Summer in Chicago is special for many reasons, but the sand beaches along Lake Michigan are among the best.
From playing fetch with your dog at Montrose Beach to volleyball and stand-up paddle boarding at North Avenue Beach to exploring the dune-covered nature preserve near the South Shore Cultural Center, the east end of the city offers endless chances for sunbathing, swimming, and having fun.
When you're done swimming, head to one of the many great Chicago outdoor bars that have opened up shop along the beach to take advantage of the city's beautiful waterfront.
The top Chicago beaches are here to help you make the most of Chicago's magnificent warm weather, which lasts for only roughly four months of the year.
Top 15 Public Beaches in Chicago 2023
1. Loyola Beach/Leone Beach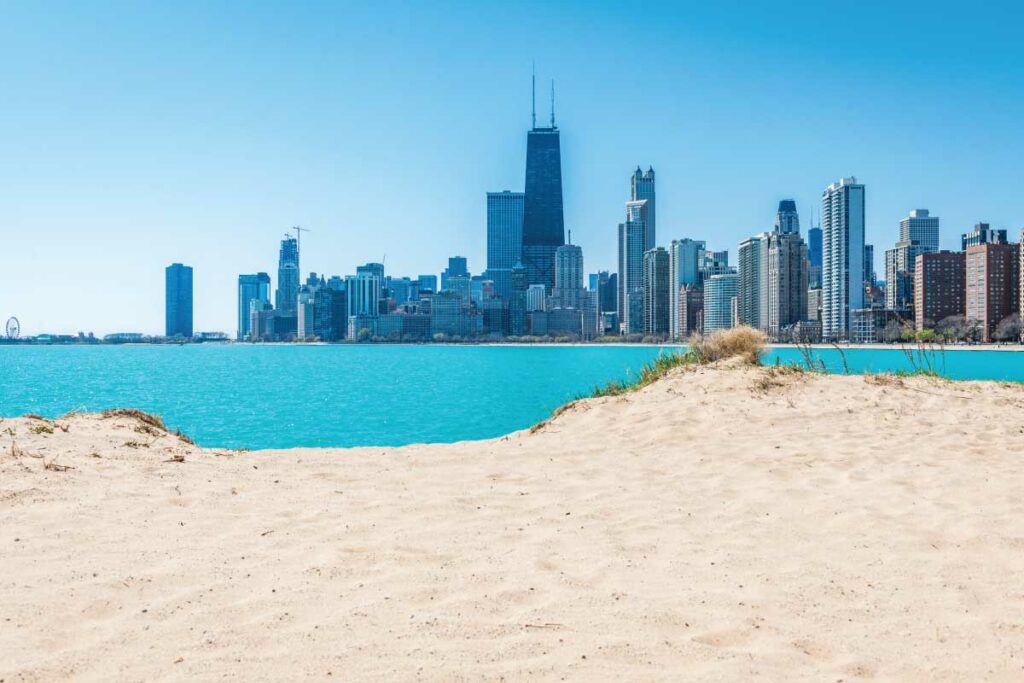 Loyola Beach is one of several beaches in Chicago's Rogers Park neighborhood. Others include Rogers Beach, Columbia Beach, Fargo Beach, and Albion Beach.
This beach, also known as Leone Beach, is a popular spot for fun and games. This beach features a 2.3-mile hiking track that traces the shores of Lake Michigan's sand dunes.
You may play some volleyball on the beach, or get some exercise in the nearby Loyola Park's basketball and tennis courts. In addition to the stunning lighthouse and natural dune, there is a great communal garden to enjoy.
This beach is convenient for residents of Rogers Park and is ideal for families looking for peace and quiet.
2. Kathy Osterman Beach/Hollywood Beach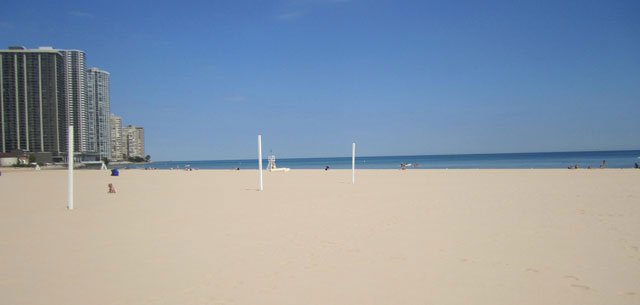 Located on the northern side of Lincoln Park, near to Edgewater, lies Kathy Osterman Beach, also known as the Hollywood Beach.
There are many nice facilities at this small beach, which can be found at the northern end of Lake Shore Drive.
Because of its calm, shallow waters, Kathy Osterman Beach is a popular swimming spot. Loads of migrating birds may be seen in the area during the spring and fall, which is a treat for birdwatchers.
This beach, located between Hollywood and Ardmore avenues, offers breathtaking views of the city of Chicago.
3. Foster Beach (Public Beaches in Chicago)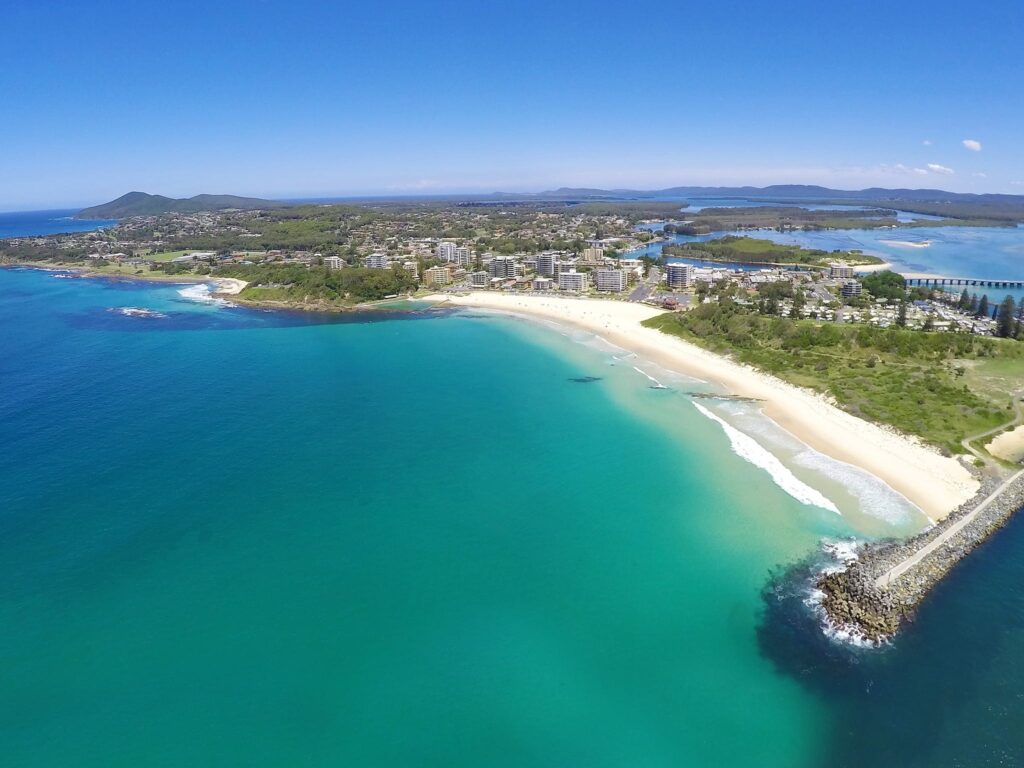 Foster Beach, also known as Foster Avenue Beach, may be reached by staying on the gorgeous Lake Shore Dr.
This dog-friendly and family-pleasant beach is located in Edgewater. Since it isn't frequented by tourists, this location is perfect for a tranquil picnic or family gathering.
The Chicago Full Moon Jam, held monthly in the summer, has made this beach its official venue. Everyone is welcome, and it kicks off around sundown every single time. A wide variety of performers, including musicians and dancers, present family-friendly entertainment at this lively Chicago event.
4. Montrose Beach (Public Beaches in Chicago)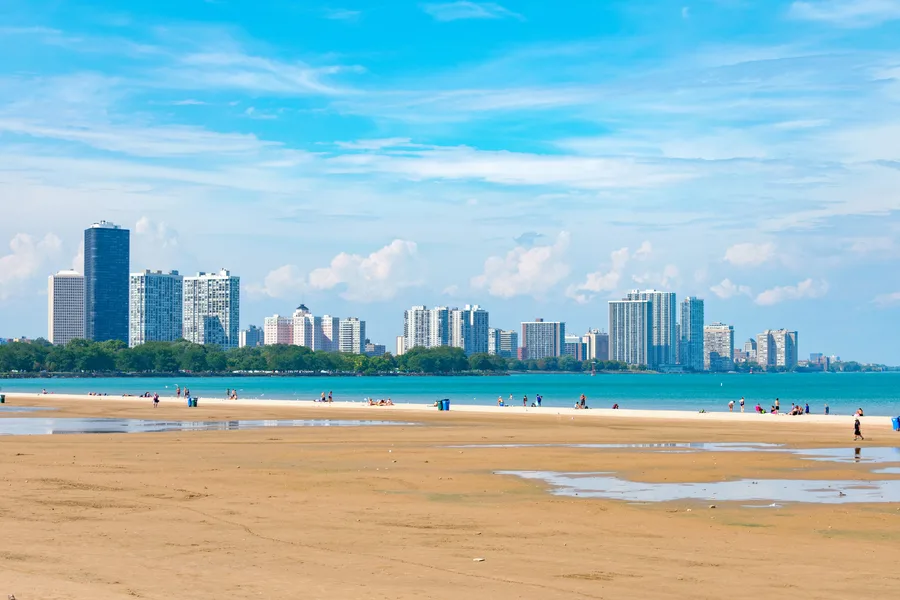 The longest stretch of sand in Chicago is located further south on Lake Shore Drive. Montrose Beach is a popular destination for families and those with dogs.
One of the city's two designated dog beaches, it's located in Uptown. Your dog can run about and even take a dip in a special pool just for them within a safe, enclosed area.
Paddleboards, jet skis, and kayaks are all available for rental at Montrose Beach. During the summer months, you may enjoy live music, delicious burgers, and freshly caught fish at The Dock at Montrose Beach.
5. Belmont Harbor Dog Beach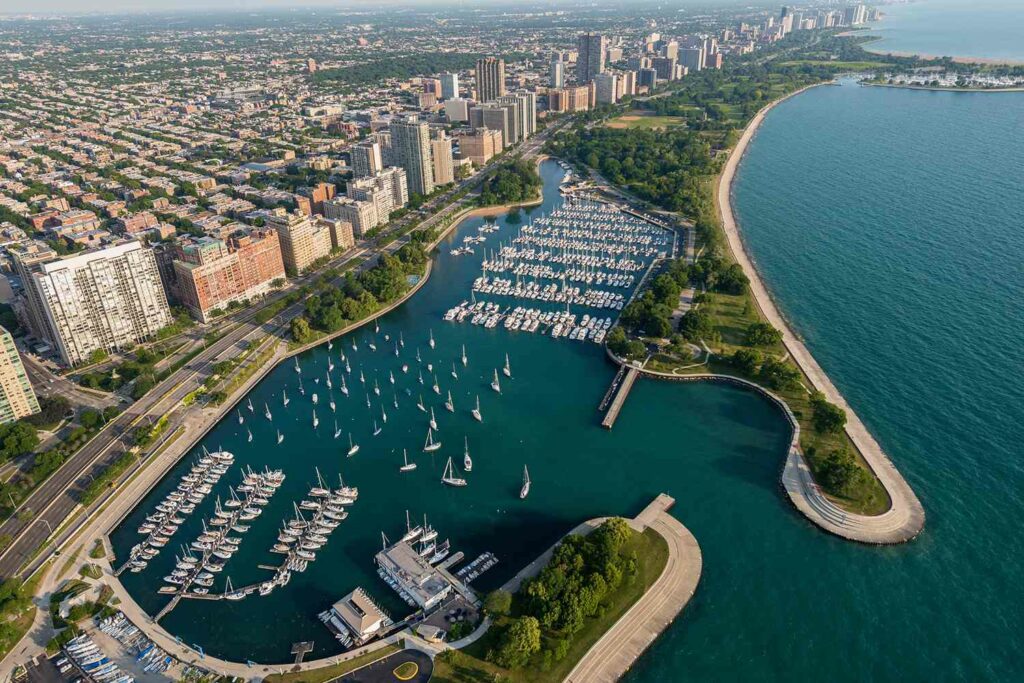 Among Chicago's beaches, Belmont Harbor Dog Beach is one of the few designed specifically for canine companions.
There's a special dog beach where your furry buddy may run about in the sand and water while you sit on a bench and watch.
You can get to Wrigley Field from this tiny beach in a brisk stroll. If your dog isn't used to being among other canines, you should bring him here first before taking him to a more crowded beach in Chicago.
6. North Avenue Beach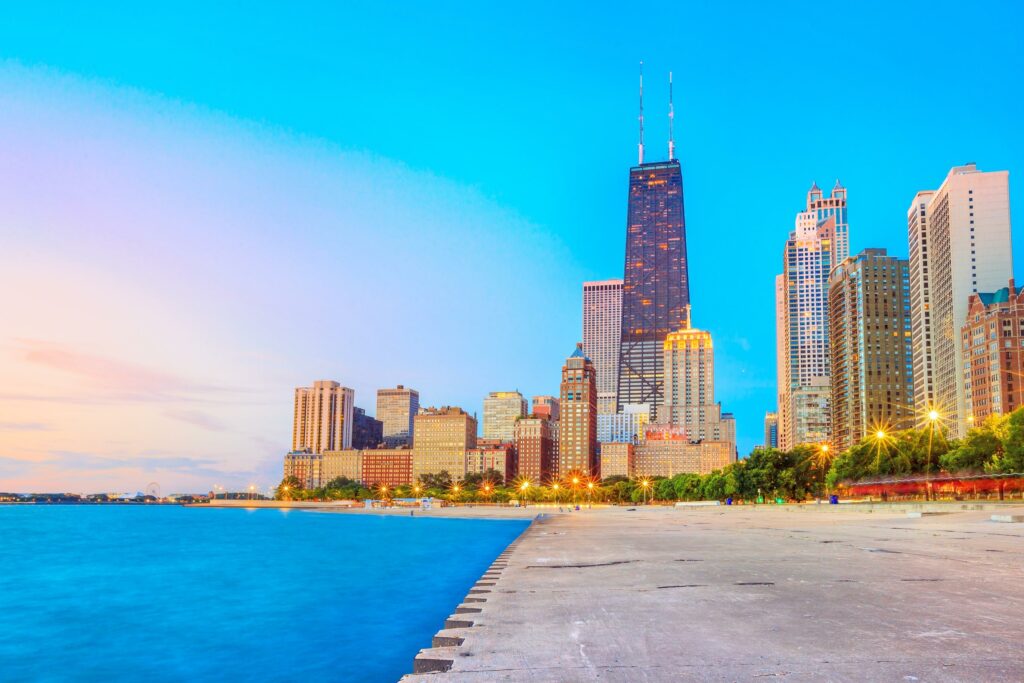 North Avenue Beach, located not far from the Lincoln Park area, is a great choice if you're in search of a lively beach scene.
At North Avenue Beach, you may play volleyball, go biking, paddle board, and more, and then cool off with a fun drink from one of the many vendors, such the steamboat-shaped Castaways Bar and Grill.
You may also hire jet skis, kayaks, and other watersports equipment right here. North Avenue Beach is one of the city's busiest and liveliest beaches, but it may not be for you if you're looking for a serene getaway. If you head south on North Avenue Beach, you'll find more people there.
7. Oak Street Beach (Public Beaches in Chicago)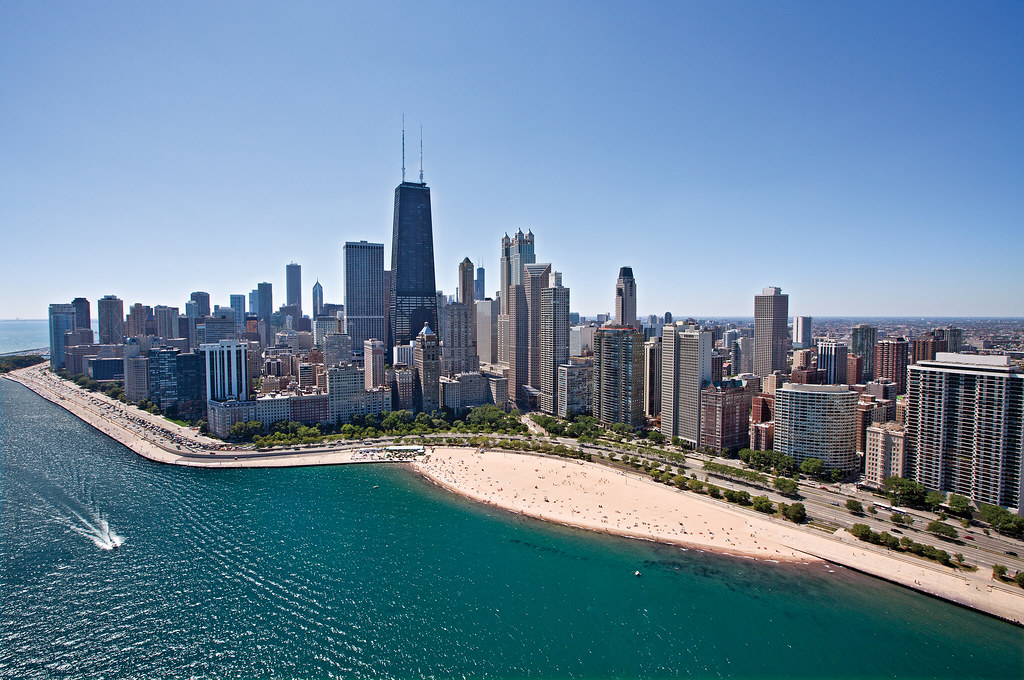 Oak Street Beach, also accessible from Lake Shore Drive, borders the affluent Gold Coast area and seems like it was plucked straight from a tropical island.
Oak Street Beach is arguably the most picturesque beach in Chicago, thanks to its white sand, incredibly clear waters, and breathtaking panorama of the cityscape.
Oak Street Beach is a popular spot for swimming, beach volleyball, and bike rides along the lakefront when the weather permits.
In case you're not in the mood to do anything, this beach has Wi-Fi, concessions, and chair rentals so you can still kick back and relax on the sand.
8. Ohio Street Beach (Public Beaches in Chicago)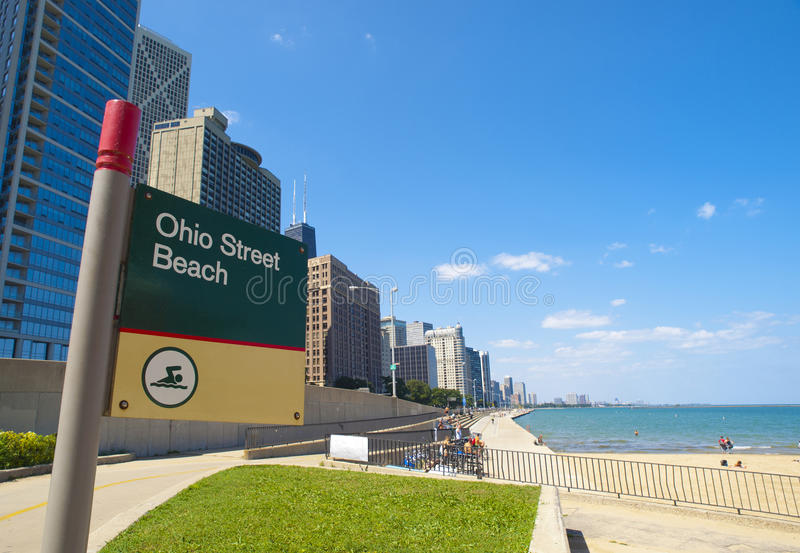 If you keep going south on Lake Shore Drive, you will reach Ohio Street Beach, also called Olive Beach. This beach is convenient for those looking for a quick dip in the sea, as it is only a short walk from Navy Pier and the many wonderful retail malls along the Magnificent Mile.
There is a lot of shallow water here, making it an ideal spot for those looking to get some pool time in. Also available is a beach cafe stocked with sandwiches, various drinks, and other light fare.
While the Ohio Street Beach is a great place to go canoeing or kayaking at your own pace, it does get crowded on the weekends during peak beach season.
9. 12th Street Beach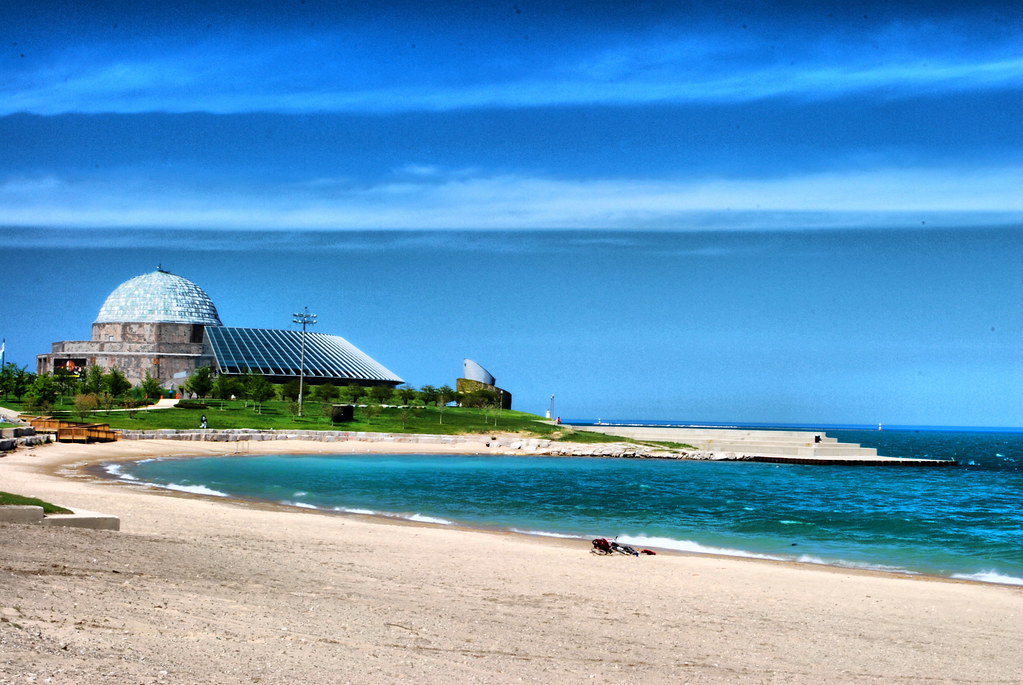 Northerly Island's 12th Street Beach is a part of the Near South Side community. If you wanted to see some of Chicago's fantastic museums, the Chicago Museum Campus in Burnham Park is only a short walk away.
If you're searching for some peace and quiet, look no farther than 12th Street Beach. Top Public Beaches in Chicago
There are concessions, a lifeguard first aid station, and restrooms at the 12th Street Beach, which is not well-known for its many amenities. On top of all this, Northerly Island Park is home to fantastic entertainment at The Pavilion.
10. 31st Street Beach (Public Beaches in Chicago)
The 31st Street Beach is ideally situated for water sports fans, as it is located in Burnham Park, which also features Promontory Point, nature walks, bird sanctuaries, and a popular skate park.
You may rent just about any watercraft you can imagine, from a pontoon boat to a paddleboard to a kayak to a jet ski.
In honor of the woman who established the DuSable Museum, this Chicago gem is also known as Margaret T. Burroughs Beach. There's a boat harbor, a fishing dock, a waterside cafe, and stunning views of the Chicago cityscape.
11. 57th Street Beach
The 57th Street Beach may be reached by continuing south on Lake Shore Drive. Because of its reputation for peace and quiet, this destination is ideal for families. The facilities include snack bars and bathrooms.
This beach has free Wi-Fi and a path that's easy for persons with disabilities to use. Famous for their delicious hot dogs, the beach is also home to several Mexican food booths.
The Museum of Science and Industry, located in neighboring Jackson Park, is another great option for a full day of sightseeing.
You may experience a classic Chicago college town without leaving the city by visiting the Hyde Park neighborhood, which borders this beach.
12. 63rd Street Beach (Public Beaches in Chicago)
63rd Street Beach, accessible from the southern end of Lake Shore Drive, is another excellent option for a family day. They'll have a blast playing with the water fountains in this historic beach house, the oldest beach house in Chicago.
You can find all the beach gear you'll need, as well as take in the view of the ocean from the beach house's elegantly refurbished breezeways.
A kayak launch and bicycle rental services are also available. Top Public Beaches in Chicago
13. South Shore Beach
South Shore Drive is home to a beach that is far more frequented than its North Shore counterpart. There are prairies, wetlands, dunes, and forests all in close proximity to one another.
The beach is located within the South Shore Cultural Center, which is home to a solarium, a theater, and the Dr. Margaret T. Burroughs Gallery.
You can also choose from a wide range of recreational sports, in addition to cultural activities. There's a nine-hole golf course, tennis courts, and a beach club-style building with a circular design that you can utilize.
Eat at the South Shore Cultural Center's modern American Parrot Cage Restaurant or Majani for vegan soul food.
14. Rainbow Beach (Public Beaches in Chicago)
Rainbow Beach, a component of the 142-acre Rainbow Beach Park on the South Side, is a popular destination.
The Rainbow Beach Victory Garden, Chicago's first public garden, is located there as well. To the north lies Rainbow Beach Dunes, a section of the beach managed by the Chicago Park District and home to Lake Michigan wildlife.
With a fitness center, multipurpose rooms, a gymnasium, and two playgrounds, Rainbow Beach Park is a great destination for active people. There are also volleyball and handball courts.
In the summer, when lifeguards are present, this beach is ideal for families with children. Day camps for children are also available here.
15. Hartigan Beach
This beach, which is located at the end of a street in Rogers Park and was formerly known as Albion Beach, is a terrific place to soak up some rays and take in the sights and sounds of Lake Michigan.
Top Public Beaches in Chicago 2023 :Newshub360.net
Related Post
Credit :www.Newshub360.net