The 7 Best Aquariums in California 2023: Do you want to view what's beneath the waves without getting soaked?
Aquariums give visitors a wonderful look into the undersea world and frequently much more.
Without wearing a wetsuit or other equipment, they are perfect for learning about marine life. Visit any of the many aquariums in California for the chance to see lively sea otters, penguins, sharks, octopuses, sea lions, beautiful fish, and much more.
These are California's top choices, from San Francisco to San Diego.
7 Best Aquariums in California 2023
1. Monterey Bay Aquarium, Monterey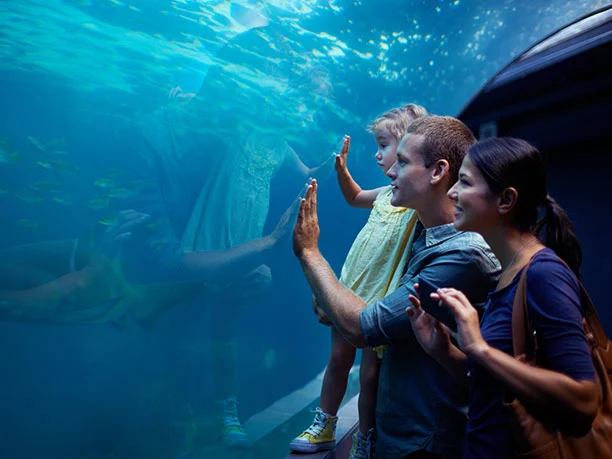 The Monterey Bay Aquarium, located on California's central coast, is one of the most renowned aquariums in the entire nation and one of the few in the world to exhibit species like yellowfin tuna, enormous bluefin, and sunfish.
It is located inside a former sardine cannery on Cannery Row and is a must-see in Monterey. It has numerous sizable pools and tanks that showcase the marine life that lives around the coast, including more than 600 kinds of plants and animals.
The Open Sea galleries are extremely captivating with all kinds of species, from sea otters to stingrays to jellyfish, and there is a huge kelp forest that can be observed from several levels.
The jellies were kept in an unusual tank that featured a circular water flow that suspended them, making for an extremely stunning spectacle.
2. Golden Gate Park/Steinhart Aquarium at CA Academy of Sciences, San Francisco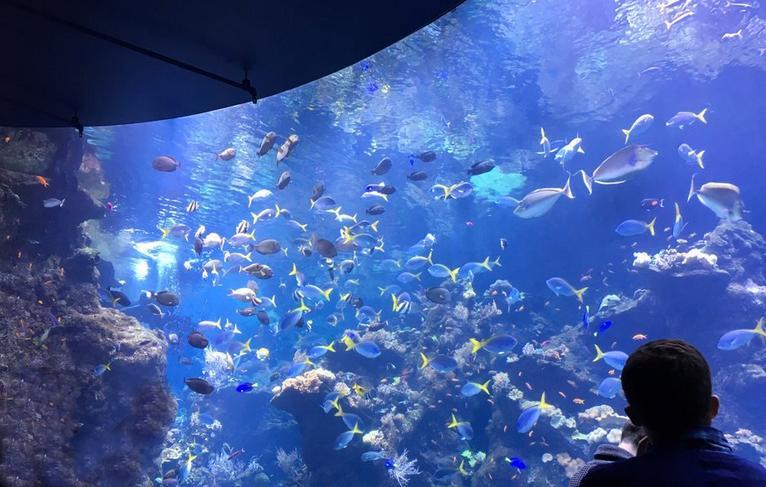 Nearly 40,000 animals representing 900 species live in the Steinhart Aquarium of the California Academy of Sciences, also known as the Golden Gate Aquarium.
Visitors to this interactive aquarium, one of the most biologically varied on the world, can take in an unrivaled perspective of both aquatic and terrestrial environments.
It has everything, from exhibitions showcasing cutting-edge research in little-known ocean ecosystems to creatures not seen anywhere else in the world.
A daily dive show is part of the scientific diving program, and in the Discovery Tidepool, you can pet coastal species that live in the state's tidal pools.
There is a vibrant reef with enormous rays and Claude, an albino alligator, lives there in a well-liked swamp setting.
3. Birch Aquarium, San Diego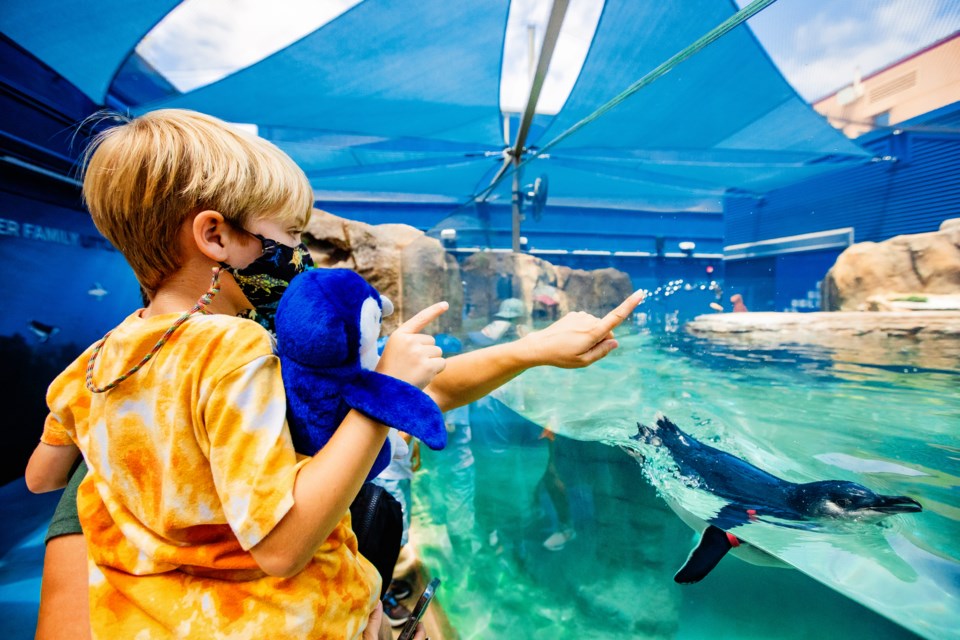 Birch Aquarium, a component of the Scripps Institute for Oceanography at UC San Diego, highlights discoveries made by Scripps researchers in the fields of oceanography and climatology.
About 5,000 animals representing 380 species call this museum, which opened more than a century ago, home.
These animals are on show in exhibits like Shark Reef, the Hall of Fishes, Coral Reef, There's Something About Seahorses, and Feeling the Heat: The Climate Challenge.
Traveling from the frigid waters of the Pacific Northwest and the California coast, south to Mexico's tropical waters, and across to the Indo-Pacific coral reefs, visitors can find an incredible variety of marine life in the Pacific.
Watch feedings to study animal behaviors, such as those of sharks, and participate in Expedition at Sea to learn about international research endeavors from the perspective of Scripps Oceanography scientists.
4. Heal the Bay Aquarium, Santa Monica
Despite its modest size, the Santa Monica Aquarium is a terrific attraction to see when at the well-known Santa Monica Pier. It is located directly below the carousel, close to the carnival rides, games, and snack shops.
It gives a fantastic view of the local undersea community in this well-known SoCal beach town. There are 100 native species there, including adorable sea hares, eerie moray eels, seahorses, crabs, sea urchins, and vibrant fish.
There are daily activities for youngsters including Microscopic Safari as well as a tide exhibit showing how young fish and anemones perform their own version of surfing.
5. Aquarium of the Pacific, Long Beach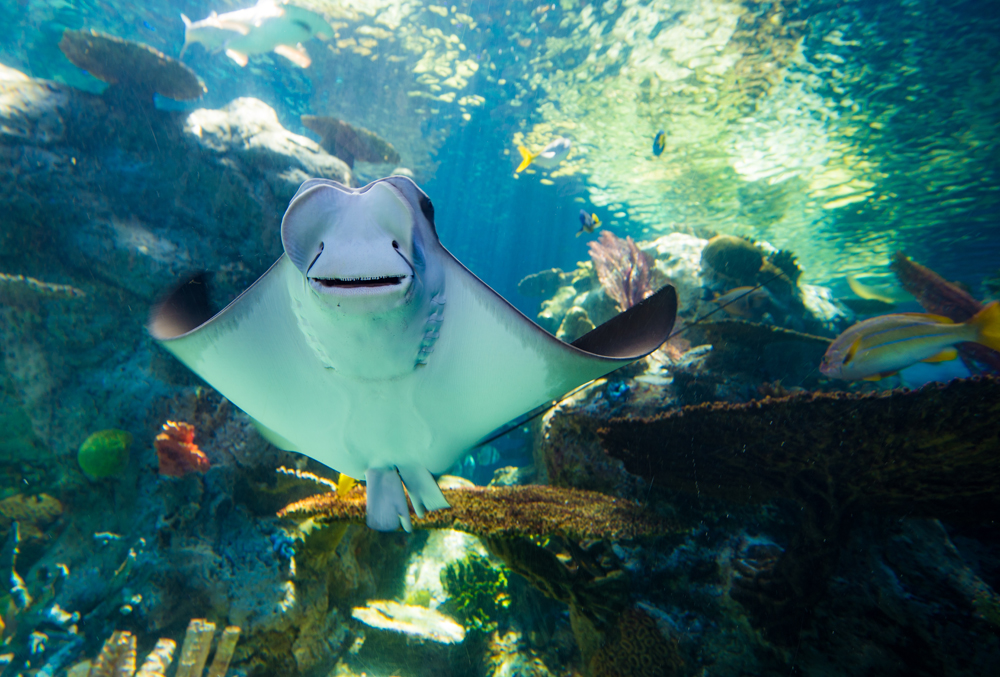 The Aquarium of the Pacific, a popular destination in Long Beach, is home to more than 500 kinds of animals from the Tropical Pacific, Baja, and SoCal regions of the Pacific Ocean.
There are penguins, turtles, sea otters, and sea lions in addition to a wide variety of fish. There is even a section with bright Lorikeet bird exhibits.
Children can touch everything from sea urchins to zebra sharks, and visitors can watch birds, seals, and sea lions perform. Themed festivals and unique weekend events are frequently held here as well.
6. Cabrillo Marine Aquarium, San Pedro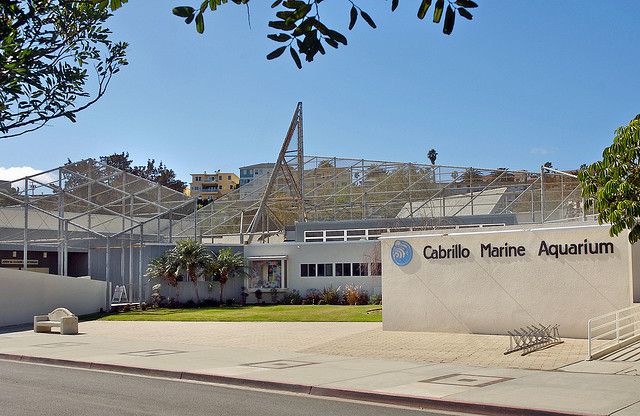 The Cabrillo Marine Aquarium, which is situated in the Los Angeles neighborhood of San Pedro, first became open in 1935 as a collection of marine species kept at the Cabrillo Beach Bathhouse.
When John Olguin, the captain of the Cabrillo Beach lifeguards, took over as the aquarium's director nearly 15 years later, he made the decision to promote the aquarium by giving impromptu school tours and launching an evening program where visitors could observe and learn about the unusual and bizarre mating rituals of grunions on the beach.
The yearly "grunion run," when tiny fish arrive at high tide to fertilize and lay their eggs in the sand, is still visible to visitors today.
The museum features a number of spaces, such as an exhibit hall, an aquatic nursery, and a library for research.
7. Manhattan Roundhouse Aquarium, Manhattan Beach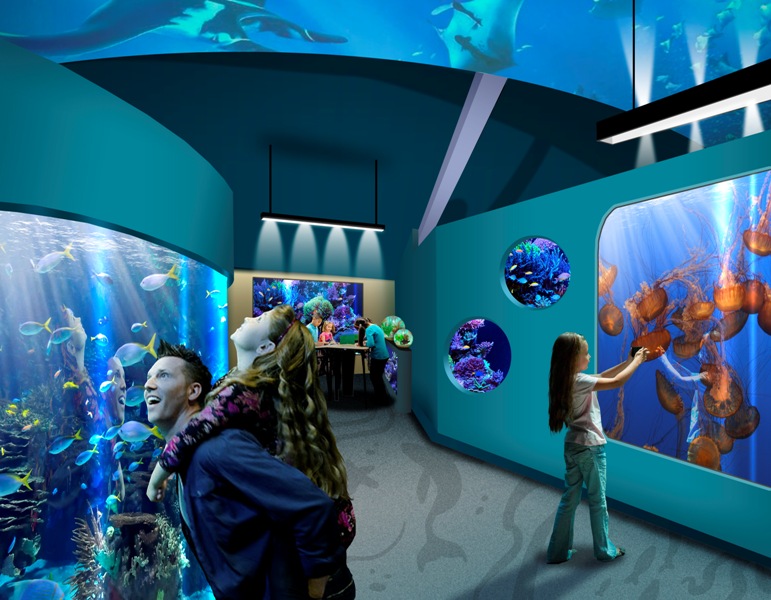 The Roundhouse Marine Studies Lab and Aquarium, located near the end of Manhattan Beach Pier in the Los Angeles region, is a popular aquarium with school groups and offers a nice view at the spectacular underwater world.
It contains touchable animals like urchins and sea stars in aquariums along with a variety of regional fish.
7 Best Aquariums in California 2023 – Newshub360.net
Related Post

Credit: www.Newshub360.net