There are a few official "North Carolina Aquariums" that are all connected to one another, but the rest of the state is filled with non-official, smaller, more intimate organizations that give an equally thrilling experience but also offer something different.
7 Best Aquariums in North Carolina 2023
1. North Carolina Aquarium at Jennette's Pier, Nags Head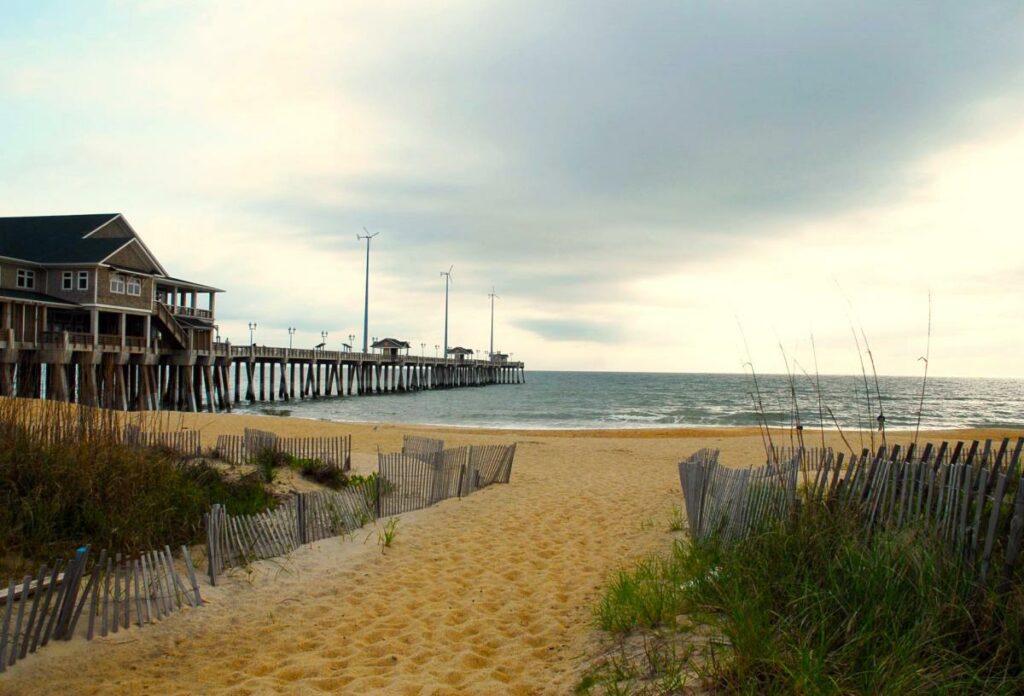 The Outer Banks of North Carolina, of which Nags Head is a part, are fairly fantastic just by themselves; in order to reach some of these breathtaking areas of land, you get to drive your car aboard a boat.
The North Carolina Aquarium at Jennette's Pier is also located here, and it is a location where visitors may, on the one hand, look at hundreds of species swimming within the aquarium, and on the other hand, go out onto the long pier to cast their own line and fish for themselves.
Alongside this fascinating aquarium, you'll find opportunities for fishing lessons, helping the environment, getting an education, and accessing some stunning beaches.
2. North Carolina Aquarium at Pine Knoll Shores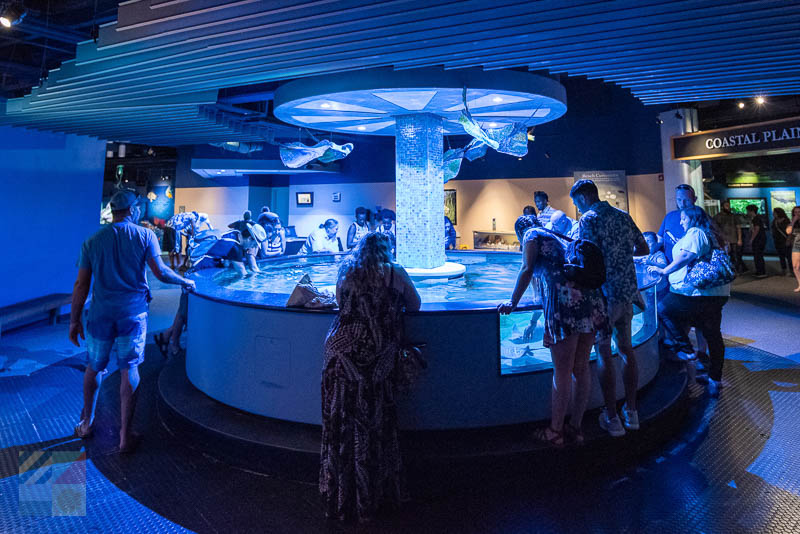 This aquarium, which can be found on the barrier island of Pine Knoll Shores in North Carolina, impresses visitors with its outdoor habitat before they ever approach the town of Pine Knoll Shores itself.
When guests arrive, they are met with a three-story, trickling water feature with cavernous surrounds; try to think that you are spelunking in caves deep below the ground!
This completely blows their minds and leaves a lasting impression. In addition to a few species of terrestrial animals, visitors will have the opportunity to meet a rare white turtle, handle a stingray, and investigate ecosystems formed by replicas of historic sunken military ships.
3. North Carolina Aquarium on Roanoke Island, Manteo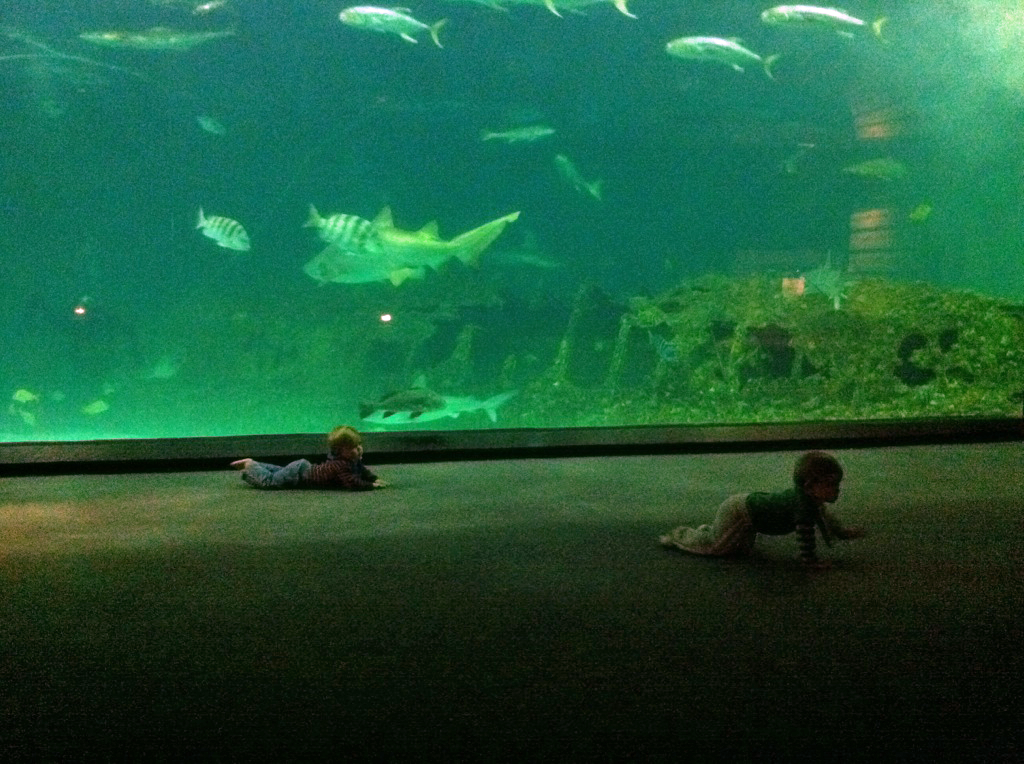 The North Carolina Aquarium on Roanoke Island is one of the greatest sites to watch animals in the state.
The aquarium also has a sea turtle rescue program, which both children and adults may observe up close as the incredible animals are rehabilitated right there on the island.
A few of the other exhibits have an appearance that is positively reminiscent of the future and are really striking.
The Roanoke Island Aquarium is just one of the numerous attractions that can be found on this specific island, which is also a part of the Outer Banks and features an interesting downtown area that is steeped in a great deal of history.
4. Team ECCO Ocean Center Aquarium, Hendersonville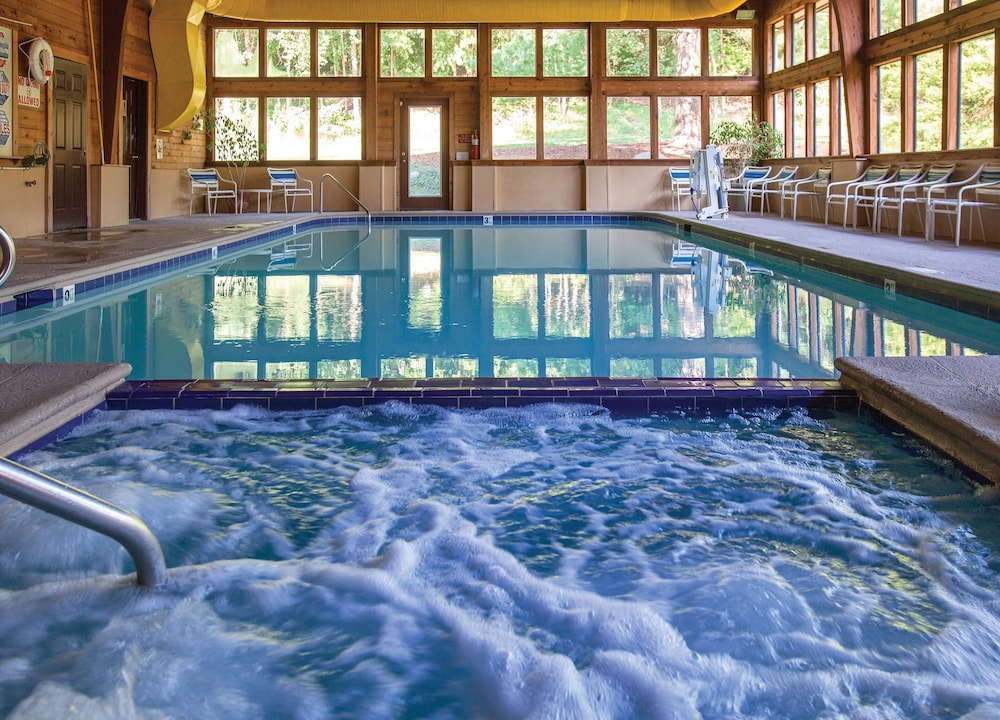 A quaint mountain hamlet in North Carolina where one may take in the beauty of the Blue Ridge Mountains, learn about local history, and… fish?
The Team ECCO Ocean Center and Aquarium is, without a doubt, an excellently educational and entertaining location at where visitors may get knowledge about a wide range of marine species.
Team ECCO is the only aquarium that enables visitors to touch starfish and horseshoe crabs, in contrast to other aquariums that only allow visitors to handle stingrays.
Another tank is home to the cast of Finding Nemo, all of whom are imposters but undeniably adorable. The whole feel of a little village is what gives this site its wonderfully enchanted quality.
The fact that the employees appear to have real enthusiasm for their work contributes to the mountain aquarium's already impressive level of uniqueness.
5. North Carolina Aquarium at Fort Fisher, Kure Beach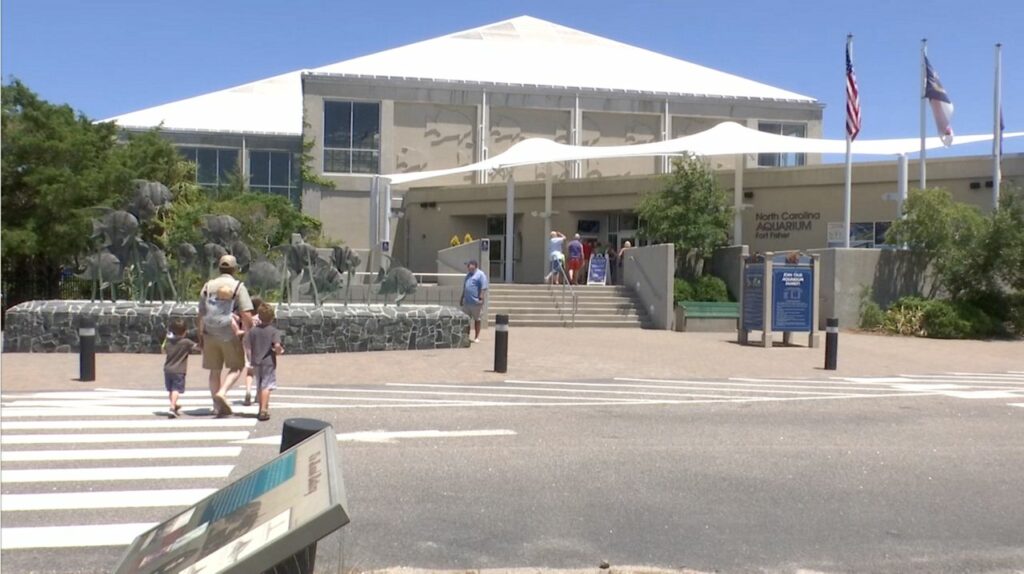 The North Carolina Aquarium at Fort Fisher, which can be found at Kure Beach and is not far from Wilmington, dives deeply into the ecology of the area around the Cape Fear River and the nearby ocean waters.
Discover dazzling displays of jellyfish, get knowledge about a shark the size of a school bus that once prowled the seas around here, and watch as professionals scuba dive to engage with marine life all while you're here!
A fossil hunt is one of the activities that can be done outside, and there is also a wooden boardwalk that runs through the local flora.
In addition, the Fort Fisher Aquarium offers a variety of classes and events, such as surf fishing on the beach in the immediate area.
6. Greensboro Science Center, Greensboro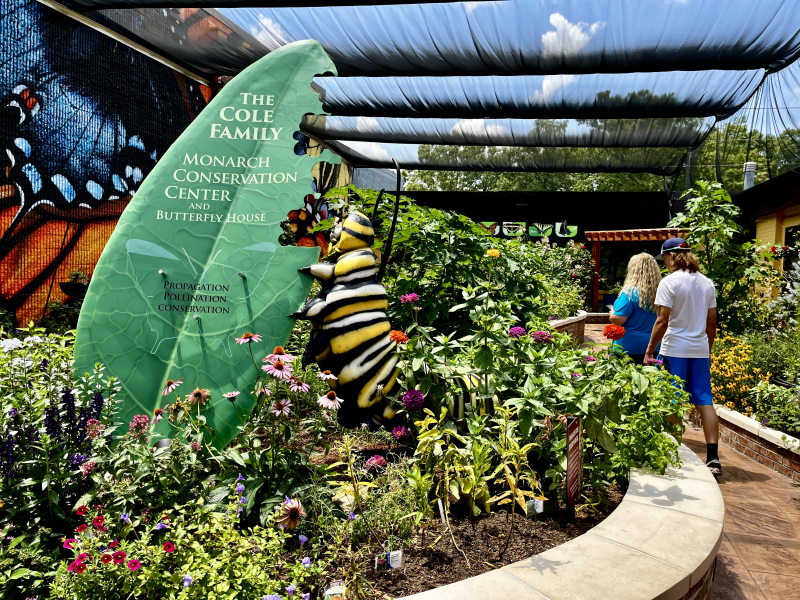 At the Greensboro Science Center, which combines a zoo, museum, and aquarium under one roof, guests may choose from a wide range of activities to participate in during their time there.
It is an all-day event for families, during which they may observe wild cats, pet stingrays, and coo over adorable penguins.
The aquatic section, with its enticing lighting and artistically crafted tanks, is likely to be the most popular among visitors.
One of the tanks has gained quite a bit of notoriety thanks to its unique design, which gives the impression that a massive octopus is grasping the glass from the outside while actual octopi swim about on the inside.
7. Sea Life Charlotte-Concord Aquarium, Charlotte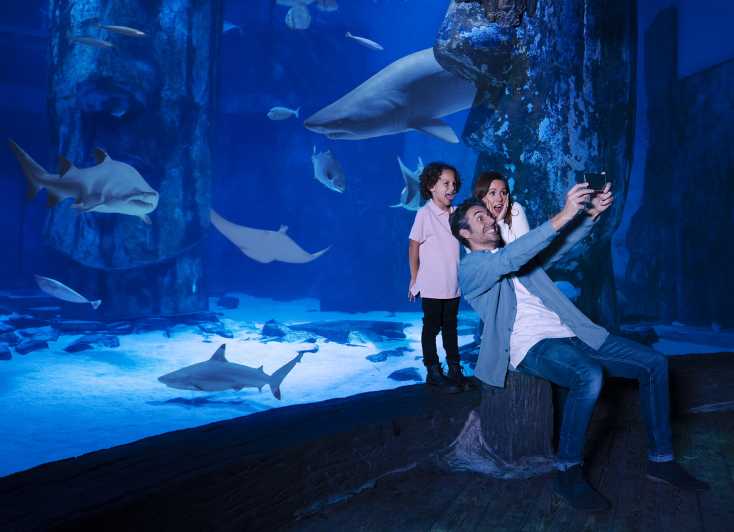 The Sea Life Charlotte-Concord Aquarium has a lot of interesting things to see. This aquatic experience will captivate the interest of both children and adults from the beginning to the end thanks to all of the show-stopping aesthetics, such as underwater tunnels, sparkling pools, and touch tanks filled to the brim with sea stars, pencil sea urchins, hermit crabs, shrimp, and slipper lobsters.
At this aquarium, similar to those found at other aquariums, visitors have the option of purchasing fun "behind the scenes" excursions, which give them a closer look at the everyday life of both animals and personnel.
7 Best Aquariums in North Carolina 2023 – Newshub360.net
Related Post
Credit : www.Newshub360.net