The Top 14 Pet-Friendly Resorts in the U.S. 2023. Across 15 million Americans enjoy travelling with their four-legged companions, and hotels and resorts all across the country have become more and more pet-friendly in recent years, catering to the record 65 percent of households who now own a pet.
These greatest pet-friendly resorts are especially perfect if you want to take a trip with your four-legged best friend.
Top 14 Pet-Friendly Resorts in the U.S 2023
1.The Ritz-Carlton Bachelor Gulch – Avon, Colorado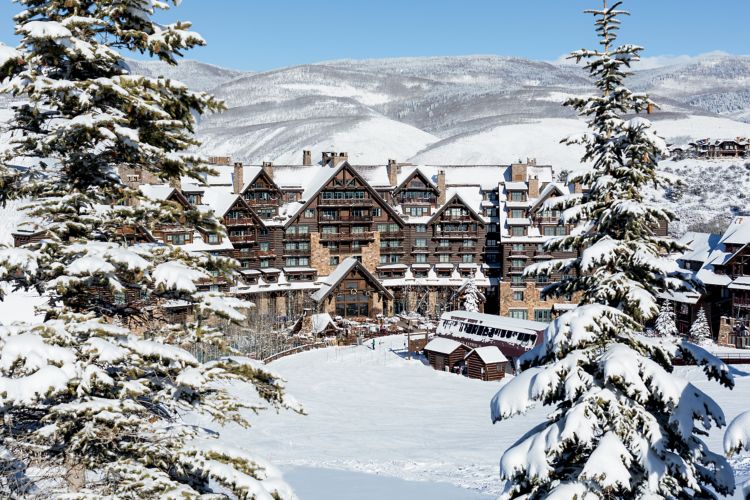 The Ritz-Carlton Bachelor Gulch is a lavish resort on Beaver Creek Mountain that emanates Rocky Mountain elegance and perfectly captures the spirit of the nearby national forest.
It is renowned for having one of the best ski-in, ski-out experiences in the US, as well as for its first-rate spa and outstanding service. Your dog is also welcome at this establishment.
With a thorough dog room-service menu, he is treated just like his human counterparts. There is a dog day camp, overnight boarding, grooming and transportation available at Wanderlust Dog Ranch.
Key Amenities:
Non-refundable pet fee per stay
Ski-in and ski-out
Dog day camp partnership
2. Hyatt Regency Lake Tahoe Resort, Spa & Casino – Lake Tahoe, California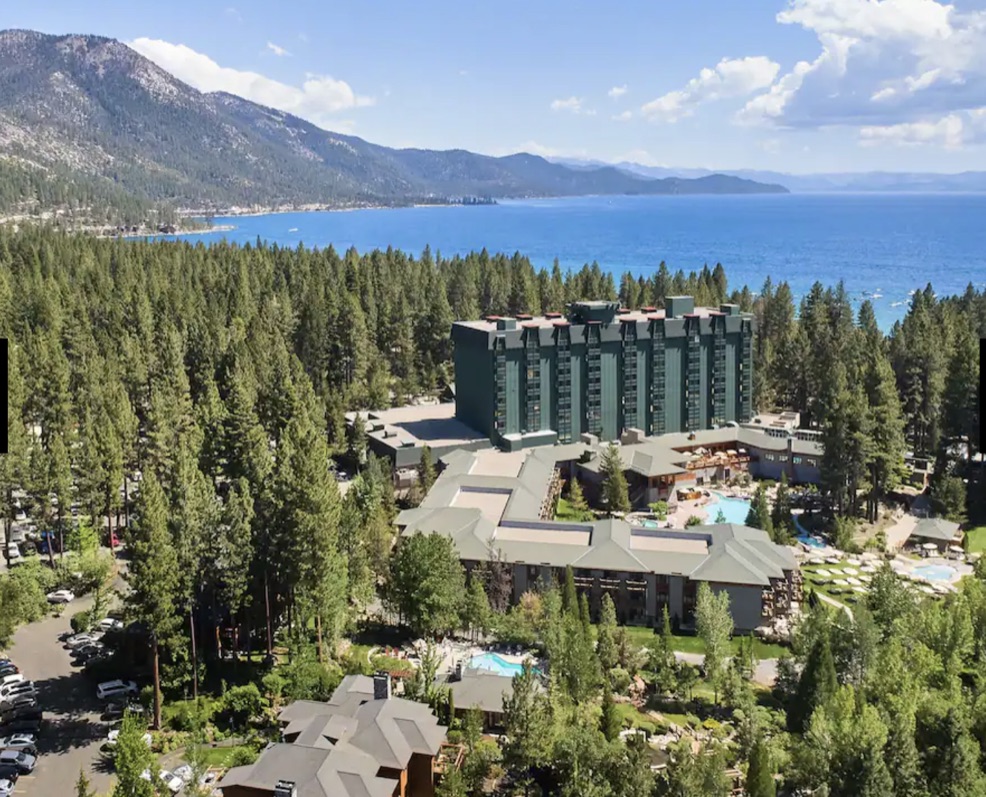 With so many fantastic hiking routes and the lake's glittering waters perfect for a refreshing summer dip, Lake Tahoe has a tonne of activities you can enjoy with your pet.
One of Lake Tahoe's premier hotels, the Hyatt Regency Lake Tahoe Resort, Spa & Casino welcomes pets in special pet-friendly rooms that are conveniently situated on the ground floor for simple access in and out of the building.
It is situated on the shores of the lake and offers guests breathtaking lake views. When booking pet boarding at nearby facilities, the concierge can help if the rooms are already booked.
The Grand Lodge Casino, the heated outdoor pool, and the Stillwater Spa, Tahoe's largest and most complete spa, are all available to visitors who like to indulge in some form of human interaction.
A serene private beach, biking, kayaking, and tennis are all nearby, and Lakeview golf courses are also easily accessible.
Key Amenities:
Pet-friendly first-floor rooms
On-site casino
Private beach and outdoor pool
3. Middleburg, Virginia's Salamander Resort & Spa.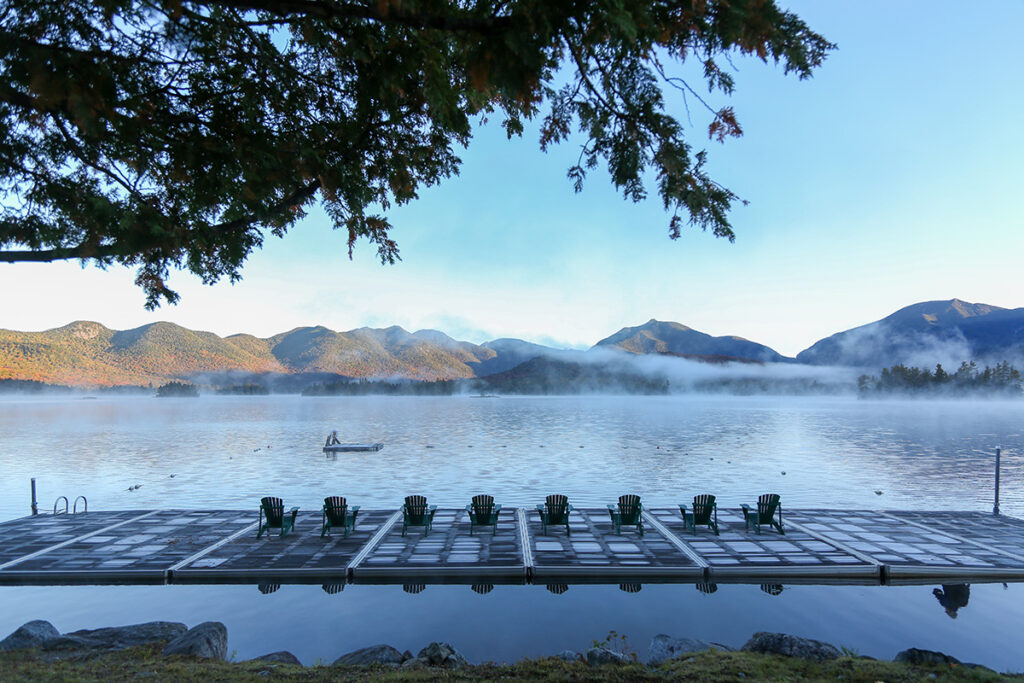 One of the best dog-friendly hotels in Virginia is the well-known spa resort Salamander Resort & Spa.
This old horse farm was converted into a country estate by the owner, Sheila Johnson, who prioritised unwavering quality, sustainable practises, and healthy lives for both resort visitors and the surrounding neighbourhood.
The resort offers exquisite cuisine, equestrian activities, cooking lessons, spa and wellness services, as well as pet-friendly lodging so visitors don't have to leave their furry best friends at home.
Food and water bowls, organic snacks, a comfortable bed, a unique toy, and trash bags are all provided for dogs when they are staying at a hotel.
Key Amenities:
Pet-friendly terrace rooms
Organic treats and a special toy included
Spa and wellness services
4. Hyatt Regency Scottsdale Resort & Spa At Gainey Ranch – Scottsdale, Arizona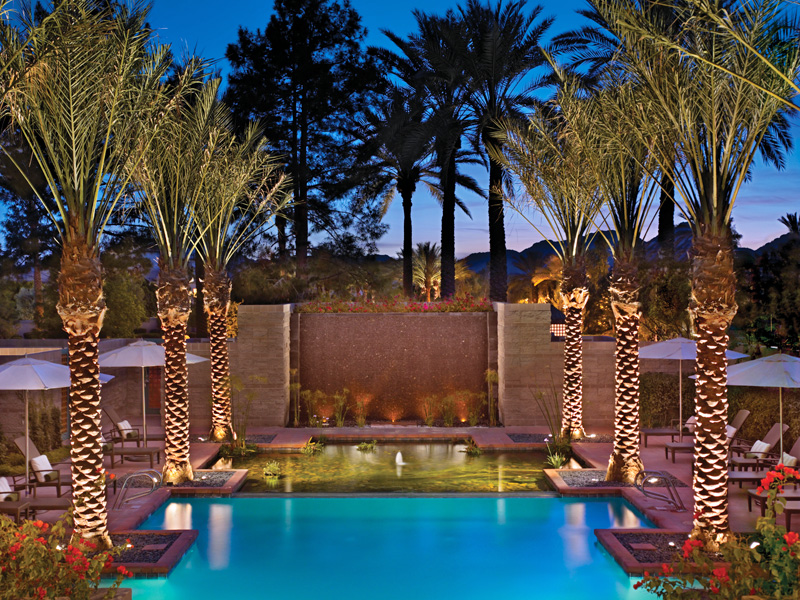 Visit the Hyatt Regency Scottsdale Resort & Spa At Gainey Ranch and take a getaway with your dog to the stunning desert panoramas. The Hyatt Regency offers a special "4Paws" programme that includes a number of pet amenities.
Pets are lavished with a super-comfy pillow bed, a toy and a door sign that says "Pet in Room," as well as food and water dishes and a floor mat throughout your entire stay.
Among the amenities available to human companions are a 2.5-acre water playground, a world-class spa, a 24-hour gym, fine dining, nightly entertainment, and exposure to Native American culture.
Key Amenities:
4Paws program with amenities
Spa with Himalayan Salt Room
Private golf club
5. Mountain Top Inn and Resort – Chittenden, Vermont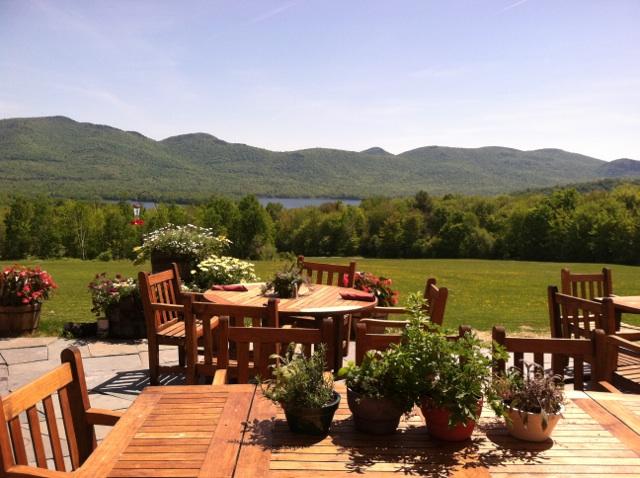 You and your four-legged companions are invited to stay in one of the resort's premium custom cabins or several of its vacation rentals because the proprietors of Mountain Top Inn & Resort are animal lovers.
With 350 acres with panoramic views of a pristine alpine lake and an almost limitless swath of national forest, the property is one of the nicest in Vermont. It is located in Central Vermont.
The accommodations for canine visitors at this traditional four-season resort include a dog bed, food bowls, and the option of dog walkers. Nearly 10 miles of hiking and cross-country skiing routes are available for you and your pet to enjoy together.
Outdoor activities that you can partake in include fishing, disc golf, horseback riding, and pontoon boat trips on the lake during the summer.
Cross-country skiing, snow tubing, horse-drawn sleigh rides, and guided snowmobiling are all available in the winter. It is always possible to take yoga lessons and get massages.
Key Amenities:
Pet-friendly cabins and vacation rentals
Dog walkers available
Exercise and massage therapy
6. Red Mountain Resort – Ivins, Utah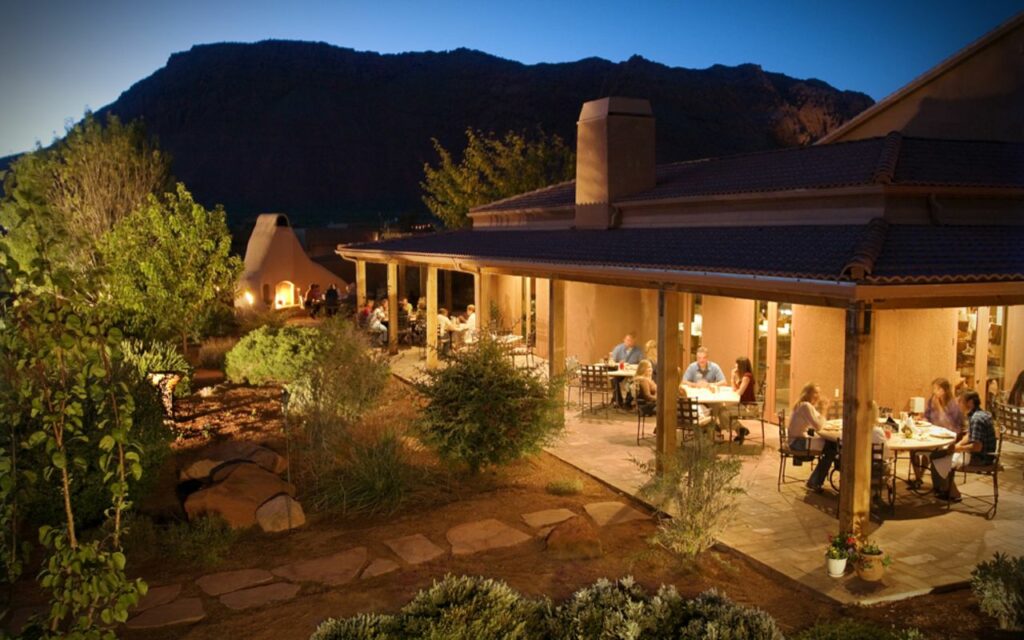 The Red Mountain Resort in St. George, Utah, offers guests the ability to unwind in the splendour and peace of this magnificent red rock region while also taking advantage of a wide range of healthy living activities, superb cuisine, and a top-notch spa.
There aren't many resorts on earth that are more pet-friendly than Red Mountain. For guests travelling with pets, Red Mountain offers extra deluxe accommodations, including a 55-acre backyard with a view and neighbouring Snow Canyon Park, where there's plenty of room to run about.
Additionally, organic pet food, water bowls, and treats will be provided when you arrive. Through pet-focused programmes, guests have the option to enhance their wellness experience in addition to their four-legged companions.
One of the enjoyable possibilities is horseback riding, while another is "Pound Puppy Hikes," an activity where guests can bring their dogs.
Key Amenities:
Dog-friendly activities
Organic treats, food and water upon arrival
World-class spa
7. Stanford Inn – Mendocino, California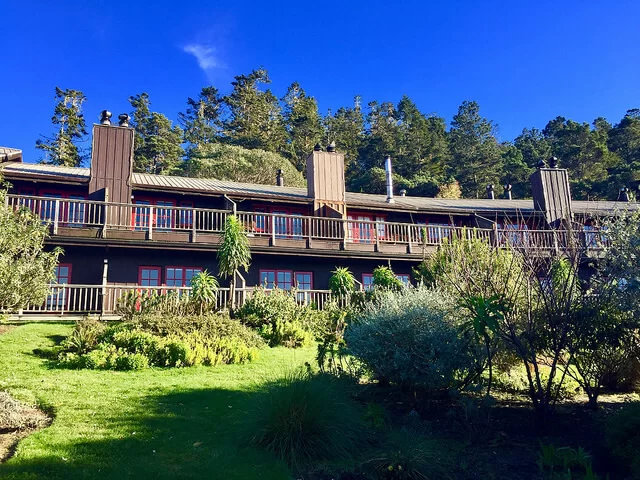 When it comes to places in the West where you may travel with your dog, Sunset magazine once selected the Stanford Inn on Northern California's stunning, wild coast near Mendocino as one of the best.
Along with a plate of cookies for humans, you'll find a welcome package for your pet that includes a baked sweet potato treat, food and water dishes, a stack of pick-up bags, and new sheets.
You can enjoy the wonderful Stanford Inn experience with your significant family members, including your canines.
With the property perched atop a meadow with a view of the water, visitors may take advantage of the property's breathtaking views, as well as its access to bicycles, canoes, organic food, fair trade coffee, and tea, as well as some of the best massage therapies on the coast.
Key Amenities:
Pet treats and sheets provided
Bike and canoe rentals
Organic food and fair trade coffee/tea
8. The Muse – New York City, New York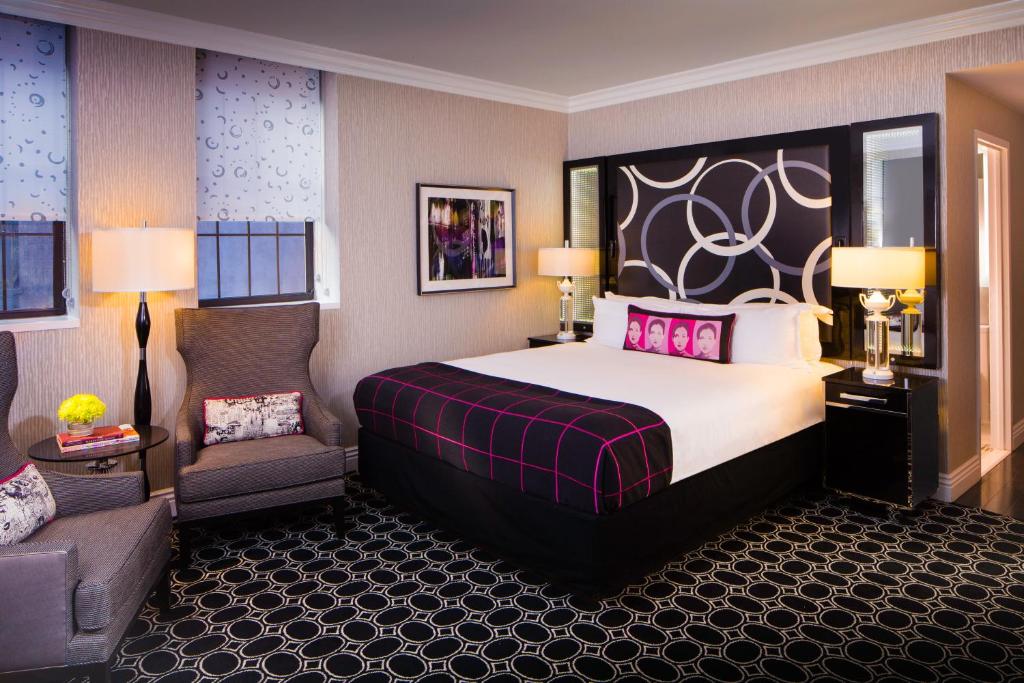 Within walking distance of Times Square and the famed theatre district is the boutique luxury hotel The Muse in New York City. Furthermore, it's the most impressive hotel in the area that welcomes pets.
There is no fee for including animal companions, and there are no restrictions on the number, size, or weight of the animals. The hotel offers a variety of extras and luxuries, like as carpets, food, water bowls, and plush pet beds that you may borrow for your stay.
Require assistance navigating? You can ask the concierge for a list of local eateries, parks, grooming salons, and pet stores that accept pets.
Key Amenities:
Rooms with pet-bed loaners, water bowls and mats
No extra pet fee
Concierge list of pet-friendly parks and groomers
9. Little Nell – Aspen, Colorado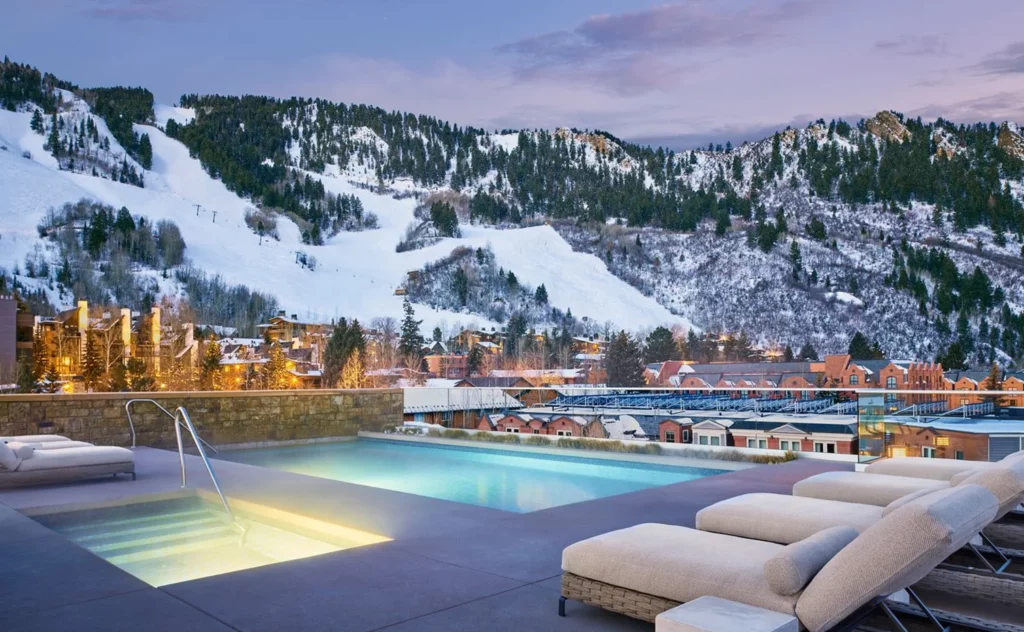 They will indulge your pet even more than you at The Little Nell, one of America's top resorts, which is well recognised for its excellent amenities.
With a host of opulent facilities, including gourmet treats and options from a dedicated pet menu, your four-legged buddy will be lavished. Additionally, staff members will walk, sit, and direct you both to pet-friendly routes.
In order to help them adjust to Aspen's high altitude—the town is located at just under 8,000 feet—bowls, beds, and even a Puppy Jet Lag Kit are provided.
You can go skiing, snowshoeing, and dog sledding throughout the winter, some of the best in the world.
Everything from jeep drives to fly-fishing excursions are available during the summer. Every day of the year is a great day for both great shopping and spotting celebrities.
Key Amenities:
Custom gifts and a pet menu
Ski-in/ski-out
Dog-walking and dog-sitting services
10. Santa Fe, New Mexico's Ten Thousand Waves
A traditional Japanese-style inn, Ten Thousand Waves was influenced by Japan's famed mountain hot spring resorts.
You'll be surrounded by acres and acres of pinons and junipers, with gorgeous outdoor spas and homes designed in the ryokan style set in between them, just 10 minutes from Santa Fe and adjacent to the National Forest.
They provide the ultimate dog-friendly perk by providing a fantastic outdoor space to run around and their own bed to unwind in afterward.
Each home has a dog-proof fence, albeit the sizes of each vary. In contrast to the hot tub, the covered deck is a pet-friendly area where he may hang out with you. In addition, the outstanding Izanami cuisine and top-notch skincare and bodywork services are available.
Key Amenities:
Dog-proof courtyards
Dog bowls, beds, and treats
Mountain hot springs
11. Topnotch Resort – Vermont's Stowe
Located near excellent skiing and hiking in Vermont's Green Mountains, Topnotch Resort offers opulent lodging.
Among the amenities available to visitors are a superb restaurant, a spa with a wide range of massages and other treatments, yoga sessions, aerobics, a fitness centre, and a number of outdoor pursuits like horseback riding, mountain biking, cross-country skiing, and fly-fishing.
Dogs receive a memento water dish to remember the experience as well as an organic treat in flavours like bacon and cheddar, liver and bacon and carob-chip muesli.
Key Amenities:
First-floor pet-friendly accommodations
bowls and dog beds
Concierge with pet treats
12. Loews Coronado Bay Resort – Coronado, California
While Loews Coronado adds a Southern California flavour to the company's existing pet programme, it is available at other Loews hotels. The Dog Lover's Guide to Travel, published by National Geographic, even included it.
A pet ID, bowl, and special treat are among the presents that each pet receives. Owners receive comprehensive information on San Diego pet hotel offerings, such as a pet room-service menu, nearby dog-walking routes, as well as veterinarians, pet stores, and groomers.
Cats and dogs may expect award-winning chefs to prepare delicious room service dinners for them.
Key Amenities:
Pet tag, bowl and special treat
Pet room-service menu
Local dog-walking routes provided
13. Alexandria, Virginia's The Alexandrian Autograph Collection
A luxurious boutique hotel known as The Alexandrian Autograph Collection is situated in the centre of Alexandria's beautiful Old Town.
The hotel is close to restaurants, shops, and historic sites in Alexandria, which is just across the Potomac River from Washington, DC. Alexandria is known for its beautiful and bustling waterfront.
A variety of body, facial, hand, and foot treatments are available to guests in their rooms, along with massages. Two pets are allowed per night in the hotel's pet-friendly rooms, though there may be additional costs.
Key Amenities:
Two pets per room
In-room spa services
Located near Alexandria waterfront
14. Orcas Island, Washington's West Beach Resort
Vacationing on Orcas Island with your dog is a lot of fun. Your pet may run around without a leash in Eastsound's dog park while you stay at West Beach Resort, which offers cabins and cottages on a half-mile dog-friendly beach.
In addition to hiking in Turtleback Mountain Preserve and swimming along North Beach, you and your pet can also enjoy other activities together.
Additionally, visitors can benefit from a kids' activity programme, bonfires, hot tubs, whale watching excursions, fishing, crabbing, and other activities at the on-site marina, which rents out boats, kayaks, and canoes.
Key Amenities:
Cabins and cottages on dog-friendly beach
Boat rentals at a marina
programme for kids' activities
15. Greenough, Montana's The Resort at Paws Up
With a name like this, it makes sense that a resort would welcome pets, and that is the case. The Resort at Paws Up is one of the most opulent wilderness resorts in the nation, and it is situated in Montana's stunning Blackfoot Valley.
This resort welcomes visitors of all kinds, including those who are four-legged, and caters to their every need.
As the pinnacle of "paws-pitality," canines staying here are given their very own doggie beds, collars, locally manufactured snacks, a tennis ball, and even a welcome note from the owner's dog Coco.
The 37,000-acre ranch has its own hiking paths (you'll get a map), and it also provides many other activities like horseback riding and fly fishing on world-class streams for cutthroat trout, as well as in-room spa treatments to luxuriate in afterward.
Stylish safari-style tents and expansive, opulent private residences are among the lodging alternatives.
Key Amenities:
Pet package with beds, treats and letter
Hiking trails on-site
Upscale safari-style tents and private homes
Top 14 Pet-Friendly Resorts in the U.S. 2023 – Newshub360.net
Related Post

Credit: www.Newshub360.net