The Best Restaurants in Hawaii 2023: Hawaii is well-known not just for its beaches and luaus, but also for its traditional Hawaiian cuisine, local cuisine that has been influenced by the melting pot of ethnicities that exist on the islands, and cuisines from the Pacific Rim.
No matter which island you visit in Hawaii, you'll be amazed since we've put together a list of our top must-try eateries.
Best Restaurants in Hawaii 2023
In the state of Hawaii, you'll find a wide variety of dining options, ranging from five-star restaurants to dive bars and everything in between.
We have everything you need, whether you want a hearty bowl of saimin or a bowl of fresh poke (pronounced poh-ké, like Pokémon, and not poh-key, which is Hawaiian for cat). Poke is pronounced poh-ké, like Pokémon.
1. Mama's Fish House (Maui) Restaurant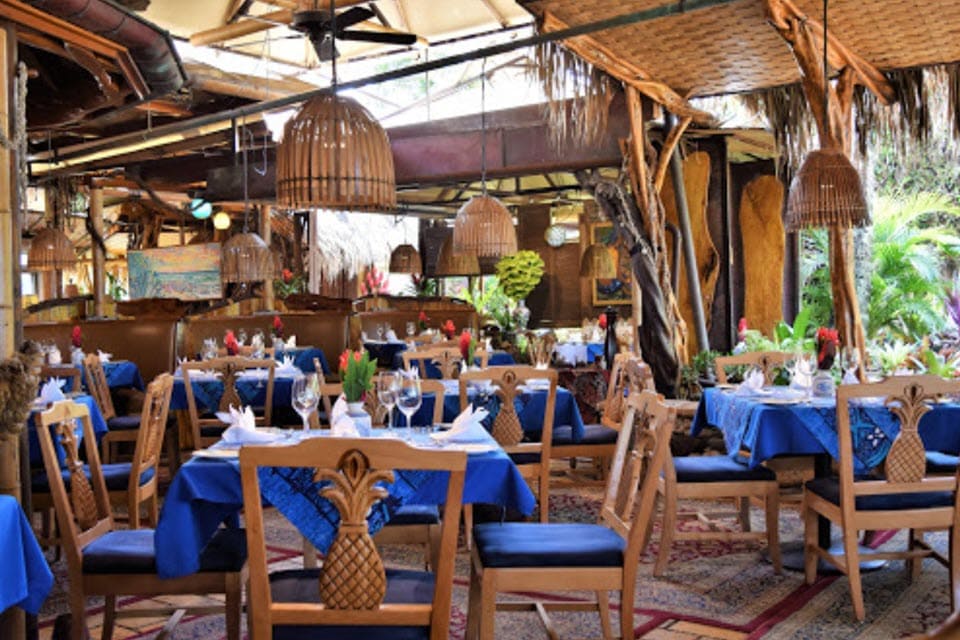 One of the most popular restaurants on Maui is called Mama's Fish House. Mama's stands out from the competition because the fish are caught and served on the same day they are caught.
The restaurant has been owned and operated by the same family since 1973 and is situated in the lovely town of Paia on the north shore of Maui.
On their daily menus, they also include the name of the fisherman who caught the fish and the location where the fish was caught.
You don't like fish, do you? That's alright! Besides that, pig, chicken, beef, and fowl are all available at Mama's; but, due to the fact that their menu is updated on a daily basis, it is impossible to know what to anticipate during your visit.
Even though it's on the expensive side, Mama's is the ideal location for celebrating any occasion, whether big or little.
Everyone on the island, including permanent residents and vacationers, agrees that Mama's Fish House is well worth the money and the time it takes to get there.
If you do decide to go, don't leave without trying the restaurant's iconic dessert, the Polynesian Black Pearl.
One important thing to keep in mind is that if you want to dine at Mama's Fish House while you're on vacation, you'll need to make a reservation well in advance because the restaurant is notable for being fully booked up to six months in advance.
2. Monkeypod Kitchen by Merriman (Maui) Restaurant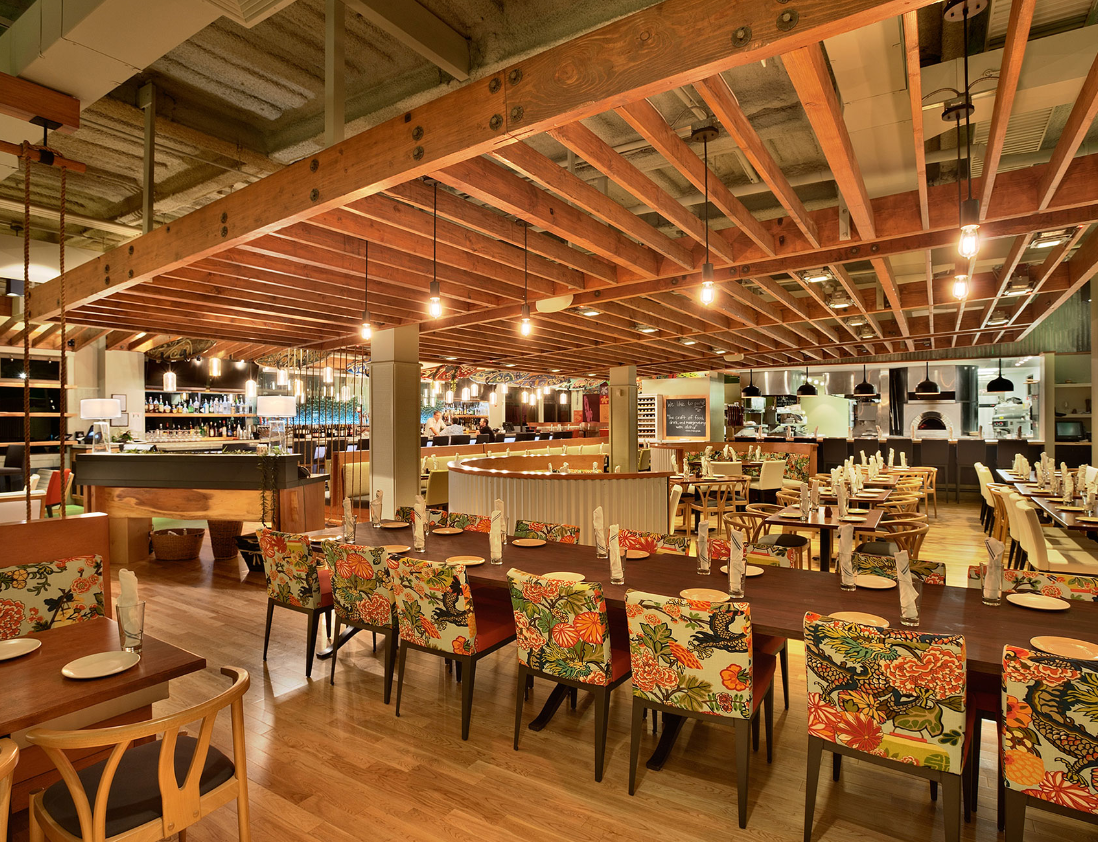 On the island of Maui, the Monkeypod Kitchen by Merriman can be found in both the Wailea and Ka'anapali resort areas.
They also have a location at Ko Olina on the island of Oahu. The first location of this restaurant was in Wailea.
The menu at Monkeypod changes with the seasons in order to support the local organic farming, ranching, and fishing that they promote; however, certain dishes are always available.
In addition to that, they also offer live music played by musicians from the surrounding area.
They stay open later than other eateries on the island and in the neighborhood. Yet, regardless of when you visit, you absolutely must get their poke tacos.
3. Cafe O'lei at the Mill House (Maui) Restaurant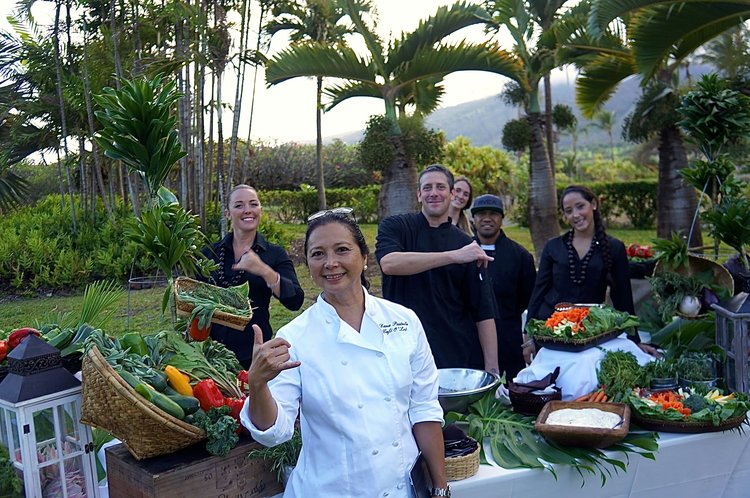 Locals in Maui have a deep affection for Café O'lei. Café O'lei is a wonderful location to get together with friends, catch up with family, or have a business lunch.
It is also a great place to do business. Since the food of Café O'lei in Kihei is so excellent, the restaurant was given a recommendation by the travel guide Frommer's.
You are strongly encouraged, regardless of whatever Café O'lei location you want to visit, to book a reservation in advance due to the restaurant's high level of popularity among both residents and visitors.
4. Japengo (Maui) Restaurant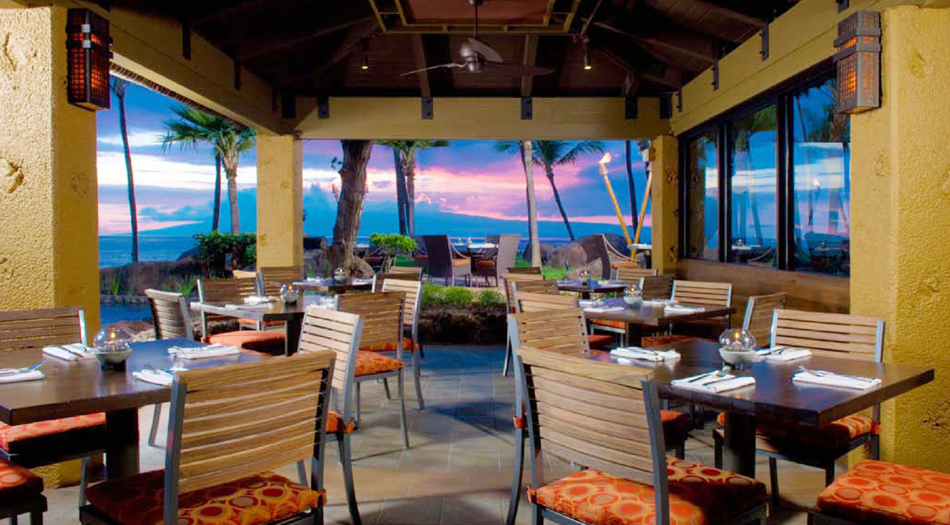 Frommer's has awarded the highly sought-after three-star rating to the outstanding Japengo restaurant, which can be found within the Hyatt Regency Maui Resort & Spa.
Fresh sushi and other dishes from throughout the Pacific Rim may be found at Japengo, a restaurant famous for its flavorful and incredibly fresh food.
The community has spoken, and they think the food at Japengo is so delicious that it deserves awards.
If you have a special event that you would want to celebrate at Japengo, be sure to let them know about it so that they may plan something extra special to commemorate the event.
Because their restaurant is popular, you should make preparations in advance and make a reservation before you arrive on the island so that you may dine there.
5. Lucky Belly (Oahu) Restaurant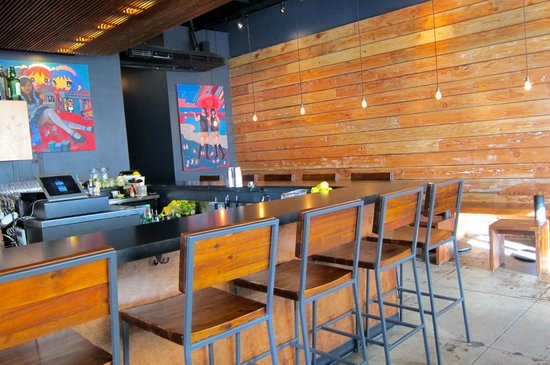 Chinatown in Honolulu is home to the trendy eatery known as Lucky Belly, which serves Asian cuisine. Although while they are most famous for their ramen, you shouldn't let that deter you from trying out some of their other options.
Their pork belly bao will leave you with a "broke da mouth" (satisfying) feeling, and their lobster moco, a posh take on the well-known loco moco, is simply outstanding.
You should schedule your meals appropriately, since the wait time can be at least an hour, and because it is located in Chinatown, you will be required to choose paid parking instead of free parking.
6. Shokudo Japanese Restaurant and Bar (Oahu)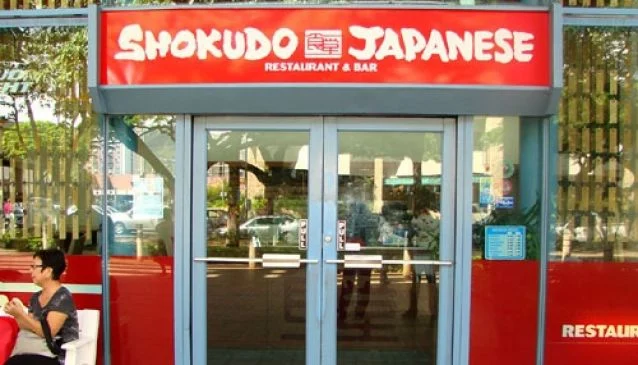 Shokudo Japanese is a popular restaurant on the island that attracts both natives and tourists due to its location close to the renowned Ala Moana Shopping Center.
Their lunch bento box selections are extremely budget-friendly, with prices beginning at just $11.99.
When it comes to supper, you have the option of either sitting down with everyone else at the table or keeping all of the entrées for yourself. Either decision is entirely appropriate and understandable.
If you have a sweet flavor, you owe it to yourself to visit Shokudo if for no other reason than to sample their original honey toast.
Their honey toast consists of a shokupan, which is a fluffy Japanese milk bread, that has been hollowed out and then filled with toasted, cubed pieces of shokupan, vanilla ice cream, and honey drizzle.
In addition to this, they also provide a selection of other tastes, such as strawberry, cookies and cream, and even matcha.
7. Shabuya Restaurant (Oahu)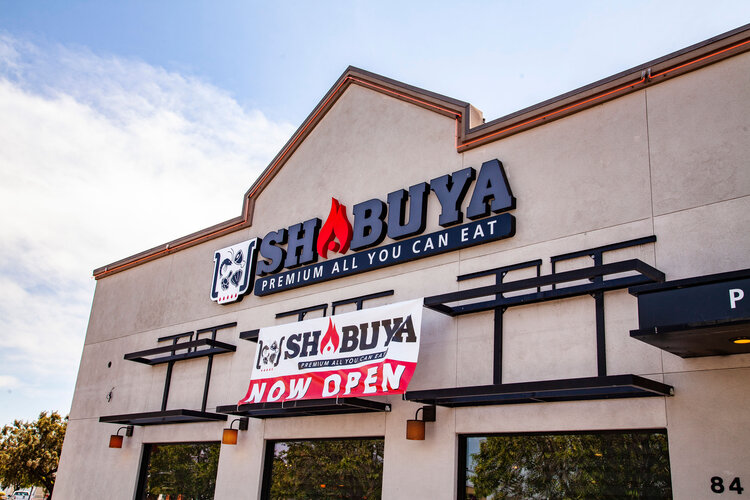 Shabuya is a popular Japanese hot pot restaurant that is situated within the Ala Moana Shopping Center.
Due to the high volume of customers that frequent the establishment, wait times can reach up to ninety minutes.
If you enjoy having a wide variety of options to pick from, Shabuya is the perfect restaurant for you.
You start by selecting your broth as well as your meats.
Thereafter, you proceed to the bar to choose your vegetables and other fillers like tofu.
Although though Shabuya is a chain restaurant and not a local establishment in Hawaii, going there is nevertheless highly recommended since dining there is such an unforgettable experience.
8. YogurStory restaurant (Oahu)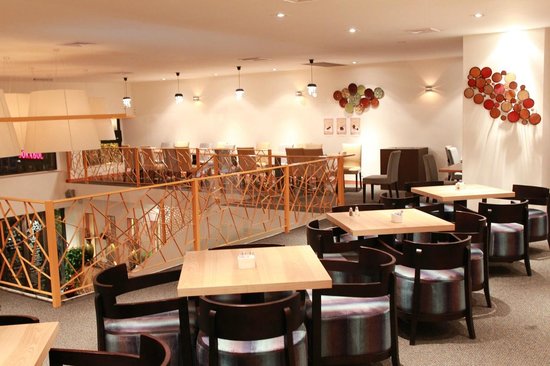 This two-story Asian restaurant is usually bustling with customers. Both the customer service and the quality of the meal at YogurStory are of the best quality.
The meal tastes much better than it seems in the photographs; in fact, the flavor is increased by a factor of two.
Their ube pancakes are without a doubt their most popular dish, and if you have a taste for sweet potatoes, you can be assured that they will satisfy your hunger.
Are you intrigued to know how it tastes? You won't be sorry that you ordered your own entrée in addition to the ube pancakes for the party to split; everyone will like them.
9. Shiro's Saimin Haven restaurant (Oahu)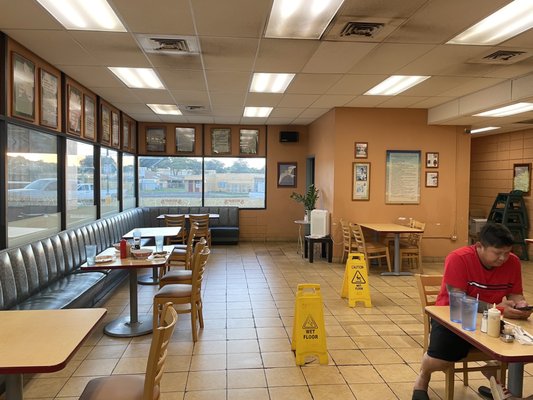 Shiro's is a genuine hole-in-the-wall when compared to the other restaurants on this list; it's the kind of spot that only the residents of the area know about and adore.
Since 2016, when they were initially voted one of Hawaii's Best, they have always come in top place, and it's not hard to see why.
Since 1969, Shiro's has been providing the community with home-style dishes.
You should try Shiro's saimin if you want to experience what it is like to eat like a real lifetime resident of Hawaii.
A modern dish that can only be found in Hawaii, saimin is comparable to the dish ramen from Japan but has its own distinct flavor. It is a relic from the days when the state was dominated by plantations and serves as a reminder of the state's multiethnic heritage.
Shiro's is known for its world-famous saimin, but they also have a wealth of other foods to pick from, such as pork adobo, mochiko chicken, and even lau lau, which is a delicacy that tourists who come to the islands absolutely have to eat. Yum!
10. The "Original" Roy's Hawaii Kai restaurant (Oahu)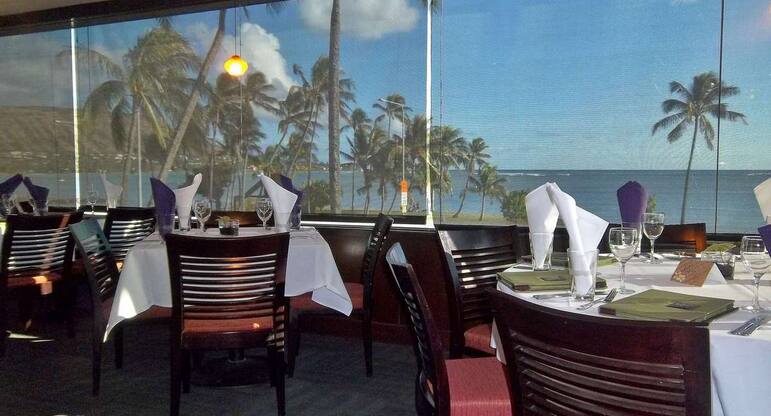 Roy Yamaguchi is a Japanese American celebrity chef who is known all over the world. He is also known as one of the creators of the regional cuisine movement in Hawaii.
Having said that, Roy's Hawaii Kai is the first restaurant in the chain and was the one responsible for starting everything off in 1988.
Come here to experience real food from the Pacific Rim, with an emphasis on dishes that combine Asian flavors.
It is not an exaggeration to say that each and every dish on the menu is very delectable and well worth the price that you will pay, which will not be a cheap one.
11. No Ka Oi Grindz Lanai restaurant (Lanai)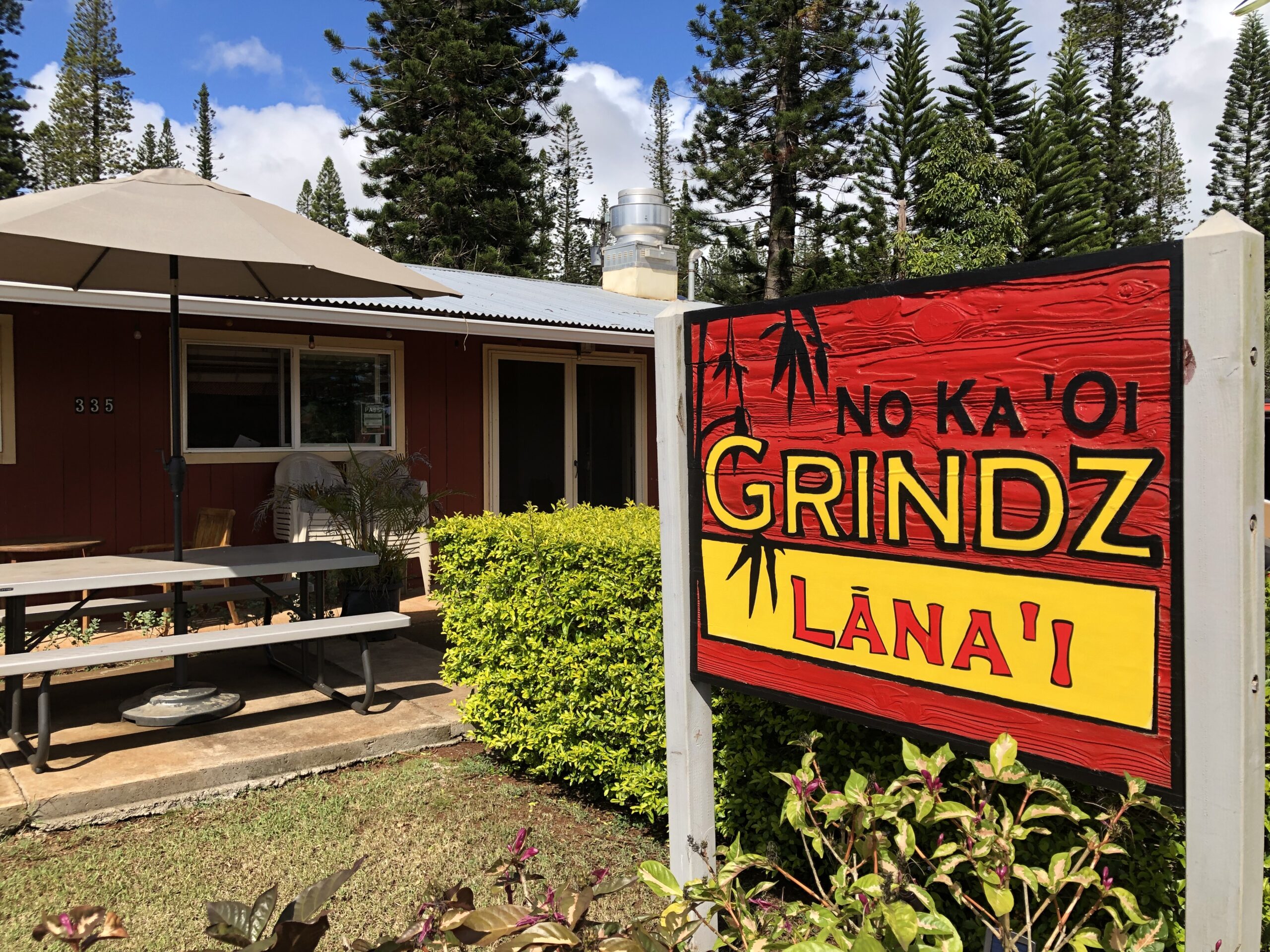 No Kai Oi Grindz Lanai is a small restaurant in Lanai City that serves up comfort cuisine. The phrase "bringing the yummies to your tummies" is the company's tagline.
They hit the nail on the head since their meal is so delicious! No Kai Oi, whose name translates to "is the greatest," offers daily specials that include a variety of dishes, such as cream mushroom pork chops, kalua pork, and the world-famous loco moco from Hawaii.
When in Rome, one should conduct oneself in the same manner as the locals. On the other hand, while you're in Lanai, you get to eat like a local!
12. The Blue Ginger Café restaurant (Lanai)

The Blue Ginger Café in Lanai is a restaurant that is friendly to families and does not have an air of pretentiousness about it. The "normal breakfast" is by far their most well-liked offering for breakfast.
But, if you are coming in for lunch or supper, you might want to sample their mahimahi or chow fun noodles sautéed in their special sauce.
Also, there is a bakery on the premises, so don't be shy about picking up some freshly baked cookies or turnovers; you won't be sorry you did.
13. Nobu restaurant (Lanai)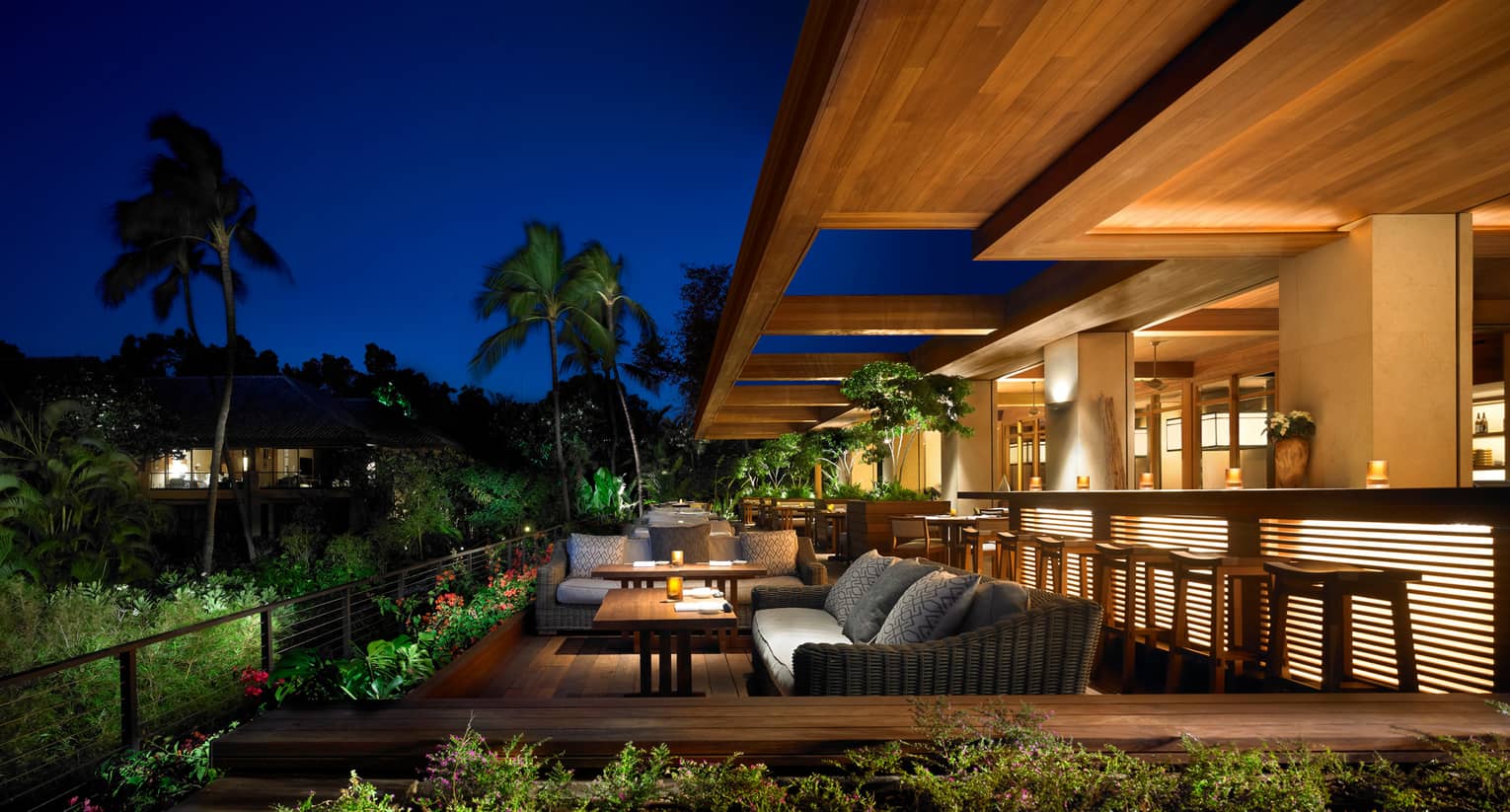 On the remote island of Lna'i, within the Four Seasons Resort, one may find the Hawaii outpost of the world-famous restaurant Nobu.
Customers are requested to dress in an understated yet stylish manner because the establishment is of a high social standing.
It is certainly worth it to put in the effort to look nice, not only because the Japanese food that you will indulge in will be luxurious, but also because the panoramic views of the island will be magnificent.
Hawaii is the best spot to visit if you've always dreamed of indulging in the five-star cuisine that Nobu has to offer, and there's no better place to do it than right here!
14. Kona Brewing Company restaurant (Big Island)
Kailua-Kona, which is located on the Big Island, is home to the Kona Brewing Company.
The microbrewery also has a tavern on the premises, which provides delicious food that goes wonderfully with the locally brewed beverages.
The pub owned by Kona Brewing Company provides a variety of foods, including burgers, pizza, sandwiches, and more.
There are also vegetarian-friendly choices available.
You will be given a free present if you arrange a tour of the brewery to learn about the brewing process as well as the history of the firm.
In addition, if you are over the age of 21, you will receive four beer samples, each measuring 4 ounces.
15. Da Poke Shack restaurant (Big Island)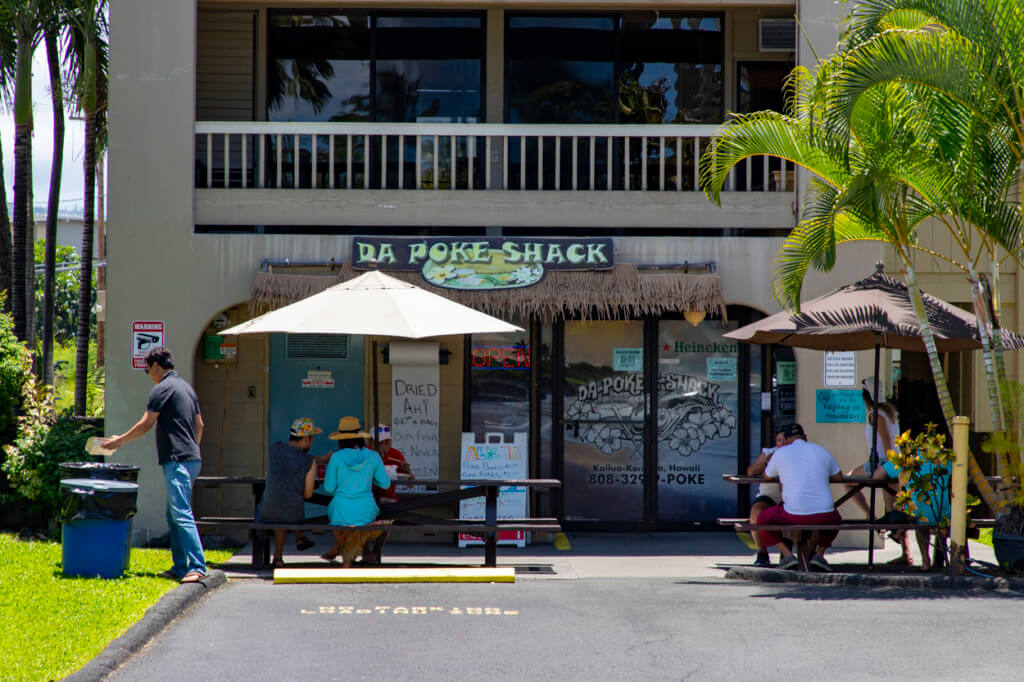 Fresh poke is available for takeout at Da Poke Shack, however there is only a small number of seats accessible in the outside seating area.
Although many restaurants serve poke that has been frozen or that has been sitting out for a day, Da Poke Shack assures that their poke has just been pulled from the ocean.
Due of how popular they are, you will want to be there as early as you can, possibly even just before they open, to guarantee that you get the first pick of what you want.
Although though they are open for business every day until 4:00 pm, after they sell out for the day, they close their doors for good… And they are purchased up very quickly.
Because of its famous status, the well-known American chef Andrew Zimmern has referred to Da Poke Shack as a "superb alternative for a cheap, quick, and tasty lunch." What else could you possibly want from life?
Conclusion: Best Restaurants in Hawaii 2023
The laid-back Aloha culture of Hawaii is genuinely unique, and this same laid-back lifestyle organically permeates the state's culinary business.
Yet, this does not imply that the level of service you receive will be subpar; in fact, because to the influence of the aloha spirit, customer service in Hawaii is among the best in the world.
Some of the most enjoyable restaurants in Hawaii are moderate establishments, in keeping with the laid-back character of the state.
They have been in business for such a long time for a purpose, even though their appearance belies their actual age.
When you go out to lunch and find that you are surrounded by people from the community, you can be sure that you have discovered something very remarkable.
When compared to other parts of the world, the atmosphere of fine dining in Hawaii is noticeably more relaxed.
While you would anticipate having to dress to the nines to eat at a fancy restaurant, great dining in Hawaii typically necessitates casual elegance. If you want to go past the vibe check, all you need is a classy Hawaiian shirt, some pants, and some shoes.
Last but not least, many individuals in Hawaii rely on tips as their primary source of income because the cost of living is so high and the state's economy is so heavily dependent on tourism to generate revenue.
Even if you want the food to go, it would be nice to leave a modest tip for the person who prepared it.
Frequently Asked Questions: Best Restaurants in Hawaii
The questions that follow are some of the ones that are asked the most frequently concerning the restaurants in Hawaii.
What food should I try in Hawaii?
Try some of the regional specialties like poke and lau lau while you're there. Although though poke is popular in many parts of the world, the poke that is served in Hawaii is still considered to be the best.
On which island can one find the most delicious food?
It is a matter of personal preference; but, due to the island's high population density, Oahu will provide the greatest variety of dining options, whether you are interested in food trucks or fine dining.
Are there any restaurants in Hawaii that have earned a Michelin star?
No, despite the fact that there are quite a few restaurants in Hawaii that unquestionably merit the recognition, there are no restaurants in the state of Hawaii that have received a Michelin rating.
Will credit cards be accepted at restaurants in Hawaii?
In Hawaii, credit cards are accepted at the vast majority of restaurants; nevertheless, some of the state's more intimate restaurants may only take cash.
Have extra cash on hand to cover your lunch at smaller places just in case, you err on the side of caution.
Is it possible to place a delivery order using an app?
In Hawaii, there are a lot of restaurants that provide delivery through popular apps.
On the other hand, depending on where you choose to stay, there might not be as many alternatives available to you as you are accustomed to.
In addition, several islands make use of food delivery applications that were developed locally, such as Hopper Maui.
Best Restaurants in Hawaii 2023 – Newshub360.net
Related Post
Credit : www.Newshub360.net