7 Hotels Near Disneyland with Free Shuttles or No Transport Needed 2023: Staying somewhere that's easily accessible from and to Disneyland is a must for any visitor.
There are a few solid choices available that provide transport to the theme park without charging a price, despite the fact that the majority of hotels in the Disneyland region charge a fee for their shuttle service.
Some are located in a short distance that you won't even need to bother about getting there because you'll be able to go there on foot without any difficulty.
7 Hotels Near Disneyland with Free Shuttles or No Transport Needed 2023
1. Sheraton Park Hotel at the Anaheim Resort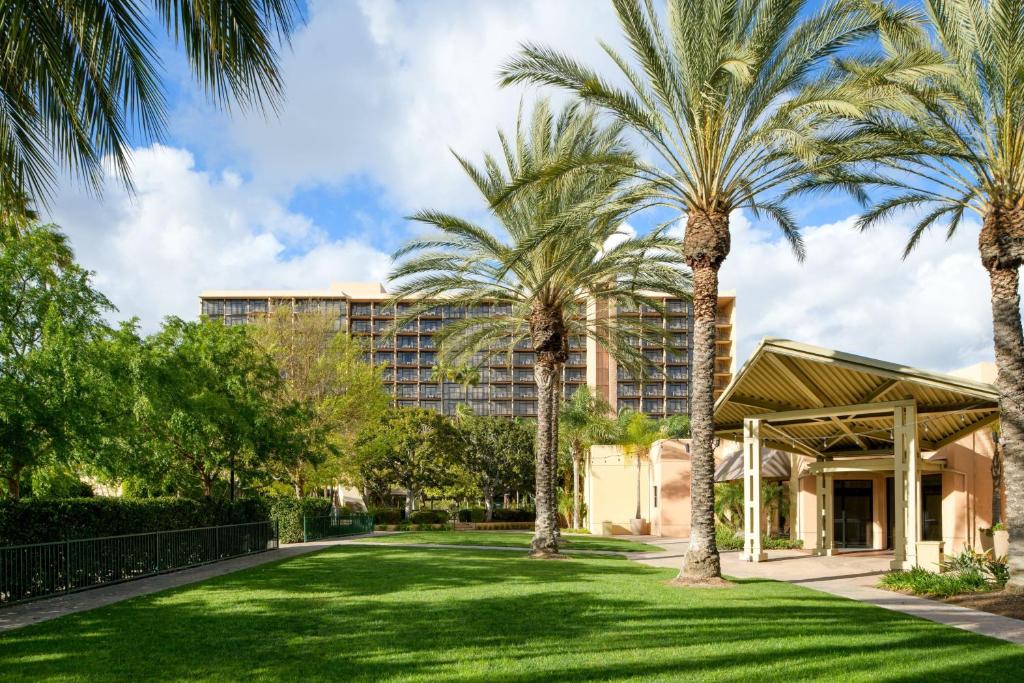 The Sheraton Park Hotel at the Anaheim park is a facility with a castle design. It is located right next to Disney's California Adventure Park and is in the best location for convenient access to both Downtown Disney and the Disneyland park.
Even though it's only a block away from Disneyland, the hotel offers a free shuttle service to get guests to the park and all of its attractions.
The recently renovated rooms are characteristic of the Sheraton franchise and include amenities such as the ultra-comfortable Sheraton Sweet Sleeper mattresses, minibars, refrigerators, and coffeemakers stocked with Starbucks coffee.
The feature of this hotel is its 13 acres of grounds, which come replete with a koi pond, a resort-style heated pool and bar, and a spa tub.
You can watch Disney's famous fireworks shows from here or from your own private balcony, depending on which option you choose.
In addition to allowing guests to bring their pets, the Anaheim hotel features a deli, café, bar, fitness center, and laundromat.
Key Amenities:
2. Hyatt Regency Orange County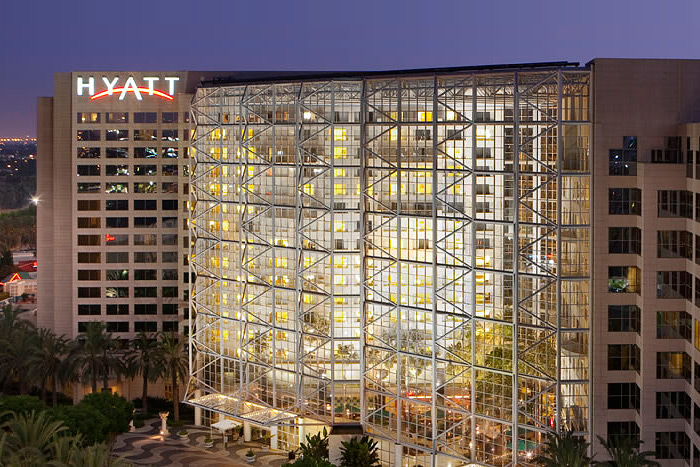 Because of its one-of-a-kind children's suites, the Hyatt Regency Orange County, which is located in Garden Grove, is a leading choice for families going to Disney World. These suites provide children with their very own area in which they may sleep and play.
In the meantime, adults may unwind in the privacy of their own individual beds. Some of the upgraded accommodations even have a view of the nightly fireworks display that is put on by the park.
The facility features two outdoor swimming pools that are heated, two restaurants that serve American and Italian cuisine, and a fitness center.
Bocce ball, shuffleboard, basketball, pickleball, and other outdoor sports are available on the leisure deck, which has just undergone an extensive renovation. In addition, it provides free shuttle service to Disneyland, which is located around two miles and a half away.
Key Amenities:
Upgraded rooms provide view of firework display
Two outdoor heated pools and a sports deck
3. Grand Californian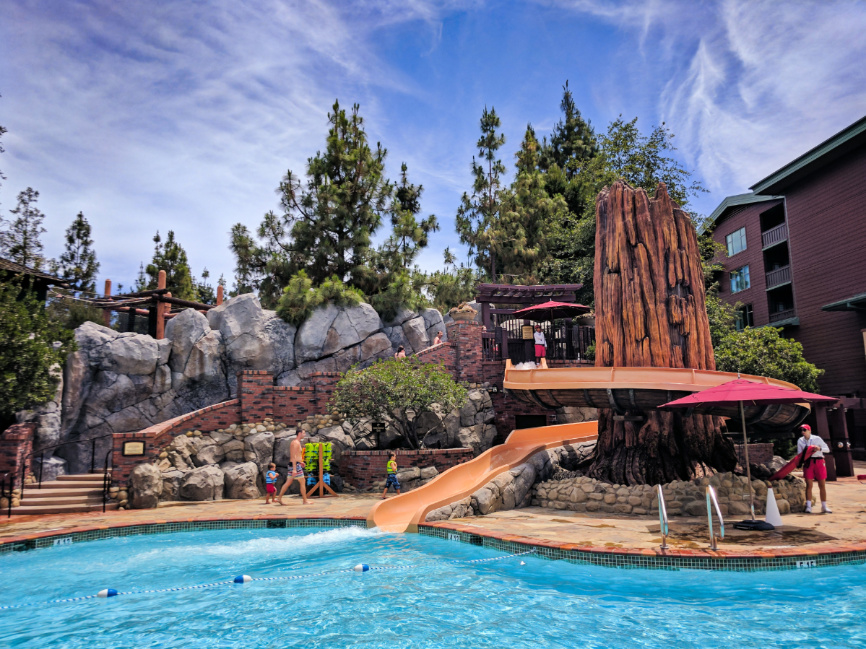 The closeness of Disney's Grand Californian to Disneyland Resort is unrivaled, and guests staying there have access to a unique entry to Disney California Adventure.
In addition to that, you'll be granted early admission to both Disneyland and Disney California Adventure. It doesn't get any more convenient than this, but that's not the only amenity that this home provides.
The many different facilities and themed pools with whirlpools and waterslides that are available at Disney give the perfect opportunity for guests to take a rest in between all of the rides and other attractions.
The rooms have unique touches like Disney-themed artwork and sleeper mattresses that transform into characters from Bambi's adventures in the woods.
In addition, the resort has the exclusive Tenaya Stone Spa, a brand-new spa that provides a complete range of services, as well as various award-winning dining and bar locations.
Key Amenities:
Exclusive direct access to Disney California Adventure
Early entry to Disneyland and Disney California Adventure
Themed pools and waterslides
New luxe full-service spa
4. Disney's Paradise Pier Hotel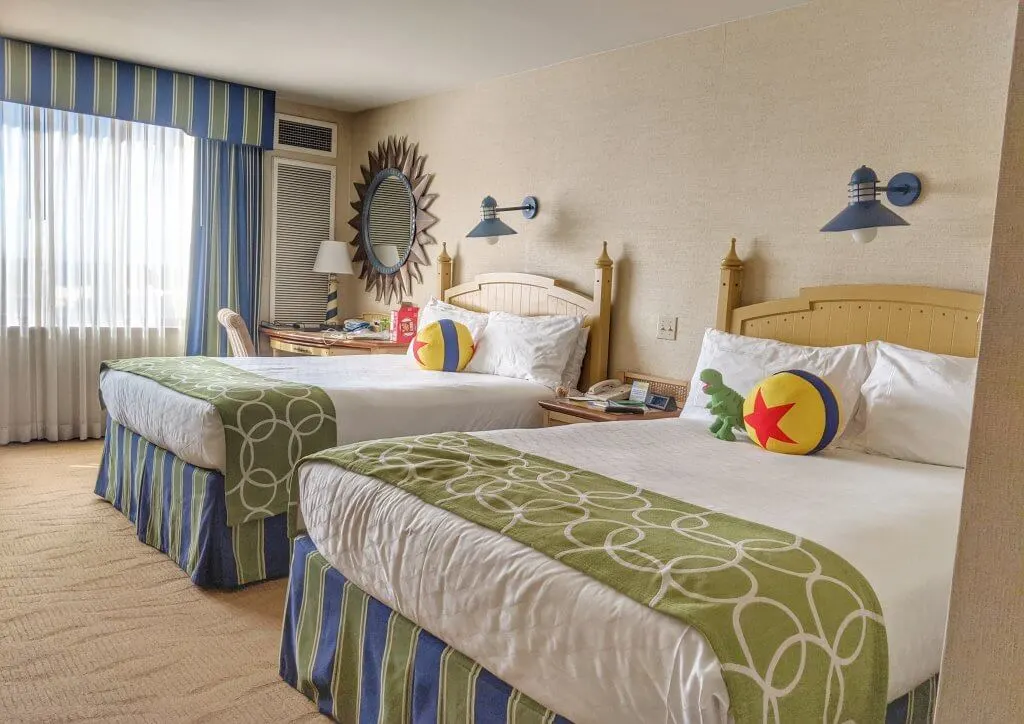 The Disney's Paradise Pier Hotel is located approximately a half mile away from a private entrance to Disney California Adventure Park and about ten minutes' walk from Downtown Disney District.
From Downtown Disney District, guests may board the Disneyland Monorail and travel to Disneyland Park. One further benefit of going to Disney is getting early entrance into both of the theme parks.
During your stay at the hotel, you may take advantage of the outdoor rooftop pool that features a waterslide in addition to a variety of other Disney facilities.
Wake-up calls are provided by Disney characters, and the hotel's Paradise Theater, which contains beach chairs and a carpet colored like sand, screens Disney films and television series on a television that is housed inside of a fake sandcastle.
The adults are able to take a break by taking use of the daycare services and activities that are also provided for the youngsters. In the event that you feel the need to go to a real beach, there are many of options available to you in the area around Disneyland.
Key Amenities:
Half-mile from private entrance to Disney California Adventure
Beach-themed with waterslide and rooftop pool
Watch Disney films and shows at hotel's Paradise Theater
Childcare and kids' activities
5. Disney's Hotel Disneyland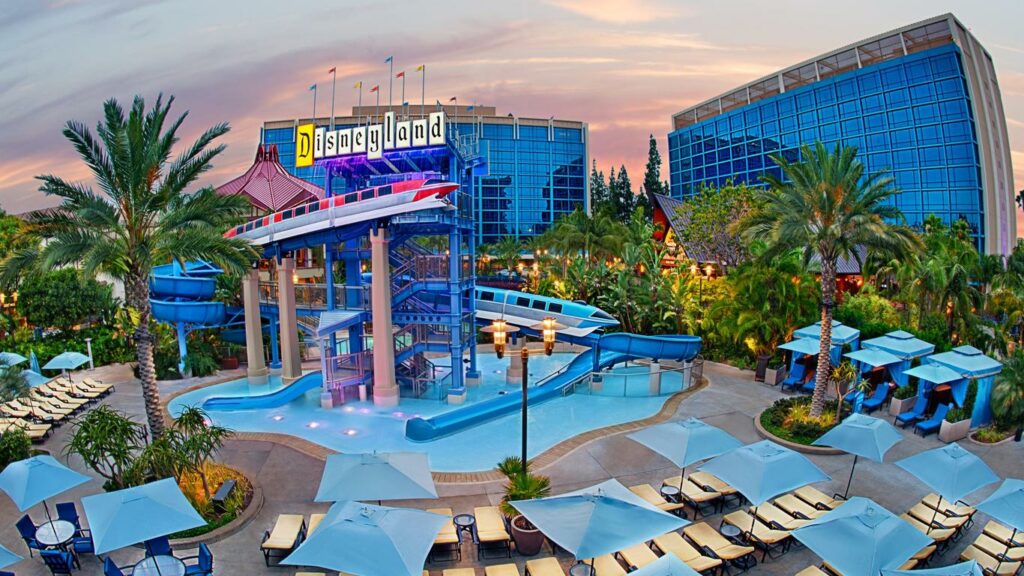 The Disneyland Hotel features several different types of rooms inside its Frontier, Adventure, and Fantasy towers. These towers are named after the first three areas of the theme park that were opened.
No matter which one you select, you will be within walking distance to the Downtown Disney District as well as both Disneyland Park and Disney California Adventure Park, all of which are only a few minutes away by foot.
This five-star hotel features Mickey themes throughout its large and luxurious guest rooms, in addition to references to the building's rich history that can be found around the property.
Adults, in particular, like the top cuts that are offered at Steakhouse 55, while children often have a great time at Goof's Kitchen, which features frequent appearances by Chef Goofy and his cherished friends.
Between park visits, a lot of people like to stop by the Monorail Pool complex to swim or ride the waterslides there.
Key Amenities:
Steps from Downtown Disney District
Goof's Kitchen has appearances by Chef Goofy and pals
Monorail-themed pool complex with waterslides
6. Anaheim Desert Inn and Suites
The Anaheim Desert Inn and Suites is located in a very handy area near the entrance to Disneyland. Both Disneyland Park and California Adventure can be reached on foot in only five minutes from the hotel.
The rooms may be on the simple side, but they are not only clean and comfortable, but they also come equipped with microwaves, mini-fridges, and coffeemakers in addition to offering reasonable rates.
In addition, the facility features an indoor heated pool and hot tub, a gaming area with electronic games geared at children, a gift store, and a rooftop viewing terrace where guests may watch nightly firework displays.
Key Amenities:
5-minute walk to both Disney parks
Affordable clean, comfy rooms
Game room with video games for kids
Rooftop deck to enjoy firework shows
7. The Candy Cane Inn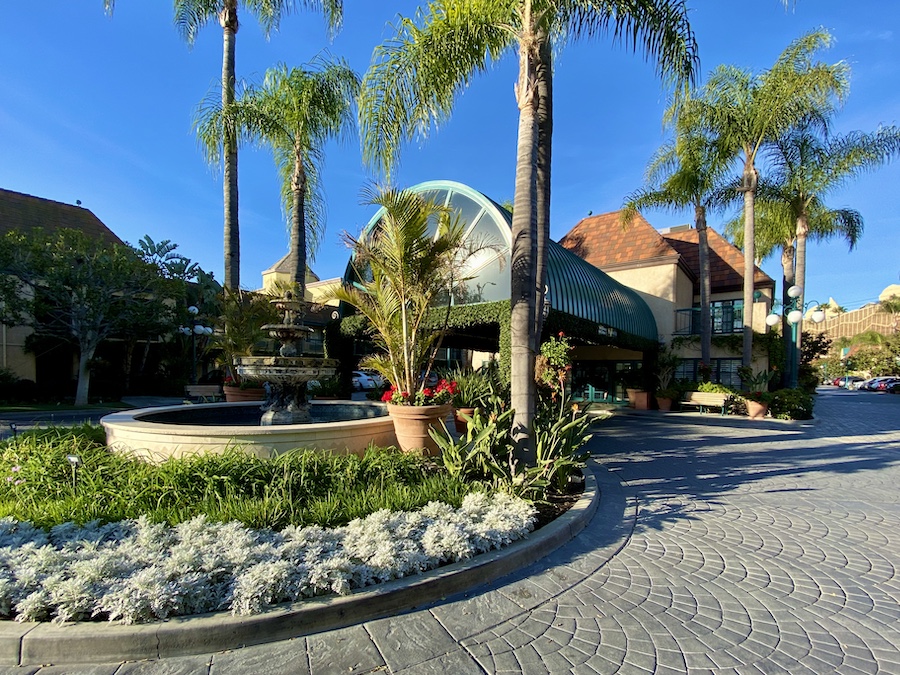 The Candy Cane Inn has been a go-to for families in search of affordable accommodations in the Disney area for decades now. This Disney choice is pleasant and reasonable for those who desire free shuttle service while avoiding the high cost of the park hotels and other more premium options.
Free shuttles leave every 30 minutes when the park is open, despite the fact that the hotel is only 250 yards away from the main entrance to Disneyland.
In addition to having access to an outdoor pool and a fitness facility, guests may also take advantage of a discount on Disneyland tickets that are sold inside the hotel.
In the breakfast area, which extends out onto the pool terrace and provides opportunities for dining outside, breakfast is included in the hotel cost.
It could be worth it to rent one of the Premium accommodations, which have views of California Adventure but just a partial view of the fireworks.
Key Amenities:
Budget-friendly rates
250 yards from main gate of Disneyland
Fitness center and outdoor pool
Continental breakfast included
7 Hotels Near Disneyland with Free Shuttles or No Transport Needed 2023 – Newshub360.net
Related Post

Credit : www.Newshub360.net