Lazarous Kambole Salary at Kaizer Chiefs 2023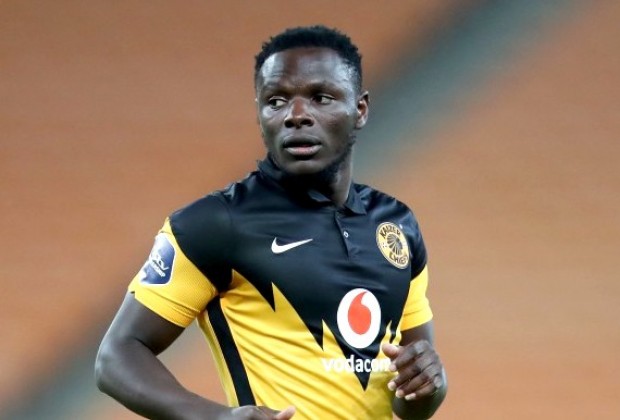 Lazarous Kambole Salary at Kaizer Chiefs 2023: Lazarous Kambole is a Zambian footballer who has played for his country's national side as well as South Africa's Kaizer Chiefs at club level. He holds the record for the fastest hat trick in the CAF Champions League's history. In 2018, he accomplished this by scoring three goals for Zesco United in an eSwatini match against Mbabane Swallows.
It's no surprise that Amakhosi swooped in to sign Lazarous Kambole after establishing himself as one of the best scorers in the Zambian Super League and setting desirable records. So, who is Lazarous Kambole and how much money does he earn at Kaizer Chiefs?
Get the answers to all the questions you may have about the talented footballer in this detailed biography.
Lazarous Kambole Profile
Name: Lazarous Kambole
Nickname: Lazi
Date of birth: January 20th, 1994
Place of birth: Chingola, Zambia
Lazarous Kambole age: 26 years old as of 2020
Nationality: Zambian
Facebook: @Lazarus-10-kamz-kambole-10-10
Twitter: @KamboleLazarus
Instagram: @lazarus_kamz10_kambole
Contacts: [email protected]
Lazarous Kambole height: 1.70 m (5 feet 7 inches)
Marital status: Single
Occupation: Professional footballer
Agent: Kronos Sports Agency
Lazarous Kambole position: Striker / Centre-Forward / Winger
Jersey number: 7 Famous for: Holding the record of scoring the fastest hat trick in the history of the CAF Champions League by scoring 3 goals in five minutes.
Lazarous Kambole Biography
Lazi always thought he'd make it as a professional player because he scored a lot of goals every time he played as a kid. This was not what his parents desired, as it was for the majority of players. They wanted him to continue his education.
Promise, the player's older brother, is said to have helped him develop his talent. The player is the breadwinner, and the rest of the Kambole family is in Zambia. Kambole is devoted to his family and genuinely cares about them. He wished he was at home, fighting the Covid-19 pandemic alongside his family.
Chingola's Lazarous Kambole is a devout Christian. This is evident by his favourite quote on social media, Psalm 118 vs. 22- The stone which the builders rejected has become the chief cornerstone. Blade and Scandal are his favorite movies and TV shows, respectively. He enjoys the music of Joe Mettle and Sonnie Badu, and his favorite foods are pap and T-bone.
Lazarous Kambole's favorite car is a Range Rover, while Cristiano Ronaldo is his all-time favorite footballer. He is humble, listens to and accepts advice, is not prejudiced, and is always open to new ideas. Lazi is a peaceful person who has two spiritual pals.
Lazarous Kambole Early Football and Education
Lazi moved to Kitwe, Zambia, with Promise when he was 13 years old. Promise had noticed that his younger brother was a football fan. He began to keep track of Lazi's progress, encouraged him, and went out of his way to buy him his first pair of boots. While attending Mamamonti Basic School, Kambole joined Mindolo Youngsters FC in 2004.
He was previously with the Kabundi Young Stars. Lazi relocated to Chililabombwe with Promise in 2006, and when he was in Grade 10, the aspiring player joined Malalo Sport Academy.
Lazarous joined in the Football Association of Zambia (FAZ) Division One side, Konkola Mine Police, immediately after finishing his 12th Grade final exams, where he played for two years and promoted to the Super Division. With 18 goals, he was the league's leading scorer.
Senior career
Kambole was signed by Konkola Blades in 2013. He only played for one season before being seen by ZESCO, a well-known squad, prior to the 2014 season. Due to tough competition from seasoned strikers Jackson Mwanza and Winston Kalengo, he battled for game time in his first three seasons with this Copperbelt Province team.
In 2017, Serbian coach Zlatko Kromptic offered him a chance to show what he could do, and he did not disappoint.
Lazarous Kambole's goals and strong performance at Zesco United earned him a July 1st transfer to Kaizer Chiefs. He agreed to a three-year contract that would expire on June 30, for a price of €178,000. (about R3 million). Lazarous Kambole's pay at Chiefs is said to be around R100,000 before tax, according to reports. This figure does not include any bonuses or incentives stated in his contract. His current market capitalization is €150,000.
Lazarous Kambole Awards
He was honoured at FAZ/MTN awards in August 2019 by receiving:
2019- Fans' Footballer of the Year award
2019- Most Disciplined Player of the Year award
Lazarus Kambole Salary at Kaizer Chiefs
Lazarous Kambole salary at Kaizer Chiefs is R100,000 per month. His estimated net worth is between R3 million to R5 million.
Lazarous Kambole Salary at Kaizer Chiefs 2023-Newshub360.net
CHECK THIS OUT:
♦  Top 20 Highest Paid Footballers in South Africa 2023
♦  Top 20 Highest Paid Footballers at Mamelodi Sundowns 2023
♦  Top 20 Highest-Paid Footballers at Kaizer Chiefs [ Billiat is 2nd ]
♦   Top 20 Highest Paid Footballers at Orlando Pirates 2023
♦   Top 20 Highest Paid Footballers at Supersport United 2023
♦   Top 20 Highest Paid Footballers at Royal AM 2023
♦  Top 10 South African Footballers Who Went Broke After Retirement
♦  Top 10 Richest Football Club Owners in South Africa [ Motsepe is 2nd]
♦  Top 10 Most Expensive High Schools in South Africa 2023
♦  Top 10 Richest Football Clubs in South Africa
Credit : www.Newshub360.net