Top 5 Highest Paid Soccer Player in PSL 2022
5. Itumeleng Khune Salary: R480,000 per month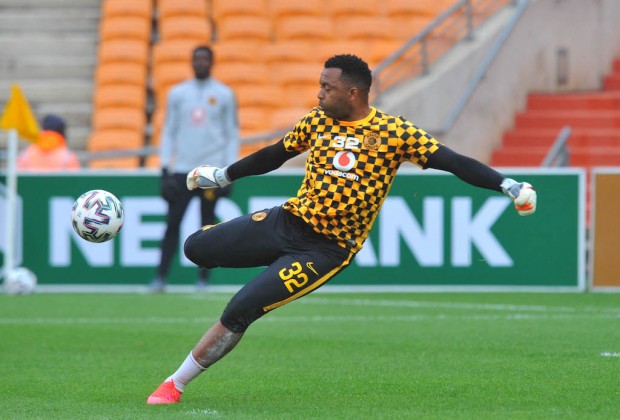 Itumeleng Khune has for the longest time topped the list of the highest paid footballers in South Africa until recently when another footballer took over the position.
Itumeleng Isaac Khune is a South African soccer player who plays as goalkeeper for Kaizer Chiefs in the Premier Soccer League, and also the South African national team. He is the captain of both. Khune shot to fame when he saved three penalties from Esrom Nyandoro and Peter Ndlovu against Mamelodi Sundowns in the Telkom Knockout final on 1 December 2007. He is also well known for saving a David Villa penalty and proceeding to make a double save in the 2009 FIFA Confederations Cup group stage match against Spain a day before his 22nd birthday on 20 June 2009.
Being part of the national team is proof of how good he is at the sport. Itumeleng bags around R480,000 every month which makes him one of the Highest Paid Soccer Players in South Africa 2022.
4. Deon Hotto Salary- R500,000 a month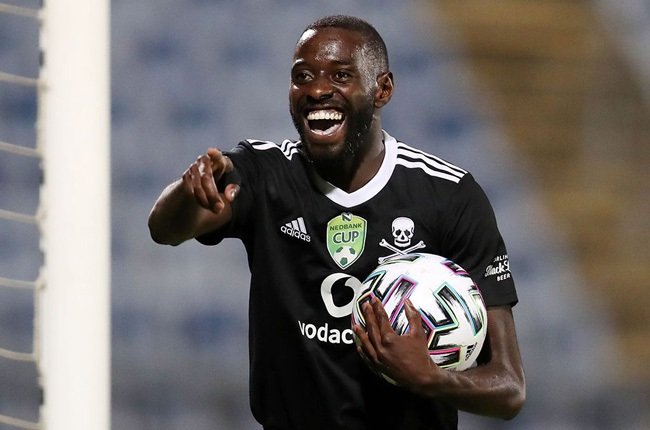 Namibian international Deon Hotto is set to become one of the highest paid players in the Premiership after it emerged that he will earn over R500,000 a month at Orlando Pirates.
Deon Hotto Kavendji is a Namibian international footballer who plays for Orlando Pirates and for the Namibia football team (The Brave Warriors) . He played at the 2014 FIFA World Cup qualification.
In May 2015, he scored two goals in the 2015 COSAFA Cup final to help Namibia win their first international trophy.
It is revealed that Pirates tripled Hotto's annual salary from the R2'4m per annum he pocketed at Wits to just over R7m.
3. Khama Billiat Salary : R830,000 per month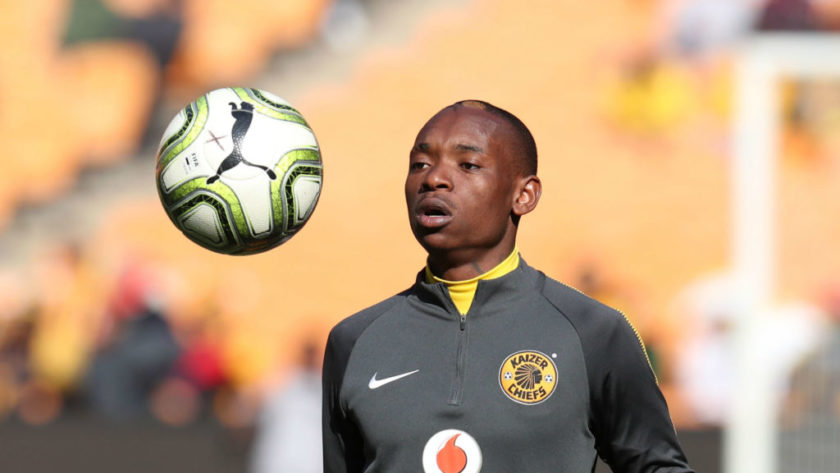 Khama is the highest-paid player in PSL. The new player for Kaizer Chiefs did not come cheap. The twenty-nine-year-old player makes an annual income of R10 million.
This means that his monthly salary translates to R833,333, a figure that is about eight times over the average salary of most other footballers.
Despite a trial with Lokomotiv Moscow in July 2013, Billiat joined Mamelodi Sundowns on 19 August 2013 on a five-year contract. He made his Sundowns debut on 28 August in a 1–1 draw versus Platinum Stars, while his first goal for the club came almost a month later in a 2–1 home victory against Bidvest Wits. In 2016, he helped Mamelodi Sundowns claim their first ever continental title and becoming only the second South African team to be crowned champions of Africa. On 21 November 2017, Billiat scored a brace against Bidvest Wits.
In June 2018, it was announced that Billiat was moving from Mamelodi Sundowns to Kaizer, few days later it was announced that Billiat had signed for Kaizer Chiefs on a three year deal. He made his competitive debut for the club on 4 August 2018 in a 1-1 league draw with his former club, Mamelodi Sundowns.
Khama Billiat currently stands as one of the Highest Paid Soccer Players in South Africa 2022.
2. Samir Nurkovic Salary: R950,000 per month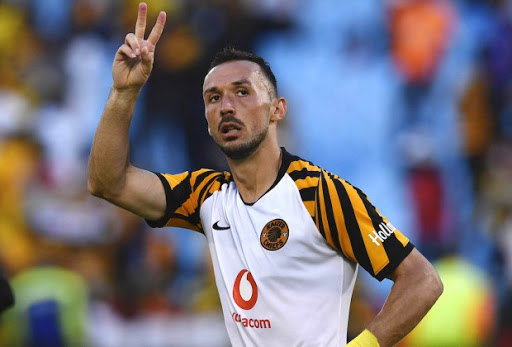 The exact amount of Samir Nurkovic's salary has remained a source of debate, but most people agree that he earns at least R950,000 per year.
Abha FC and Kuwait Sporting Club were both said to be interested in signing him, with both clubs reportedly willing to pay up to US$800,000 for the star striker throughout the entire year of 2020.
Shortly after his previous contract expired, Samir demanded a new one because he was no longer willing to accept his previous salary of R120 000 per month. As a result of the contract, he now receives the same amount of money as he did previously.
The 1992-born Serbian footballer began his professional career in 2011 and signed with Kaizer Chiefs in the summer of 2019. Since then, he has contributed to the team with a number of goals.
1. Keagan Dolly Salary : R1,450,000 per month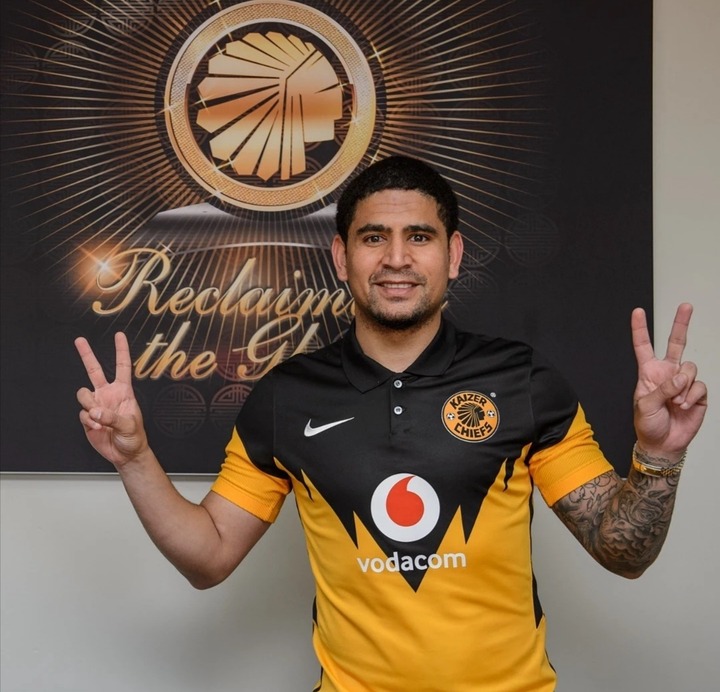 Keagan Larenzo Dolly (born 22 January 1993) is a South African professional soccer player who plays as an attacking midfielder for Kaizer Chiefs in the Premier Soccer League and the South Africa national team. He won the Premier Soccer League Young Player of the Season award for the 2013–14 season after showing great performances and becoming a key player for Mamelodi Sundowns.
Born in Johannesburg, Gauteng, Dolly started playing football at Westbury Arsenal, then later he moved to School of Excellence where he was spotted by Mamelodi Sundowns. After impressing at their youth structures he went on to sign with Ajax Cape Town.
Keagan Dolly returned to the South African Premier Soccer League in July 2021 to play for Kaizer Chiefs, where he previously played.
At the time of writing, Keagan Dolly's monthly salary is estimated to be R1,450,000 in Rands, which is roughly 90,000 Euros in Euros per month.His remuneration exceeds that of any other player in the Premier Soccer League (the PSL).
Conclusion:
They have to be very talented, capable, and good with the supporters. Another factor that facilitates the payment of high salaries is when players win trophies and being among the highest-paid PSL players. This increases their value because they can only be approached by teams who have the ambition to. – Newshub360.net
CHECK THIS OUT:
♦ Top 10 Highest Paid Footballers at Mamelodi Sundowns 2022
♦ Top 10 Highest-Paid Footballers at Kaizer Chiefs [ Billiat is 2nd ]
♦ Top 10 Highest Paid Footballers at Orlando Pirates 2022
♦ Top 10 South African Footballers Who Went Broke After Retirement
♦ Top 10 Richest Football Club Owners in South Africa [ Motsepe is 2nd]
♦ Top 10 Most Expensive High Schools in South Africa 2022
♦ Top 10 Richest Football Clubs in South Africa [ Kaizer Chiefs is 2nd]
♦ Top 10 Highest Paid Footballers in South Africa And Their Salaries
Credit : www.Newshub360.net