10. Innocent Maela Monthly Salary – R150,000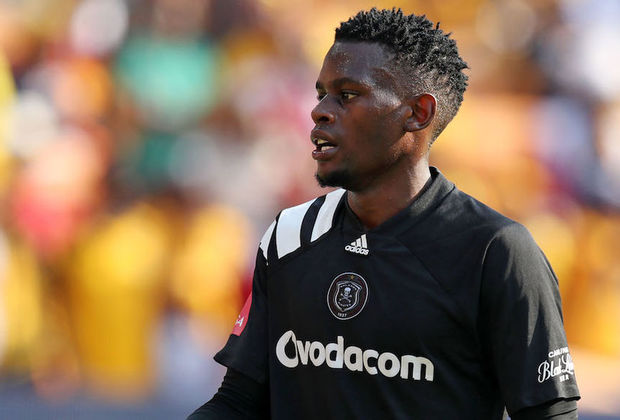 His value has increased a lot since he joined the club in 2017 and he previously spent time in the NFD. It is also likely that the Bafana Bafana coach, Molefi Ntseki, will incorporate Maela into his plans to reach important tournaments in the coming few years.
Innocent Maela was born in Witbank, South Africa, on August 14, 1992. How did he amass such a large portion of his financial worth by the time he was 28?
He has risen in value since making his impact in the National Football League, and is currently the most sought-after fullback in South African football.
Innocent has shown to be one of the most versatile defenders in the country's Premier League. He joined the Pirates in 2017 after a great international career with Bafana Bafana.
He takes home 150,000 Rands per month, which equates to about 1.8 million Rands per year, according to estimates.
9. Bienvenu Eva Nga Monthly Salary – R160 000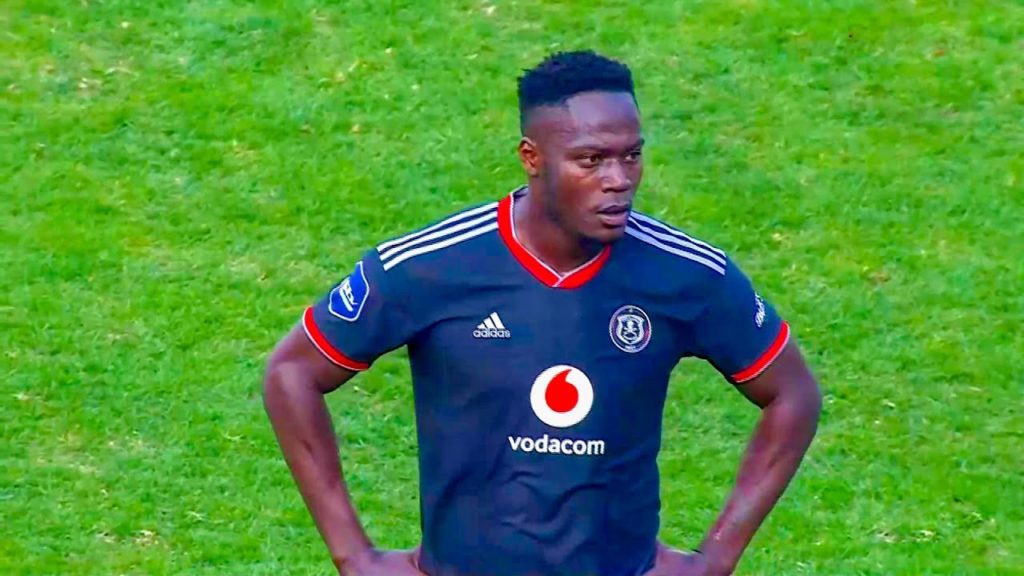 Bienvenu Eva Nga Cameroonian professional footballer currently competes as a forward for Orlando Pirates in the DStv Premiership of South Africa. Nga is of Cameroonian descent.
The Cameroonian striker had previously played in Mozambique and Portugal before making his debut in South African football while representing the stripes of Bidvest Wits midway through the 2019/20 season.
After a successful two-year stint with Chippa United, which is based in the Eastern Cape, Eva Nga was snatched up by Orlando Pirates in the offseason leading up to the 2022/23 season. Nga's personal success came during his time with Chippa United.
He has spent many years as a passionate supporter of the Soweto Derby, and he considers joining the Buccaneers to be a great opportunity, one that he intends to seize with both of his hands.
As at 2023, Bienvenu Eva Nga Salary at Orlando Pirates is R160 000 Rand per month making him one of the highest paid players at Orlando Pirates.
8. Thembinkosi Lorch Monthly Salary- R165,000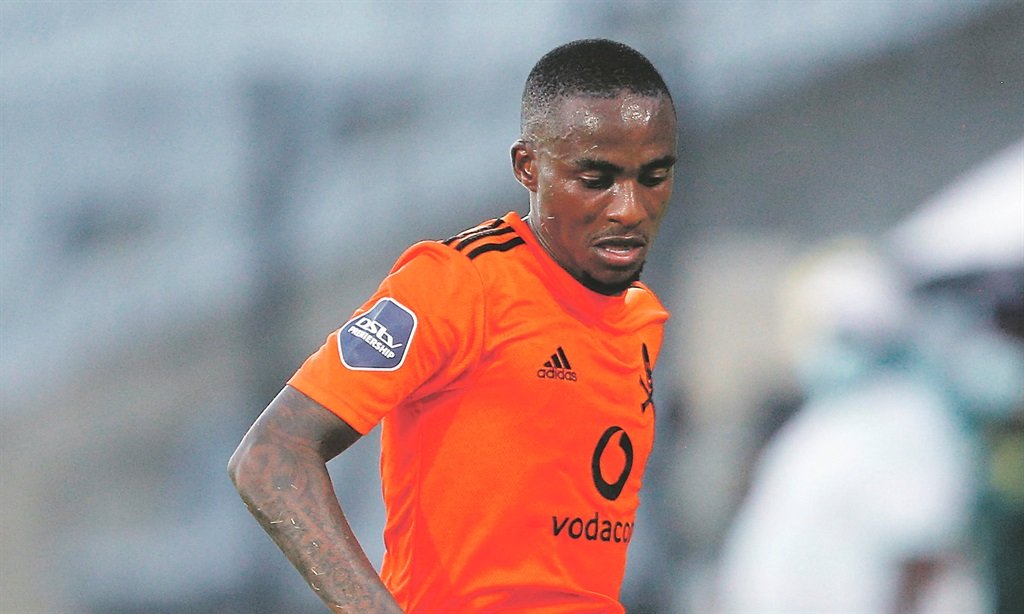 Thembinkosi Lorch is placed on the tenth position and gets an estimated monthly salary of R 165 000.
In the 2018/2019 season, he was voted the South African Player of the Season as well as the Players' Player of the Season.
The Buccaneers and the Bafana Bafana national team both have Thembinkosi Lorch as a midfielder. The 27-year-old South African attacker has been unable to play in any of the club's CAF confederation cup matches due to a long-term injury.
Regardless, he is a valuable component of the Pirates' squad. His monthly income is roughly 165,000 Rands. This equates to around 1.296 million Rands every year.
The Orlando Pirates' star has acquired a sizable wealth throughout the course of his football career as a result of his achievements. Thanks to a wealth believed to be worth more than half a million dollars, the Lorch family lives a luxury existence, equipped with everything from beautiful vehicles to all of life's better pleasures.
Lorch had one of his poorest seasons in the Premier Soccer League in the 2019/20 season, failing to help his team win the league title and finally finished third on the table, losing out on the league for the second time in three seasons. Thembinkosi is widely considered to be the best player in South African football.
7. Vincent Pule Monthly Salary – R170,000 Rands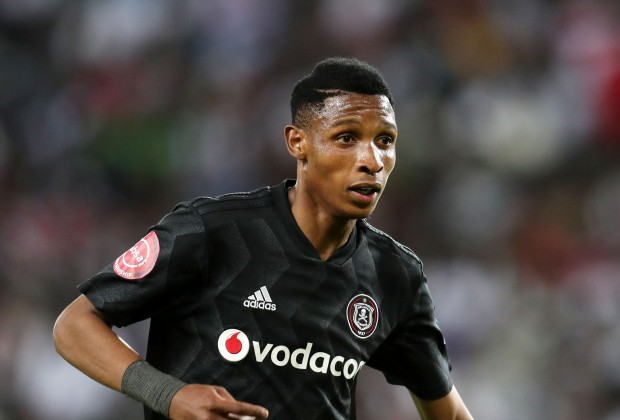 Vincent Pule is ranked 7th on the list of Top 10 Highest Paid Players at Orlando Pirates, and he is estimated to earn R170,000 Rands per month based on his position on the list.
29 years old Maliele Vincent Pule is a South African soccer player who plays for Orlando Pirates in the DSTV premier soccer league and the South Africa national team.
6. Fortune Makaringe Monthly Salary – R185,000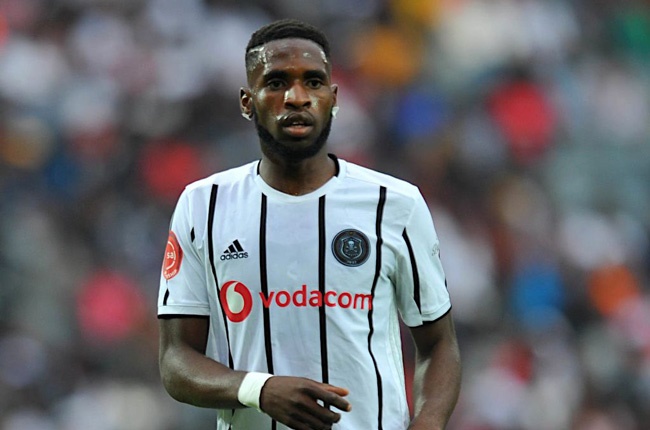 During the offseason, Orlando Pirates made a double raid of the Team of Choice, bringing on an attacking midfielder. Fortune Makaringe and Ndlovu cost R25 million, and pirates paid that much in order to transport them to Soweto.
Makaringe, who was born in Johannesburg, began his career with Moroka Swallows before joining Maritzburg United. In the summer of 2019, Makaringe signed with the Orlando Pirates.
Makaringe made his South African debut on June 3, 2018, in a 0–0 draw against Madagascar, however South Africa lost 4–3 on penalties. He was named to South Africa's preliminary 28-man squad for the 2019 Africa Cup of Nations, but did not make the final 23-man roster.