The Best Places in USA to Spend Thanksgiving Weekend 2023. For those who haven't yet decided how they'll
spend Thanksgiving
, and for whom the prospect of preparing a large feast fills them with dread rather than anticipation, going away is a viable option.
If you visit any of these best places to go in the United States, you and your family are certain to discover something that will pique their interest.
12 Best Places in USA to Spend Thanksgiving Weekend 2023
1. Gatlinburg, Tennessee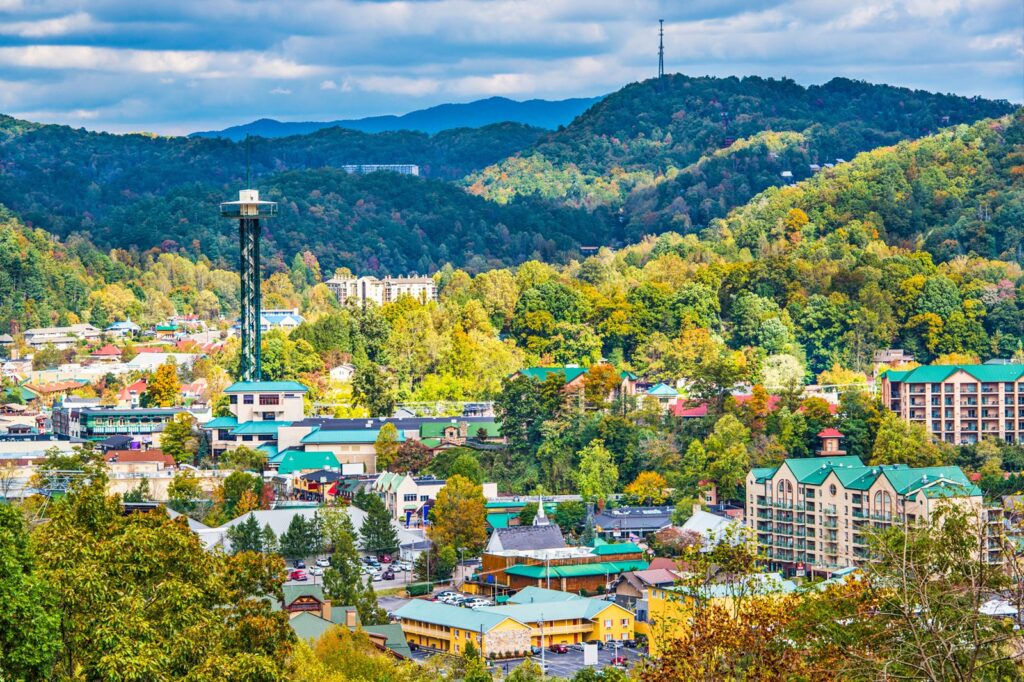 Spending Thanksgiving in the Smokies may be the perfect choice for vacationers wishing to get away to the mountains.
Gatlinburg is a lovely town that serves as a gateway to the Great Smoky Mountains National Park and is a well-liked vacation spot for families throughout the whole year.
You may choose from a diverse selection of vacation accommodations, ranging from quaint cabins to mountain chalets, in addition to participating in a broad variety of activities and attending exciting events.
The Great Smoky Thanksgiving and Christmas Arts and Crafts Show is the ideal location for anyone looking to purchase one-of-a-kind presents for the upcoming holiday season.
Those who are interested in participating in winter sports will want to board the aerial tramway that leaves downtown Gatlinburg for Ober Gatlinburg every 20 minutes or drive up to the peak of Mount Harrison.
You'll find a snow tubing lane, ski paths, and an ice skating rink here, in addition to rental equipment for all of those activities.
2. Hawaii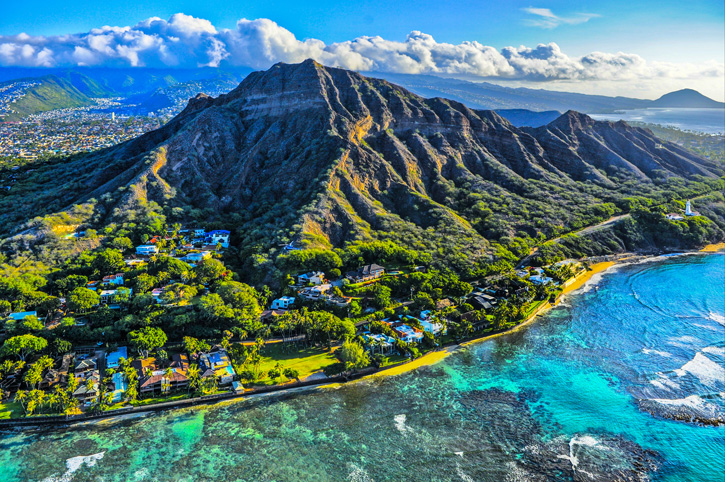 November is a particularly nice time to go to Hawaii since it has a tendency to be less overwhelmed with visitors, enabling a peaceful time while still allowing you to have that fantastic turkey dinner as most resort restaurants serve special meals for the holiday.
Although Hawaii is a wonderful place to visit at any time of the year, November is particularly ideal because it tends to be less overcrowded with people.
Poipu, Wailea on Maui, Kailua-Kon on the Big Island, and Waikiki on Oahu are examples of locations that are likely to have more ideal weather during this month, despite the fact that June is known to be a wetter month on average than the other months of the year.
If you choose to visit these locations, you will be able to avoid the wetter weather. If you go to Waikiki, you will have the opportunity to see its annual Christmas parade, which takes place on the Friday after Thanksgiving.
Local Hawaiian bands, marching bands from the mainland, and other performers will take part in the parade to commemorate the attacks on Pearl Harbor that occurred on December 7, 1941.
Survivors and veterans of the assaults will be honored throughout the parade.
3. Orlando, Florida
Even while amusement parks are likely to be crowded during holiday weeks, such as the week of Thanksgiving, when most children are out of school, many of them, like Disney World and Universal Studios, are open for longer hours, which makes it simpler to enjoy the rides and shows without having to compete with large crowds.
Additionally, so that you don't have to skip out on the traditional Thanksgiving dinner, Disney World offers a wide variety of alternatives to choose from when it comes to Thanksgiving meals.
In most cases, you'll find them on the menus of restaurants located within Downtown Disney as well as at a number of the Disney resorts.
Best Places in USA to Spend Thanksgiving Weekend
4. New York City, New York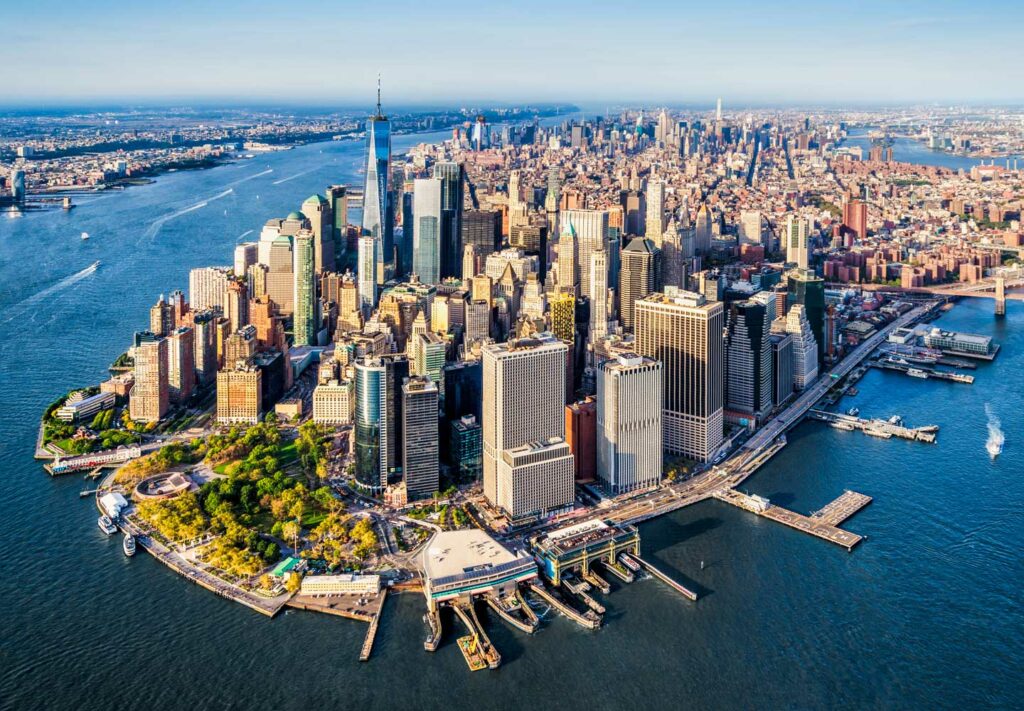 The Big Apple is famed for its Macy's Thanksgiving Day Parade, which draws thousands of participants and over three million spectators each year, in addition to the more than 50 million people who watch the parade from their homes.
If you truly want to have a traditional Thanksgiving experience, you should come to the Big Apple. This yearly event has enormous balloons, floats, cheerleaders, marching bands, clowns, Broadway musicals, and a large number of celebrities.
If the idea of being surrounded by other people isn't appealing to you, you might want to think about booking a room at one of the hotels located along the parade route.From there, you'll be able to see the activities without having to leave the comfort of your room.
In addition, if you enjoy shopping, you should plan to remain in the city for Black Friday, as this is the day on which the many amazing local businesses start their holiday deals.
Please bear in mind that you will need to book a reservation at one of the local restaurants as soon as possible if you are planning on celebrating Thanksgiving there.
5. Chicago, Illinois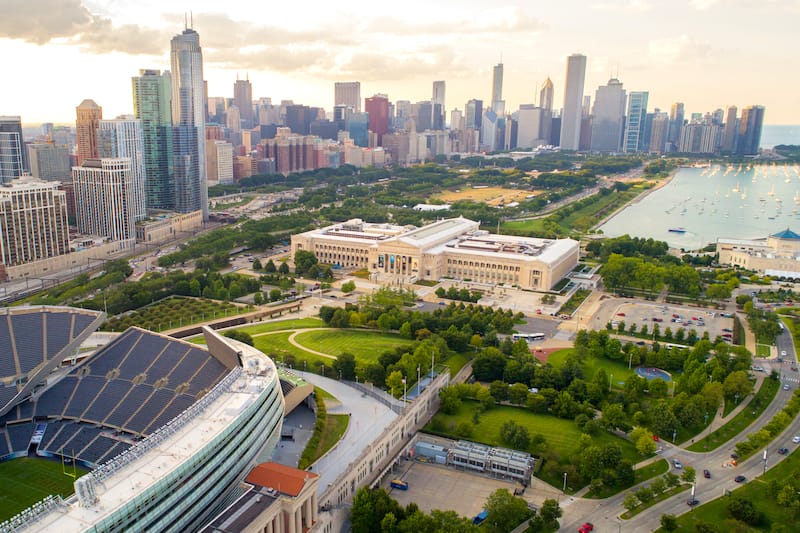 Even though you'll need to wrap up and deal with some chilly weather, Thanksgiving weekend in Chicago is a fantastic time to visit the Windy City because of the abundance of free holiday events and attractions that the city has to offer.
When the mayor turns on the lights to the official Christmas tree on Wednesday night, the celebrations can officially begin.
The next morning, the start of the annual Thanksgiving Day Parade, which lasts for three hours, will occur.
It starts early on State Street and works its way to Congress Parkway and Randolph Street, with a spectacle of giant helium balloons, award-winning marching bands, performance groups, equestrian units, dance troupes, and local and national celebrities, among other things.
If you want to get a good spot, you'll need to get there early because it's one of the largest in the country.
The "wreathing of the lions" will take place at the Art Institute of Chicago on Friday, while across in Millennium Park, guests may go ice skating and sing holiday carols.
6. New Orleans, Louisiana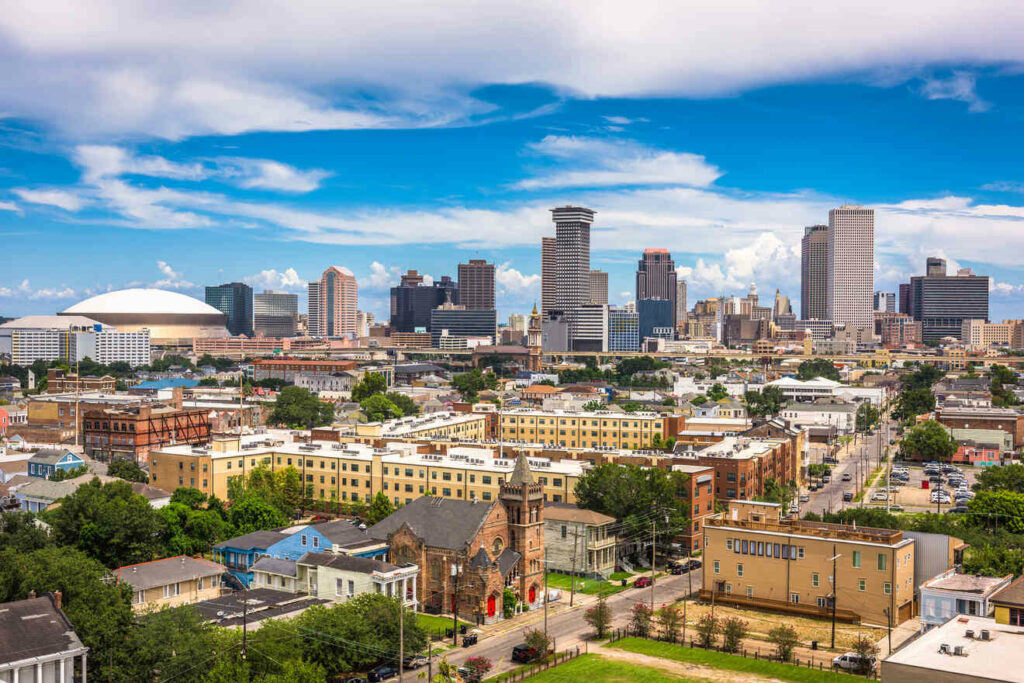 It should come as no surprise that New Orleans celebrates the Thanksgiving holiday in a manner that is commensurate with its reputation as a vibrant city famed for its wonderful cuisine and wild parties.
New Orleans is responsible for a many of current Thanksgiving traditions, including the consumption of po' boys, crawfish, and vignettes, as well as the creation of the turducken.
A chicken is stuffed inside of a duck, which is then stuffed inside of a turkey in this unique meal, which can be found on the menus of a few of the restaurants in the area.
In addition to that, we frequently provide deep-fried turkey. You may also enjoy a fantastic parade, known as the Bayou Classic Thanksgiving Day Parade, which takes place on Thanksgiving Day.
The procession begins on Decatur Street and makes its way past Jackson Square and Washington Artillery Park before coming to a finish at The French Market.
Following the parade, children and adults alike will get the opportunity to have their picture taken with Santa.
The next day, you can work off all of that food by attending the opening of Celebration in the Oaks at City Park.
During this event, trees will be decorated with hundreds of thousands of blinking lights, and a train will go for two miles through 25 acres of colorful displays.
Best Places in USA to Spend Thanksgiving Weekend
7. Santa Barbara, California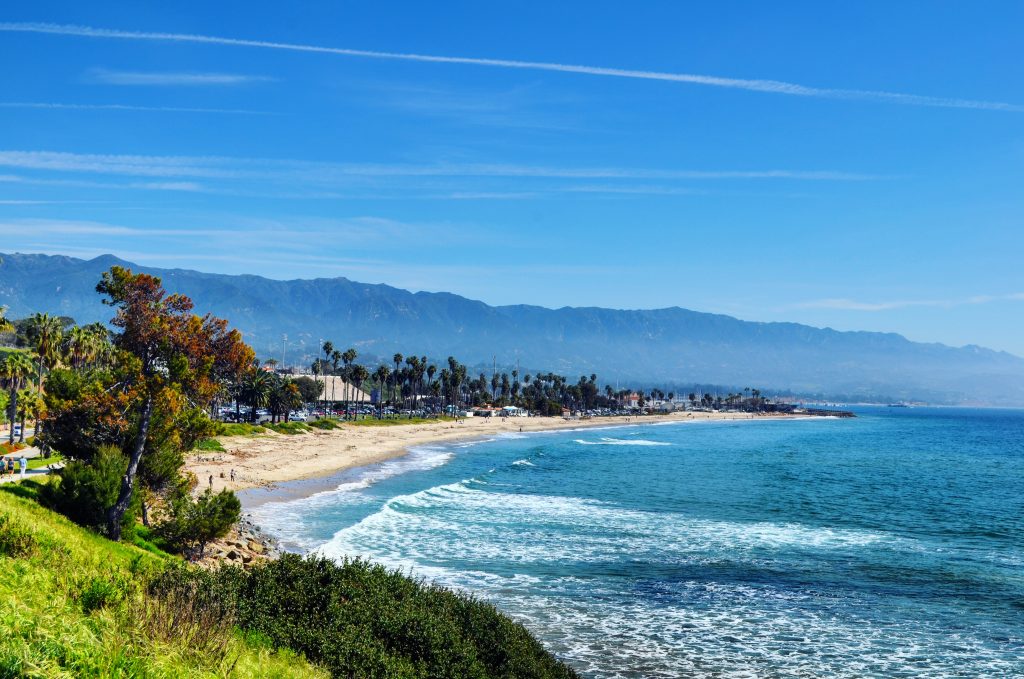 Due to the Mediterranean environment that prevails in Santa Barbara throughout the year, the city is a stunning location to visit no matter what time of year it is.
The imposing Santa Ynez Mountains and the vast, azure waters of the Pacific Ocean have earned it the moniker of the "American Riviera."
Not only will you find a large number of superb restaurants providing Thanksgiving dinner, but the majority of them will also combine their dishes with excellent regional wines from the noteworthy vineyards that are located just to the north of the city in the Santa Ynez Valley.
You may take a short scenic trip to Los Olivos to visit more than a dozen wine tasting facilities, and many more in locations like Solvang and Buellton.
This region is known for producing a wide variety of wines, some of which are created from grapes grown near the shore in Lompoc and others from grapes grown inland in Happy Canyon.
When you are in town over the weekend, make it a point to stroll along State Street and visit the Funk Zone, where you can sample wine and look around local galleries.
8. Santa Fe, in the state of New Mexico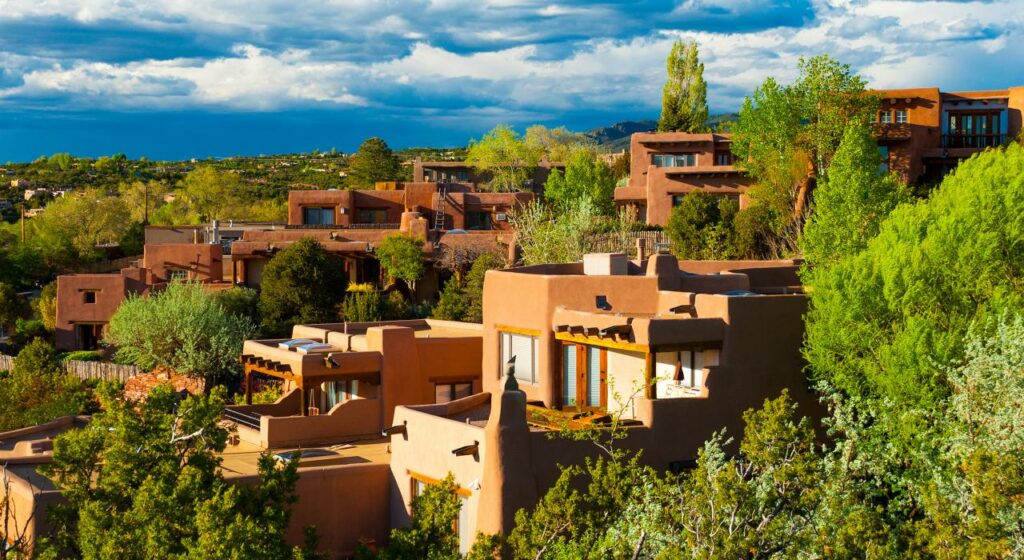 While Thanksgiving celebrations in other parts of the United States center on the Pilgrims, visitors to Santa Fe may gain a deeper understanding of Native American culture by exploring the city's world-famous museums and art galleries.
Attend the annual Winter Indian Market, which takes place during the Thanksgiving holiday each year and spans three days (Friday, Saturday, and Sunday).
It showcases the work of nearly 200 artists, in addition to native dance groups and musical ensembles.
The residents of the area congregate in the afternoon at the historic square to take in the performances and witness the lighting of the Christmas tree.
Ski Santa Fe will welcome skiers and snowboarders for the first time on Thanksgiving Day, so make plans to go there if you want to spend the day on the slopes.
9. Plymouth, Massachusetts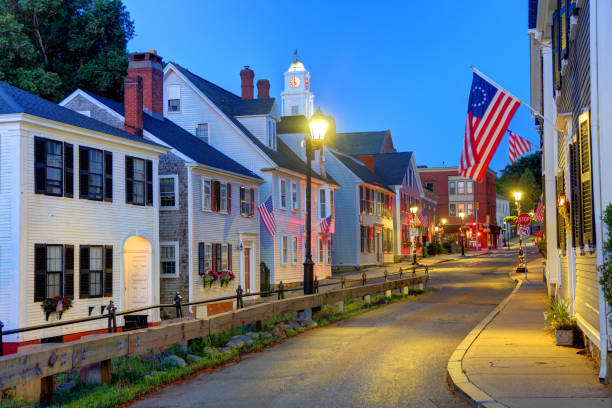 Plymouth, Massachusetts, located about 45 minutes south of Boston, is the perfect place to celebrate Thanksgiving because it was the location of the very first Thanksgiving celebration. The past comes to vivid life before your very eyes when you visit this location.
Plimoth Plantation is home to a number of outdoor living exhibits, some of which include a settlement in England that dates back to the 17th century, the Mayflower II, the Wampanoag Homesite, and the Plimoth Grist Mill.
Pilgrims, soldiers, patriots, and Native Americans all climb out of the pages of history books and onto the streets to bring the stories of the founders of the town to life during the annual celebrations that take place in the town of Plymouth itself.
These celebrations take place over the course of a full weekend.
Best Places in USA to Spend Thanksgiving Weekend
10. Keystone Resort, Colorado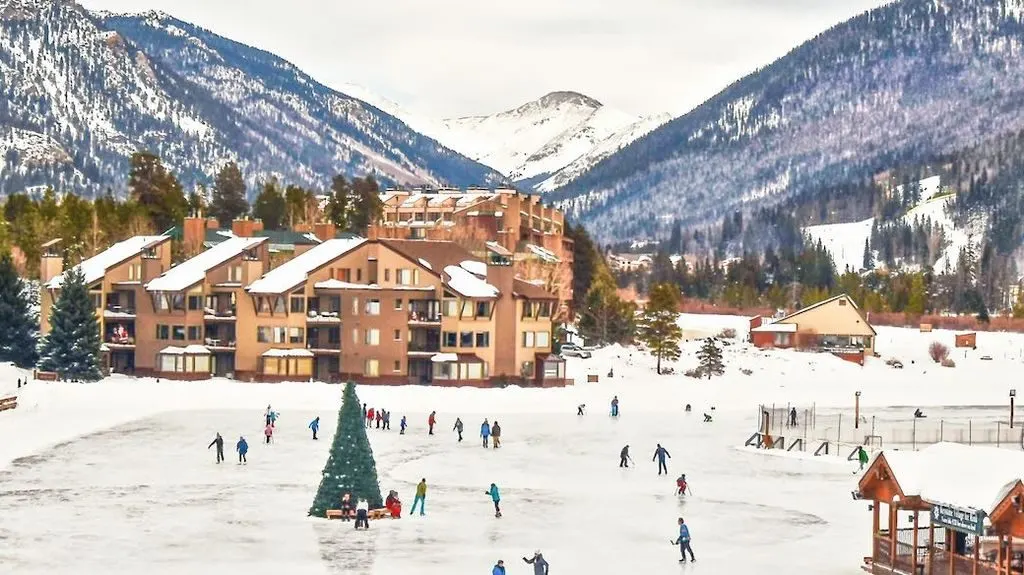 Skiing in Colorado is considered to be among the greatest in the world due to the state's reputation for having terrain that is both steep and well-maintained as well as an abundance of sunshine.
In this part of the country, Thanksgiving also marks the beginning of the winter sports season.
If you would want to bring your entire family, Keystone is a fantastic choice because children under the age of 12 ski for free during the entire season with hotel bookings that meet certain requirements.
Get up early on the holiday weekend and head to the slopes, where you'll likely find wide-open runs and lines that are almost non-existent because so many other people will be spending the day cooking and watching sports at home.
There are a number of restaurants in the Keystone area that will be offering Thanksgiving dinner.
These restaurants include Keystone Ranch, Alpenglow Stube, Der Fondue Chessel, and Ski Tip Lodge.
Keystone also has a large number of condominiums and private residences that come equipped with kitchens for those who like to prepare their own meals.
11. Williamsburg, Virginia
You may witness history come to life in yet another of the most historically significant communities in the United States.
At Colonial Williamsburg, actors in period garb recreate scenes from early American history, and the area also puts on a number of magnificent shows and other activities to celebrate the holidays.
You are invited to take part in the yearly custom of bountiful feasts, which include a cornucopia of family favorites and southern specialties in a meal that is prepared entirely from the garden to the table.
The Jamestown Settlement and the Yorktown Victory Center are hosting a unique Thanksgiving event called Foods & Feasts of Colonial Virginia.
During this event, guests will have the opportunity to learn more about the food of the 17th and 18th centuries.
12. Las Vegas, Nevada
Although it might not be the first place that comes to mind when thinking of a place that is kid- and family-friendly, the Thanksgiving holiday weekend is a popular time for families to travel to Sin City in order to get away from it all.
These days, Vegas isn't only for grownups thanks to its plethora of activities in the manner of amusement parks, like indoor skydiving and a zip line that flies high over downtown.
In addition, there is the Blue Man Group, the Shark Reef Aquarium, and a wide variety of other entertaining acts that are tailored at audiences of varying ages.
Thanksgiving in the city is popular for numerous reasons, including, but not limited to, the cuisine, the shopping, and the betting.
Fantastic holiday buffets are available for virtually every spending limit, ranging from the affordable New York-New York buffet to the lavish Bellagio five-course dinner buffet.
12 Best Places in USA to Spend Thanksgiving Weekend 2023 – Newshub360.net
Related Post
Credit : www.Newshub360.net