Top 10 Highest Paid Soccer Coaches in Africa 2023
Highest Paid Soccer Coaches in Africa 2023. African football may not have the benefits of the major financial muscle as European clubs but the progression of the game on the continent has been evident in recent years.
According to Moroccan publication LeSport 360, the best paid coaches on the African continent are from North which partly explains why the North African clubs have a strangle grip on the African club competitions.
From the list of the top six best paid coaches in Africa, only South African clubs have been able to match toe-to-toe with the North African giants.
Esteemed foreign managers like Hristo Stoichkov, Johan Neeskens, Martin Jol and Alex McCleish have been lured to Mamelodi Sundowns and the Egyptian top-flight over the past decade and the trend has continued in North Africa.
Top 10 Highest Paid Soccer Coaches in Africa 2023 ( Mosimane is 3rd)
While the giants of Egyptian football dominate the top-ten list with seven managers listed from the Presentation Premier League, the 54-year-old who's lifted eight titles over the past seven seasons with the Tshwane giants is reportedly ranked amongst these top earners.
While the reported figures were not stipulated as before or after tax deductions, it offers a reflection of the healthy state the club's who are regular participants in CAF football are in at the moment..
CHECK THIS OUT : Top 10 Highest Paid Coaches in South Africa  (Stuart Baxter is 2nd)
Top 10 Highest Paid Soccer Coaches in Africa 2023.
10. Ali Maher Salary – $35,000 (R490 000) – Future FC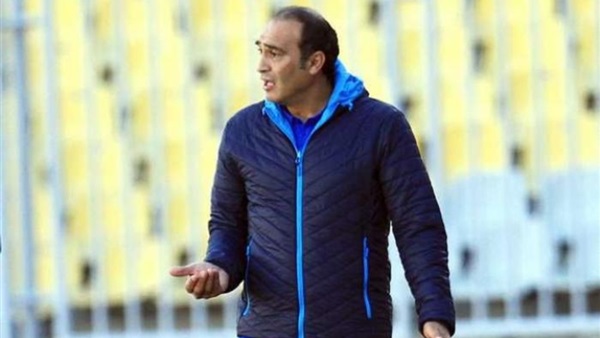 Ali Maher is an Egyptian former football striker. He is currently the head coach of Future FC.
Maher was a member in Al Ahly squad which won CAF Champions League 2001. Ali is one of the highest paid football coaches on the continent with $35,000 (R490 000) earnings per month.
Ali Maher is an Egyptian former football striker. Maher made several appearances for the Egypt national football team, including 1994 FIFA World Cup qualification and 1998 FIFA World Cup qualification matches. He also played for Egypt at the 1996 Africa Cup of Nations in South Africa where he scored a goal against Cameroon in the group stage'.
9. Mario Alfredo Salas Salary – $36,000 (R510 000) – Wadi Degla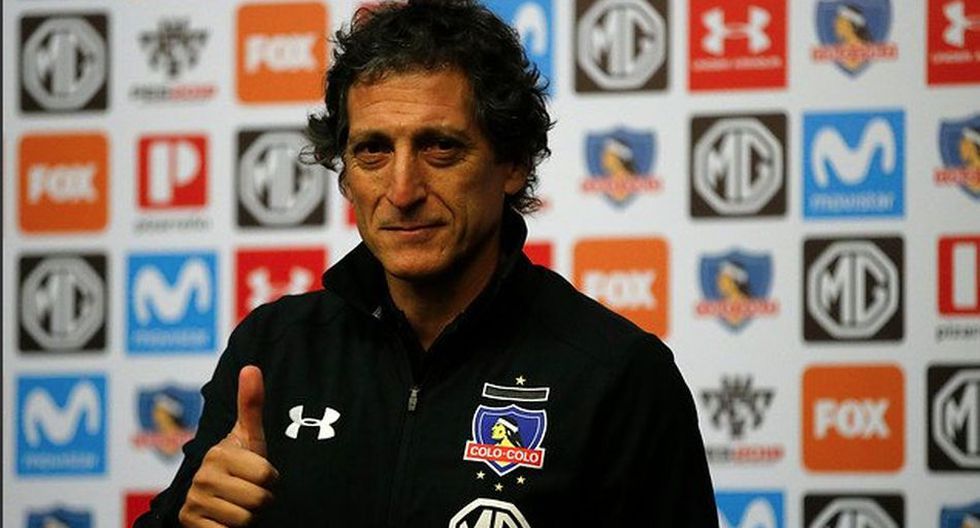 Mario Alfredo Salas is a former Chilean football midfielder and Chile U20 coach. He earned five caps for the Chile national team.  Mario Alfredo Salas is the new man in charge of Wadi Degla with a salary of $36,000 (R510 000 )
Mario Alfredo Salas Saieg earned five caps for the Chile national team, scoring no goals between 1993 and 1997.
Salas made his debut in 1993 in a friendly match against Spain in Alicante. He started his managerial career at Barnechea in 2009. In 2011, he won the Tercera División de Chile title and the promotion to Primera B. In 2012, he was appointed as head coach of the Chile U20 national team after the resignation of Fernando Carvallo.
He completed his BA in Physical education at the Pontifical Catholic University of Valparaíso.
8. Faouzi Benzarti Salary – $36,500 (R519 000) –  US Monastir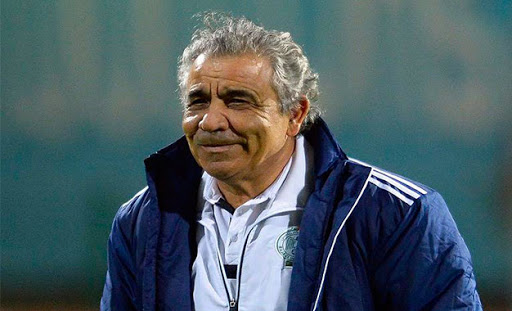 The former Tunisian footballer and coach of CS Sfaxien is currently the Head coach of  US Monastir. His training career began and was only 29 years old, making it the youngest Tunisian coach at the time. Benzarti was chosen as the ninth best African coach of all time. His most important achievement was reaching the final of the 2013 FIFA Club World Cup with Raja Casablanca.
He spent his entire career as a player at his home club US Monastir without any achievements. His training career began and was only 29 years old, making it the youngest Tunisian coach at the time. He is considered one of the most successful coaches in Tunisia. He usually uses offensive play and a high-pressure plan as he is known for his toughness in training and his excessive anger towards his players and referees.
During his managerial career, he was in charge of two national teams: the Tunisian and Libyan national football teams, he was also close to signing with the Moroccan team in 2016 before appointing Hervé Renard.
7. Ahmed Samy Salary – $38,000 (R610 000)– Smouha FC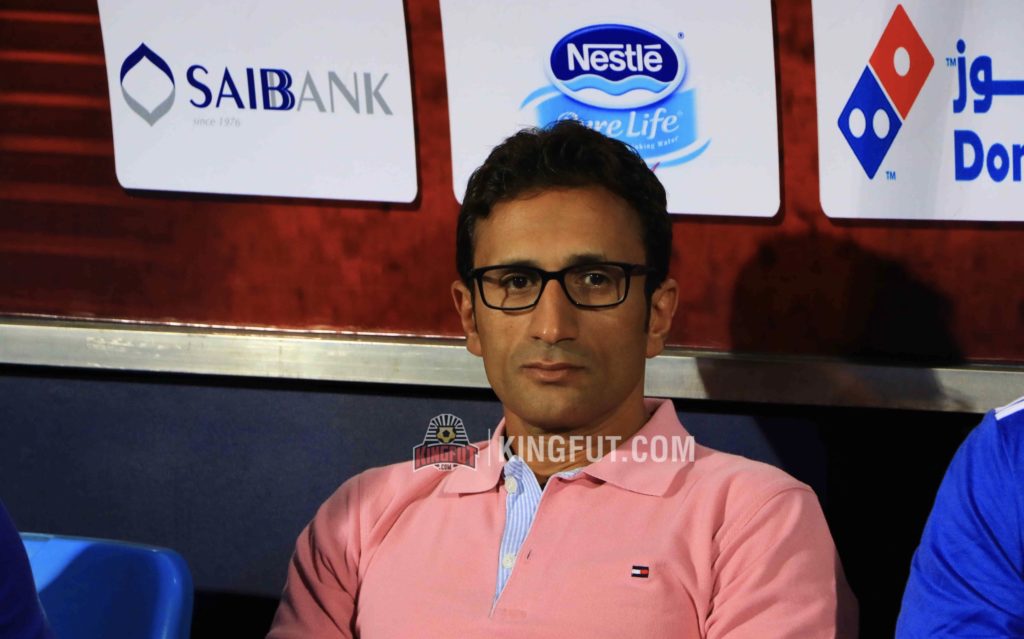 Egyptian manager, Ahmed Samy, has been announced as Smouha SC head coach after resigning from his position as Tanta SC manager. Ahmed Samy is also on the list of the highest paid football coaches on the continent with $38,000 (R610 000) earnings per month.
6. Lassaad Chabbi Salary – $41,000 (R580 000) per month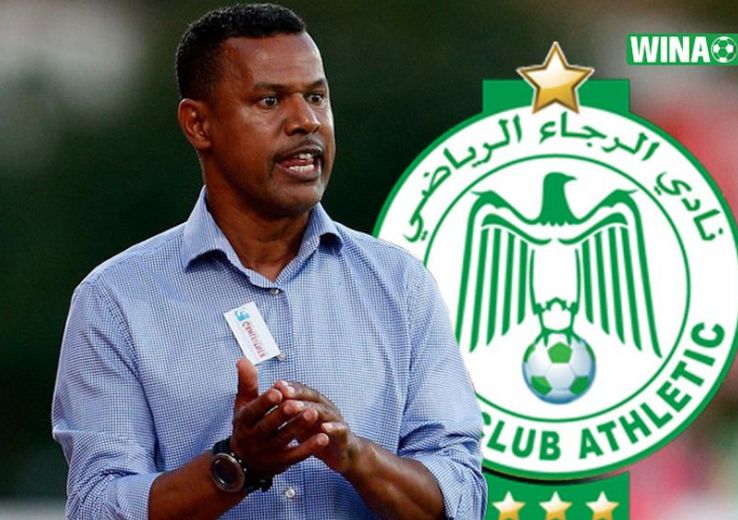 Lassaad Jarda Chabbi is a Tunisian football manager and the current head coach of Etoile du Sahel. He formerly managed Raja CA till November 2021. In 2018 he had a passage at SV Ried.
Chabbi is the father of professional football players Seifedin Chabbi and Nino Chabbi. For his first season as manager of US Monastir , the team finished the season in the third place and won the national cup on September 27, 2020.
Highest Paid Soccer Coaches in Africa 2023
5. Stuart Baxter Salary: R800,000 per month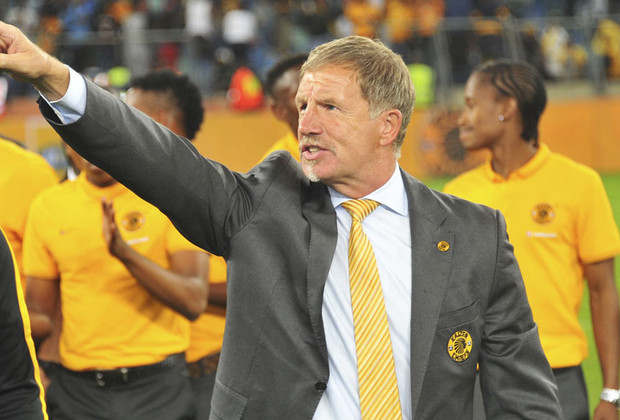 Kaizer Chiefs have secured their new coach with the return of Stuart Baxter to Naturena. Baxter and the Club have agreed to a two-year contract  plus a two-year option as the coach of Amakhosi's first team.
On 7 May 2012, Baxter was announced as the new manager of South African club, Kaizer Chiefs. He started his duties in June 2012. In the first season under his management, Amakhosi completed the double, finishing first in the 2012–13 Premier Soccer League and defeating Supersport United 1–0 to win the Nedbank Cup.
The 2013–14 South African Premier Division campaign ended in disappointment with the soweto based side failing to register a trophy despite occupying the top position in the league for the majority of the season.
Check This :Top 10 Highest Paid Footballers at Kaizer Chiefs [ Billiat is 2nd ]
After leaving Chiefs in 2015, Baxter went on to coach a local team, Bafana Bafana and other teams outside the country.
In June 2021, Baxter rejoined Kaizer Chiefs for a second spell as head coach. On 17 July 2021, he coached Kaizer Chiefs in their first Champions League Final which they lost 3–0 against Al Ahly.
4. Ehab Galal Salary – $60,000 (R850 000) – Pyramids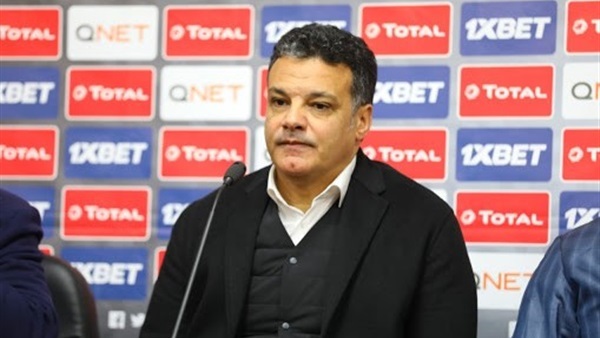 Ehab Galal is an Egyptian former football player and manager, who last managed the Egyptian premier league club, Pyramids.
Galal was the manager of El Makkasa for three seasons of 2014–2017, he also used to manage Enppi and Zamalek clubs during the 2017–18 Egyptian Premier League season. In 2018, he managed El Masry until 2020, then he had coached El Makkasa for six months in the same year.
3. Jaime Pacheco Salary- $100,000 (R1.4m) – Zamalek SC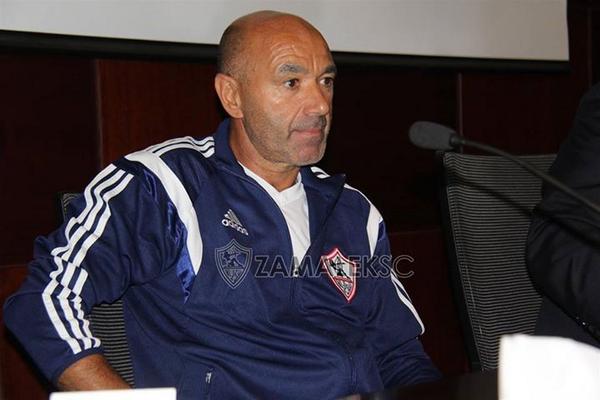 Portuguese coach Jaime Moreira Pacheco is the current manager of Zamalek. In September 2020, he was appointed the head coach of Zamalek SC for the second time in their club history.
During his career he played, among others, for Porto and Sporting, amassing Primeira Liga totals of 296 matches and 19 goals over 15 seasons. Subsequently, he worked as a manager for several clubs during more than two decades, including Boavista which he led to its only league title.
Pacheco took up coaching while still an active footballer, starting with Paços Ferreira. In early 1994 he left Braga (as a player), and returned to the former in the same capacity. In a similar move, he would again act as player-coach, now at Rio Ave FC, and leave Paredes for Vitória S.C. midway through the 1995–96 season, after which he concentrated solely on management; also with the Minho side, he managed a fifth place in the 1996–97 campaign and a third in the following.
In August 2016, Pacheco returned to China's top flight by agreeing to a one-year deal with Tianjin Teda. Having completed his goal of keeping them in the league that year, he left the next May after a five-game winless run in the opening stages of the following campaign.
Pacheco returned to Zamalek on 23 September 2020. On 12 March 2021, he was dismissed.
2. Pitso Mosimane Salary – $120,000 (R2.3m) – Al Ahly SC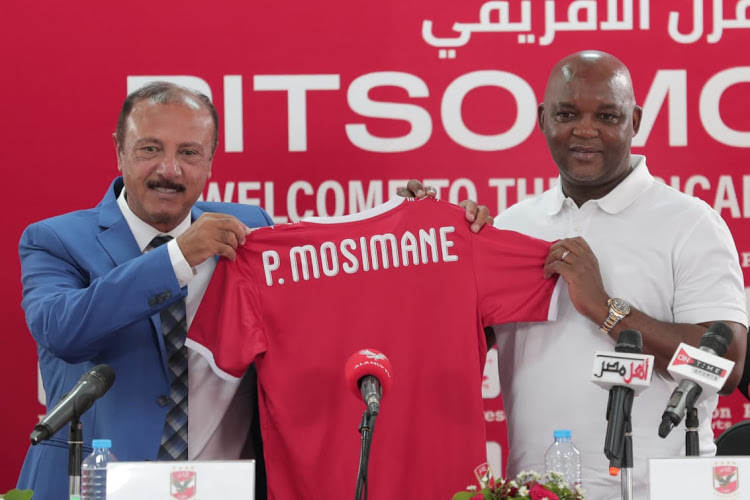 Pitso Mosimane is one of the longest serving and most decorated football coaches in all of South African football, having won multiple major trophies with SuperSport United and Mamelodi Sundowns. Pitso mosimane earns US$120,000 (R2.3 Million) every month at Al Ahly SC.
Pitso 'Jingles' Mosimane is a South African football manager and former player who is the current manager of Al Ahly in the Egyptian Premier League.
Born in Kagiso, Mosimane is one of the longest serving and most decorated coaches in all of South African football, having won multiple major trophies with SuperSport United between 2001 and 2007 and Mamelodi Sundowns between 2012 and 2020.
Mosimane was an assistant coach to the under-11 players during his tenure with the Belgian club KFC Rita Berlaar, then he returned to South Africa to coach Mamelodi Sundowns reserves.
Mosimane joined Supersport United as an assistant coach to Bruce Grobbelaar, then he became the head coach from 2001 until 2007, where he finished second in 2001–02 and 2002–03 in the Premier Soccer League.
In 2012, Mosimane became the manager of Mamelodi Sundowns. He won the 2016 CAF Champions League with Mamelodi Sundowns after defeating Egypt's Zamalek 3–1 on aggregate, making them the 2nd South African side to win it after Orlando Pirates in 1995.
In December 2016, Mosimane was ranked as the 10th best coach in the world for 2016, according to the International Federation of Football History and Statistics (IFFHS).
On 5 January 2017, Mosimane won the Coach of the Year accolade at the 2016 Glo-CAF awards in Abuja, Nigeria after guiding Mamelodi Sundowns to league glory in 2015–16 and claiming the Telkom Knockout trophy which meant Mosimane stood alone as the only coach to have made a clean sweep of all domestic trophies in the PSL era.
On 6 April 2019, Mosimane led his team Mamelodi Sundowns to a 5–0 win against Egyptian club Al Ahly in the 2018–19 CAF Champions League quarter-finals, in which he won 5–1 on aggregate to reach the semi-finals.
Mosimane is generally regarded as the most successful manager in South African football history, winning five ABSA Premiership titles with Mamelodi Sundowns.
CHECK THIS :Top 10 Highest Paid Footballers at Mamelodi Sundowns 2023
1. Rodolfo Arruabarrena Salary – $200,000 (R2.8m) per month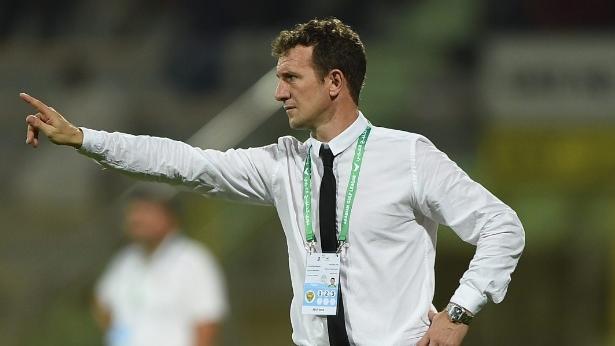 Rodolfo Martín Arruabarrena is a former Argentine footballer who played as a left back. He spent most of his career with Boca Juniors, where he began his professional career, and Spanish club Villarreal
El Vasco played five matches with the Argentina national football team, as well as several with the youth team. Arruabarrena made his first cap against Chile in 1994. He also played some matches in 1995 and one against England on 23 February 2000.
Arruabarrena was not called up again for national team duty until September 2006, when Alfio Basile called him for a friendly match against Spain, and then again in February 2007 for another friendly against France. Arruabarrena was also called up for another friendly match against Chile on 18 April 2007 but he was left on the substitutes' bench.
Top 10 Highest Paid Soccer Coaches in Africa 2023 (Pitso Mosimane is 3rd). – Newshub360.net
Please Share on Facebook or WhatsApp Groups…Thanks