Richest People In Singapore 2023
These are the Richest People In Singapore 2023. This year seems to be an interesting year for the richest in Singapore.
Instead, we see three billionaires who made their fortunes in technology and medical devices, a change from the usual real estate and banking tycoons – a reflection of the changes that the pandemic has wrought on our economy.
Four of the top ten billionaires are also naturalized Singapore citizens. Meanwhile, those who are Singapore-born are setting up their family fortunes or part of a family fortune.
Property remains a favorite of Singapore's richest. The Wees and the Khoos who have made their initial wealth have also expanded to real estate while those who were already in real estate are still expanding in the area.
Richest People In Singapore 2023
Interestingly, both Forrest Li and Eduardo Saverin who made their fortunes through technology are moving towards finance in different ways: e-payments/ online banking and venture capital. Perhaps, this is a new direction that the richest will move towards.
Some have rags to riches stories, while others are more riches to riches.
Without farther ado, here are the Top 10 Richest People In Singapore. A departure from previous years, this year's top list includes names from technology and medical sectors.
Richest People In Singapore 2023 And How They Built Their Fortunes.
10. Wee Cho Yaw Net Worth: $5.3 Billion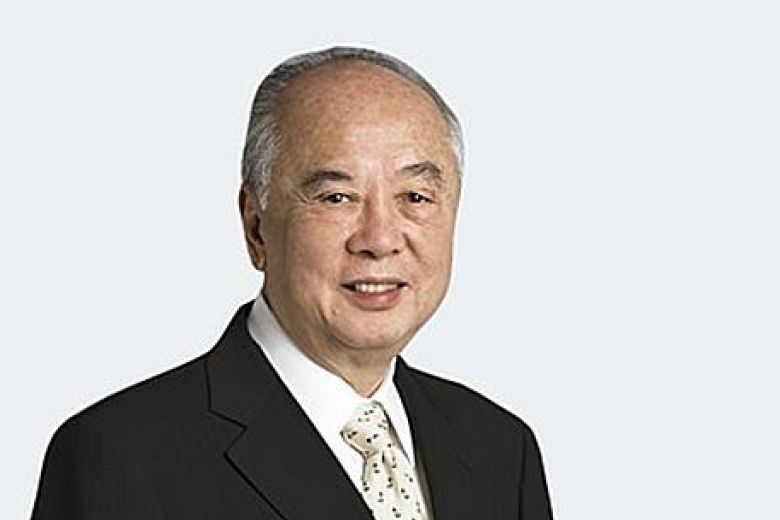 At age 91, Wee Cho Yaw is a venerable main stay in Singapore's billionaire list. Currently Chairman Emeritus of United Overseas Bank, he stepped down as director of UOB after sixty years.
His oldest son Wee Ee Chong is UOB's CEO, while his younger son Wee Ee Lim has a board seat.
Over the years, while staying true to their banking roots, the family has also expanded into real estate. In 2017, Wee acquired 45 unsold apartments in the Nassim, a luxury condo, for $411.6 million through his family's real estate arm, Kheng Leong.
9. Kwee Brothers Net Worth: $5.5 Billion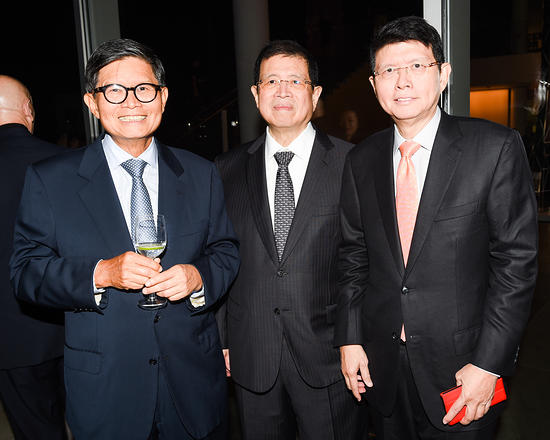 Founded by their Indonesian father, Pontiac Land is controlled by the four Kwee siblings today.
They own luxury hotels in Singapore, Sydney and Maldives, prime commercial buildings across Singapore, as well as having developed premium residential buildings.
In New York, the brothers own majority stake in the luxurious 53W53 building, designed by Jean Nouvel, beside the Museum of Modern Art.
In 2017, they acquired the Cappella Hotel group. Additionally, they are partnering Mayo Clinic to develop a hotel in the centre of the May Clinic campus in Rochester. In the coming 4Q2020, Pontiac Land is launching a luxury resort, Faris Islands, in Maldives.
8. Khoo Family Net Worth: $6.3 Billion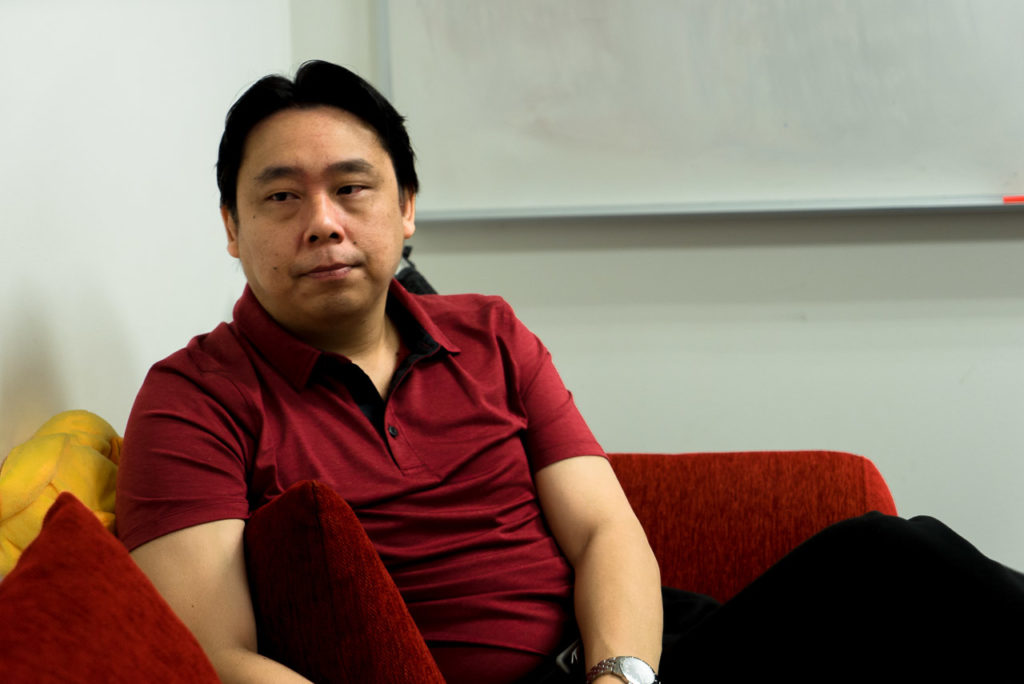 The Khoo family are the heirs of late banker Khoo Teck Puat, who invested in Standard Chartered Bank in 1986.
The lion's share of their fortune comes from the sale of their stake in Standard Chartered Bank for $4 billion in 2006.
They also own the Goodwood Group of Hotels, including Singapore's historic Goodwood Park Hotel, which is currently chaired by Mavis Khoo-Oei.
CHECK THIS : Top 10 Richest Politicians in Singapore by Forbes [ Lee Hsien Loong is 2nd ]
7. Forrest Li Net Worth: $7.1 Billion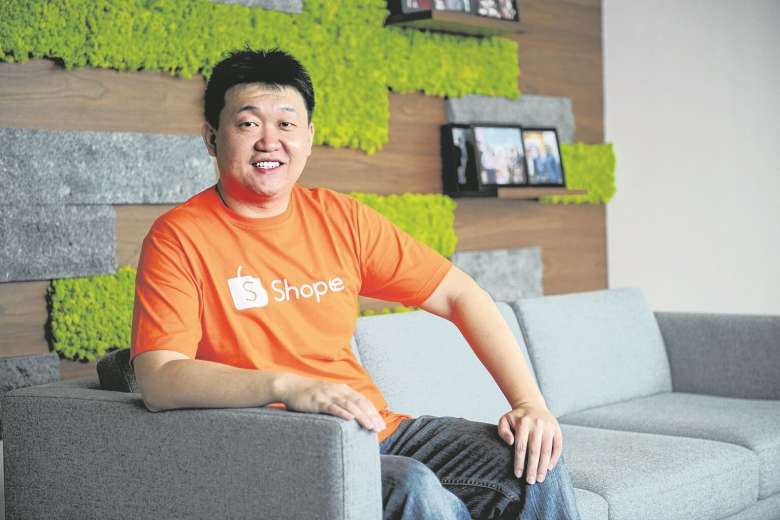 Founder of Singapore's most valuable company, Sea, Forrest Li is a new entrant to the richest list, driven by a spectacular rally in Sea's stock price.
Under its name, Sea runs Garena, a online games developer and publisher, as well as Shopee, an e-commerce platform.
6. Kwek Leng Beng & family Net Worth: $8.8 Billion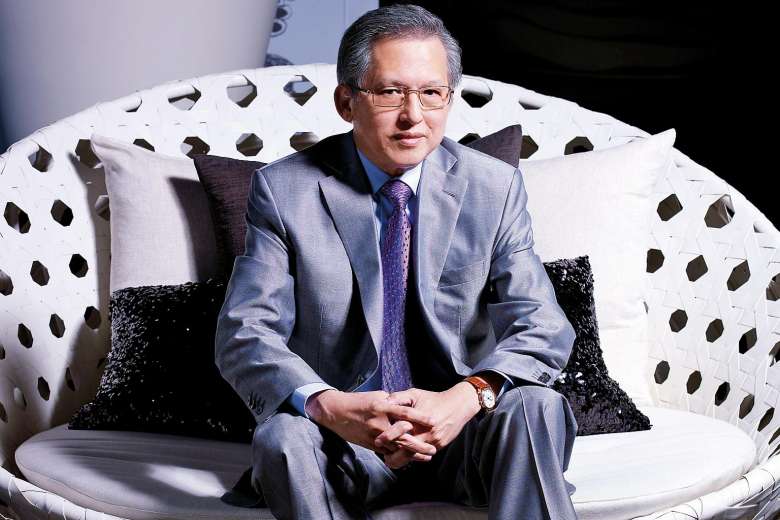 He is also the executive chairman of City Developments (CDL), Singapore's second-largest property developer.
In 2019, CDL successfully bought over the Millennium & Copthorne Hotels (M&C).
Hong Leong Group also owns Hong Leong Finance which is Singapore's largest finance company, with a network of 28 branches and 12 SME Centres.
CHECK THIS OUT : Top 10 Richest Sportsmen in Singapore And Their Net Worth
5. Robert & Philip Ng Net Worth: $13.2 Billion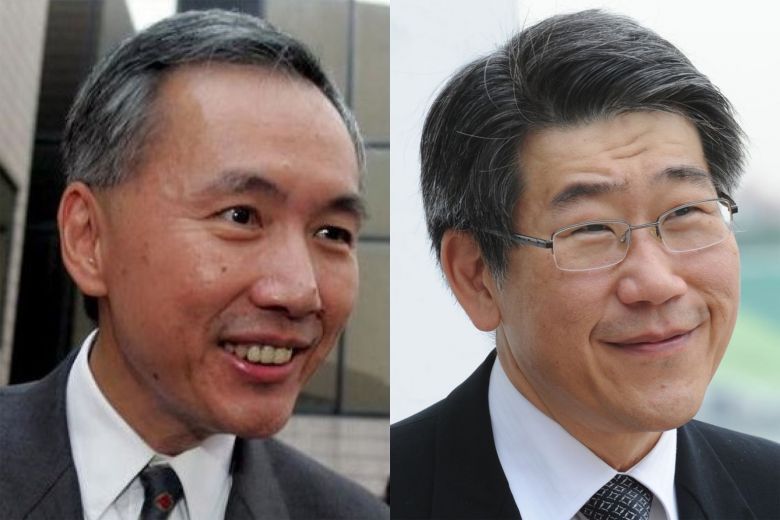 Brothers Robert and Philip Ng control Far East Organization, Singapore's largest private landlord and property developer.
The group was founded by their father Ng Teng Fong, who moved from China to Singapore in 1934, later known as "The King of Orchard Road."
4. Eduardo Saverin Net Worth: $14 Billion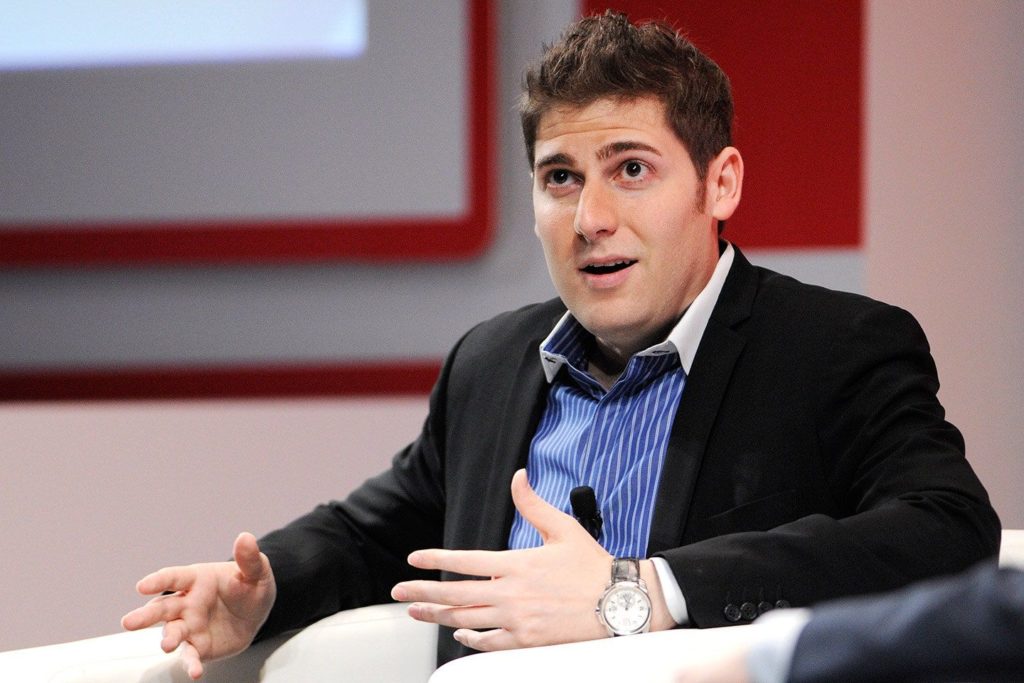 Saverin cofounded Facebook with Harvard classmate Mark Zuckerberg in 2004. Today, he still derives most of his wealth from his small but valuable stake in Facebook.
In 2016, he launched venture fund B Capital, with Raj Ganguly, backed by the Boston Consulting Group, which has recently closed $820 million for its second fund to invest in growth-stage startups.
CHECK THIS :   Top 5 Singapore Celebrities With Impressive University Degrees
3. Goh Cheng Liang Net Worth: $14.8 Billion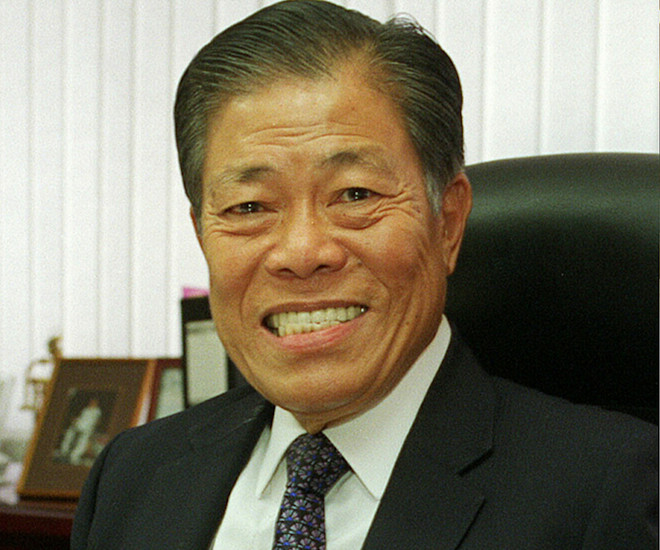 Goh Cheng Liang, founder of Wuthelam, started making paints in a small factory in Singapore before he went on to partner with Japan's Nippon Paint in 1962, becoming the main distributor in Singapore, a collaboration that is ongoing today.
In 2020, Nippon Paint stuck a S$16.69 billion deal with Goh to merge and create a consolidated paints and coatings company in Asia, combining two of Asia's biggest paints and coatings groups.
2. Li Xiting Net Worth: $17.8 Billion
Li Xiting is founder and chairman of Shenzhen Mindray Bio-Medical Electronics, a supplier of medical devices, headquartered in Shenzhen.
Mindray donated $4.6 million worth of medical devices to hospitals during the COVID-19 pandemic, including in hard-hit Wuhan and northern Italy.
CHECK THIS : Top 10 Richest Politicians in Singapore by Forbes
1. Zhang Yong & Shu Ping Net Worth: $19 Billion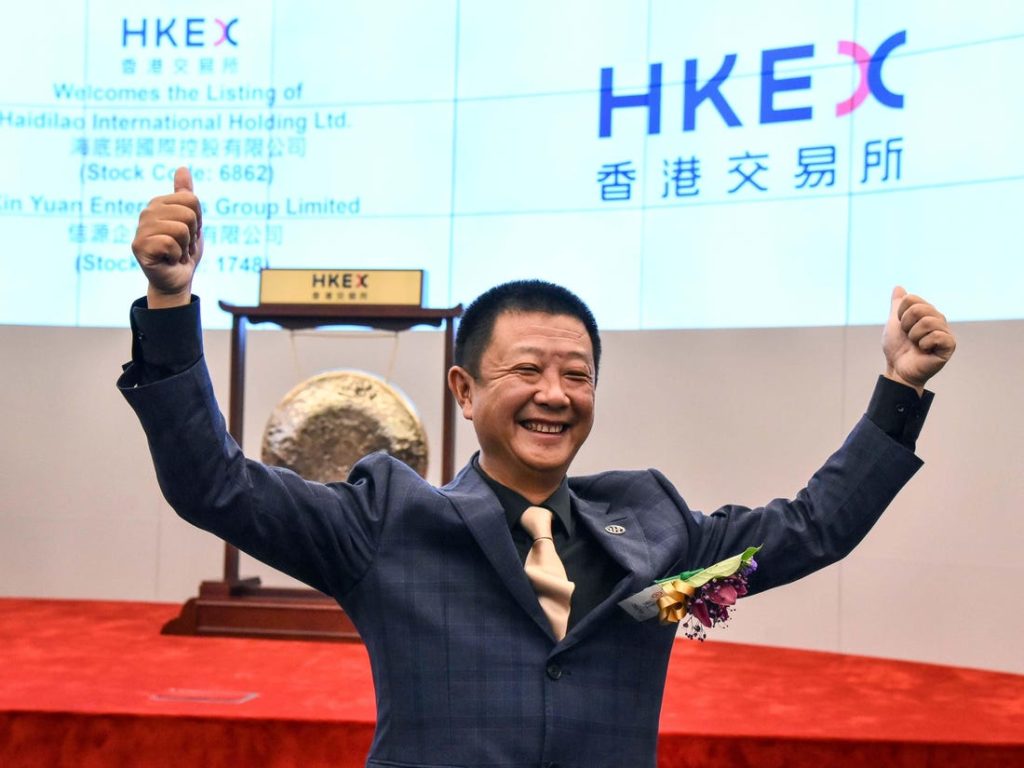 In the top spot is Zhang Yong, founder of Haidilao, and his wife, Shu Ping, co-founder and director. They are both naturalised Singapore citizens.
Haidilao which went public in September 2018, has US$3.8 billion in sales from 768 restaurants, mostly in China but also in the U.S., Japan, South Korea and Singapore.
Thanks to the love for its spicy dishes and attentive customer service, including offering free manicures for waiting customers, Haidilao is worth about $42B in market capitalisation.
Top 10 Richest People In Singapore 2023 and How They Built Their Fortunes. – Newshub360.net
CHECK THIS OUT :
♦ Top 10 Richest Politicians in Singapore 2023
♦ Lee Hsien loong Net Worth 2023
♦  Lee Hsien loong Salary Per Month 2023
♦  Top 10 Richest People In Singapore 2023
♦ Top 10 Richest Sportsmen in Singapore And Their Net Worth
♦ Top 5 Singapore Celebrities With Impressive University Degrees
♦  Top 10 Schools in South Africa That Charge More than R200,000 Fees
♦  Top 10 University Rankings in South Africa Released [Univ of Cape Town is 2nd ]
♦  Top 10 Best High Schools in Durban, 2023 [ Durban High School is 2nd ]
♦  Top 10 Best Private Schools In Johannesburg [ St. Martin's is 3rd ]
♦  Top 10 South African Universities With The Best Academic Performance
♦  Top 10 Best Boarding Schools in Gauteng [ Parktown Boys is 2nd ]
♦  Top 10 Best Girl's High Schools in South Africa [ Durban Girls is 3rd ]
♦  Top 10 SA Female Celebrities With First Class Honours [ University Degrees ]
♦  Top 10 Best High Schools in Johannesburg [ St John's College is 2nd ]
♦  Top 10 Best Primary Schools in Johannesburg [ Melpark School is 2nd ]
Credit : Newshub360.net