The 10 Spa Resorts in Michigan for a Relaxing Getaway 2023: For those who enjoy the outdoors, breweries and sports, Michigan is a fantastic Midwestern vacation destination.
However, it is also an excellent location for taking a break from the hustle and bustle of everyday life and simply unwinding on a holiday.
Booking a hotel at a spa resort that provides convenient access to restorative and preventative treatments is one of the most effective methods to achieve this goal.
The following is a list of the best spa resorts in Michigan for your upcoming trip.
10 Spa Resorts in Michigan for a Relaxing Getaway 2023
1. Boyne Mountain Resort, Boyne Falls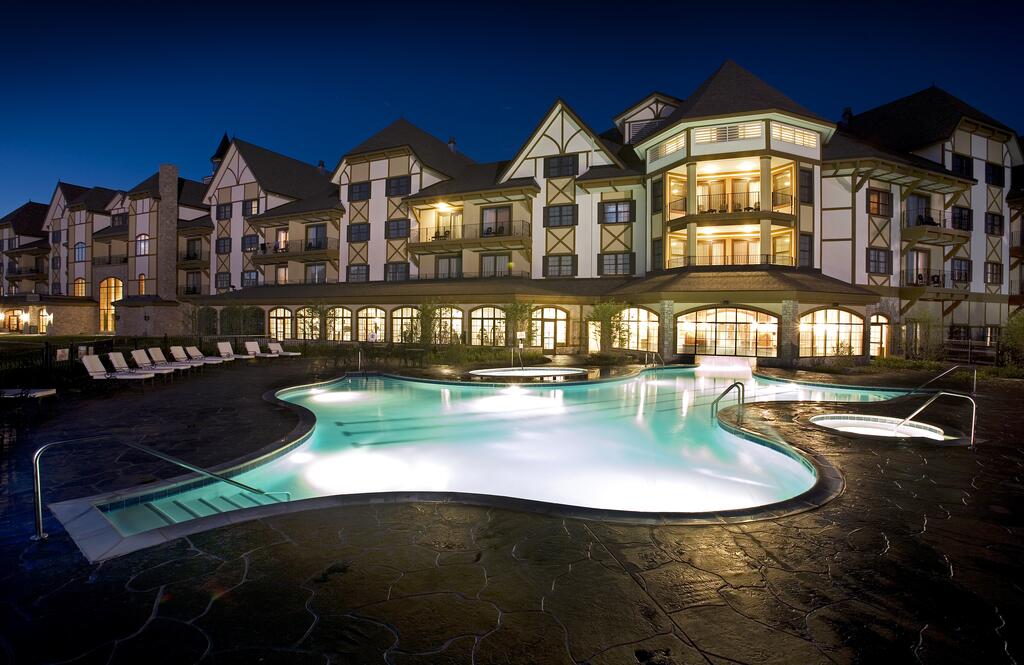 Boyne Mountain Resort is the place to go if you want a mountain getaway that also includes spa treatments.
You will take pleasure in the ancient bathing practice of Europe, which consists of a whirlpool, refreshing shower, cleansing cedar sauna, and invigorating steam.
A day pass to the spa grants the holder access to all of the facilities for a period of three hours, including the fitness center and any group exercise programs.
This spa provides services such as massages, facials, nail treatments, and packages that include both hair and cosmetics.
At the resort, guests have their choice of a number of different places to stay, including the Mountain Cabins, Creekside Condos, Deer Lake Villas, Edelweiss Lodge, and Clock Tower Lodge.
You won't run out of things to do here, whether it's summer or winter, because there are so many options available.
Key Amenities:
Whirlpool, cool shower, cedar sauna and purifying steam
Spa day passes include three-hour access to facilities
Indoor/outdoor pool, fitness center and group exercise classes
2. Amway Grand Plaza, Curio Collection by Hilton, Grand Rapids
The spa and salon of the Amway Grand Plaza, which is part of the Curio Collection by Hilton, are open to patrons who aren't staying at the hotel as well.
Visit this location for a well-earned day at the spa and to spoil yourself with services such as cosmetics application, eyelash extension application, facials, and other treatments.
Products from Aveda and Naturopathica are used in both the spa and the salon. In addition to the spa treatment you receive, you will also receive free access to the hotel's pool and fitness center.
The hotel has been awarded the Historic Hotels of America designation, and many of its original features from 1916 have been maintained.
Guests staying here may take use of the sundeck, which offers stunning views of Grand Rapids, as well as the complimentary Wi-Fi, business center, conference rooms, and room service.
On-site dining and drinking businesses include Ruth's Chris Steak House MDRD, Lumber Baron Bar, and Rendezvous in addition to The Kitchen and The Kitchen Counter, all created by Wolfgang Puck.
Key Amenities:
Accommodates both hotel guests and non-guests
Complimentary access to pool and fitness center with treatments
Hair and makeup services, facials, massages and other treatments
3. Crystal Mountain Resort and Spa, Thompsonville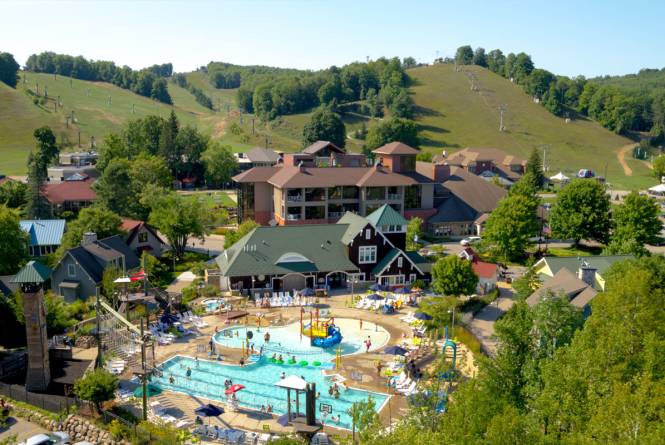 The Crystal Mountain Resort and Spa features an oasis that is 18,500 square feet in size and was designed to represent the natural splendor of Northern Michigan.
It offers inviting staff members in addition to transition rooms with heated flooring, steam rooms, saunas, an outdoor garden with a hot tub, and more.
Manicures, massages, facials, and cosmetics applications are all excellent options for your bachelorette party if you bring everyone here.
The exercise center, the indoor pool, and the fitness classes are some of the other wellness amenities that are provided.
During the winter months, visitors may ski at Crystal Mountain, as well as attempt snowshoeing, fat tire riding, ice skating, and more.
Golf, an outdoor pool, an alpine slide, chairlift rides, alpine slide, chairlift rides, canoeing and kayaking, hiking, and biking are some of the summer activities that may be enjoyed here.
Key Amenities:
Heated floors, steam rooms and saunas
Outdoor garden with hot tub and indoor pool
Wellness offerings and classes at fitness center
Spa Resorts in Michigan for a Relaxing Getaway
4. Historic Webster House, Bay City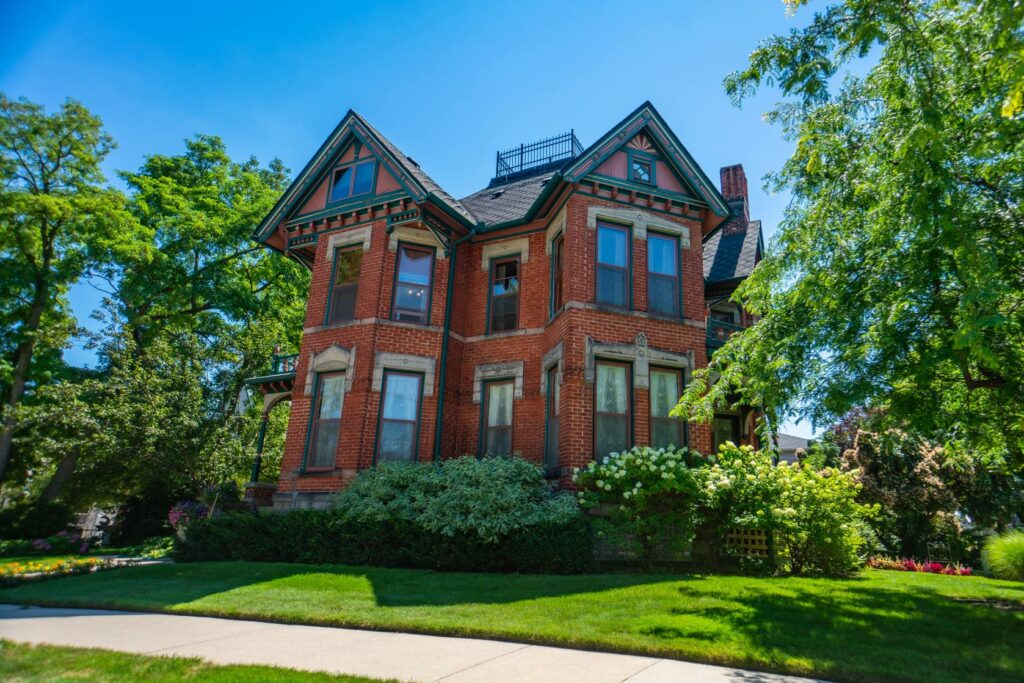 The Historic Webster House is widely considered to be one of the most romantic hotels in Michigan.
The hotel's on-site spa offers a variety of services, including reflexology, relaxation, hot stone massage, deep tissue massage, and prenatal massage.
It also features a double-headed rain shower, in addition to a whirlpool tub and a dry sauna.
This old inn has been tastefully renovated into a contemporary bed and breakfast, making it an exceptionally charming place to spend the night.
The hotel features a variety of distinct rooms, the most of which include private bathrooms.
There are Jacuzzi baths in several of the rooms. Other luxuries include complementary gourmet breakfasts, a weekly wine and cheese event, complimentary drinks, and free wireless internet access.
The hotel is a short walk from the historic downtown district of Bay City, which is home to a wide variety of antique and specialty stores, in addition to a number of excellent dining establishments.
Key Amenities:
Historic bed and breakfast with private bathrooms
On-site spa with whirlpool tub and dry sauna
Free gourmet breakfast and nightly wine and cheese reception
5. Grand Hotel, Mackinac Island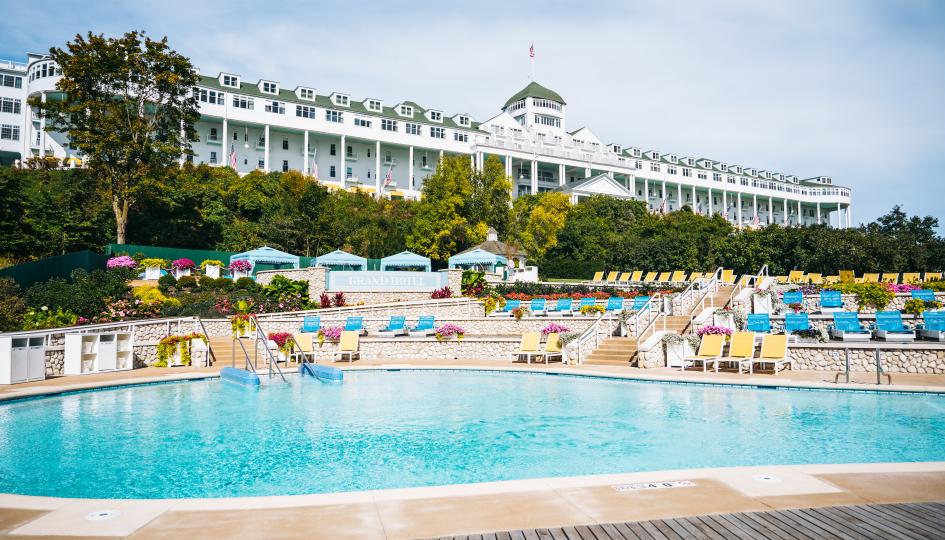 Astor's Salon & Spa is a full-service salon that can be found on the well-known Mackinac Island hotel known as the Astor.
This salon provides a variety of revitalizing services, including manicures, facials, pedicures, and more. In addition, wedding services and hairstyling are both available.
The hotel's wellness center can be found on the ground floor. During your time here, you may also take advantage of the tennis courts, the swimming pool, the horse-drawn carriage trips, the lawn games, the afternoon tea, and the live music.
This is an exceptionally kid- and family-friendly resort, and young guests are treated to a wide variety of exciting activities.
The Woods Restaurant and Sadie's Ice Cream Parlor are just two of the many eateries that are available to pick from in this area.
Key Amenities:
Full-service spa with nail services, facials and salon treatments
Horse and carriage tours, afternoon tea and live music
Family-friendly with deals for kids and activities
6. MGM Grand Detroit, Detroit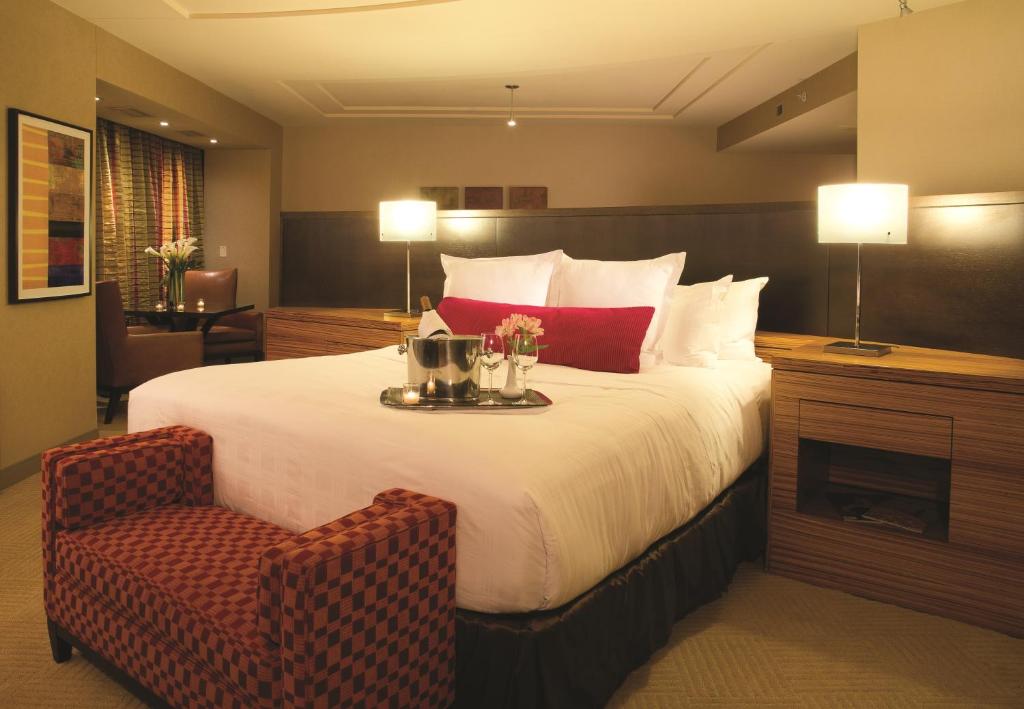 The MGM Grand Detroit is a top hotel in Detroit and a perfect spot to stay if you want to be entertained throughout your trip to Michigan as well as treat yourself to a day at the spa while you're there.
The hotel features a spa called Immerse that offers a number of different treatments, some of which include the use of remineralizing saltwater, exotic botanicals, and aromatherapy-based therapies.
In addition, there are packages for the face, nails, and body, as well as massages and restorative baths, both of which are designed to tone and purify the body.
In its 20,000 square feet of space, the fitness center on-site features a variety of equipment, including cross-training machines, free weights, and much more.
In addition to that, there is an indoor pool with an infinity edge and private cabanas. In addition to a number of restaurants, this hotel features a nightclub, Top Golf, an event center, and more.
This is in addition to the casino in the hotel, which features both table games and slot machines.
Key Amenities:
Spa packages for face, nails and body
Access to fItness center and infinity-edge pool
Re-mineralizing seawater and exotic botanicals in treatments
Spa Resorts in Michigan for a Relaxing Getaway
7. Inn at Bay Harbor, Autograph Collection Hotel, Petoskey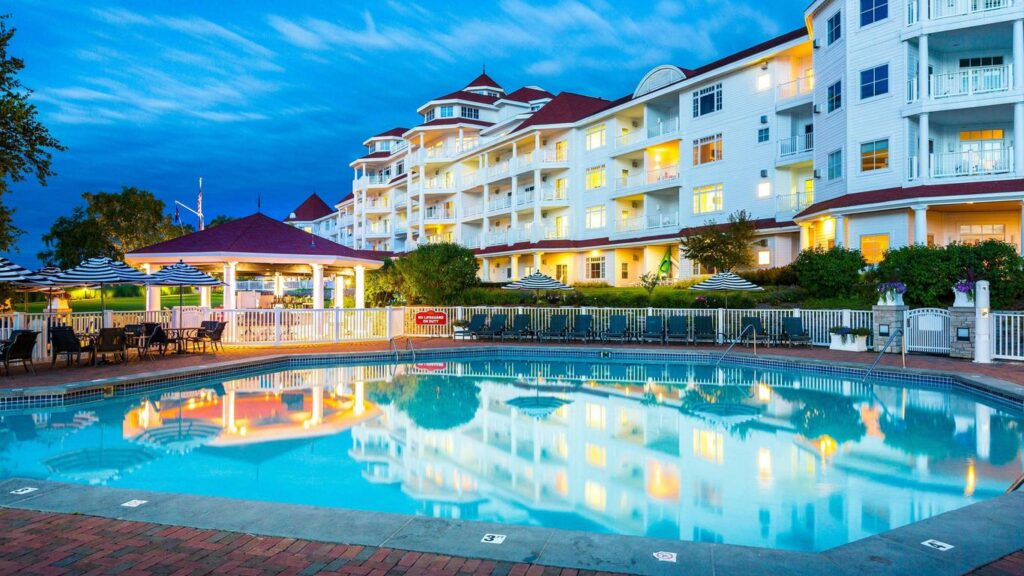 The spa at the Inn at Bay Harbor is a wonderful place for relaxation, quiet reflection, and personal growth.
It provides services such as massages, body treatments, and nail care to make you look and feel fantastic from the inside out.
Additionally, spa vacation packages are available, and each one is based on double occupancy and comes with breakfast in the Sagamore Room for two people.
In addition, golfers enjoy coming here to play a round or two during their stays.
The Inn Café, Vintage Chophouse and Wine Bar, Cabana Bar, and Afternoon Tea are the other eating options that are available on-site.
Key Amenities:
Spa escape packages for two
Massage, body and nail services
Exercise classes available at fitness center
8. Grand Traverse Resort and Spa, Acme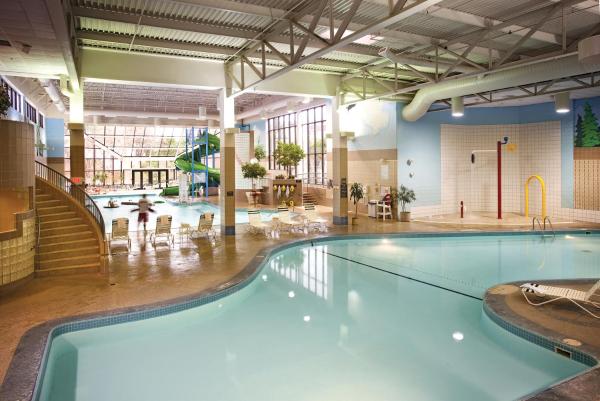 When you stay at Grand Traverse Resort and Spa, you will have the opportunity to have the most memorable resort experience possible in Michigan.
This resort features a spa that is 7,000 square feet in size, in addition to a number of restaurants and bars, indoor and outdoor pools, and hot tubs.
In addition, there is a fitness club, five indoor tennis courts, and a water playground that are all located on the premises.
Massage, skin care, nail care, and hairstyling are among services that may be had at this spa.
Guests staying at the facility have access to three championship golf courses, a fitness center, the ability to rent snowshoes, cross-country skis, boats, and kayaks, and a variety of other recreational opportunities.
There is a selection of different places to stay, including suites, condominiums, the hotel, and the tower.
Key Amenities:
7,000-square-foot spa
Massage, skincare, nail and hair treatments available
Three championship golf courses on-site
9. Townsend Hotel, Birmingham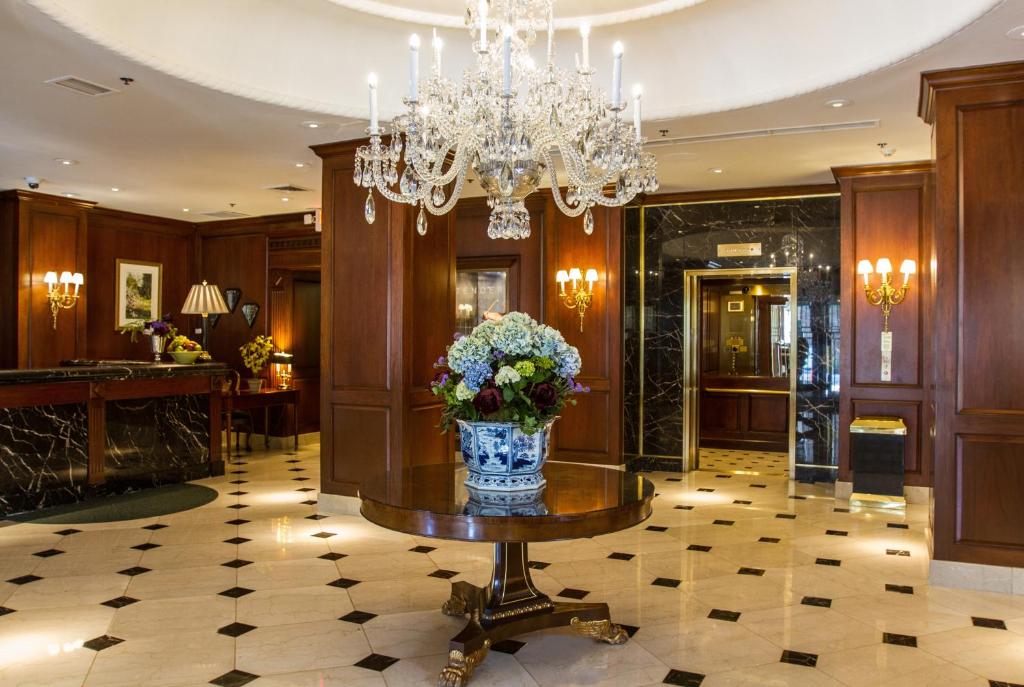 Spa services, such as couples massages and deep tissue massages, are available in guest rooms at the Townsend Hotel, and these services are offered by Z.E.
Services. The therapist will visit you in the comfort of your very own room, which is completely private.
Your trip away with your significant other may be made into the perfect retreat thanks to the on-site business center, the fitness facility that is open around the clock, and the food and beverage options.
The hotel offers a variety of suites, including executive suites, presidential suites, penthouse suites, and luxury double and king rooms.
Key Amenities:
In-room spa services
Fitness center on-site
10. JW Marriott Hotel Grand Rapids, Grand Rapids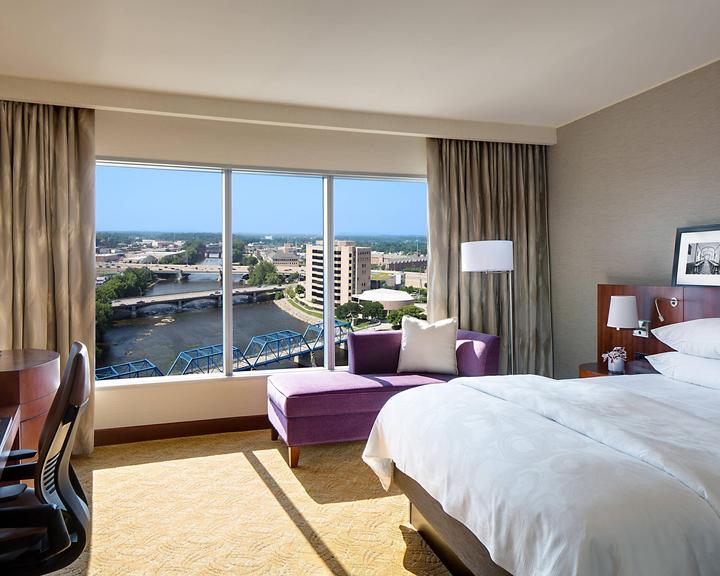 Relax, restore your equilibrium, and cleanse your body at the spa located at the JW Marriott Hotel in Grand Rapids.
This spa provides a wide variety of services, including manicures, facials, waxing, body wraps, foot baths, and massages.
In addition, clients of the spa get unrestricted access to the hotel's fitness center and swimming pool.
Because of its location in the heart of downtown Grand Rapids, it is an excellent choice of lodging not only for business travelers but also for vacationers.
On-site dining options include Margaux, which serves French cuisine; JDEK; and room service, which is available around the clock.
Key Amenities:
Holistic spa with body and nail treatments, facials and massages
Complimentary access to fitness center and indoor pool
Convenient location to downtown Grand Rapids
10 Spa Resorts in Michigan for a Relaxing Getaway 2023 –Newshub360.net
Related Post
Credit : www.Newshub360.net