UIF Calculator 2023- How Much Can You Claim Against UIF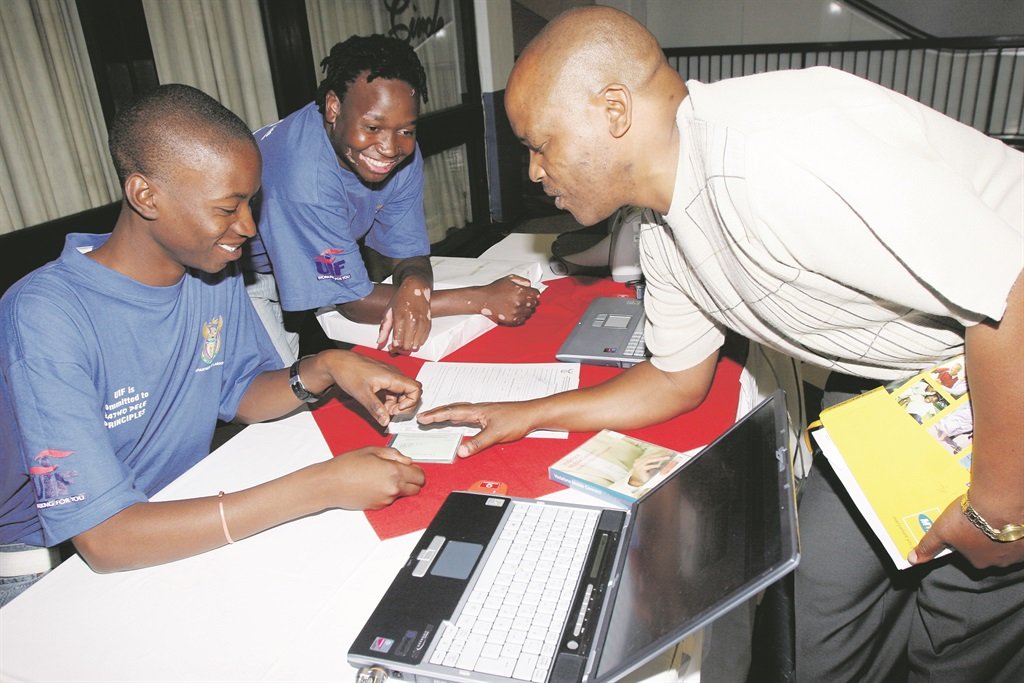 UIF Calculator 2023. The Unemployment Insurance Fund (UIF) is a department of the South African Government set up 20 years ago to make sure employers and employees make regular contributions to the fund so that if employees find themselves without employment, they can claim against the fund.
If you have been contributing to the fund for a specific period, are no longer employed, or are unable to work due to illness or pregnancy, you are entitled to access the funds.
You are probably asking, how much does the UIF pay? Well, here is the UIF calculator to help you know exactly how much money you can claim depending on your contributions.
Unemployment benefits are a necessity in today's society where there is much instability as regards work and the ability of many citizens to earn a steady income.
Many developed countries have some kind of safety net in place so that when a person is unemployed or out of work he is not left completely helpless, with no means of meeting his basic needs.
UIF Calculator 2023- How Much Can You Claim Against UIF 2023
In South Africa, the UIF scheme (Unemployment Insurance Fund) was set up around 20 years ago as a means of helping workers put something aside so that if anything happened and they were unable to work, they would at least have something to fall back on.
You must have applied to the fund and taken the necessary steps to claim the benefits when you are in need.
How much will the UIF pay me?
The amount you will receive will depend on the amount of your monthly salary when you were employed. You might want to know how to calculate UIF benefits to get to know exactly how much you will be benefiting from the fund.
The contributions that employers have to cut from their employees should be 1% of their monthly salary, excluding commissions. In addition to the 1%, the employer should contribute another 1% for every employer they have, making the total contribution to the fund 2%.
For example, if a laborer earns R2000 a month, then the employee has to deduct 1% of the salary, which is R20, and also, the employer has to pay an extra R20 for the worker. The total amount paid to the UIF South Africa is, therefore, R 40.
If the laborer earns more than the annual, monthly, or weekly maximum earnings ceiling, they must also contribute to the fund. For example, if a worker earns R10,000 a month and their monthly earning ceiling is 1096, then the worker's contribution will be deducted from the R8836.
What is the UIF limit for 2023?
If you have been making UIF payments for four years or more, you can claim up to 238 days. If you have been contributing for less than four years, you can only claim one day out of every six days that you worked while you were contributing to the fund.
How much UIF can I claim?
The UIF rates are determined by a scale of benefits that range between 30-60% of your salary for the first 238 credit days and another flat 20% from 239 days to 365 credit days. Low-income earners receive a higher UIF percentage.
How do you calculate the UIF?
The first step of knowing how much you can claim is by working out your daily rate of remuneration. If you are earning monthly, multiply your monthly salary by twelve and divide by 365.
For example, if you earn R10,000 a month, then your daily remuneration will be 10000 (salary) * 12 (months per year) / 365 (days a year) = R 328.77 per day As an employee, you are entitled to benefits which amount to one day's benefit for every six days of employment.
In the above example, we found out that with a salary of R10,000, you have a daily remuneration of R328.77. Now let us assume that you have been making the payment for 200 days when you were working.
To work out this claim, you divide the number of days you have been employed by 6.
UIF Calculator 2023- How Much Can You Claim Against UIF 2023
Example:
200 days/6 = 33
Take the 33 and multiply it by your daily remuneration, which is 328.77. You will get R10849.41 as your claim.
The UIF payout system makes payments in the percentage of the salary you earned while contributing to it. The highest amount that can be paid is 58% of what you earned per day.
Workers who earned less than R12,478 will receive around 36-56% of their average salary for the four years they had been making the payments.
For example, if you were earning an average of R12,477 in a month, according to the UIF calculation, you can expect to receive R 145.05 a day, which will amount to approximately R4412.02 monthly for about nine months. This is about 36% of what you were earning.
Those who had earned more than R12,478 per month will get a fixed benefit of around R 4250- 4550 per month. The higher the amount, the lower the percentage.
For example, if 20,000 was your paycheck in a month, then according to the UIF calculator 2023, your compensation will be around 4412.33 a month. This amount falls under the range given.
How long does a payout take?
The whole claiming process can take up to three hours. The first payment will be made to your bank account two to four days after the process is complete. You must also make a claim within six months after your last day of employment.
Employers must know that they cannot deduct more than 1% of the employees' salaries; the extra money must be paid to the workers. Laborer's should also know that they will be committing fraud if they still enjoy the benefits while working at the same time. If you have qualified for the fund, then the UIF calculator is there to help you claim your unemployment payout. Be prepared and apply now to enjoy the unemployment benefits.
UIF Calculator 2023- How Much Can You Claim Against UIF – Newshub360.net
DISCLAIMER:
This article is intended for general informational purposes only and does not address individual circumstances. It is not a substitute for professional advice or help and should not be relied on to make decisions of any kind. Any action you take upon the information presented in this article is strictly at your own risk and responsibility! There may be information in this article that was paid for.
CHECK THIS OUT :
♦  Top 10 Schools in South Africa That Charge More than R200,000 Fees
♦  Top 10 University Rankings in South Africa Released [Univ of Cape Town is 2nd ]
♦  Top 10 Best High Schools in Durban, 2023 [ Durban High School is 2nd ]
♦  Top 10 Best Private Schools In Johannesburg [ St. Martin's is 3rd ]
♦  Top 10 South African Universities With The Best Academic Performance
♦  Top 10 Best Boarding Schools in Gauteng [ Parktown Boys is 2nd ]
♦  Top 10 Best Girl's High Schools in South Africa [ Durban Girls is 3rd ]
♦  Top 10 SA Female Celebrities With First Class Honours [ University Degrees ]
♦  Top 10 Best High Schools in Johannesburg [ St John's College is 2nd ]
♦  Top 10 Best Primary Schools in Johannesburg [ Melpark School is 2nd ]
Credit : Newshub360.net