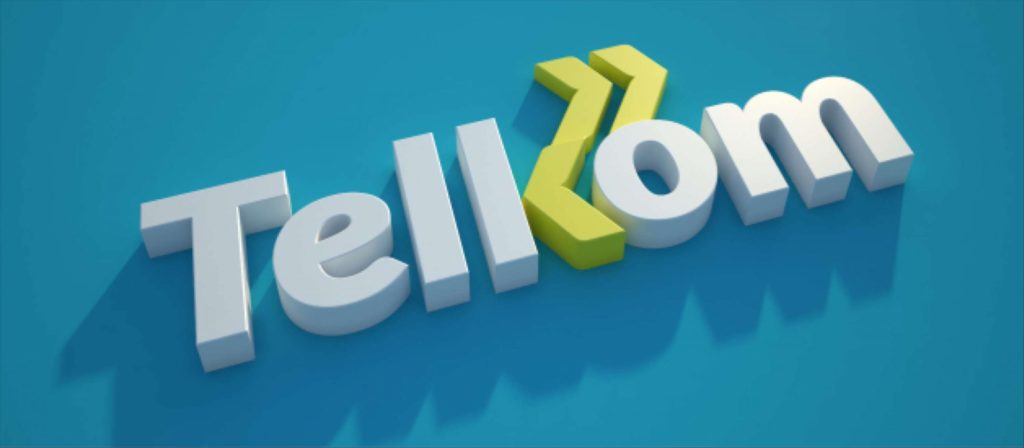 All Telkom USSD Codes 2023: Telkom USSD codes are the most traditional and easy method for users to interact with the network and carry out basic self-service operations.
Telkom, which is one of the largest mobile network providers in South Africa, offers its clients a variety of USSD codes that may assist them in doing a variety of tasks.
It's possible that various service providers will make use of the same USSD codes in somewhat similar ways, and this might lead to some confusion.
Users may, nevertheless, discover the genuine USSD codes for Telkom with just a little bit of prompting in order to carry out activities such as checking their balance, managing subscriptions, topping up their airtime, and changing their tariff plans, amongst other duties.
Because USSD codes are compatible with all mobile phones, you can use them whether you have a smartphone or an older phone that does not have internet access. This makes it so that these codes may be useful in a variety of situations.
You might want to save a bookmark of this page on the web browser of your computer or mobile device so that you can access it for reference reasons at a later time.
All Telkom USSD Codes 2023
The following are useful and important Telkom USSD codes.
Telkom USSD codes 2023 8ta USSD Codes
The 8ta USSD codes are those for the most fundamental of purposes. These include the codes for recharging airtime, checking airtime balances, sending Please Call Me messages, checking your Telkom mobile number, and getting in touch with customer service.
Checking Telkom phone balance – *188#
Where can I find the instructions for checking the amount of my airtime account on Telkom? *188# is the USSD code that may be used to check your Telkom balance. Simply dial it and then hit the transmit or call button, and the screen will display your remaining airtime balance.
On the Telkom network, this particular USSD code is the one that is used the most.
Don't forget that if you are using a smartphone, you can also check your balance by downloading the Telekom app from the app store and use it. This option is available to customers who have smartphones.
Loading airtime/ Airtime top-up
One of the most helpful functions that can be accomplished using USSD codes is loading airtime. This is due to the fact that purchasing airtime vouchers is still the most common way for users to add funds to their accounts.
Simply dial *188 followed by the number shown on the voucher card, and then click the send button to add airtime to your phone.
It is necessary to first ensure that the voucher card is legitimate before entering the appropriate numbers into the phone. Finally, the voucher should not have been used in the past.
Buying data on Telkom
There are, of course, a number of different ways to purchase data on your Telkom line, particularly on mobile devices and personal computers; but, prepaid users continue to find that purchasing data using USSD codes is the most convenient method to get and stay connected.
Are you interested in finding out how to change your Telkom airtime into data?
Dial *180# and then press send.
Choose the Bundle Purchases option to select the package that best suits your needs.
Next, select the data plan that best suits your needs. For example, on a daily, weekly, or monthly basis.
It is necessary to have airtime on your phone in order to subscribe to a data plan. You need to make sure that the amount of airtime you have is sufficient to meet the expenses of the data you are purchasing. Prepaid clients are eligible to use this option.
You may also purchase data without first loading airtime onto the card, and then converting that airtime into data by using a recharge card. This saves you the step of needing to convert the airtime into data. Simply dial *188 followed by the voucher card number, and then hit the call button, and the data bundles will be purchased for you.
The quantity of data is stored on the card that can be recharged. If you want any additional explanation, please get in touch with customer service.
How to check my Telkom number
Due to the stresses of day-to-day life, it's not uncommon for us to fail to remember our own phone numbers from time to time. However, Telkom offers a simple solution to this problem in the form of a USSD code that will show your mobile phone number.
How exactly do you verify your number that's stored on your Telkom sim card?
Simply dail *1# followed by the send or call button. After that, your number will appear on the screen. You can also acquire your number by using the Telkom Please Call Me option to verify your number on another phone by dialing *140*contact number#.
This is another another method by which you may obtain your number. You also have the option to use your current phone to dial another number, make the call, and then simply copy the number displayed on the screen of the other phone.
One of the most common requirements that consumers have is the desire to give airtime to members of their family or their friend group who could be in need of airtime. Users who have more airtime than they require may occasionally decide to share part of it with other customers.
In order to accomplish this, dial *180# and then click the send button. After that, all you have to do is choose the option to transfer your airtime.
Please call me Telkom USSD Code – *140#
This was covered in the paragraph that came before it, but due to the fact that this choice is so popular particularly among the younger generation who are always sending "please call me" messages to their families and friends, we will go over it once again here.
So how do you send Could you please call me from Telkom? Simply send the code *140 followed by the contact information for the person you want to call you. Another USSD code that may be used to access the Telkom call back service is *140#, followed by pressing the send button. You will then be able to access the Call Me menu after doing so.
Telkom customer care number – 180
The number to call for Telkom's customer service is 180. Customers will not be required to pay any money in order to make use of this service because it is provided via a toll-free line. You may get in touch with a customer service representative at Telkom using this number and ask them any queries you might have regarding the company's products and services. You just press 180 and press submit.
Despite this, there is still a customer service number available for non-Telkom customers to call. This is an 081180 phone number. You just enter the number and then hit the send button. This is not a toll-free number.
How can I buy data from another Telkom phone or buy data for a member of my family or a friend who also has a Telkom phone? Simply enter *180# followed by send onto the dial pad. After that, you will be taken to the customer self-help options, where you will be presented with a variety of choices, such as purchasing SMS and data bundles, altering your tariff plan, transferring your airtime to another phone, configuring your Blackberry service, and customizing your device settings.
You need to choose the option as data is what you're after in this case. After that, you choose the data bundle and the total quantity of data that you need. The following step will need you to choose whether you are making the purchase for yourself or for a friend.
After that, you confirm the transaction and input the phone number that you want the data to be sent to. Check that you have sufficient airtime for the transaction before you begin.
If you have any more inquiries, please do not hesitate to contact customer service using the information that was shown before.
Conclusion: All Telkom USSD Codes 2023
You won't need any assistance from customer care or an employee at any Telkom outlet if you have the information that was just provided to you since you will be able to do basic self-service operations on the network.
You are now able to perform practically anything on your own with the help of these Telkom USSD codes. In addition, the customer service phone numbers are accessible at any time, day or night, in order to meet your requirements.
All Telkom USSD Codes 2023 – Newshub360.net
CHECK THIS OUT:
♦  Top 20 Highest Paid Footballers in South Africa 2023
♦  Top 20 Highest Paid Footballers at Mamelodi Sundowns 2023
♦  Top 20 Highest-Paid Footballers at Kaizer Chiefs [ Billiat is 2nd ]
♦   Top 20 Highest Paid Footballers at Orlando Pirates 2023
♦   Top 20 Highest Paid Footballers at Supersport United 2023
♦   Top 20 Highest Paid Footballers at Royal AM 2023
♦  Top 10 South African Footballers Who Went Broke After Retirement
♦  Top 10 Richest Football Club Owners in South Africa [ Motsepe is 2nd]
♦  Top 10 Most Expensive High Schools in South Africa 2023
♦  Top 10 Richest Football Clubs in South Africa
Credit :www.Newshub360.net