The 13 Best Beach Vacations in the United States 2023: The summer season just wouldn't be the same without at least one trip to the beach.
Even though the winter season is a typical time for people to spend holidays on Caribbean islands, you may find that there are many excellent spots in the United States to enjoy the beach and sun throughout the warmest months of the year.
This is the case despite the fact that the majority of people travel to the Caribbean islands during this time.
If you are looking for a lively place that offers a broad range of activities, shopping options, and dining establishments, this list is sure to include a vacation destination that is right for you.
Best Beach Vacations in the United States 2023
1. Key West, Florida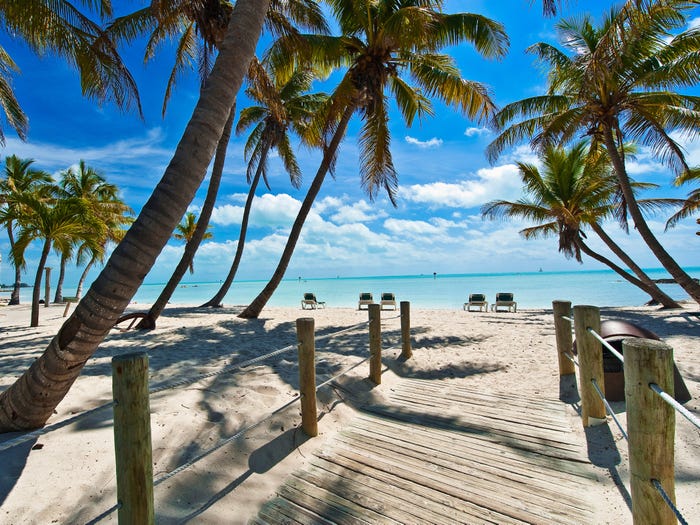 Key West is the perfect destination for anyone seeking an exotic beach holiday without having to leave the United States.
Despite the fact that one does not require a passport to enter, the atmosphere evokes that of the Caribbean.
Activities like as snorkeling, kayaking, sailing, and more may be enjoyed to their full potential on the beaches that have white sand and turquoise seas.
An evening sail at this location is an absolute need. The best way to end a wonderful day in paradise is to sail into one of the area's notoriously magnificent sunsets while sipping a tropical cocktail.
This is a popular way to finish off a perfect day. In addition to the many beachy boutiques, art galleries, restaurants selling fresh seafood, and bustling nightlife places, there is also the old house of Ernest Hemingway, which is one among the many cultural attractions that can be found here.
2. San Diego, California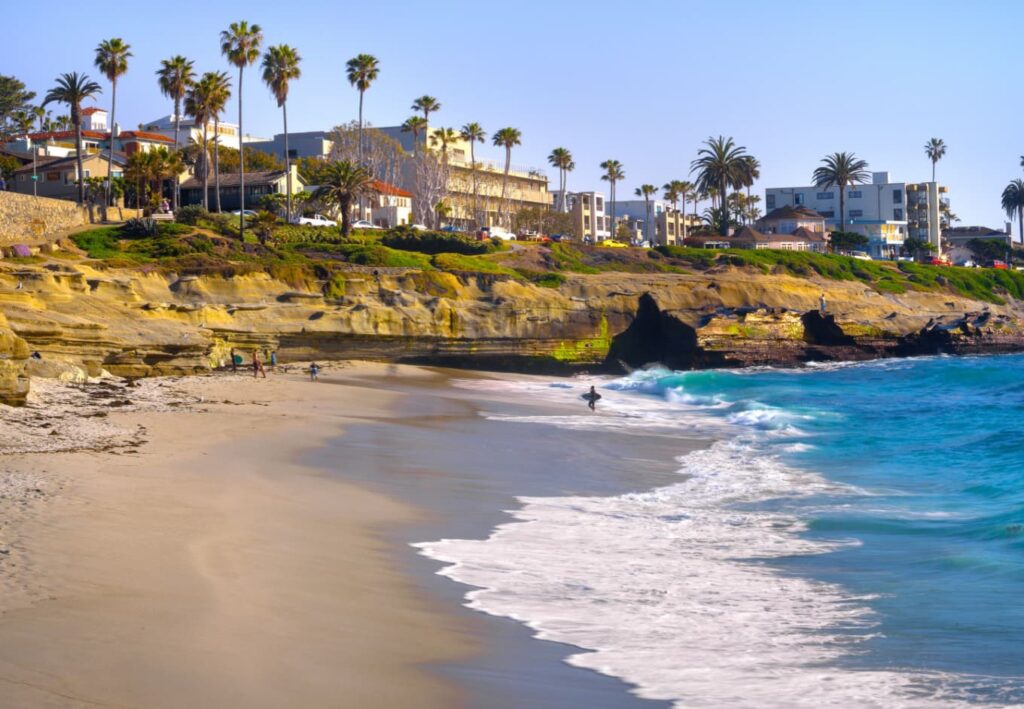 The weather in San Diego is perfect all year long, so you won't have to worry about it being swelteringly hot while you're there; meanwhile, the beaches are perfect for both having fun and unwinding.
You might go surfing in La Jolla, which is famous for its excellent waves, or you could just relax and soak up the sun at Mission Beach.
It is highly recommended that you take a trip to the San Diego Zoo, which is widely regarded as one of the finest zoos in the world due to its outstanding collection of animal species and its dedication to the cause of conservation.
If you are in the mood for a cold brew, you will find many options to select from since this city is one of the top craft beer towns in the country.
There are nearly a limitless amount of breweries to choose from, such as Mission Brewery, San Diego Brewing Company, and Ballast Point Brewery.
If you are in the mood for a cool brew, you will find numerous options to choose from.
3. Cannon Beach, Oregon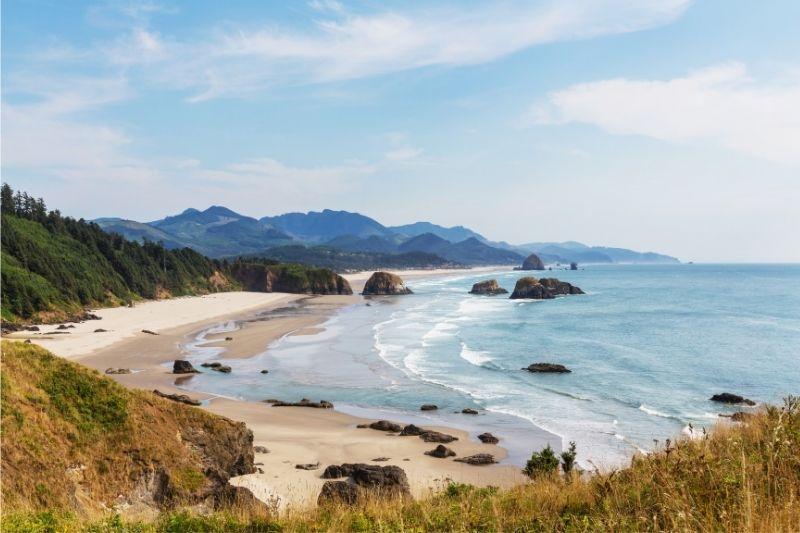 Cannon Beach is known for its wild beaches and waves that smash against sea stacks, and it is also known as an artist community with expensive restaurants, beautiful resorts, shops, and art galleries.
Cannon Beach is surrounded by lush surrounding woodlands. It is a lot of pleasure to simply look into the tidal pools that are located around the famous 235-foot-tall Haystack Rock.
The neighboring Ecola Park has paths that snake through the old-growth rainforest and provide views of the coast and the Tillamook Rock Light.
After that, have a picnic on top of the grassy cliffs that look out over the ocean as elk graze in the neighboring meadow.
4. Provincetown, Cape Cod, Massachusetts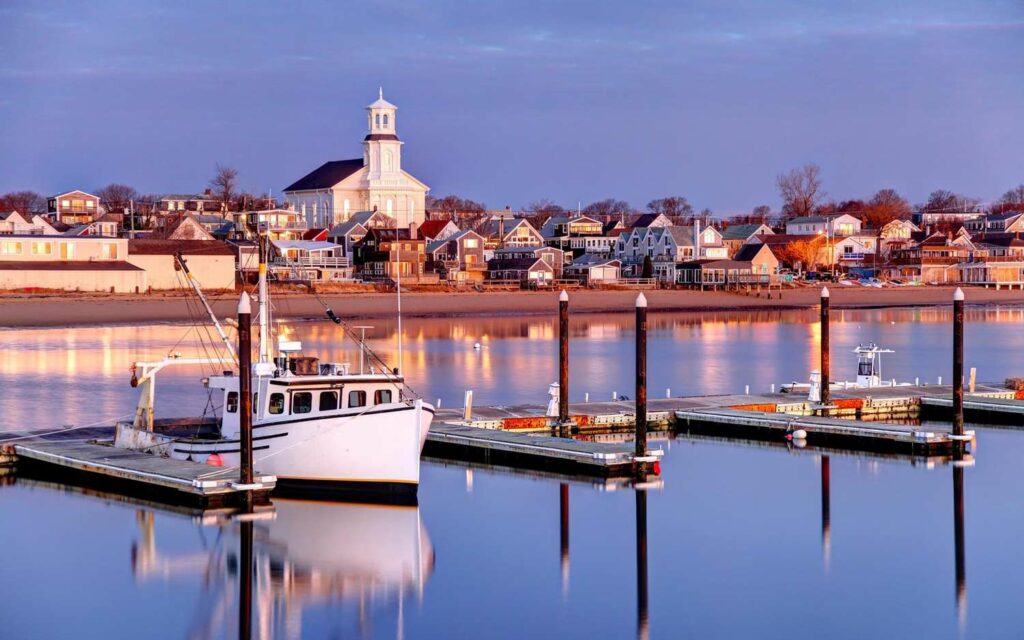 Provincetown, which is situated at the most northern point of Cape Cod, was established as an artist colony more than a century ago, and to this day it is recognized for its ability to attract people who are creative and frequently eccentric.
Not only can you enjoy the sun, the waves, and some of the best whale viewing in the world here, but you can also do some amazing people watching.
Explore the vibrant downtown district, which is home to a wide variety of establishments, including large houses, fine dining restaurants, excellent seafood shacks, fudge shops, art galleries, and bookstores.
Best Beach Vacations in the United States
5. The Lost Coast, Shelter Cove, California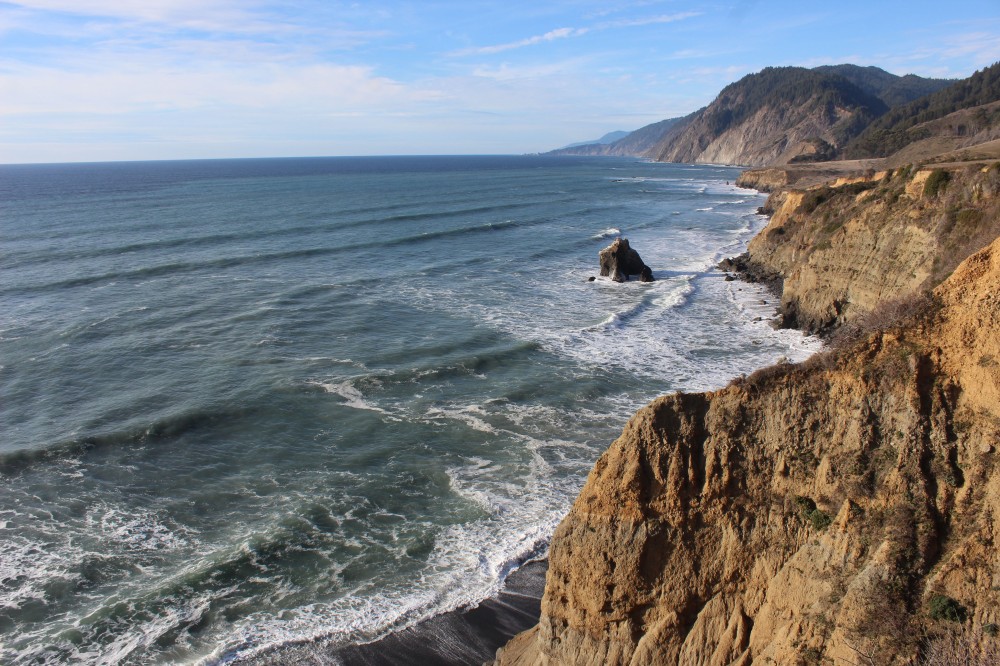 The Lost Coast is the most undeveloped section of beachfront in California; nonetheless, despite its distant location, it is well worth the effort to visit this area.
It's nothing at all like those crowded beaches down in the south. The sands here are completely empty. This is a site of untamed beauty, and for surfers, the waves here are famous.
There are continuous swells that wash onto the rocky beach all year long, making this an ideal spot for wave riding.
Because it is one of the few spots in the Golden State where one can still find seclusion and stunning beauty, this beach truly lives up to its reputation as a paradise.
6. Hanalei, Kauai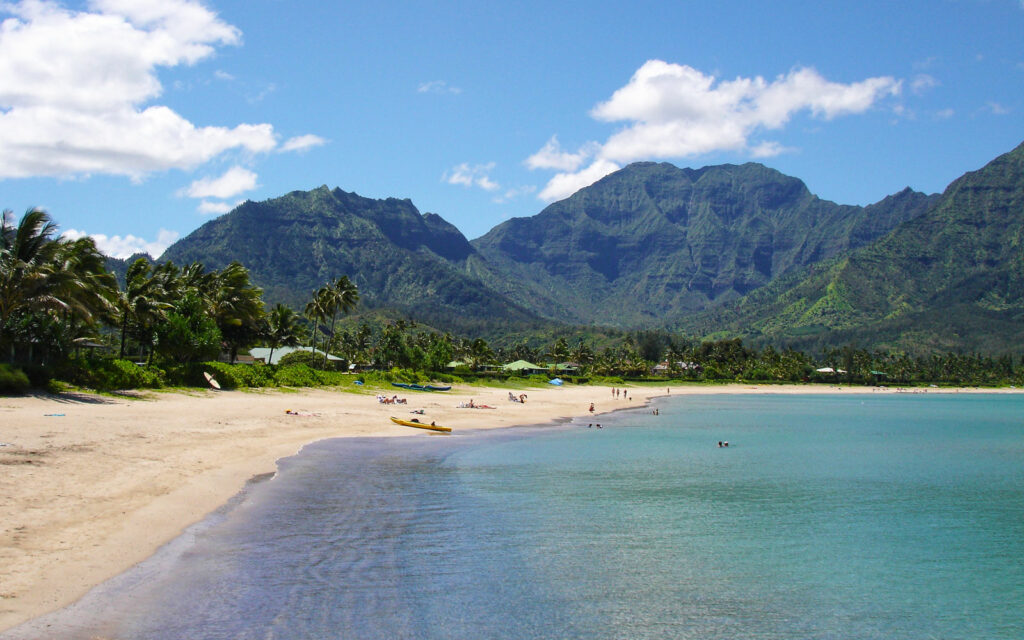 Because it is one of the most gorgeous areas on Kauai, Hanalei Bay should be on everyone's itinerary when they come to the island of Kauai.
It also makes a wonderful location from which to launch an escape. It is a bay that is three miles long and is encircled by a half-moon of golden beaches.
The mountains that surround it are lush green and are lined with waterfalls. Bring a picnic out onto the pier to enjoy the breathtaking scenery of the Na Pali coast and the expansive vista of the water that it overlooks.
This is a well-known place for people to dive into the sea for the purpose of swimming or fishing. In the area, you'll also discover a good number of restaurants and retail establishments to choose from.
7. Siesta Key, Florida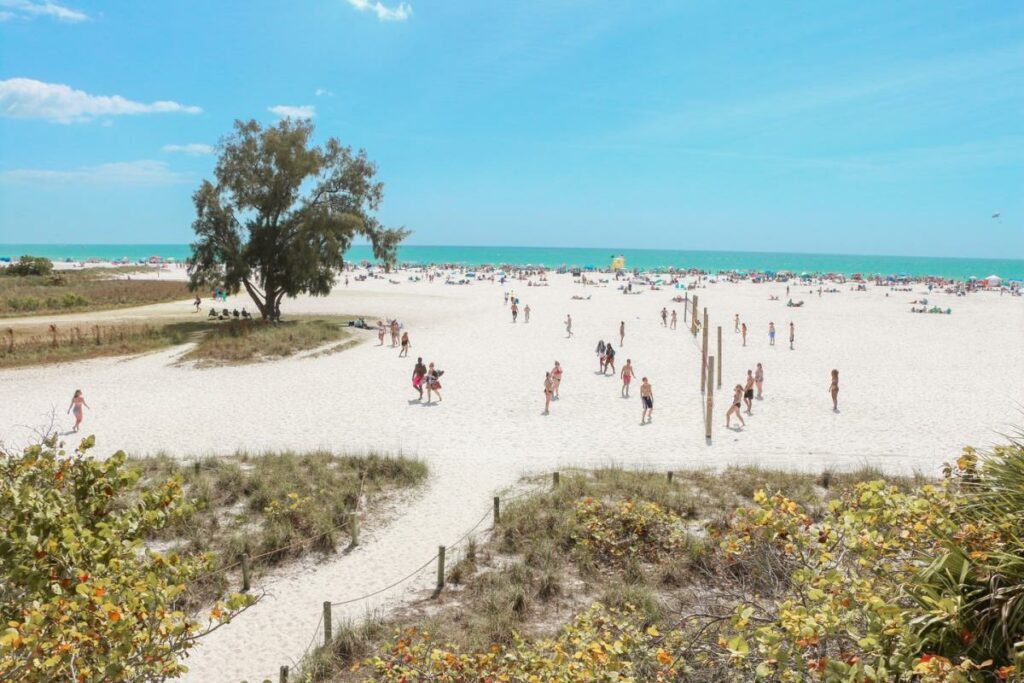 Siesta Key Beach, with its sands consisting of what seems to be powdered sugar, is considered by many to be the most beautiful beach in the entirety of the United States.
Siesta Key is the location of this beach. Because it is composed of 99 percent crushed quartz, it will not cause your feet to become irritated or blister regardless of how hot the sun is.
In addition to that, it is surrounded by water that is a dazzling shade of turquoise and appears to have been imported from the Caribbean.
You may take it easy and rest during the day, or you can participate in a variety of exciting outdoor activities such as swimming, snorkeling, parasailing, kayaking, and fishing.
Whatever you decide to do, you must make it a point to maintain a sharp lookout for dolphins as they play in the waves.
There is even a free trolley that can take you wherever you want to go, whether you want to go shopping or dining, seeing nearby beaches and attractions, or shopping.
8. Outer Banks, North Carolina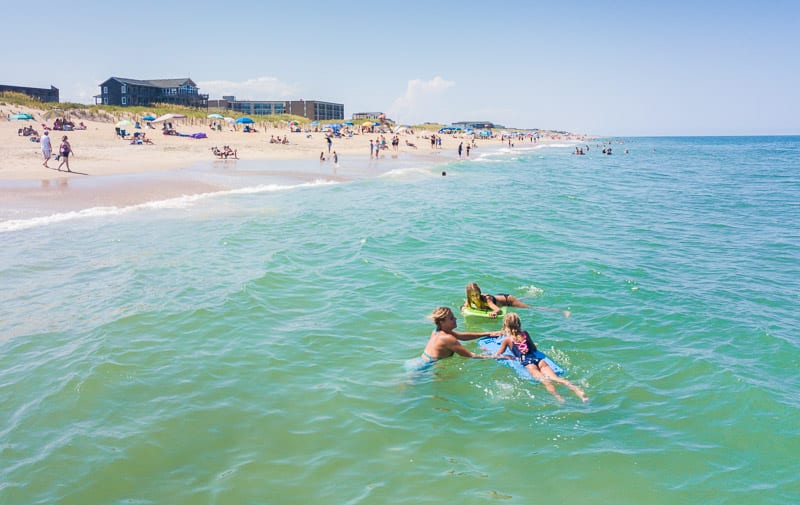 The Outer Banks are home to a wide variety of attractions, some of which include breathtaking sand dunes where wild horses graze, historic lighthouses, and even rides in an open-cockpit biplane above the same place where the Wright Brothers made their maiden flight.
Visitors have access to a wide variety of activities, ranging from surfing to deep-sea fishing. There are quaint communities such as Duck and Corolla, wonderful beach houses available for rent, as well as hotels and resorts to choose from.
No matter where you choose to stay, there are always going to be a variety of exciting stores and restaurants around that serve fresh seafood.
Best Beach Vacations in the United States
9. The Hamptons, New York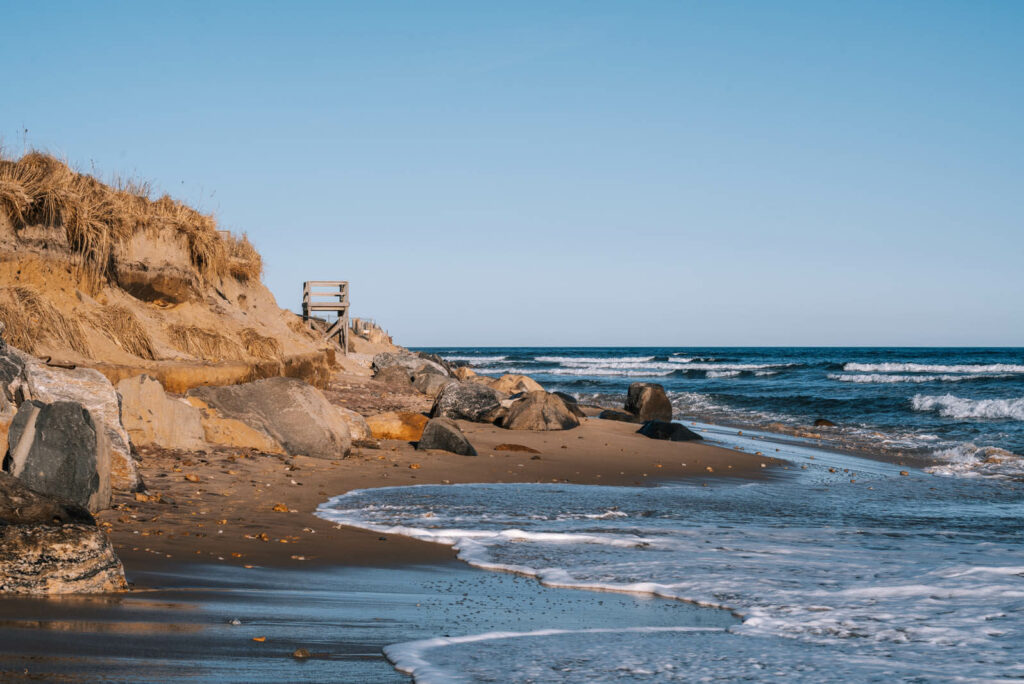 The Hamptons, which are a stretch of lovely communities along the southeast coast of Long Island, are just 90 minutes from different York City but feel like a whole different planet because of its stunning beaches and towering dunes, shingled windmills, and farm stalls that provide fresh, local products.
The Hamptons are located on the eastern end of Long Island. In addition to the calm bays with lengths of sand that are perfect for beachcombing, there are also quaint antique stores and museums to explore.
In the areas in between, you'll discover an abundance of fresh seafood from Long Island, cuisine prepared with farm-to-table ingredients, and vineyards where you may while away a relaxing afternoon sipping wine.
10. Kaanapali, Maui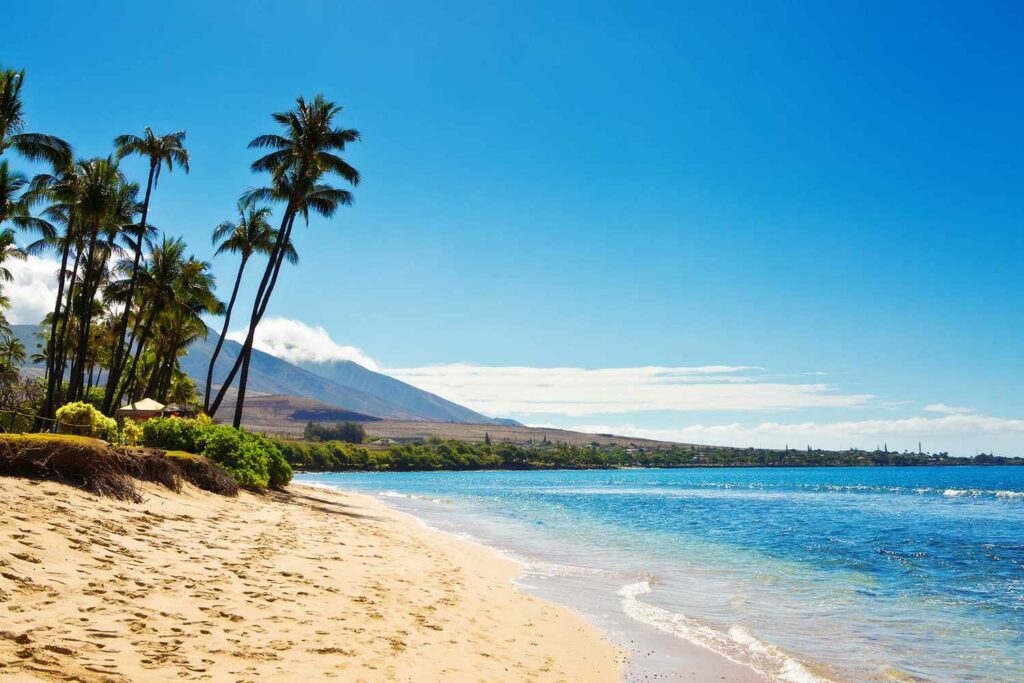 Some of the most breathtaking beaches in all of the Hawaiian Islands can be found on the island of Maui.
These beaches include the silky white sands of Kaanapali, where visitors may enjoy a wide variety of activities, including sunbathing, sipping cocktails, snorkeling, diving, surfing, stand-up paddleboarding, and even cliff jumping.
Because there are so many places to eat and buy in the region, it has become a popular base of operations.
In the event that you are able to tear yourself away from the beach, there is a fascinating whale museum, two championship golf courses, and free Hawaiian entertainment as well.
11. Gulf Shores, Alabama
Gulf Shores is famous all over the world for its breathtakingly beautiful white sand beaches and blue seas.
At the beach, guests have access to a wide variety of recreational opportunities, including watersports such as sailing, fishing, and boating.
Waterville USA is a water park that is perfect for getting thrills while cooling off, and the Alabama Gulf Coast Zoo is another attraction that is among the many that can be found here.
There are two stunning golf courses, as well as a diverse selection of delectable eating alternatives, such as barbecue and shrimp prepared in whatever manner you prefer.
After dark, there is a vibrant nightlife with dozens of entertaining beach bars, many of which provide live music, and some of which have stages right outside on the sand. During the day, the beach is a popular place for sunbathing.
12. Hilton Head, South Carolina
Hilton Head is one of the most popular beach vacation spots in the South for families looking to have a good time during the summer.
This is because Hilton Head provides a wide variety of things to do, from exciting activities and chances to relax to scrumptious low-country food.
There are even showers, seaside cafés, and lifeguards stationed at the popular Coligny Beach, making it an ideal location for hanging out.
It extends for kilometers, which makes it simple to locate a spot all your own, and you can rent beach chairs and umbrellas there as well. Hiking around the Pinckney Island National Wildlife
Refuge is an excellent way to view some of the more than 250 bird species that live there, as well as alligators, bobcats, white-tailed deer, red foxes, and other animals.
Those who are interested in golf may also discover some fantastic courses in this area.
13. Neah Bay, Olympic Peninsula, Washington
Think about going to the northern part of the Olympic Peninsula in the state of Washington if you want to experience something wild and isolated.
The region is home to a variety of charming inns and rustic beach resorts, and a trip along the Cape Flattery Trail will lead you to the most northern point in the United States that is inside its borders.
The route is just 0.75 miles long, but it has four observation platforms that offer jaw-dropping views of the surrounding rock formations.
You'll also get the opportunity to witness a variety of marine life and seabirds, including puffins, and occasionally even gray whales and orcas will pass by.
It is highly recommended that you visit Shi Shi Beach while you are in this area because it is consistently rated as one of the most beautiful beaches in the world.
It is a two-mile journey, but the payoff is a length of beach with twisted timbers that have been bleached and smashed by the waves.
Offshore, the waves are crashing heavily on the sea stacks, and there are bald eagles and many other types of seabirds soaring in the sky above.
13 Best Beach Vacations in the United States 2023 –Newshub360.net
Related Post
Credit : www.Newshub360.net