Those who are willing to bare it all, however, should pay a visit to one of the United States' clothing-optional beaches.
These beaches are definitely worth the trip. You may get rid of those tan lines by going to one of these top nudist beaches in the United States, which range from coastal sites to lake shorelines.
Top 9 Nude Beaches in the United States
1. Little Beach – Maui, HI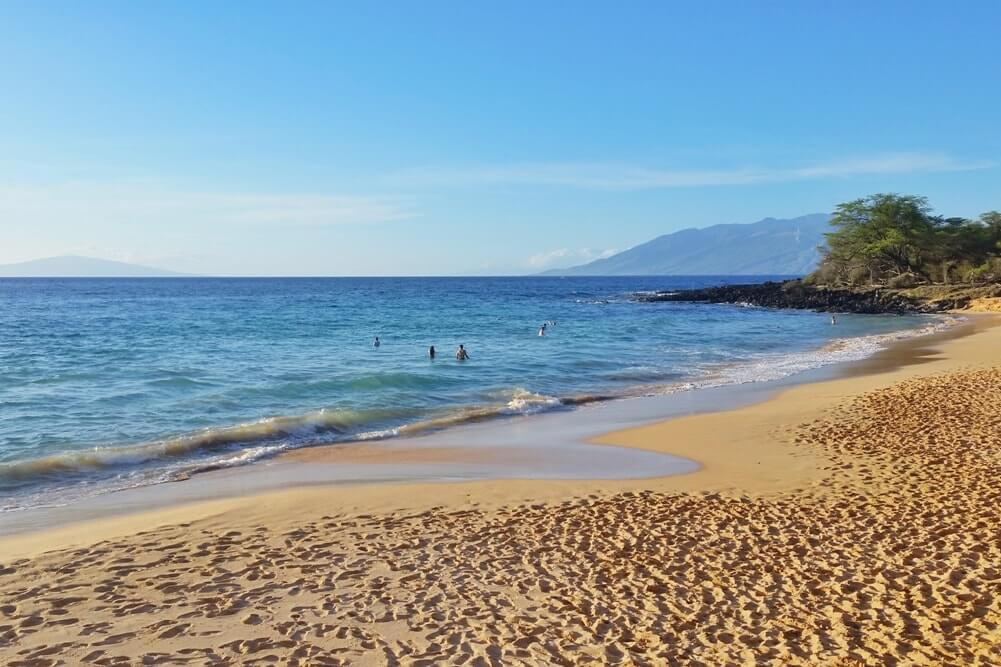 Makena State Park's Little Beach is a clothing-optional beach on the Hawaiian island of Maui, and it's located in the park's namesake.
Although it is against the law in Maui to expose oneself in public on beaches, Little Beach is an unofficial exemption.
This clothing-optional beach comes in first place on this list due to the fact that it is widely considered to be one of the most stunning naked beaches in the United States.
To get to Little Beach from Big Beach, you have to go on a somewhat quick climb. Since it is somewhat isolated from the primary area where people go to the beach, Little Beach appears to have a piece of Makena State Park that is private.
Enjoy the beach throng at Little Beach on Sunday evenings as they participate in drum circles, sing, and dance as the sun goes down.
2. Haulover Beach – Miami, FL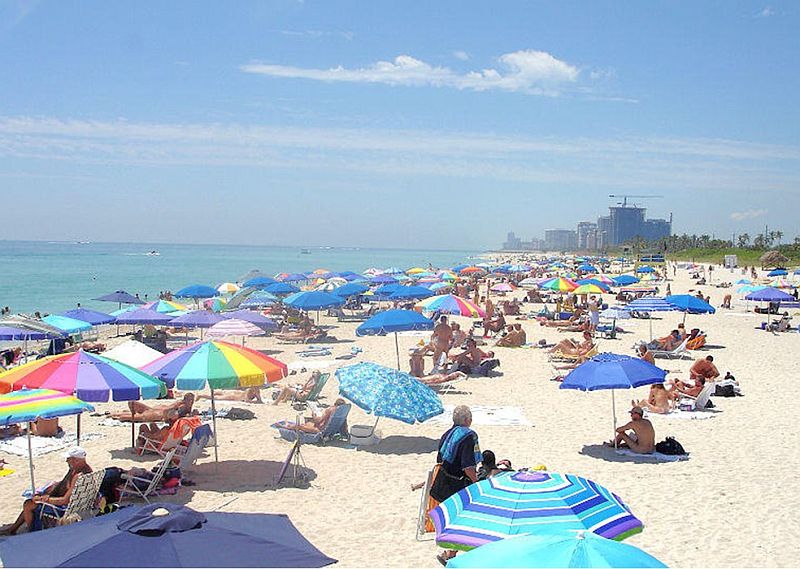 Arguably the most well-known nudist beaches in North America is Haulover Beach, which is located in Miami.
This beach is one of the few beaches in the country that is officially sanctioned for nudity by the government.
Nudists at these beaches can, in contrast to those in Miami, take pleasure in the azure ocean and powdery sand here.
Because this beach is visited by more than 1.4 million people on an annual basis, a lifeguard is always present here.
This nudist beach in Miami has been a popular destination for both locals and visitors ever since it was given the official status of a "clothing optional" beach in 1991.
3. Baker Beach – San Francisco, CA

A trip to this nudist beach in San Francisco is definitely worth it in order to take in the breathtaking scenery, which includes a glimpse of the Golden Gate Bridge.
Baker Beach is an excellent location for sunbathing, despite the fact that it is not the finest area to go swimming owing to the chilly water temperatures and the poor swimming conditions.
If you are planning on going to this beach in California, you should know that only the section of the beach located in the north is considered to be appropriate for bathing without clothes on.
Nude Beaches in the United States
4. Black's Beach – San Diego, CA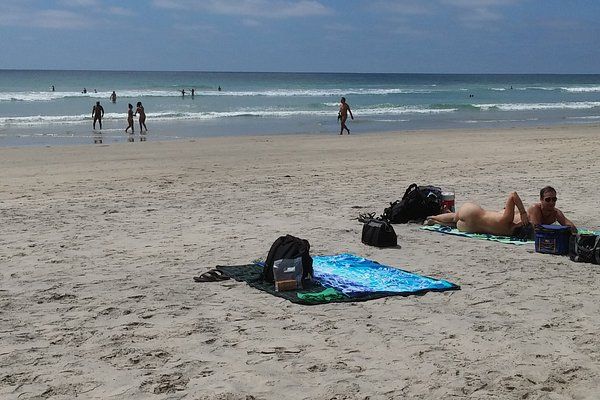 Black's Beach, located near San Diego, is yet another beach in the state of California that welcomes nudist tourists.
The only beach in San Diego where being nudist is not against the law, this clothing-optional beach is worth the effort it takes to get to because it is the most popular beach in the city.
You may expect to see people surfing and sunbathing without any clothing on at this isolated stretch of California coastline.
Black's Beach is one of the most private and remote nude beaches on this list due to the rocks that surround it and the difficult hike that is required to get there.
5. Bonny Doon Beach and Laguna Creek Beach – Santa Cruz, CA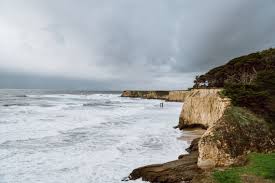 Both Bonny Doon Beach, which has been popular with nudists for decades, and Laguna Creek Beach, which does not require guests to wear any clothes, may be found by traveling farther up the Pacific Coastal Highway.
These two beaches are located just outside of Santa Cruz and are only a few minutes distant from one another. They each include coastal bluffs and distinctive rock formations.
6. Collins Beach – Sauvie Island, OR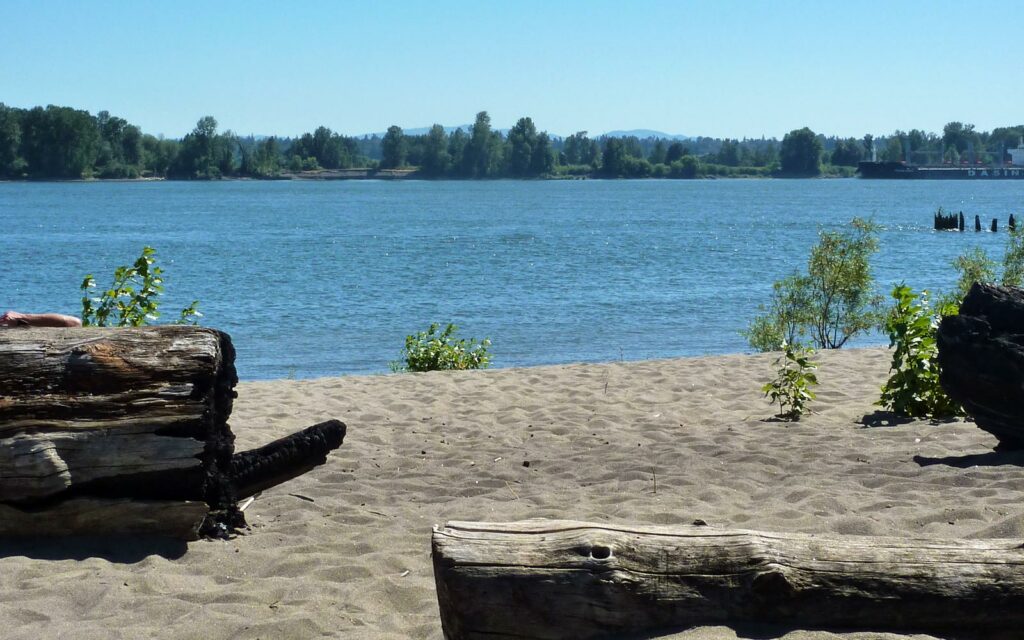 Many people in Portland go to Collins Beach, a river beach on Sauvie Island, to get their swimsuits off.
This beach on the Columbia River is a nudist beach, as evidenced by the presence of signs that inform visitors who are not nudists of the quantity of skin that is commonly seen here.
Nude Beaches in the United States
7. Kehena Black Sand Beach – Big Island, HI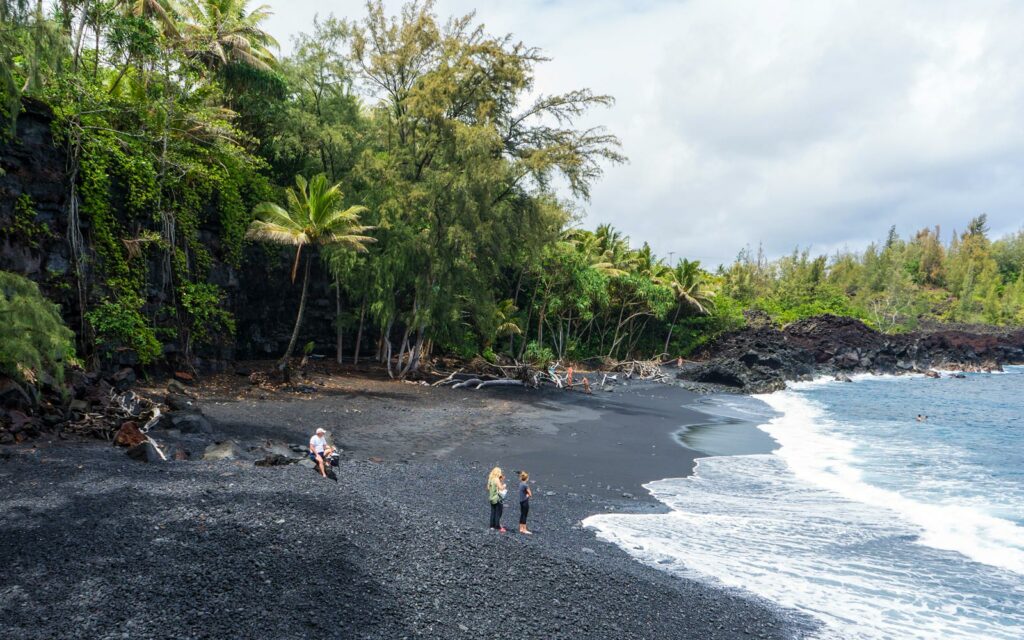 Spending time at this beach on the Big Island of Hawaii can help you get rid of those tan lines once and for all.
It is necessary to walk in order to get to this beach with the black sand. Nevertheless, taking the trek makes for a more private beach experience, away from the prying eyes of visitors and gawkers.
If you want to experience the nudist culture of Hawaii, you should come here on Sunday nights when there is dancing and music on this 75-yard stretch of beach.
8. Hippie Hollow Beach – Austin, TX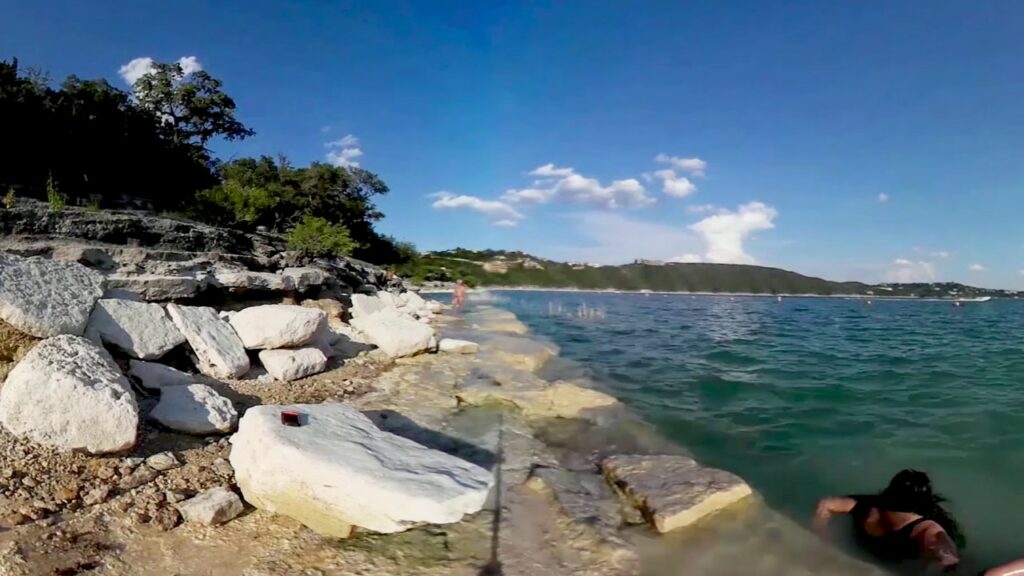 It should come as no surprise that the "weird" city of Austin, Texas, is home to a beach that does not need bathing attire.
Nudists can be found lounging in the sun and swimming in the water at this beach on Lake Travis in the Texas Hill Country.
Even though the coastline of Hippie Hollow is made up of flat rocks rather than sandy beach, it is still a fantastic spot to enjoy this Texas lake without wearing any clothing.
The only public park in Texas that does not require visitors to wear clothes is Hippie Hollow, which can be located about 20 minutes outside of Austin.
9. Gunnison Beach – Middletown, NJ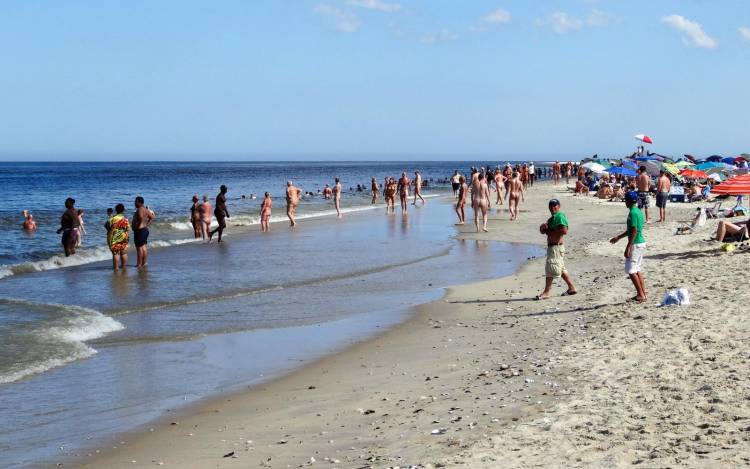 Gunnison Beach in New Jersey is the only beach in the state where nudist activities are permitted.
This East Coast nudist beach is popular throughout the summer months and may be found in the Gateway National Recreation Area.
Enjoy a refreshing dip in the water and take in breathtaking views of the Manhattan skyline from the beach. During the summer months, there is also a boat that travels between Gunnison Beach and Manhattan.
This beach is frequented by nudists, thus on the weekends during the summer it may get rather busy.
Nude Beaches in the United States 2023 – Newshub360.net
Related Post
Credit : www.Newshub360.net