The 15 Most Luxurious Resorts in the Philippines 2023: There are more than 7,100 islands in the Philippines, each one gorgeous in its own way.
A large number of tourists go to the Philippines in the hopes of finding unspoiled beaches and the perfect place to unwind.
When you come to this location, in addition to the excellent food, you can enjoy the entertaining festivals, intriguing historical buildings, and one-of-a-kind stores.
Even though these tropical islands have a reputation for being affordable vacation spots, visitors will find that there is no shortage of opportunities to indulge in luxurious pursuits while they are here.
The following are examples of some of the most opulent resorts that can be found in the Philippines.
15 Most Luxurious Resorts in the Philippines 2023
1. Shangri-La's Boracay Resort and Spa – Boracay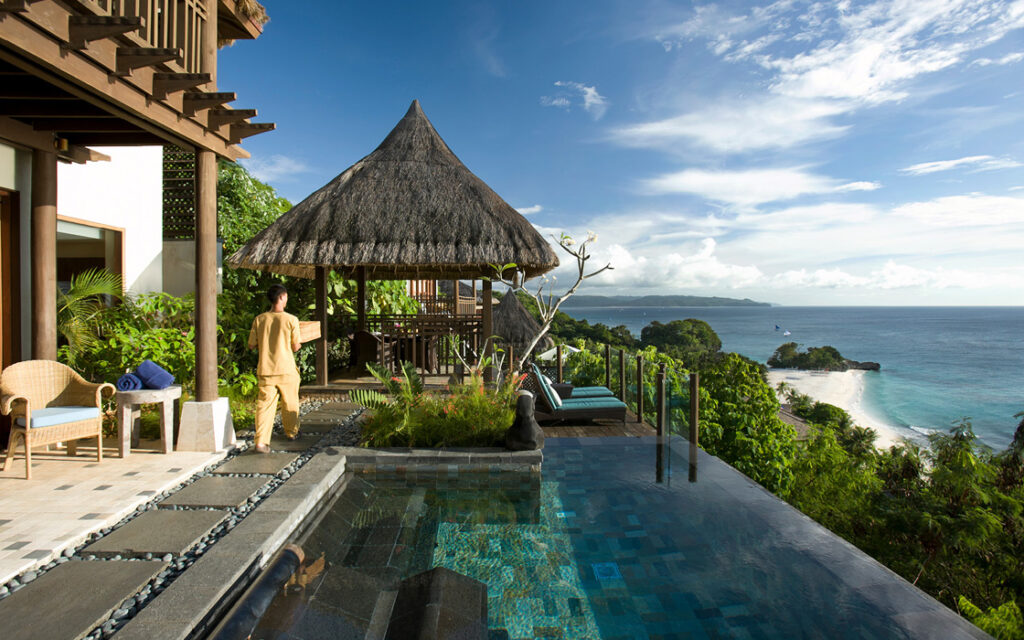 The Shangri-La's Boracay Resort and Spa is known for its exceptional service and exclusive settings on the island of Boracay.
Your time here starts out in the lap of luxury as you take a private speedboat from the coast of Boracay all the way up to the front door of the resort.
This resort features luxurious rooms and villas with interior design that draws inspiration from a variety of time periods and styles, including traditional, modern, and local styles.
The Seaview Suite is one of the most desirable accommodations at the hotel because, as the name would imply, it provides breathtaking views across the lake, particularly during the golden hour of the day.
Visit the on-site marine sanctuary to see an assortment of fish, corals, and clams, and get a better understanding of the marine life that lives in this region.
The Shangri-La is situated within an ecological preserve, and in addition to its many gastronomic offerings, it also features a spa town on the premises.
2. Misibis Bay Resort – Cagraray Island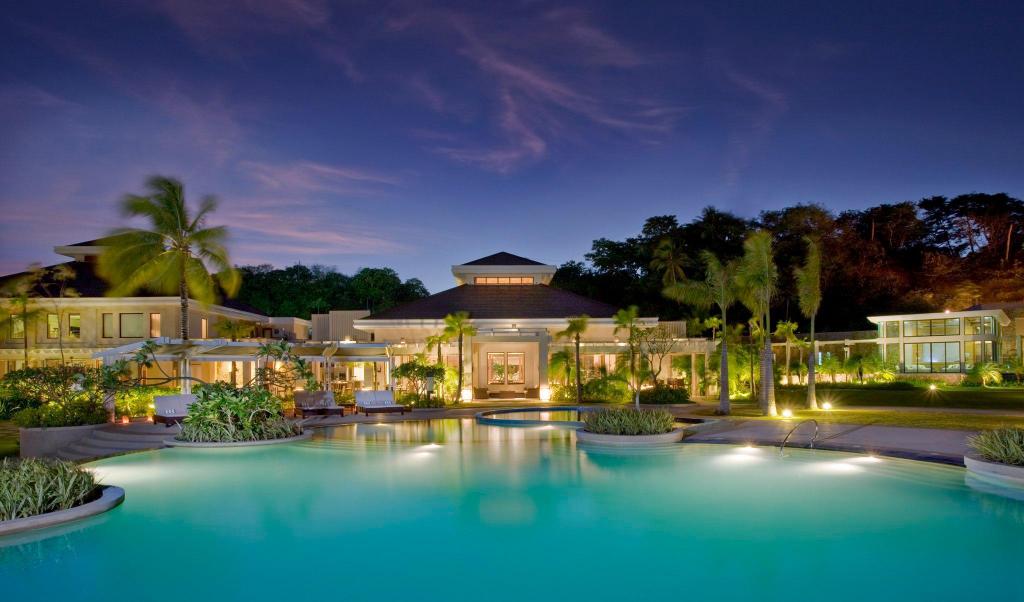 The Misibis Bay Resort, which can be found on Cagraray Island in Bacacay, Albay, takes use of its location on a huge tropical terrain, which includes the proximity of the beach, jungle, and volcanoes.
Because there are so many opportunities for exciting outdoor activities just outside the resort doors, this is an excellent destination for anyone who enjoy a sense of discovery and exploration.
Mountain biking, driving all-terrain vehicles (ATVs), driving dune buggies, kayaking, jet skiing, and sailing are just few of the amazing adventure activities that are available.
3. El Nido Resorts – Miniloc Island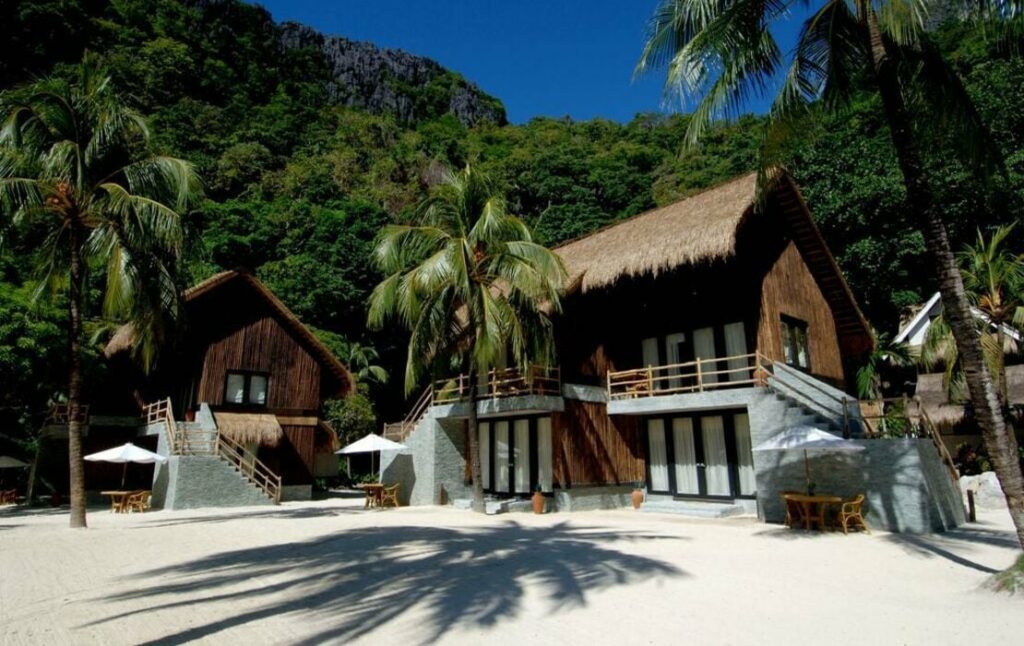 The towns of El Nido and Taytay in northern Palawan are home to a collection of eco-tourism establishments known collectively as El Nido.
Because it is comprised of resorts located on Miniloc Island, Lagen Island, Alpulit Island, and Pangulasian Island, island hopping is made very convenient.
It is not difficult to participate in island activities such as snorkeling and scuba diving, all of which are readily available.
Because there are more than 30 dive sites nearby that are suited to a wide variety of skill levels, this is an excellent location for divers of all experience levels, even those just starting out.
When you stay here, you'll have access to hundreds of beaches that are waiting to be discovered and explored, and the preservation of the natural environment is a top focus.
Most Luxurious Resorts in the Philippines
4. Plantation Bay Resort – Mactan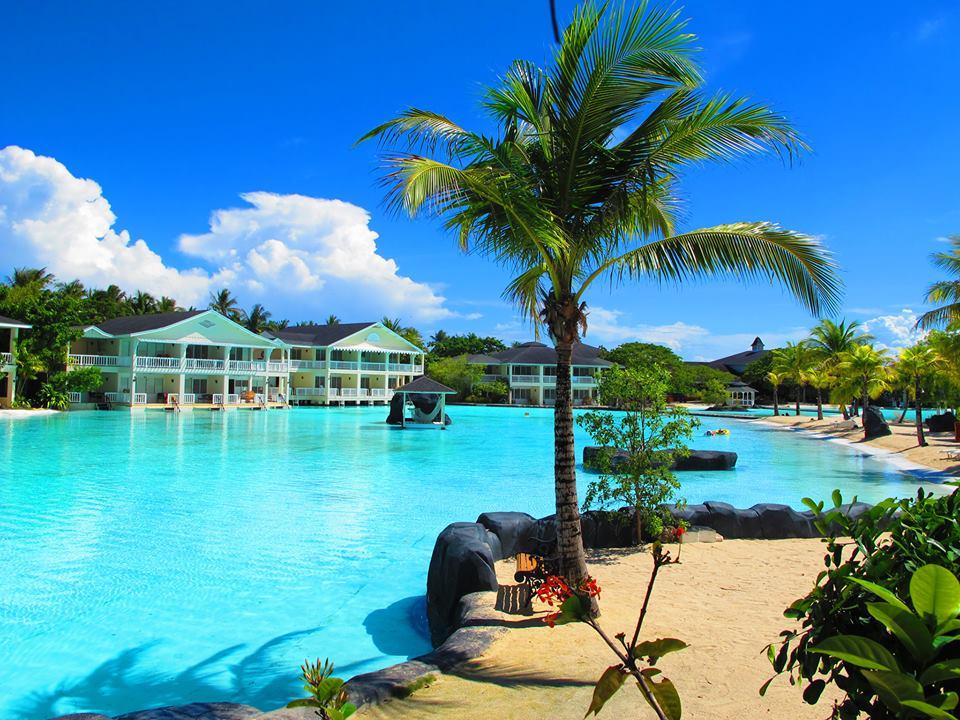 In Mactan, which is located in Cebu City, the Plantation Bay Resort can be found on a sizable canal that is privately owned and is surrounded by expansive grounds.
The Quantum Villa is the epitome of luxury with its four bedrooms, private pool, and gazebo overlooking the water.
Take use of this resort's tennis, archery, beach volleyball, and rock wall climbing amenities if you're the type of traveler who likes to maintain an active lifestyle while away from home.
5. Shangri-La Mactan – Cebu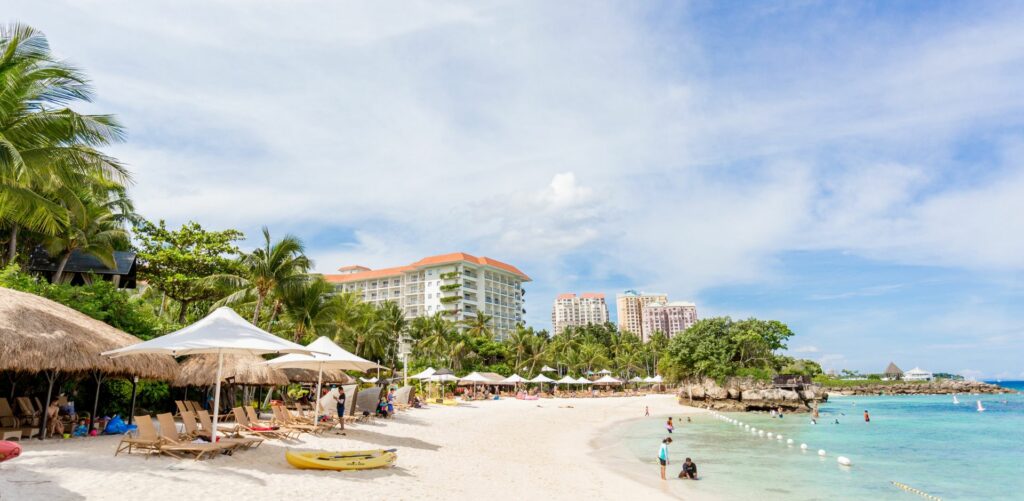 The Shangri-La Mactan is another exquisite choice available in the Philippines. It is situated on 13 hectares of greenery and gardens and features a 350-meter stretch of white sandy beach.
This is a resort that has 530 guest rooms and suites in addition to cuisine that has won several awards.
From this location, it will take you a five-minute walk to reach the Shangri-La Marine Sanctuary, and a twenty-minute drive would transport you to the Mectan Cebu International Airport.
Views of the seaside and lush gardens may be enjoyed from each of these rooms.
If you are going on a trip with your children, you can take advantage of the family fun package that is offered, in addition to the venue space that is available for weddings, business meetings, and other events.
6. Henann Resort Alona Beach – Bohol
In addition to its three swimming pools, the Henann Resort Alona Beach features four hundred rooms that are among the finest in the world, as well as the largest convention center in the neighborhood, which has the capacity to welcome up to one thousand guests.
In addition, there are various restaurants, a spa, a pool bar, and a pool, and the coastline is 120 meters long.
The resort occupies a land area of 6.5 hectares and is the largest of those found on Panglao Island.
The on-site spa has trademark massages, beauty wraps, as well as hand and foot treatments. These services are offered in an ambience that has an oriental motif.
Most Luxurious Resorts in the Philippines
7. Mövenpick Resort & Spa Boracay – Boracay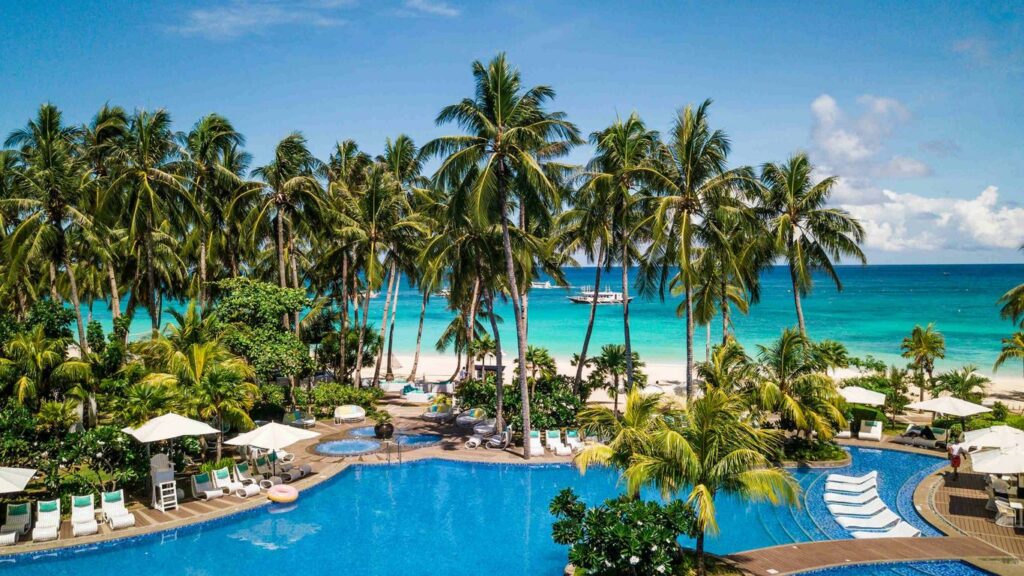 The Movenpick Resort & Spa Boracay is an excellent choice that you should take into consideration if you are interested in staying at a luxurious establishment.
It is located on one of the most stunning islands in the area and is a tropical paradise that can be reached by air in less than an hour and a half from the Caticlan Airport.
At this resort, there is a pool that spans many levels, a kids' club as well as a playground area for younger guests, and a spa that offers tranquil wellness alternatives.
It offers free Wi-Fi, in addition to having seven different restaurants and bars, as well as 312 contemporary hotel rooms and suites.
This establishment serves a variety of cuisines, including Korean, Japanese, Italian, and even pub food.
In the meanwhile, the Sol Marina Beach Club is a great spot to listen to live DJs and artists while having a good time at a party.
During your time here, you'll have access to a number of one-of-a-kind opportunities, such as Chocolate Hour, which consists of a free indulgence in chocolate-themed activities for a period of one hour each afternoon.
8. The Lind – Boracay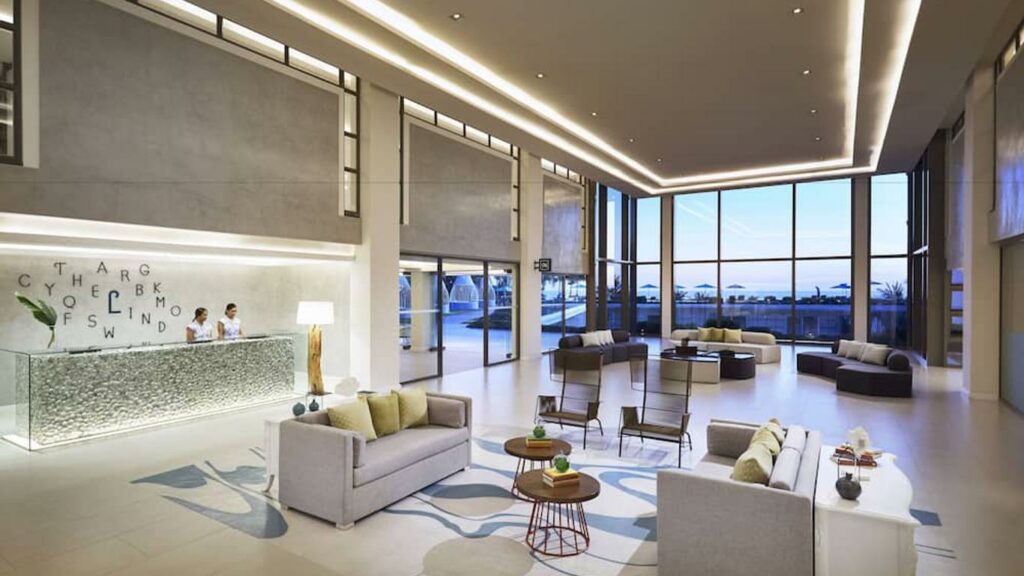 A luxury resort in the Philippines that has been awarded five stars and is routinely ranked as one of the best places to stay in Boracay is shown here.
The rooms at this luxury hotel and tropical resort range in size from 47 to 181 square meters, and they provide views of the beach, the sea, the pool, or the gardens.
The hotel itself has 119 guest rooms. In addition to a variety of eating options suitable for every event, the property features a fitness facility, a children's club, swimming pools, a spa tub, and a beachfront area.
Visit the spa at the Lind Boracay between the hours of ten in the morning and ten in the evening to unwind and get pampered.
9. Pearl Farm Beach Resort – Island Garden City of Samal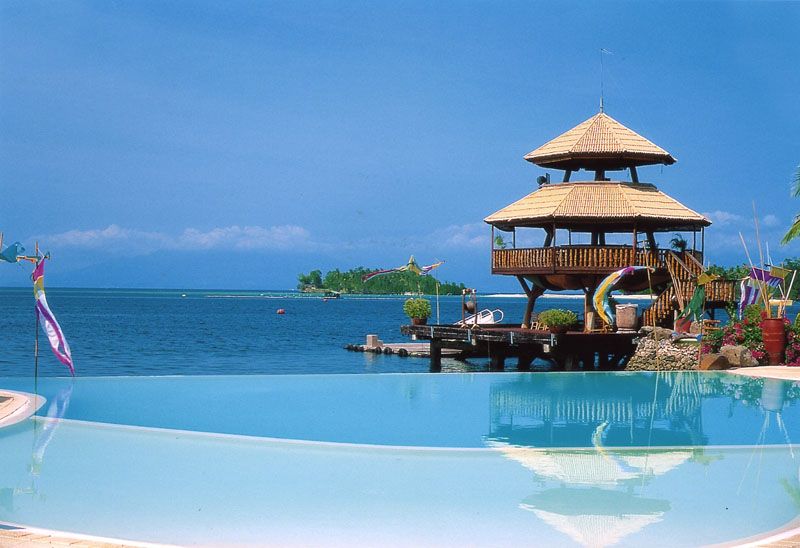 When you stay at the Pearl Farm Beach Resort, which was formerly a pearl farm, you may have an experience that is really representative of the culture and traditions of the Philippines
. Pearls, considered to be one of the most beautiful stones, used to be grown here.
While staying at this beautiful resort, you will have the opportunity to participate in a wide variety of activities, such as water sports, movie nights, and dining on freshly caught seafood and exotic fruits at the on-site restaurant.
You have the option of reserving an all-inclusive package for your luxurious vacation, which provides you with full board meals, boat transportation both ways, and overnight lodgings.
In-house amenities may include bars and lounges, swimming pools, a conference room, a children's club, and several dining options.
Most Luxurious Resorts in the Philippines
10. Amanpulo – Palawan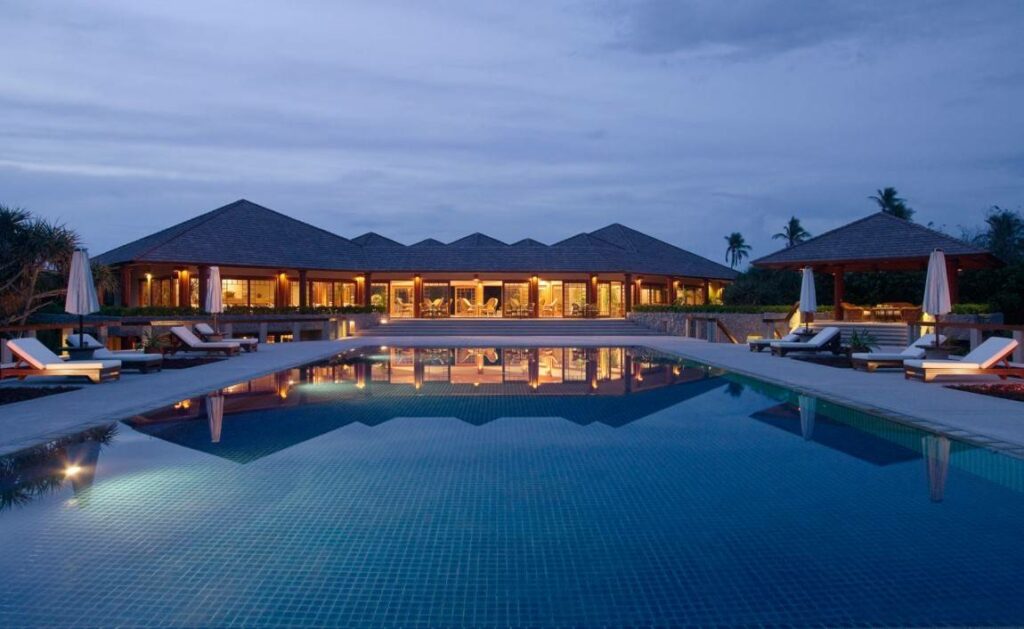 Pamalican Island is home to the luxurious resort known as Amanpulo, which can be found in the Cuyo Archipelago in the northern part of Palawan in the Philippines.
Because this is a private island with white sandy beaches, you will be able to reconnect with nature while yet enjoying a high level of comfort and complete seclusion in a lush tropical setting.
Guests can choose to stay in one of many different types of accommodations, including villas, casitas nestled into the forest canopy, and villas arranged around a central infinity pool with large decks.
If you are looking for some excitement, there are a variety of different water sports you may participate in, and the restaurant at the Beachclub is open for all three meals.
In the event that you have a flight connection within the same day, the resort will provide a free automobile service to and from the airport.
11. Discovery Shores Boracay Island – Malay, Aklan
The Philippines is home to the contemporary and luxurious Discovery Shores resort, which features large rooms.
It has a location on the breathtaking island of Boracay as well as on-site access to some of the finest dining options available around the island.
You may indulge in steaks, seafood, pasta, and great wine while you're here.
Conde Nast Traveler has ranked this resort as one of the best in all of Asia, and its location at Station 1 of White Beach makes it an ideal choice for visitors.
During your time here, you will have access to a variety of amenities, including a spa, a fitness center, a pool, and activities geared toward families.
12. Cauayan Island Resort – Bacuit Bay, El Nido, Palawan
A private island resort in the Philippines that is tucked away in a serene part of the country and is surrounded on all sides by stunning natural scenery.
The resort features 29 private villas and provides amenities such as complementary breakfast, free Wi-Fi, butler service on demand, a diving shop, a spa, a restaurant/bar, and an activity center.
There are five distinct types of villas available, including some that come equipped with their very own private pools.
It's a lot of fun to go island hopping, snorkeling, hiking, and kayaking when you're staying at this resort.
You also have the option of participating in activities such as yoga, swimming in the infinity pool, and working out in the fitness center.
Private dining and exclusive meals on the beach are both available as options at the Cauayan Restaurant, which features an excellent cuisine with fusion-style foods.
Most Luxurious Resorts in the Philippines
13. Dos Palmas Island Resort and Spa – Puerto Princesa
Consider booking your trip to the Philippines at the Dos Palmas Island Resort and Spa if the idea of spending your holiday on a private island seems like the ideal way to relax and unwind.
This resort features bay villas that look out over the clear blue waters of the bay as well as beach communities that are directly on the beach.
Families that are traveling with children may be eligible for discounted room rates for the youngsters in their party.
14. Eskaya Beach Resort and Spa – Panglao Island, Bohol
The Eskaya Beach Resort and Spa is home to opulent villas, each of which is uniquely designed to reflect the culture of the Philippines and the traditions of Panglao Island.
The most opulent accommodation at this resort can be found at the Presidential Villa, which can be found on the most southern point of Bohol.
This villa features two separate bedrooms, an infinity pool, and a whirlpool. The majority of the thatched homes are equipped with their very own private swimming pools.
It is situated in a particularly breathtaking region of the island, complete with cliffs, ravines, caverns, mountains, greenery, and views of the ocean.
15. Okada Manila – Manila
The resort known as Okada can be found in the Philippines and spans across 42 hectares of breathtaking seaside land.
By staying at this resort in Manila, not only will you be able to improve your health, but you will also have the opportunity to indulge in luxury on a world-class level.
At Okada, some of the activities available to guests include Asian massage, foot reflexology, as well as swimming in both indoor and outdoor pools.
The resort features more than 21 different eating establishments, which makes it a perfect destination for luxury guests who also have a passion for cuisine.
There is a casino on the premises where guests may enjoy some time spent gambling.
15 Most Luxurious Resorts in the Philippines 2023 –Newshub360.net
Related Post
Credit : www.Newshub360.net