The 16 Best Vacation Spots in Texas 2023: The great thing about a vacation in Texas is that you don't have to leave the state to have a good time.
These best Texas vacation places are as diverse as the Lone Star State itself. No matter what sort of trip you're looking for, you'll have a great time in Texas.
Vacation at one of these exciting Texas destinations and see what the Lone Star State has to offer.
1. South Padre Island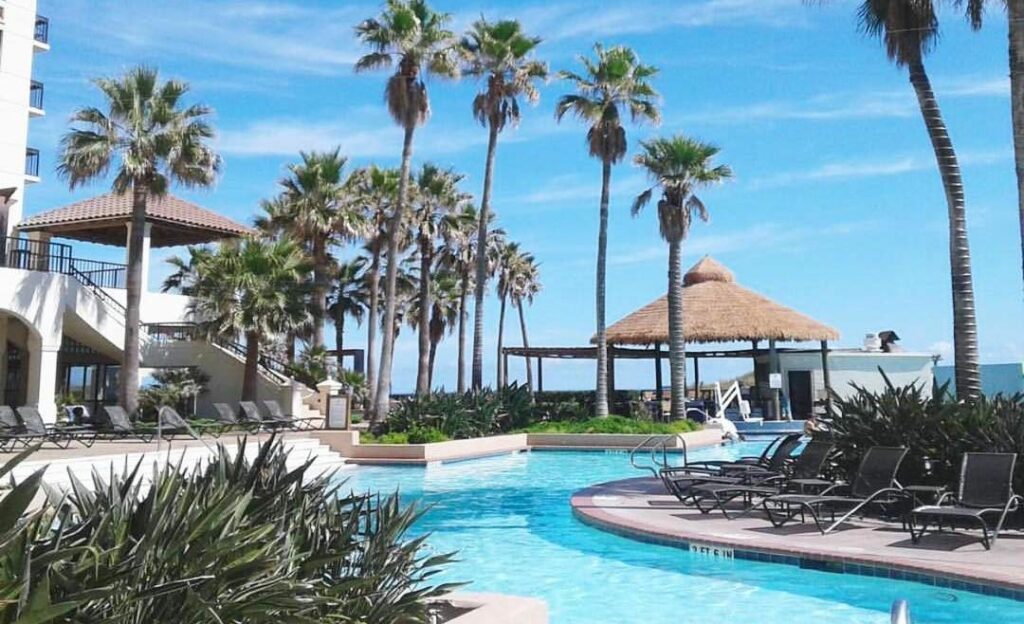 South Padre Island is more than simply a spring break destination. If you're a Texan in need of sand and surf, go no further than this seaside metropolis.
Use your time off to relax in the sun, go jet skiing, or fish. Birdwatchers and others interested in dolphins will find South Padre to be a paradise.
South Padre Island has miles of sandy beaches, as well as a waterpark (Beach site at Isla Blanca) and a state historic site (Port Isabel Lighthouse State Historic Park).
2. Austin
The state capitol of Texas is a popular tourist site. Travelers interested in music, the outdoors, and delicious cuisine all flock to this city.
Many famous musicians visit Austin because of its reputation as the "Live Music Capital of the World," and this is especially true during the annual music festival Austin City Limits.
You should definitely check out the Greenbelt, South Congress Avenue, and 6th Street even if you aren't in town for a concert.
3. San Antonio
The Alamo, a major tourist destination in San Antonio, is a must-see for many visitors to Texas. San Antonio, however, is much more than simply one famous landmark.
After you've seen the Alamo, relax with a boat trip or fine dining on the Riverwalk. The San Antonio Zoo and Six Flags Fiesta Texas are just two of the many family-friendly activities available in the city.
4. Amarillo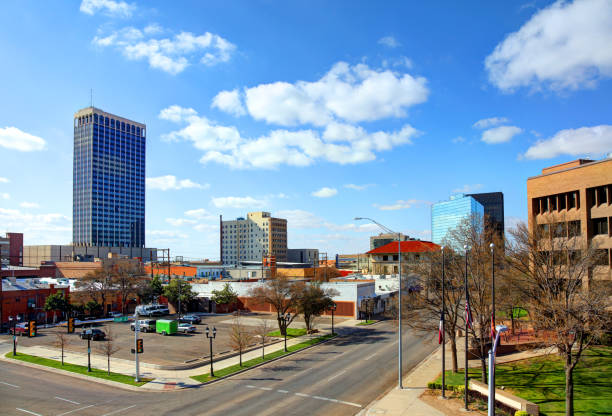 Although Amarillo, Texas isn't typically thought of as a vacation hotspot, visitors will find enough to do and see in this north Texas metropolis.
Amarillo is a great place for history aficionados to see remnants of the old Route 66. Still, it's not a bad idea to go out of Amarillo for a day or two and check out places like Cadillac Ranch and Palo Duro Canyon State Park.
5. Galveston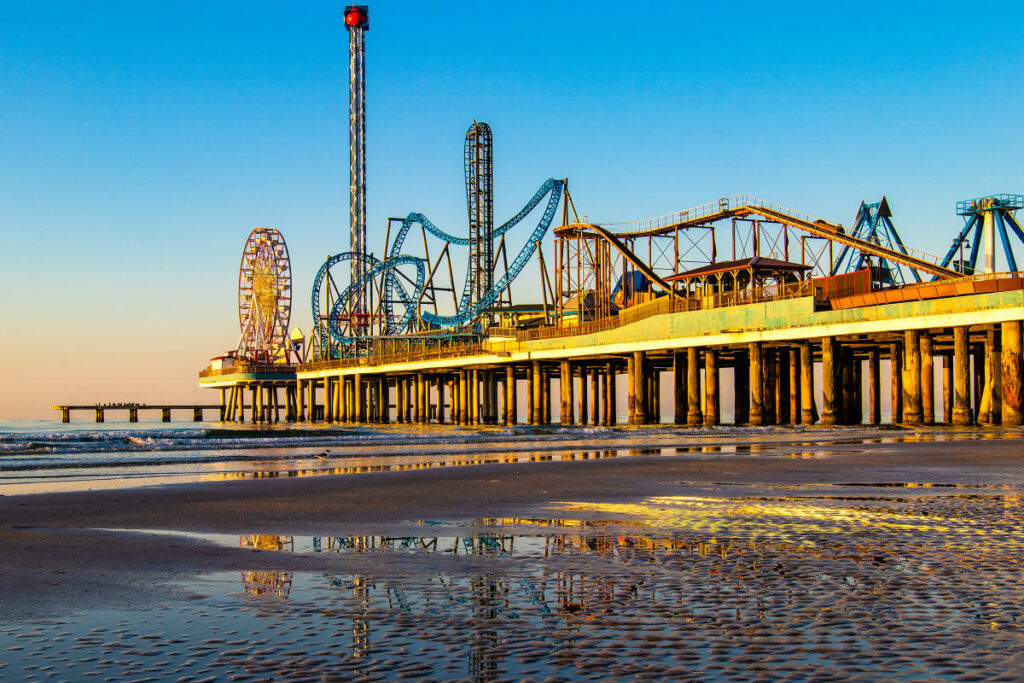 Galveston is a popular destination for honeymooners, families, and college students looking for a relaxing seaside getaway.
Galveston is an easy day trip from Houston, making it a popular beach getaway for Texans. Spend the day at the beach, walk the Seawall, and experience the thrills of Pleasure Pier.
This city in Texas has a lot to offer visitors of all stripes, from the Schlitterbahn Waterpark and Moody Gardens to the Bishop's Palace and Moody Mansion.
6. Big Bend National Park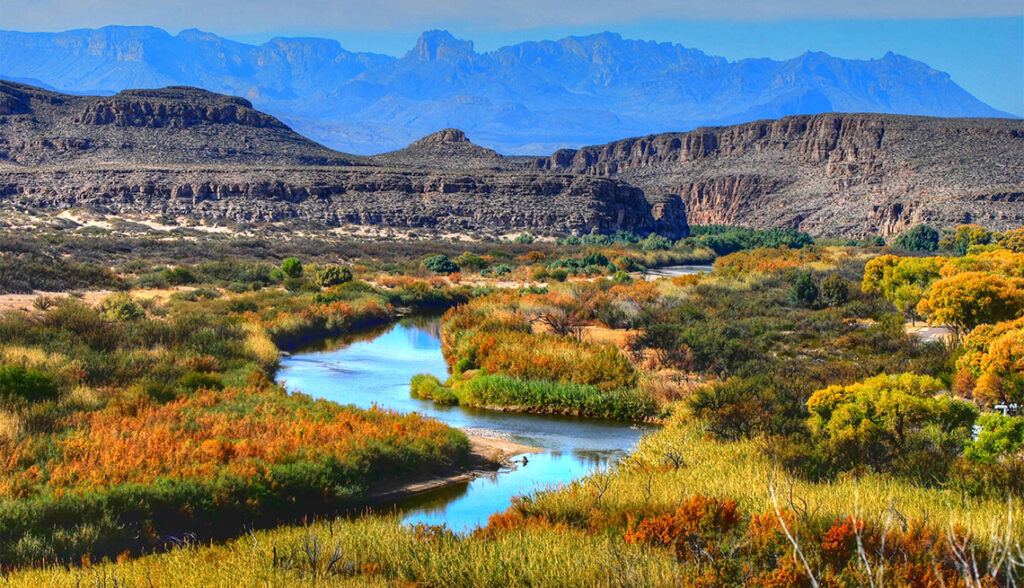 Big Bend National Park in West Texas is a great destination if you're in need of some peace and quiet on your next trip.
This magnificent national park offers a wide variety of outdoor activities, including camping, hiking, and rafting. The desert is at its most beautiful in the spring and fall.
You may go to Santa Elena Canyon, walk the South Rim, or just take a drive along Ross Maxwell Scenic Drive while you're here.
7. Corpus Christi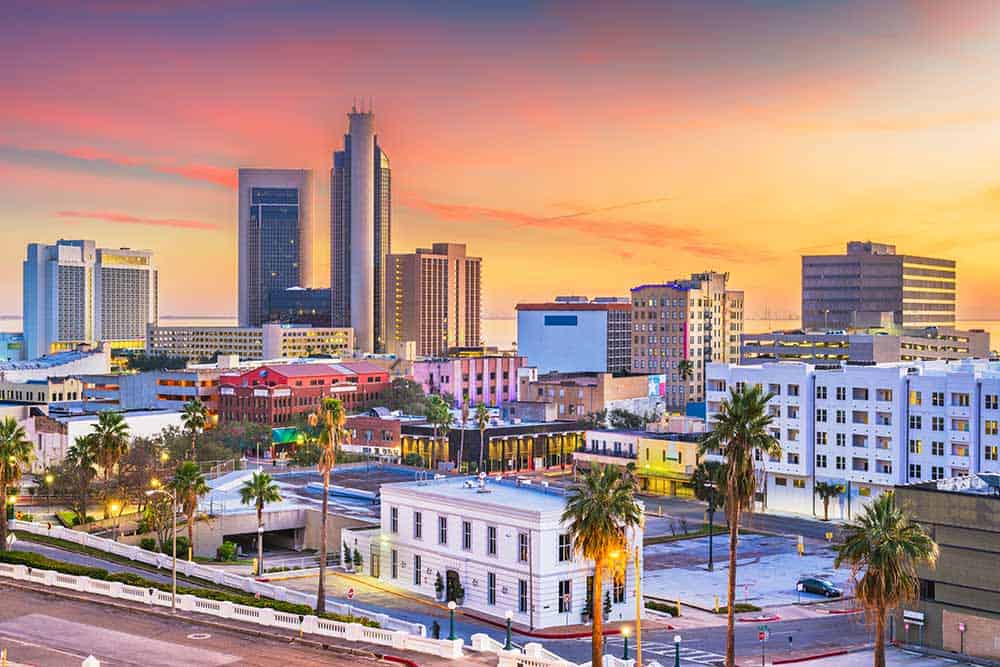 Corpus Christi is a stunning port city that will leave you with wonderful vacation memories.
You may finally relax on the beach after a long year at North Beach. Vacationing in Corpus Christi doesn't have to be all about lounging on the beach.
There are plenty of other activities to do while you're here. Marine life may be explored at the Texas State Aquarium, and a WWII aircraft carrier can be explored at the USS Lexington.
8. Fredericksburg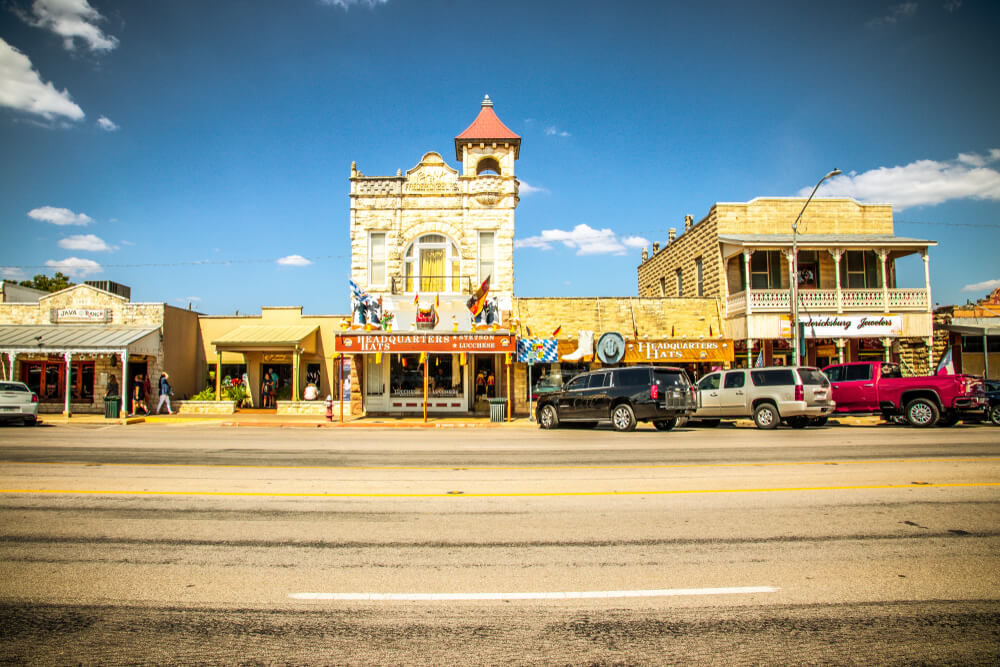 There's a solid reason why this treasure of the Hill Country has become more well-known over the past decade. Visitors to Fredericksburg come for a variety of reasons, including to shop for antiques, taste wine, and search for wildflowers.
Beautiful scenes of Texas wildflowers may be seen around the Willow City Loop in the spring. In addition, Fredericksburg is home to Enchanted Rock State Natural Area, one of the most visited state parks in all of Texas.
Fredericksburg, Texas is a popular tourist destination due to its vibrant wine industry and charming downtown retail district.
9. Garner State Park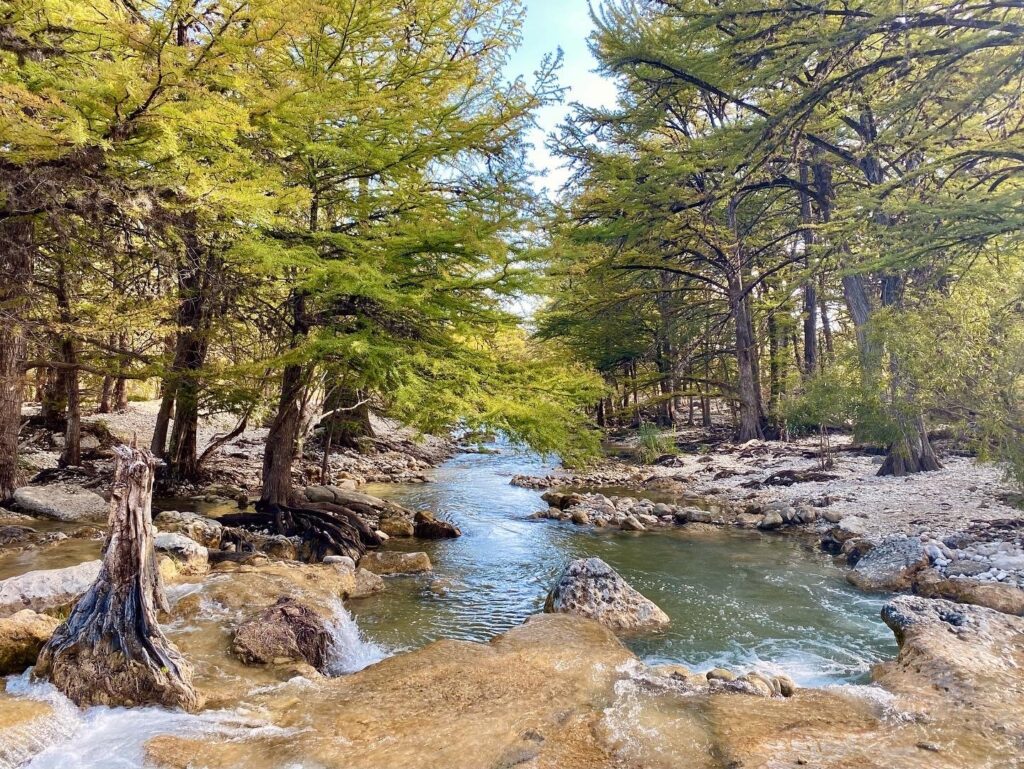 Garner State Park is one of the nicest in Texas, so why not spend some time there in a cabin? The park's major draw is the spring-fed Frio River, where tubers may escape the summer heat.
Every summer, hordes of tourists descend on this relatively inexpensive and convenient vacation spot.
You may get your groove on and meet fellow Texans during the nightly summer dances held at the state park. You'll make new friends, get a tan, and want to return to Garner State Park next year.
10. New Braunfels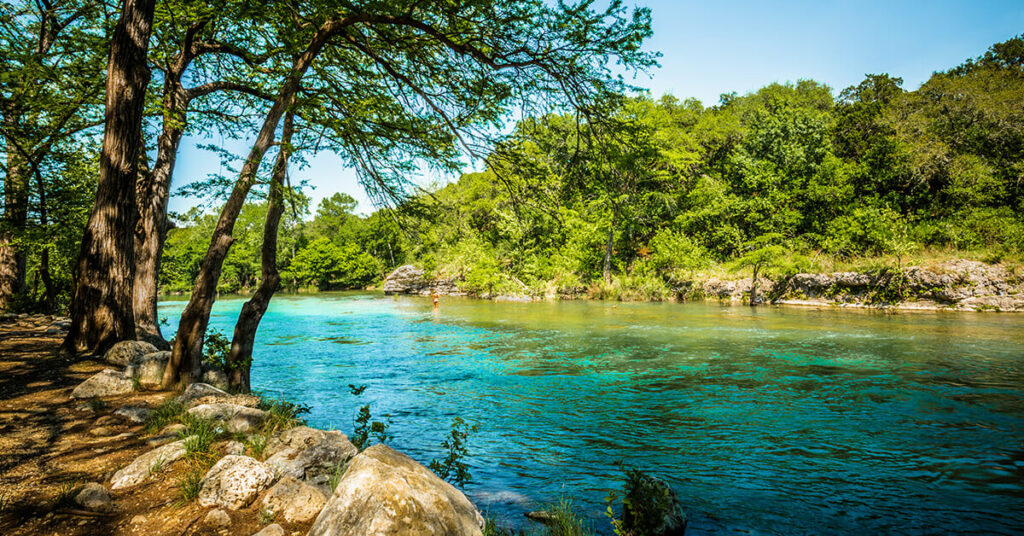 The city of New Braunfels is a favorite summertime getaway since it is situated between two great rivers for tubing: the Guadalupe and the Comal.
You may take in the sights and sounds of the river even when you're not floating along its spring-fed waters by reserving a vacation rental along its banks.
In addition to the rivers, the area is known for its large Schlitterbahn Waterpark. After a day of water sports, you may switch gears and head to Gruene Hall for a night of live music and dancing.
11. Houston
Houston is a major metropolitan area with several attractions. Johnson Space Center, where NASA astronauts are trained, is located here, and the facility welcomes visitors interested in learning more about the space program.
The Houston Museum of Natural Science is also quite popular, and the city's theater and museum areas can fulfill any cultural itch you could have.
Visit the Houston Zoo, the Museum of Fine Arts, or the Children's Museum for a day of family fun, or take in a baseball game at Minute Maid Park.
12. El Paso
Hikers will love visiting El Paso, Texas, since Franklin Mountains State Park has some of the best trails in the state.
If you're not in the mood for strenuous activity, this park also provides picturesque drives that are sure to put you at ease.
Downtown El Paso is a great place to take a stroll and check out the many stores that specialize in western apparel, including cowboy hats, boots, and clothes.
Since you'll be so close to the border, you may easily cross into Mexico and have an international experience.
13. Marfa
Marfa, Texas is the place to go if you're in search of the offbeat, the artistic, and the unusual. Marfa, Texas, is famous for two things: the Chinati Foundation, established by Donald Judd, and the enigmatic Marfa lights, which some believe are caused by aliens.
Both indoor and outdoor spaces have art works that are sure to fascinate and motivate visitors. You may go to art shows, drink at dive bars, and even camp out in your RV or tent in Marfa.
14. Port Aransas
Port Aransas, Texas, is a great option for a beach vacation. Mustang Island's sandy regions and typical beach town atmosphere make it a relaxing and family-friendly holiday destination.
The fresh seafood, golf cart rides, and fishing expeditions in Port Aransas are some of the highlights of every vacation.
You may even set up tent on the roughly 18 kilometers of sandy beaches here.You may go surfing, jet skiing, kayaking, kiteboarding, and parasailing, to name a few, in this area.
When you've had enough time at the beach in Port Aransas, you may explore the town's many independently owned shops and vibrant art scene.
15. Dallas
Dallas is a large metropolis that has expanded and altered significantly during the past few decades.
Both art enthusiasts and foodies will enjoy their time here because to the abundance of museums and exciting cultural events.
Dallas hosts the annual Texas State Fair each autumn, and the city's rooftop bars and Margarita Mile are popular gathering spots for locals and visitors alike.
16. Guadalupe Mountains National Park
Big Bend National Park gets all the attention, but Guadalupe Mountains National Park is just as exciting and should not be overlooked.
This park is popular among hikers not just for the stunning scenery and many landscapes they'll encounter, but also for the abundance of wildlife they may observe.
The park, which is located in the Chihuahuan Desert, welcomes hikers of all skill levels, from short strolls to multi-day treks.
Best Vacation Spots in Texas 2023 –Newshub360.net
Related Post
Credit : www.Newshub360.net