20 Things to Know Before Moving to Miami. It's common knowledge that Miami is the kind of place that many people fantasize about visiting, but only a select handful hope to one day call home.
The pleasant weather, the prominent beaches, the numerous pool parties, the attractive people, the best clubs, and so on and so forth are what bring the most attention to Miami.
Who wouldn't want to make a habit of living the way they do in Miami? In spite of the fact that Miami is home to all of these attractions, the city has a lot more to offer than just that.
Have you given any thought to relocating to Miami? That's fantastic, but don't you think it's important to find out as much as you can about what it's like to live in Miami?
From what you may have been told or observed during a previous trip to Miami, you may get the impression that living there is nothing but a nonstop party.
There are some fantastic cocktails, parties, clubs, and restaurants in Miami, but the city also has a lot more to offer. These are just a few of the interesting aspects of the Miami way of life. Imagine for a moment that you have relocated to Miami.
It is highly unlikely that you would wish to blow all of your money on things that are only for pleasure. You'll need to find somewhere to eat, find somewhere to sleep, and pay your bills.
You absolutely did not believe that you would be offered free alcoholic beverages, free access to parties, or other perks of this nature, right? If you did, then you need to revise your expectations because there is no chance that it will occur.
The Basics Before Moving to Miami
Because there are so many opportunities for part-time work in Miami, it's possible to get a job while still having time to put money toward your rent and other expenses.
In the following paragraphs, we will go over twenty essential pieces of information regarding life in Miami. You will have some understanding of how they are able to party so much while still paying their bills with the help of this knowledge.
You will also learn what the people of Miami consider to be the norm in their daily lives. You will find it easier to adjust to life in Miami if you educate yourself on the rationale behind certain practices and the pitfalls to avoid.
20 Things to Know Before Moving to Miami 2023
1. Living in Miami is Affordable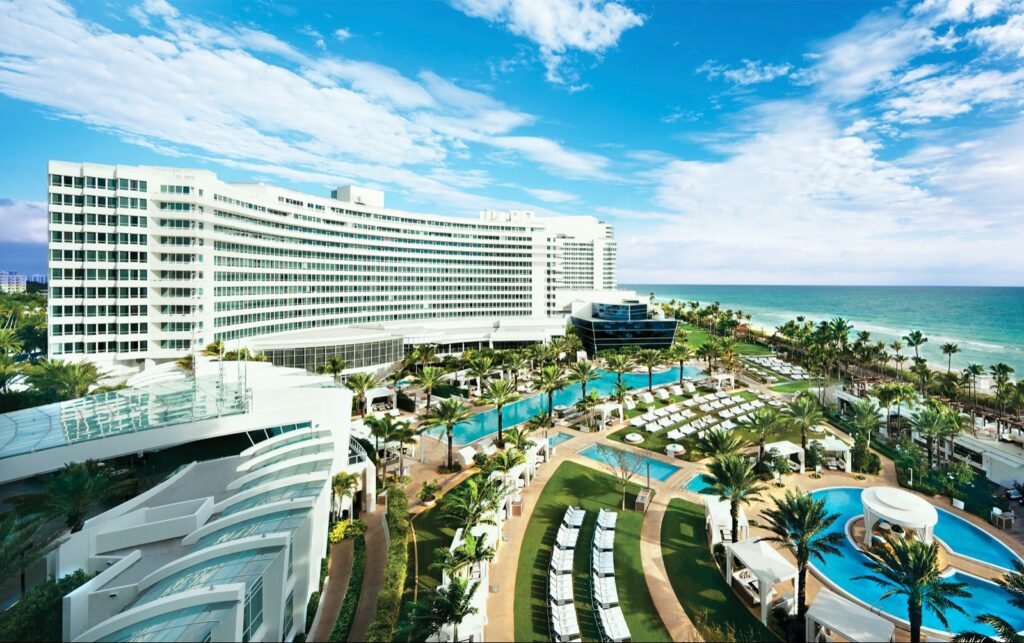 Good news If you are considering relocating to Miami, what are your reasons? Because those who earn an average income can still find goods to buy at costs that are acceptable, it is not inaccurate to argue that living in Miami is affordable.
For instance, you can get food, housing, auto rentals, and a whole host of other things at minimal cost. Because there are simply so many things to do and pay for, most goods and services have been priced to be as reasonable as possible.
On the other hand, there are certain expensive neighborhoods that are home to the so-called "rich people." Because of the high concentration of wealthy residents in certain areas, the cost of living is significantly higher. You have the option of moving to Miami before you check out neighborhoods that are both safe and economical.
2. Job Payment is Quite Low
It's not exactly breaking news that the salary at most jobs, whether they're part-time or full-time, is not particularly high. It is somewhat comprehensible due to the great demand for the services being provided.
The unfortunate reality is that they are unable to provide hefty wages to their staff. In addition to this, it is one of the reasons why the cost of living is not exorbitantly high. In order to maintain a comfortable standard of living, you will need to be capable of working more than two jobs.
Residents in Miami are aware of this, which is why you'll often see them juggling multiple jobs in order to meet their financial obligations.
This is how they live their lives, and it won't be long before you adapt to it. It is also recommended that you secure employment prior to relocating to Miami and making the shift there.
3. Most Miamians Speak Spanish
It is not necessary for you to be able to speak Spanish, but it would be to your advantage to acquire some Spanish slang and terms.
Because the majority of people in Miami speak Spanish, learning it will also help you blend in more quickly, which is important if you want to do so.
It will be of use to you in circumstances in which you are unable to comprehend what is being discussed. You don't need to learn the full thing though; knowing a little Spanish would be enough to mask the fact that you're new to the Miami way of life.
4. They Get a lot Of Tourists
A lot of people get their impressions of Miami from movies and from those who have personal experience living there.
They find the city to be so appealing that they decide to take a tour and see it for themselves. Because Miami is considered to be one of the most beautiful cities in the world, many newlywed couples choose to spend their honeymoon there.
Visitors to Miami want to experience the city's world-famous cuisine and beverages, as well as the city's renowned nightclubs, beaches, and other attractions.
Locals have a negative attitude towards tourists due to the high volume of visitors that causes an increase in the amount of traffic.
5. They Have Serious Traffic
The frequency with which tourists flock to Miami has contributed to the city's growth, which has resulted in its larger size. Because everyone is attempting to get where they need to go, the traffic is something that should make people nervous.
It is the reason why people in Miami move around with cold beer since being stopped in traffic is irritating, especially when combined with the heat.
The people who live in Miami have a wide variety of coping mechanisms at their disposal in the event that they find themselves in an irritating or unavoidable circumstance.
6. Most Businesses Open Late
One advantage of relocating to Miami is the city's Because most commercial companies don't open until later in the morning, trying to acquire breakfast at approximately six in the morning will be nearly impossible.
The people of Miami like to stay up late and sleep in late, so they are well aware of the difficulties associated with going out to eat at an early hour.
To be fair, some of them plan ahead to ensure that they always have the necessary cooking supplies on hand at home. Concurrently, some Miami residents have become so accustomed to living in Miami that they have become accustomed to eating late in the evening. Things to Know Before Moving to Miami.
7. They Have the Best Clubs!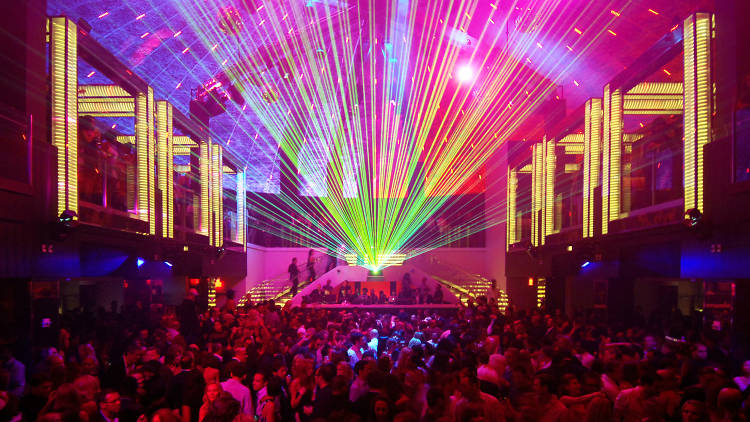 It is common knowledge that Miami is home to many incredible nightclubs, to which virtually anyone would give anything to acquire access.
It is impossible to discuss the Miami way of life without mentioning clubbing because it is such an important part of it and because Miami residents are used to doing it. After moving to Miami, you will go out to several clubs in order to socialize and have a good time. It's a great place to meet people and create new friends.
The majority of people don't leave the clubs in Miami until at least five in the morning since they are so well-illuminated and they are amazing.
8. The Sun Isn't Always Friendly
It is common knowledge that it does not snow in Miami, and it is also common knowledge that the temperature in Miami can range from warm to scorching.
It can get intolerable at times, which is why you should always carry sunglasses with you. At other times, the sunshine might be really pleasant, and it will only lightly touch the skin. On the other hand, there are occasions when the heat is so intense that it might create irritations to the skin.
Another reason why they spend a lot of time at the beach or the pool is because of this. Residents of Miami are so accustomed to the bright sun that they go about their day carrying sunscreen and dressing in lightweight clothing.
9. They Have Really Serious Rainstorms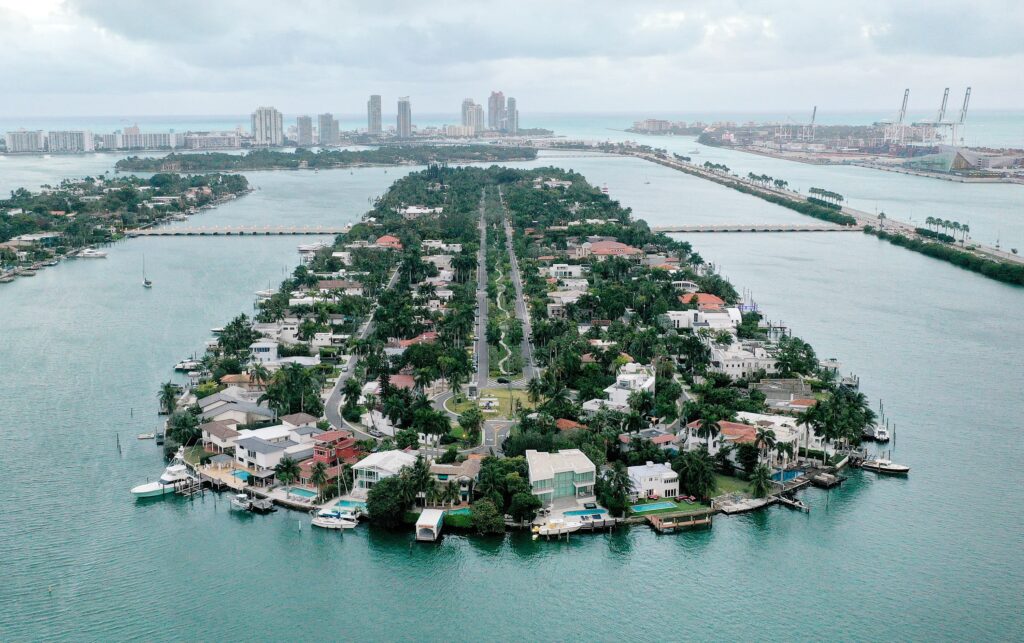 When the sun isn't out, it usually starts to pour, and then there are terrifying thunderstorms.
If you're not used to living in Miami, you probably become really anxious whenever it starts to thunder. It sounds as if there is an earthquake occurring in the area right now.
Because Miami residents are accustomed to this, they choose to stay indoors and engage in activities so that they are not forced to focus on the hurricane.
10. They Have Lots Of Amigos Y Amigas
It is extremely unlikely that you will discover a person living in Miami who does not have at least 20 close friends.
In order to get things done in Miami, most of the time it is necessary to have connections with other individuals.
Because of their enthusiasm for making new acquaintances, they frequently visit nightclubs, pool parties, rooftop bars, and other public gathering places.
11. They Have Bad Neighborhoods Too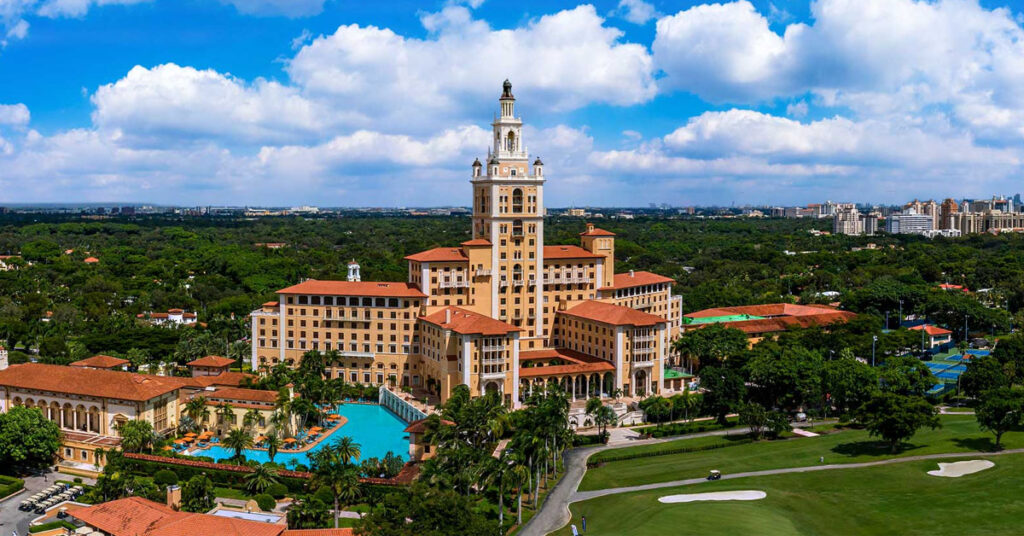 There is a risk involved with living the Miami lifestyle at times.
There are certain drawbacks to living in Miami. There are some neighborhoods in which it is safe for a person to stroll alone at 2:00 AM, while there are other neighborhoods in which it is not safe to do so.
Walking around outside around 11 o'clock at night in certain neighborhoods is risky and should be avoided.
The best course of action is to remain in locations that are compatible with your agenda. They rob, attack, and hurt individuals in dangerous neighborhoods; therefore, if you know that you stroll late at night, you should avoid those neighborhoods. In addition to this, it is in your best interest to maintain tight relationships with people who work in the area.
The cost of living is low enough that one can afford to live in desirable neighborhoods.
12. They Have Really Good Food
It's common knowledge that the food in Miami is both fresh and excellent.
The cuisine is sure to pique your interest in more ways than one.
They have eateries that are both good and fairly reasonable, which is another reason why travelers flock to the area. If you want to avoid wasting your money on poor-quality meals while living in Miami, you'll need to learn how to budget your funds effectively.
13. The Beaches Are Quite Far From Residential Areas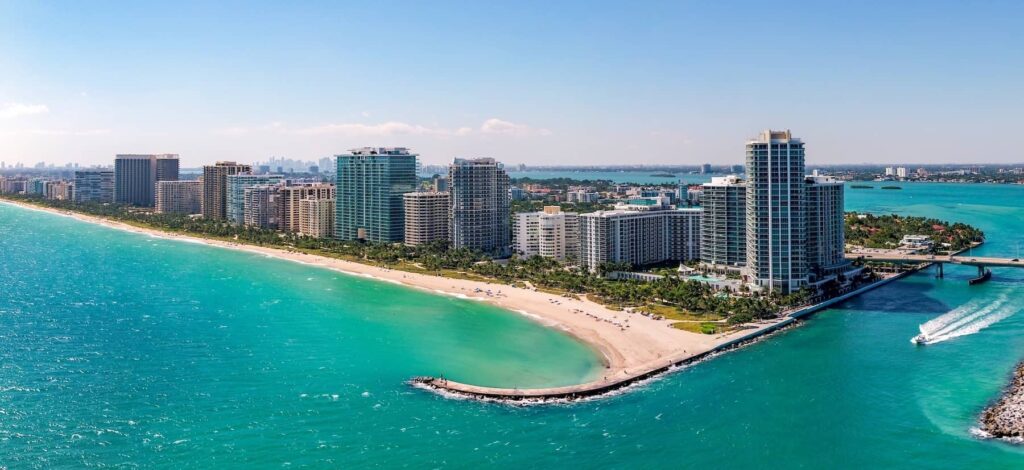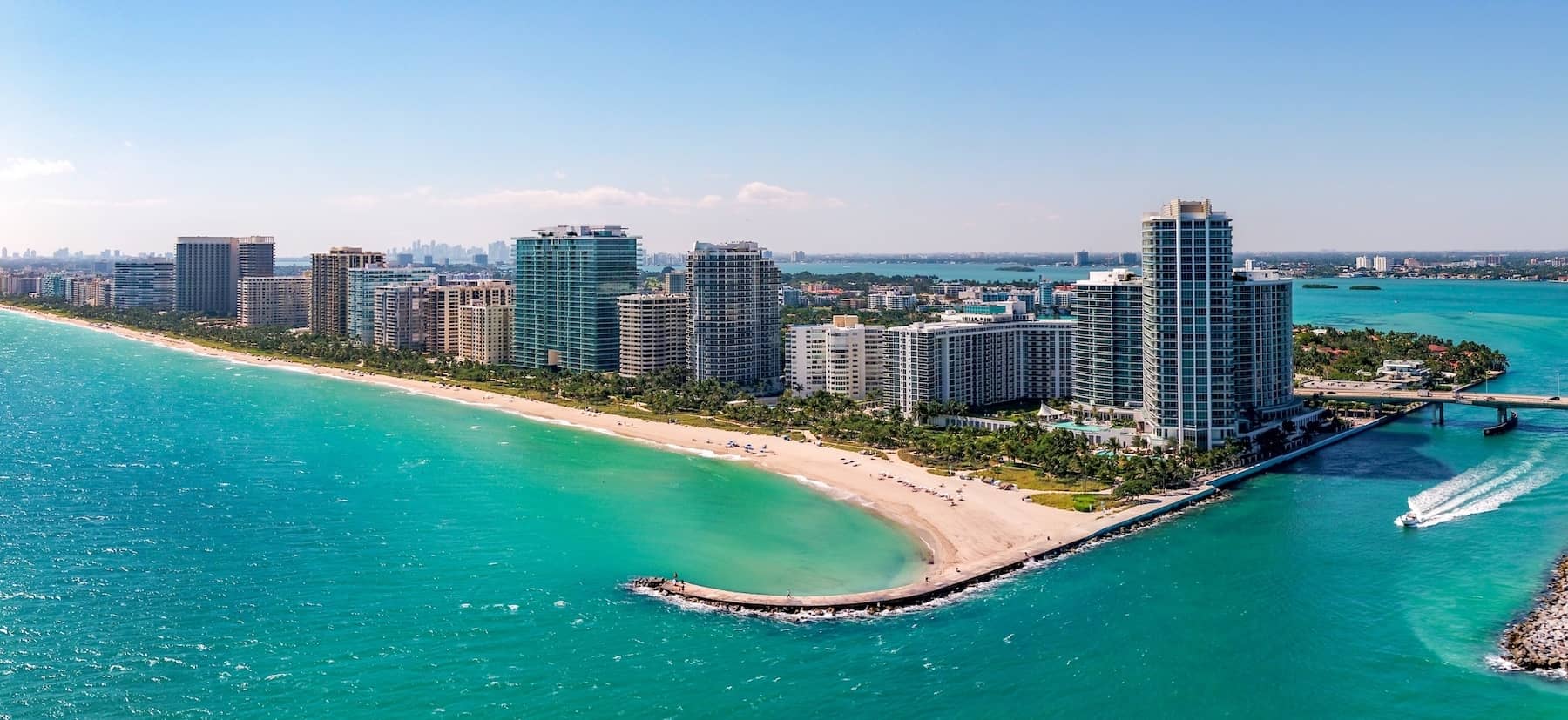 The world-famous beaches of Miami are a major draw for tourists and residents alike, yet these beaches are located quite a distance from the city's residential districts.
Unless, of course, you have the means to rent more expensive houses that are located closer to the ocean. Because going to the beach may be such a stressful endeavor, you might only go there once every two months.
Finding a spot to park at the beach, if you have finally made it there, is almost always extremely difficult. This is in addition to the fact that the beach is quite a ways away. It's possible that it will take at least another half an hour of your time.
14. Miami Is Huge
Many people who have never lived in Miami have the misconception that the size of the city is determined by its most famous neighborhoods.
There are a great many locations in Miami that are largely unknown to tourists because they are not well-known enough.
People are completely unaware of the existence of a great number of Miami's other neighborhoods. Because of this, the cost of using Uber in the city might go pretty high.
If you are considering moving to Miami, you should familiarise yourself with the different neighborhoods and pick the ones that will make it simpler for you to get around once you arrive there.
15. Most Miamians Don't Keep To Time!
When it comes to being on time, you should never take the word of the majority of Miamians. They have become so accustomed to "Miami time," and as a result, they hardly ever keep to the appropriate hour.
If you've agreed to meet with someone at five o'clock, make sure you're ready to see them at seven. It's just part of the Miami way of life, so don't worry about getting adjusted to their schedule too quickly.
16. Miami Drivers Are Not So Responsible
If you're used to yelling at irresponsible drivers on the road before relocating to Miami, you should prepare ready to lose your voice in preparation for the move.
Miami residents are so used to diving in incredibly unpleasant ways, especially when it comes to signals before changing lanes, and this is especially true on the roads.
They move lanes without taking into account the fact that there are other vehicles on the road. You will need to drive with extreme caution because no matter who is at fault, they will place the blame on you for any damage that occurs.
17. Most Miamians Are Not Selfless
The fact that most Miamians have a large number of friends does not obscure the fact that most of them are self-centered.
They will treat you as though you are beneath them if you do not have expensive cars or clothes.
It would be in your best interest if you did not place an excessive amount of importance on the actions of other people. Taking it too personally will make you angry, but there is nothing you can do to change the situation.
18. Most Miamians Follow Trends
When discussing the Miami lifestyle, trends are an inevitable topic to bring up at some point.
Residents of Miami are experts at staying abreast of developing fashions. It's very funny that they sometimes put in so much effort to ensure that they have the most up-to-date clothing and that they are stylish.
To put it simply, the expense of living is not prohibitive! Simply because the majority of them desire to be considered part of the "rich gang," they lead expensive and fictitious lifestyles.
19. There are a lot of Construction
In the event that you are considering making Miami your new home.
It seems as though there will never be an end to the number of structures that are currently in the process of being constructed.
It is extremely difficult to discover a region with fewer than three active building sites. Because of this, it can be inconvenient at times to take certain public transport routes.
20. There's A lot of Hot People
When discussing Miami, it is impossible to avoid discussing the city's many attractive residents.
It's almost as if everyone in Miami was destined to have a bomb physique from the moment they were born.
Because so many people in Miami are stunningly attractive, it's easy to get carried away by their charm. If you were thinking that Miami was the location for you to get into a committed relationship, you should reconsider your decision.
The majority of people that live in Miami are not in committed relationship kind, and you really can't blame them for that. Being loyal is especially challenging when there are so many attractive people nearby.
There is no doubt that the way of life in Miami is exhilarating and enjoyable, but there is also a serious aspect to it. You shouldn't mistake the way people live in Miami for the way people live in any other city, even if Miami is similar to other large cities.
Moving to Miami and then Living in Miami is never boring because there is always something to do. This article should have provided you with enough precise information to steer you in the right direction regarding the way of life in Miami.
20 Things to Know Before Moving to Miami 2023- Newshub360.net
Related Post

Credit: www.Newshub360.net