The 12 Best Chicago Hotels With a Lake View 2023: From art and culture to delectable cuisine and even beautiful vistas, Chicago is a bustling city that truly has it all.
The city is situated on either side of Lake Michigan, and as a result, there are several hotels in the area that have breathtaking views of the water.
These hotels give the ideal vantage point from which to appreciate the city and the lake, regardless of whether you are inside or outside.
Anyone who values having a nice view should definitely consider making reservations for one of these particular possibilities.
12 Best Chicago Hotels With a Lake View
1. The Langham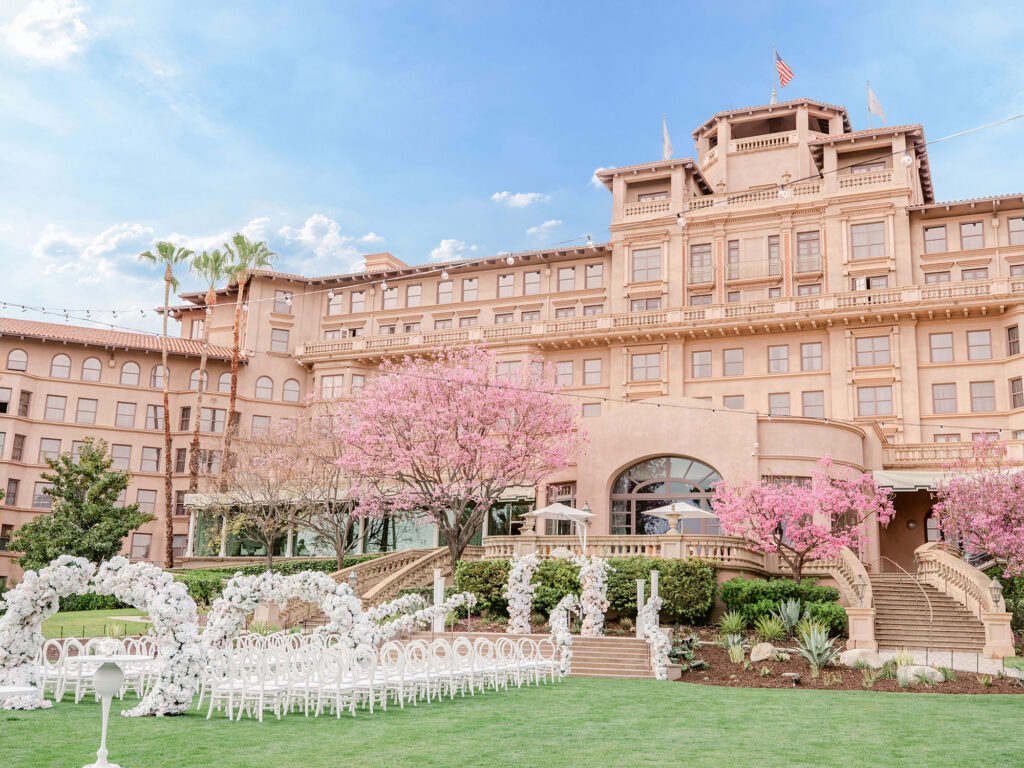 Floor-to-ceiling windows at The Langham let guests to take in the breathtaking skyline views of the city, which include the lake, the river, and the Magnificent Mile.
The large rooms and suites have a Zen-like vibe to them and contain marble bathrooms with rain showers and soaking tubs. Additionally, the rooms and suites are romantic and well-appointed.
In the midcentury-modern bar with views of the Chicago River, guests may sip inventive cocktails, while the restaurant Travelle, which specializes in Mediterranean cuisine and features some of the most wanted tables in the city, has received widespread recognition for its menu.
In addition to that, there is an indoor swimming pool, a fitness facility, and a spa that provides services based on traditional Chinese medicine.
2. The Ritz-Carlton, Chicago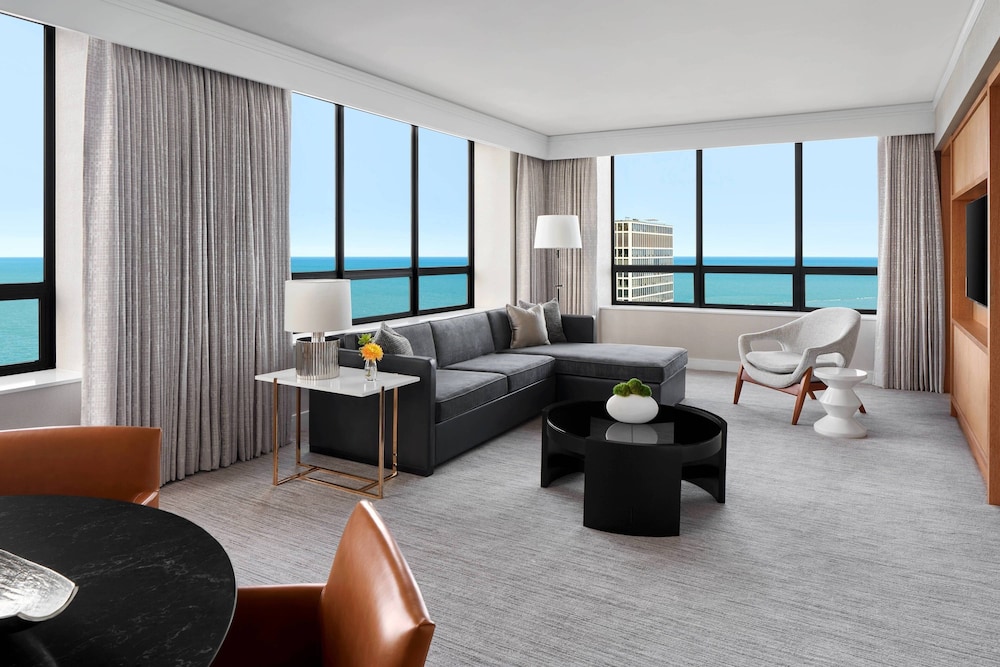 The one-bedroom suites of the Ritz-Carlton in Chicago provide some of the most breathtaking views of the city and the lake.
These suites are ideal for a romantic getaway because of their spacious living areas and proximity to the hotel's enviable central location along the Magnificent Mile.
In addition, there is a sumptuous rooftop lounge, a fitness facility with a view of the cityscape, and an extravagant spa where you can luxuriate in a massage or book luxury treatments.
Take advantage of the hotel's four-lane lap pool, the well-equipped fitness facility, and the wellness-focused menu, which has gluten-free, organic, and vegan food options.
3. W Chicago – Lakeshore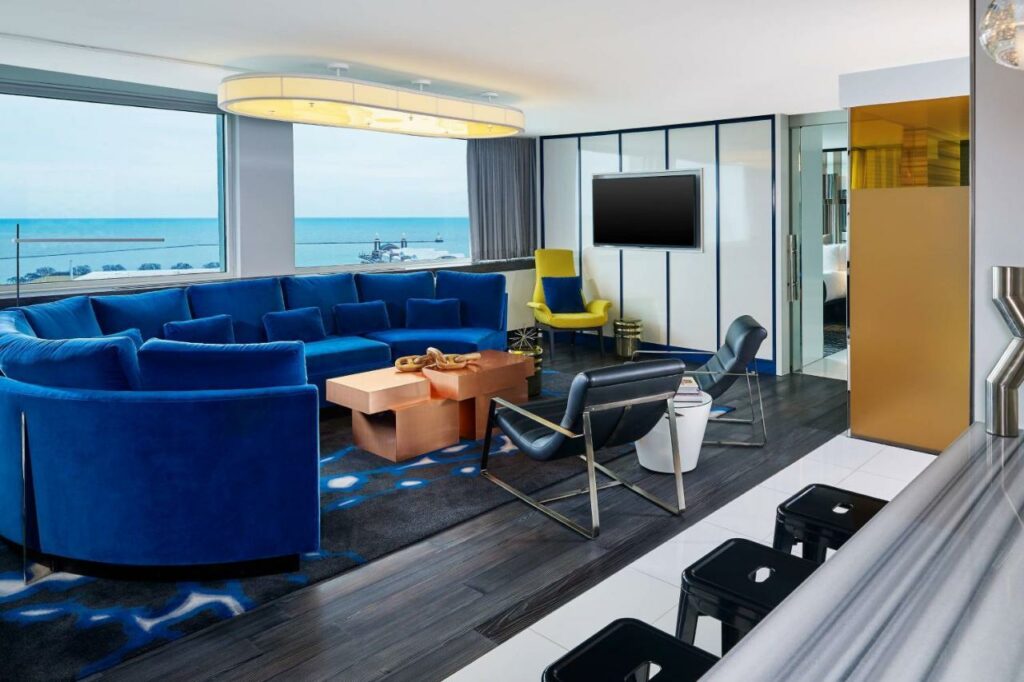 The moniker "W Chicago" pretty well sums up the hotel. Because of its location on North Lake Shore Drive, it offers breathtaking vistas of Lake Michigan.
In addition to that, it provides views of Ohio Street Beach, Milton Lee Olive Park, and the Navy Pier. From the rooftop patio, take in some of the fresh air and take in the particularly stunning views.
There is also an indoor pool and an on-site spa, which is appropriately called Bliss, and it provides a variety of treatments as well as beauty services like manicures.
Other prominent features include these. Both residents and tourists make their way to the Living Room lobby bar and the Current Restaurant in the hotel.
The rooms are tastefully decorated and have up-to-date equipment as well as comfortable featherbeds. Some of them come with a substantial amount of seats where one may rest and take in the breathtaking views.
Best Chicago Hotels With a Lake View
4. Thompson Chicago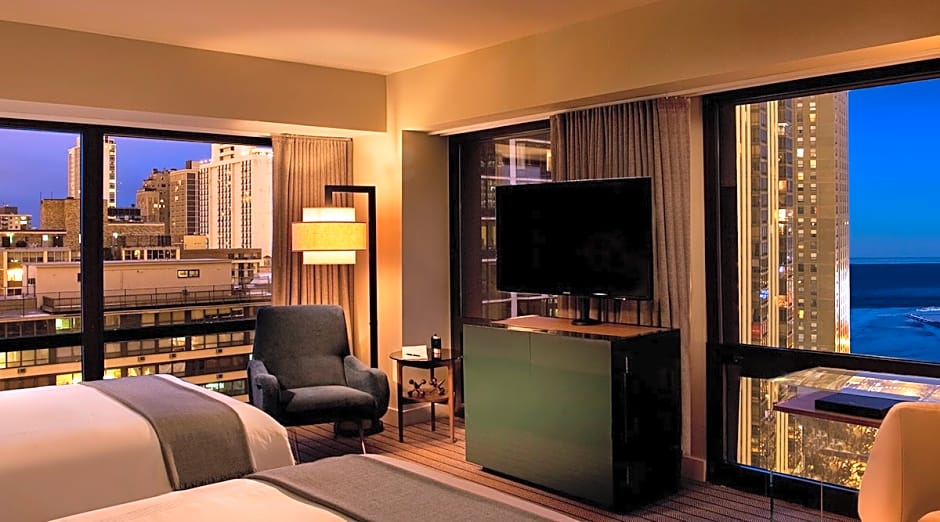 This cutting-edge high-rise hotel on the Gold Coast provides guests with a fantastic location from which to explore the Northside, breathtaking views, and an abundance of luxury.
Many of the rooms at this Chicago boutique hotel, which is consistently ranked as the city's best, provide breathtaking panoramas of Lake Michigan, while others look out over the city.
All of the bathrooms are adorned with marble and have spacious walk-in rainfall showers, robes, and slippers. Separate soaking tubs can be found in many of the rooms as well as in the suites at this hotel.
An open kitchen is featured at the Italian and seafood fine dining establishment Nico Osteria, which is located on the premises of the hotel and is open for breakfast, lunch, and supper.
5. Four Seasons Hotel Chicago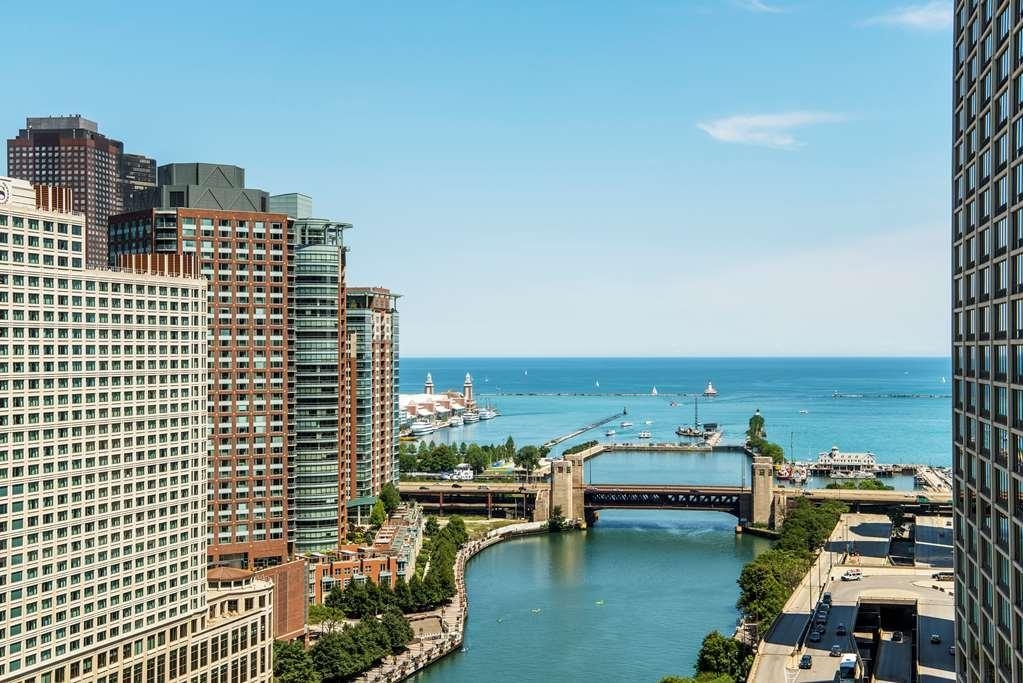 The Four Seasons Hotel is situated on the Magnificent Mile and provides guests with a number of different vistas. Make your reservation between the 32nd and 46th floors to get a room with a view of the lake.
The Lake-View Executive Suite is the best option for a memorable occasion since it features a living room and bedroom that are kept separate from one another. Every single one of them is quite roomy, offering lots of space for guests to spread out.
Take use of the stunning indoor pool and hot tub, the opulent spa, the state-of-the-art fitness facility, and even the complimentary vehicle service within a two-mile radius.
6. Hyatt Regency Chicago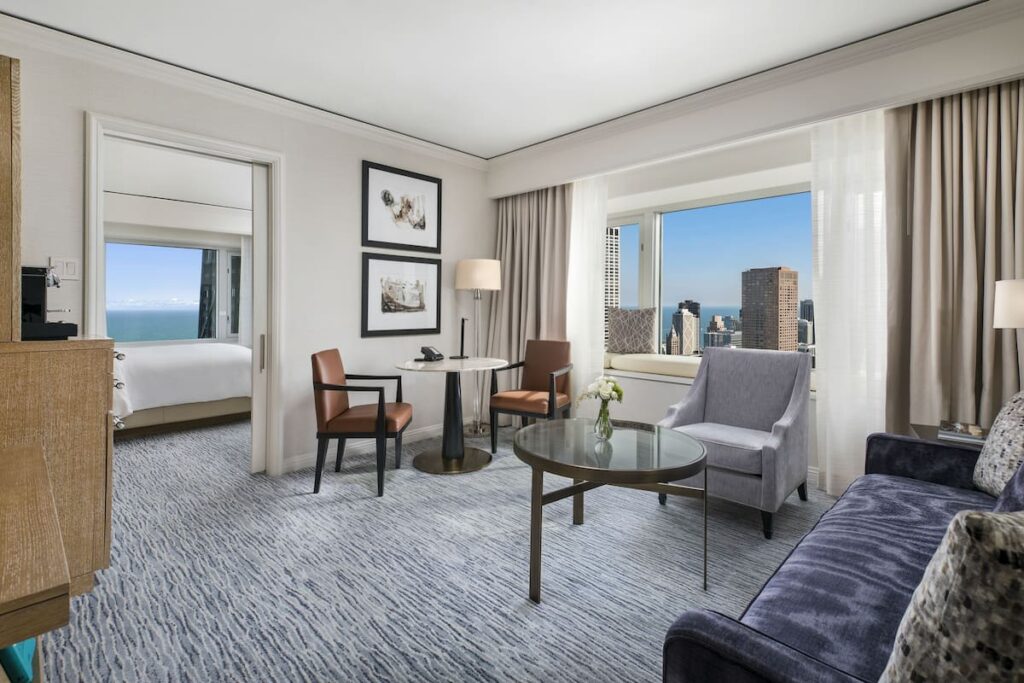 From the Hyatt Regency Chicago, you'll get breathtaking views of both Lake Michigan and downtown Chicago as well as the Chicago River.
It is located close to the Magnificent Mile and offers contemporary rooms that are equipped with all of the standard conveniences, such as coffee machines and minibars. Additionally, some of the rooms provide views of the lake or the river.
One of the many eating options is the BIG Bar, which offers small snacks in addition to cocktails, draft Chicago-brewed beers, and other drinks.
In addition to the steak and sushi restaurants, the atrium bar and restaurant are open throughout the day for breakfast, lunch, and supper.
The contemporary fitness facility includes all the equipment you need to keep up with your exercise routine, including elliptical machines, treadmills, private LCD displays, and headphones for each machine.
Best Chicago Hotels With a Lake View
7. Chicago Marriott Downtown Magnificent Mile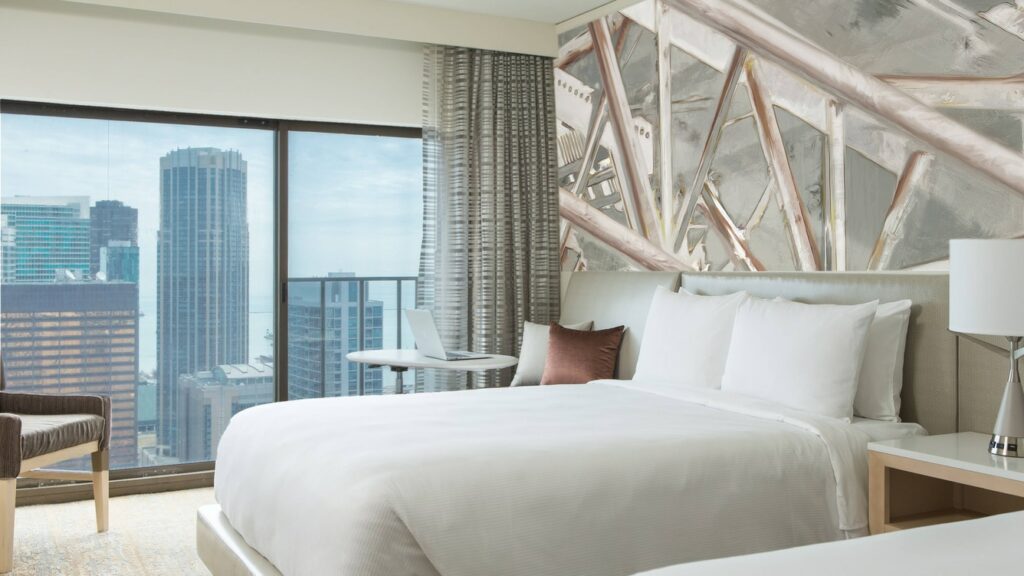 This posh Marriott, which has four stars, is located in the heart of the city and overlooks both the lake and the city, and it is within walking distance of numerous attractions.
The Magnificent Mile neighborhood, as well as Shedd Aquarium, Navy Pier, and Wrigley Field, are all easily accessible on foot and make for a pleasant stroll.
On-site amenities include a restaurant that serves farm-to-table food, gardens, a fitness center that is 9,000 square feet and offers a range of programs, and rooftop beehives.
In addition, there is a restaurant that serves farm-to-table cuisine.In addition, there are beauty salons and barbershops on the premises, in addition to a lobby bar, a 24-hour pantry, and a fitness facility.
8. Sofitel Chicago Magnificent Mile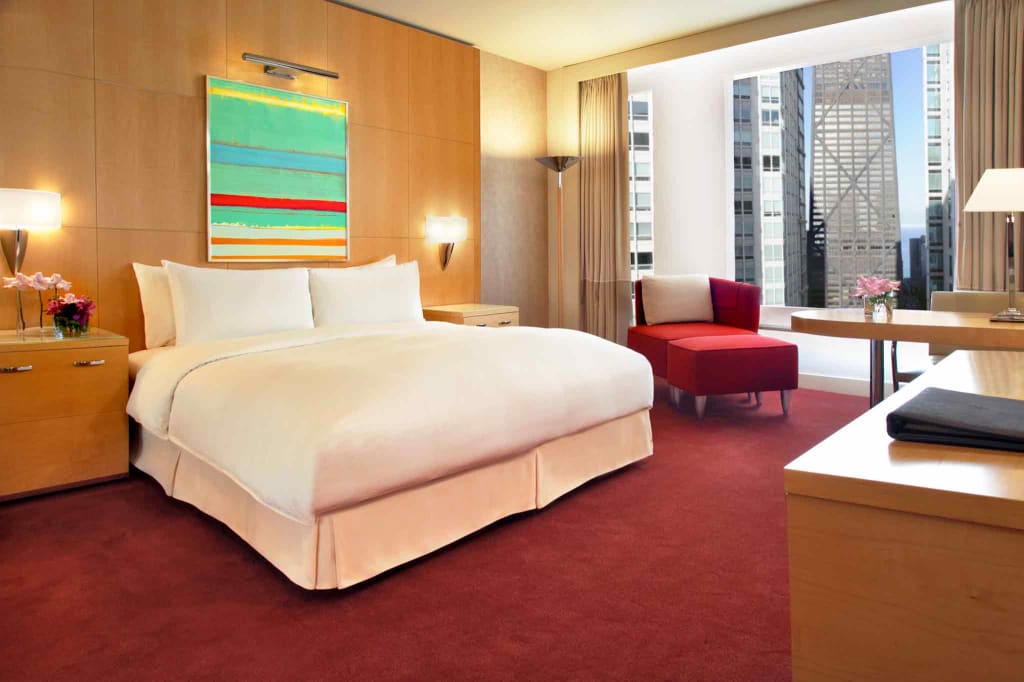 The Sofitel Chicago is located two blocks away from the Magnificent Mile and features accommodations with views of the John Hancock Building and other famous Chicago landmarks.Some of the suites also have views of Lake Michigan.
All of the rooms are light and airy, and they are equipped with huge windows, flat-screen televisions measuring 32 inches with premium channel packages, Keurig coffee machines, minibars, Bose alarm clocks, and complimentary wireless internet access.
There are a few restaurants that take their cues from French cuisine, such as Cafe des Architectes, which provides modern dishes that are prepared with regional products.
Le Bar, on the other hand, offers a limited menu of comfort foods that may be complemented by an amazing variety of wines from France and throughout the world.
In-room spa treatments and a fitness facility open around the clock are both available.
9. The Drake Hotel [The Drake]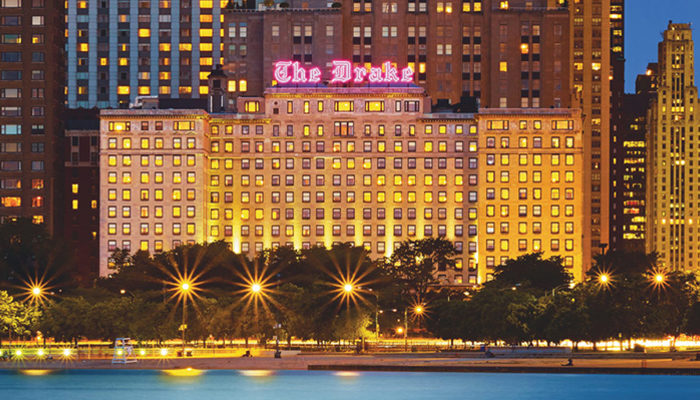 Due to the fact that it was built in 1920, The Drake is considered to be one of the most popular hotels in Chicago.It features stunning views of the lake, as well as Old World charms and historic character.
Luxurious accommodations with picture-perfect views of Lake Michigan are included in this establishment, which can be found at the beginning of the exclusive Gold Coast and is only three blocks away from Oak Street Beach.Every room has a Bose docking station, a flat-screen HDTV, and Wi-Fi access as standard.
In addition to that, there are stores and a convenience store located on the premises, and the Coq d'Or bar, which was one of the first places in the city to serve alcohol following the end of Prohibition, is the perfect place for history buffs seeking for a decent drink.
Best Chicago Hotels With a Lake View
10. The Blackstone, Autograph Collection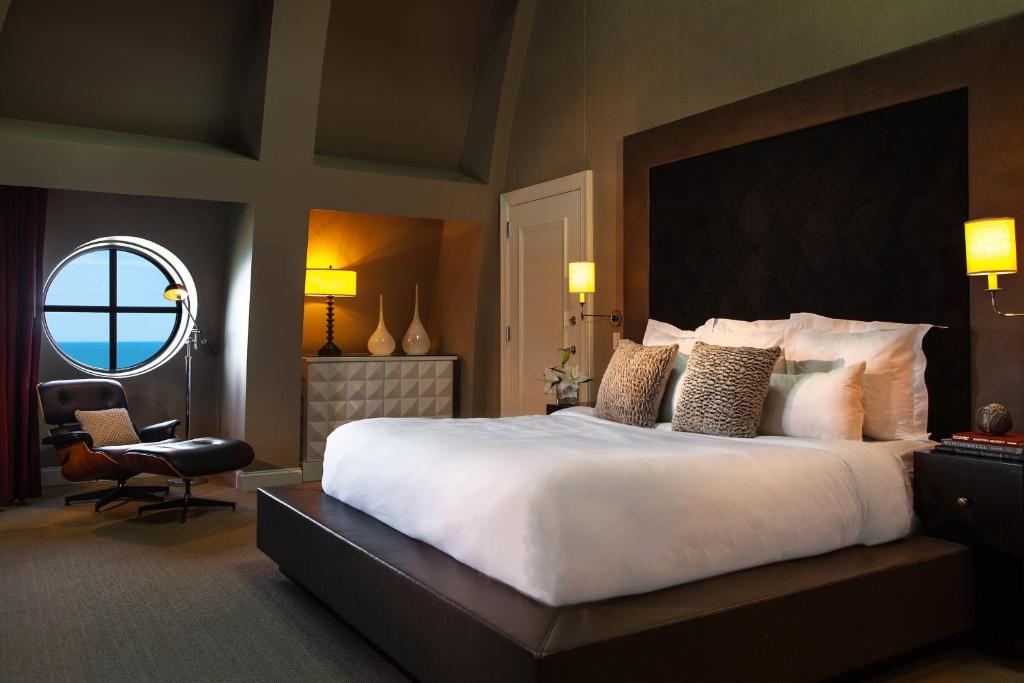 Since it originally opened its doors in 1910, The Blackstone has welcomed a plethora of distinguished visitors over the course of its history.
On the "Cultural Mile" of Michigan Avenue, near to Grant Park and Millennium Park, some of the spacious, contemporary suites provide breathtaking views of Lake Michigan.All of the rooms offer flat-screen televisions measuring 32 inches, premium cable, and marble bathrooms.
You'll discover a well-equipped 24-hour fitness facility on-site that features cardio machines, weight training equipment, exercise balls, stretching mats, and free weights.
The on-site tapas eatery is a favorite with both visitors and locals.
11. Embassy Suites Chicago Downtown Magnificent Mile
An inviting home-away-from-home atmosphere can be found at the Embassy Suites Chicago Downtown, which features breathtaking views of the lake.
Guests staying in some rooms will be treated to breathtaking panoramas of Lake Michigan or the skyline of Chicago. Each one features a separate living area in addition to a number of televisions.
The facility has a large number of services, such as a complimentary breakfast that includes made-to-order omelets and is served in an open-air courtyard that features a 75-foot environmental wall with flowing water.
Other amenities include an outdoor pool, a fitness center, and a business center. In the evenings, there are receptions that include complimentary hors d'oeuvres and alcoholic beverages.
In addition, there is an on-site restaurant and bar, a magnificent heated indoor lap pool, a whirlpool, and a sauna.
In addition, guests are welcome to make use of the hotel's fitness facility, which is equipped with both cardio machines and free weights.
12. Hotel Lincoln
The Hotel  is situated in a more tranquil place away from the hustle and bustle of the Navy Pier, in a calm neighborhood that is near to the Lincoln Park Zoo.From here, guests may enjoy breathtaking views of Lake Michigan and the city.
It is a great place to stay since it is a fashionable landmark that features rooms that are decorated with artwork made by local artists and old images from the Chicago World's Fair.
Even nightstands may be found in the form of trunks upholstered in alligator skin. J. Parker, the rooftop bar located on the thirteenth story, is an excellent spot to go to in order to take in the scenery while sipping on a signature drink.
The fitness center is open around the clock and features a number of Precor cardiovascular machines in addition to free weights. The concierge services include valet dry cleaning and laundry service.
12 Best Chicago Hotels With a Lake View 2023 – Newshub360.net
Related Post
Credit : www.Newshub360.net