Is Puerto Rico Safe: Puerto Rico is a famous destination for many tourists visiting the Caribbean, and for a good reason.
A tropical paradise, Puerto Rico is home to beautiful beaches, clear blue oceans, a thriving culture, and lush, verdant mountains.
The place has its drawbacks, but that's true of most tourist traps. Your security may be compromised due to the prevalence of drug trafficking, gun crime, and gang activity in Puerto Rico.
Earthquakes and hurricanes, the most recent of which was in 2017, have devastated the island.
You may be asking if it is still risky to travel to Puerto Rico, despite the fact that the island has made considerable progress in overcoming the effects of the hurricane.
Covid-19 Safety in Puerto Rico
Like most global destinations, Puerto Rico continues to grapple with the effects of the covid-19 pandemic. Fortunately, the Puerto Rican government has led a widely lauded effort to increase the vaccination rate to one of the highest in the United States.
This graphic summarizes the current covid situation in Puerto Rico:
International travelers no longer need proof of vaccination to enter Puerto Rico. In March 2022, Puerto Rico dropped its mask mandate. Masks may still be recommended for many people and situations.
Puerto Rico used to require proof of vaccination to enter restaurants, concert halls, and theaters. As of March 2022, those requirements are also dropped (at least at the island level).
I recommend following the Health Department of Puerto Rico Website and the CDC to keep up to date with the evolving situation of the country.
Crime in Puerto Rico
When compared to other parts of the United States, the level of violent and property crime in Puerto Rico is exceptionally low. Pickpocketing and other forms of petty thievery, however, can happen to anyone, whether they are a tourist or a resident of the area.
Caserios, which are Puerto Rico's public housing complexes, as well as dangerous districts where gangs are active, are frequently mentioned in connection to the island's violent crimes.
As a general guideline for safety, tourists from the United States and tourists from other countries should avoid these locations.
If you travel only to the most well-known destinations in Puerto Rico, you will probably have a good time there without any problems.
Common Scams in Puerto Rico
Puerto Rico is home to a comparatively low number of cons. When traveling to Puerto Rico, however, you should constantly be on the lookout for the following frequent scams:
Taxi scam – Taxis scams take place when the drivers don't turn on the meter, take longer routes to charge more, or claim they don't have change when you pay in cash.
Conduct route research using GPS systems, become familiar with the local taxi fares, and make it a habit to request that the driver turn the meter on.
Rental car scams – Since the rental car industry is big in Puerto Rico, it's not uncommon to see scams related to car rentals.
When renting a car in Puerto Rico, you need to be on the lookout for exorbitant toll pass fees, inflated deposits, and hidden expenses for things like washing the sand from your vehicle, among other things.
Discover Cars is an excellent search engine for finding respectable companies since it makes it simple to read and compare reviews left by previous clients of each individual company.
False guides – Someone from the community might approach you and say they are a tour guide who can take you to unique locations.
The next step in the process is that he will drive you to a location where he can earn a commission for bringing customers.
You will be completely unaware of the commission, but the item you purchase will be priced higher to account for the fact that it includes a commission fee.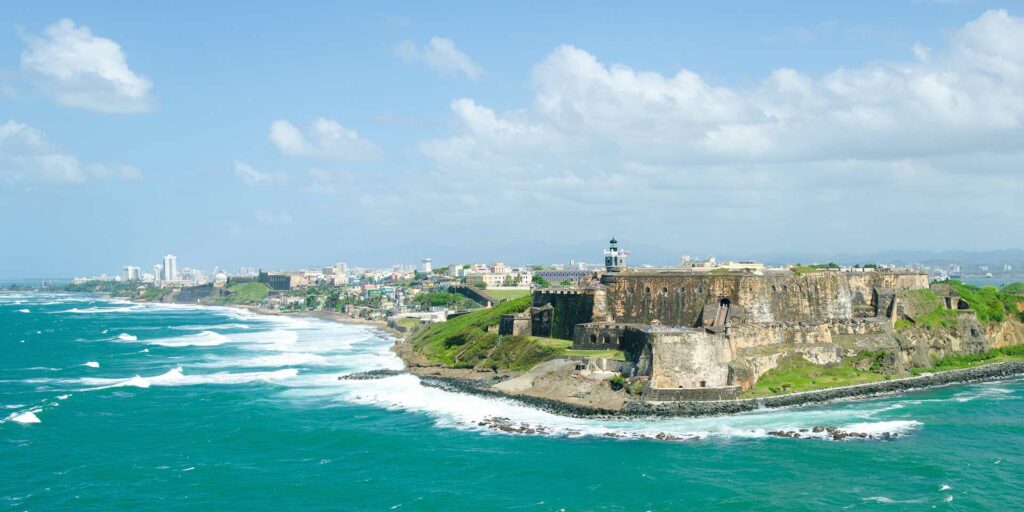 Hazardous Weather and Natural Disasters
Depending on the time of year, tourists who visit Puerto Rico run the risk of encountering dangerous weather and natural disasters while they are there.
Is it safe to say that hurricanes won't affect Puerto Rico right now? How vulnerable is Puerto Rico to other types of natural disasters, specifically? As is the case everywhere, it is variable.
Here are a few things to know about Puerto Rico's weather hazards:
Hurricanes – Puerto Rico's hurricane season run from June to November is one of the most important things to know about Puerto Rico.
The country has a greater risk of being struck by tropical storms and hurricanes during this time of year; nevertheless, just because it is hurricane season does not guarantee that the island will be impacted by a hurricane.
Hurricane Fiona, which made landfall on Puerto Rico in September 2022, was the most recent hurricane to strike the island.
Since it takes hurricanes an average of a week to reach the island, you will need to make any required alterations to your vacation in accordance with the weather advisories.
Since it takes hurricanes an average of a week to reach the island, you will need to make any required alterations to your vacation in accordance with the weather advisories.
Earthquakes – Visitors can also experience earthquakes and small tremors in Puerto Rico. Telluric motions have increased in frequency on the island as a result of the earthquakes that occurred in January 2020; yet, most people are oblivious to them.
Temperature – Puerto Rico sports high temperatures almost all year, with an average temperature of 87°F(30°C), which combined with the humidity, increases the sensation of heat. You should never forget to drink plenty of water and use sun protection whenever you go outside.
Air pollution – The air quality changes frequently in Puerto Rico for environmental factors. The Sahara desert can occasionally be characterized by the emission of spores in large concentrations or a cloud of dust.
If you have illnesses that affect your respiratory system, it is important to pay attention to the forecast for the area and to carry your prescriptions with you at all times.
Rip tides and swimming conditions – Many famous beaches in Puerto Rico are dangerous to swim in for their rip tides. Playa Pea in Old San Juan and Playa Jobos in Isabela are two examples of beaches that each year play host to a significant number of drowning accidents.
If you are going to a beach that is known to have rip tides, you should inquire with the locals about the portions of the beach that are the safest, and if you find yourself caught in one, you should swim parallel to the beach until you are able to get out of the current.
Female Travel Safety
My response to the question "Is it safe to travel to Puerto Rico right now for unaccompanied female travelers?" is as follows:
It is safe for women to travel in groups or independently across Puerto Rico, including San Juan and the rest of the island.
Men will often avoid making any kind of physical approach, even though they might be subjected to some catcalling.
When traveling to Puerto Rico, women should practice the same general safety precautions that they would take when traveling to any other nation.
It is recommended that people do not walk alone at night in isolated areas, that they keep an eye on their drinks when they are in public, that they do not tell just anybody about where they are staying, and that they do not accept an invitation from a stranger to go with them to an unknown location. These are some common travel safety tips. Women who are traveling alone will find that San Juan is an especially safe city.
Safety should always be the first concern for women who travel alone on a regular basis. When traveling to a strange nation, the Self-Defense Keychain Set for Women and Kids is an excellent method to alleviate some anxiety and get a better sense of one's own safety.
Other Health Precautions
You should take safeguards against COVID as well as Dengue fever and Zika virus in addition to taking precautions against COVID.
The climate and geography of Puerto Rico contribute to the island's high mosquito population, which is especially prevalent around water and in places with a lot of flora, such as the El Yunque National Forest.
It is highly recommended that you bring mosquito repellant with you if you intend to travel to the island nation.
Ranger Ready is an excellent insect repellent that does not include DEET, does not have an offensive odor, and is available in packs that are conveniently packed for travel.
Puerto Rico Drinking Water Safety
Puerto Rico is not one of the Caribbean locations where it is unsafe for tourists to drink the water, however this may be the case in some of the other islands in the region.
As a territory of the United States, Puerto Rico adheres to the guidelines for the quality and safety of drinking water that were outlined in the Safe Drinking Water Act, which was passed into law in 1974 by the Environmental Protection Agency. If you continue to feel uneasy, a safer alternative would be to purchase bottled water.
5 Puerto Rico Safety Tips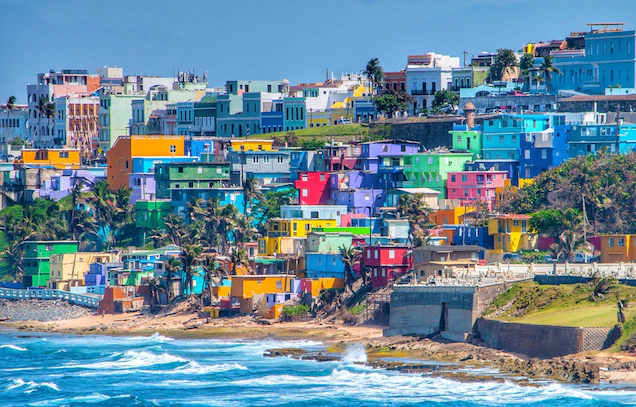 1. Learn Some Basic Spanish
Even though the majority of Puerto Ricans in San Juan and other touristy locations understand and speak some English, if you travel to a rural area, you may find it challenging to interact with the inhabitants there.
It is highly recommended that you educate yourself in certain fundamental Spanish phrases and words in order to avoid any confusion.
2. Prepare for Some Crazy Traffic
Travelers from the United States will have no trouble adapting to the driving style in Puerto Rico, but visitors from other countries should be aware that it can be challenging to follow the signs that are posted along the roads on the island, and there may be times when none are posted at all.
Following Hurricane Maria, there are still some traffic signals that are out of commission, and the roads in the surrounding areas in both urban and rural areas are riddled with potholes.
Do not be alarmed if people in Puerto Rico beep their horns at you. It is fairly customary for locals to honk their horns, and the purpose of doing so is typically to communicate to the automobile in front of them that the traffic signal has changed.
3.  Lock Your Car Doors
Sometimes travelers forget to take their items out of their rented cars, either out of laziness or because they were preoccupied with something else at the time.
When going to a tourist destination or a park in Puerto Rico, it is important to remember to clear out your vehicle of any valuables, or if that is not possible, to secure them in the trunk of your vehicle, and to always lock the doors to your vehicle. In that case, you run the risk of returning from your day vacation to find a shattered window.
4. Take Care of Your Belongings
When traveling, one common error that individuals make is to carry all of their critical paperwork in a backpack with them while they explore a new city on foot. You should save your vital documents in the safe that is provided in the hotel.
If you are uneasy in this situation, you may think about wearing a money belt and distributing your documents over the various pockets of your clothing.
In addition, if you have a bag, you should never, under any circumstances, leave it unattended, not even on one of Puerto Rico's stunning beaches.
5. Don't Wander Alone at Night
The majority of Puerto Rico's violent and property crimes take place after dark. Even while there are neighborhoods like Condado that have a bustling nightlife, it is not safe to go alone on the neighboring lonely streets or in regions like Condado Beach.
You should never leave an area that has adequate lighting. If you are alone yourself, you should avoid traveling through dark areas at night or going into places that you are unfamiliar with.
Is Puerto Rico Safe 2023 :Newshub360.net
Related Post
Credit :www.Newshub360.net