How to Mirror an iPhone to a TV Effortlessly. There was a period when each individual piece of technology operated in isolation from one another.
You were responsible for setting up everything on your own, and if you wanted to watch a movie on a different device, you had to find it on that device first otherwise, you wouldn't be able to see the video at all! One remedy to the issue is to make use of a screen-mirroring application, but Apple TV eliminated the need for such software.
On the other hand, the total cost of all of that comfort comes to roughly $200. In this post, we are going to discuss how to mirror the iPhone's screen to a TV that does not have Apple TV. That way, you will be able to enjoy having your screen mirrored without any difficulty!
How to Mirror an iPhone to a Smart TV Effortlessly 2023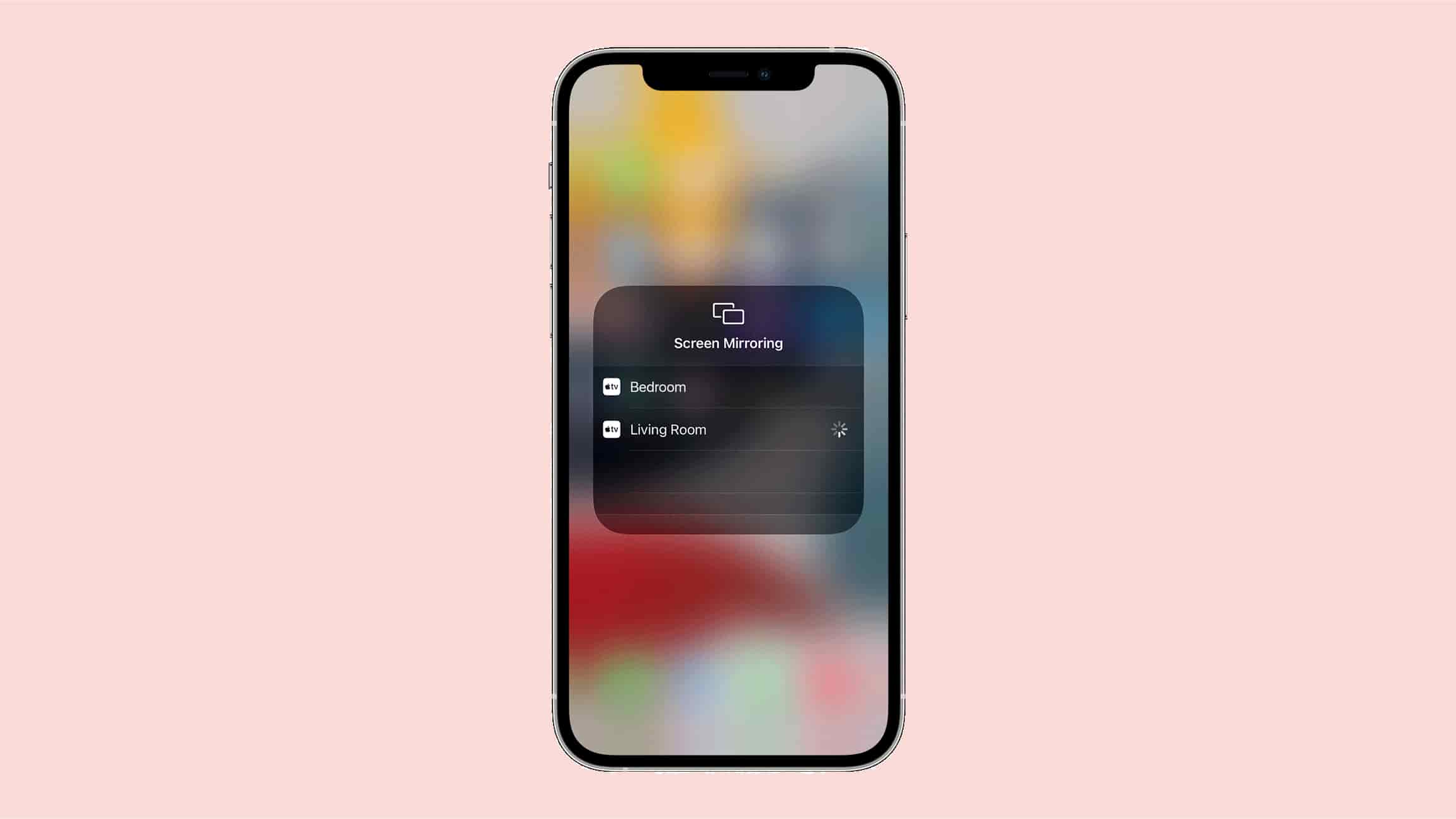 As long as the smart TV in question is AirPlay 2-compatible, you will be able to make a wireless connection between your iPhone and it.
Contact the manufacturer of your TV to determine whether or not it is compatible with AirPlay 2 (AirPlay).
Here's how to mirror your iPhone once you've confirmed that it and your computer are both compatible with the feature.
First, make sure your iPhone and smart TV are connected to the same Wi-Fi network and powered on.
On your iPhone, swipe down from the upper right corner to open the Control Center.
Tap Screen Mirroring.
Select your TV from the list that appears. If a passcode appears on your TV (may happen for first-time users), enter the code on your iPhone to complete the connection.
When you're finished mirroring your iPhone to your TV, all you have to do is go back through those steps and tap Stop Mirroring.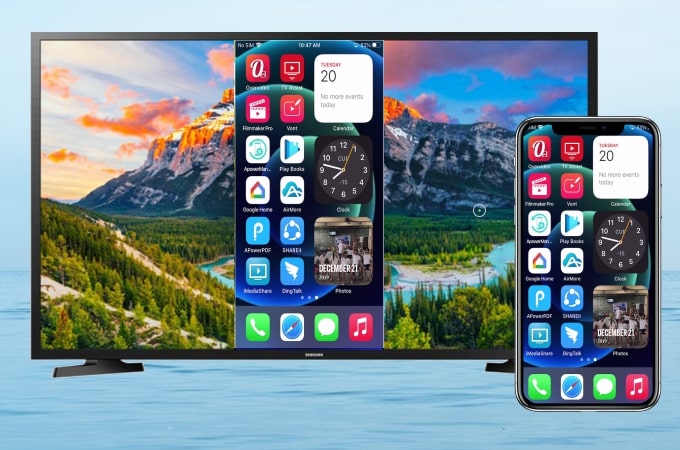 Using an Adapter or Cable to Mirror an iPhone to a TV (Without Apple TV)
Even if you do not have a TV that is compatible with your iPhone or an Apple TV, you may still mirror your iPhone to your TV.
However, you will need a cable to connect your iPhone to your TV, and in some cases, you may also want an adapter to connect the cable to your iPhone.
The particular adapter that you require will be determined by the model of iPhone that you are using in addition to the connectors that are accessible on your television set.
If you have an older TV, though, you may need a VGA converter instead of an HDMI connection. HDMI connections are the most prevalent.
Connecting your iPhone to your television is the only step left to take once you have the necessary cable and adapter in hand.
If the TV does not automatically recognize the device that is being used, you might have to manually alter the input setting on the TV.
When you see the display of your iPhone on the TV, you will know that the mirroring process has been accomplished.
Because when you use this method, you will get an identical duplicate of the screen on your iPhone displayed on your television, it is possible that the image will not fill the entire screen if you are attempting to watch a movie on your iPhone while it is connected to your television.
Using an App to Mirror Your iPhone to a TV
Mirroring content from an iPhone to a TV is possible with a variety of streaming devices, including Roku, Chromecast, and Amazon Fire devices. Using the default Roku app on your iPhone, you can mirror content from your iPhone to Roku.
In order to link compatible platforms and make use of Chromecast with your iPhone, you will need to use the Google Home app.
Once you've configured it, it will function in a manner analogous to that of AirPlay: You will pick the Cast icon within the application, and then choose your Chromecast as the destination for the cast.
Mirroring your iPhone on an Amazon Fire device will require the installation of a third-party program. AirScreen is a popular option that can be downloaded onto your Fire Stick; however, in order to use it.
If you aren't getting the results you want with the typical apps, AirScreen may be a suitable solution for you because it is compatible with many other platforms. These platforms include Chromecast and AirPlay.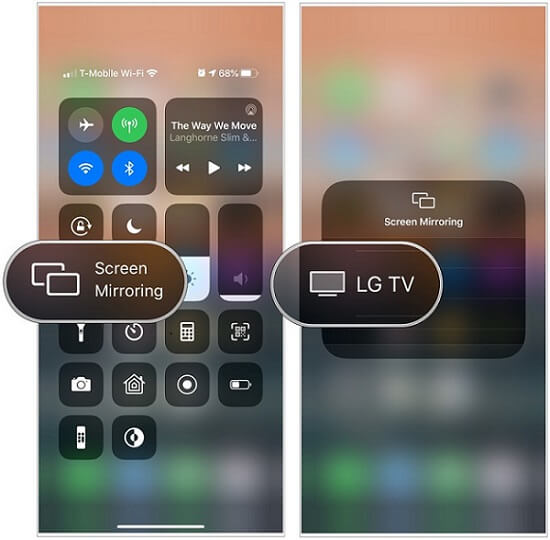 Using AirDroid Cast to to Mirror iPhone to TV Without Apple TV
The Apple TV, Roku, and HDMI methods all work for mirroring the screen of an iPhone on a television.
However, if you don't want to go out and buy a separate device or adapter in order to mirror the screen of your iPhone on a television, there is an additional technique that you may use. This particular one is known as AirDroid Cast.
AirDroid Cast is an utility for casting that enables you to display content from any device on your television.
This implies that not only does it cover iPhones, but it also covers Android devices as well as any and all types of laptops and computers that you could possibly own!
You won't need to purchase anything more in addition to this one, and you'll be able to start mirroring the screen of your iPhone right away!
Using AirDroid Cast is fairly simple
How to Mirror an iPhone to a TV Effortlessly In 2023:Newshub360.net
Related Post
Credit :www.Newshub360.net