The Top 20 Luxury Vacations Around the World 2023: If you want to go all out for your next holiday, these incredibly opulent getaways will meet the bill.
The British Virgin Islands, Fiji, Indonesia, Australia, Hawaii, and many other places made the list of the most amazing places on earth.
Make sure your passport is current before you travel.
Top 20 Luxury Vacations Around the World 2023
1. The Cotton House – Mustique Island, St. Vincent and the Grenadines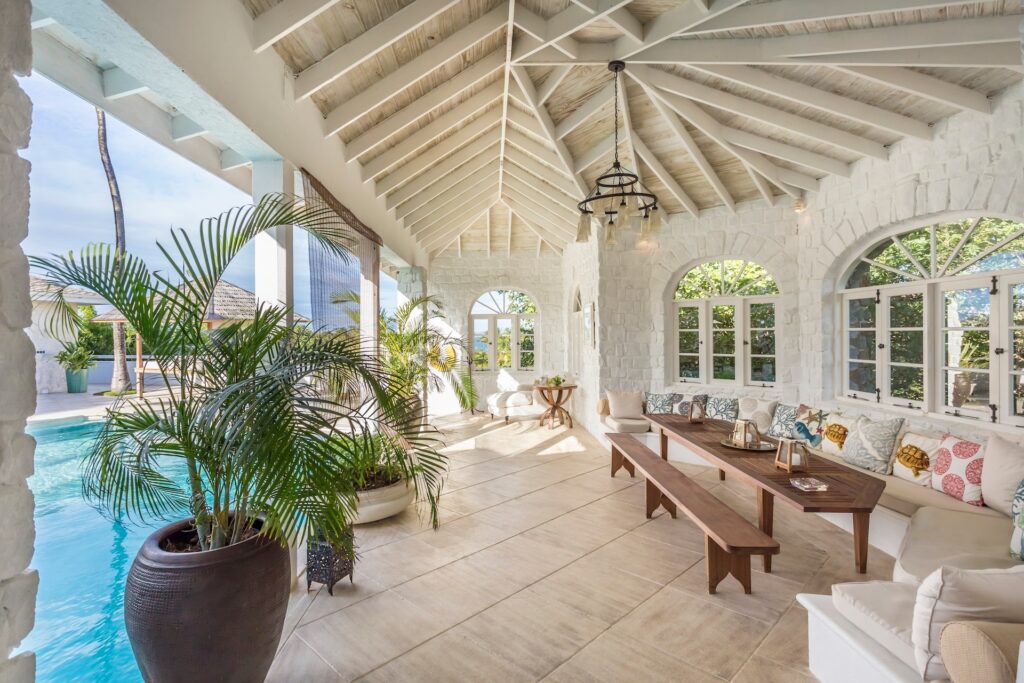 Mustique is a private island in the Grenadines, and Cotton House is the only full-service hotel there. Many VIPs come here to experience complete seclusion and the ultimate in luxury thanks to its exclusivity and exclusivity, including royalty like William and Kate, the Prince and Princess of Wales.
Accommodations range from cosy cottages with private balconies and deluxe suites with private plunge pools to The Residence, a private two-bedroom suite with its own swimming pool, an outdoor shower, and stunning views across L'Ansecoy Bay.
French West Indies architecture and Caribbean accents are combined throughout.
2. Amangiri – Big Water, Utah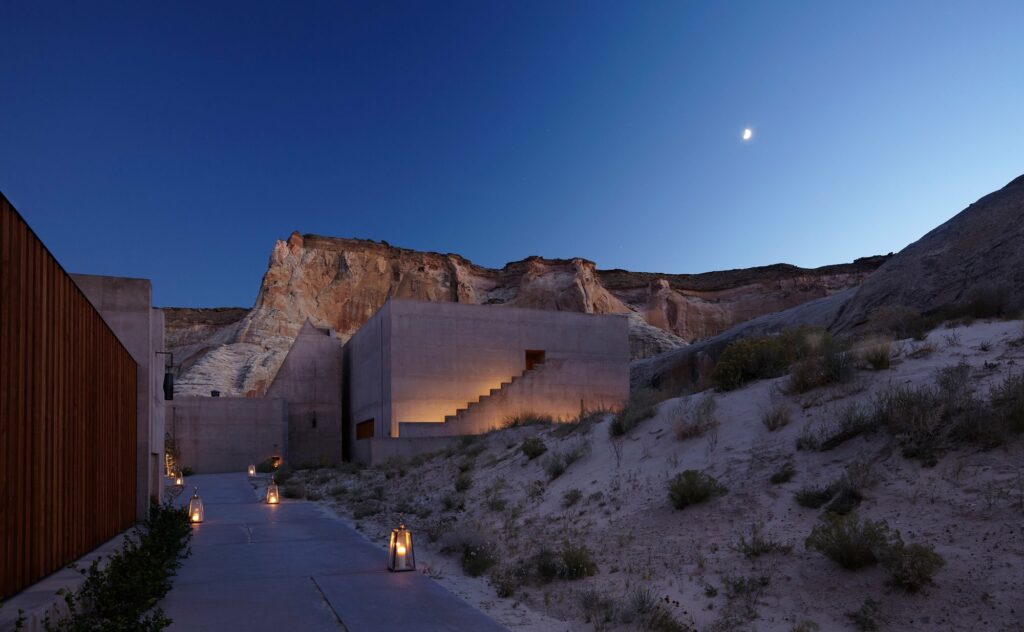 Amangiri is a very upscale luxury resort hidden away in southern Utah's Canyon Country. It's a place where you'll be treated like a VIP, so it's not surprise that many celebs, including Brad Pitt, Kiley Jenner, Justin, and Hailey Bieber, have been known to stay here.
Visitors can have their morning coffee while taking in the sunrise over 400-year-old limestone formations before setting out with a private guide on horseback or on foot to explore the red rock canyons.
After a day of exploration, unwind with indulgent spa services and mind-blowing organic cuisine before retiring to one of the stylish suites, each of which has a private plunge pool and a patio that looks out over a starry night sky.
3. Longitude 131° – Yulara, Australia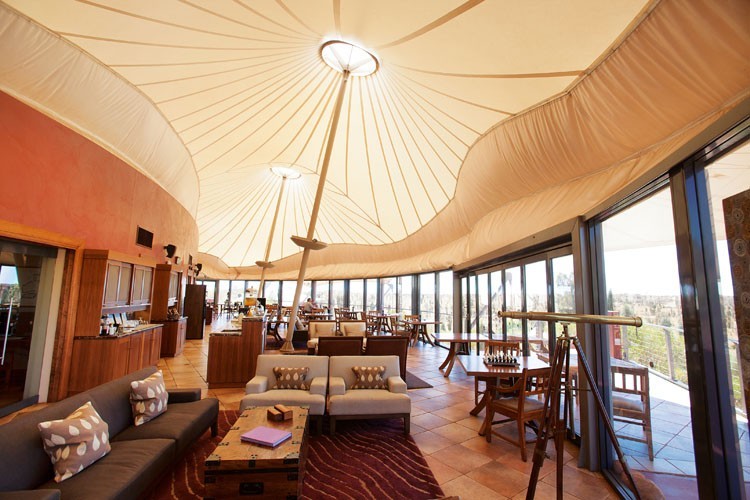 Longitude 131° faces Uluru Rock, one of Australia's most famous monuments and one of the most amazing sites on earth. It is situated in the heart of the Australian Outback and is surrounded by the country's untamed, crimson interior.
The spectacular red monolith towers above the surrounding area and is covered in numerous writings that were written by ancient indigenous peoples. It is surreal to see a sunset here with the sky's shifting hues serving as a breathtaking backdrop.
A soak in the pool next to the dunes can be enjoyed after a day of exploring the area with private guides. Under the stars, guests can dine on delectable three-course meals paired with superb Australian wine and stay in luxurious air-conditioned tents.
4. Kudadoo Maldives Private Island – Maldives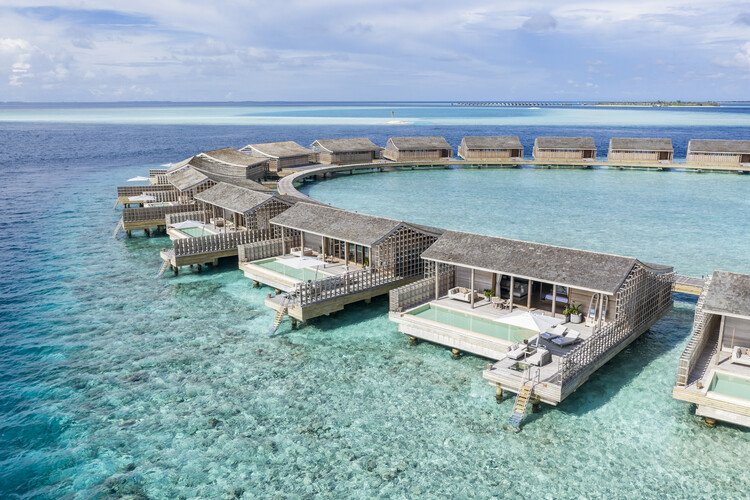 At Kudadoo, an all-inclusive resort in the Maldives that can be reached through a 40-minute flight from Male, every wish is granted — "anything, anytime, anywhere." It focuses on sustainable luxury.
Whether you're cutting a mango and ginger smoothie to enjoy with breakfast or teppanyaki for dinner, consumed at night under a blanket of stars, chefs have time to make what everyone wants, when they want it.
Your own butler will be at your service around-the-clock to make arrangements for everything you desire, including diving, kiteboarding, swimming with manta rays, blue-light snorkelling, and even private yacht trips.
All of the overwater homes include spacious private pools and cutting-edge technology, including 54″ flat-screen TVs with Bang & Olufsen surround sound.
5. Hana-Maui Resort, Hawaii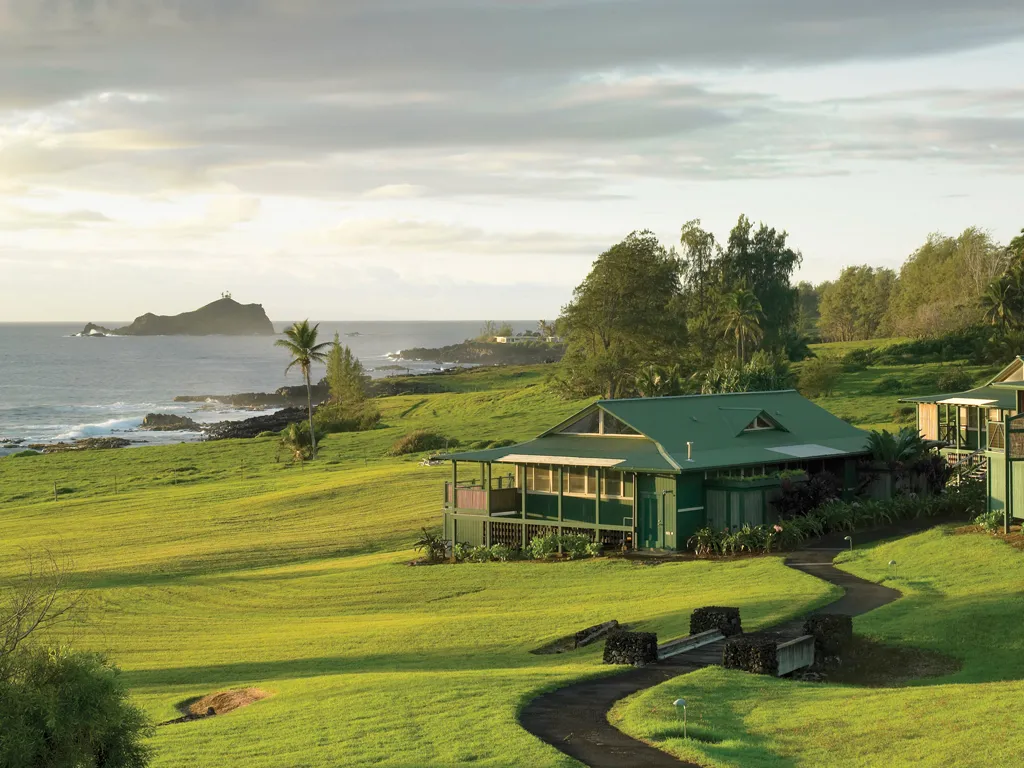 One of Maui's most opulent resorts, Hana-Maui Resort is situated in the tranquil hamlet of Hana and is surrounded by palm trees and beautiful, rolling fields with a view of Kaihalulu Bay.
There are no clocks, radios, or TVs in any of the hotel's guest rooms, suites, bungalows, or family apartments, all of which have private lanais and full or partial ocean views.
A health centre, an indoor and outdoor spa, a yoga centre and pavilion, and a restaurant serving farm-to-table cuisine are also on-site.
6. InterContinental Hayman Island Resort – Whitsunday Islands, Australia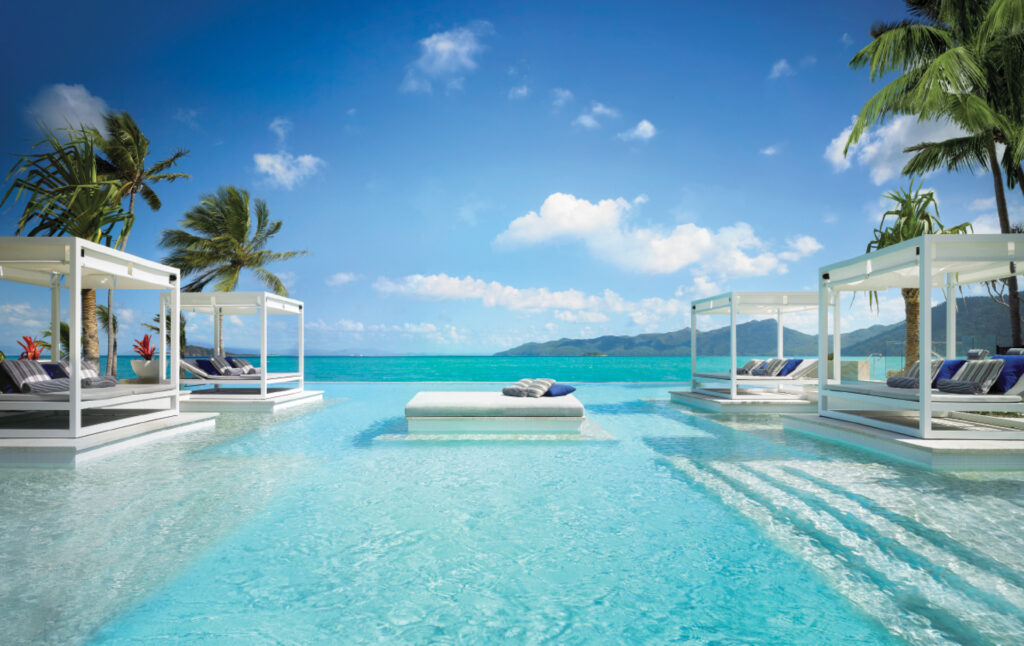 Australia's breathtaking Hayman Island is a private island offering a prime location with a front-row view of the Great Barrier Reef.
It is located within the Great Barrier Reef Marine Park, which is recognised internationally as one of the most stunning pieces of tropical shoreline on the globe and spans for more than 1,400 miles along the Queensland coast in the Whitsunday Islands.
A visit on this island entails meticulous attention to detail and sophisticated resort living spread across three separate regions, each created to maximise the breathtaking island vistas and surrounding landscape.
In addition to engaging in exhilarating sports like diving, snorkelling, fishing, kayaking, sailing, and more, diners may indulge in creative food at a range of restaurants. The resort also has a fitness centre, tennis courts, an indoor golf simulator, and the Hayman Spa.
7. Ol Jogi, Kenya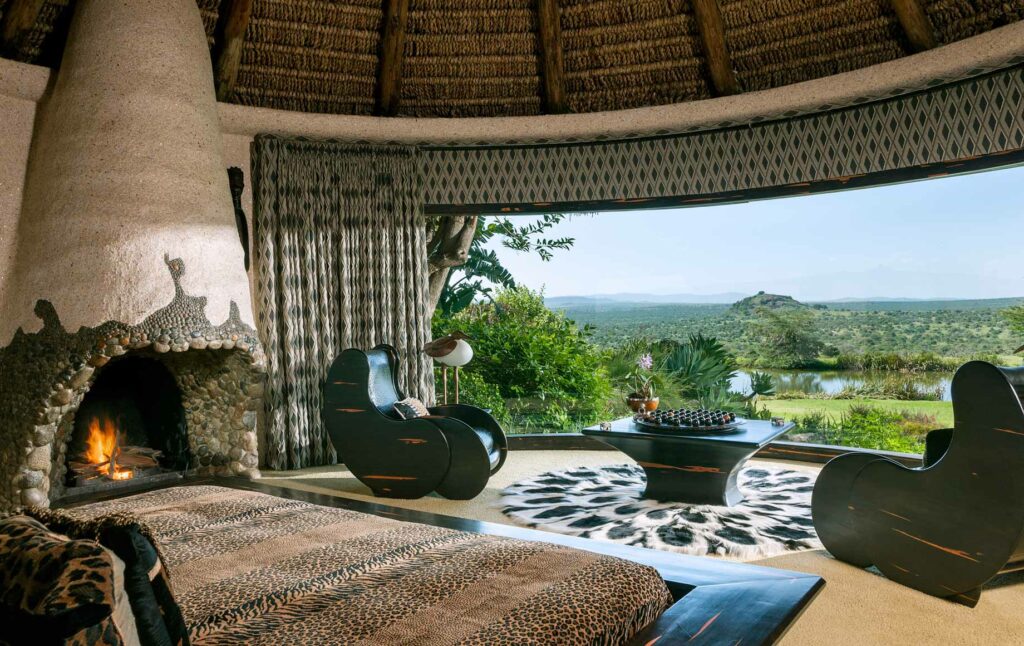 The Wildenstein family owns the exclusive family ranch Ol Jogi, which provides the best retreats for African safaris.
Its cottage suites are very premium and feature opulent accents like luscious Hermes linens and flawlessly polished Buccellati silver.
Of course, the wildlife is the main attraction, and it is located in 58,000 privately held protected areas.
Thanks to its conservation efforts (all proceeds go towards them), it is home to 64 of the less than 1000 black rhinos in East Africa, as well as, depending on the season, up to 500 elephants.
Baboon hikes, game drives, horseback riding, and other activities are available.
8. Ultima Thule Lodge – Anchorage, Alaska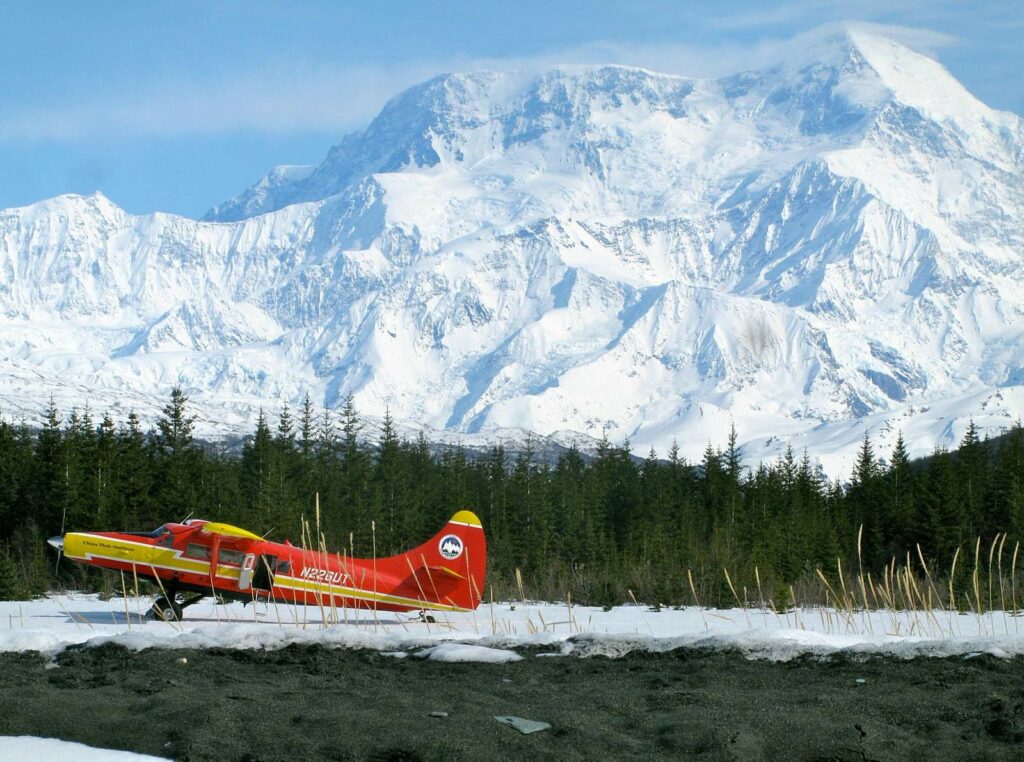 The Ultima Thule Lodge might be right for you if your idea of a holiday entails spending time in a secluded wilderness environment with access to exhilarating outdoor activities, a wealth of animals, and all kinds of opulent luxuries.
The only way to reach this all-inclusive luxury lodge, which is located in the middle of the Alaskan wilderness 100 miles from the closest road, is by air.
Despite being in the middle of nowhere, you may still enjoy a wood-fired cedar sauna and gourmet dinners, frequently served with fresh fish or game and handcrafted treats like bread and pastries.
One activity is flying over Wrangell-St. Elias National Park, where you may fly above glaciers and see wildlife like grizzly bears up close (included in the all-inclusive price). Kayaking, fishing, and hiking can all be planned.
9. The Lodge At Pebble Beach – Monterey Peninsula, California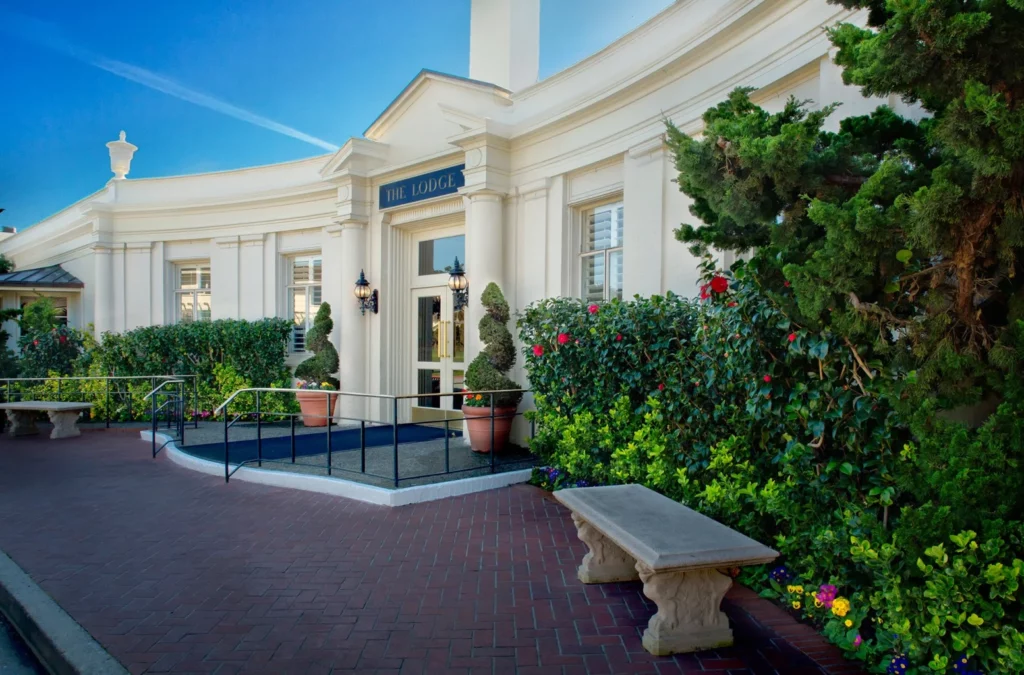 Pebble Beach Golf Links, one of the top golf courses in the world, can be found on the Monterey Peninsula, which is part of California's Central Coast.
Costing upwards of $500 per round, it is renowned for its breathtaking surroundings, extensive history, sloping greens, and clifftop fairways.
However, if you have the money, it is well worth the trip. You may combine it with the opulent and pricey accommodations at the Lodge at Pebble Beach to create the pinnacle of a luxury golf getaway.
You might wish to take a scenic trip along Highway One, one of the most renowned routes in the world, to Big Sur's Esalen Institute to unwind with a massage after a day spent on the course.
10. Hôtel de la Cité – Carcassonne, France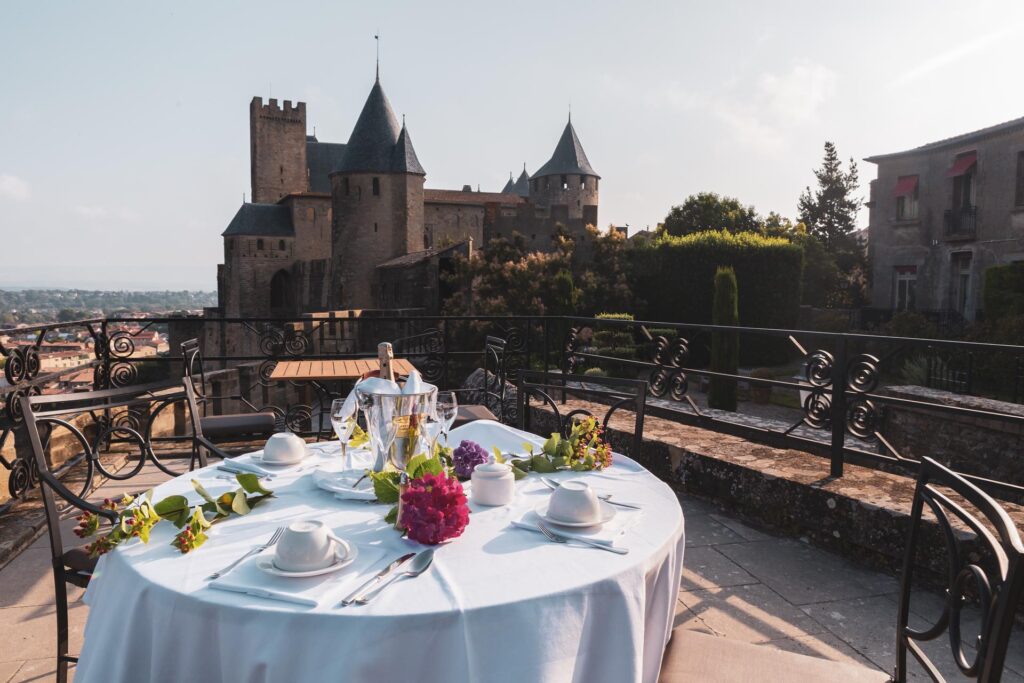 The most famous of France's mediaeval walled cities and a place straight out of a fairytale, Carcassone is a city full of romance and history.
The only hotel located within this UNESCO World Heritage Site, Hôtel de la Cité, offers breathtaking panoramic views of the walls, which date back to 333 AD.
A stay here is the best way to experience an opulent holiday; in fact, after the numerous day-trippers go, you'll have the place to yourself.
It all starts with a warm welcome at the base of Carcasoone, and after crossing the Pont Levis, you'll enter through the impressive entryway with its exquisite wooden fresco that features historical and significant local personalities.
Enjoy an aperitif while observing a beautiful sunset, then dine at the Michelin-starred restaurant on a feast fit for a king (or queen).
The sumptuous rooms provide contemporary conveniences including Wi-Fi and iPod docking stations, flat-screen satellite TVs, robes & slippers, gardens, an outdoor pool, and a wine tasting room on-site.
10. Mykonos Grand Hotel and Resort – Mykonos, Greece
One of the most international of the Greek Islands, Mykonos is a popular vacation spot for high-profile visitors from all over the world.
The Mykonos Grand Hotel and Resort, located directly on the sands of Agios Ioannis Beach, is the ideal place to stay if you want to experience luxury and breathtaking views.
The rooms and suites are dispersed amongst cobblestone pathways, blending Cycladic architecture with calming interior design and extending out to balconies or patios with views of the pool, garden, or sea.
The establishment has a number of dining establishments, including an outdoor dining area where guests may enjoy fresh seafood and other Mediterranean dishes. Additionally, it contains an outdoor pool, hot tub, spa, gym, and amphitheatre where yoga lessons are held. It also has its own private beach.
11. Nayara Tented Camp Hotel – La Fortuna, Costa Rica
Nayara Tented Camp Hotel, a branch of Nayra Springs Resort, features opulent tents modelled after a high-end African safari. They each have a plunge pool that is fueled by the adjacent hot springs and offer 1,700 square feet of living space.
They also have stunning views of Arenal Volcano. It's the perfect place to do nothing but relax and perhaps soak in the hot pools or take part in all sorts of activities, from hiking and horseback riding to ziplining, mountain biking, and whitewater rafting.
If it sounds familiar, that might be because Eugene Levy stayed here in episode two of The Reluctant Traveller, a comedic travel documentary on Apple TV.
There is also an excellent restaurant on-site in a spectacular rainforest setting, as well as a spa with open-sided treatment rooms overlooking the verdant surroundings.
12. Fogo Island Inn – Newfoundland, Canada
An escapist's dream come true, Fogo Island Inn is an all-inclusive luxury resort on Fogo Island, accessible by boat from Farewell on the Newfoundland mainland, and offering one of the world's most breathtaking views situated on what is frequently referred to as the "edge of the Earth."
Every room has a wood burner or fireplace, handmade Scandinavian-inspired furniture, a huge soaking tub and sweeping ocean views.
You may keep an eye out for icebergs with blue tints that drift past in the spring, and you can wonder at the whales that arrive to eat capelin in the summer. On clear nights in the late autumn and winter, you might even view the dazzling northern lights.
13. Azur Lodge – Queenstown, South Island, New Zealand
Azur Lodge, which is situated in one of the most gorgeous places on earth, is positioned on a hillside and offers easy access to the many activities available in the nation's adventure capital while also presenting the grandeur of the Queenstown region just two miles from the city.
Enjoy activities like zip-lining, bungee jumping, skydiving, whitewater rafting, and jet boating as well as more sedate activities like hiking and biking.
All of the villa-style accommodations have double spa baths, rainforest showers, and expansive windows that let in natural light.
14. Explora Patagonia – Torres del Paine National Park, Chile
Outdoor explorers seeking luxury items? Explora caters to customers who often steer clear of all-inclusive vacations by providing a distinctive experience.
It may be the ideal base camp from which to see the breathtaking natural surroundings of Torres del Paine National Park, but it's a whole lot more than that, offering a "all-inclusive adventure."
It has a classic quincho, equestrian facilities, a heated pool, numerous open-air Jacuzzis with views of the Paine River, a massage area, and more.
Visitors may look forward to tasting delicacies made with ingredients from Chile as well as taking stunning guided treks and horseback excursions of various lengths.
15. NIHI Sumba – Indonesia
NIHI Sumba, on the isolated Sumba Island, is roughly an hour's flight from Bali and has been recognised by Travel + Leisure as the greatest hotel in the world for two years running.
It is a sustainable, eco-friendly building that provides the best in luxury. The all-inclusive costs cover scrumptious meals, beverages, a free minibar, and many of the activities on offer, like world-class surfing and snorkelling.
Additionally, there are distinctive cultural activities like seeing nearby villages and markets for handicrafts, visiting imposing megalithic burial sites, and more.
Each home, which ranges in size from one to five bedrooms, has a private pool that looks out over the sea and the beach, canopy beds, and a personal butler.
16. Guana Island, British Virgin Islands
A playground for wealthy Brits, Guana Island is a private, 850-acre resort island in the British Virgin Islands. Since there is no public access, you must first fly to the nearby Beef Island before taking the resort's boat to your destination.
You can spend your days relaxing in a hammock while sipping exotic cocktails and taking advantage of the virtually empty powdered white sand beaches.
Hiking, snorkelling in the crystal-clear, warm, blue waters, and taking tennis or yoga lessons are all great ways to increase your physical activity.
The all-inclusive package covers meals, including gourmet selections, snacks, wine, and use of all facilities in sea view cottages.
17. Musha Cay and The Islands of Copperfield Bay
The Exumas, a group of 11 idyllic islands, include Musha Cay and The Islands of Copperfield Bay, home to David Copperfield.
At this premier luxury resort in the Caribbean, you won't have to worry about rubbing elbows with anyone.
Musha Cay in the Bahamas is the definition of a wonderful paradise, with 40 white sand beaches flanked by local wildlife and plants.
Only a few dozen guests can stay at this intimate, exclusive resort in its opulent beach homes.
After exploring the area on a jet ski or snorkelling experience, you may savour and relish delectable fresh cuisine caught from the nearby sea.
18. Bora Bora
One of the most well-known French Polynesian islands for its opulent accommodations and experiences is Bora Bora, a little island. On the island, a typical night costs about $800, though meals are included.
Unsurprisingly, Bora Bora frequently attracts a lot of celebrities and members of the corporate elite who are looking for the best of the best, and if you can afford it, you'll be able to have the trip of a lifetime.
With some of the nicest coral located close to its Polynesian-designed overwater bungalows, the Hilton Bora Bora Nui is perfect for beach and water enthusiasts.
You can simply step off your deck and into the bright underwater world.
19. Turtle Island, Fiji
Turtle Island sprang to fame after serving as the backdrop for the 1980 film "The Blue Lagoon," being known for its stunning beaches and crystal-clear waters.
It is now a very exclusive tourist attraction that can only hold 14 couples at once. With its serene beauty, exotic tastes, and ultra-luxe Bures—the Fijian word for a wood-and-straw hut with views of the Blue Lagoon—it brilliantly portrays the genuine romanticism of the South Pacific.
Take advantage of 14 isolated beaches, candlelit dinners by the water's edge, intimate picnics for two, and dawn horseback rides. Diverse water sports like swimming, snorkelling, and diving are also available.
20. Singita Boulders Lodge – Sabi Sand Reserve, South Africa
Singita Sabi Sand is a privately owned reserve that is situated within the Sabi Sand Reserve next to the Kruger National Park and is known for its quantity of big game and regular leopard sightings.
It is situated along the banks of the Sand River. It is well-liked by lions because it is home to giraffes, wildebeests, elephants, impalas, and zebras as well.
One of the lodge's 12 one- or two-bedroom suites offers a secluded retreat with its own private pool, open fireplace, indoor and outdoor baths, and private deck for observing wildlife.
All meals, which can be had in-room or at the restaurant and feature pan-African, European, and Asian flavours, are included in the rates.
Top 20 Luxury Vacations Around the World 2023 – Newshub360.net
Related Post

Credit: www.Newshub360.net