Top 10 Richest Actors in South Africa 2023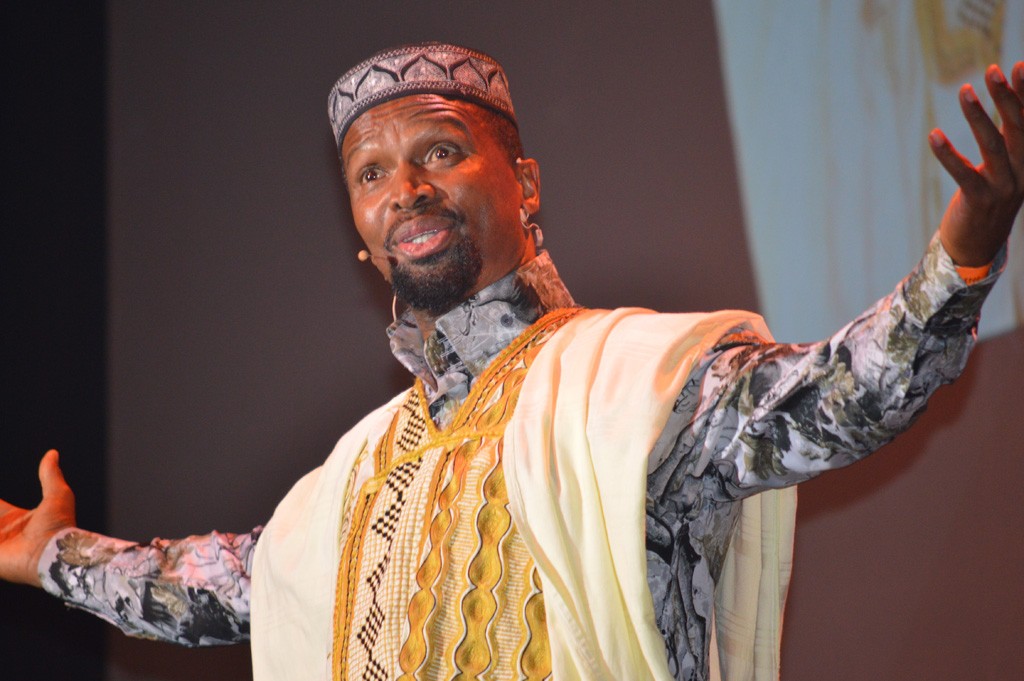 We compiled a list of the top 10 Richest Actors in South Africa right now. Film and filmmaking, as well as the entertainment sector as a whole, can be lucrative. Because a quality film will actually be preached among friends and family, bringing money and recognition to all those involved, this is one industry where the cream always rises to the top.
The talents are undeniably present in South Africa, and a market has emerged to deliver South African screen stars the riches and recognition that their talent merits. So, who are South Africa's wealthiest actors and actresses right now? Who are the people who have made the most of their abilities to make millions of dollars?
Actors are among the most well-known people in this Country. They appear on magazine covers, in blockbuster series and films, and in significant campaigns.
Recently, there has been a lot of discussion over how much local actors should be paid. Many of our local talent miss out on many of the financial rewards that their international counterparts enjoy. But it isn't all doom and gloom…
Some of our actors have amassed substantial wealth throughout the course of their successful careers. So, who are the country's wealthiest actors? We're about to reveal…
In this post, we showcase some of South Africa's wealthiest individuals and discuss their paths to success.
Top 10 Richest Actors and Actresses in South Africa 2023
1. Charlize Theron Net Worth: $160 million.
Charlize Theron is an actress and producer from South Africa and the United States. Theron, who is one of the highest-paid actresses in the world, has won multiple awards, including an Academy Award and a Golden Globe.
She was named one of the 100 most important persons in the world by Time magazine in 2016. In the 1990s, Theron rose to international recognition. She made her acting debut in the Hollywood film The Devil's Advocate in 1997 and has since appeared in a number of international films, including Monster in 2003, for which she won both the Silver Bear and the Academy Award for Best Actress, making her the first South African to win an Oscar in an acting category. With a net worth of $160 million, Charlie Theron is the wealthiest actress in South Africa.
2. Trevor Noah Net worth: $40 million
Trevor Noah is a comedian, writer, producer, political analyst, actor, and TV host from South Africa. He is the host of Comedy Central's The Daily Show, a satirical news program in the United States.
Noah began his career as a comedian, television host, and actor in South Africa in 2002, where he was born. He went on to host various shows for the South African Broadcasting Corporation (SABC) and was the runner-up in the fourth season of Strictly Come Dancing in South Africa in 2008. He was the creator and host of the late-night chat show Tonight with Trevor Noah, which aired on M-Net and DStv from 2010 to 2011.
Noah has garnered numerous awards, including a Primetime Emmy Award for Best Actor in a Drama Series after nine nominations. In 2017 and 2018, The Hollywood Reporter named him one of "The 35 Most Powerful People in New York Media." He was named one of the 100 most important persons in the world by Time magazine in 2018. Noah has a $40 million net worth.
3. Sharlto Copley Net Worth: $15 million.
Sharlto Copley is an actor from South Africa. In the early 2000s, he began his acting career. Copley has portrayed Wikus van der Merwe in the Academy Award-nominated science fiction film District 9, Agent C.M. Kruger in the science fiction film Elysium, James Corrigan in the science fiction horror film Europa Report, and King Stefan in the dark fantasy adventure film Maleficent, among other roles. Copley has produced a number of films in addition to acting. With a net worth of $15 million, he is one of South Africa's wealthiest actors.
4. Sello Maake Ka-Ncube Net Worth: $13 million
Sello Maake is an actor from South Africa. He is regarded as one of South Africa's most renowned performers and voice actors, having appeared in theater, cinema, and television in his home country as well as in the United States, the United Kingdom, Canada, and Europe.
In 2008, he narrated Animal Planet's natural history documentary Africa's Outsiders about strangely colored (albino) wild animals.
Sello's twenty-five years of acting experience and fame as the influential Archie Mokola in Generations made him the highest-paid actor in the South African entertainment industry, with a monthly income of R100,000 to R120,000. His net worth is estimated to be over $13 million which makes him one of the Richest Actors in South Africa 2023.
Richest Actors in South Africa 2023
5. Jamie Bartlett Net Worth $12 million
James Bartlett (born 9 July 1966) is a South African actor best known for his portrayal as David Genaro, the evil puppet master, in the film Rhythm City, which has been shown in Kenya, Zimbabwe, Botswana, Lesotho, Cameroon, Malawi, and Ghana.
He has appeared in films with Idris Elba, Angelina Jolie, and other international celebrities. The gifted actor has hosted the SAFTAs and Jozi-H awards shows, as well as serving as a judge on South Africa's Got Talent. Bartlett is one of South Africa richest actors, with a net worth of $12 million.
6. Moshidi Motshegwa Net Worth is $8 million
Moshidi Motshegwa is a South African actress who has seen her career evolve over time. She's been in the business for almost two decades and is still the most sought-after actress in South Africa. In the film Drum, she acted alongside American actor Taye Diggs ( where she played Florence Nxumalo). Many South African honors have been bestowed upon her, including the Golden Horn Awards for Best Supporting Actress in 2006, 2011, and Best Actress in 2019. Moshidi earns between R100,000 and R120,000 each month. She has an estimated net worth of $8 million.
7. Pearl Thusi Net Worth: $2 -$3 million.
Pearl Thusi is a model, actress, television host, MC, and radio personality from South Africa. Thusi is most recognized for her roles as Patricia Kopong in The No. 1 Ladies' Detective Agency (BBC/HBO), Dayana Mampasi in the ABC thriller Quantico, and Samkelo in the romantic drama film Catching Feelings.
She is one of South Africa's most powerful actresses, and she presently stars in the highly lauded Netflix crime thriller series Queen Sono, which was the streaming agency's first African original.
Pearl is well-known for her signature afro and has launched her own hairline collection. The company was launched in collaboration with Afro-Botanics. In the year 2020, Pearl Thusi's hair products are still flying off the shelves.
8. Lesley-Ann Brandt Net worth: $2 million.
South African actress Lesley-Ann Brandt Diplomatic Immunity and Spartacus, two New Zealand television shows, were her first major acting roles. Shortland Street, a New Zealand hospital soap opera, and This Is Not My Life, a science fiction series set in the 2020s in the fictional town of Waimoana, have both featured Brandt in guest appearances.
She has been playing Maze (Mazikeen) on the television series Lucifer since January 2016.
Lesley-Ann Brandt has an estimated net worth of $2 million which makes her one of the Richest Actors in South Africa 2023.
9. Shashi Naidoo Net Worth: $1.7 million
She is a multi-talented celebrity who holds numerous titles, notably actress, model, fashion blogger, entrepreneur, and television host. Shashi is well-known for presenting both the ETV Magazine Show and the nationwide MTV VJ show. Shashi Naidoo has a net worth of $1.7 million dollars.
10 Jessica Marais Net worth: $1.2 million
Jessica Dominique Marais is an Australian actress who was born in South Africa and is best known for her appearances in Packed to the Rafters and Love Child on Australian television. She has also appeared in the American drama series Magic City as a co-star.
For her part on Packed to the Rafters, she earned the Logie for "Most Popular New Female Talent" in 2009, as well as the coveted Graham Kennedy Award for "Most Outstanding New Talent." Marais was again named "Most Popular Actress" in 2016 (for Love Child) and "Most Popular Actress" in 2017. (for Love Child and The Wrong Girl). The outstanding South African actress, who is residing in Australia, has a net worth of around $1.2 million. Jessica Dominique Marais is the Richest Actor in South Africa 2023
Top 10 Richest Actors in South Africa 2023 – Newshub360.net
CHECK THIS OUT :
♦  University Rankings in South Africa 2023 [Univ of Cape Town is 2nd ]
♦  High Schools in Durban, 2023 [ Durban High School is 2nd ]
♦  Private Schools In Johannesburg [ St. Martin's is 3rd ]
♦  South African Universities With The Best Academic Performance
♦  Best High Schools in Johannesburg [ St John's College is 2nd ]
Credit : Newshub360.net
Closing
In South Africa, the richest celebrities earn between R100,000 and R120,000 each month. The majority of them have worked in South Africa's entertainment industry for years.
Another fascinating fact is that South African faces have been on screens all over the world; from America to New Zealand, South African actors can be found working and making great money.