Spark Schools Fees 2023, Vacancies and Branches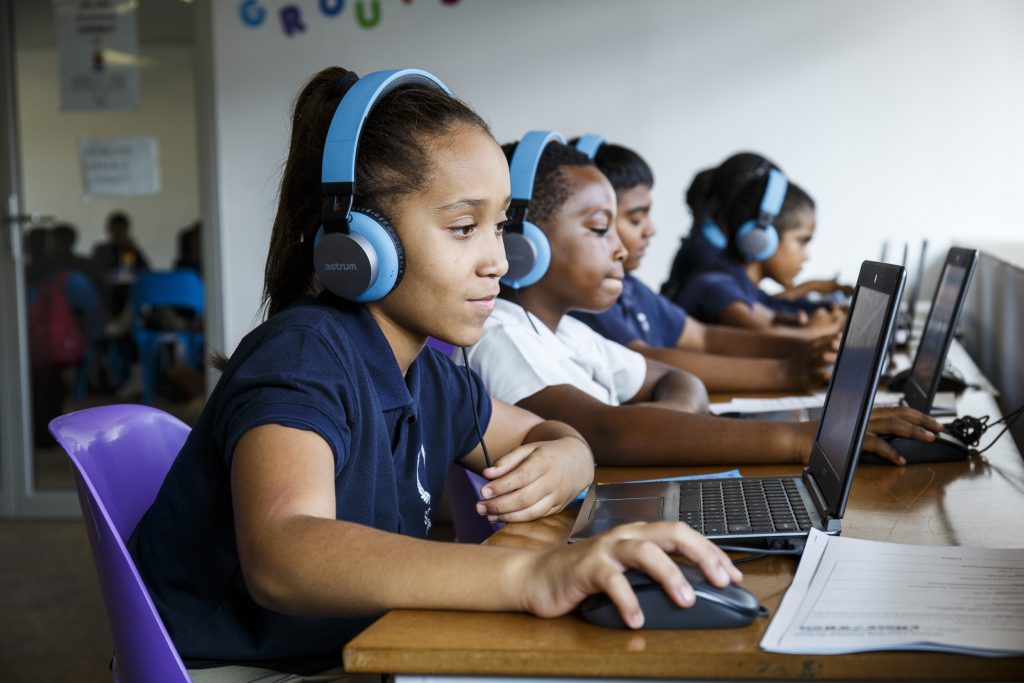 Spark Schools Fees 2023, Vacancies and Branches. Spark schools were founded in 2012 by Stacey Brown and Ryan Harrison. The first and main Spark school branch is located in Johannesburg, South Africa. The school now has 21 branches in Western Cape and Gauteng province. Spark School is deeply concerned with South Africa's educational advancement. The institution aims at providing excellent, quality, and affordable education for all students.
Spark schools serve more than 10,000 students in South Africa. Students at Spark schools think critically when presented with a problem, collaborate when they discover new knowledge, are creative when they are presenting their findings, and communicate effectively with adults and their peers. Spark Schools are one of the best you should enroll your wards in.
Spark Schools Fees 2023
Spark Schools offers top-notch education at an affordable price. The fees for both the primary and secondary Spark schools will be provided below.
Primary School Fees: The stationery fee is R610, the application fee is R500, the monthly tuition is R2550 while the school yearly fee is R25, 500.
Secondary School Fees: The stationery fee is R700, the application fee is R500, the monthly tuition is R3300 while the yearly fee is R33000.
Note: The application fee into either the Spark primary or secondary school isn't refundable.
Spark School Branches
SPARK Bramley

41 High Road

Bramley
Johannesburg, Gauteng 2018
+27 (0) 10 125 0625

SPARK Carlswald

Corner Dogplum Road & Olea Road

Carlswald
Johannesburg, 1685
+27 (0) 10 125 0180
SPARK Centurion

Witpensstekelstert Street

Centurion, 0157
+27 (0) 10 590 6305

SPARK Cresta

165 Republic Road

Randburg
Johannesburg, Gauteng 2032
+27 (0) 10 125 0615

SPARK Ferndale

8 Hunter Street

Randburg
Johannesburg, Gauteng 2194
+27 (0) 10 125 0610

SPARK Lynedoch

Lynedoch Road

Stellenbosch, Western Cape 7603
+27 (0) 10 590 6306

SPARK Midrand

Corner Alexandra Avenue & Aitken Street

Halfway House
Johannesburg, Gauteng 1685
+27 (0) 10 590 6208

SPARK Randpark Ridge

1 Sysie Road

Randburg
Johannesburg, Gauteng 2169
+27 (0) 10 125 0170

SPARK Rynfield

Corner Pretoria Road & Vlei Road

Rynfield
Benoni, Gauteng 1501
+27 (0) 10 590 6201

SPARK Silver Lakes

Corner Lynwood Drive & Dudley Street

Sher
Pretoria, Gauteng 0081
+27 (0) 10 125 0171
Spark School Vacancies 
For the latest Spark school vacancies and current openings
Check here for current positions – https://www.sparkschools.co.za/join and https://www.sparkschools.co.za/join-the-team
Spark Schools' Core Values
Values are critical to every organization's success and effectiveness. Employees will be able to strive toward the same objectives and attain greatness more readily if a firm has clear core values. Spark Schools are guided by a set of fundamental values. Some of the important values that Spark schools operate with are listed below in this article.
Kindness is a fundamental component that must be present in order for education to be successful. Teachers at all Spark schools are committed to teaching kids how to solve problems and achieve academic success in a supportive and friendly manner.
Scholars at Spark Schools receive the best and most advanced education available. Tutors are committed to ensuring that students are involved not only in their classrooms, but also in their communities and country. Teachers are passionate about offering great education to children in order to prepare them for future challenges.
Spark school tutors regularly demonstrate a sense of responsibility for each student. They make sure that at least pupils receive the same level of education and receive equal attention. This is an important value that can help students perform better in every situation.
CHECK THIS OUT :
♦  University Rankings in South Africa 2023 [Univ of Cape Town is 2nd ]
♦  High Schools in Durban, 2023 [ Durban High School is 2nd ]
♦  Private Schools In Johannesburg [ St. Martin's is 3rd ]
♦  South African Universities With The Best Academic Performance
♦  Best High Schools in Johannesburg [ St John's College is 2nd ]
Credit : Newshub360.net
Conclusion
Spark schools are among South Africa's best and most efficient. The school boasts excellent facilities, a strong curriculum, and a large number of qualified teachers.
If you're considering enrolling your children at Spark Schools, you'll want to learn more about the school. In addition, read the article linked above to learn more about the institution.