The 15 Best Family Vacation Spots in Colorado 2023: A trip to Colorado is sure to be a memorable experience for the whole family. There are a variety of fantastic locations that are suitable for vacations with children and families, including fun-filled ski holidays as well as summer getaways.
When you take your family to one of these great
family vacation places in Colorado
, you can all share in the joy of discovering the natural wonders that Colorado has to offer.
15 Best Family Vacation Spots in Colorado 2023
1. Estes Park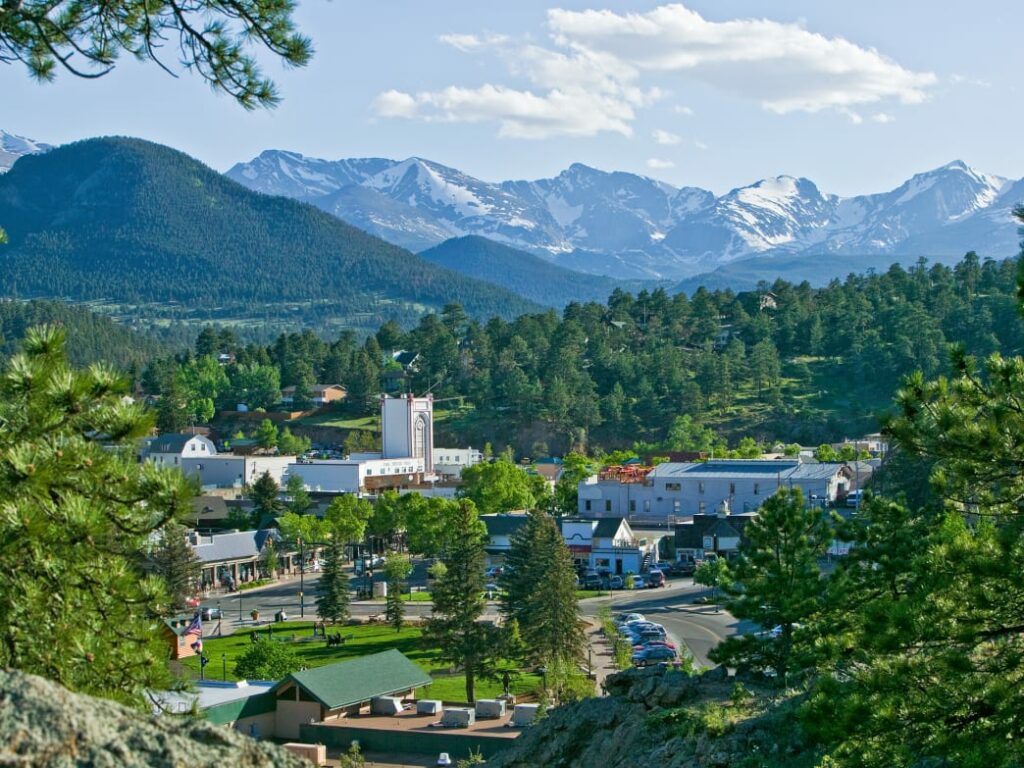 We begin with Estes Park, one of the most popular tourist destinations in Colorado with families. Rocky Mountain National Park, widely regarded as one of the finest national parks in the United States, is located in Estes Park.
The variety of options for outdoor leisure that are available throughout the year in Rocky Mountain will appeal to people of all ages, whether they are looking to go hiking in the summer or snowshoeing in the winter.
Nevertheless, families will find that Estes Park has more to offer than just the national park. There are several exciting outdoor activities, such as ziplining and horseback riding, that can be enjoyed in this area.
Choose to stay at the YMCA of the Rockies so that your children may participate in the numerous activities that are available there.
2. Colorado Springs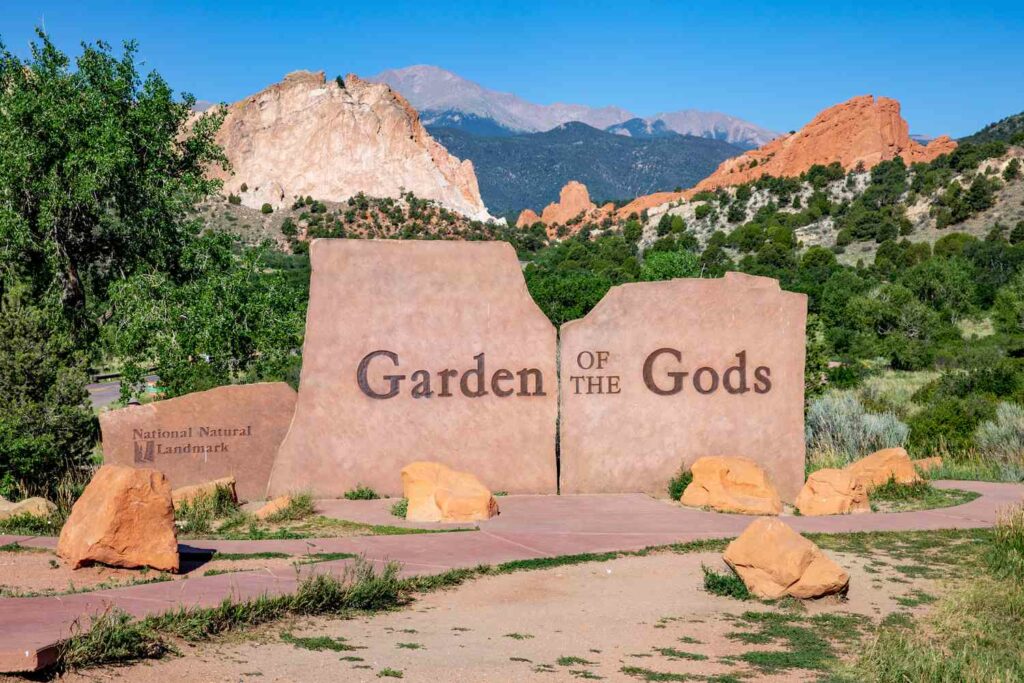 It only takes about an hour and a half to drive from Denver to Colorado Springs, which is one of the state's largest cities.
When you decide to have a family vacation here, the children will have a great time due to the abundance of interesting things to do, such as seeing Pike's Peak, the Garden of the Gods, and the Cheyenne Mountain Zoo.
The nearby city of Canon City is another wonderful place for families to go sightseeing. High above the Royal Gorge is where you'll find the amusement park known as the Royal Gorge Bridge & Park.
Another location in the vicinity of Colorado Springs that is suitable for families is the Cave of the Winds Mountain Park in Manitou Springs.
When planning a family trip in Colorado Springs, there are countless activities and attractions to choose from.
3. Glenwood Springs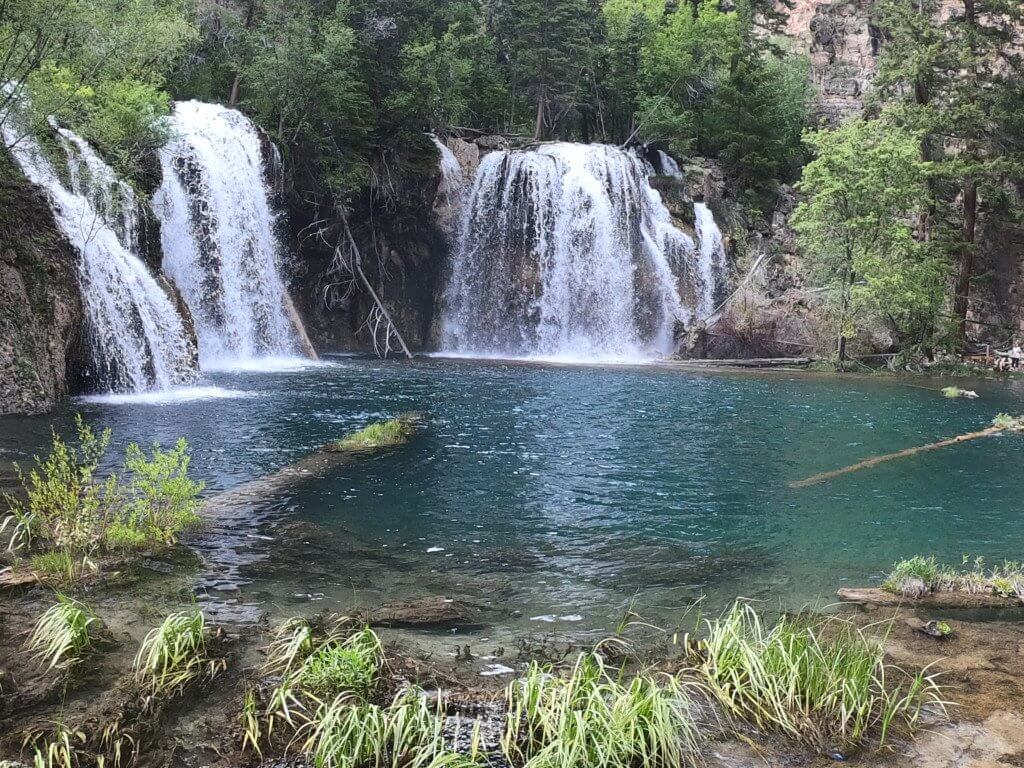 Glenwood Caverns Adventure Park in Glenwood Springs is widely regarded as being among the finest places to visit in the state with children.
This amusement park in the mountains has an alpine coaster, cave tours, and a variety of other exciting attractions and activities that are sure to keep the whole family entertained.
Hanging Lake, which is located in Glenwood Springs, is widely considered to be among the state's most scenic and popular hiking destinations.
You and the rest of the family are going to have a great time bathing in the natural hot springs in town, whether you go to Glenwood Hot Springs Pool or Iron Mountain Hot Springs, especially after you have finished your trip up to Hanging Lake.
Best Family Vacation Spots in Colorado
4. Breckenridge
Every winter, a large number of families can be seen making their way to the beautiful city of Breckenridge. There is a good reason for this.This picturesque mountain town in Colorado is the ideal location for a ski holiday with the kids.
Adults may take advantage of Breckenridge Ski Resort, an oasis for skiing that is known all over the world, while children can spend the day learning to ski at Breckenridge Ski School.
However, Breckenridge is a fantastic destination for family vacations throughout the year and not only during the winter months.
In the summer, Breckenridge is a popular destination for families who want to go hiking, mountain biking, and experience entertaining activities like as Epic Discovery.
5. Crested Butte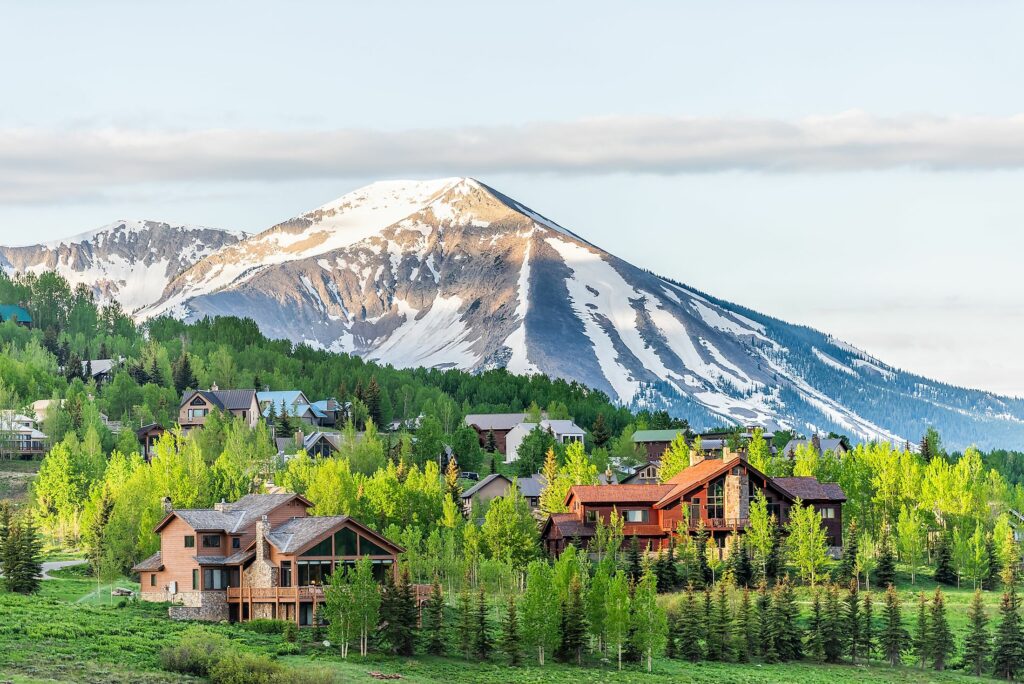 It doesn't matter if you're visiting Crested Butte in the summer or the winter; this Colorado ski town is a fantastic location for a vacation with the kids no matter the time of year.
The ski resort in Crested Butte provides tracks that have been groomed specifically for Nordic skiing and welcomes skiers of all ability levels.
Take your children to the Trailhead Children's Museum for some fun indoor activities even if the weather turns nasty while you are on vacation.
When summer arrives in Colorado, Crested Butte earns the title of "Wildflower Capital of the State," in addition to its reputation as a premier skiing destination.
A beautiful summer trek in Colorado that is surrounded by wildflowers will be enjoyable for the whole family.
6. Aspen/Snowmass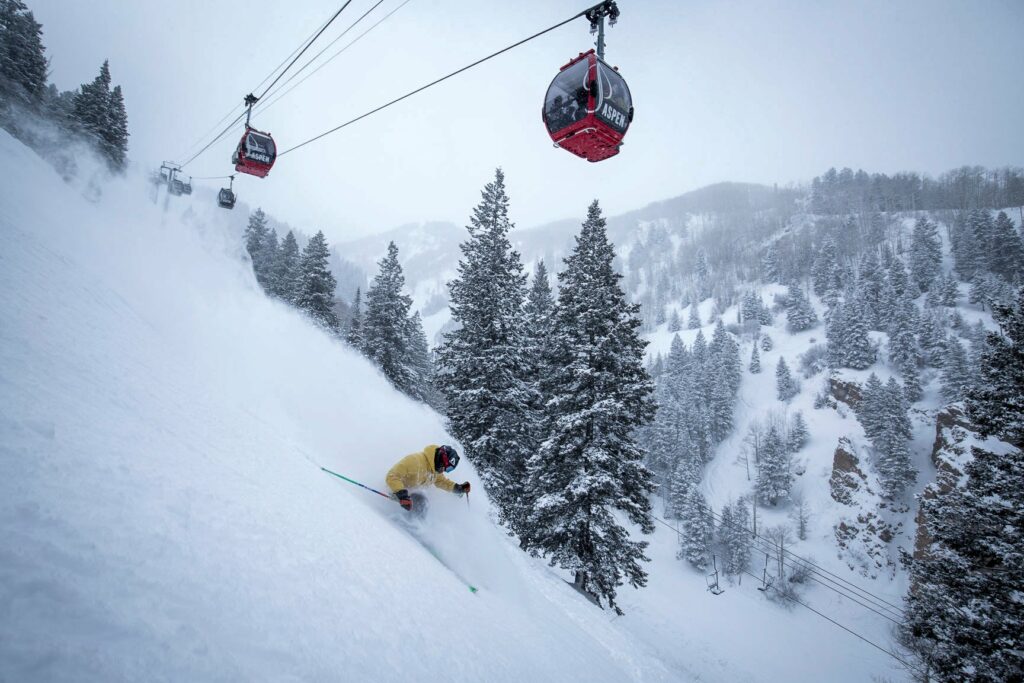 Because there are four different ski mountains in the surrounding region, Aspen and Snowmass are considered to be a skiing family's paradise.
When you're not tearing it up on the slopes, head to one of the educationally entertaining sites in Aspen, such as the Aspen Art Museum or the Ice Age Discovery Center.
Even if you aren't a skier, you can still have fun in the great outdoors with activities like snowmobiling, snowshoeing, and tubing. These sports don't require skis or snowboards.
Best Family Vacation Spots in Colorado
7. Boulder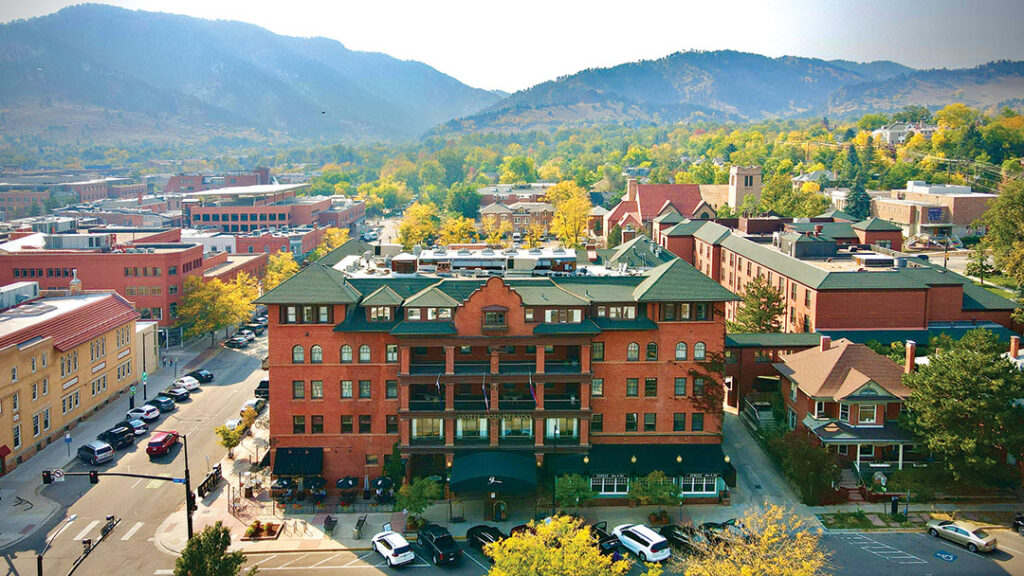 This community in the Front Range is a fantastic vacation destination for families with teenagers and young adults.
If you happen to be in Boudler during the summer, you shouldn't miss the opportunity to go hiking in the Flatirons or window shop along Pearl Street Mall.
In addition, the Boulder Farmers Market and the Boulder Museum of Contemporary Art are all excellent options for filling your day with enjoyable activities in Boulder.
Attend a University of Colorado Boulder football game if you're in town during the fall.
8. Vail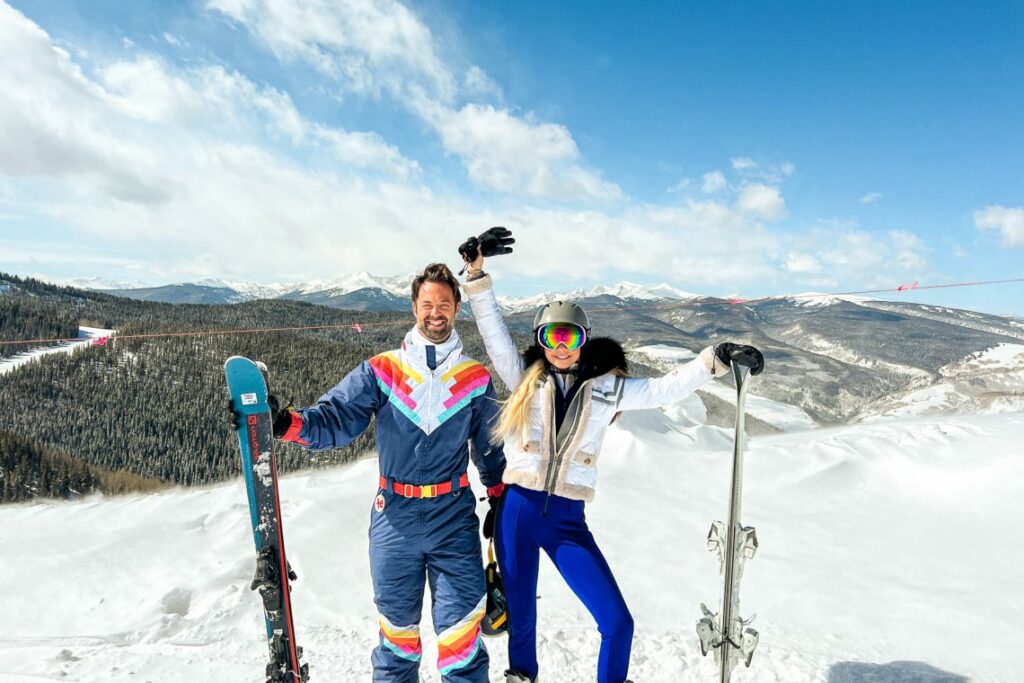 The beautiful mountain town of Vail in Colorado is an excellent destination for a holiday with children and families.
Since the 1970s, skiers have been flocking to this location because of its reputation as a premier skiing destination in the state.
As a result, you will unquestionably want to make the most of this ski town by taking the whole family skiing or snowboarding here at some point.
Visit one of the many family-friendly activities in Vail, such as Imagination Station or Adventure Ridge, if you feel like taking a break from skiing.
9. Mesa Verde National Park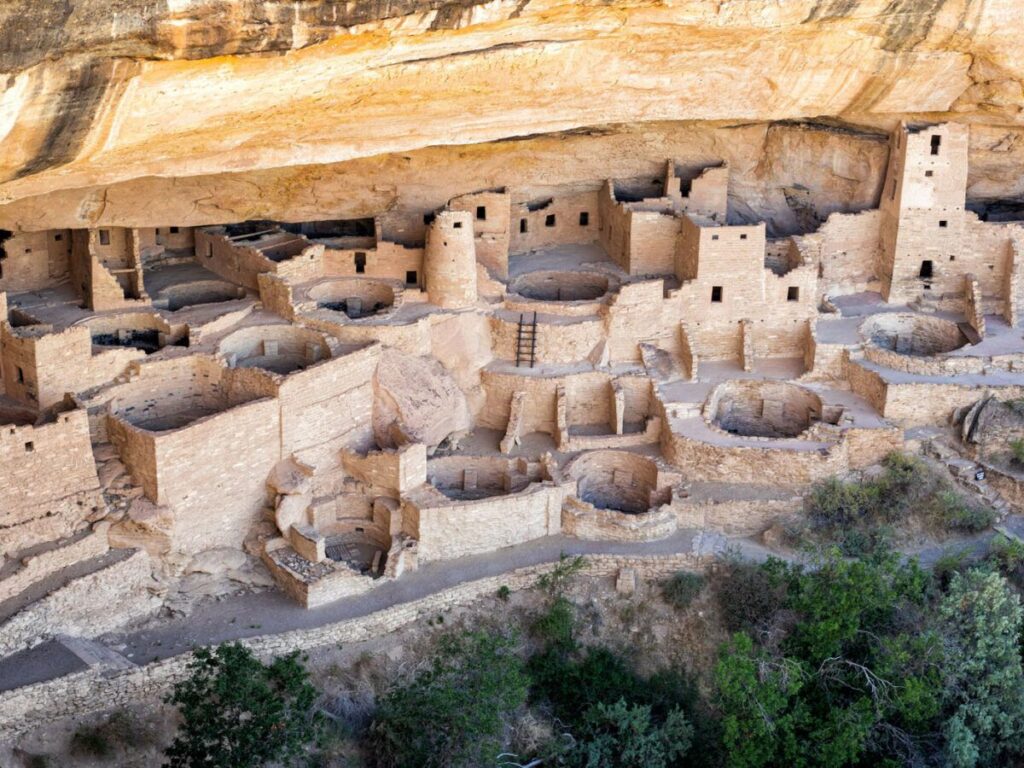 Mesa Verde National Park is located in Colorado and is considered to be one of the state's less well-known national parks.
This extraordinary park is home to more than 600 cliff houses and thousands of archeological sites left behind by the Pueblo people who formerly inhabited the area many decades ago.
The park offers a program called Junior Ranger that is geared specifically for younger visitors. If you want your vacation to be easy on your wallet, staying at this campsite is the way to go.
Best Family Vacation Spots in Colorado
10. Fort Collins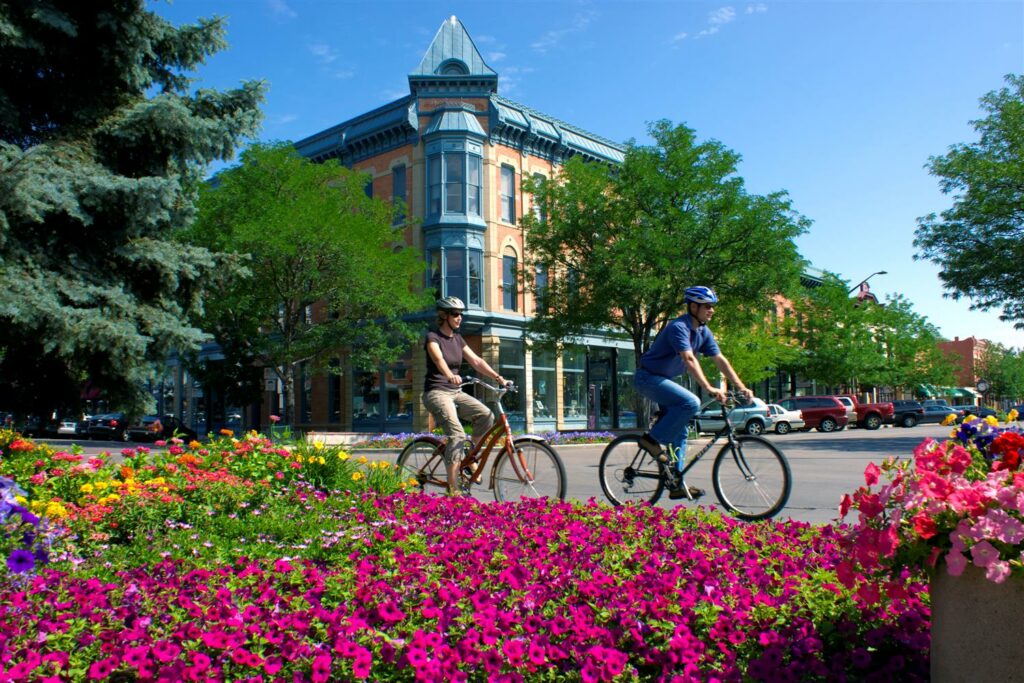 Fort Collins, Colorado, is widely considered to be one of the most attractive mountain towns in the state of Colorado.
The city is known for its small-town charm thanks to its bike-friendly layout, inhabitants who are fascinated with beer, and a lovely historic district known as Old Town.
There is a wide variety of things for you and your family to do in this area, whether you are interested in urban sightseeing or the many opportunities for outdoor recreation in Fort Collins.
Try paddling a boat on Horsetooth Reservoir, going on a hike up Horsetooth Mountain, or floating down the Poudre River.
After hiking in the mountains outside of the city, the adults in the family might find that unwinding with a frosty brew from a local brewery is the ideal way to do it.
This city in Colorado is considered to be one of the best brewing communities in the state since it is home to a variety of breweries, including both small-scale craft beer brewers and large-scale craft beer giants such as New Belgium Brewing Company and Odell Brewing Company.
Children and their parents will have a good time at the Fort Collins Museum of Discovery on a cloudy day, as well as at City Park on a day with plenty of sunshine.
11. Telluride
Telluride, Colorado is most widely recognized for its ski resort; nevertheless, this mountain town has more than simply its excellent ski slopes.
Telluride is home to a variety of outdoor activities. Telluride, which can be found in the southwestern region of Colorado, is a popular vacation spot for families in both the summer and the winter.
Skiers will undoubtedly enjoy their stay at Telluride Ski Resort throughout the winter, and history buffs should make the effort to visit Telluride Historical Museum in order to have a better understanding of the city's past.
Bring your hiking boots with you if you plan on taking the family on a vacation to Telluride during the summer months.
There are a number of wonderful walks in the surrounding region, one of which is the Bridal Veils Falls trail, which goes to the waterfall in Colorado that is the highest point in the state.
12. Great Sand Dunes National Park
A trip to this Colorado landmark is sure to be remembered for years to come. Great Sand Dunes National Park, which is located in North America, has some of the highest sand dunes on the continent and provides a varied setting for families that enjoy being outside.
Within the dune field, both backpacking and hiking are allowed to be done. Sandboarding is similar to snowboarding but is done on sand instead of snow.
Adrenaline supporters should give it a try. Wading and skimboarding are two of the many activities that are possible in Medano Creek, a seasonal stream that is open only during the summer months.
Car campers and those who travel in recreational vehicles flock to the Pion Flats Campground because it is a National Park Service campground.
Even though the warmer months of the year see the most visitors to this national park, it is also possible to have a good time here in the winter.
Snow does fall on the dunes, which makes it an excellent location for going downhill on a snow sled. Relax by taking a dip in the natural hot springs that supply the water for the public pool at Sand Dunes Recreation, which is located nearby.
Best Family Vacation Spots in Colorado
13. Steamboat Springs
Steamboat Springs is the perfect destination for a winter vacation with the family. Spend a snowy day warming up in Strawberry Park Hot Springs after a day on the slopes at Steamboat Ski Resort.
The resort is located in Steamboat, Colorado. Despite the fact that the majority of tourists flock to this town in northern Colorado during the wintertime, Steamboat Springs retains its stunning appearance even after the snow has melted away in the spring and summer.
You may go trekking at Fish Creek Falls, which is located just outside of town, or you can take a stroll around Yampa Botanic Garden.
In addition to the many choices for outdoor entertainment that can be found here, Steamboat Springs also has a few activities that can be done indoors.
Visit the Tread of Pioneers Museum, which is dedicated to preserving the history of the region, or the Howelsen Ice Complex, where you can play bumper cars on ice.
14. Winter Park
Families that are interested in spotting not just Winter Park but also Granby and Grand Lake may consider making Winter Park their home base of activities.
The Winter Park Resort is the state's oldest ski resort that has been continuously operated, and it provides a variety of winter activities for families to enjoy together, such as skiing, tubing, snowshoeing, and more.
The community of Winter Park in Colorado is home to more than 600 miles of trails, making it a premier destination not just for skiers but also for mountain bikers.
Bring the kids to Trestle Bike Park, a mountain biking facility that offers route options suitable for riders of all experience levels and offers bike rentals.
Granby is an excellent destination for a day trip for families and is located about 25 miles away from Winter Park. You may practice your swing at the Grand Elk Golf Club or have fun participating in aquatic activities at Grand Lake.
15. Durango
This town in the southwestern part of Colorado is an excellent site for first-time visitors to the state, as it provides a broad variety of activities based upon the natural beauty and history of the surrounding area.
It is located close to the border with New Mexico. Mesa Verde National Park is about 45 minutes outside of Durango, and it is there that you may take a tour of the cliff dwellings as well as the different archeological sites.
You may also travel into the mountains on the Durango and Silverton Narrow Gauge Railroad, which follows the Animas River as it winds through the canyons.
Thrill seekers in the family could decide that they would rather schedule a guided white water rafting excursion of the river rather than doing anything else.
This city in Colorado is perfect for a chill weekend with the kids, with activities like hiking in the San Juan National Forest and dining at one of the brewpubs located in the city's historic downtown district.
15 Best Family Vacation Spots in Colorado 2023 – Newshub360.net
Related Post
Credit : www.Newshub360.net