Check Your NSFAS Application Status 2023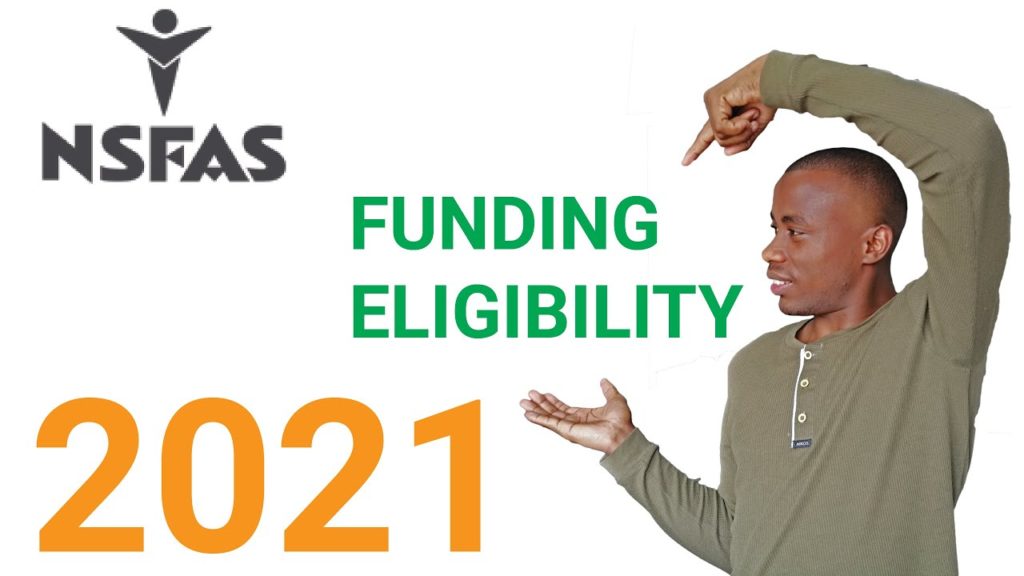 How to Check Your NSFAS Application Status 2023: A solution to the problem of poor students being unable to afford higher education is the National Student Financial Aid Scheme, which is implemented in South Africa.
Aiming to provide free tertiary education to as many students from poor and working-class families as possible, former president Jacob Zuma established the scheme in 2009. The scheme has already proven to be extremely successful; it has served as a lifeline to the poor and downtrodden, enabling a large number of people to pursue higher education.
The National Student Financial Aid System (NSFAS) accepts applications through three channels: online, at any NYDA office near you, and through the Financial Aid office at your school.
No matter which registration method you choose, there is still a significant amount of time to wait, which causes many applicants to become anxious about whether or not their applications were successful in the first place.
You should check on the status of your NSFAS application on a regular basis after you have submitted it, in order to determine whether your NSFAS application was successful or unsuccessful.
How to Check the Status of Your NSFAS Application
1.It is possible to complete this task from home if you have a personal computer with an internet connection, but it is also possible to complete it from a public computer at an internet café.
Visit the National Student Financial Aid Scheme's official website for more information (NSFAS). Because the NSFAS provides the application results online, you will need to access the internet to check them.
2. The next step is to log into your MyNSFAS account, which can be found on the website's home page. The system will then display a login panel, where you can enter your username and password to access your account. This is the same username and password that you used to apply for the position.
3. After logging in, you will be presented with your dashboard. Then, to keep track of the progress of your application, select the Track Funding Progress tab from the navigation bar. The system will display the following messages: Pending, Approved, or Declined.
If the system indicates that your application is pending, you will have to wait while they review it. If it says Approved, you don't have to be concerned; you will receive funding shortly after. If, on the other hand, it says Declined, you must have done something incorrectly.
What is the reason for your NSFAS application being rejected?
The fact that your application has been declined or rejected indicates that you have made a mistake, and there are many things that you could have done differently.
It's possible that you did not enter the correct information in the personal information part of the registration page, which would explain the error. It's possible that you didn't upload the supporting documents in the proper format, which was required. It is possible for an applicant to upload all of the required documents, however the documents may not be clear and legible. That is sufficient justification for disqualification.
The most appropriate course of action at this point would be to thoroughly review all of the documents and information that you have provided to the board. If you discover that you have provided all of the necessary information, it is also conceivable that you simply do not qualify for the position.
If the committee determines that you are ineligible for financing from the NSAFS because your family income exceeds the eligibility criteria, you may be required to seek money from other sources, such as bursaries or grants.
If, on the other hand, you are not satisfied with the decision, you can file an appeal, following which the committee will take another look at your application. NSFAS has made the appeal form available on their official website for examination by the appeals committee, which can be found here.
What you need to Know about the NSFAS Qualification Criteria
You must meet a number of prerequisites in order to be eligible to apply for the NSFAS. Although meeting these standards is not difficult, failing to do so will very probably result in the application being rejected.
However, even though we have already discussed the qualifications necessary to be considered for the NSFAS, we will reiterate them here to ensure that your application is not rejected.
Requirements
1. You must be a citizen of the Republic of South Africa to be eligible. You can demonstrate this by presenting your National Identification documents.
2. You must demonstrate that you are needy. Your household's combined annual income must not exceed R350,000 per year in order to be considered. Paystubs or Pension Advice from your parent's employer can be uploaded to demonstrate your claim. You must also be an SASSA grantee in order to participate. You are also welcome to upload evidence of this.
3. If you are a first-time applicant, you must be enrolled in an undergraduate degree program at a public institution of higher learning. As an alternative, you can enroll in any of the National Certificate Vocational programs offered by a public TVET college.
4. As an applicant, you should be submitting an application to a public university or a technical and vocational education and training college. However, if you were already enrolled as a student at a university before you decided to enroll, it is expected that your annual family income will be less than R122,000 in a given year. You will be requested to supply documentation to prove your eligibility.
5. Students with disabilities are given a certain level of preference in the admissions process. NSFAS is willing to give assistance for you if you have a disability of any kind, regardless of your total household income, which can be up to R600,000 per year.
6. If you are enrolled in a TVET college, the NSFAS requires that you have completed Grades 9 and 10 in order to be eligible for financing assistance. The requirement for universities is a little higher; if you plan to study at any of the universities, you must have completed Grade 12 or higher.
Courses with Special Consideration
The National Student Financial Aid System (NSFAS) is primarily intended to assist low-income students in financing their education. This means that the primary emphasis will be on education up to and including the Graduate level. Postgraduate studies are not typically funded by the NSFAS, and as a result, such applications are typically turned down.
Exceptions, on the other hand, can be created.
Students with a B-Tech degree in architecture or architectural technology who wish to pursue a postgraduate degree in architecture or architectural technology are eligible to apply.
Students with B Tech degrees in Biokinetics, Biomedical Technology, or Biotechnology who wish to continue their education at the postgraduate level are eligible to apply.
Students who hold Postgraduate Certificates in Education and wish to continue their education at the postgraduate level are also eligible to apply.
If you have a Postgraduate Diploma in Accounting, you may be eligible to apply for financial assistance.
You can also apply if you have a Bachelor of Laws degree and wish to continue your education through postgraduate studies.
To lessen the likelihood of your NSFAS application status being refused, it is preferable to ensure that you present all of the essential information in a truthful and accurate way, as well as all of the relevant supporting documentation, when applying for the NSFAS.
Unlike the initial registration process, the appeals process is not as straightforward, and there is no certainty that an appeal would result in the application being approved.
How to Check Your NSFAS Application Status 2023- Newshub360.net