Do you want to know about the Best Cities in Puerto Rico in 2023, look here…The Caribbean island of Puerto Rico is the quintessential example of a paradise that offers almost everything.
Visitors to Puerto Rico are in for a real treat, whether they are going there with their families, their significant others, or just on their own, thanks to the glistening waters, the attractive palm trees that border the beaches, and the enormous waves that are famous for the surf breaks they offer.
Many beaches that stretch for hundreds of kilometres along the coast of the Atlantic Ocean boast clear, unpolluted water and beaches composed of black sand.
In addition, the water is warm throughout the year, which makes it ideal for a variety of outdoor activities like hiking, canyoning, surfing, ziplining, and many more.
In common parlance, Puerto Rico is referred to as an island; nevertheless, it is more accurately described as an archipelago consisting of a main island, four additional smaller islands, and hundreds of islets and cays.
Because the main island of Puerto Rico is not particularly large, it is possible to travel the full length of the territory in just one day by car. If you want to take advantage of everything that Puerto Rico has to offer, you need probably invest in a vehicle. The locations that you simply can't miss are listed here.
Best Cities in Puerto Rico in 2023
1. San Juan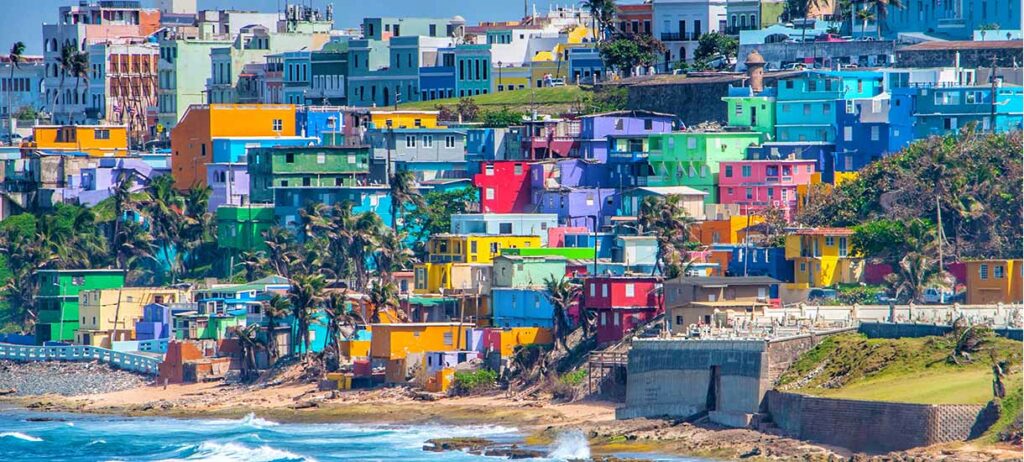 The city of San Juan is the capital of Puerto Rico, and much like any other capital city in the globe, it is bustling with a variety of different businesses, including pubs, fashion stores, historical attractions, and restaurants.
One of the most enjoyable things to do in San Juan is to take a stroll around the historic district known as Old San Juan. Here, you'll find some of the most delicious and culturally significant cuisine in all of Puerto Rico.
Condado is a district in San Juan that is quite similar to Miami in that it has beachfront hotels and upscale restaurants. If you enjoy going to the beach or staying in nice hotels, you should definitely check it out.
Young people and those who appreciate art frequently congregate in Santurce, which is located in San Juan. Santurce is the epicenter of the city's vibrant nightlife and is home to a wide variety of eateries, museums, and nightclubs.
2. Ponce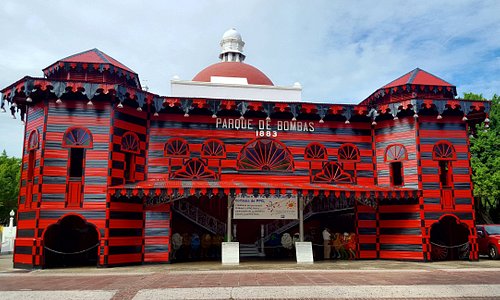 Ponce is such a charming municipality that it's nearly impossible not to fall in love with it, what with all the exciting things there are to do and see here.
The historical town center of Ponce, often known as the "South Pearl," is home to several of the most notable landmarks in Puerto Rico.
These attractions include the Park de Bombas, which was the first fire station in Puerto Rico, as well as the Plaza de Las Delicias.
In addition to its fascinating history, Ponce is home to a well-known boardwalk called La Guancha. Here, you and your loved ones can indulge in Puerto Rican specialties while also providing food for the pelicans that congregate along the coast.
3. Mayagüez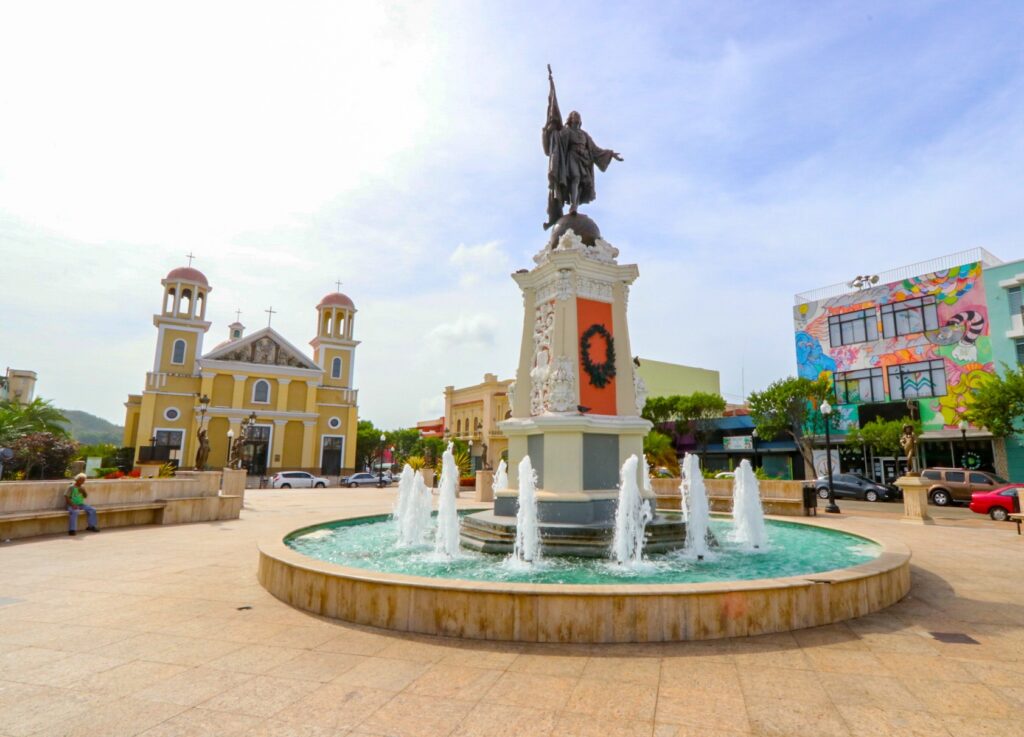 Mayaguez is where foodies will find the best Brazo Gitano in all of Puerto Rico. Brazo Gitano is a sort of rolling sponge cake that is very popular in Puerto Rico. Mayaguez, Puerto Rico, is known for its wonderful desserts, but the city also has a lot more to offer tourists than just that. The city has a long history, and its town center, Plaza de Colón, is often regarded as being among the most attractive in all of Puerto Rico.
The Paseo del Litoral "Shorty" Castro is a beachside walkway that offers breathtaking vistas of the ocean and is located right next to the coastline.
Desecheo Island and Isla de Mona are two islands located outside of the Mayagüez beaches that both provide scuba divers the opportunity to explore spectacular underwater worlds.
4. Dorado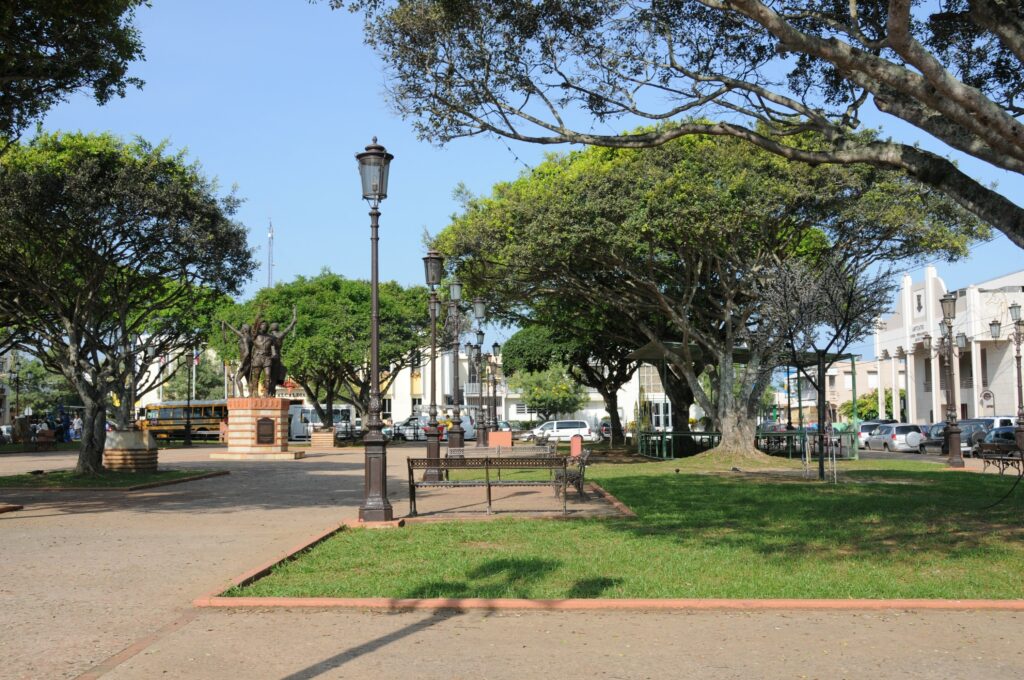 Dorado is one of the cities in Puerto Rico that is most well-liked by people who have left the island. In addition to its natural splendor and one-of-a-kind topography, the Dorado coast is home to a number of beaches that are perfect for swimming and surfing.
In addition, there are dozens of restaurants to choose from, and Dorado is home to some of the most well-known and opulent resorts in all of Puerto Rico.
Because of its centralized location in relation to other cities in Puerto Rico, such as Toa Baja, Vega Alta, and Vega Baja, the city is considered to be one of the best places to stay on the island.
5. Caguas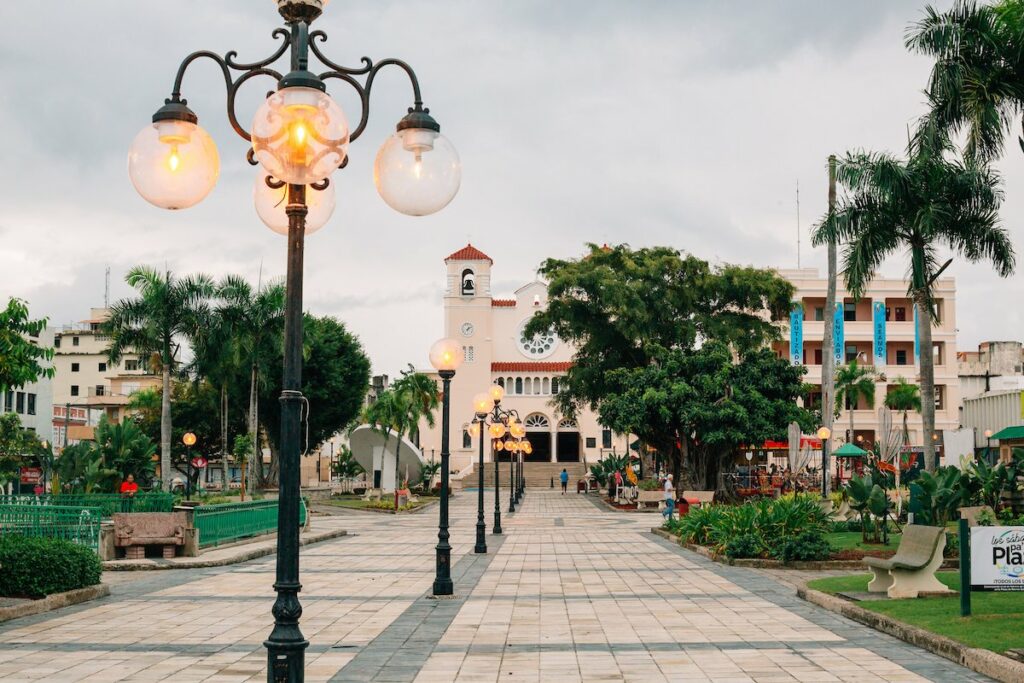 One of the largest cities in Puerto Rico, Caguas has a population of about 127,000 people, making it one of the island's most populous cities.
Because of its location in the geographic center of Puerto Rico, the city has earned the nickname "the center and heart of the island." There is something fun to do there for every kind of tourist.
Caguas is home to an abundance of shopping malls, including the well-known Las Catalinas Mall, which makes it an ideal destination for those who enjoy going on extended shopping excursions.
F.O.K. Brewing Company is one of the best breweries in Puerto Rico, therefore those who are interested in having a drink should go there to try one of their more than 18 varieties of beer.
Those who would like to get away from the hustle and bustle of the city can go to the Botanic Garden of Caguas, which features a tranquil and verdant scenery that will make you forget you are in the middle of the city. It's a lot of fun, and just one of the many activities you can do in Caguas.
6. Guaynabo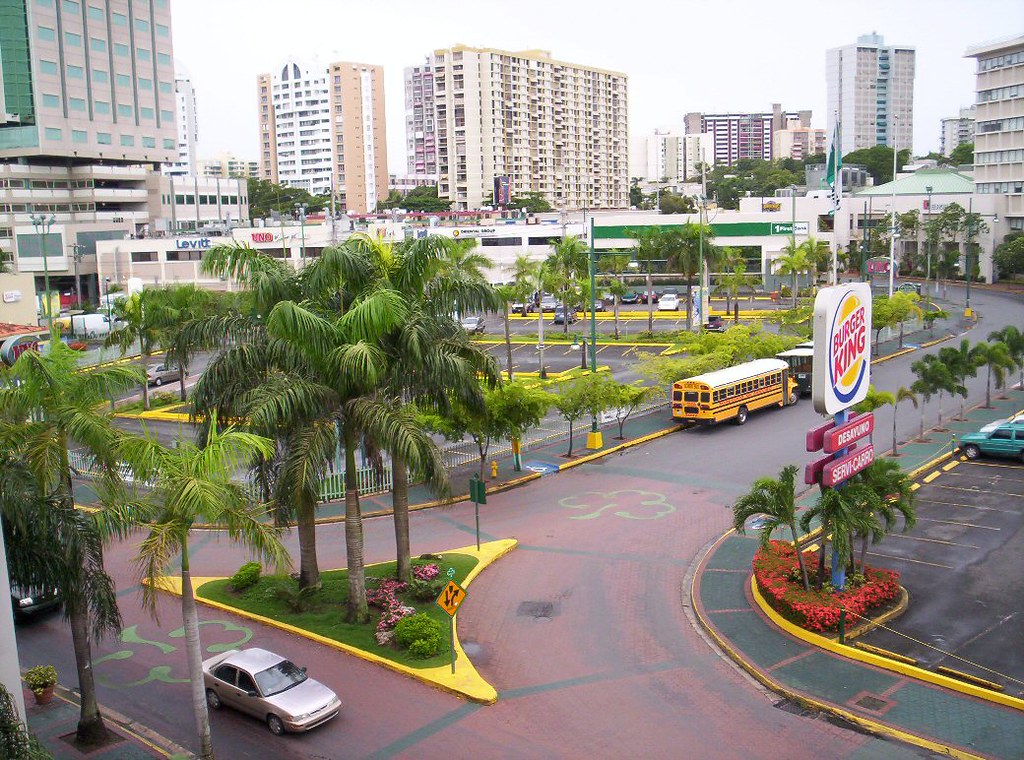 Even though it is one of the most populous cities in Puerto Rico, Guaynabo manages to maintain a balance between the hustle and bustle of the city and the tranquility of the surrounding countryside.
Guaynabo, just like San Juan, has a bustling cityscape where city-loving individuals may eat till they drop and shop until they drop until they drop.
Guaynabo also has a countryside that features a number of well-kept secrets, such as the La Marquesa Forest and the Mirador Gavilan, both of which provide panoramic views of the entire city.
For those interested in history, the Caparra Ruins may be found in Guaynabo. These ruins are recognized as the earliest Spanish town in Puerto Rico and were the home of Juan Ponce de León in 1508.
7. Rio Grande
El Yunque National Rainforest is located near Rio Grande, Puerto Rico, making it one of the towns that attracts the greatest number of tourists on the island.
El Yunque is the only tropical rainforest that is a part of the United States' national forest system. It is home to Puerto Rico's most beautiful waterfalls, rivers, and some of the island's most scenic hiking trails.
Rio Grande, Puerto Rico, is home to a number of stunning beaches, many of which are rarely visited by other tourists, making them an ideal location for a Puerto Rico honeymoon or a romantic break.
If you want to enjoy an experience that is truly one of a kind when it comes to luxury, Rio Grande has two of the most sumptuous hotels in all of Puerto Rico that you can stay in.
8. Carolina
If you're in Puerto Rico for a layover or don't want to venture too far away from the airport, the city of Carolina is an excellent choice for a day trip.
Isla Verde is an area in this city that is located on the coastline and has hotels, restaurants, bars, and pubs.
The Carolina Public Beach is widely considered to be among the finest beaches in Puerto Rico, and it is conveniently located close to Piones, a well-traveled avenue lined with food stalls offering authentic Puerto Rican cuisine.
9. Humacao
Urban and natural elements coexist together in Humacao. It is home to some of Puerto Rico's most stunning coastlines as well as a bustling metropolis that is host to the island's most luxurious resort, Palmas del Mar.
The town of Humacao is home to a natural reserve, and visitors interested in the great outdoors can hire kayaks and paddle along a placid lake while being encircled by thick vegetation at the reserve.
Cayo Santiago is an island that can be reached by boat from the coast of Humacao, and visitors can take a tour there to see more than a thousand monkeys.
10. Fajardo
If you enjoy sailing, you shouldn't pass up the opportunity to visit Fajardo. This lovely hamlet in the northeastern part of Puerto Rico is home to the Marina Puerto del Rey, which serves as a docking location for dozens of boats and yachts each week as they sail across the Caribbean islands.
Deep-sea fishing, scuba diving, and snorkeling are all enjoyable activities that may be enjoyed in the waters surrounding Fajardo.
And when guests are ready to refuel after a day spent at sea, they may stop by Las Croabas, which is widely regarded as one of the top restaurants in Fajardo.
11. Arecibo
Because of its size and population, Arecibo is considered to be one of the largest cities in Puerto Rico. Poza del Obispo is one of the exceptional beaches in Puerto Rico that can be found along the coast of Arecibo, which also has a mountainous side that links to the city of Utuado.
Arecibo is home to two of the most well-known caves in all of Puerto Rico: Cueva Ventana and Cueva del Indio. Visitors can find both of these caves in Arecibo.
Charco La Planta is a manmade waterfall that is hidden inside the city. Travelers who aren't fans of the beach can still enjoy a refreshing dip in the waterfall, which is located in Charco La Planta.
12. Aguadilla
Aguadilla is a city on the west coast that is worth visiting with your family, despite the fact that it is not as well known as Cabo Rojo and Rincón.
Bowling is only one of the many activities that can be enjoyed in Aguadilla, which also features beaches, retail malls, and cinemas, among other entertainment options.
You are going to like every second that you spend in the city, whether you are scuba diving off the pier at Crash Boat Beach or trekking at the breathtaking Survival Beach. Those with a passion for food will also discover excellent eateries serving regional cuisine.
Best Cities in Puerto Rico in 2023 :Newshub360.net
Related Post
Credit :www.Newshub360.net